A quintessentially Zambian safari-genre where luxury is all in the context. 
Seasonally constructed from reeds, grass, pole and canvas, deep in a game-rich wilderness where superb walking safaris are always an option, our love of bushcamps comes from many years exploring the wilds of Zambia and is a brilliant option to great off the beaten track, experience authentic safaris and put yourselves into the thick of sensational game country.
Here are three of the very best…
Mwamba Camp, Luangwa Valley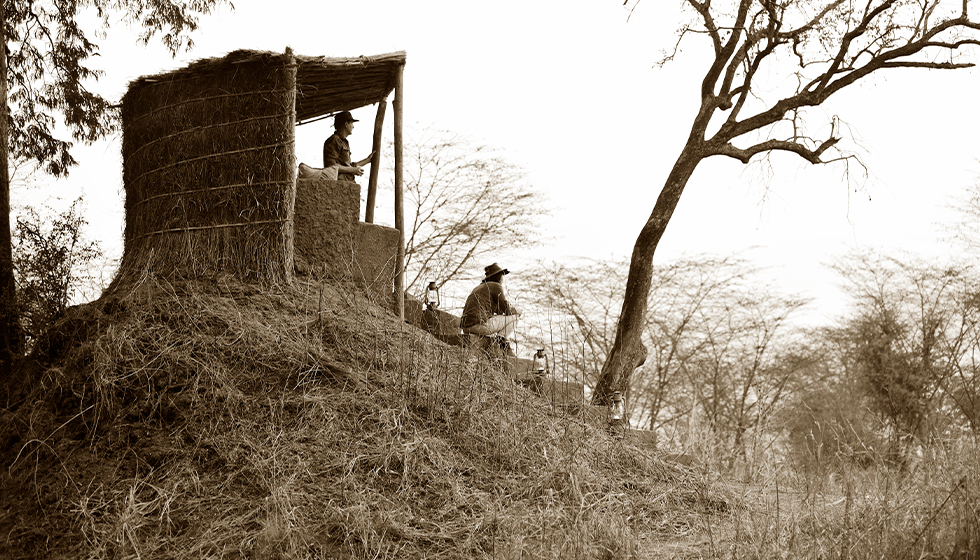 Properly off-grid this owner-run camp has superb eco-credentials running entirely off solar. It also happens to have one of the best photographic hides in all of Africa in-camp, Mwamba's 'last waterhole' is a magnet for all wildlife from elephant to the diminutive and outrageously coloured Lillian's Lovebirds.
Best time to visit
Visit between early August and the onset of the rains to witness thousands of Carmine Bee-eaters nesting on the sandbanks of the Luangwa – veritable walls of scarlet.
Combine with…
…for something completely different head up to the Bangweulu Wetlands – headwaters of the mighty Congo River and home to a cornucopia of crazy creatures.
Old Mondoro, Lower Zambezi National Park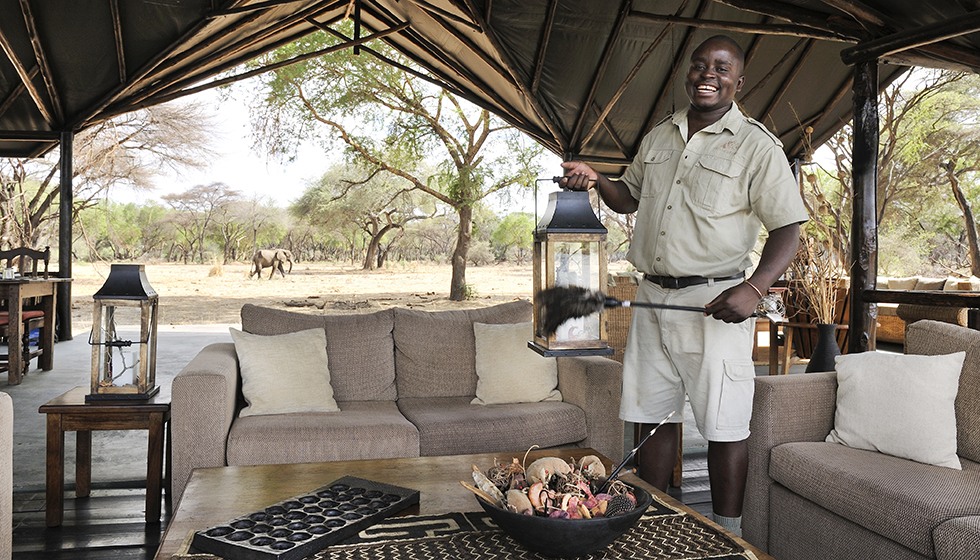 The Lower Zambezi National Park boasts some of Africa's most comfortable and well-appointed camps, but only one bushcamp, Old Mondoro which has been enormously popular since it first opened its reed doors. Canoeing, boating, and catch-and-release fishing is all on offer here, as well as jeep and walking safaris.
Best time to visit
Tiger Fish have a reputation for being the fiercest fighting freshwater fish in the world so if you want to optimise your chances of catching one head here when the water is at its clearest in September and October. If fishing isn't your thing then early season (May & June) in the Lower Zambezi is massively under-rated with the bush verdant green and azure skies.
Combine with…
From the Lower Zambezi it's a short hop upstream to the Victoria Falls, spectacular in themselves and host to a wonderful array of things tricky to find elsewhere, microlights, bungees, gorge-swings and rafting.
Musekese Camp, Kafue National Park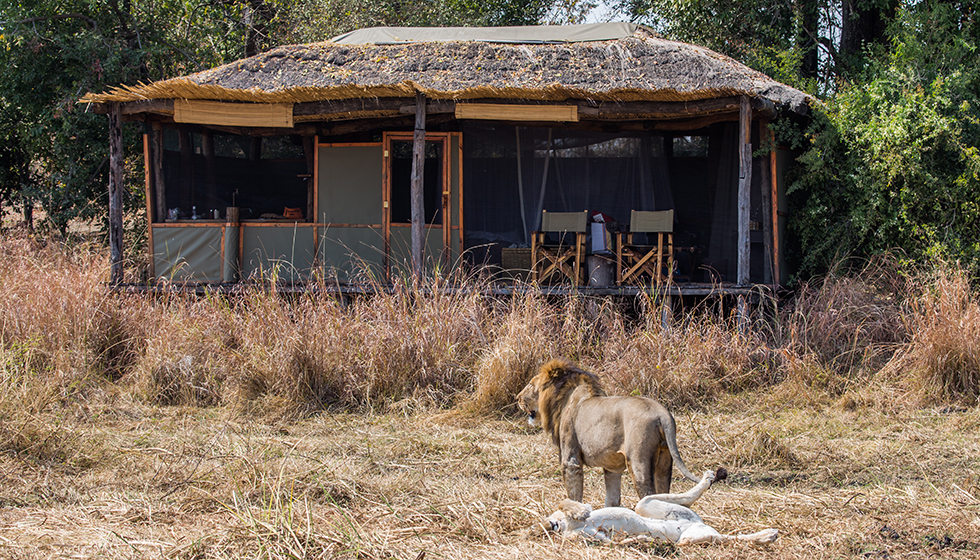 The Kafue National Park may be an esoteric choice but Musekese is definitely one of our favourite safari camps anywhere. Truly owner-operated this camp has everything you need – first class guiding, great food, comfortable rooms – but more than anything, it is run with a passion and pioneering spirit that runs right through the whole ethos of everything they do.
Best time to visit
The Kafue is cooler and wetter than the Luangwa and Lower Zambezi Valleys and tends to peak a little later but without the extreme heat that can be a feature in the Lowveld. September is particularly pleasing with every other tree apparently in bloom.
Combine with…
This is one of the few camps open late enough to satisfactorily combine a visit out the Liuwa Plains, an ancient Lozi Kingdom, home to the second largest wildebeest migration and a particularly strong hot-spot for wild dogs.
Our Featured

bushcamps

Three of many authentic and brilliant camps in Zambia but these are three to definitely consider building into your Zambia safari itinerary.