Chobe national park
Renowned for its high game concentration, Chobe National Park is home to a range of ecosystems, ideal for the intrepid explorers who want to see a little bit of everything.
EXPLORE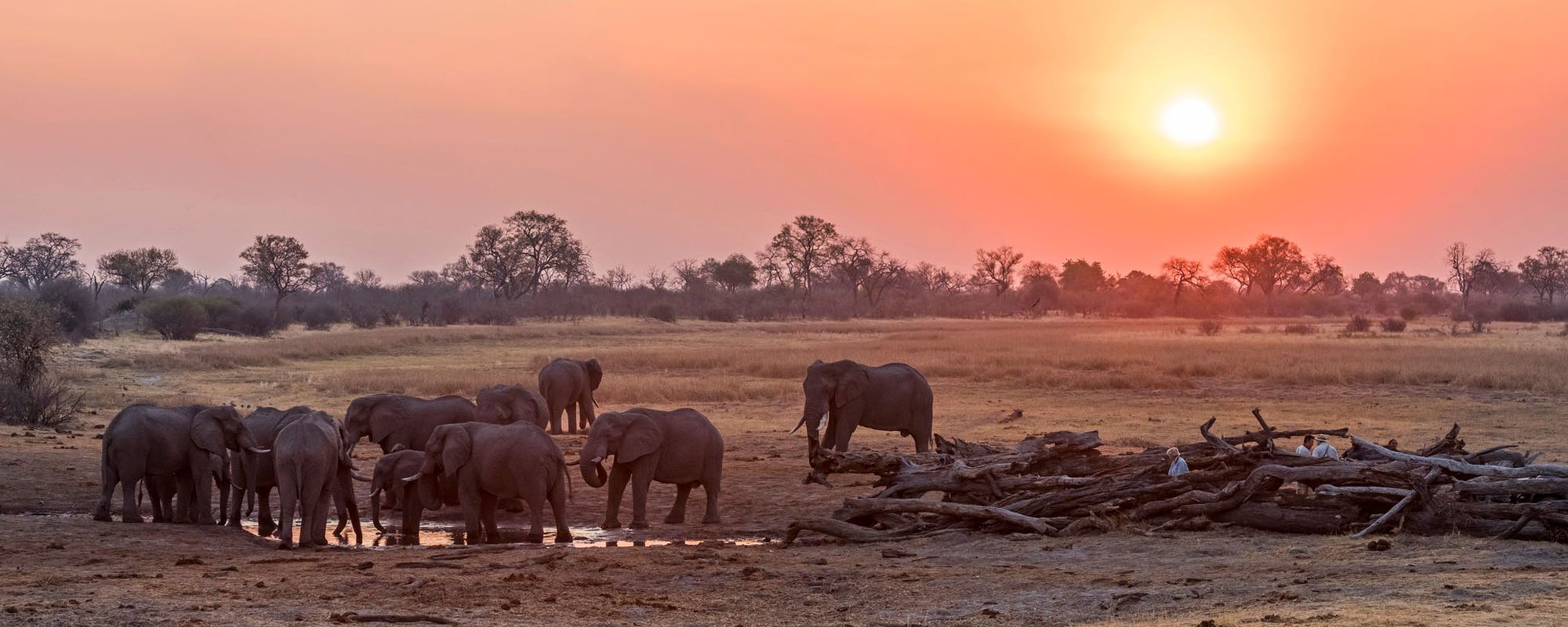 Chobe Safaris
Chobe National Park covers 10,566km², and boasts a size and scale that also ensures a huge diversity of wildlife, home to a wide variety of birds, animals and plantlife.
The Chobe is best known for its elephant population, which number over 100,000, and migrate between the pans to the south of the park during the rains, before moving north to the Chobe and Linyanti Rivers in the dry season, as food becomes scarce.
Its natural landscapes are just as disparate, with Serondela, in the extreme north-east of the park, made up of lush plains and forest thickets, while Savuti Marsh and the Linyanti Swamps are an important source of water to the west and north-west.
The Chobe River itself is a magnet for the area's elephants, who can be easily seen bathing or swimming, trunks held aloft like snorkels, across to the Namibian reedbeds. Lions are plentiful on a Chobe safari too, and there are a large number of herbivores, particularly red lechwe, swamp antelope and buffalo.
There are a number of large hotels near Chobe National Park, many around the small town of Kasane, which can mean that the game drive circuits along the Chobe River sometimes get quite busy. A few of the smaller lodges try to offer a route to explore the quieter reaches of the Chobe, but the areas where the big game are found tend to be the ones which attract the most visitors.
The guides are quite sensitive here, so you will be unlikely to find ten vehicles jostling for position, but be warned that you won't be in a private wilderness during your visit. The animals are quite habituated, and elephants will sometimes venture close enough to your car to be almost within arm's reach. This is quite disconcerting at first, but thrilling to see such a large beast so close.
+ Read More
perfect for
Wildlife
Luxury Camps & Lodges
Africa's Big Cats
Light Tented Camping
Highlights
Perfect to hook up with Victoria Falls
Large numbers of elephants by Chobe River in dry season
Brilliant boating
A Better Way To Book
ATOL Protected

24/7 Guidance & Support

20+ Years of Experience

We take care of the leg work

We find you the best deal
Top Reasons To Visit

Chobe National Park

Often the best safaris involve looking beyond the obvious highlights. It's about the exhilarating encounters that will make your heart sing. These are encounters that nobody could ever predict, but that make your safari genuinely unique.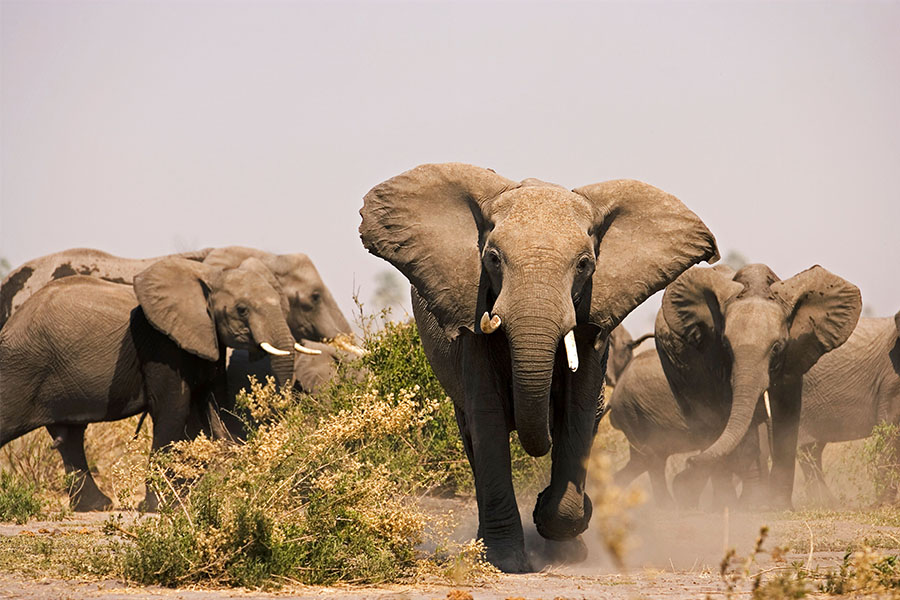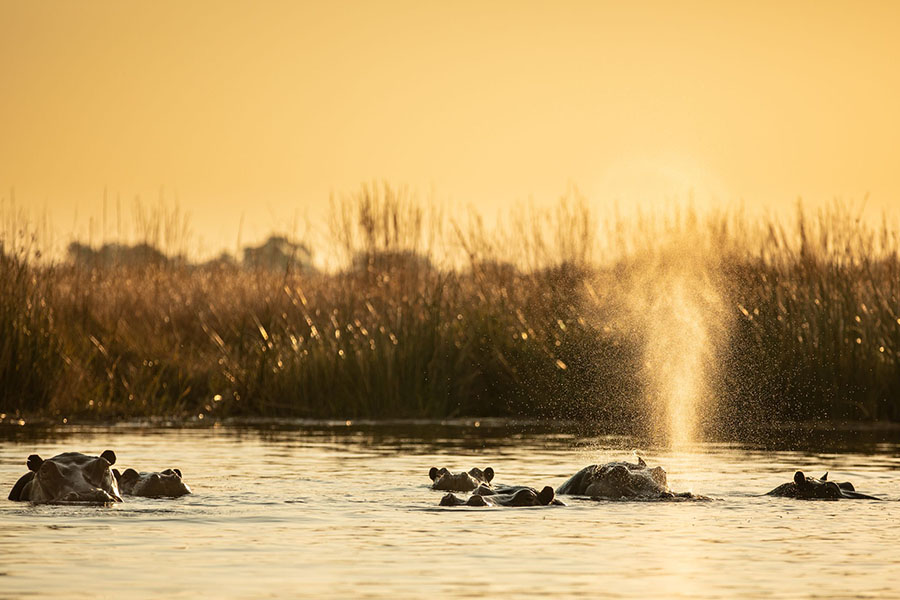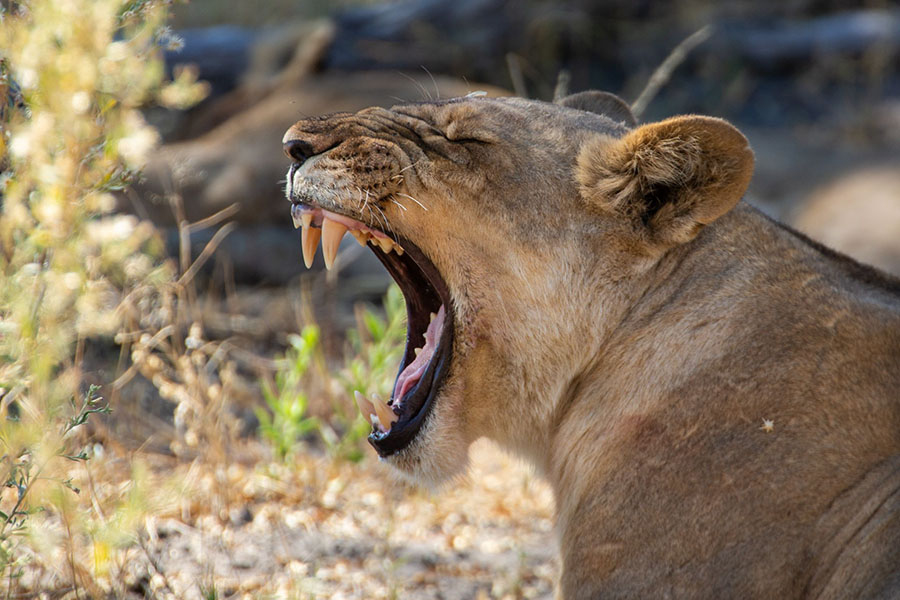 Best Time To Visit

Chobe National Park

Witness majestic buffalo and elephant seeking water between May and November. As the park's dry season progresses, there are fewer water sources available for Chobe safari animals to drink from, which forces them to congregate closer together as they seek out water.

Although the river dries up during this time, the weather is still pleasant, with crisp cold nights in the early months of the season. From August to early November, the heat rises, bringing with it a greater assortment of game roaming the park, guaranteeing the best Chobe safari experience for those who want to see Africa's most magnificent wildlife.

Less busy than the dry season, and just as spectacular — albeit for different reasons — you can practically have your run of the park during the wet season, as there are fewer visitors to contend with.

During this time, a stunning array of over 450 species of bird scatters across the skies, which take on a fascinating palette of colours as the rains come and go. While never as hard to take as the wet season in some other parks, Chobe's rains are sporadic and manageable, meaning you don't need to bring more than a raincoat to keep you dry. These months also bring with it birthing season for impalas, as well as the great zebra migration across the Savute channel of the river.

+ Read More
Best Time To Visit

Chobe National Park

JAN

FEB

MAR

APR

MAY

JUN

JUL

AUG

SEP

OCT

NOV

DEC

JAN

FEB

MAR

APR

MAY

JUN

JUL

AUG

SEP

OCT

NOV

DEC
Our Favourite

Camps & Lodges

When it comes to accommodation, there's a huge range of choice available for every budget and every trip type. For an all-encompassing experience, we recommend mixing and matching accommodation types, from light tented camps immersed in the wild to stylish luxury camps where you can kick back without missing any of the action.
Chobe Safari (FAQS)

NEED TO KNOW
How many days do you need in Chobe National Park?
Although it is such a large area to explore, a Chobe safari can be as long or short as you wish. The versatility of Chobe's wildlife also lets you choose exactly what you want to get out of your visit, whether that's seeing elephants, a spot of birdwatching or tracking the big five. It also means that you can factor these preferences into a longer itinerary, whether or not you choose to remain in Botswana for the rest of time.
What is the best way to explore Chobe National Park?
Since it is formed around a meandering river, the best and most exciting way to get around Chobe National Park is to take to the water. This allows you an easy passage from north to south, as well as experiencing the extraordinary sight of the park's fish, buffalo, birds and crocodiles that all gather around the Chobe river. However, for those game enthusiasts in search of the big five, a game drive is just as exciting and easy a way to explore the full glory of the park.
What is the accommodation at Chobe National Park like?
The majority of the accommodation for those going on a Chobe safari is located outside of the park, aside from Muchenje Safari Lodge, which is situated in the centre of the park. Many are situated on the other side of the river, as well as a range of tented camps dotted all around the nearby area. No matter what you hope to get out of your visit to Chobe National Park, you will easily be able to find somewhere to stay to meet your needs. Contact us today to discuss the kind of lodgings you're looking for on your Chobe safari.
From our

Travel Guides

Be inspired by our travel guides that document the best experiences the world has to offer.
Meet Our

Travel Experts

It takes genuine local knowledge to craft trips that go beyond the ordinary. The Natural High team have unrivalled experience and will take your ideas and turn them into your trip of a lifetime.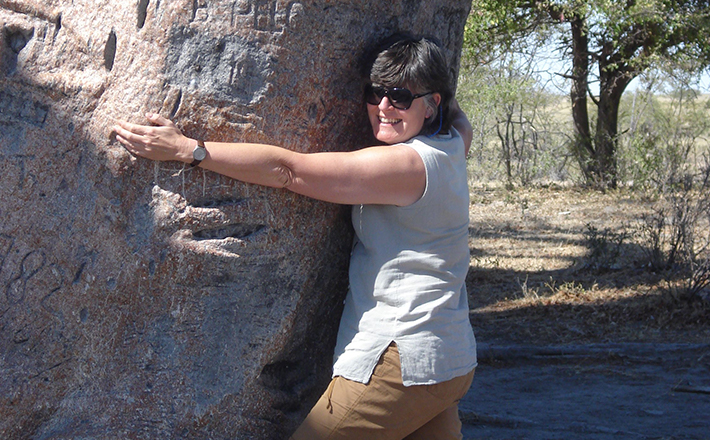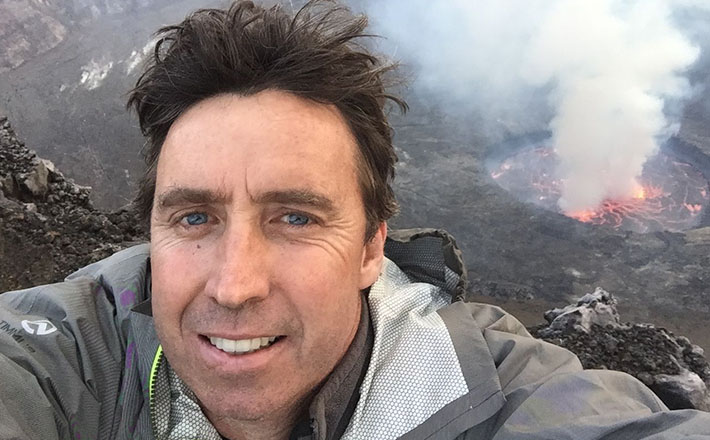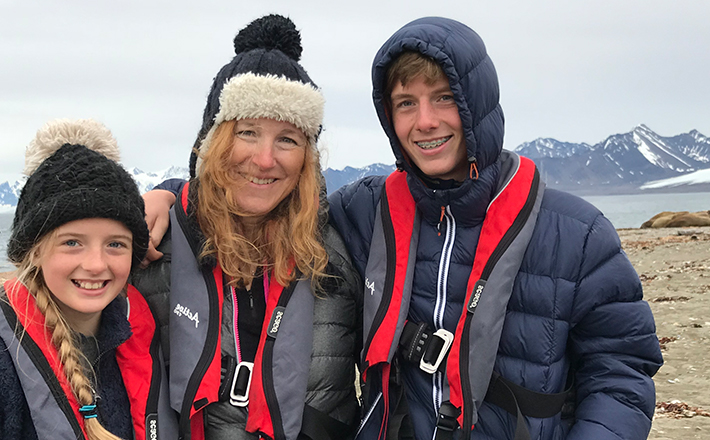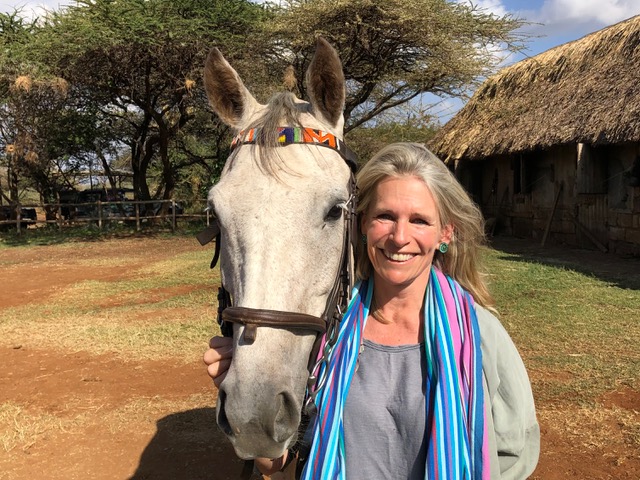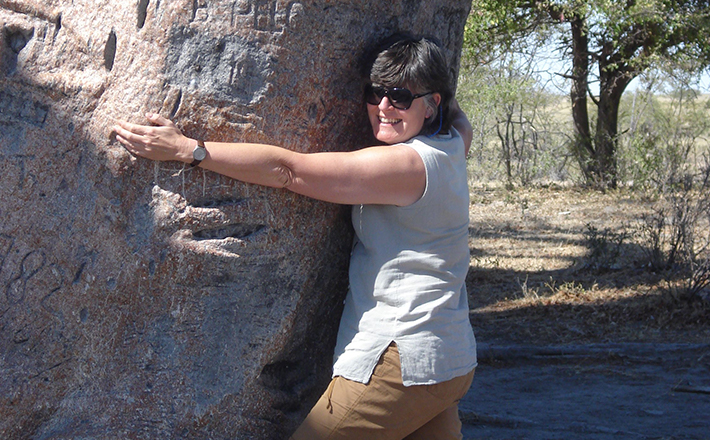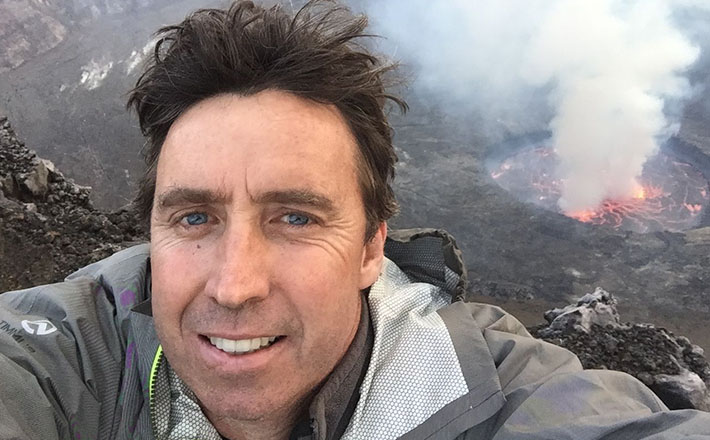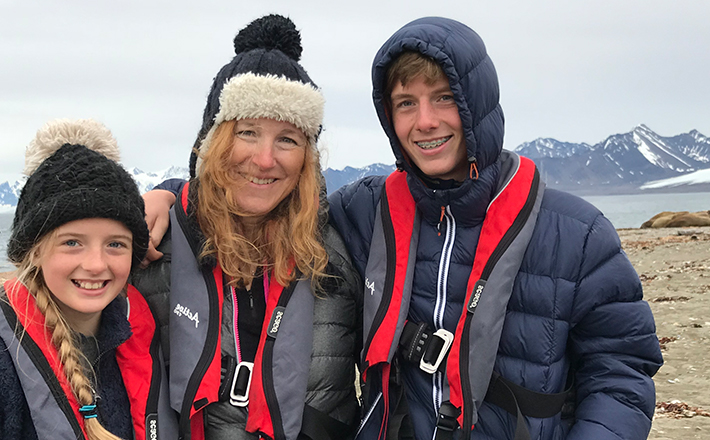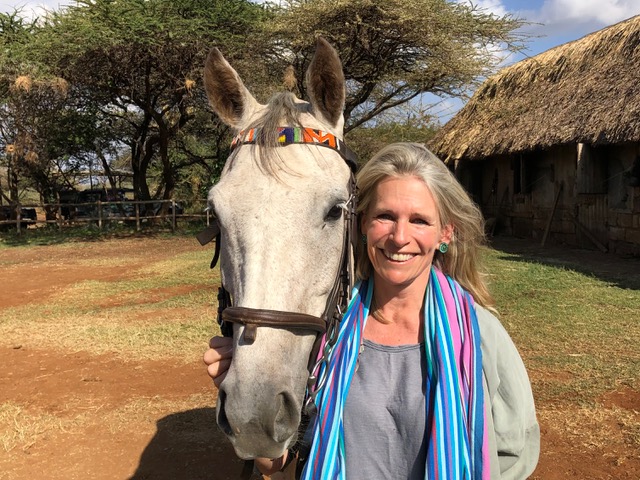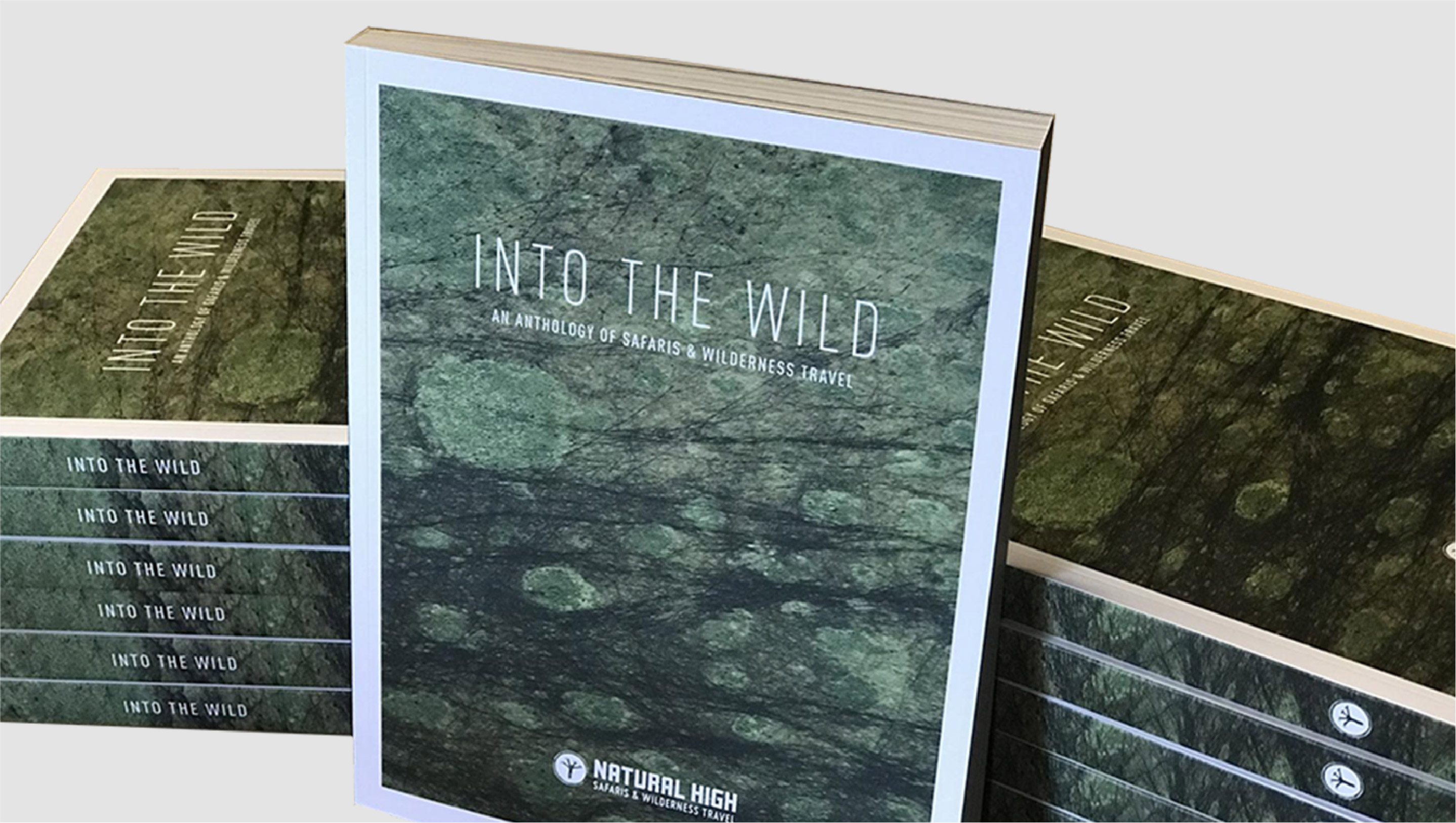 Into The Wild Brochure
Need some more inspiration? Request a copy of Into The Wild, our comprehensive anthology of safaris and wilderness travel.