Mongolia Holidays
With vast untamed landscapes, endangered wildlife and nomadic peoples, Mongolia is one of the world's last great frontiers.
EXPLORE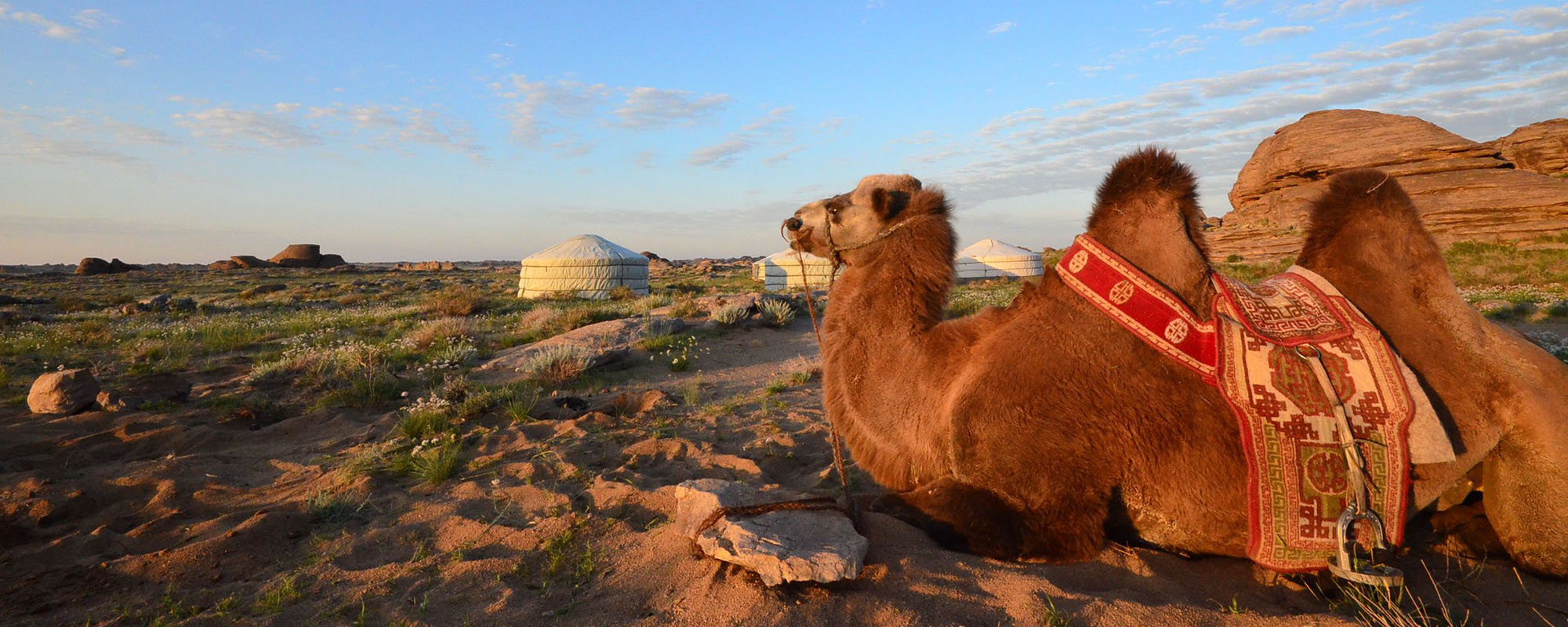 About Mongolia
Much unchanged since the time of Genghis Khan, the opportunity to roam free across massive wide-open spaces in a magnificent unspoilt environment, Mongolia will bewitch those craving a true adventure.
Mongolia's landscape is often described as pristine, but humans have been sharing it with nature for hundreds, if not thousands of years. In a country where the number of horses equals the human population – and almost half of them are nomadic herders with no fences to hinder them, their Bactrian camels, cattle, sheep and goats – Mongolia is nature.
It's also a land of constant surprises. On our private holidays in Mongolia, once outside the rapidly developing post-Soviet concrete capital of Ulaan Baatar, your driver, seemingly randomly, swings off the road at an unmarked place and heads into the wilderness. This is where you'll meet your herder and, using a private mobile ger camp, make your journey into the Gobi Desert with a camel caravan, horse ride across the steppe or undertake an expedition into the mountains. Go with the flow, let nature determine where you go, be prepared to expect the unexpected. 
All of our journeys in Mongolia are tailor-made and bespoke to you and your family. We use an extraordinary collection of private camps in the most remote parts of the country from the Altai mountains in the west to the vats Gobi desert. The camps are mobile and follow you on your adventure across this vast wilderness. You will travel with an expert guide and camp crew including a skilled cook and camp master.
+ Read More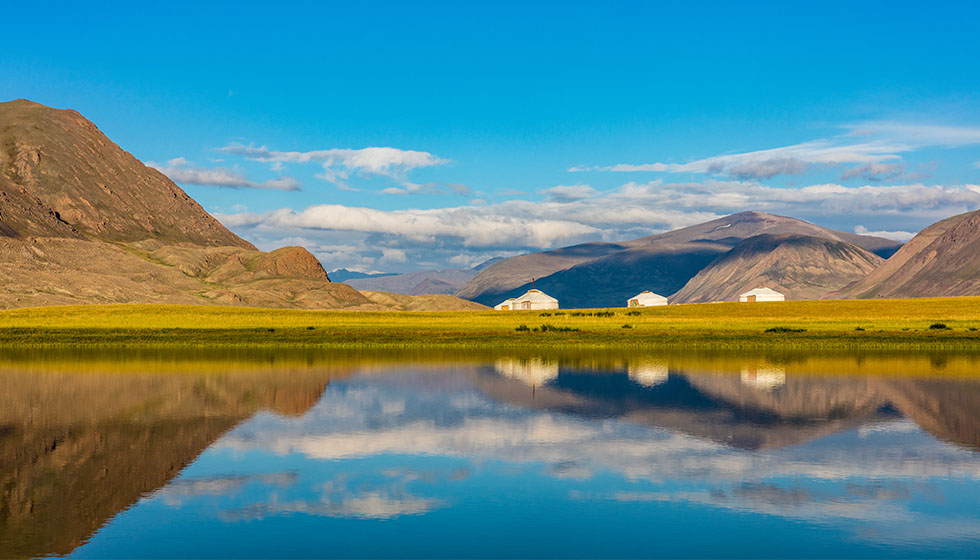 perfect for
Off the beaten track
Mobile Safaris
Treks & Expeditions
History & Culture
Highlights
Vast untamed landscapes
Trek with a mobile camp carried by Bactrian camels
Explore one of the world's last great frontiers
Spot endangered wildlife and wild horses
A Better Way To Book
ATOL Protected

24/7 Guidance & Support

20+ Years of Experience

We take care of the leg work

We find you the best deal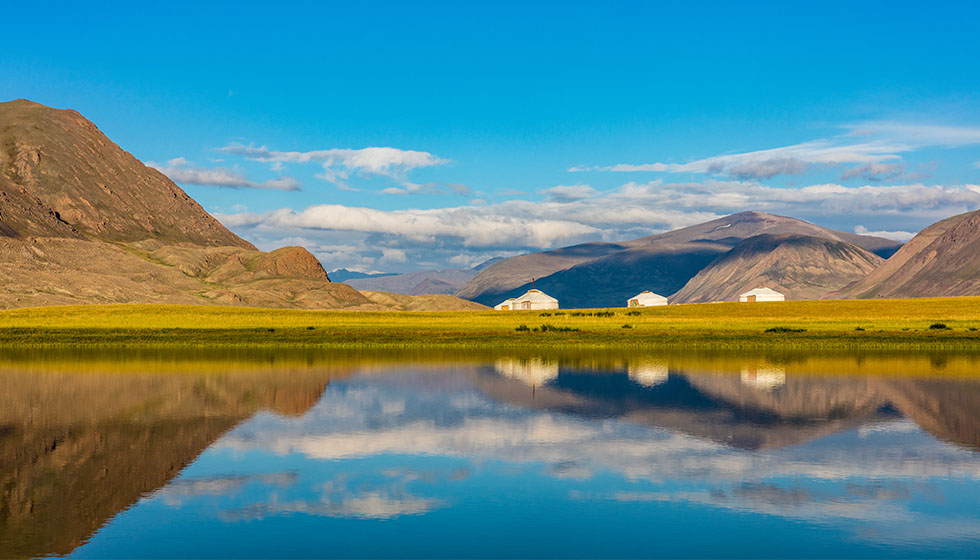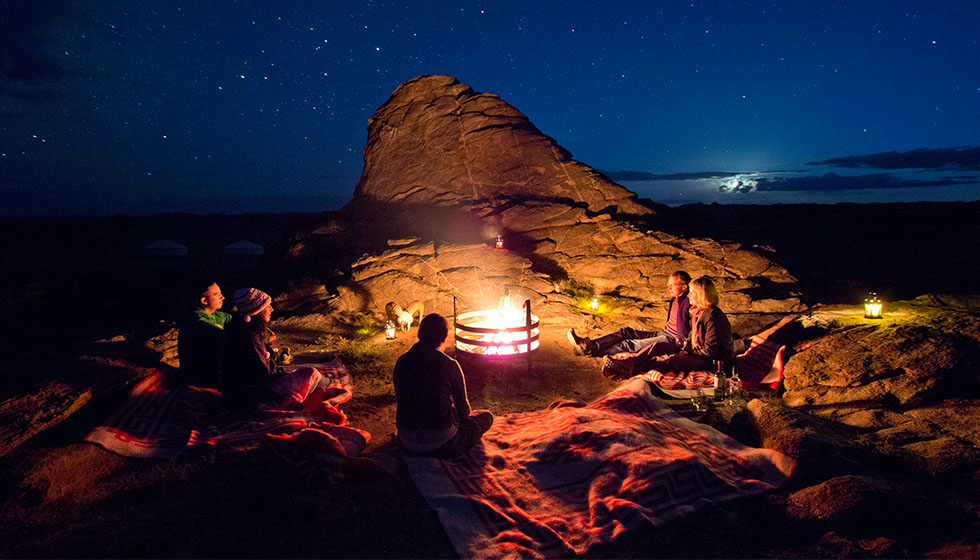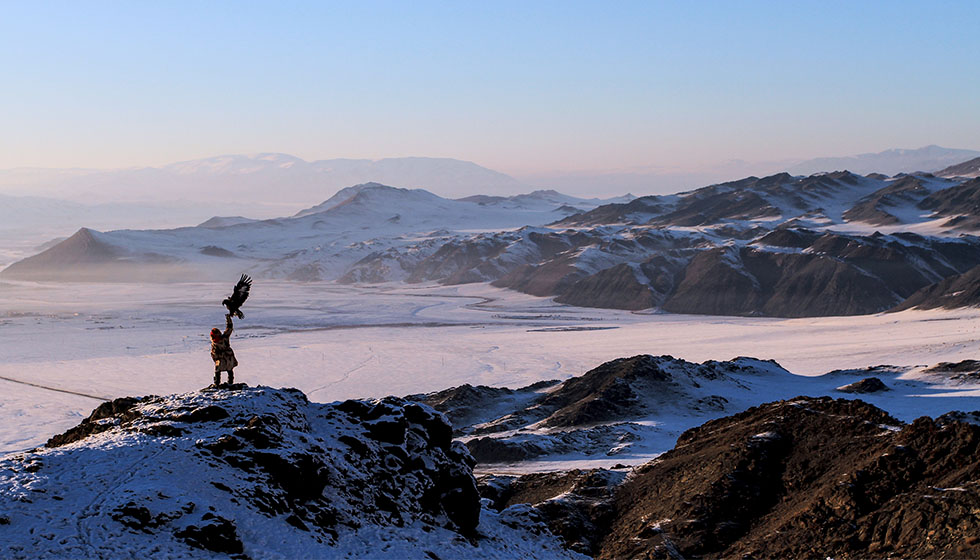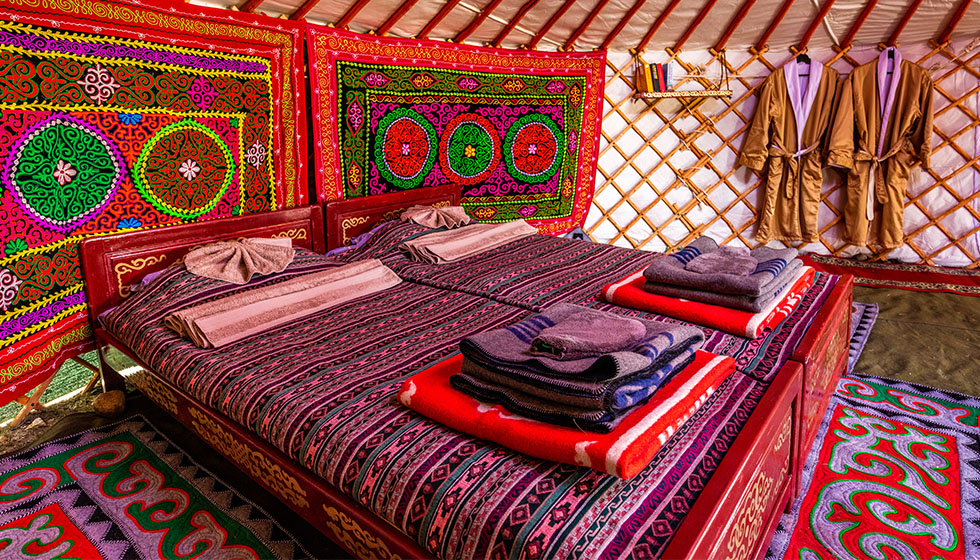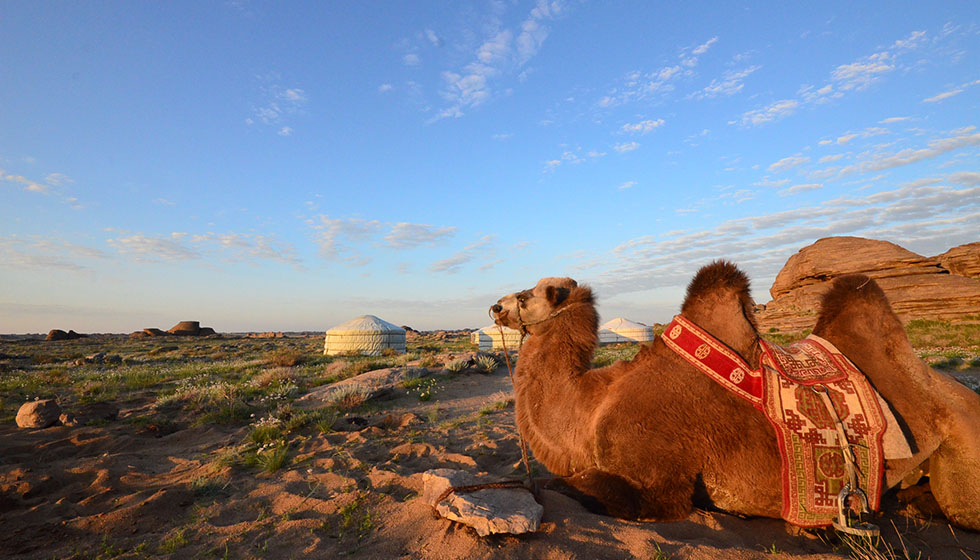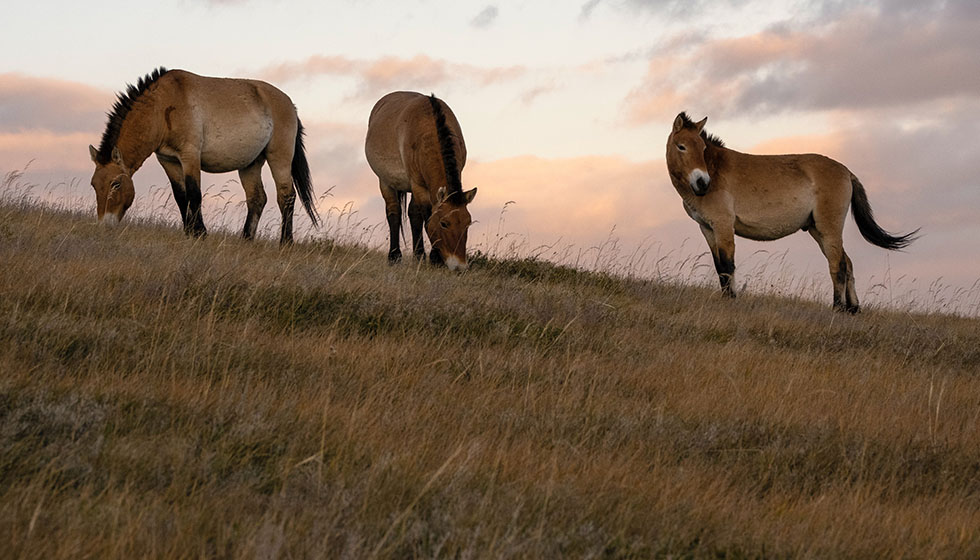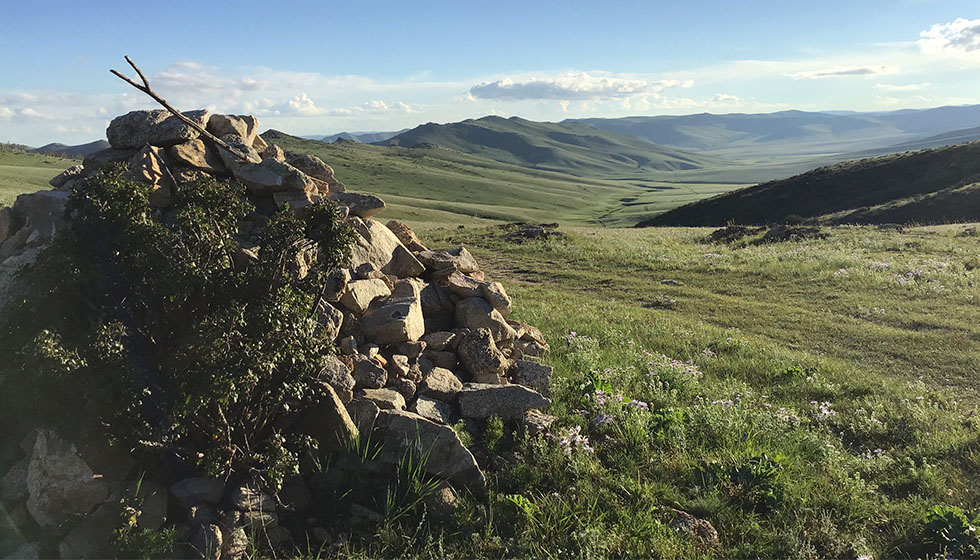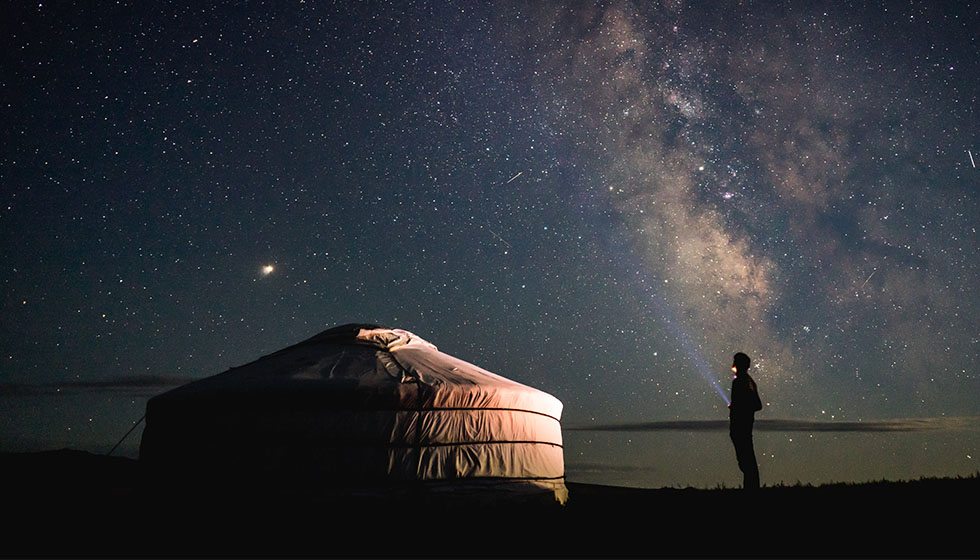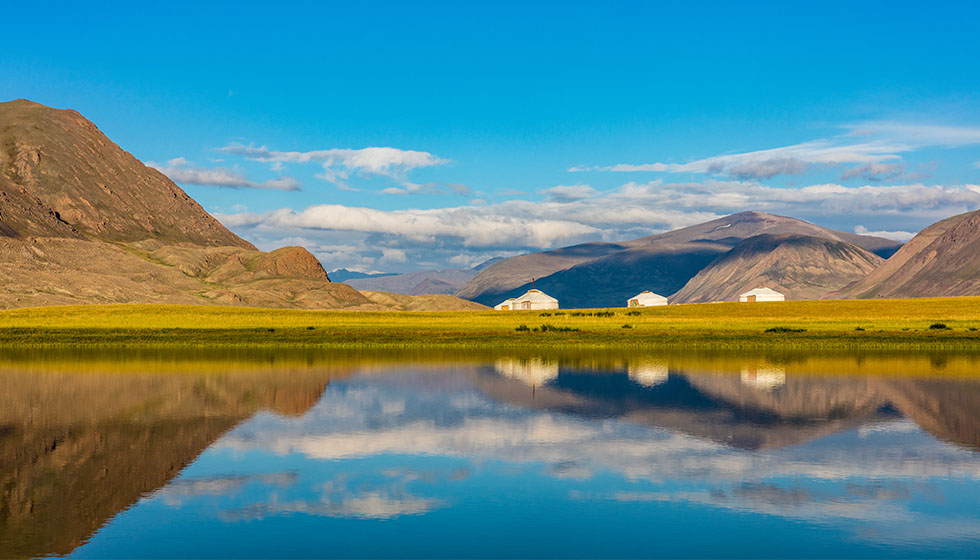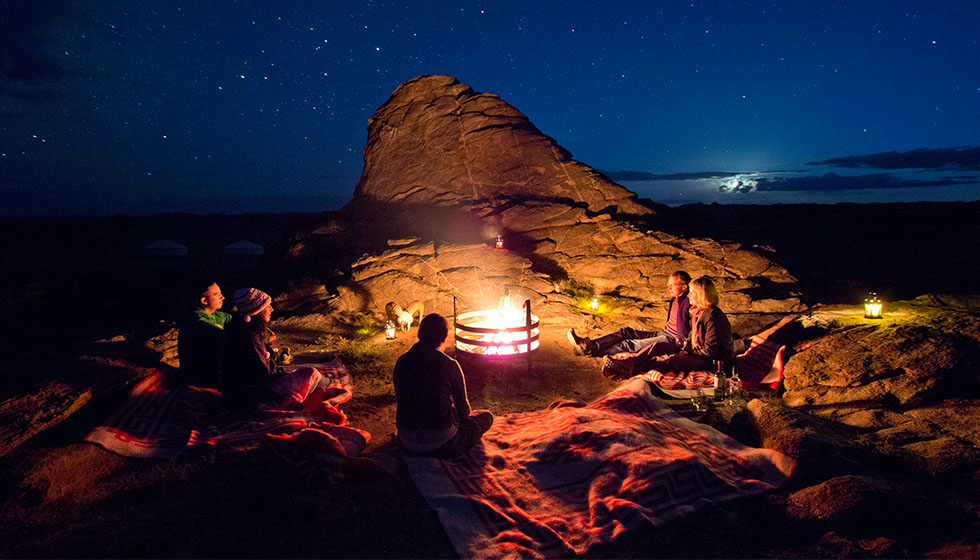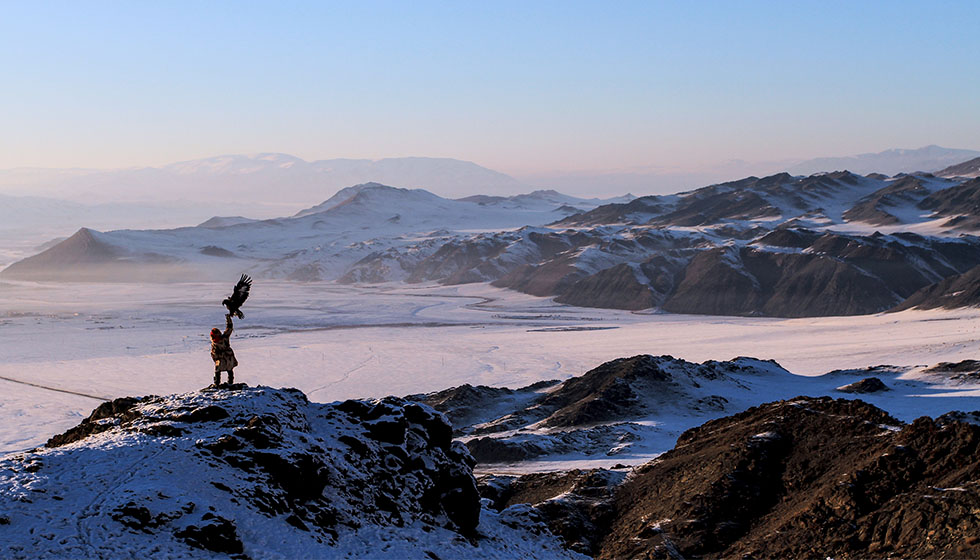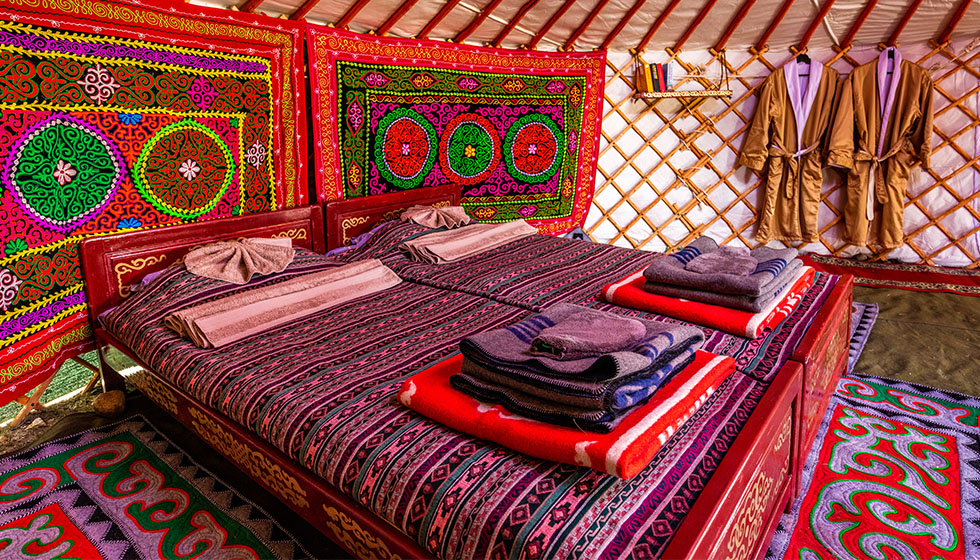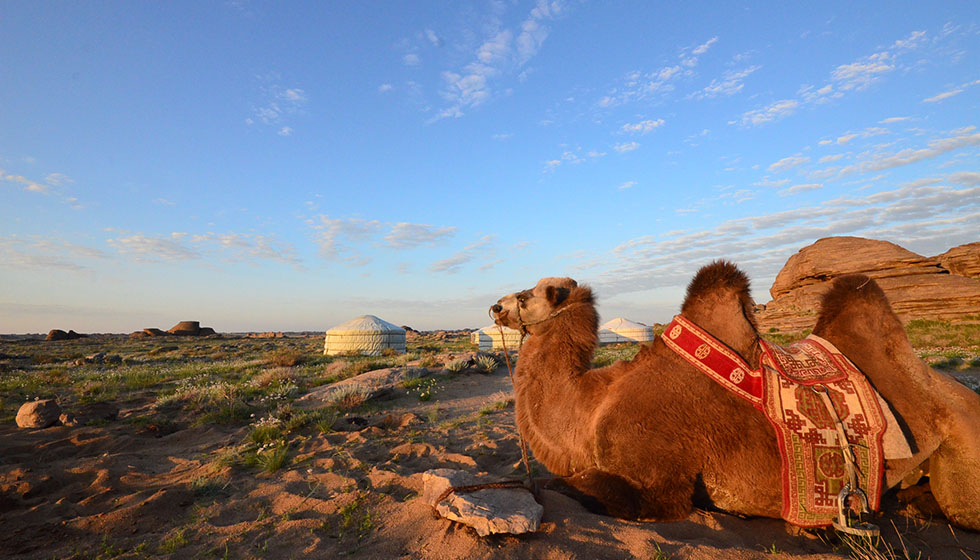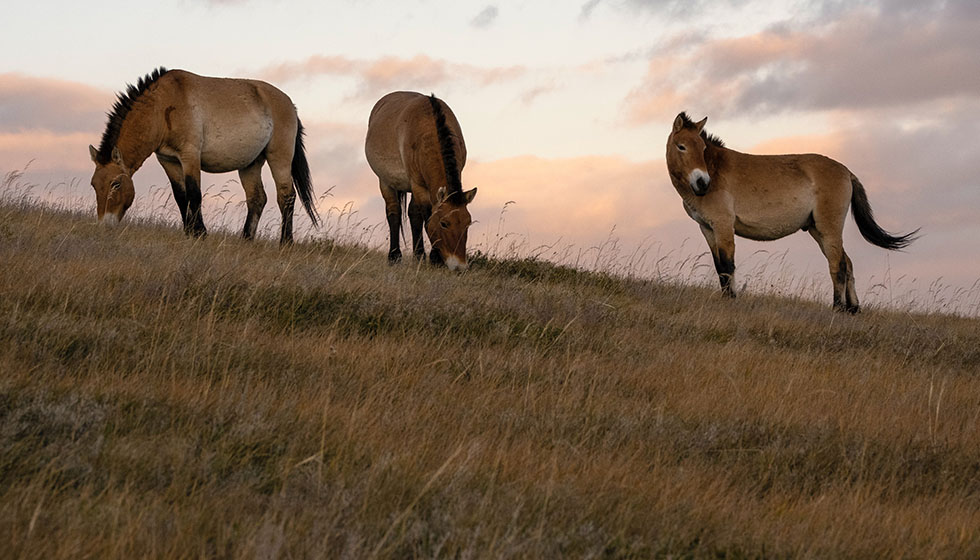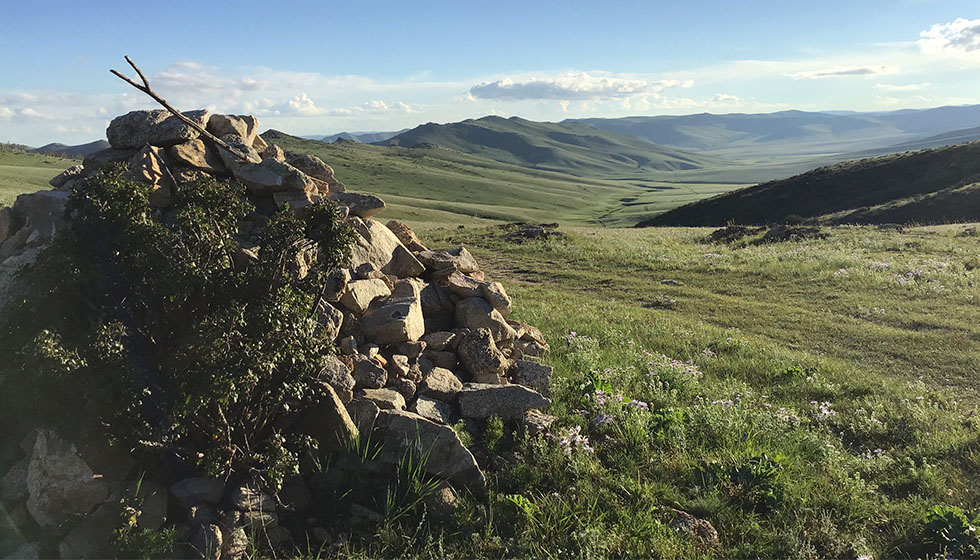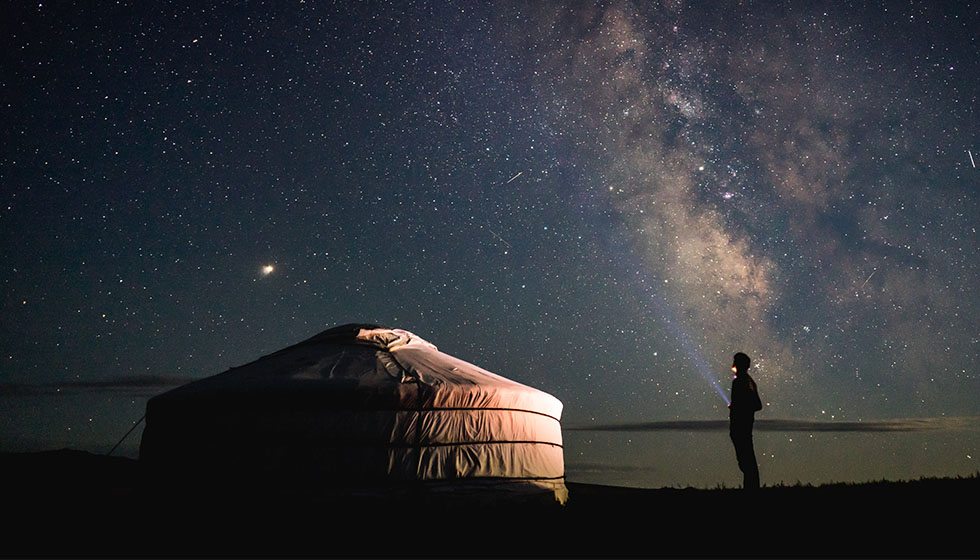 Top Reasons To Visit

Mongolia

Often the best adventures involve looking beyond the obvious highlights. It's about the myriad exhilarating encounters that will make your heart sing. These are encounters that nobody could ever predict, but that make your travels genuinely unique.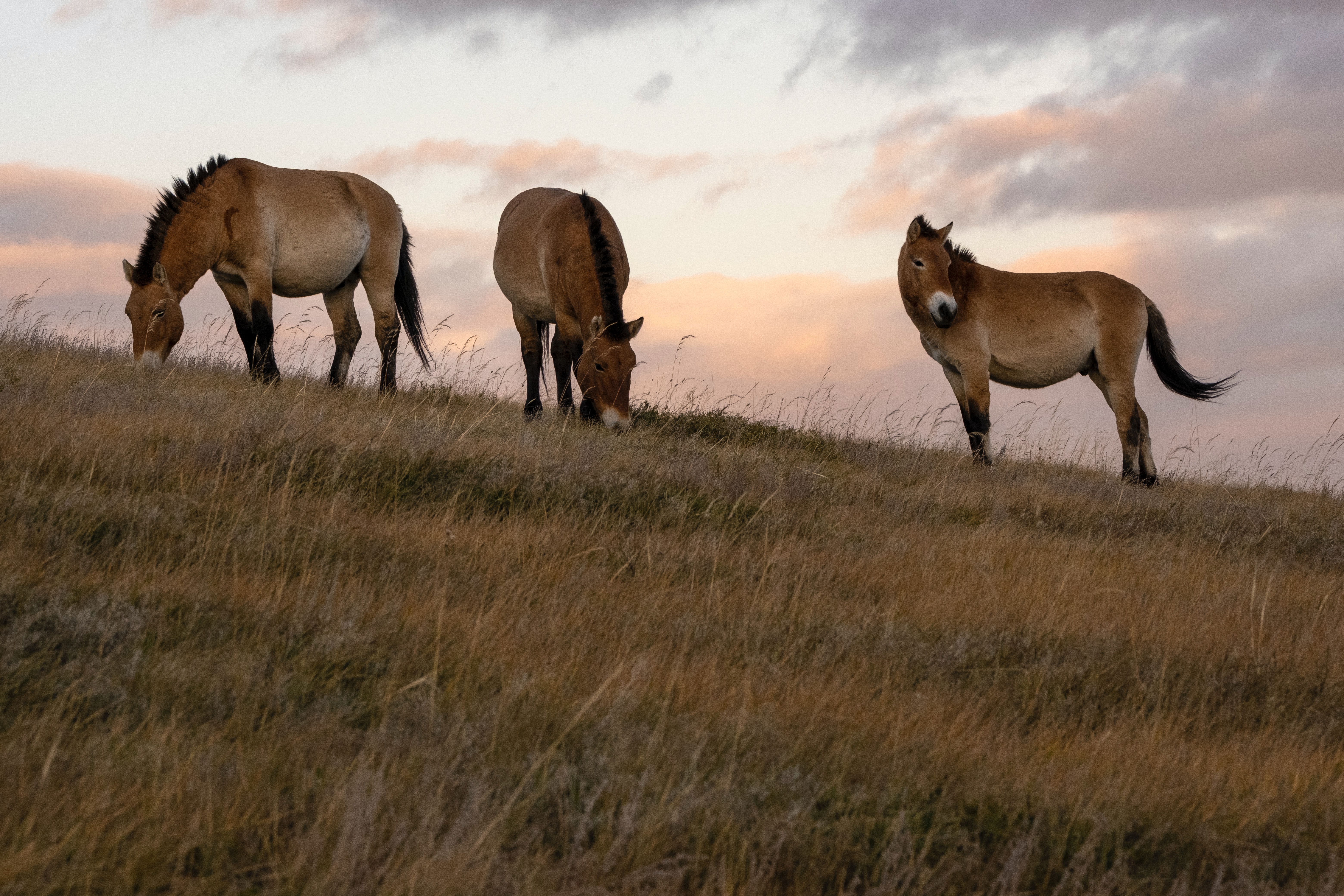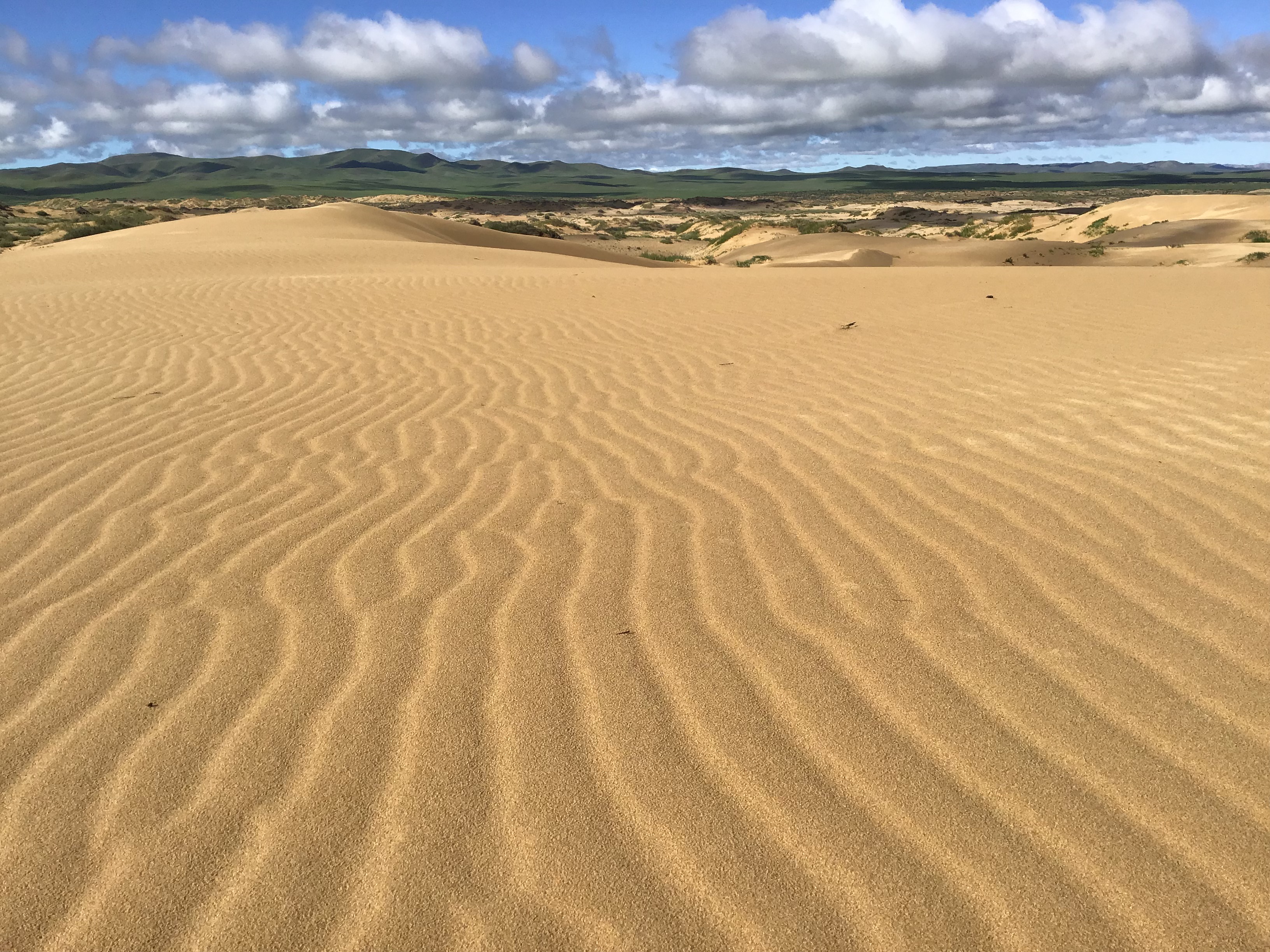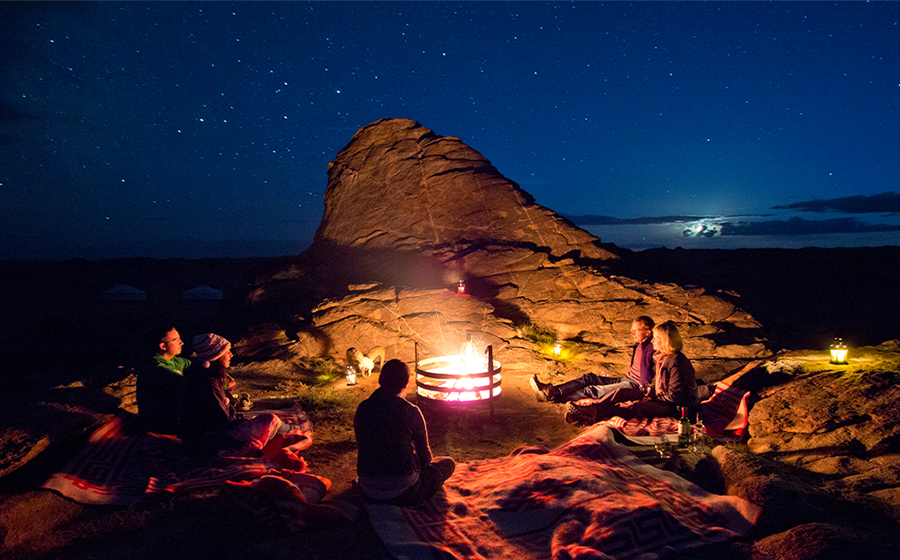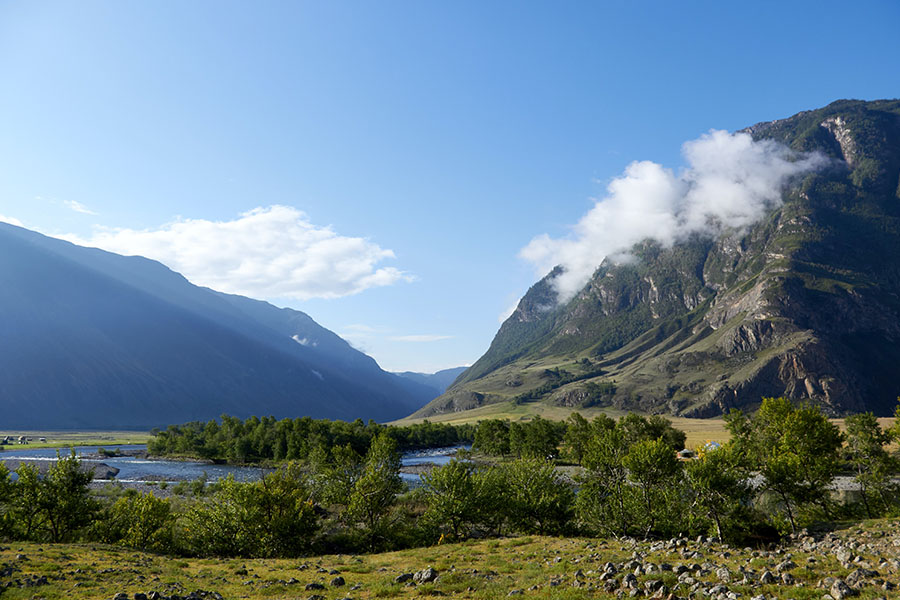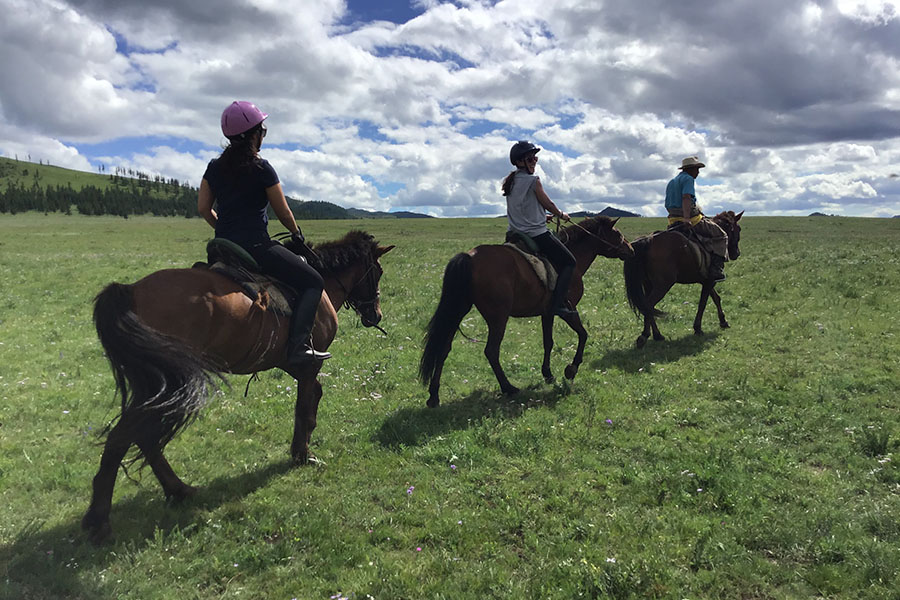 Best Time To Visit

Mongolia
Visit Mongolia in the summer months
The best time to visit Mongolia is during the summer, from late May to September, when days are generally warm and dry – but experiencing four seasons in one day is a distinct possibility at all times of year.
Late May to September offer the most comfortable weather conditions for travel. Mongolia is generally a dry country and while temperatures may hit 40C in the Gobi in mid-summer, you should expect some rain in the north, often in the form of thunderstorms, sending the grasslands bursting into flower rich lush life.
Visitor numbers peak in July and August, particularly during the Naadam festival – the 'three games of men', namely horse racing, archery and wrestling – which draws big crowds to Mongolia's capital, although it is also celebrated elsewhere in the country. Early booking is absolutely essential. If you want to visit Mongolia when it's quieter, consider late May, September, or even October when the autumn colours of the northern forests are a spectacular sight.
+ Read More
Special planning required in winter
From November to March the average maximum temperature drops below freezing so winter journeys need special planning and visitors must be prepared to dress for lows of -35C.
Ger camps are closed but hotels feel positively tropical with the heating centrally provided. There's less wind and snowfall in winter than there is in the spring. March to mid-May brings sunshine with sudden snowstorms, biting wind and sandstorms. These are the worst months for Mongolians as herds are depleted, livestock is weak and suffering from the ravages of winter so it's not a good time to visit a nomadic family.
Best Time To Visit

Mongolia

JAN

FEB

MAR

APR

MAY

JUN

JUL

AUG

SEP

OCT

NOV

DEC

JAN

FEB

MAR

APR

MAY

JUN

JUL

AUG

SEP

OCT

NOV

DEC
Mongolia's

Parks & Areas

Explore the best of Mongolia from the vast Gobi Desert to the far west Altai Mountains.

Gobi Desert
The Gobi is the largest desert in Asia and around one third of its 1.3 million square kms covers the southern part of Mongolia.
Highlights
– The largest desert in Asia
– Travel with a private ger camp
– Trek with a mobile camp carried by Bactrian camels
Discover

01 | 03

Khan Khentii
Vast rolling grasslands peppered with wildflower meadows and criss-crossed by wild glacial rivers, where herds of wild horses roam free.
Highlights
– Vast un-tamed landscapes
– Travel with a private ger camp
– Explore one of the world's last great frontiers
– Spot endangered wildlife and wild horses
Discover

02 | 03

Altai Mountains
The timeless landscape of the Mongolian Altai is home to extraordinary, endangered wildlife and nomadic Kazakhs famed for their skills as eagle hunters.
Highlights
– Vast un-tamed landscapes
– Visit the Golden Eagle Festivals
– Explore one of the world's last great frontiers
Discover

03 | 03
Mongolia (FAQs)

Need to Know
What are the best things to see in Mongolia?
If you crave that sense of elation that can only be found in massive wide open spaces that stretch to the horizon and beyond and the freedom to roam in remote places, then there's hardly a better place to start than the Gobi Desert. In the pristine wilderness of East Gobi, perpetual and ephemeral springs emanate from the heads of several valleys among the rocky outcrops and eroded canyons making it one of the best Gobi wildlife areas.
Journey through the northern steppe staying in a private camp in the wilds or enjoy a horse ride over hills and steppe. Each night you stay in your mobile private ger camps furnished with comfy beds complete with linen and heated by wood stoves. For an experience way off the beaten track, head west for the Altai Mountains eagle hunting festival.
How many days do you need for a holiday in Mongolia?
Mongolia is vast so it's a good idea to spend a couple of weeks in the country to enjoy a variety of scenery, habitat, culture and experiences. Overland journeys can be long and take time but there's plenty to see along the way and you get a real feeling for the nomadic way of life and sense of space. We use private 4×4's with a driver to keep you comfortable and safe – they know the tracks and trails across desert and steppe like the back of their hand. To cover the biggest distances there is a developing internal flight network and for those short of time we can also charter a private plane for you to quickly hop between camps.
What is the accommodation like in Mongolia?
Until recently the only option when visiting Mongolia was to stay in basic seasonal tented ger (yurt) camps with shared facilities once outside the capital. While these still exist, and may need to be used on occasion, these days there are also a few luxury camps complete with en-suite bathroom – one even with air-conditioning, wi-fi and a restaurant serving French cuisine.
Based on the traditional felt tent of Mongolia's nomadic herders, our favourite way to explore is to use fully mobile private ger camps. Set up in a magical location for your use only and cared for in camp by a private chef and camp master, your ger is well-appointed with proper beds, full bedding, rugs and wash stand decorated with brightly patterned local crafts. Meals are taken under a canopy of stars, around a campfire or in an oversized ger. At the end of your stay, the camp is fully dismantled, loaded onto a truck, or caravan of camel or yak cards, leaving no trace behind. It's the best way to experience the wilderness in comfort in the most remote parts of Mongolia.
From Our

Travel Guides

Be inspired by our travel guides on experiences around the world.
Meet Our

Travel Experts

It takes genuine local knowledge to craft trips that go beyond the ordinary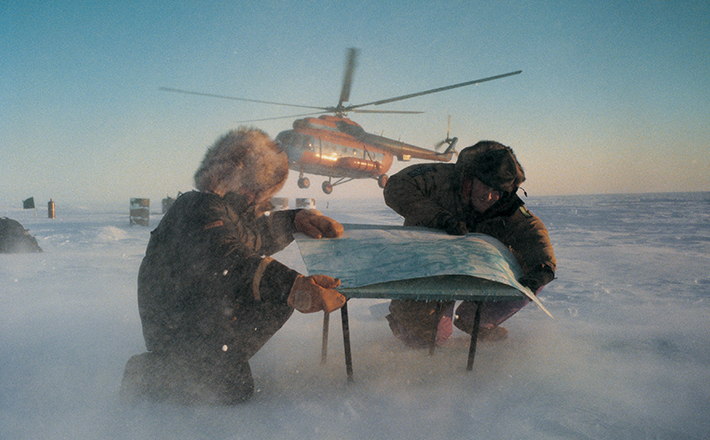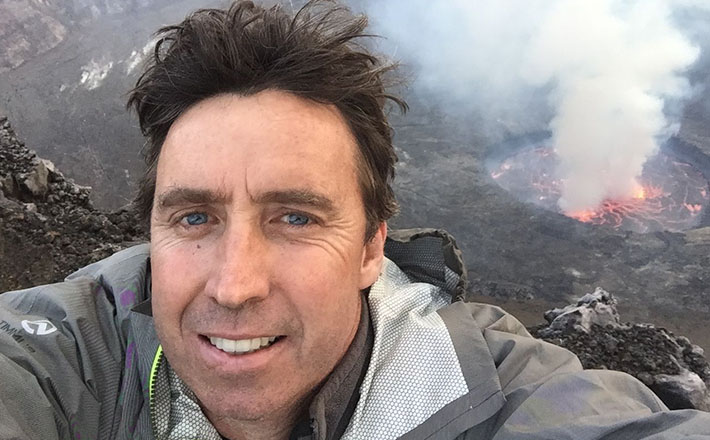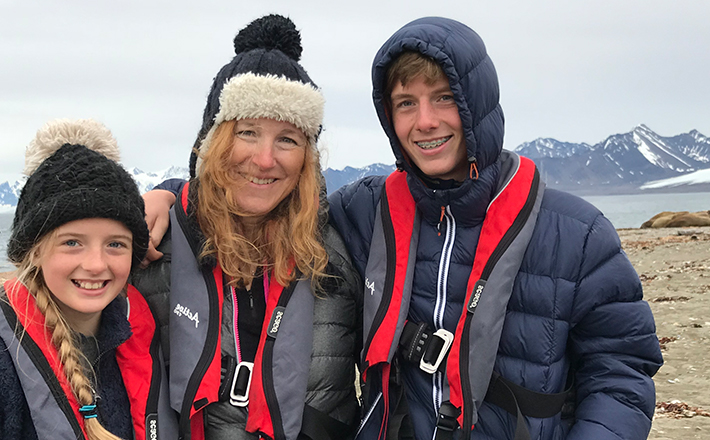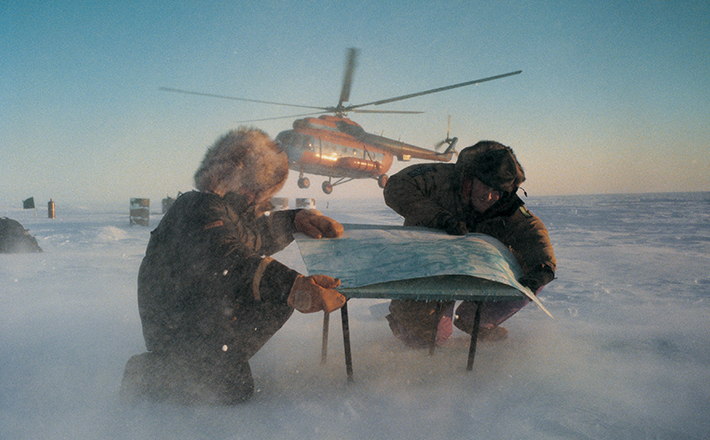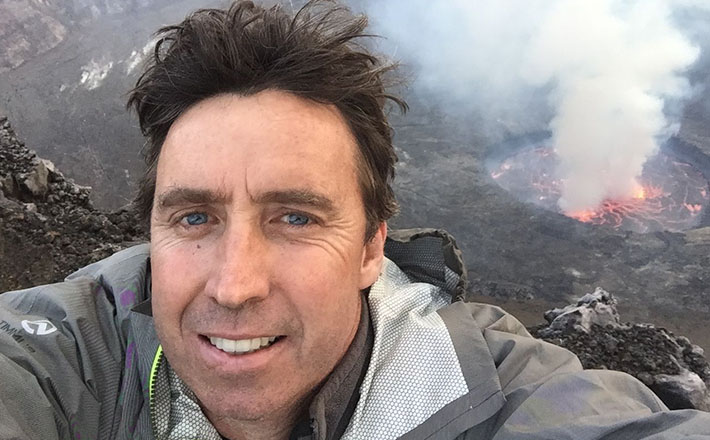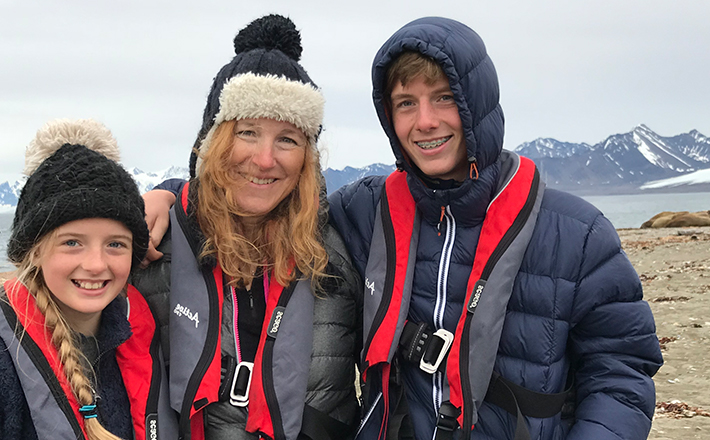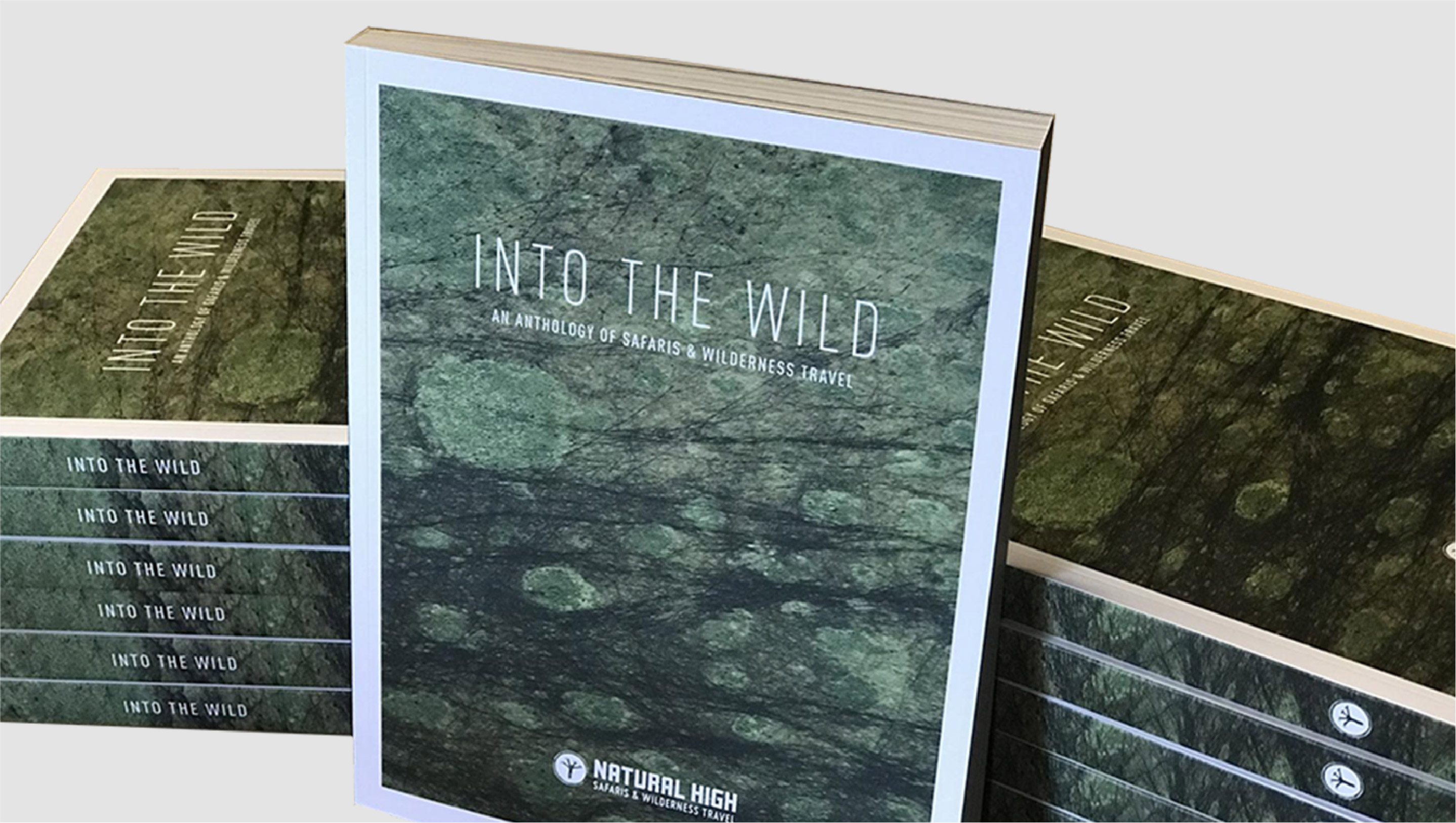 Into The Wild Brochure
Need some more inspiration? Request a copy of Into The Wild, our comprehensive anthology of safaris and wilderness travel.