Family safari
holidays
Exhilarating and immersive safari holidays, designed to take you and your family out of your daily routines so you can relish time together in some of the world's most sensational wild places.
EXPLORE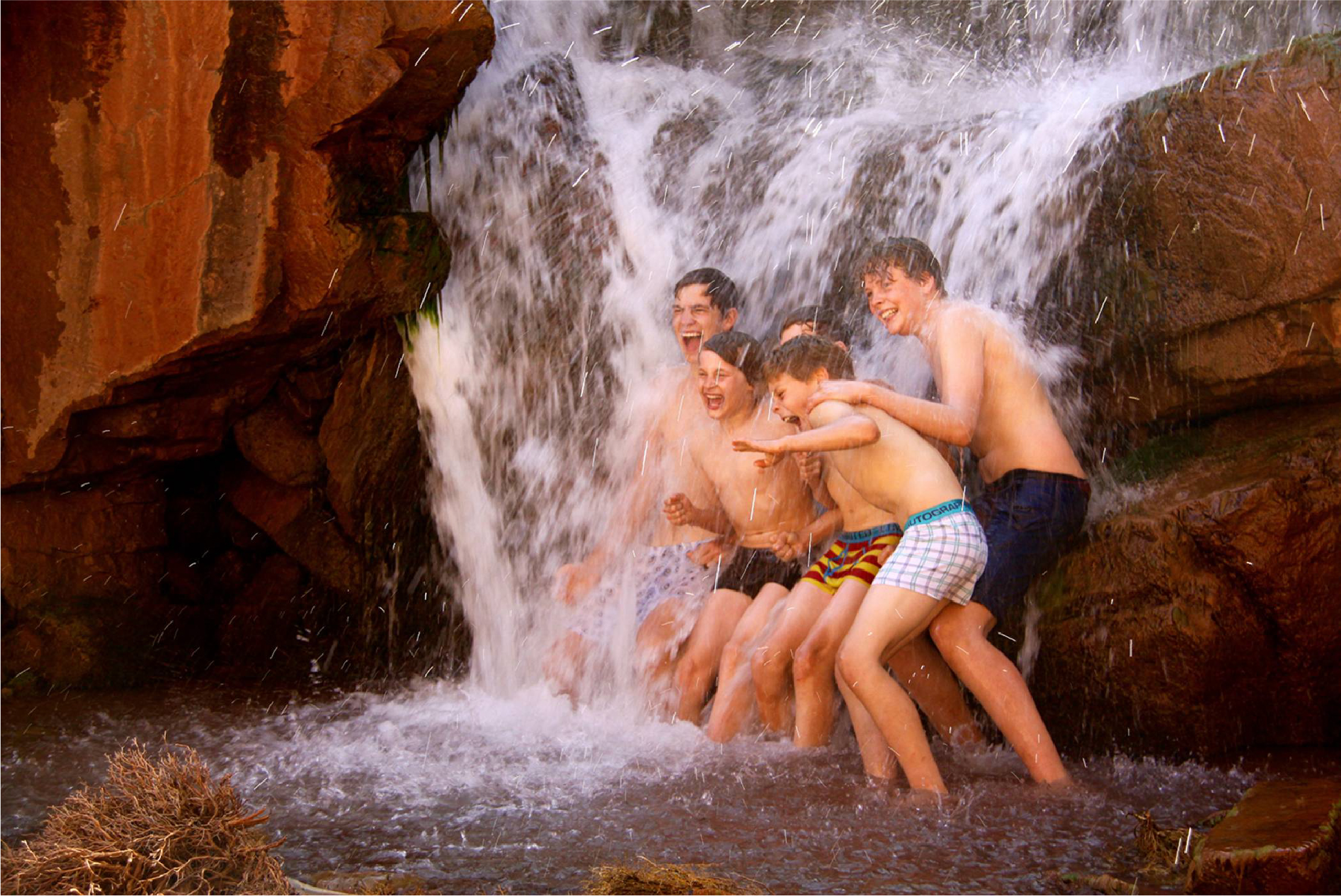 About Family Safaris
Family safari adventures are close to our hearts at Natural High – we've been travelling with our own children since they were tiny.
Our basic urge to share the wild with our children has never left us and so now we organise tailormade family safari holidays to be rich in experience but deliver monster value. These are adventures that your children will be talking about when they themselves are parents.
Forget staring at screens all day, on safari, the kids will feel like they've stepped into a film set. Whether that's running down huge dunes in Namibia, following the zebra migration in the Kalahari in Botswana, or watching elephants in Tanzania. Adventures like this aren't about spoiling children. 
They're about broadening their horizons, with truly liberating experiences that give them plenty of chances to get their hands dirty. And for parents, there are few better ways to spend quality time together as a family. All in outstanding places far beyond the tourist trail.
Whether you're travelling with young children, teenagers, or as part of a multi-generational group, we will design your safari – from Africa to the Arctic – putting discovery and adventure ahead of cheap thrills and novelty.
+ Read More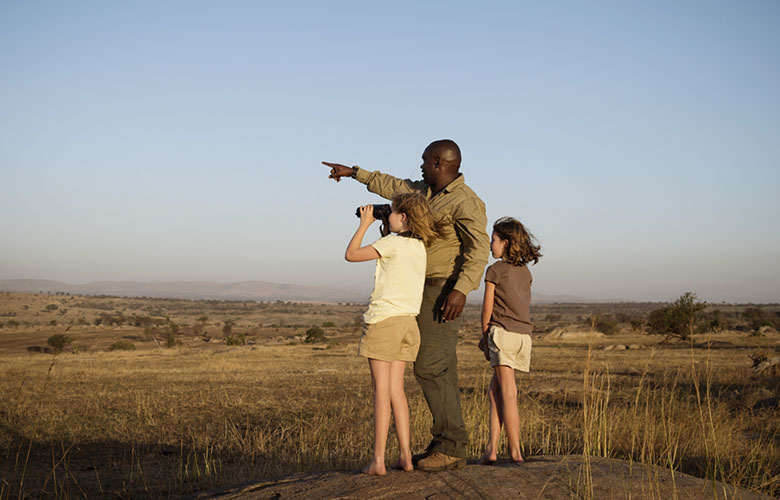 Why we love family safaris
Trekking with Berber guides in Morocco's High Atlas Mountains
A private house in the Northern Serengeti
Light tented camps: everything you need nothing you don't
A Better Way To Book
ATOL Protected

24/7 Guidance & Support

20+ Years of Experience

We take care of the leg work

We find you the best deal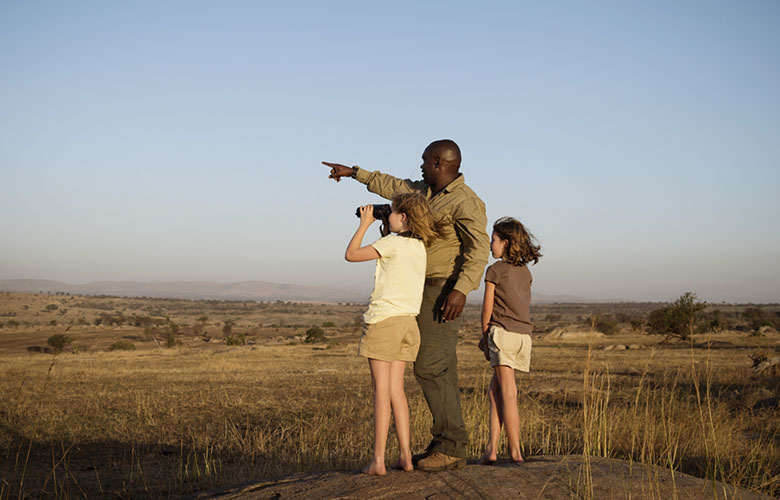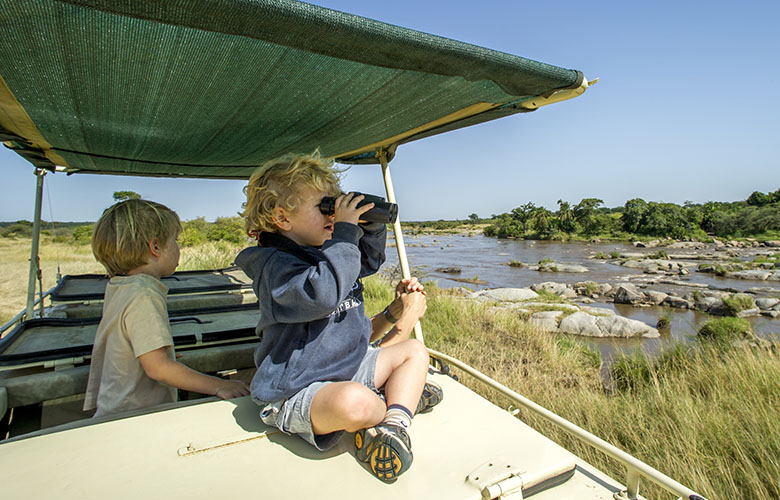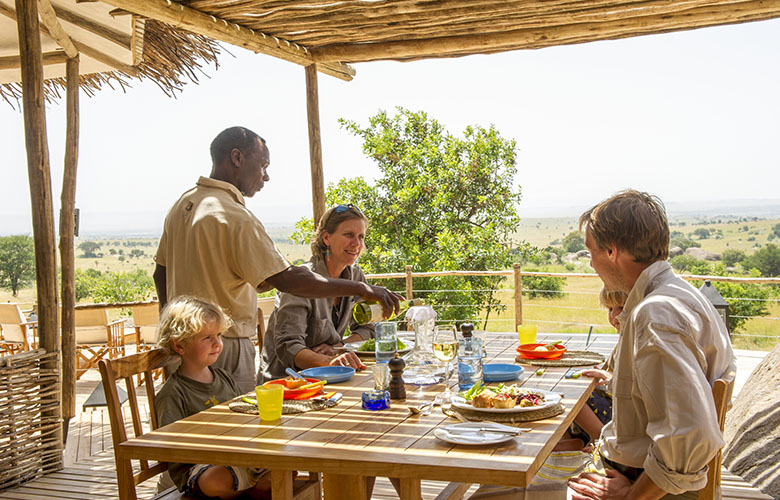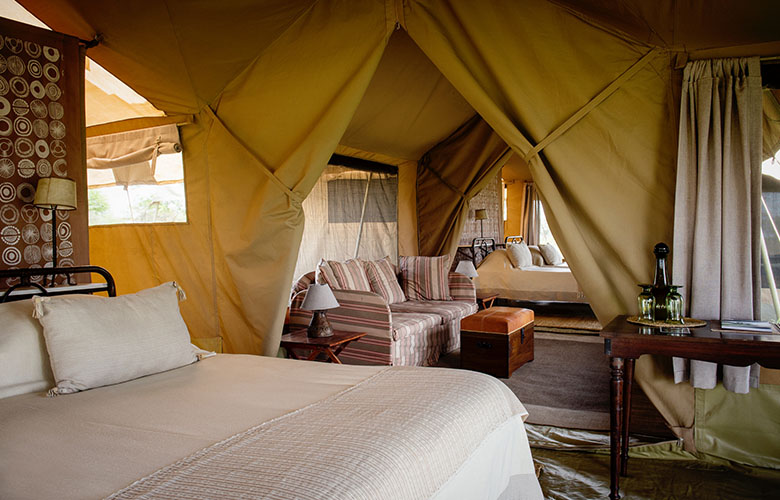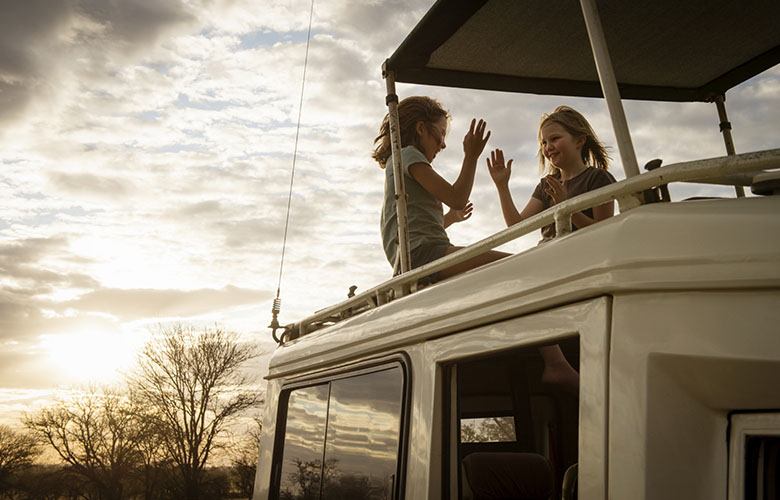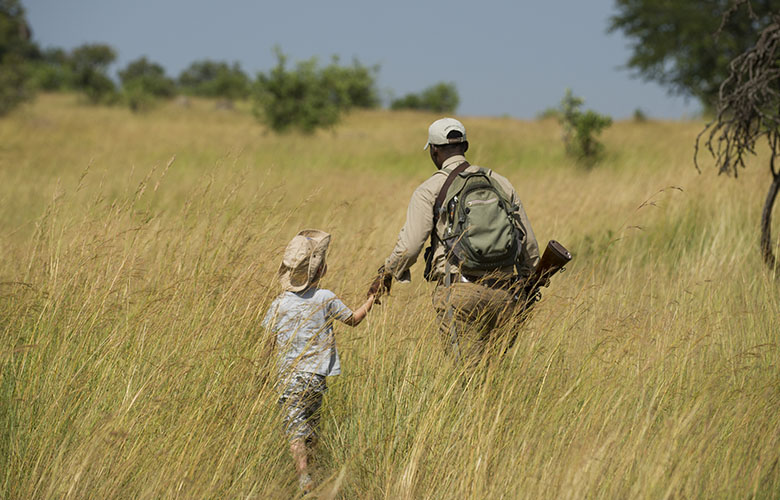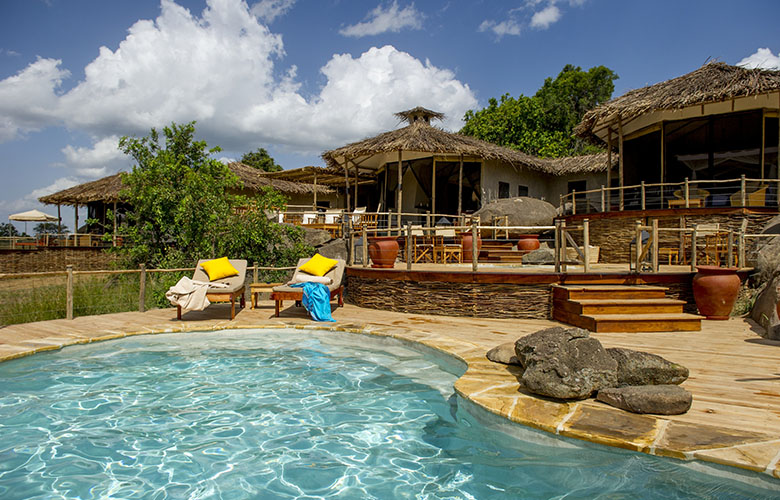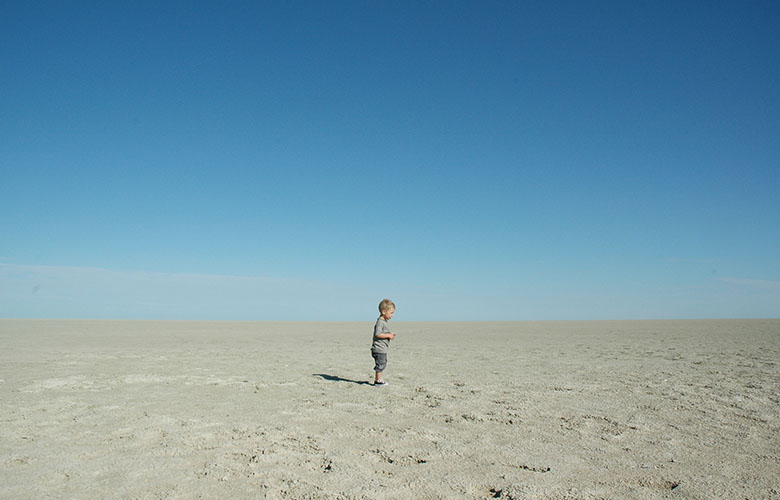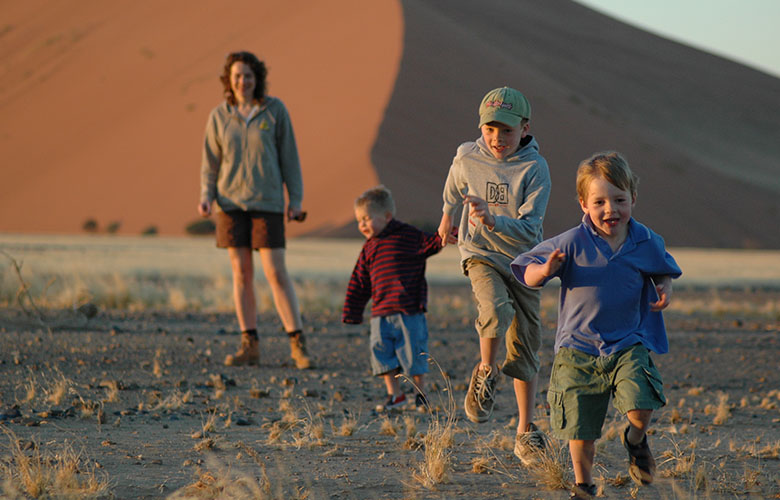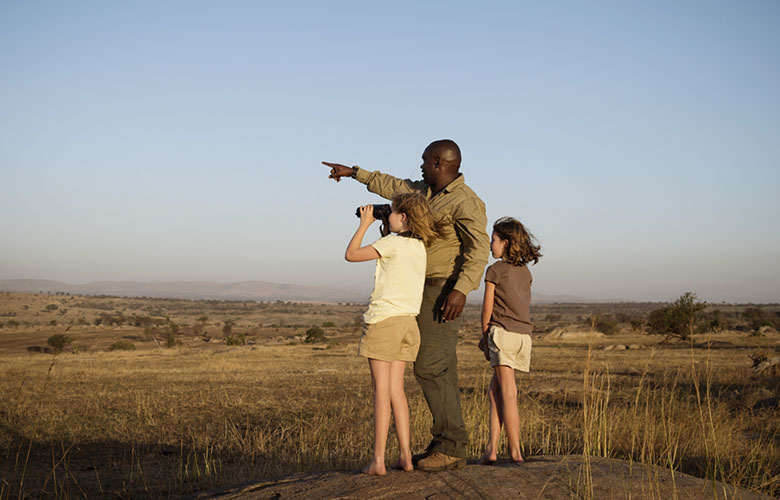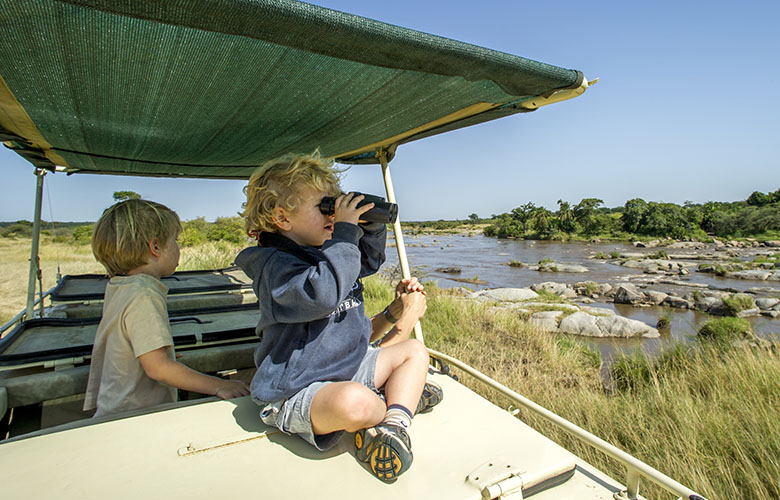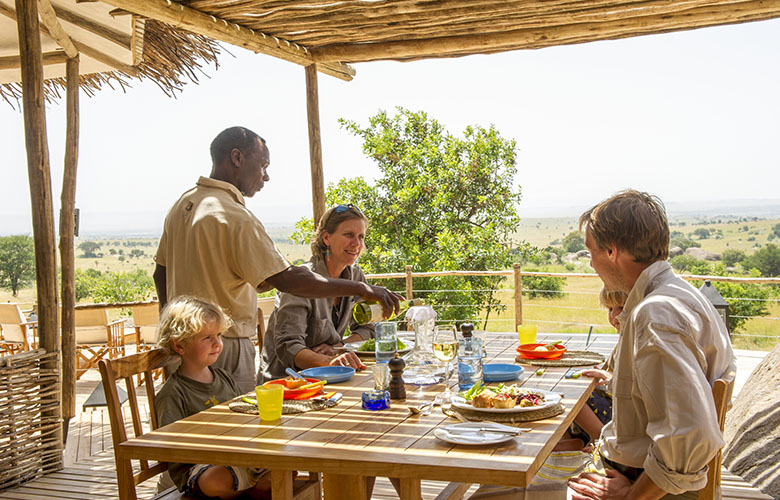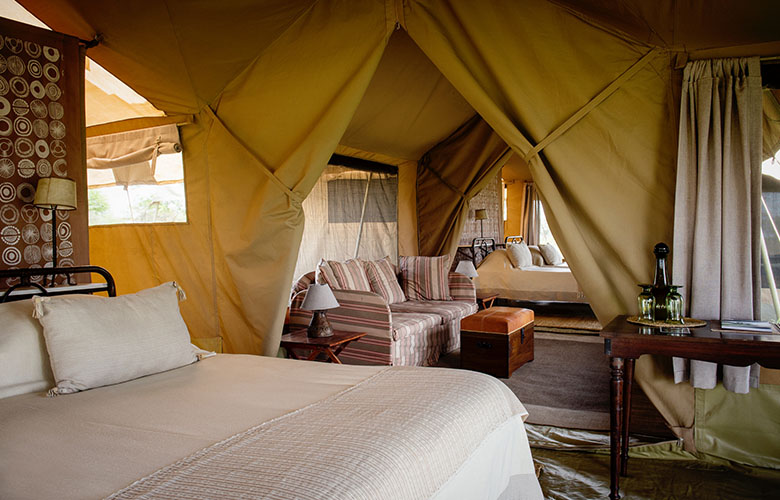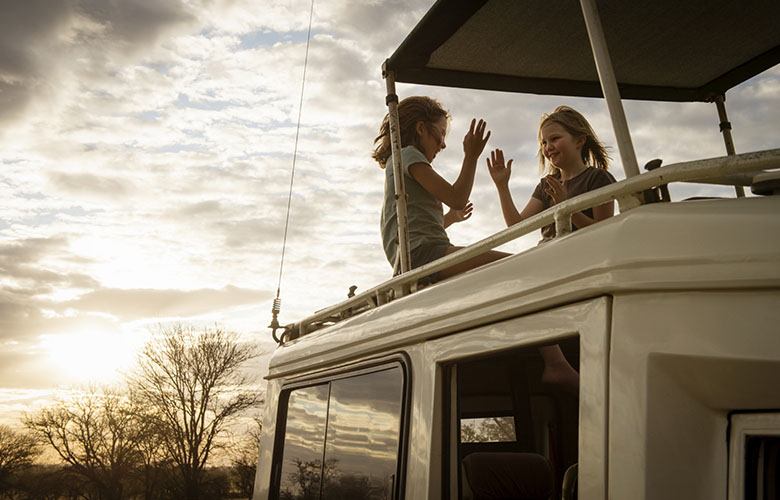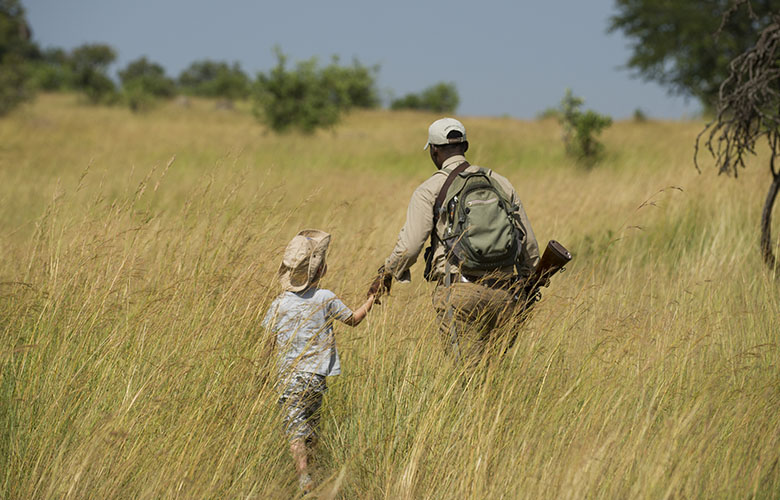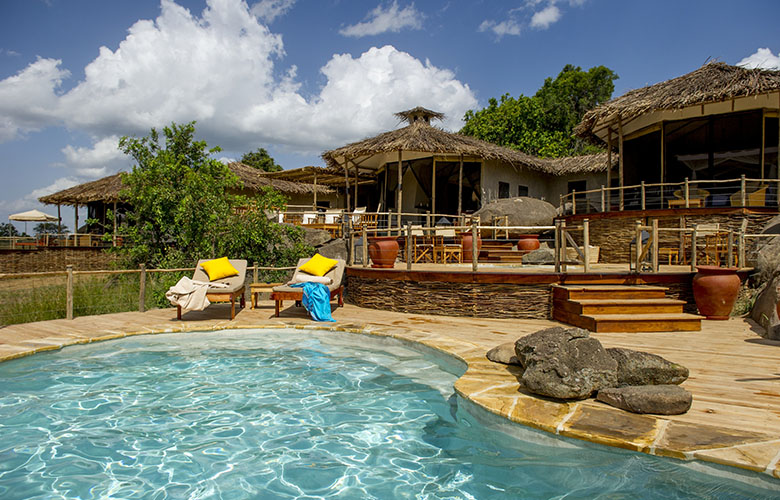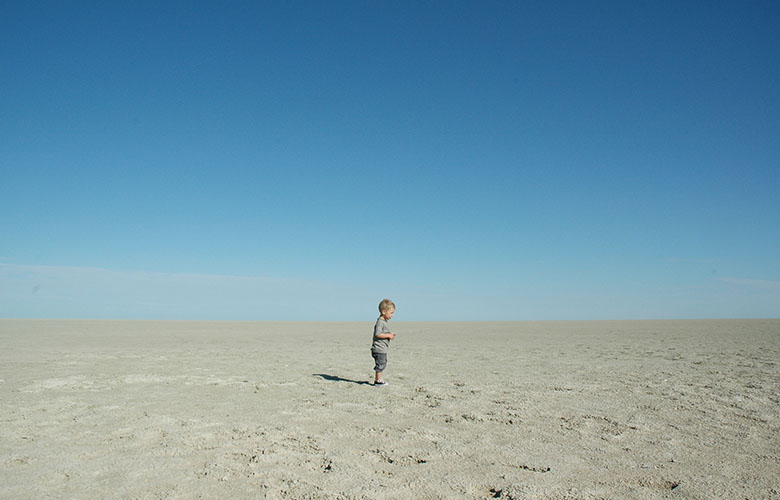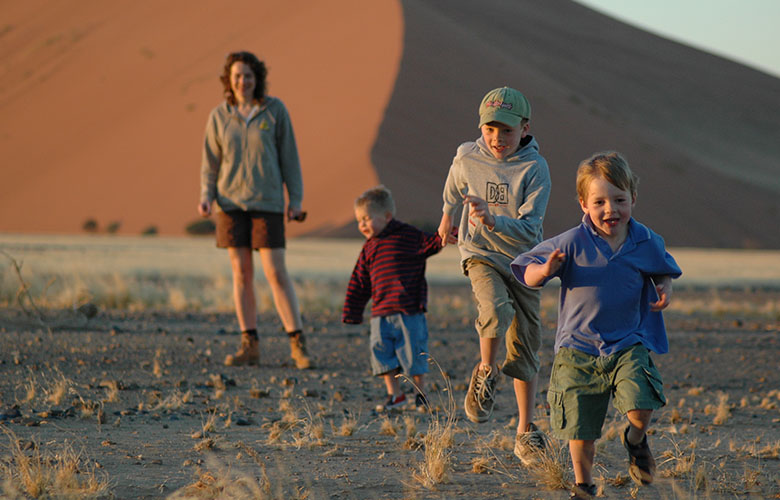 The Perfect

Family Safari

Days spent spotting wild animals in awe-inspiring, remote landscapes.

Dinner cooked on an open fire beneath the stars. Bedtime stories accompanied by lions roaring in the distance. On a family safari holiday, everyday life takes an extraordinary turn.

Talk to Our Experts

Our Favourite

Family Experiences

Whether you're a seasoned explorer, a first-time adventurer, or a parent seeking a once-in-a-lifetime family trip, we can create your dream holiday filled with experiences that will stay with you for a lifetime.
Our Favourite

Camps & Lodges

If the idea of safari brings to mind the discomfort of childhood camps trips, think again. The choice of accommodation is vast from private houses to luxury lodges and light tented camps.
Load More
Inspiring

Itineraries

From authentic safari experiences that immerse you in vast wilderness, to luxury escapes that incorporate thrilling wildlife encounters with style and comfort, we create entirely unique itineraries that are bespoke to each client's desires. Take a look at some of the tailor-made trips we've created previously
Top Parks and Areas for family safaris
"We saw no other travellers. Instead, on the morning of our last full day, we found elephant and a tribe of iron-black buffalo attended by egrets, oxpeckers and swallows. It was the perfect daybreak, like the first summer morning.
- HORATIO CLARE & Family

Combine a family safari with a beach holiday
Whether it's your first time or your fifth, every safari holiday is a truly magical experience. As exceptional as they are, the days spent travelling the savannah are full of non-stop action.
You'll be up before sunrise, adventuring under the searing African sun during the day, and spending the evenings gazing up at the magnificent starry skies. Many safari destinations are superbly placed to combine a first-class safari with a few days on white sandy beaches and turquoise waters of the Indian Ocean.
There are combinations that work on many levels, have a think about the combining the Serengeti with Zanzibar or Selous Game Reserve and Mafia Island, or get off the beaten track and combine Zambia's Luangwa Valley with Lake Malawi where the water is warm, clear and great for snorkelling, diving and kayaking – plus way off the tourist scent.
Talk To Our Experts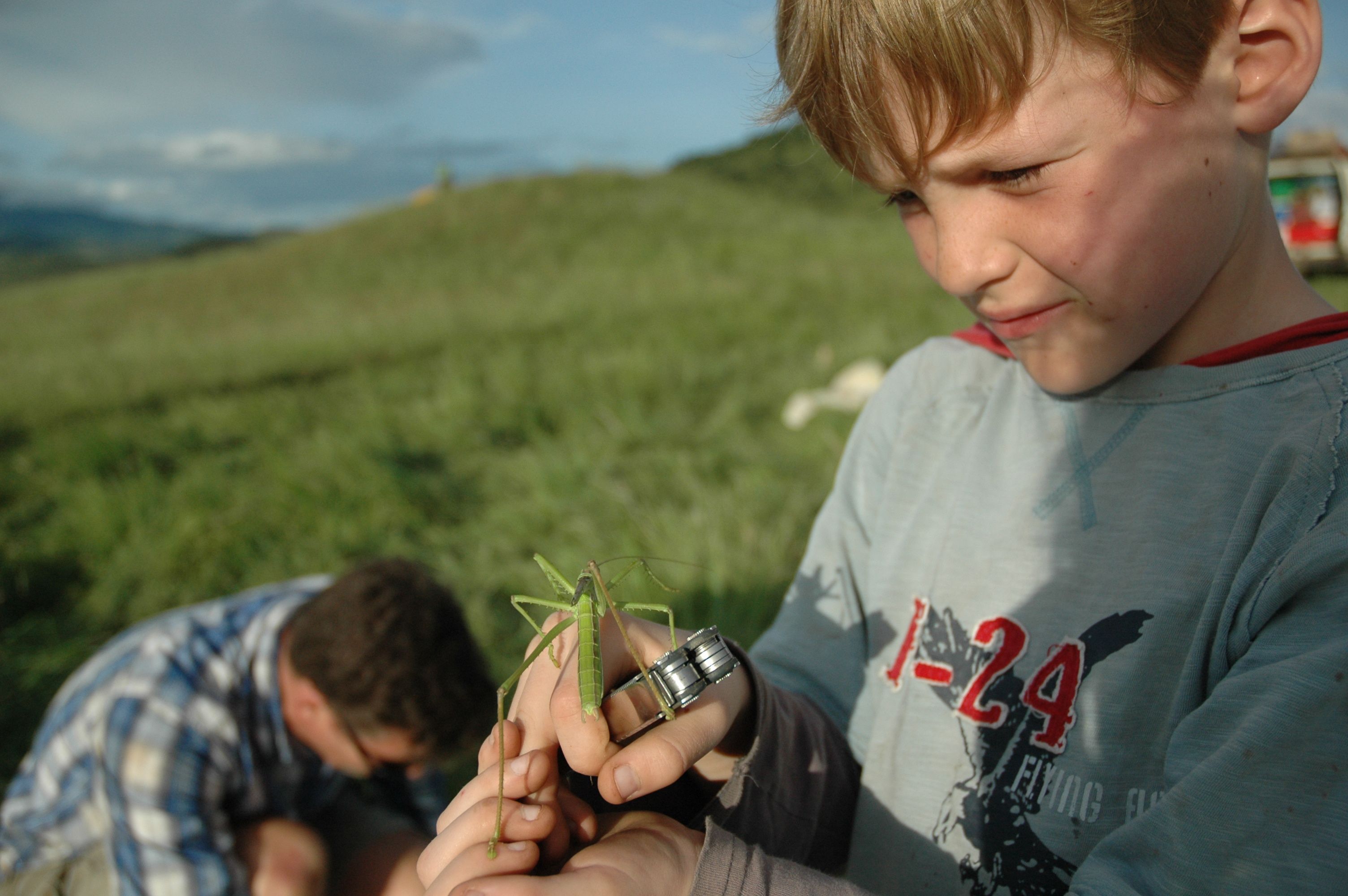 What makes a good family safari holiday?
There's nothing like the thrill of remote locations, wildlife and star-filled nights to allow everyone to unplug and remember what the words "like" and "share" really mean.
Time in the bush with your family will be an unforgettable experience, but we believe there are a few ingredients that, once added, will take your holiday to the next level. A good family safari is in the quality of your guide and the flexibility to make the most of the game viewing. Guaranteeing both these things is key. Our guides have the know-how to make everything run like clockwork and the experience to fix it when it doesn't.  
Talk To Our Experts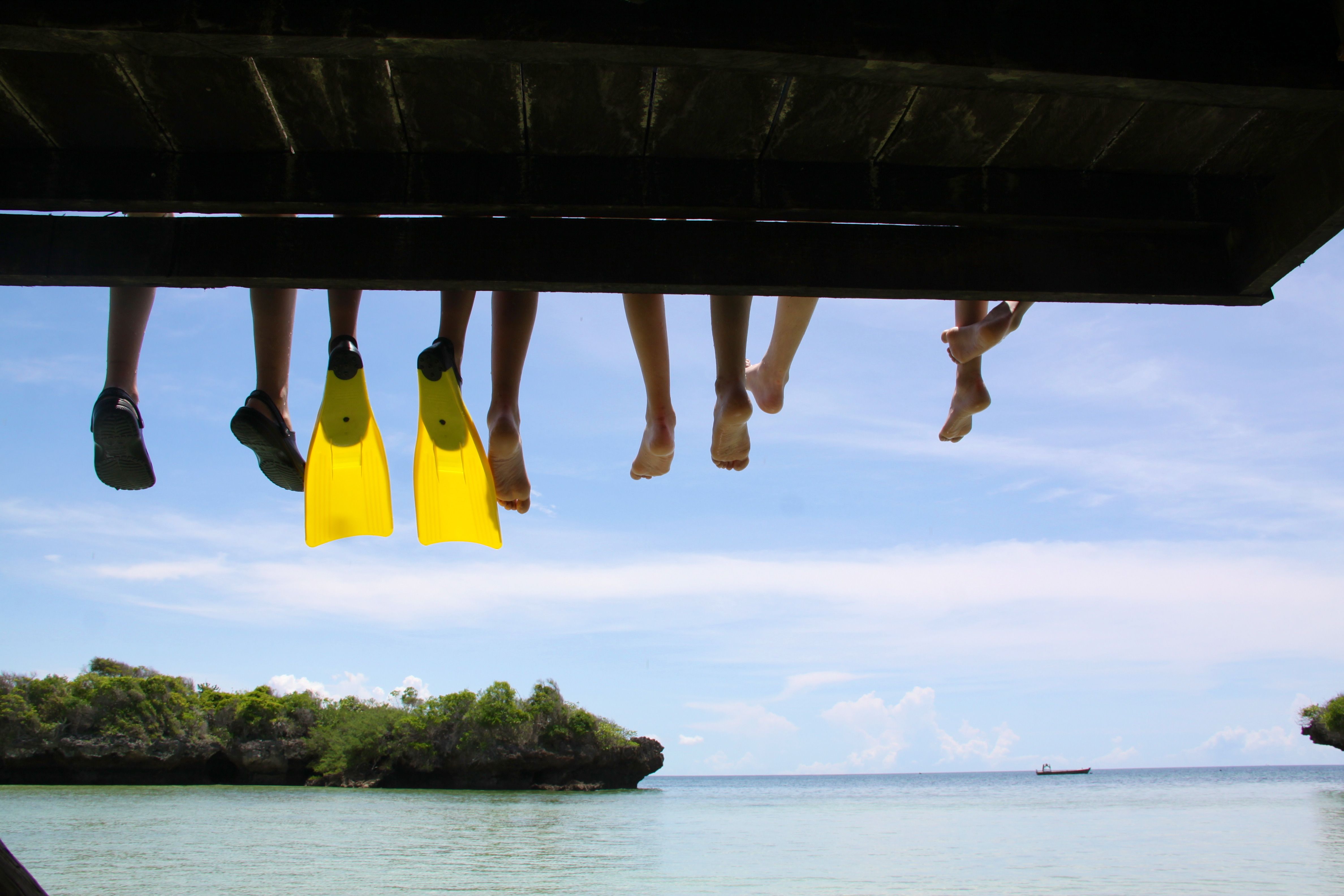 family safari (FAQs)

Need to Know
What is the best safari destination for kids?
Witnessing wildlife first-hand as a child is an experience that cannot be underestimated. Most guides, camps and lodge staff love having kids to visit and go out of their way to make kids and their parents feel welcome. Stretching all the way from South Africa to Kenya there's a network of family-friendly lodgings.
As important as the destination itself is to pace the safari sensibly and choose camps that offer amenities like swimming pools that allow for some playtime, as well as scheduling some hands-on activities such as fishing or visiting a local school which provides insight into how children their own age live in Africa.
Plentiful large animals are more likely to hold children's attention longer than a quest for the esoteric or rare. Kenya, Uganda, Tanzania, Zambia, Botswana and South Africa all offer big game in big numbers that will blow the socks off any small person.
How old does a child need to be to go on safari?
There is no hard and fast rule, but most parents will wait until their children are old enough to remember the experience – circa 5 and up. Jeep and boat safaris can be undertaken at any age – although some places, particularly smaller camps, may have a minimum age restriction or request that you take a private vehicle. We'd actually highly recommend private vehicles regardless, as the greatest luxury on a family safari is to be able to pursue your own interests together and not worry about anyone else.
Teenagers can generally participate in all activities – be it walking safaris, canoeing or trekking gorillas and chimpanzees – while many camps and lodges offer programs for younger children where they can be cared for and taken on their own adventures.
Is a safari holiday safe for children?
Yes. All safari operators take safety incredibly seriously and never more so than when children are involved. Experienced hands and watchful eyes, both day and night, ensure that everyone will be kept out of harm's way.
Safaris have been being undertaken in their current form for over half a century and while there are the occasional sensationalist story, actual incidents on the ground are incredibly rare. Counter-intuitively perhaps, there are fewer safer places on the planet than deep in the African bush. Most visitors are amazed by the scarcity of insects, scorpions or other creepy crawlies associated with the tropics and just how benign the African savannah is.
From Our

Travel Guides

Be inspired by our travel guides that document the best experiences the world has to offer.
Meet Our

Travel Experts

It takes genuine local knowledge to craft trips that go beyond the ordinary. The Natural High team have unrivalled experience and will take your ideas and turn them into your trip of a lifetime.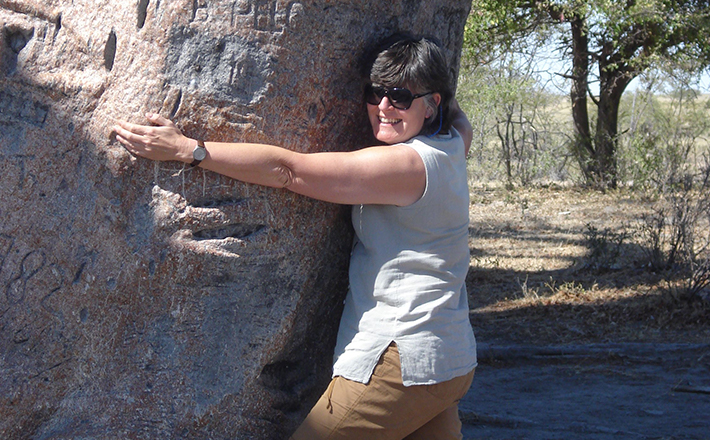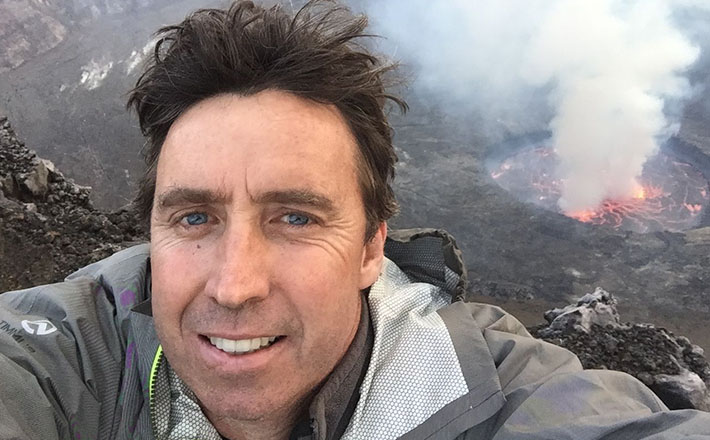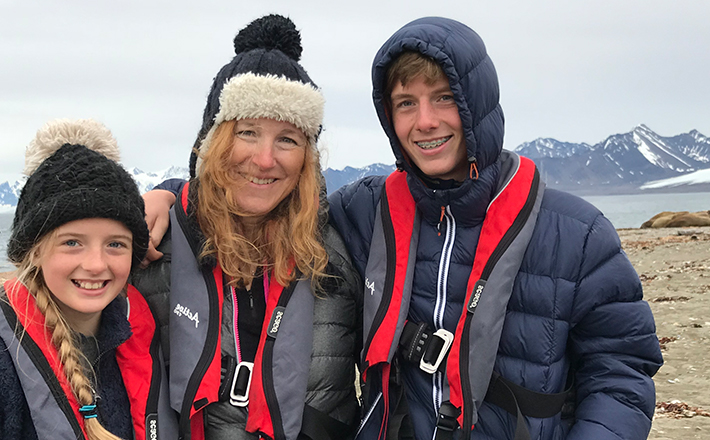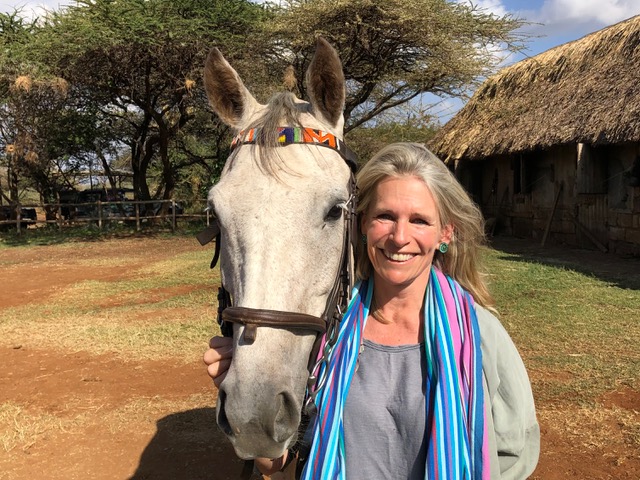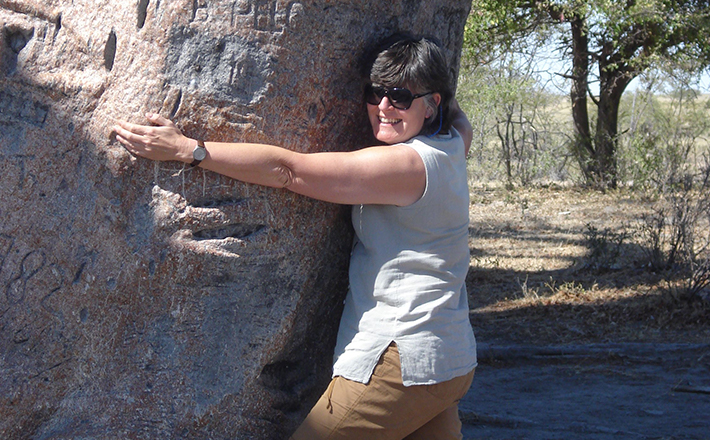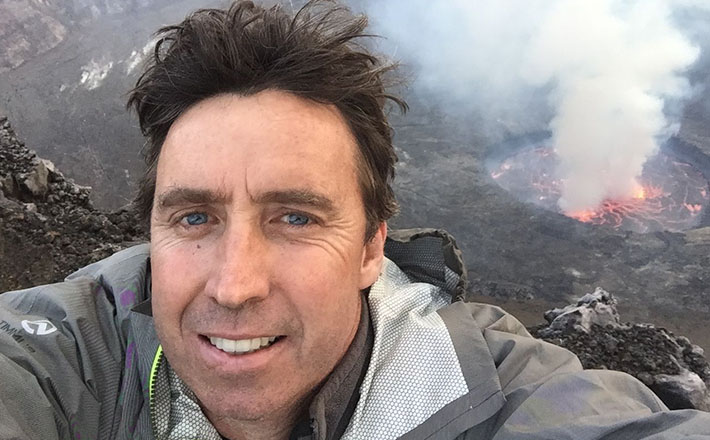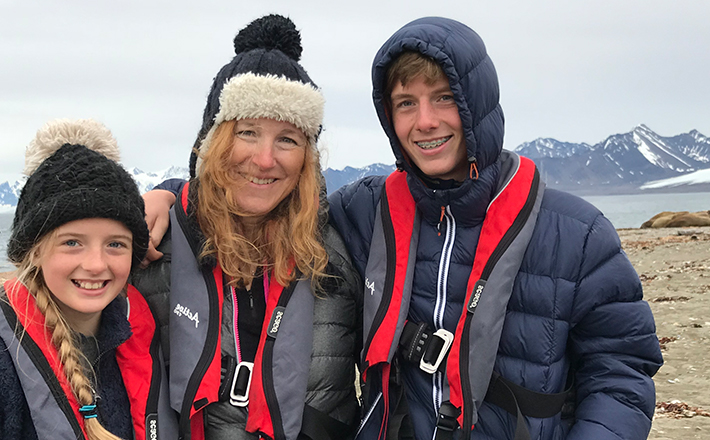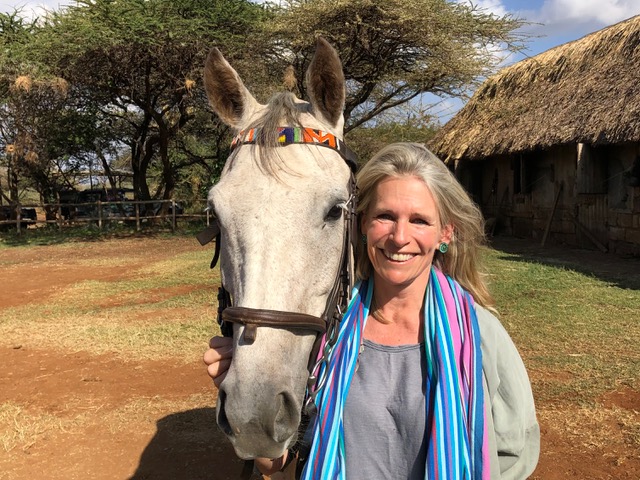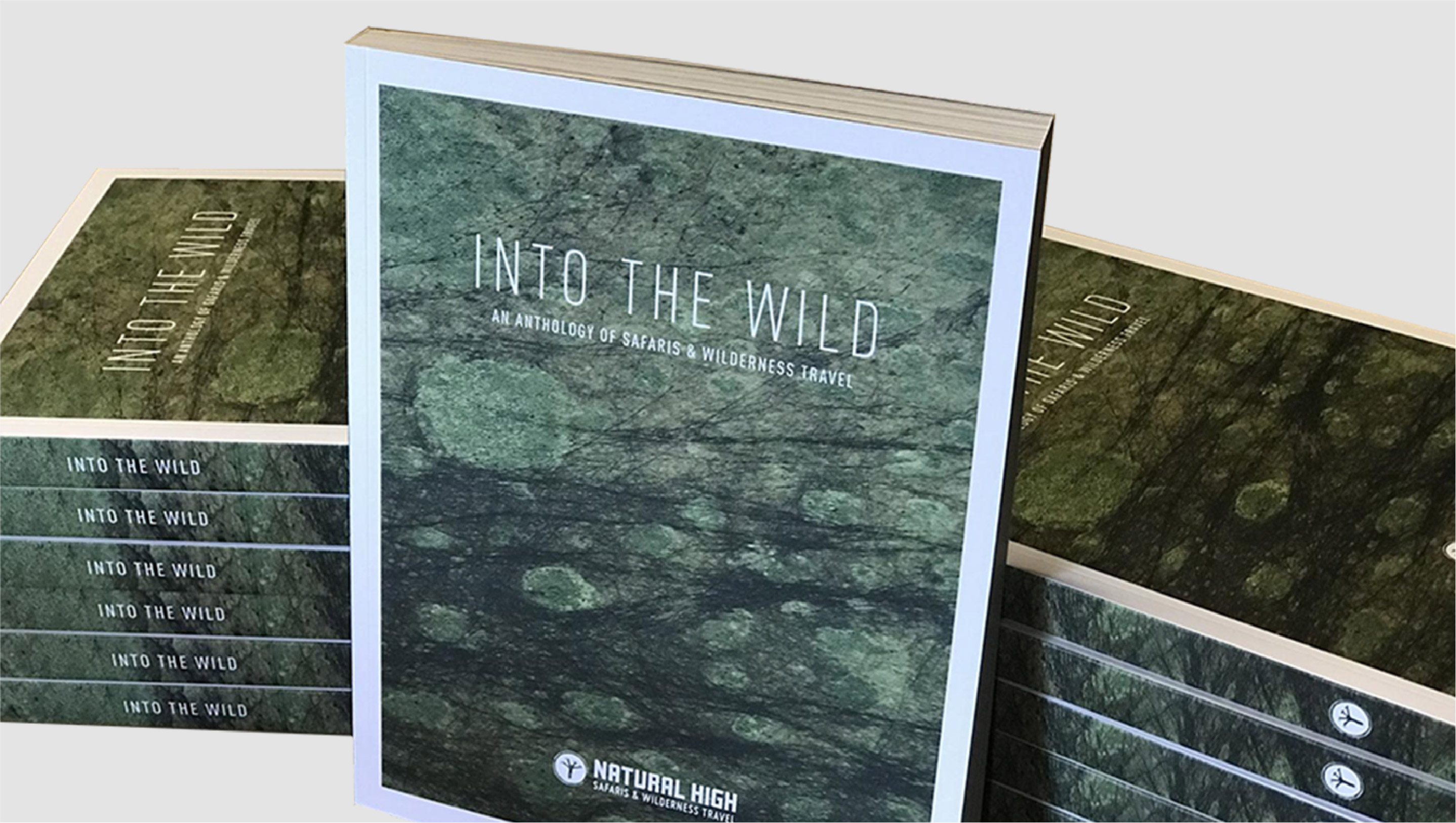 Into The Wild Brochure
Need some more inspiration? Request a copy of Into The Wild, our comprehensive anthology of safaris and wilderness travel.
Enquire Now
Please fill in the form below and one of our specialists will be in touch with you, or alternatively contact us on: