about us
Natural High was born in Africa and raised exploring the world's wild places…
EXPLORE
What we do
A simple tented camp in a hidden corner of Africa, the fresh track of a Bengal tiger in the jungles of Central India, a trek with Berber guides whose family have walked High Atlas paths for generations.
Natural High is defined by wilderness experiences that make the heart sing. We travel extensively, know our destinations intimately and select only those places on which we're prepared to stake our reputation. 
Experience has shown us that luxury is all in the context. We offer you intelligent simplicity rather than the distraction of misplaced glitz.
Each of us at Natural High has unrivalled experience of living, working or planning trips to the far-flung places we visit. We've worked with many of our guides and partners since we (and they) started out 30 years ago and we bring this collective knowledge to bear when it comes to planning your safari.
Meet Our Travel Experts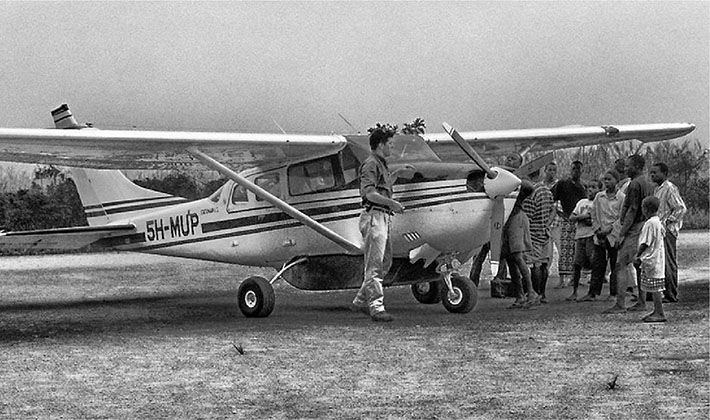 Where we go
We began in Africa and it remains our heartland.
But today – drawn by an insatiable obsession with the world's wild places – we hand-pick stellar wilderness experiences round the world, from the steppes of Asia to the jungles of South America and the intense polar landscapes of the High Arctic.
We place simple quality at the heart of everything we do, the very best guides remarkable wilderness locations and extraordinary encounters with wildlife. 
When you combine these elements with the light-touch approach that is our hallmark we think you'll understand what we mean by Natural High.
Talk To Our Experts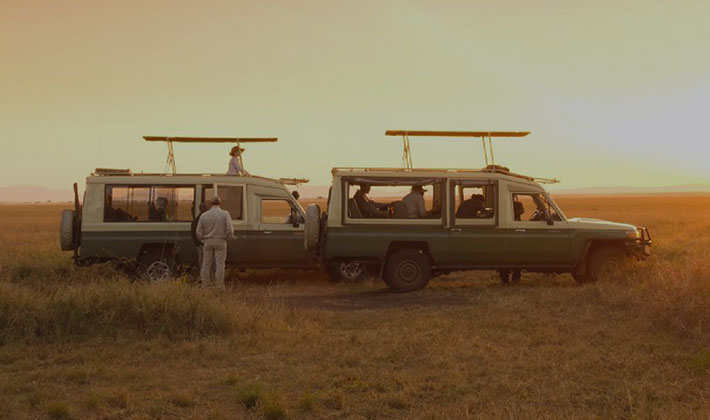 A place of travel inspiration
We have recently transformed our office with the exciting addition of The Travel Book Company, a specialist travel book shop.
We have created a place of inspiration that takes a lifetime of travel, distilled into a place to lose yourself in travel of all kinds, from reading about travel to planning your next escape. 
The absolute best way to discuss travel is face to face. So why not pop over and see us – enjoy our beautiful bookshop, stay for a cup of coffee and pour over the maps in our beautiful green-oak office in the heart of the Dorset countryside. Our team will be delighted to talk about travel anytime.
Visit The Online Bookshop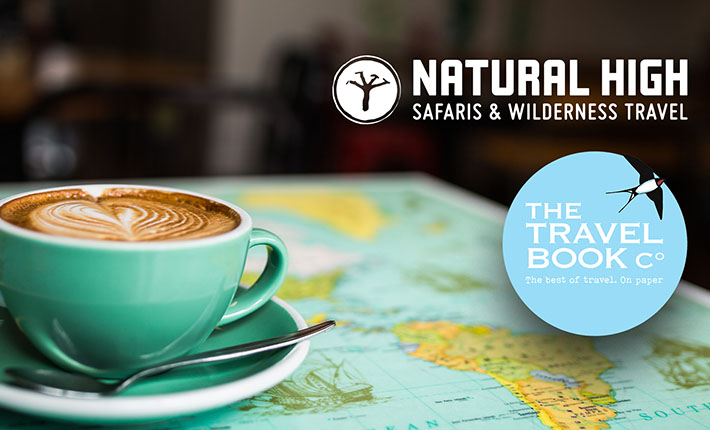 why travel with

Natural High
We have a lifetime of experience
We've been organizing proper travel for more than 20 years so with us you get genuine experience and understanding
Only pay when you're happy
We assemble every last detail of your itinerary making sure it runs like clockwork and until you're happy we won't ask for a dime.
100% tailor-made
In a world of confusing choices we'll work to get the best value for your money. It's why our clients keep coming back for more.
Your money's safe
We're ATOL bonded. Once you've booked, the price won't change, even if the exchange rate does.
We've got your back
We take full responsibility for every aspect of your itinerary from the minute you book to your return.
"Natural High shines rays of adventurous light into some of the least explored, most exciting corners of the wider world."
"The less-is-more formula natural high advocates makes complete sense. luxury lies in exposing the sensory, instinctive self to the scents and sounds of the wild."
"We walked through dusty ochre foothills, following a thin stream lined with wild pink oleanders and fragrant thyme."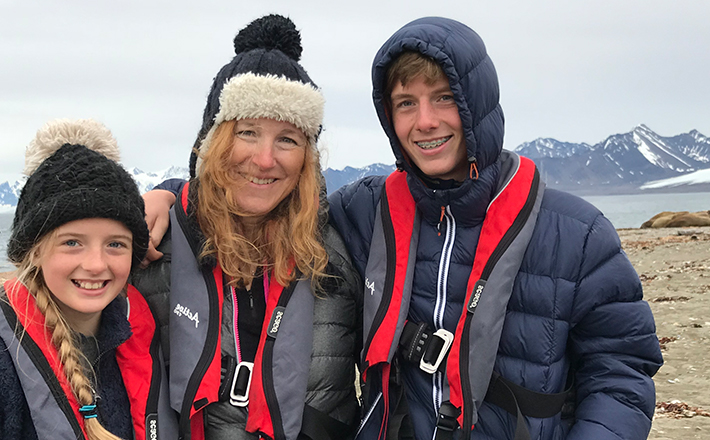 Vanessa Janion
Africa and South America specialist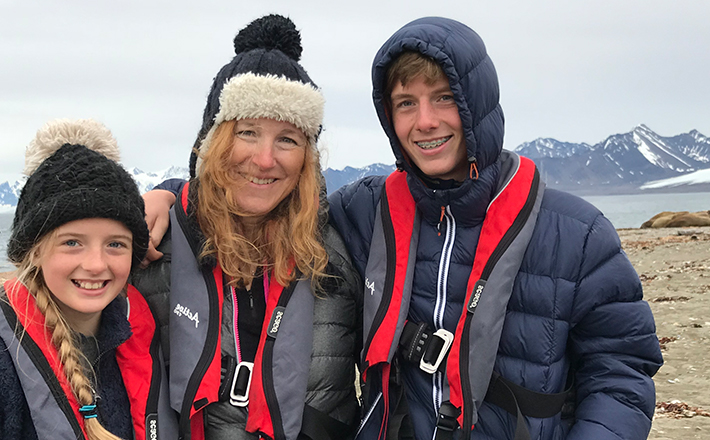 Vanessa Janion
Africa and South America specialist
A strong artistic flair is probably the reason Vanessa has such an affinity for Morocco.
Her sense of style is evident in the artefacts she emerges with from her forays into the souks of Marrakech or the Poterie De Fes where mosaic craftsmen still create zellij mosaics in a centuries-old tradition. In the past 20 years she's lived in Egypt, India and Kenya (where she once narrowly avoided landing her entire family in prison for overtaking the presidential motorcade). She has explored from the streets of Asmara, locked in a time warp from 1930s Italy, to the remote wilderness of Svalbard in the High Arctic.
Vanessa's extensive travel experience and expertise spans from Latin America to Africa and she frequently travels with her own family. She enjoys nothing more than the chance to experience wilderness and nature through the eyes of her children.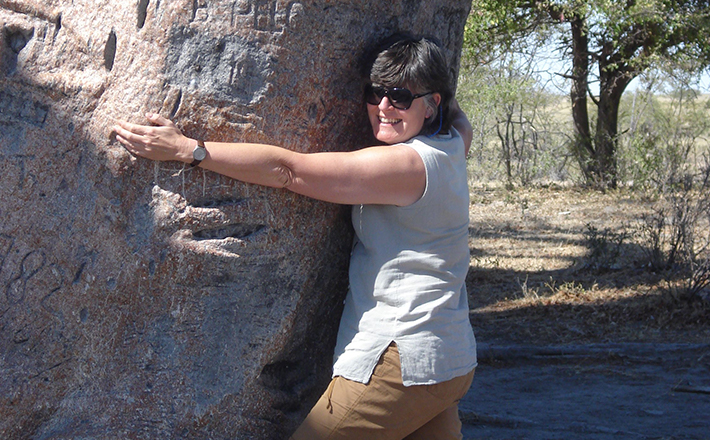 Catherine Ronan
Africa Specialist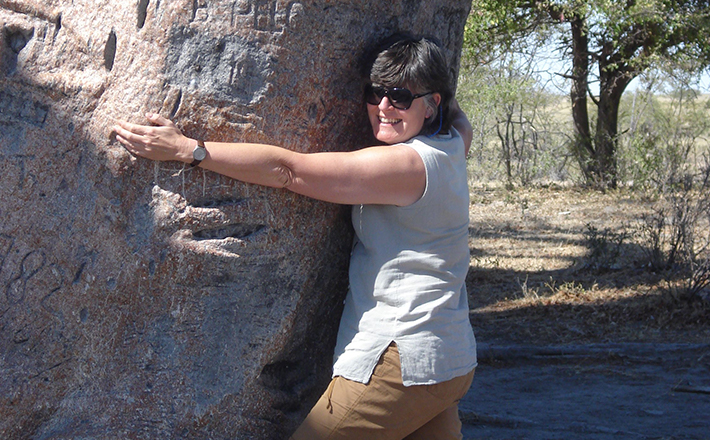 Catherine Ronan
Africa Specialist
Rumour has it that Catherine used to be a spy. We find that slightly hard to believe as she likes nothing more than to divulge her travel secrets and infect other people with her enthusiasm.
Catherine is one of the most widely travelled people you're likely to meet and has an enduring love for Africa where she knows – and is known by – everyone. She has a particular affinity for the people and landscapes of the harsh desert regions, from the Samburu in Northern Kenya to the Bushmen of Botswana's Makgadikgadi Pans.
Most recently, Catherine has relished the time she spent with the tribes of Ethiopia's Omo Valley where she ventured way off the beaten track with a mobile camp. For Catherine travel is a heady mix of excitement and adventure. She brings with her an ebullient sense of fun mixed with a meticulous eye for detail.
Catherine's Favourite Experiences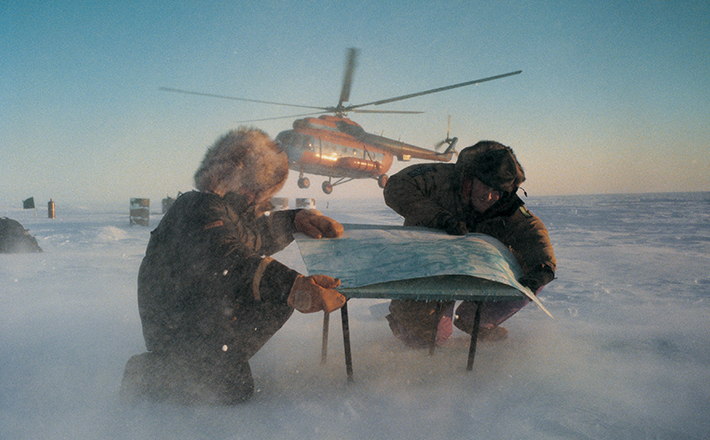 Olly Williams
Arctic expedition outfitter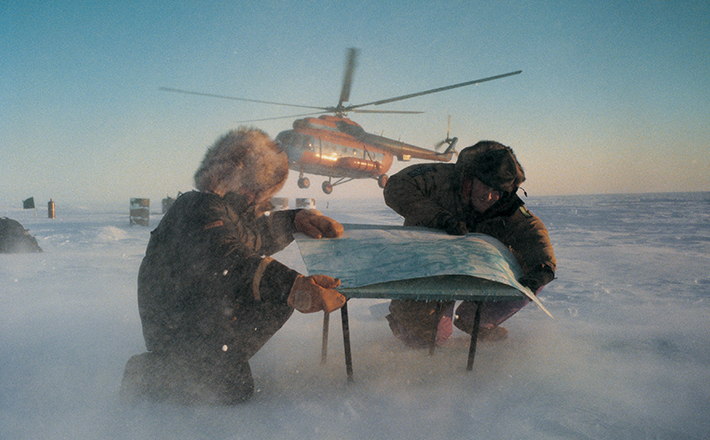 Olly Williams
Arctic expedition outfitter
Arctic expert and yin to Natural High's African yang
For the past 30 years Olly has worked in remote Arctic, desert, ocean and jungle habitats, tracking and painting endangered predators and their prey as part of the collaborative art duo known as Olly & Suzi. Their works of art are held in both museum and private collections worldwide including the Damien Hirst collection, the UBS collection and the Natural History Museum in London.
Olly's years of field experience have equipped him with the skills to offer a diverse array of unique Arctic and wilderness experiences. He is passionately involved with helping to implement and fund pioneering conservation initiatives in these habitats. The expertise of Olly's local guide network is peerless and his longstanding trusted relationships provide incredible locally verified "ground-truth". Olly joined the Natural High team in 2018. He lives with his family in West Sussex and his own arctic cabin, named 'Bear's Nest' built in a sacred mystical area called Outavaara, Sami for 'a place where anything can happen'.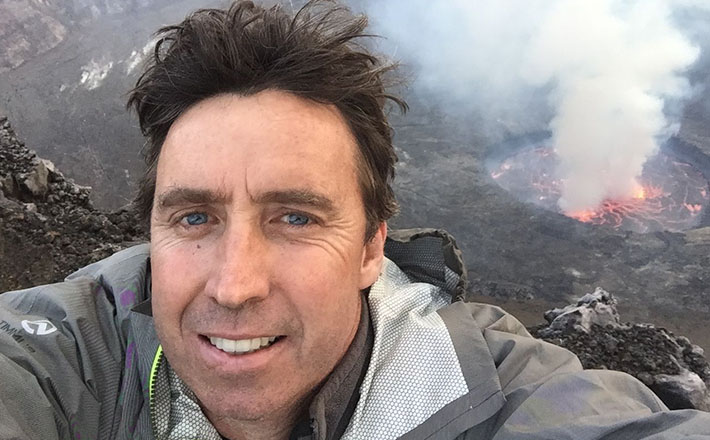 Rod Tether
Africa Specialist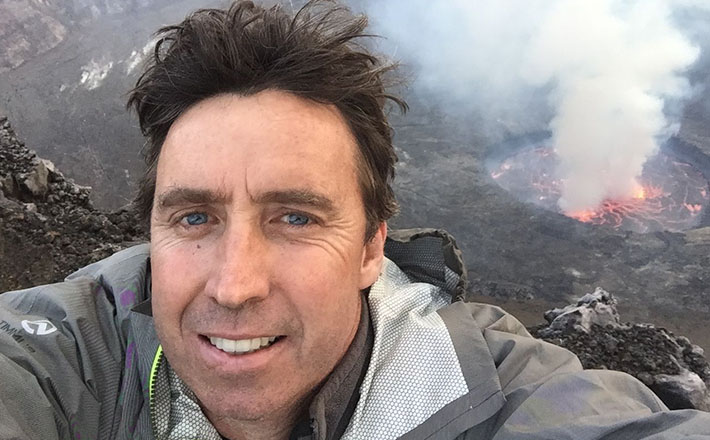 Rod Tether
Africa Specialist
Expert guide, born and raised in wild Africa.
Born in Uganda and guiding since the age of 17, Rod is one of Africa's leading safari guides. His spiritual home remains Zambia's North Luangwa where he and his wife Guz created and ran the fabulous Kutandala Camp for more than a decade before their children necessitated a move to "civilisation". Here the emphasis was firmly on walking and slow immersion in the wild; a philosophy that remains central to Rod's approach today.
Since Luangwa, he's been leading safaris to far-flung wild parts of Africa, always seeking out new adventures and destinations to guide in. In recent years Rod has been exploring from Congo Brazzaville and the DRC to Chad where he's one of a small number of accredited guides allowed to bring clients into Zakouma National Park. Rod's a passionate all-round naturalist and now uses his unsurpassed knowledge and huge network of contacts to create the perfect safari.
Rod's Favourite Experiences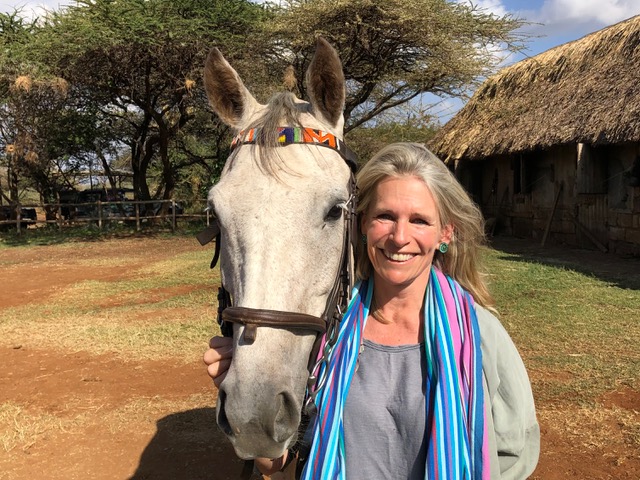 Jemma Loveridge
Riding Safari Specialist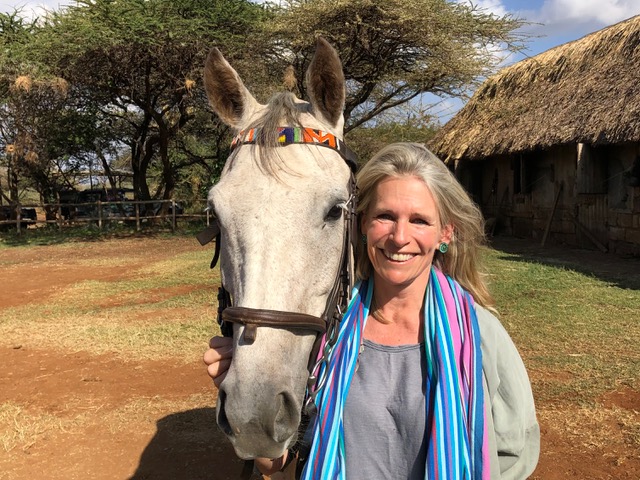 Jemma Loveridge
Riding Safari Specialist
Having ridden all her life in a variety of countries, Jemma is always seeking the ultimate horseback adventure.
Riding in Africa in the mesmerising landscapes of the Masai Mara with the Big Five or witnessing the wildebeest migration in the Serengeti Plains or journeying through the Namib desert are exceptionally incredible safaris.
Jemma frequently travels with her husband and three children. They all ride and have experienced some magical moments as a family on horseback. It is a truly unique experience. Jemma hopes that her next riding safari adventure will be with her family in Botswana experiencing Okavango's wildlife and beauty.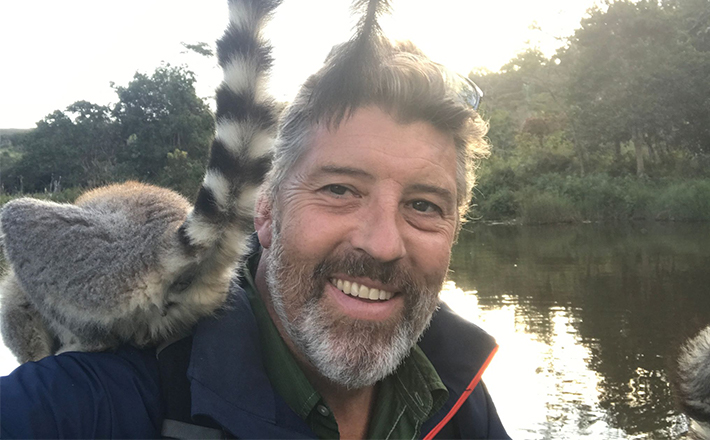 Alex Edwards
Founder of Natural High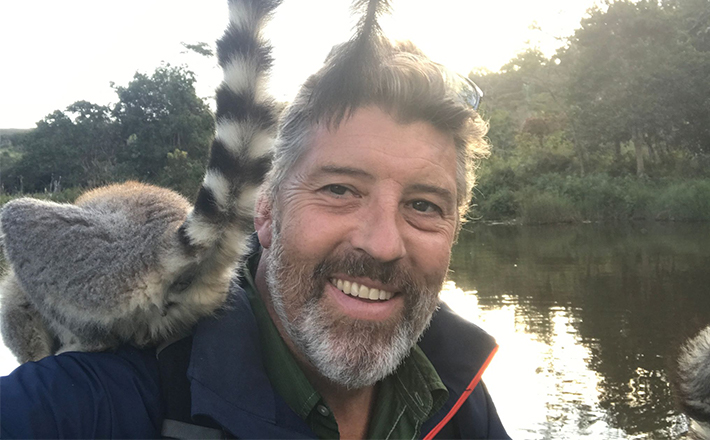 Alex Edwards
Founder of Natural High
St Paul had his epiphany on the road to Damascus. Mine was on the road to Ruaha in the middle of an African night in '93.
Distant electrical storms creased the ink-black sky, animals flickered in the headlights then disappeared like phantoms in the dark. And the air was suffused with the rich caramel of impending rain. This journey lives on in my memory as the beginning of an adventure that ultimately became Natural High and continues to this day.
The next ten years were an extraordinarily privileged time. My wife Harriet and I lived and worked in some of Africa's most spectacular parks. At a time when visitors were few and far between we had small, indescribably beautiful pockets of wild Africa almost to ourselves. Elephants visited our home daily, while lion, leopard and wild dog were regulars in camp.
In the wildly exciting west of Tanzania I discovered pilot-heaven, flying charters in a small single-engine bush plane. Low level flights over the turquoise waters of Lake Tanganyika culminated in dusk landings on grass airstrips. At the end of the day, base was a camp tucked under shady tamarind trees in the wilds of Katavi.
During this time we saw the dedication it takes from all involved to operate in remote areas of wilderness and that lesson has stayed with us to this day. It's why we place such value on real bush know-how and simple but brilliant camps. The places you'll stay are more than just hotels and the people who run them work against massive odds to make them uniquely memorable. These are the people we work with at Natural High. People whose love and knowledge make your stay much more than just a holiday, and quite possibly the setting for your very own epiphany.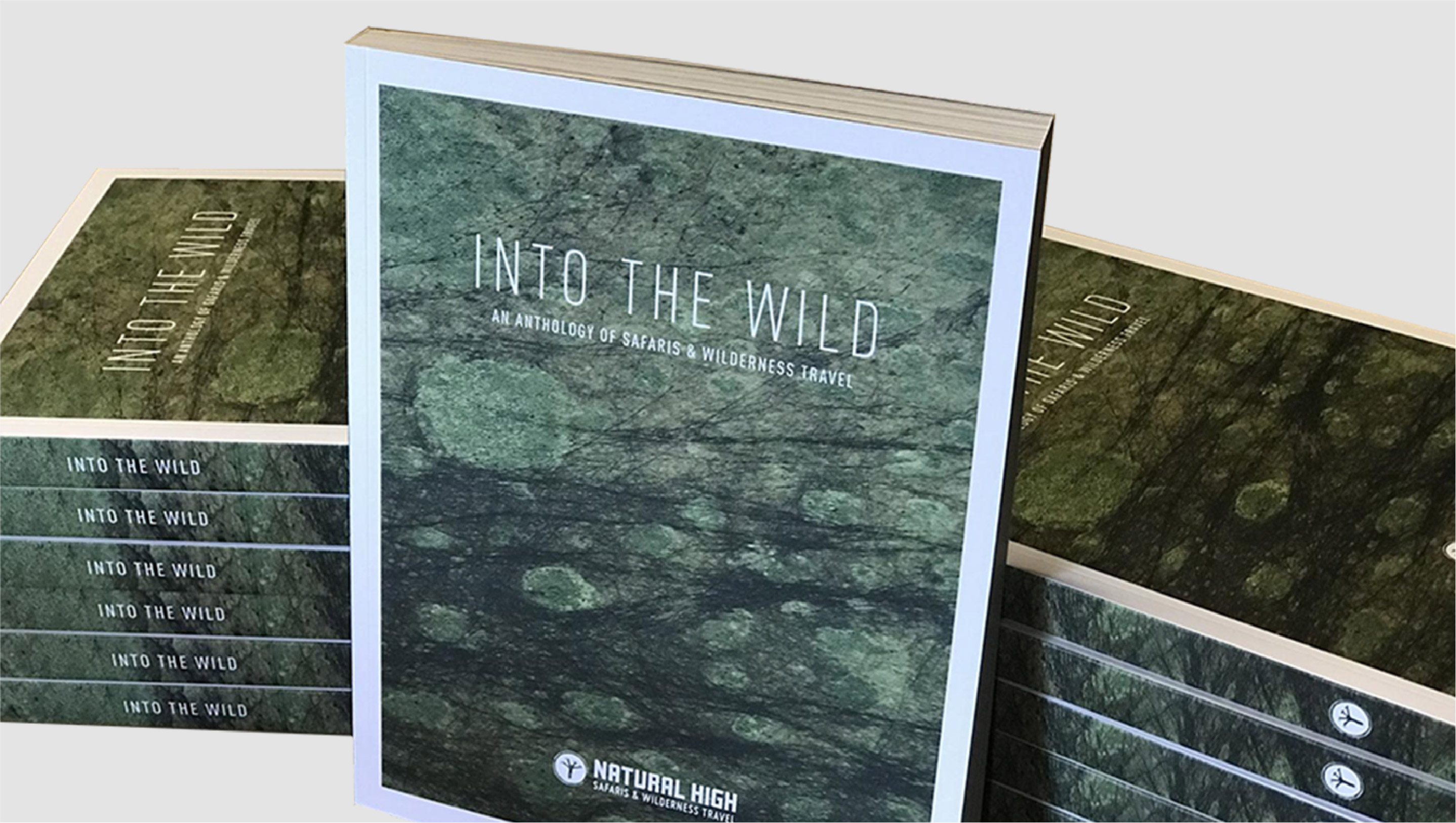 Into The Wild Brochure
Need some more inspiration? Request a copy of Into The Wild, our comprehensive anthology of safaris and wilderness travel.
Enquire Now
Please fill in the form below and one of our specialists will be in touch with you, or alternatively contact us on: