Canada & Alaska
Holidays
Specialist-led bear safaris in pristine wilderness, from grizzlies in British Columbia to brown bears in Katmai.
EXPLORE

About Canada & Alaska
If you're looking for the opportunity to see bears up close in their natural habitat then look no further. Drawing on our experience travelling with leading experts in these areas, we create tailor-made adventures in Canada and Alaska that get you off the beaten track aboard your own private expedition flat-bottomed boat.
Natural High's Olly Williams has spent over 30 years exploring wilderness from Alaska to British Columbia seeking out the very best specialists for each of the bear species. All of our experiences in this part of the world are defined with an explicit focus on seeing – and gaining an understanding of – bears in their natural habitat.
The sheer scale of the large bears is bewildering. From tracking grizzly bears in the hemlock forests and alpine wilds of British Columbia, whilst staying in a traditional alpine ranch, to travelling by private expedition vessel to find brown bears in the remote rivers of Katmai National Park as the enormous apex predators gorge on the annual salmon run.
It is here, deep in the Katmai eco-system – either wading clear streams or hiking across the black sand beaches of Hallo Bay and the vast sedge grass flats – that you'll view the massive Alaskan brown bears. The largest and most magnificent land carnivore on the planet, it's an experience you will never forget.
+ Read More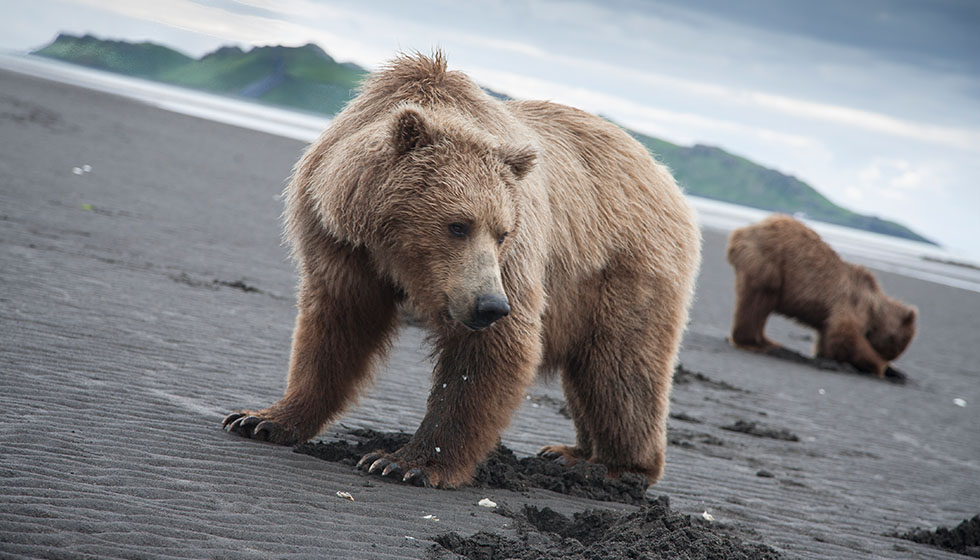 perfect for
Off the beaten track
Wildlife
Bears
Treks & Expeditions
Highlights
Specialist-led bear safaris
Track grizzly bears in hemlock forests
See brown bears glut on the salmon run
Walking and hiking in alpine forests
A Better Way To Book
ATOL Protected

24/7 Guidance & Support

20+ Years of Experience

We take care of the leg work

We find you the best deal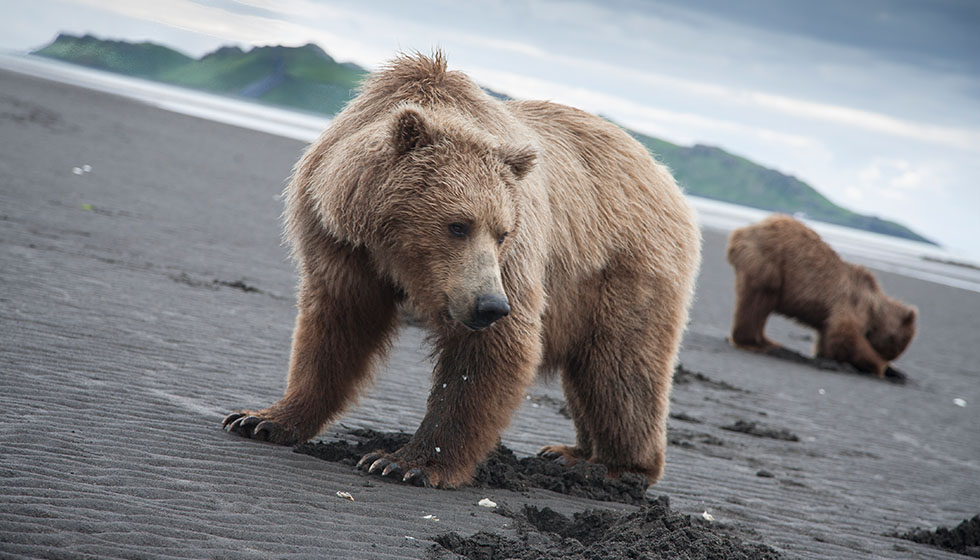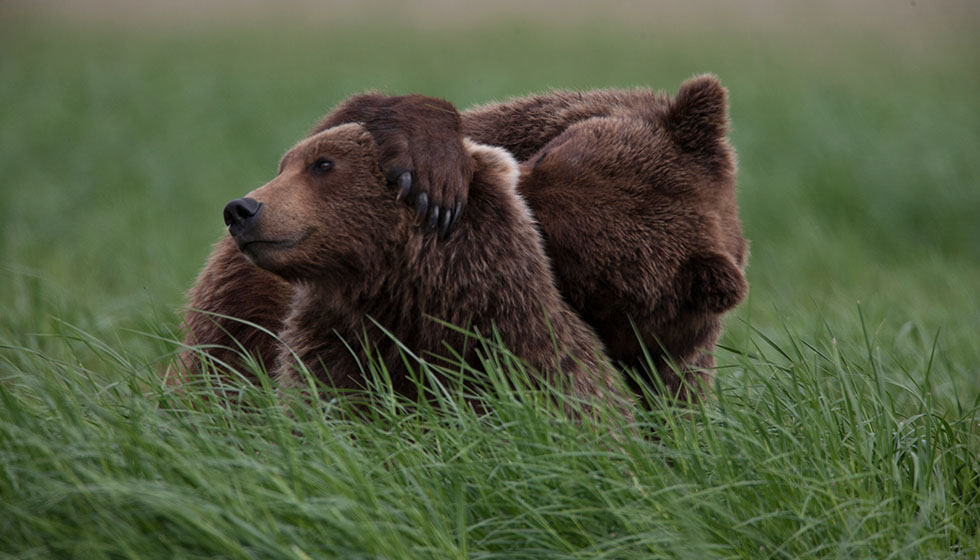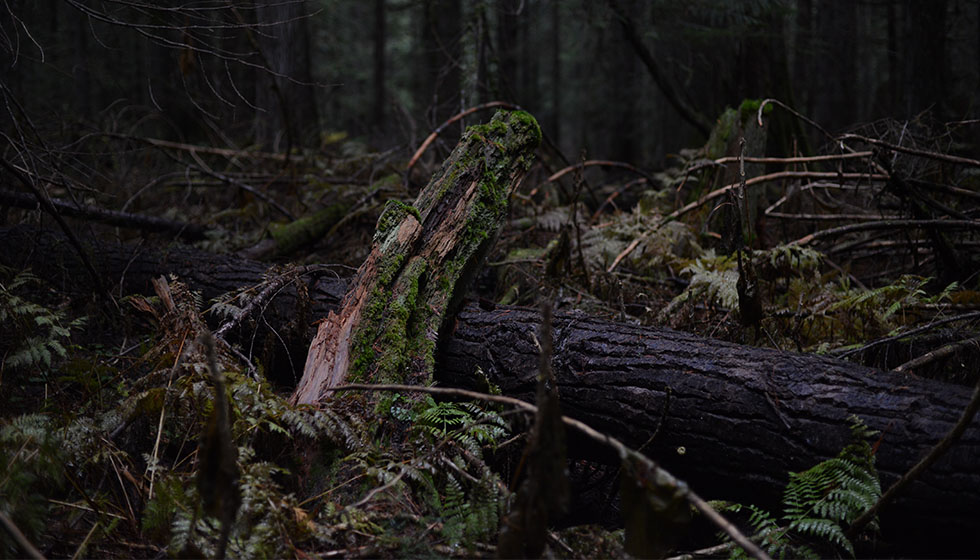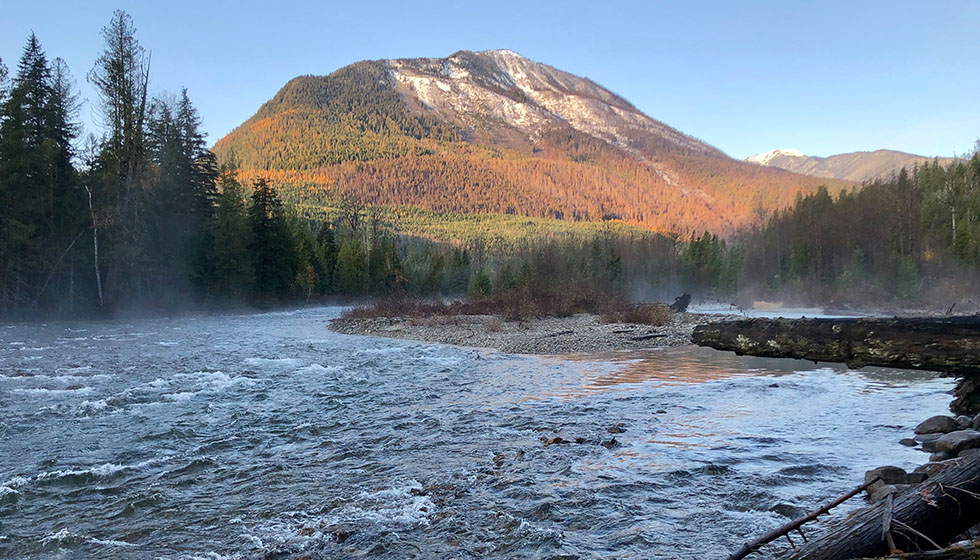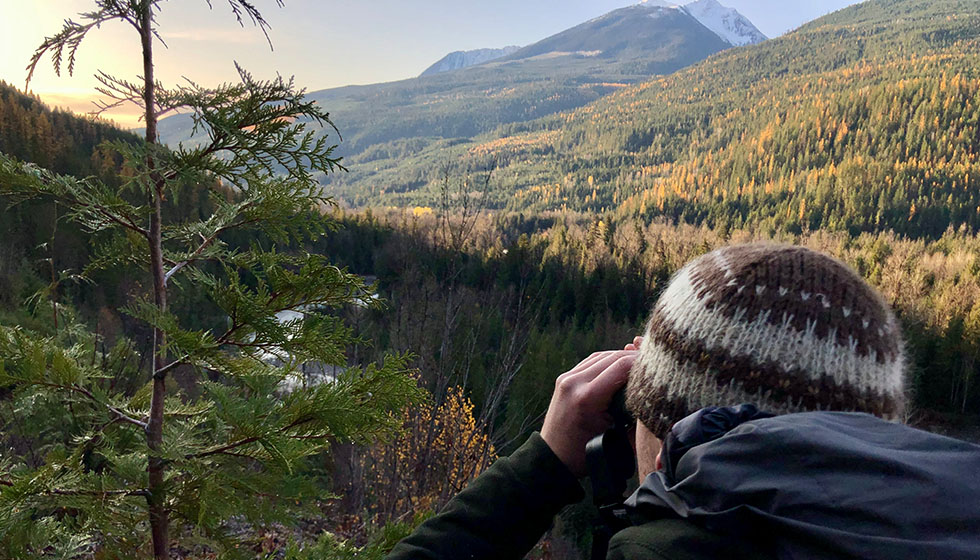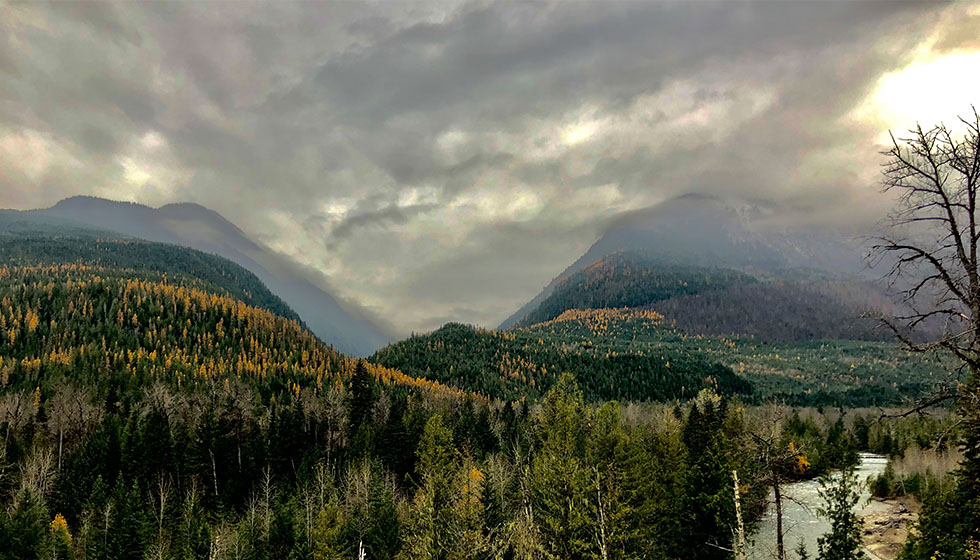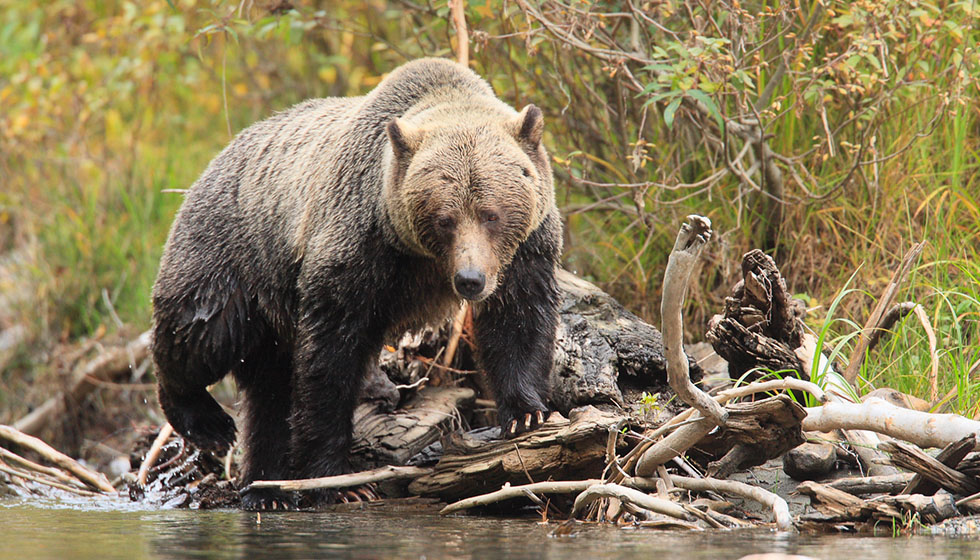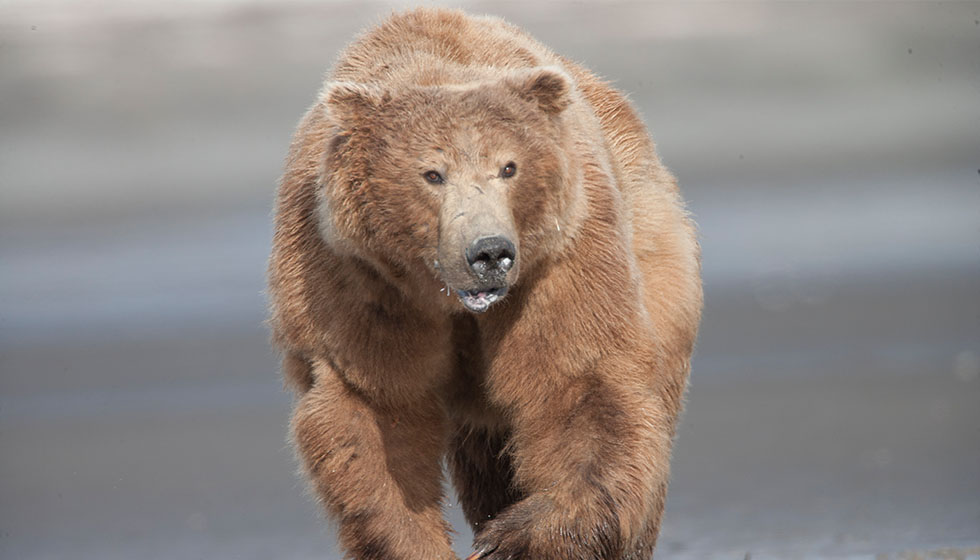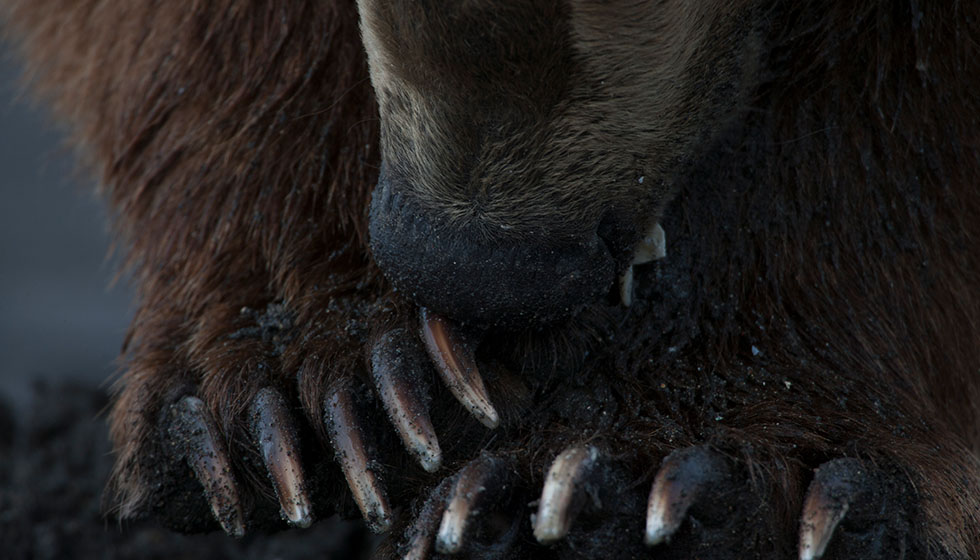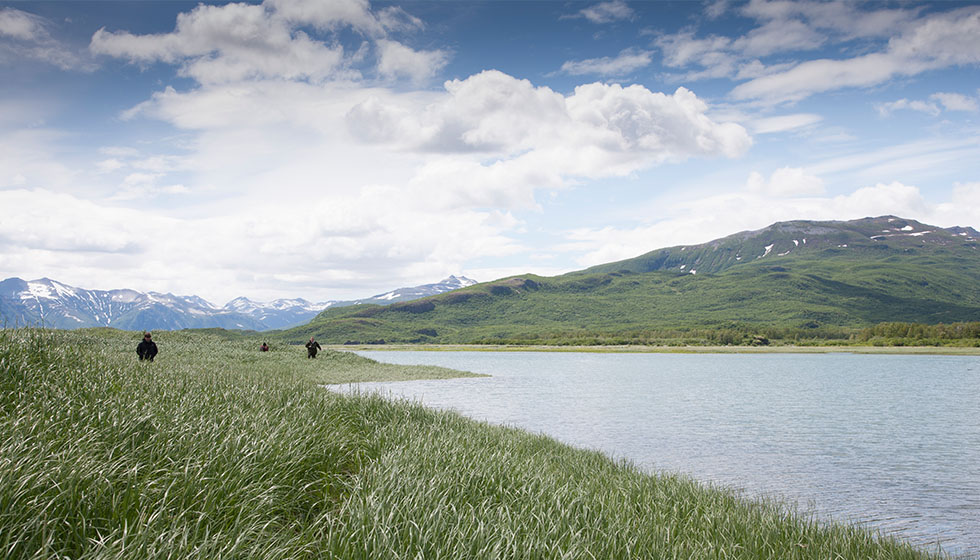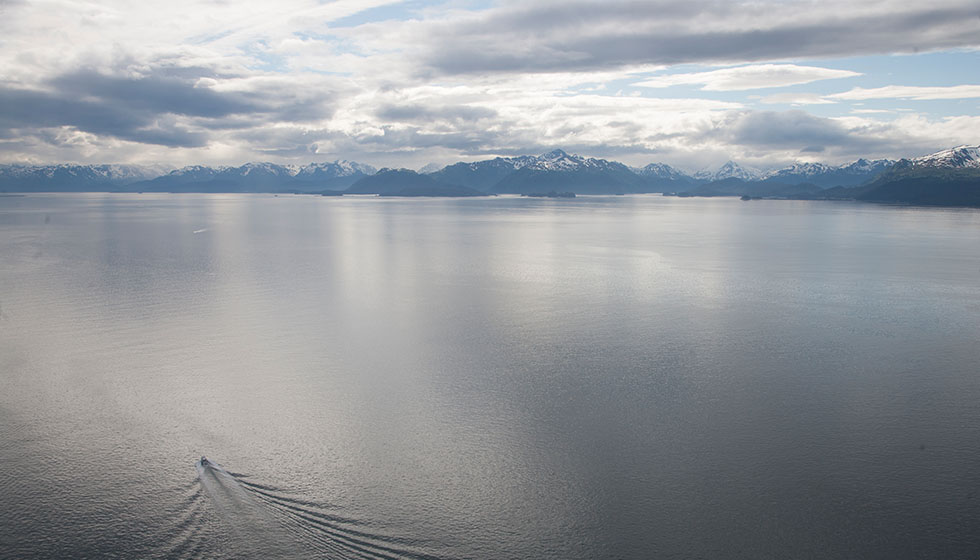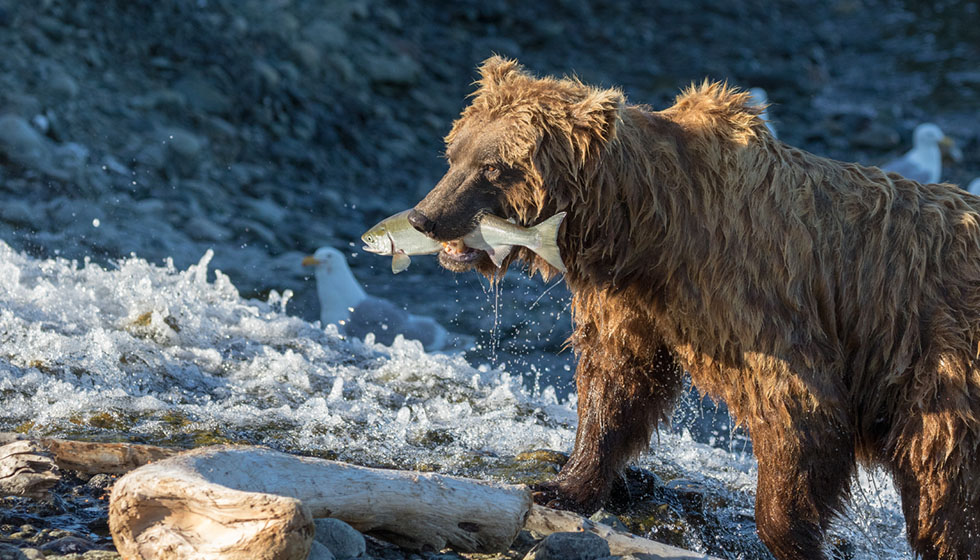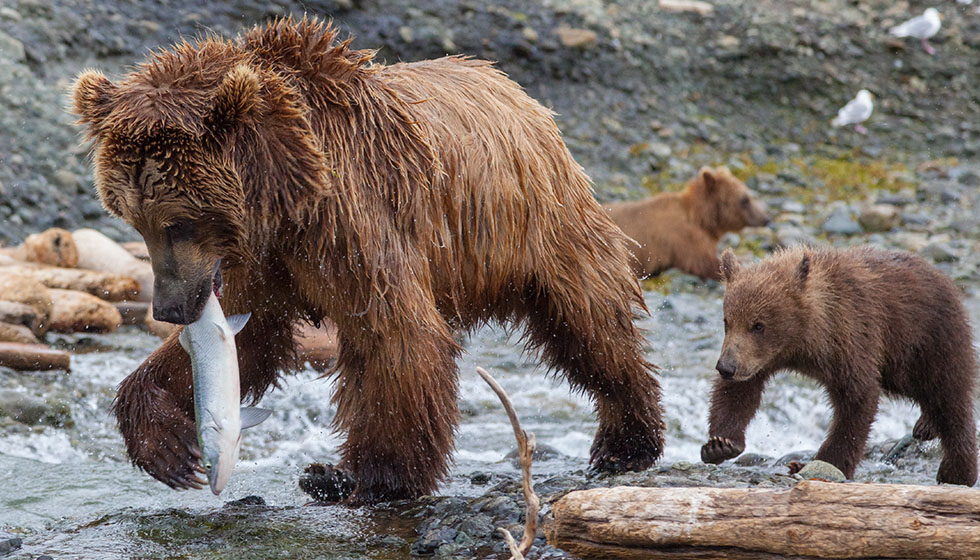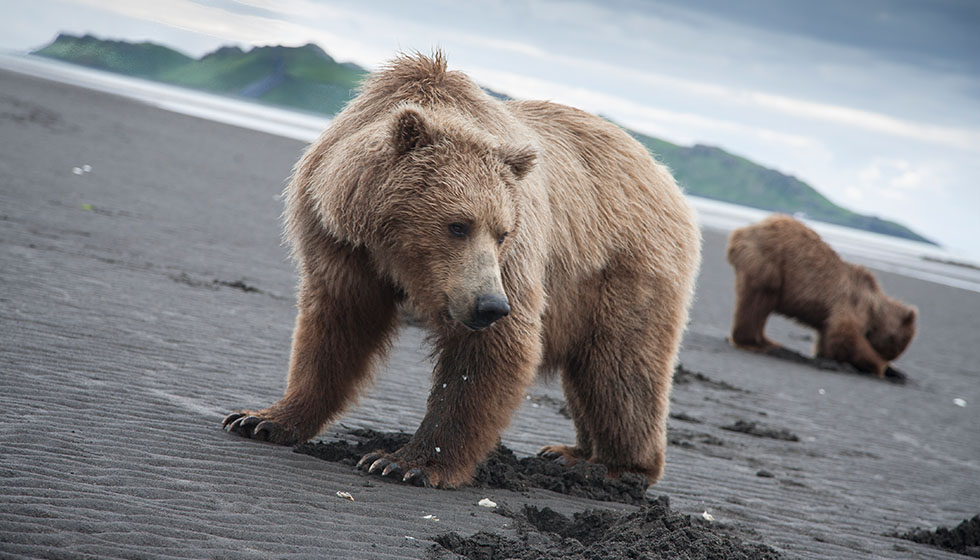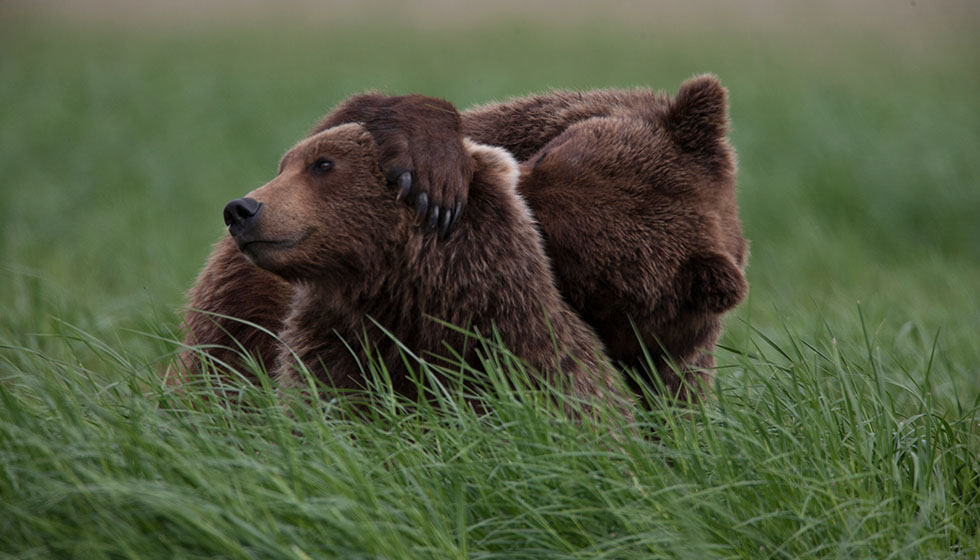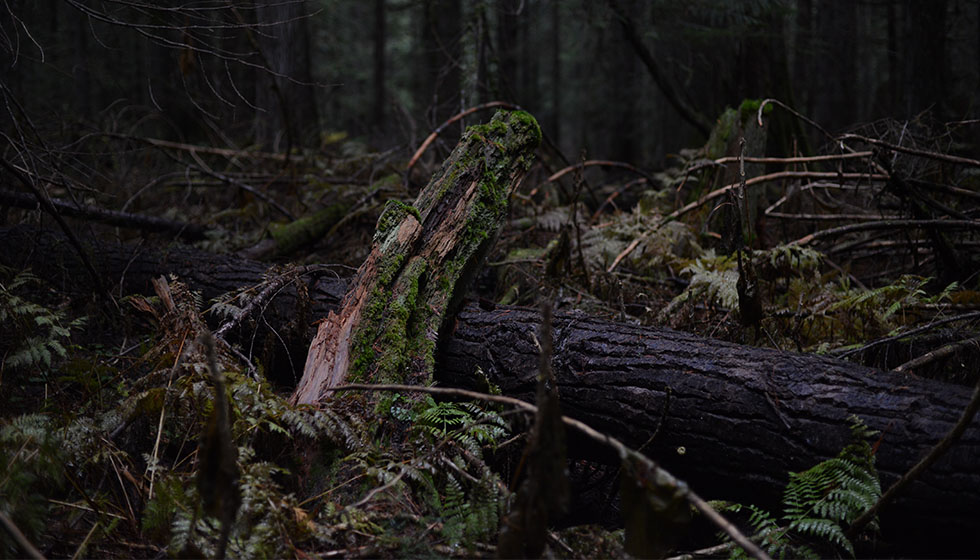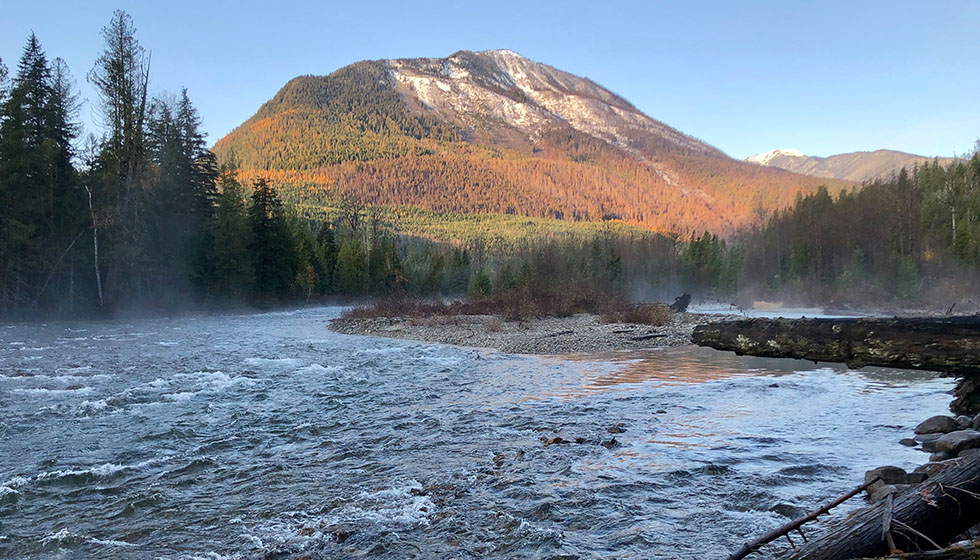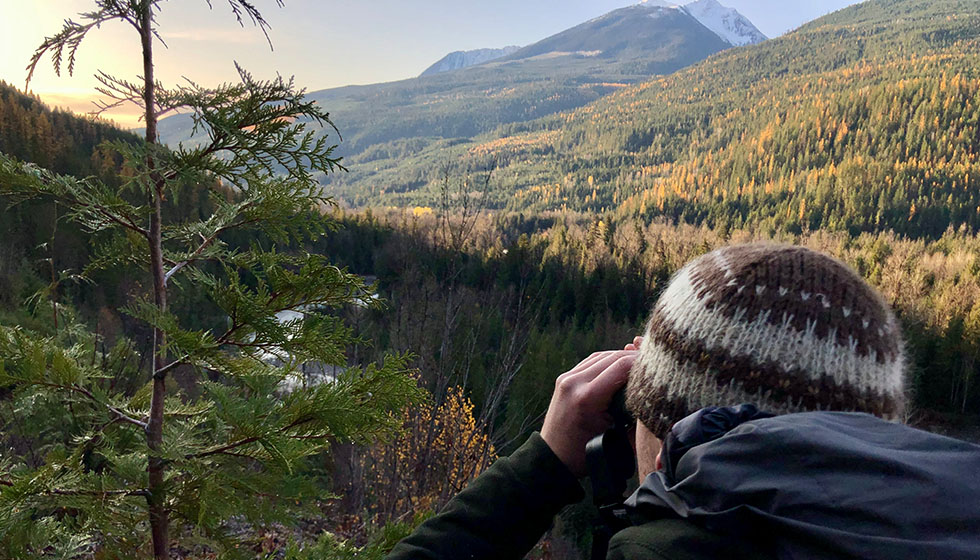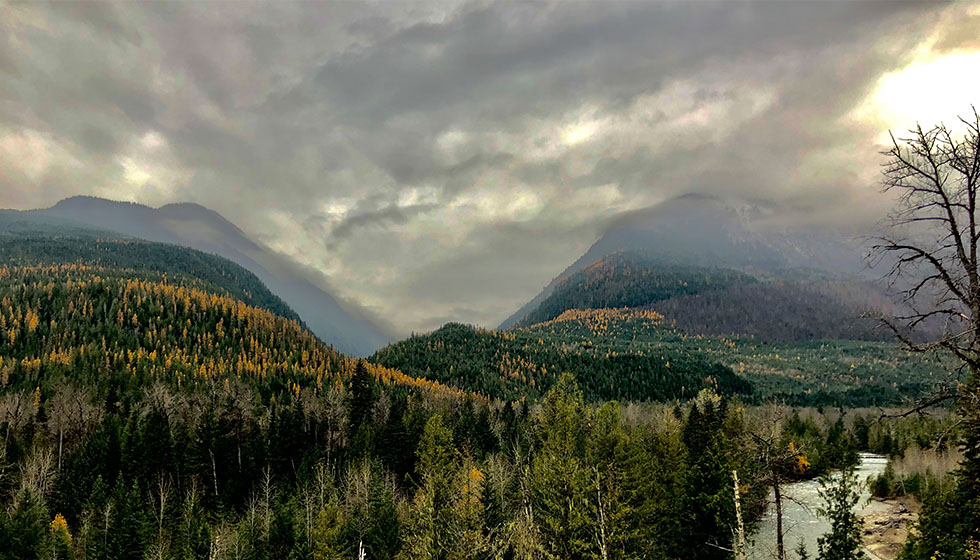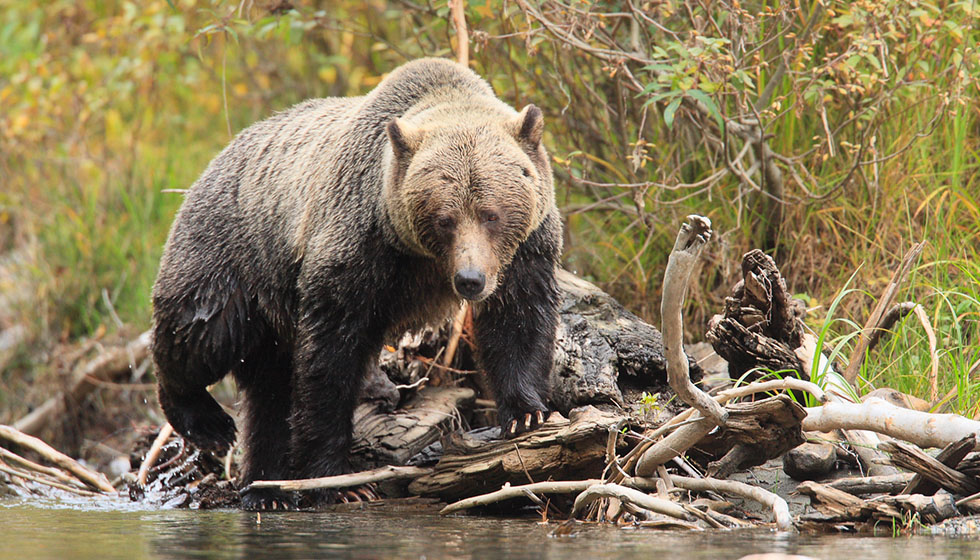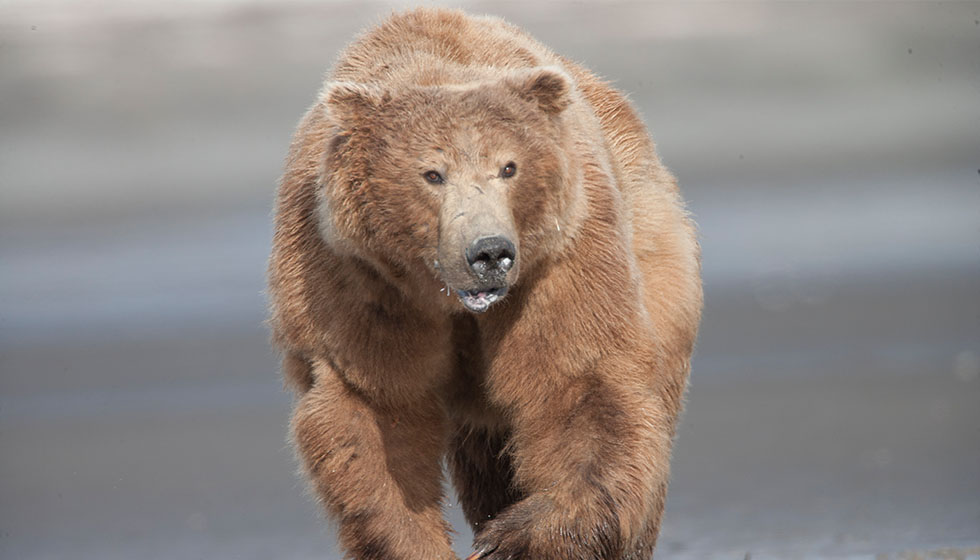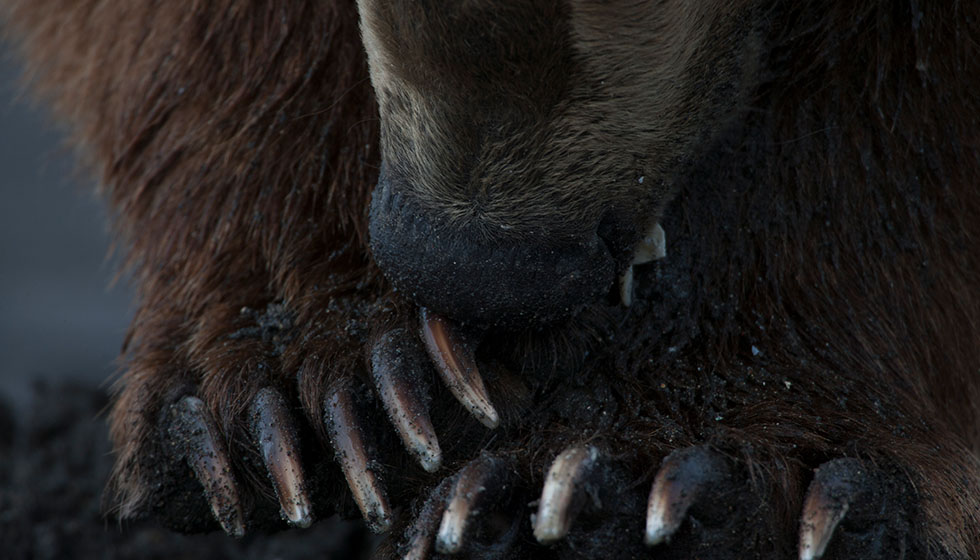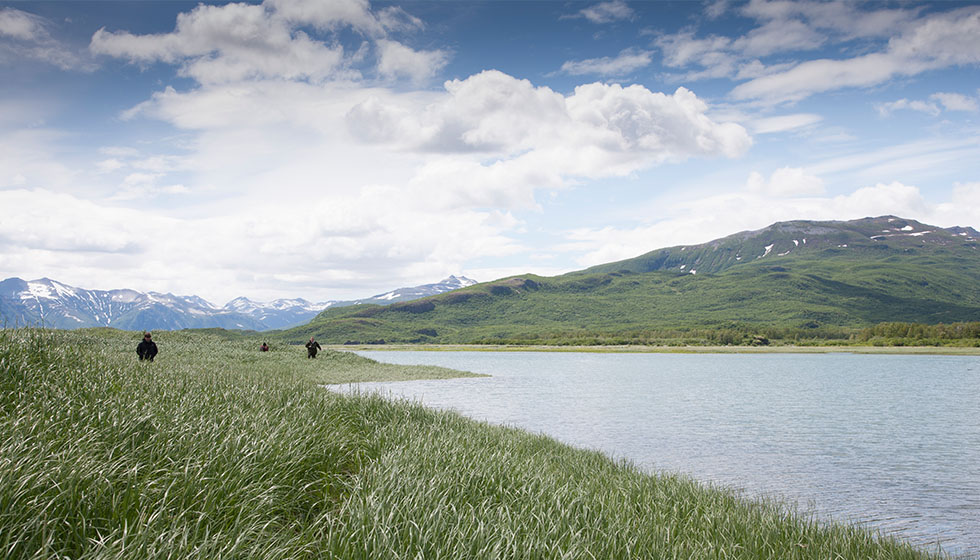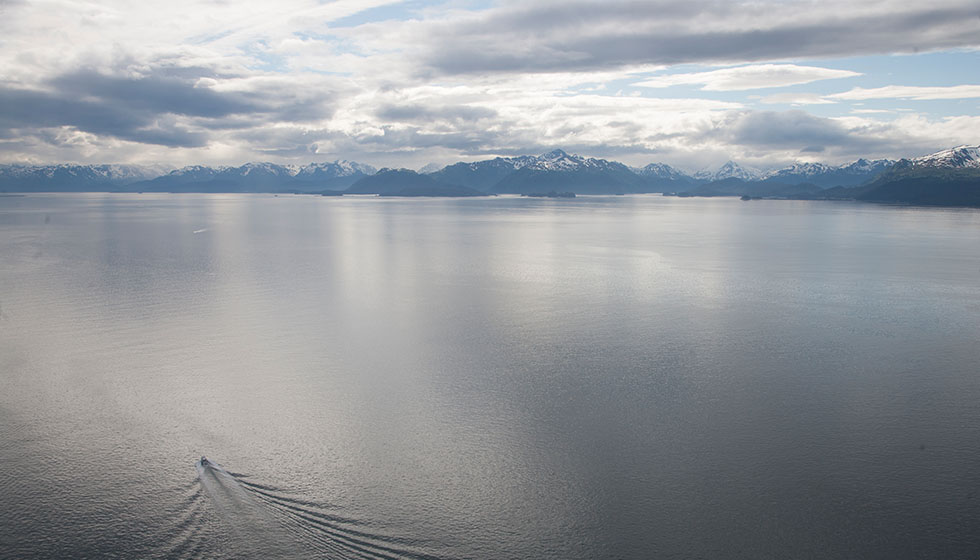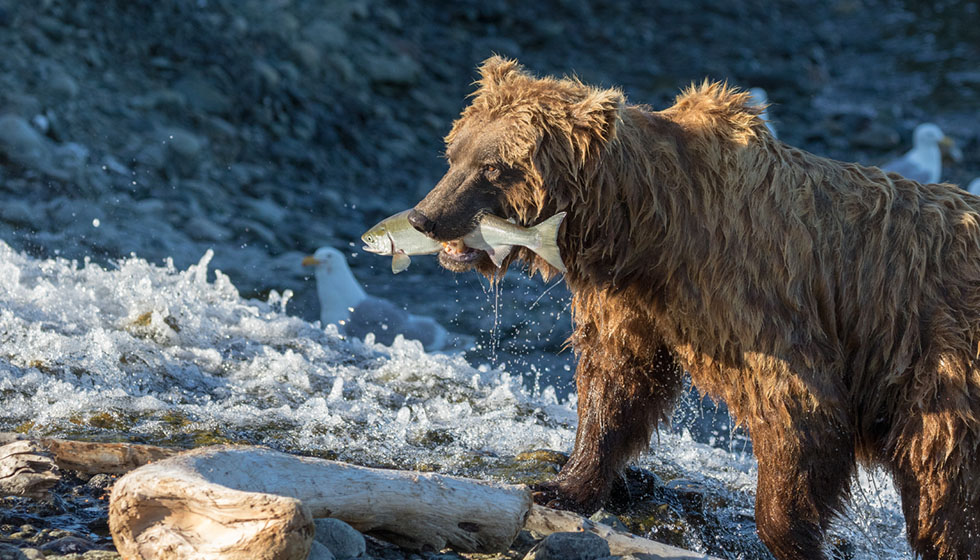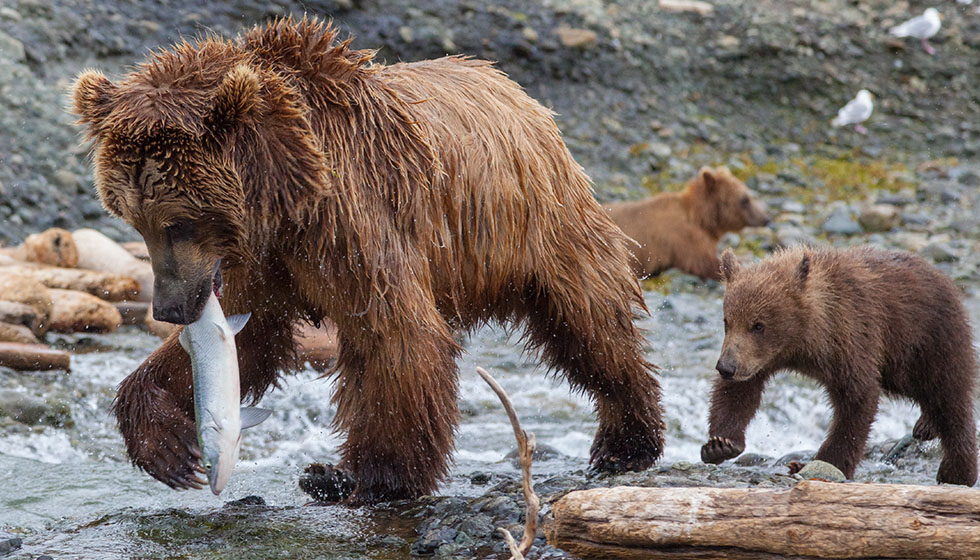 top reasons to visit

canada & alaska

Often the best adventures involve looking beyond the obvious highlights. It's about the myriad exhilarating encounters that will make your heart sing. These are encounters that nobody could ever predict, but that make your travels genuinely unique.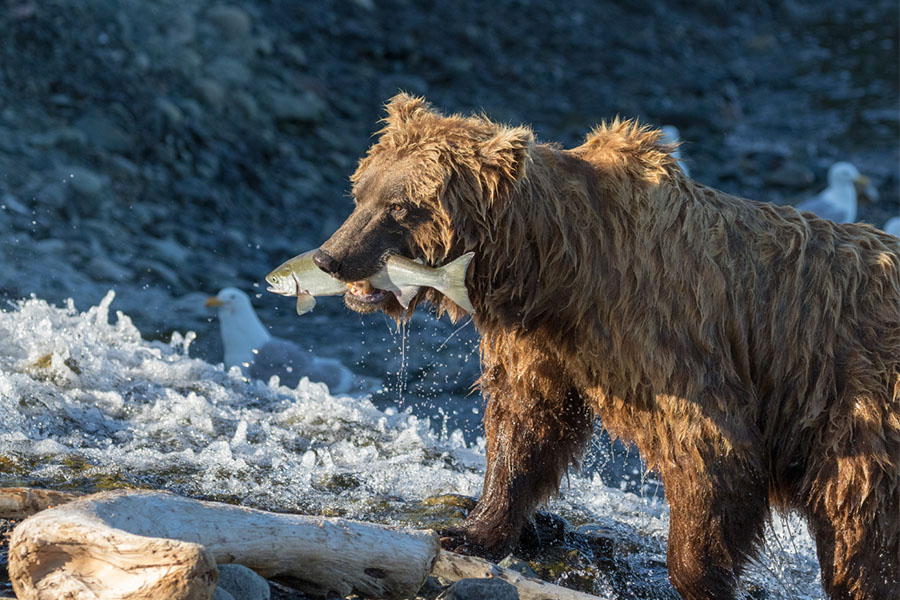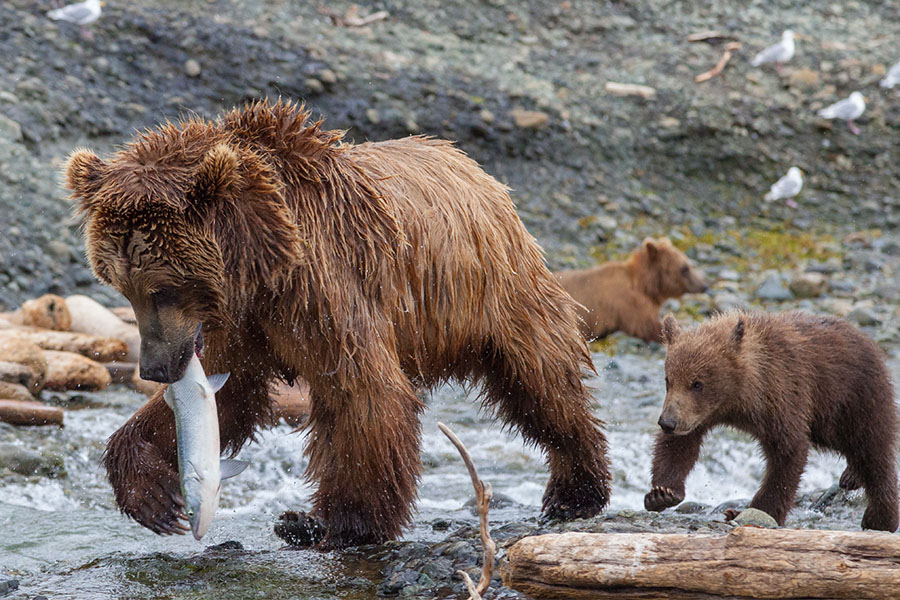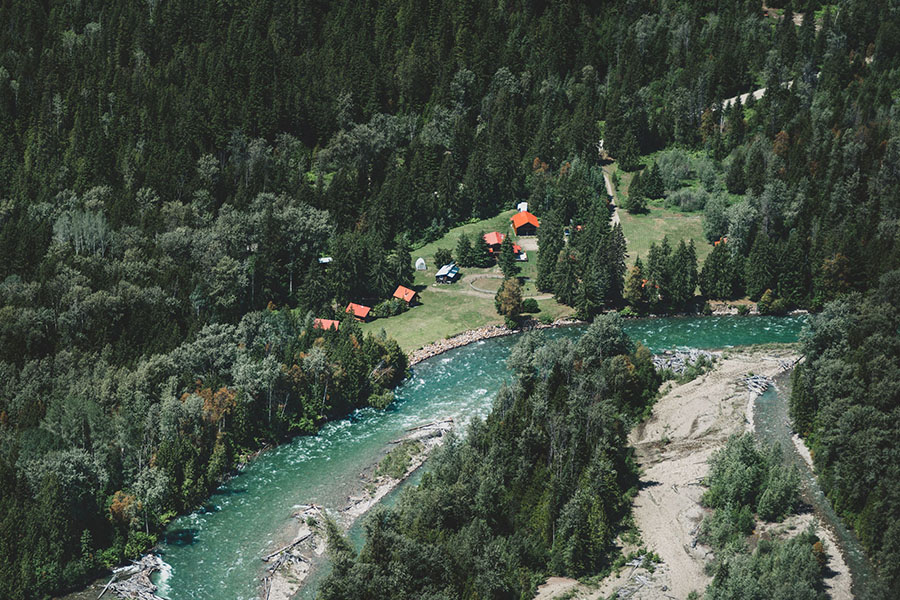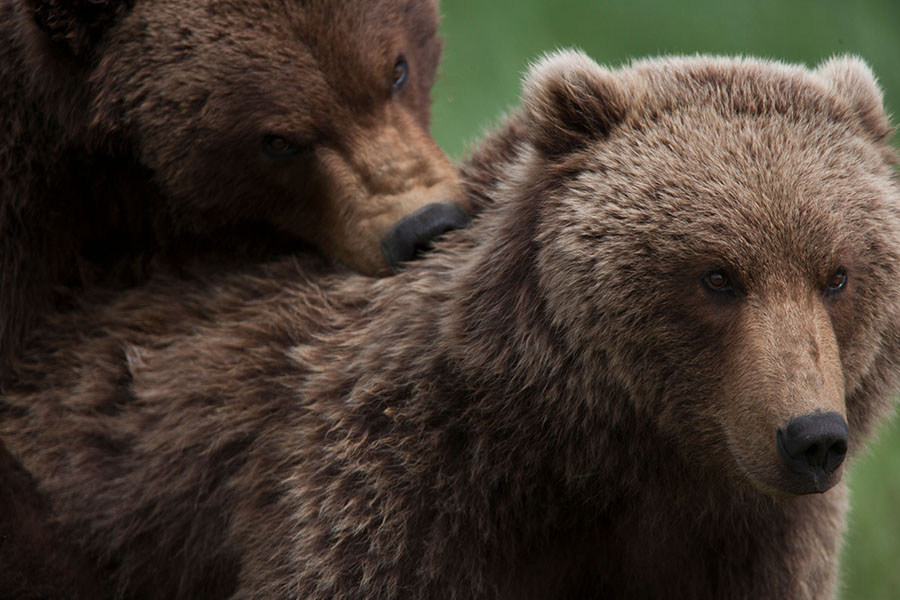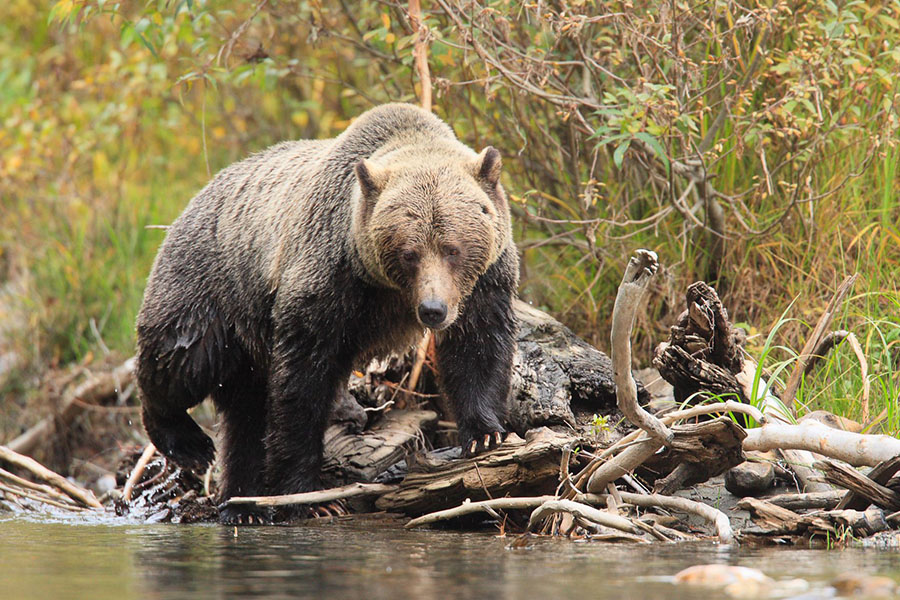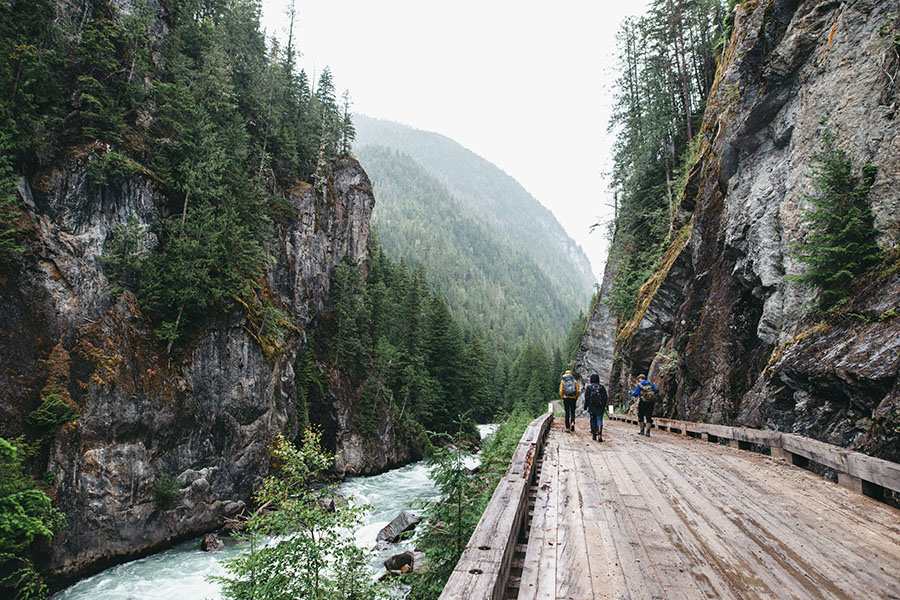 Best time To Visit

Canada & Alaska
The salmon run in Katmai National Park
Sockeye salmon are the lifeblood of Katmai. Every year a timeless cycle of life explodes dramatically in the rivers of Katmai National Park. Understand this cycle and you'll unlock a wildlife encounter like nothing else.
The sockeye salmon run begins in the Katmai in June. By the end of July, over a million salmon will have made their way from the salt waters of Bristol Bay into the freshwater system of lakes and rivers.
Through July and August the enormous Alaskan brown bears line the rivers to glut on these huge fish. Standing in fast flowing waters the bears pick off their prey with supreme ease. 
+ Read More
See grizzly bears in British Columbia
During the autumn months of September and October, you'll enjoy an immersive and authentic experience of ancient forests and wild rivers.
The focus is on viewing grizzly bears deep in their natural habitat but this time of year also allows for an action packed stay in the Canadian wilderness – rafting down white rapids, trekking through the high alpine forests and watching or tracking other wild animals, such as elk, beaver, moose, cougars and bobcats.
This is a true immersion into your surroundings. At this time of year, you may see bears high in the forests feeding undisturbed on huckleberries.
+ Read More
Best time To Visit

Canada & Alaska

JAN

FEB

MAR

APR

MAY

JUN

JUL

AUG

SEP

OCT

NOV

DEC

JAN

FEB

MAR

APR

MAY

JUN

JUL

AUG

SEP

OCT

NOV

DEC
Canada & Alaska's

Top Experiences

Whether you're a seasoned explorer, a first-time adventurer, or a parent seeking a once-in-a-lifetime family trip, we can create your dream holiday filled with experiences that will stay with you for a lifetime.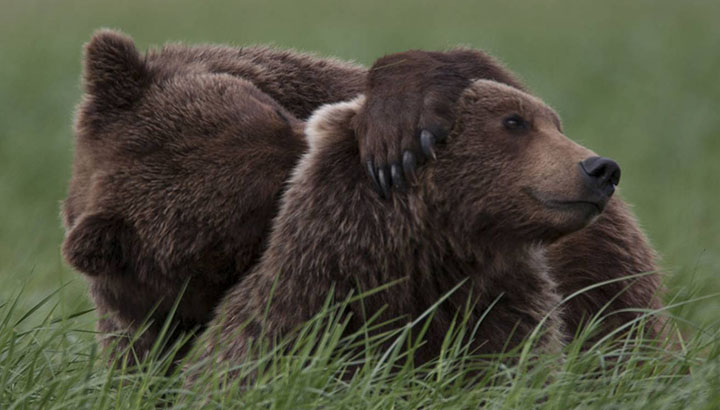 Alaskan Brown Bears in Katmai National Park
View this magnificent omnivore in the company of one of Alaska's most respected and experienced bear biologists
Discover More
Our Favourite

Camps & Lodges

Accommodation that gets you into the heart of the action – whether it be a traditional homestead ranch set on the banks of a fast flowing river or flat bottomed expedition vessel deep in Katmai.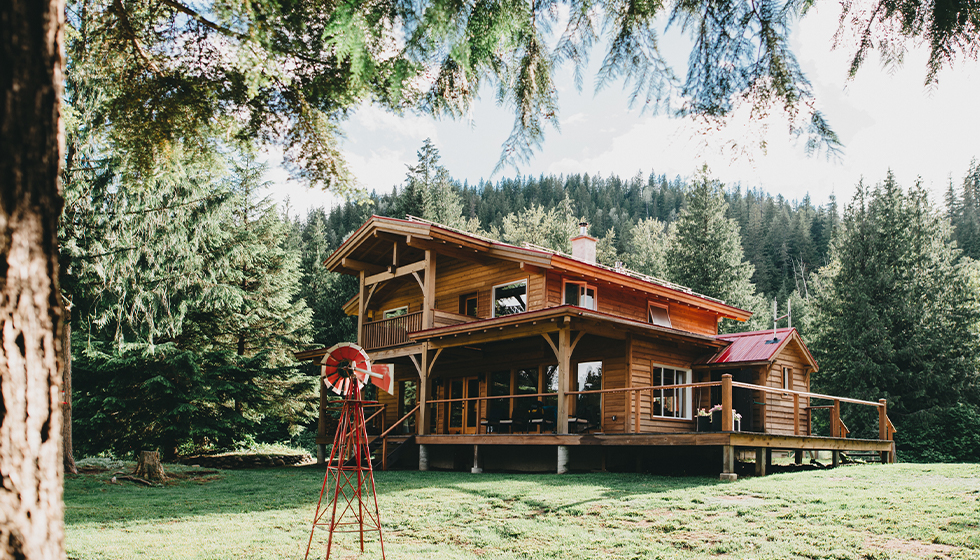 Wild Bear Lodge
An hour by dirt road from the nearest town, on a river bank surrounded by 110 acres of private wilderness, Wild Bear Lodge is located deep in the wilds of the Selkirk Mountains in British Columbia.
Learn More
Canada & Alaska (FAQs)

Need to Know
Which species of bear can I see in Canada and Alaska?
Whilst in Canada or Alaska, you will have the opportunity to see brown bears or grizzly bears in their natural habitat. Our wildlife experiences in this area are designed to get you into the right place and in the company with expert bear guides.
How many days do you need for a bear safari in Canada and Alaska?
Visiting British Columbia in search of grizzlies will take you into a location that has so much to do and see. We would recommend taking at least five days to a week to really immerse yourself in the surroundings. Having this amount of time in one place will allow you to walk in ancient forests, track wild animals in the mountains and spend time enjoying the pristine forest wilderness.
When heading to Katmai National Park, we would suggest a good six or seven nights so you have ample time to explore with your expert team. To move when the bears move and get deep into their natural habitat over a number of days rather than dip in and out will be so much more rewarding.
Are bear safaris in Canada and Alaska suitable for children?
Safety is a huge element of any wildlife encounter and we only work with the most experienced of guides in these areas. They are experts in interpreting bear behaviour and body language, which allows you to walk with confidence in this environment. There are some age restrictions depending on the location and activities but we can discuss this with you, so please enquire today to find out more.
From Our

Travel Guides

Be inspired by our travel guides on experiences around the world.
Meet Our

Travel Experts

It takes genuine local knowledge to craft trips that go beyond the ordinary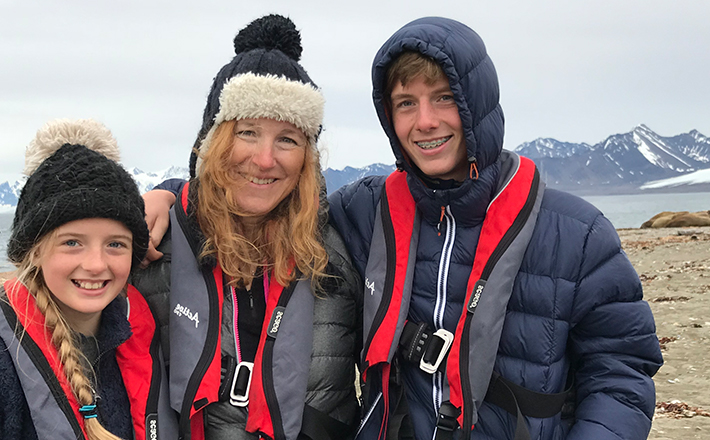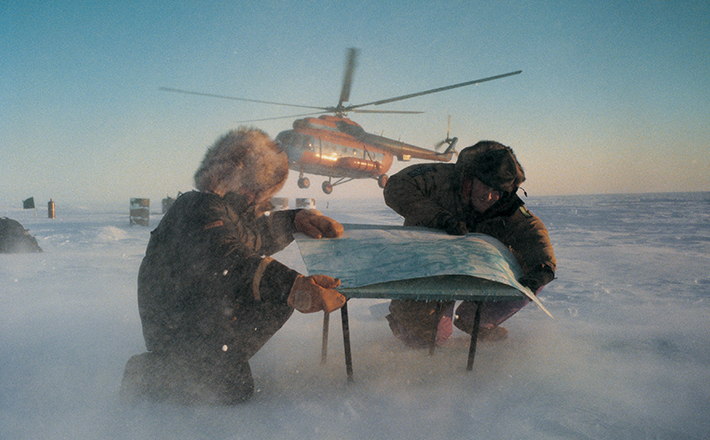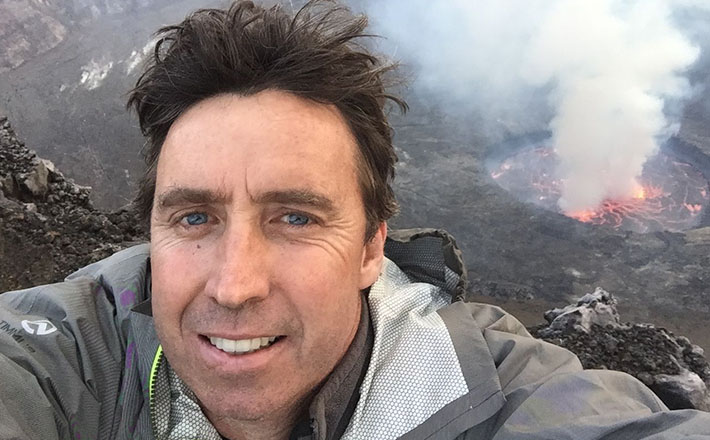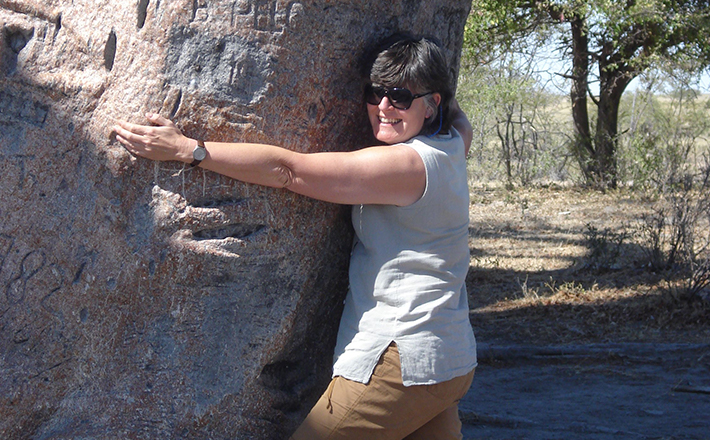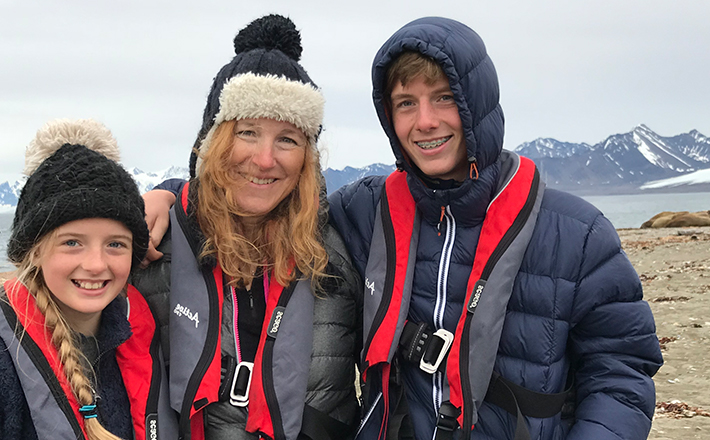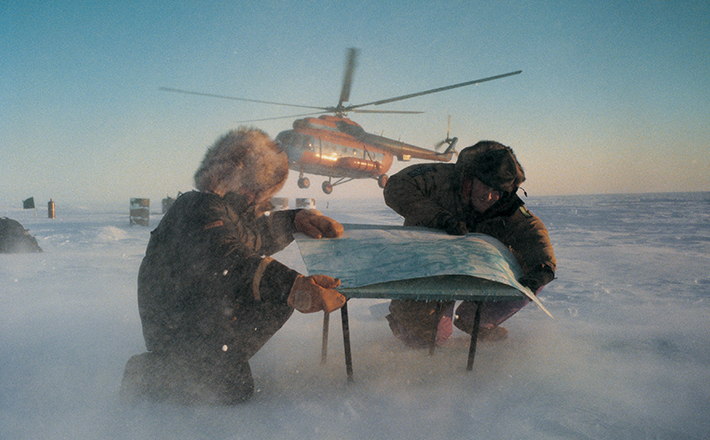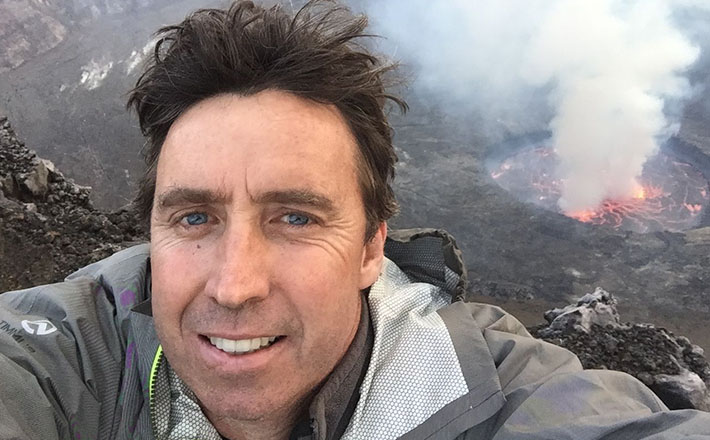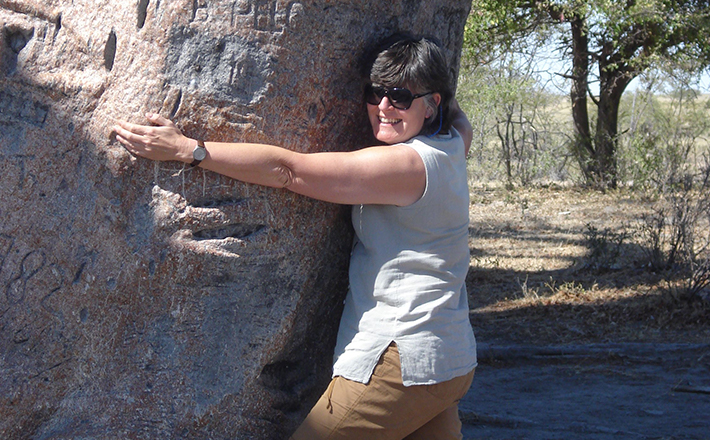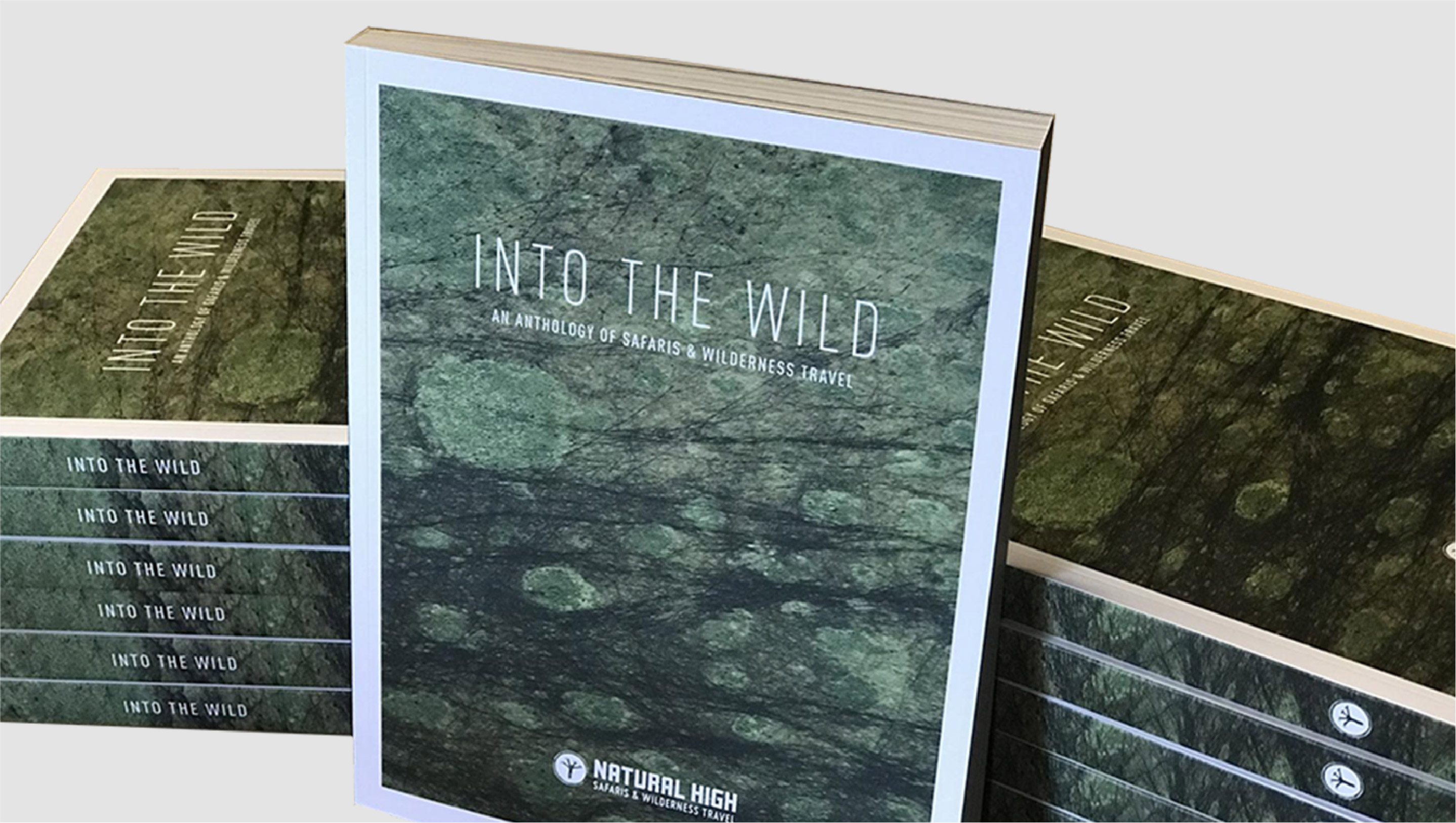 Into The Wild Brochure
Need some more inspiration? Request a copy of Into The Wild, our comprehensive anthology of safaris and wilderness travel.