Walking Safaris
Safaris on foot in big game country – here is our guide to what, when and how.
EXPLORE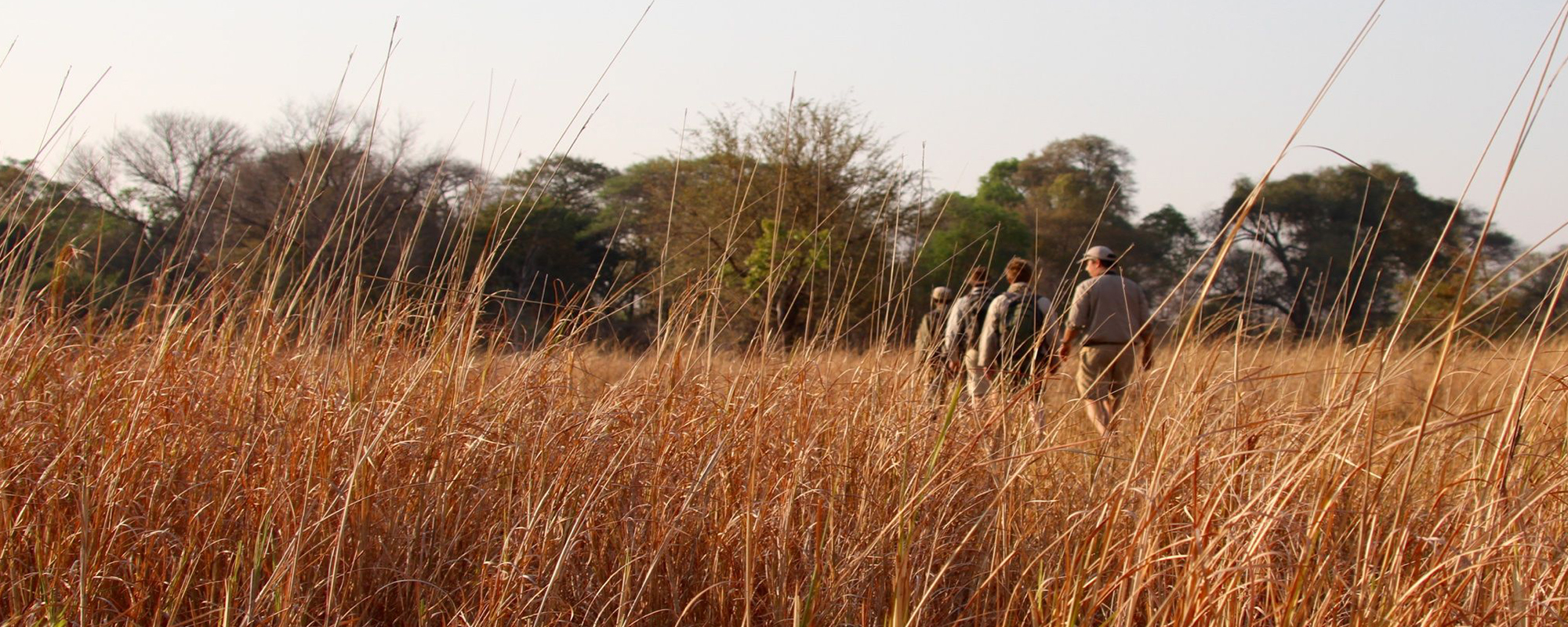 About Walking Safaris
Led by an experienced armed guide, walking safaris can vary from short walks from a safari camp, offered as a morning, evening or full day activity, to much longer expedition-type safaris that are supported by mobile camps and crew.
In many ways these walks are the ultimate way to unplug, freeing yourself from the demands of modern technology and letting the natural rhythms of the day and night dictate. 
There's always the possibility of encountering something big and toothy but that's not the main aim of the walk, and the guides won't go out specially to scare the daylights out of you. Walks are as much about the little wonders of the wild: fascinating insects and birds with funky colour-schemes or dodgy habits and tricks that will leave you a whole new appreciation for life on this planet. 
All these things, when pointed out to you and interpreted by a professional guide, are so worth seeing that it's almost criminal not to do so. Anyone who has come upon a lion lying up in the grass just a few metres away while on foot will assure you how different that is from seeing the same animal while safely surrounded by a trusty Land Cruiser.
+ Read More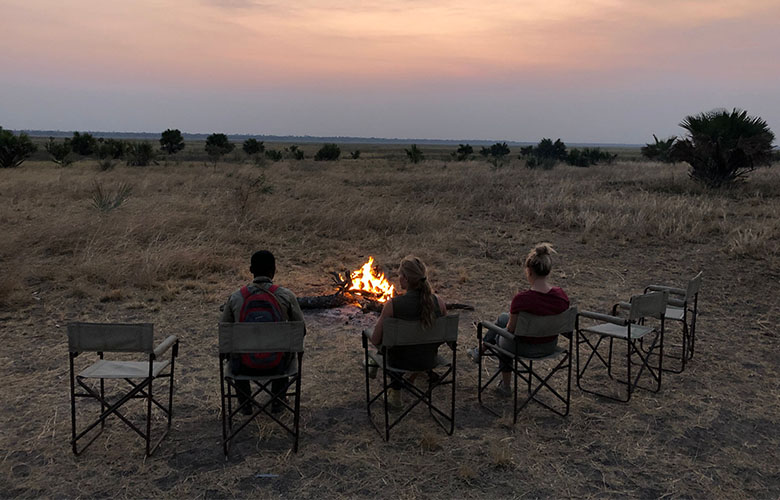 Highlights
On foot in big game country with specialist expert guides
Away from the crowds and far from WIFI
Encounter wildlife big and small
A Better Way To Book
ATOL Protected

24/7 Guidance & Support

20+ Years of Experience

We take care of the leg work

We find you the best deal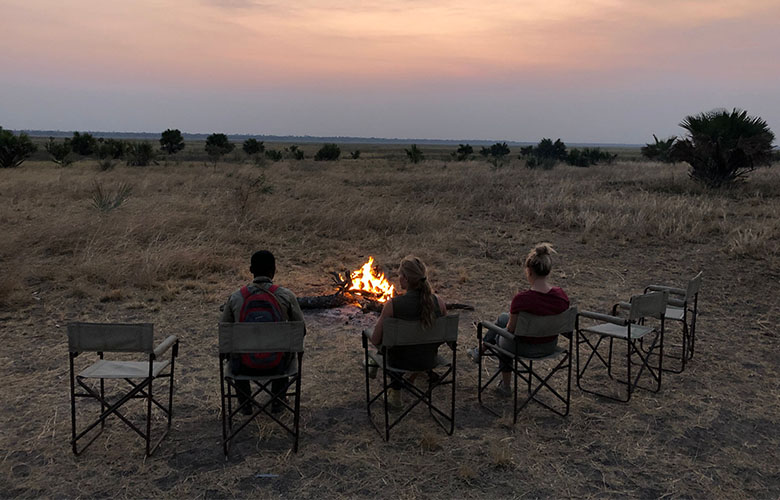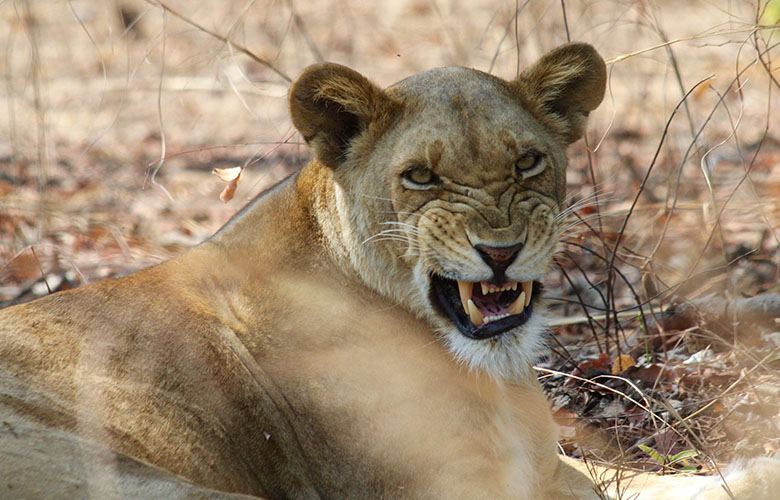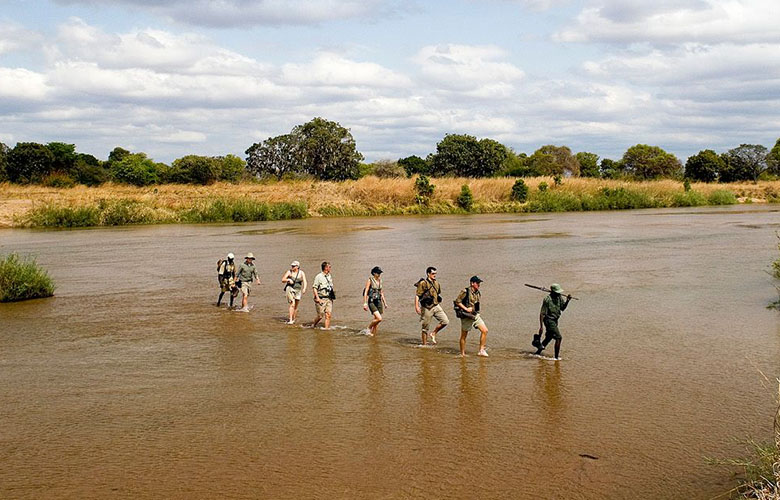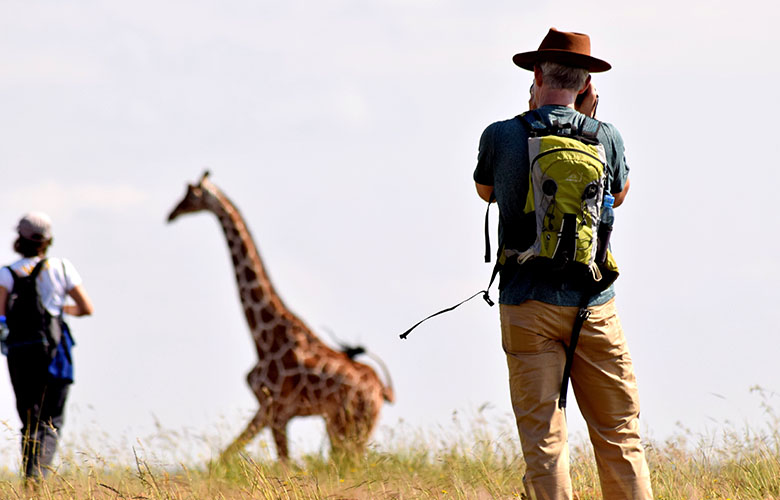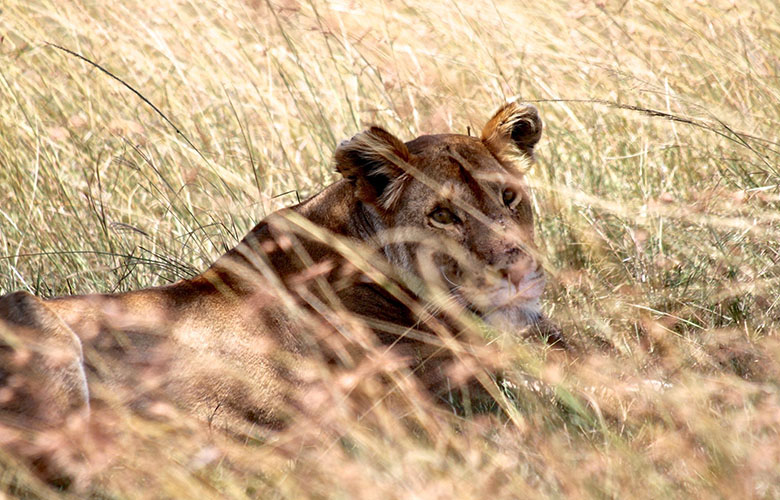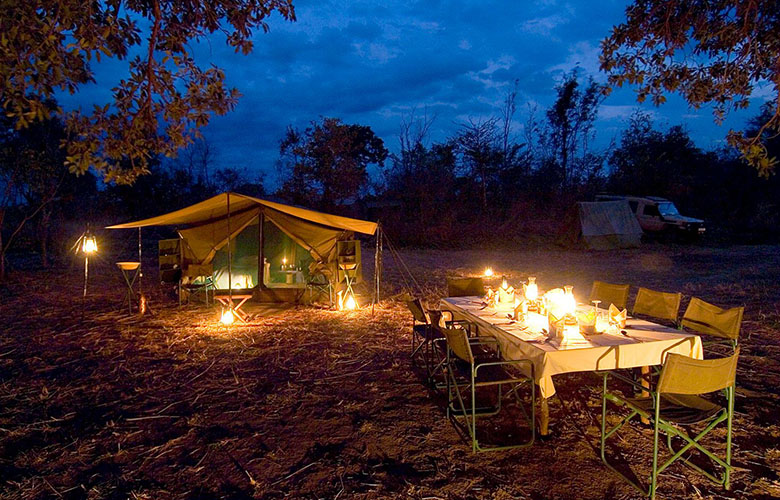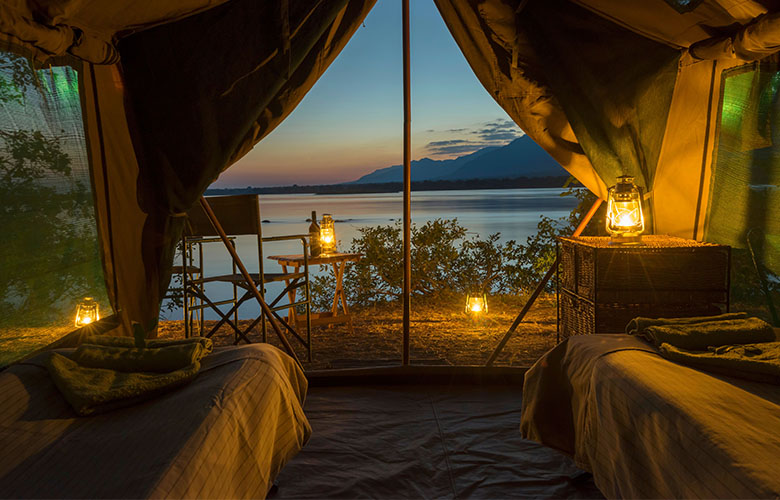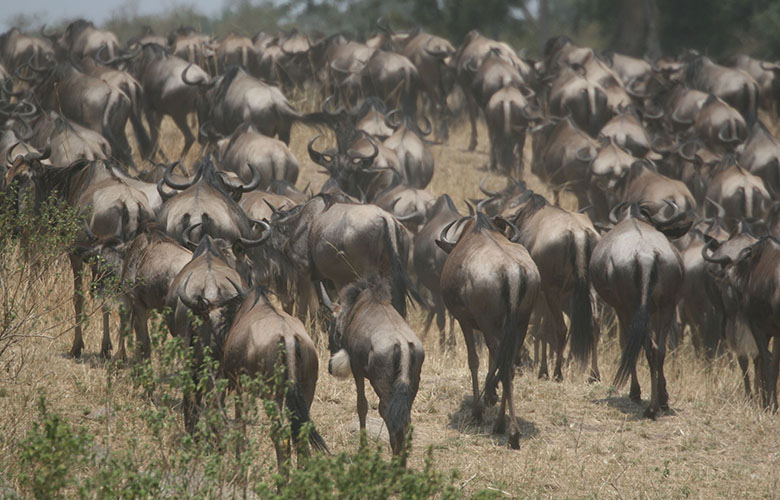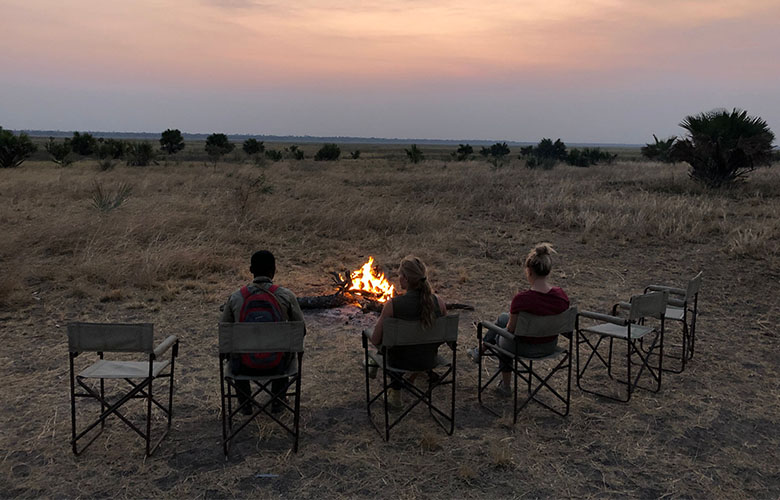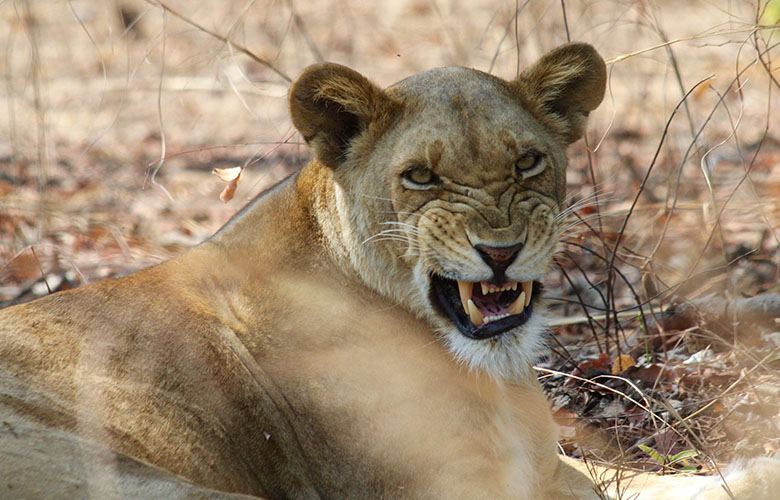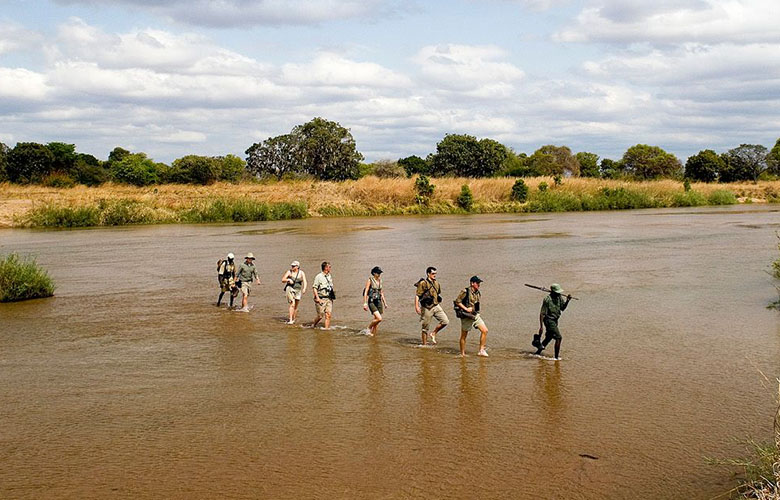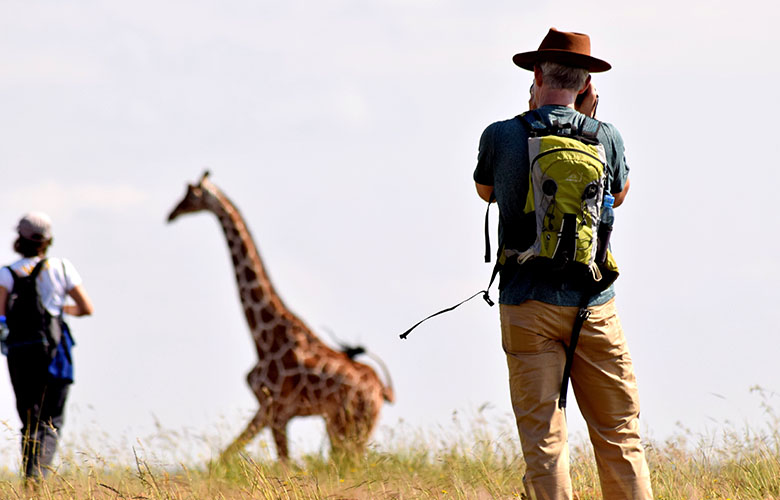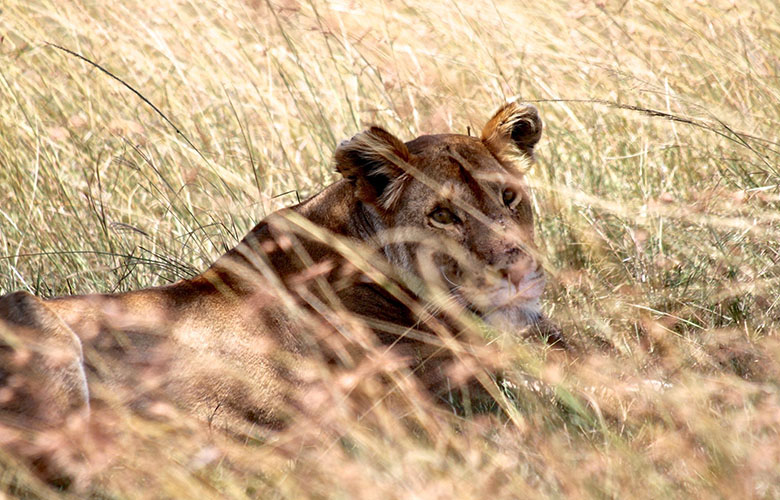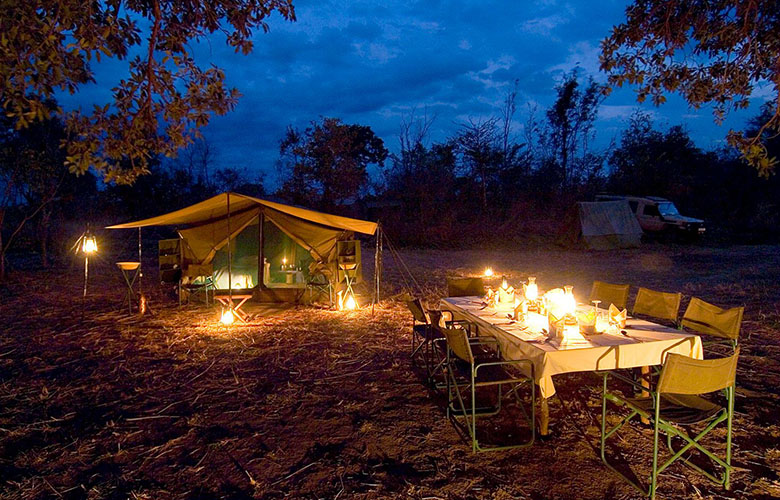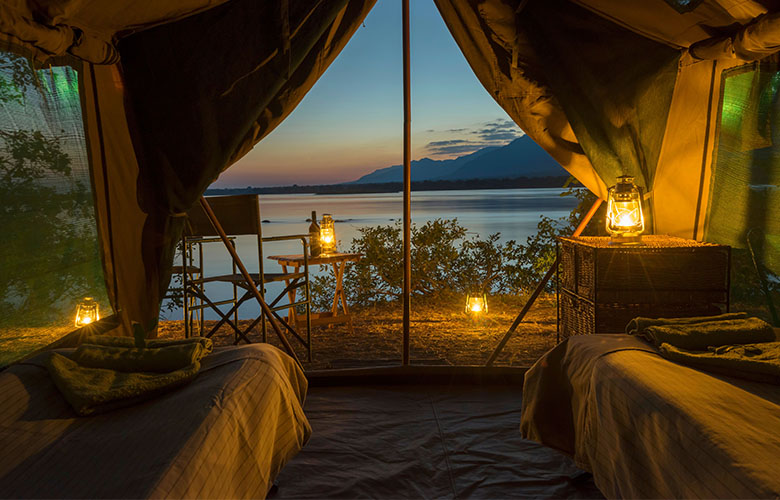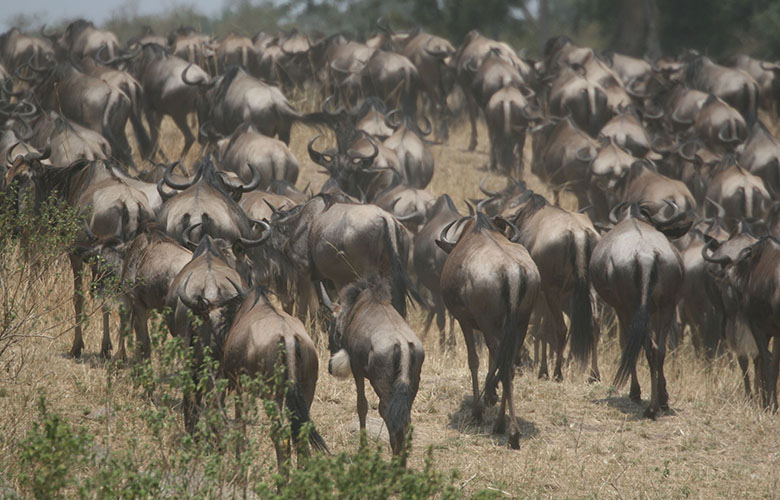 What's so special about a

walking safari?

The smell of fresh elephant dung, the sound of tick-birds, the alarm calls of animals announcing your presence.

Above all a walking safari takes you out of the audience and puts you on the stage. Every sense on alert – the khaki-clad back of your guide moving steadily in front of you, the excitement is akin to any childhood pre-birthday butterflies.

Top DESTINATIONS FOR

Walking Safaris

Load More
Our Favourite

Walking Safari Experiences

Whether you're a seasoned explorer, a first-time adventurer, or a parent seeking a once-in-a-lifetime family trip, we can create your dream holiday filled with experiences that will stay with you for a lifetime.
Our Favourite

Camps & Lodges

Many safari camps throughout Africa give guests the chance to get out on foot for an hour or two. However, if you're looking for an immersive foot safari for a couple of days or more, you need to look a little further.
Inspiring

Itineraries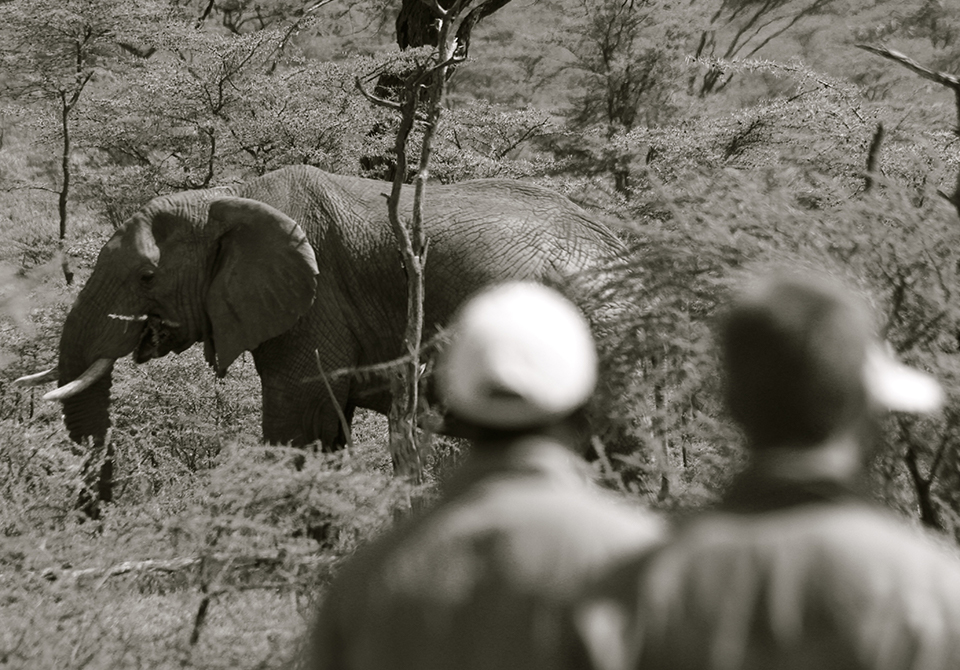 Walking Safari in the Serengeti
See Itinerary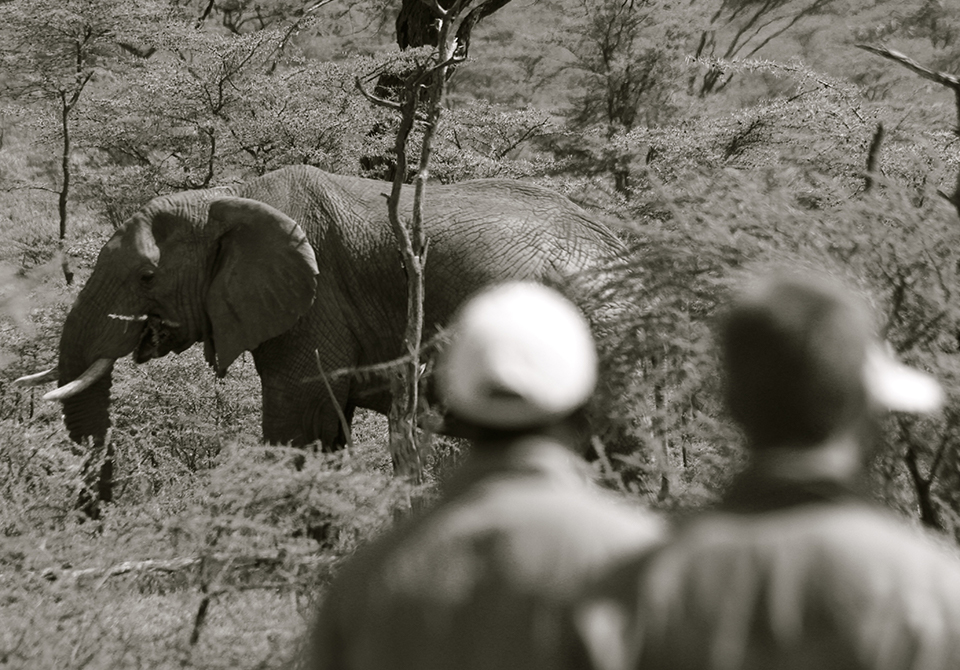 Up Next
Simple Brilliant Camps in Safari Heartland
Inspiring

Itineraries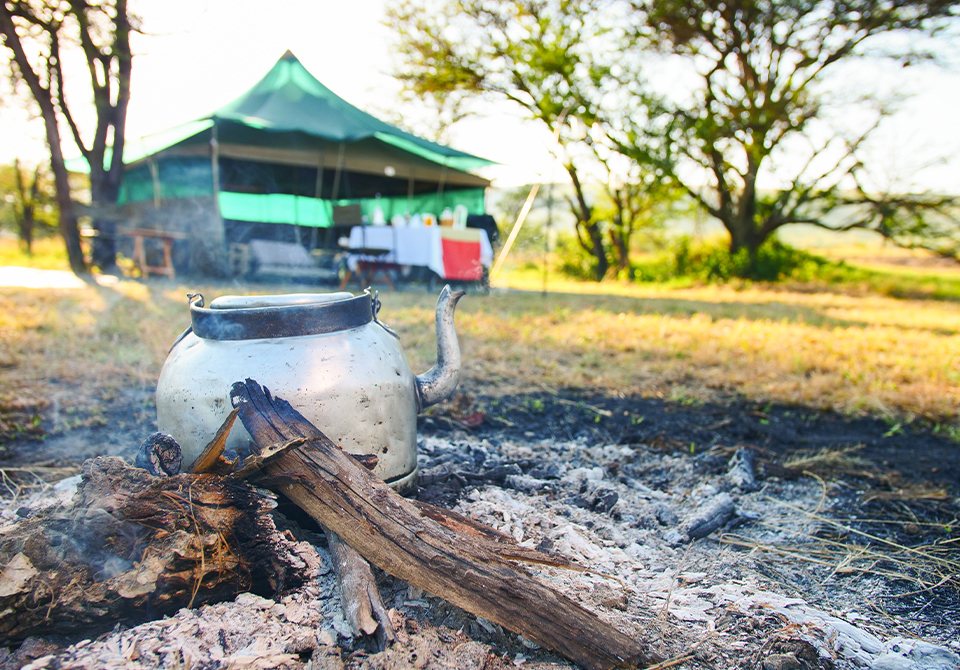 Simple Brilliant Camps in Safari Heartland
See Itinerary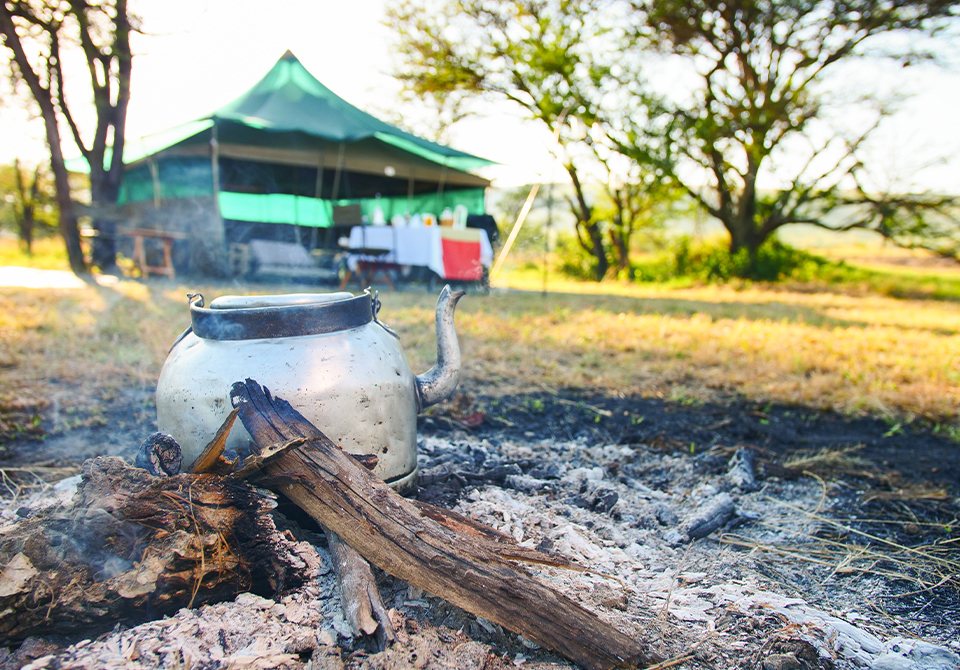 Up Next
Northern Tanzania For Active Families
Inspiring

Itineraries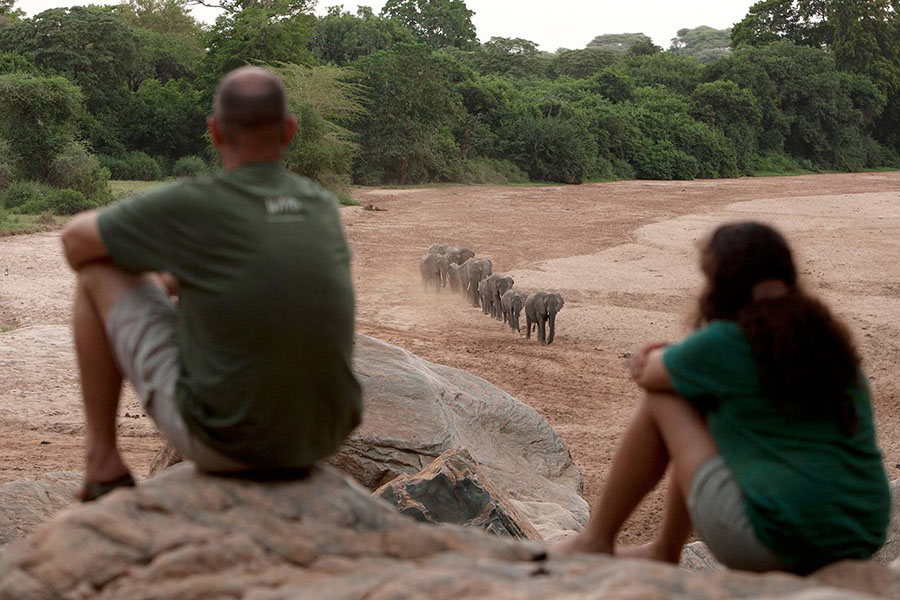 Northern Tanzania For Active Families
See Itinerary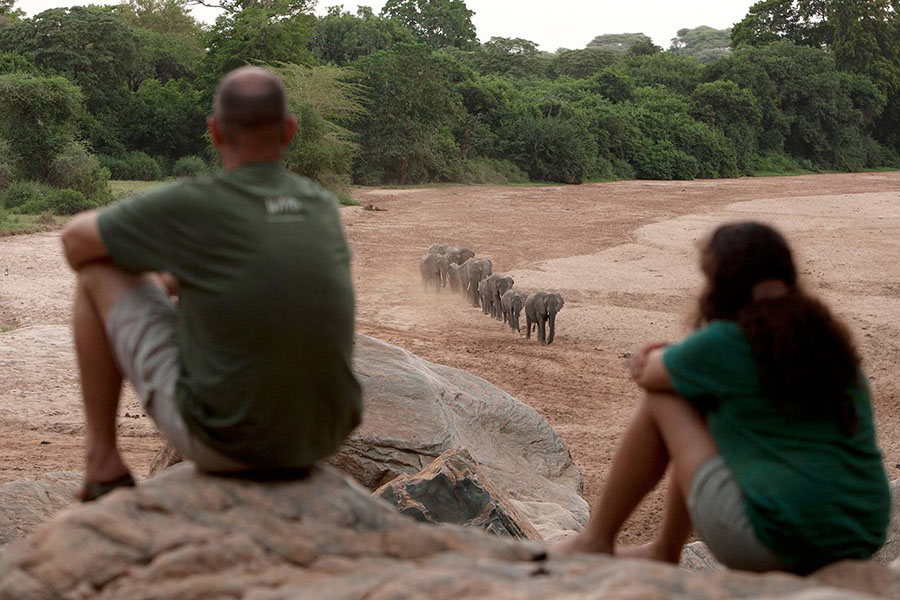 "The joy of remote locations is that you really don't see another human, let alone a vehicle on your walks – a very different experience from some jeep safaris where every lion has its circling circus of vehicles and camera-clicking tourists."
- The Telegraph

Walking Safaris (FAQs)

Need to Know
Are walking safaris safe?
Yes. As well as undertaking rigorous training, all walking safari guides are highly experienced – and it is the ability to read the situation of how any large mammal that you are close to will react that will keep you out of harm's way. Walking alone through game-rich wilderness is patently unsafe, walking in the company of an experienced guide is very safe.
It's also worth noting that all large African mammals have an inherent fear of man and will almost always choose to flee rather than fight, aggressive encounters are therefore incredibly rare and so walking safaris are not adrenalin-charged affairs, but rather an opportunity to really get under the skin of the savannah and gain a better understanding of how it all fits together.
What does a typical day on a walking safari look like?
As a rule you would generally undertake a long-ish walk in the morning, take a break through the heat of the day and then head out again for a couple of hours in the late afternoon. How far you walk may depend on the time of year – further in the cooler months when it is comfortable for longer and the animals are typically more dispersed because there are more outlying water sources. It may also depend somewhat on the interests and ability of the group, but walking safaris are never a route march and are never particularly fast-paced. Walk quickly and you will see very little as well as potentially putting yourself in danger. 
It's all about reading the signs, listening for alarm calls and looking for spoor. In some parts of Africa it's traditional to stop for a "tea-break" mid-morning walk, typically in the shade by a waterhole or on a river's edge and watch life go by for a while. The more you look the more you'll see and wherever you undertake a walking safari there will be ample time to stop and stare.
When is the best time of year for a walking safari?
The dry season months are the best time to walk when it is easier underfoot and the bush has died back enough from the verdant wet season. This enables both safe passage and for the large animals to be more visible. In many places the dry season will get progressively hotter as the months pass, the upside of this being that the game becomes ever more concentrated around the last remaining waterholes, but it also generally means an earlier start and less time out exploring. 
The Australia winter months of June and July can be a lovely time to undertake a walking safari as you can comfortable be out all day and so the lack of density of large mammals is more than compensated by the amount of time you're out, the ground that you can cover and general beauty of the bush before the more parched months at the height of the dry season. 
From Our

Travel Guides

Be inspired by our travel guides that document the best experiences the world has to offer.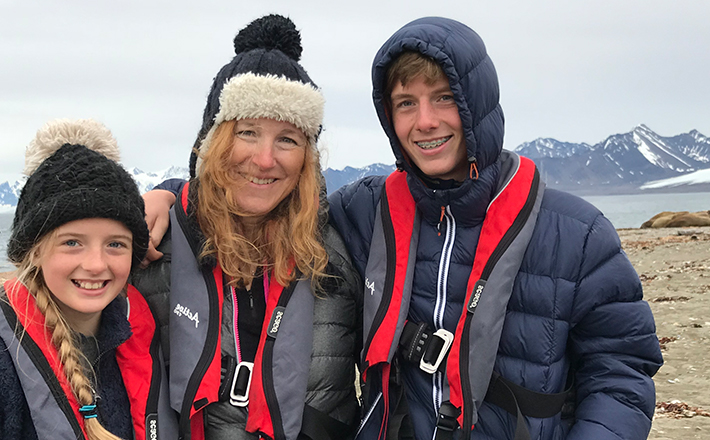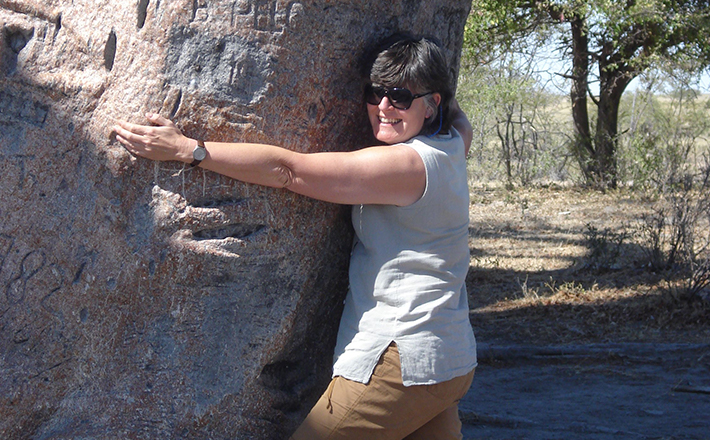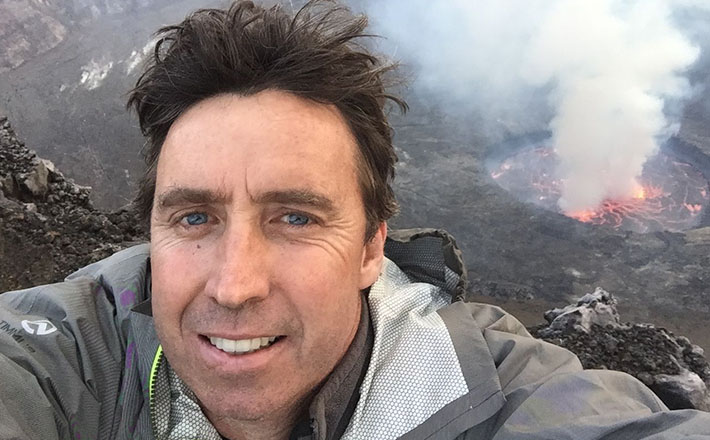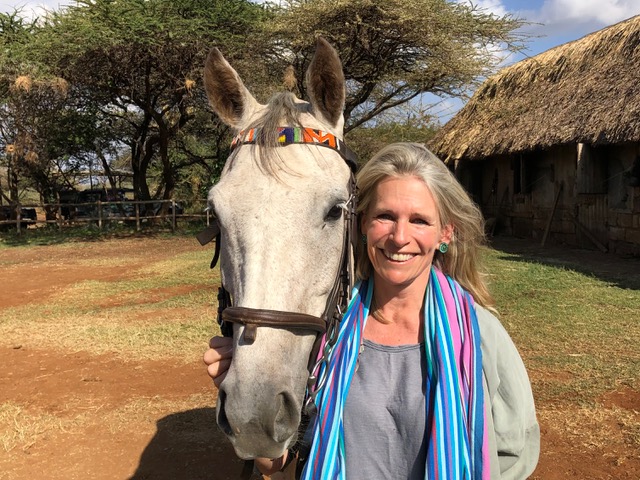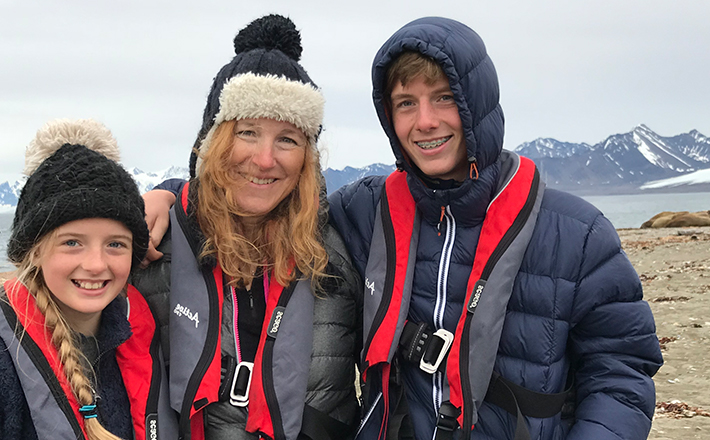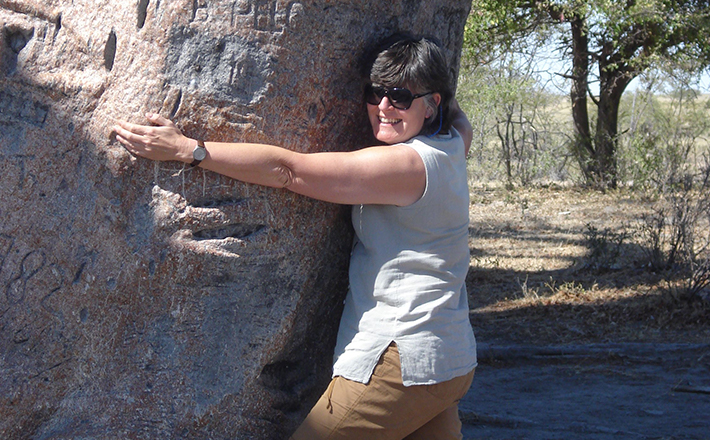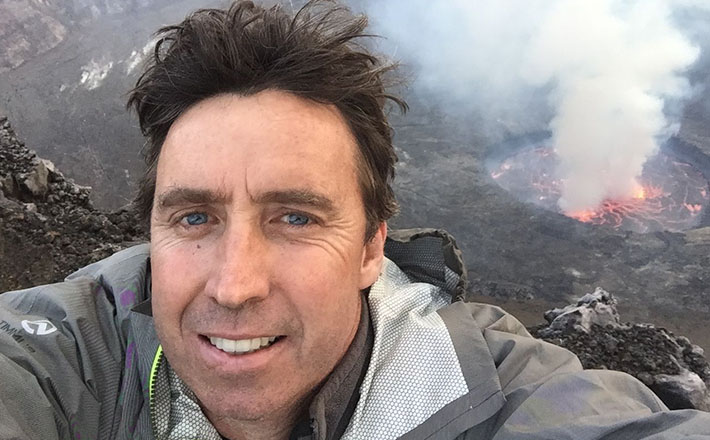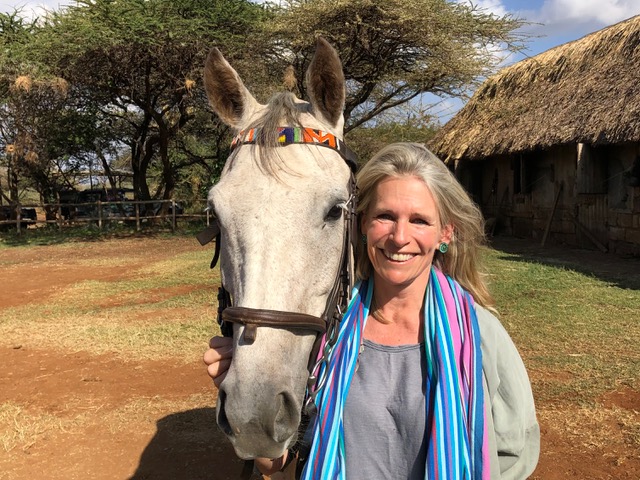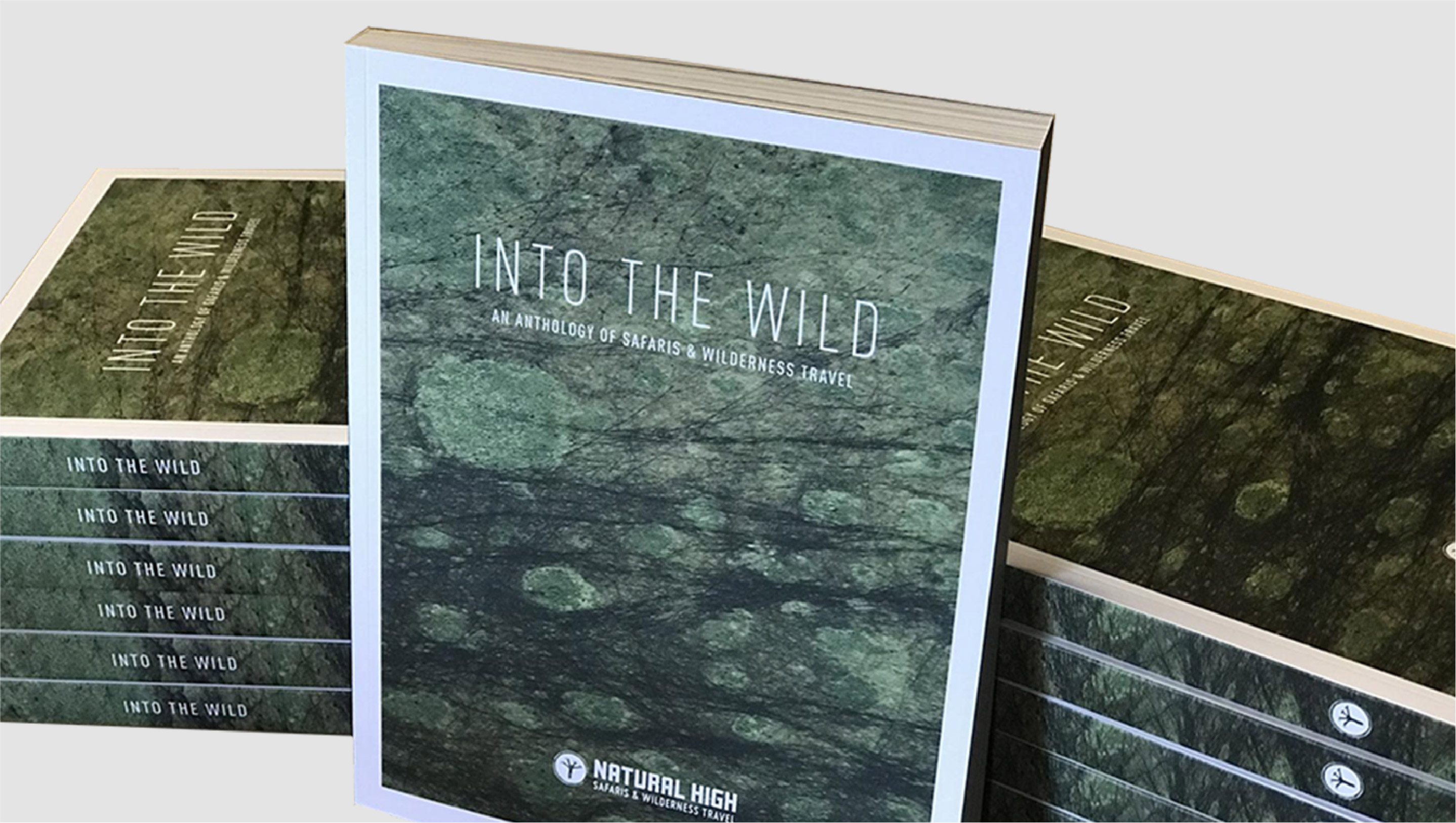 Into The Wild Brochure
Need some more inspiration? Request a copy of Into The Wild, our comprehensive anthology of safaris and wilderness travel.