Nepal Holidays
Nepal combines epic mountain scenery, little known endangered wildlife and some of the world's best treks and walks.
EXPLORE

About Nepal
Within Nepal's tiny confines you'll find achingly beautiful mountain scenery and remote lowlands refuge to endangered wildlife. Nepal continues to be the trekking capital of the world, but Nepal's wilderness, wildlife and cultural traditions interwoven with the mountains offer plenty well below the summits.
The foothills of the Annapurnas make an ideal introduction to trekking. A handful of lodges conveniently located several hours apart offer the perfect opportunity to discover the Himalayas in comfort and relative luxury. Our private treks between cosy mountain lodges are considered 'easy' in trekking terms but the views are still nothing short of spectacular. They're ideal for active families too.
The Everest region can be explored on non-technical but more demanding treks and our private guides will ensure you ascend safely at your own pace.

Though relatively unknown, Nepal is home to a fascinating variety of animal and plant life. Chitwan and Bardia National Parks feature some of the region's most charismatic large mammals including the majestic tiger, Indian one-horned rhinoceros and Asian elephant.  Bird life includes sought after species such as Bengal Florican and Ibisbill.

Between culture-rich Kathmandu and lakeside Pokhara the hills and valleys, often overlooked in the rush to get to the mountains, are dotted with sleepy traditional villages that make excellent bases for walking, cycling and river rafting.

Wherever you go, Nepal has a unique ability to captivate visitors. What is intended as a 'trip of a lifetime' all too often turns into a long-term love affair with this small country and its big-hearted people.
+ Read More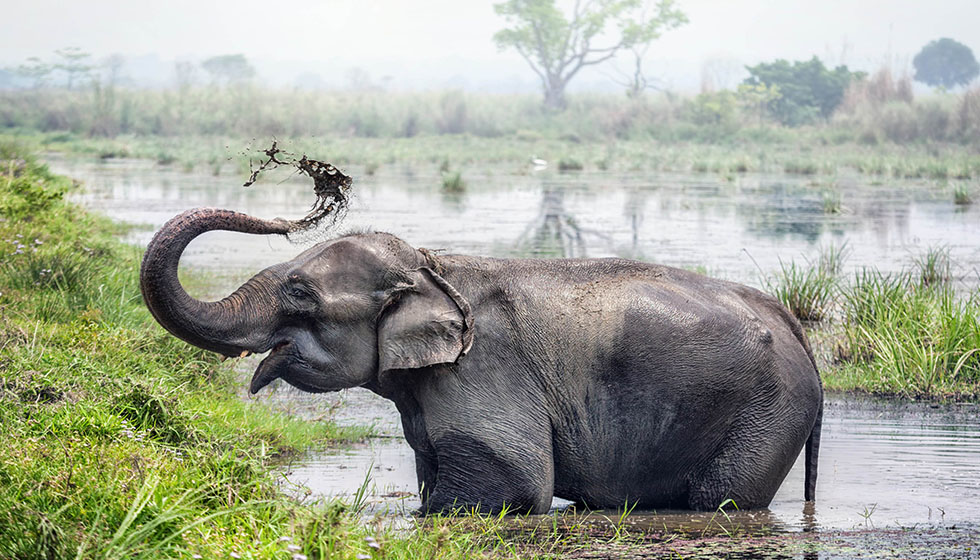 perfect for
Family Safaris
Wildlife
Off the beaten track
Treks & Expeditions
Highlights
Epic mountain scenery in the Annapurnas
Private trekking along ancient paths
Explore the jungles of Bardia
Track tiger in the sal forests of the Terai Lowlands
A Better Way To Book
ATOL Protected

24/7 Guidance & Support

20+ Years of Experience

We take care of the leg work

We find you the best deal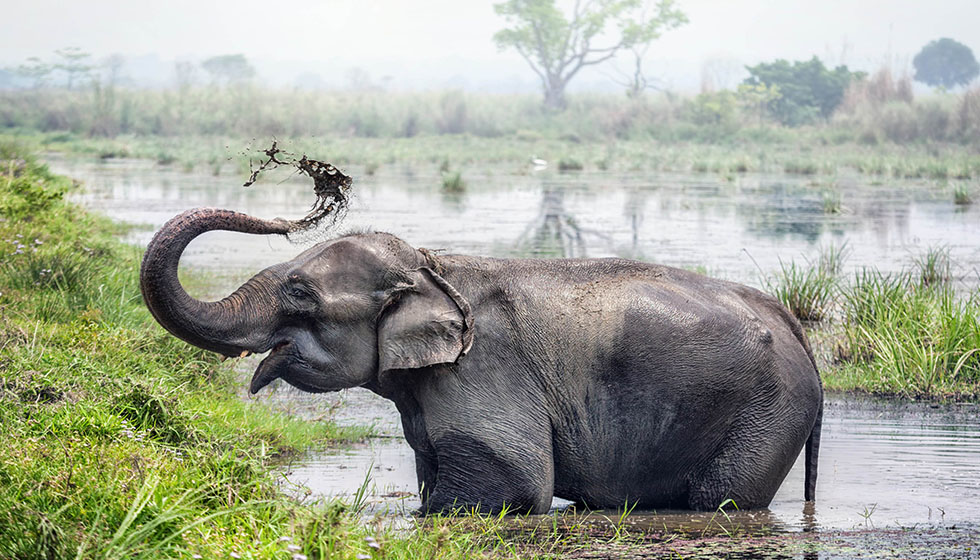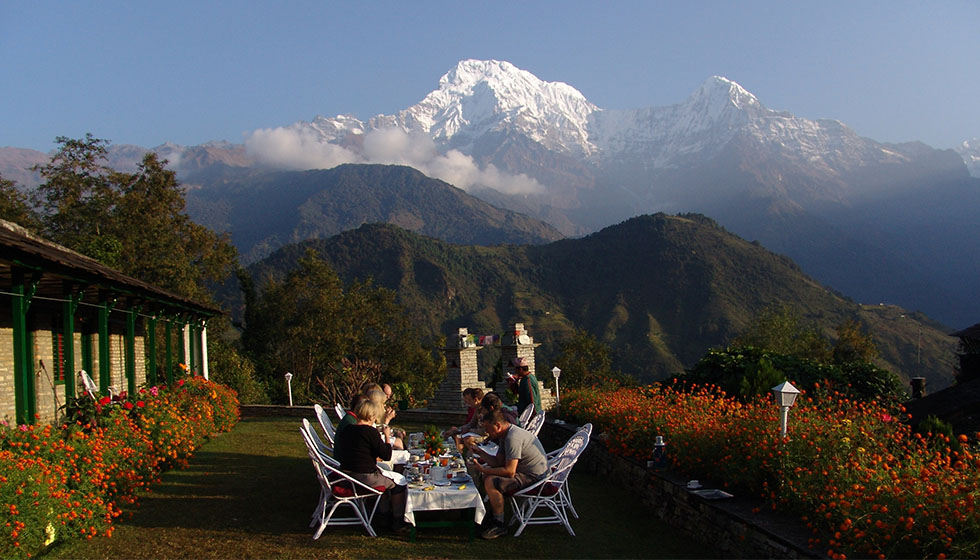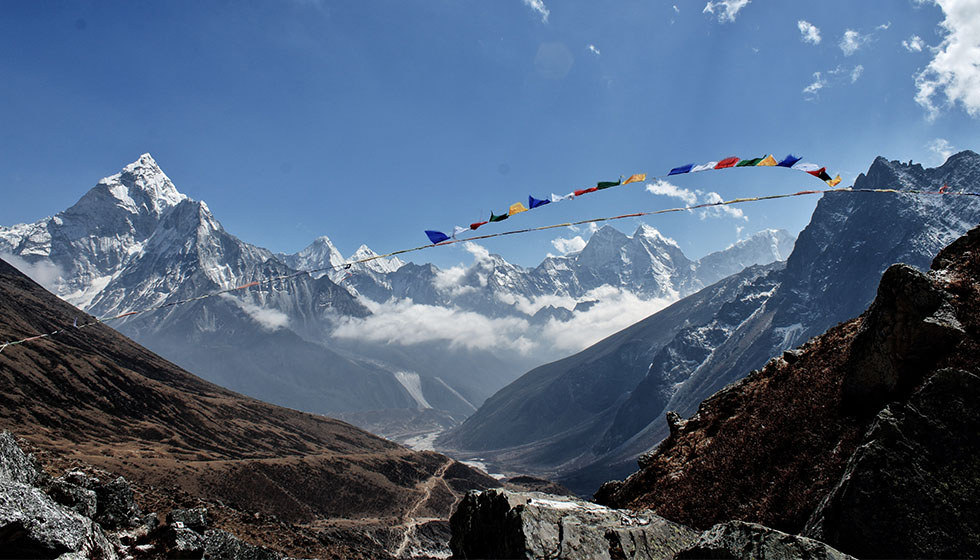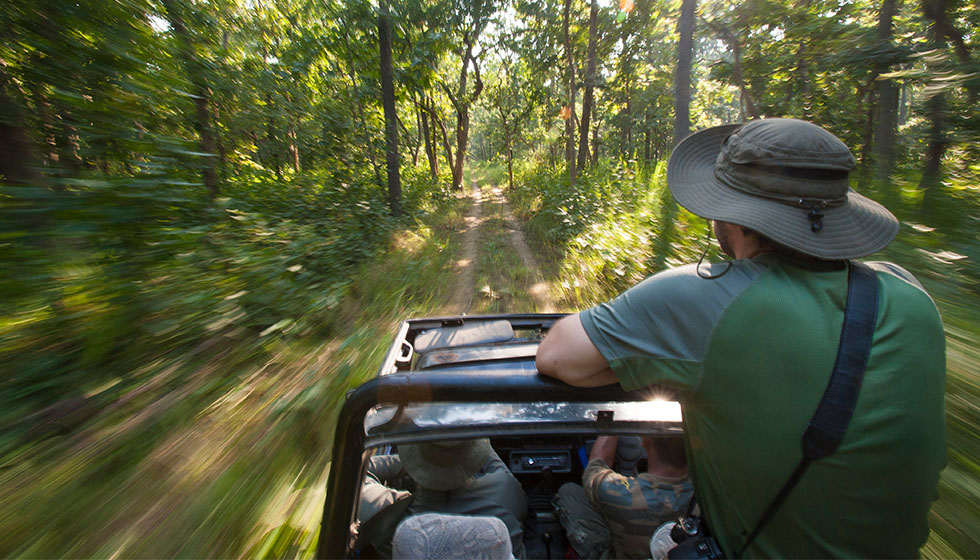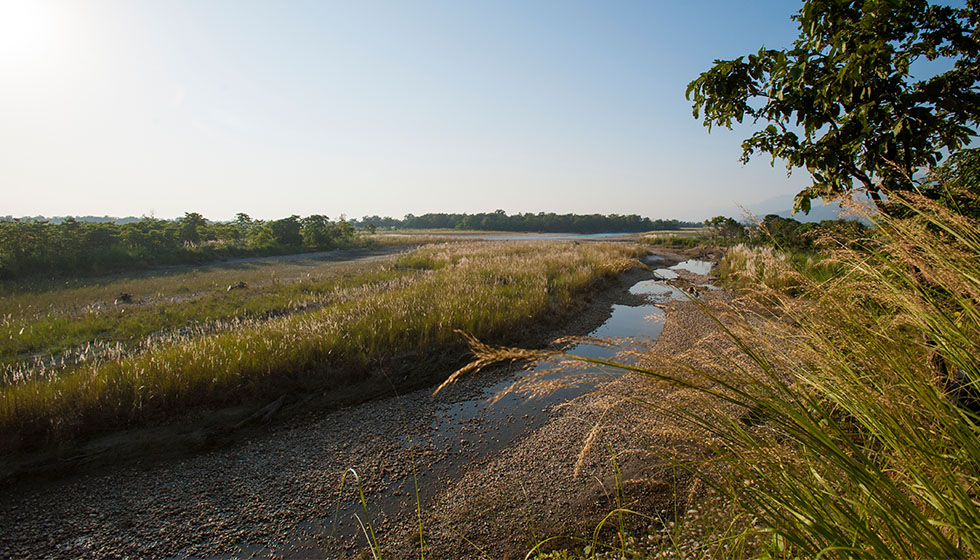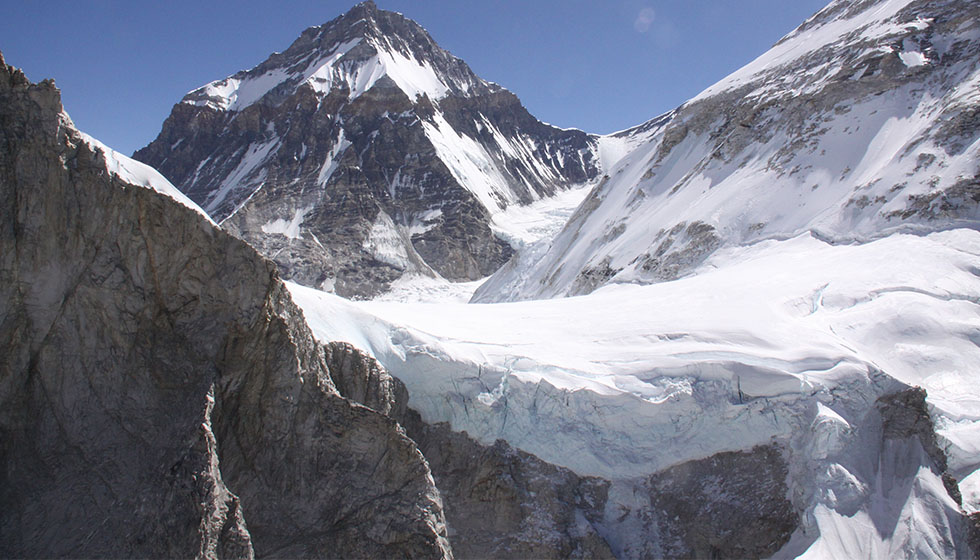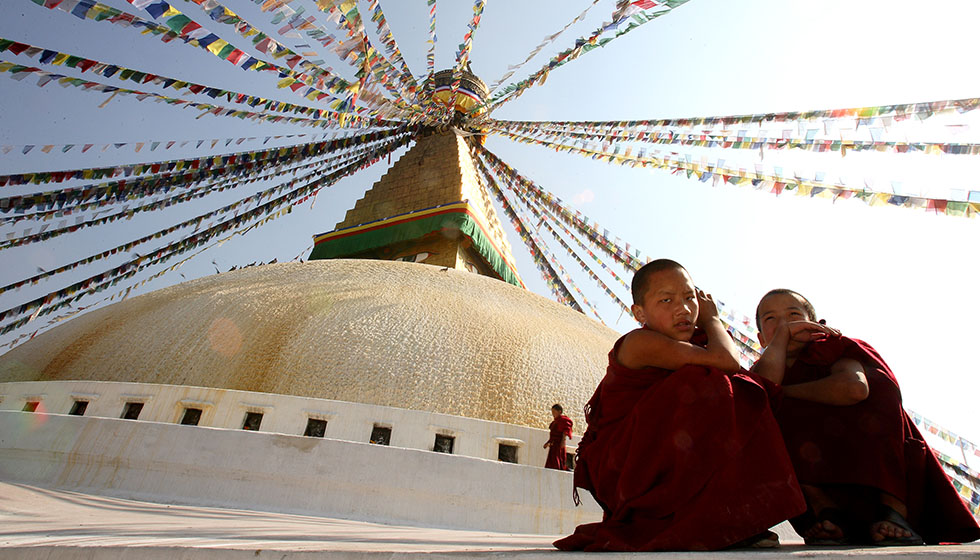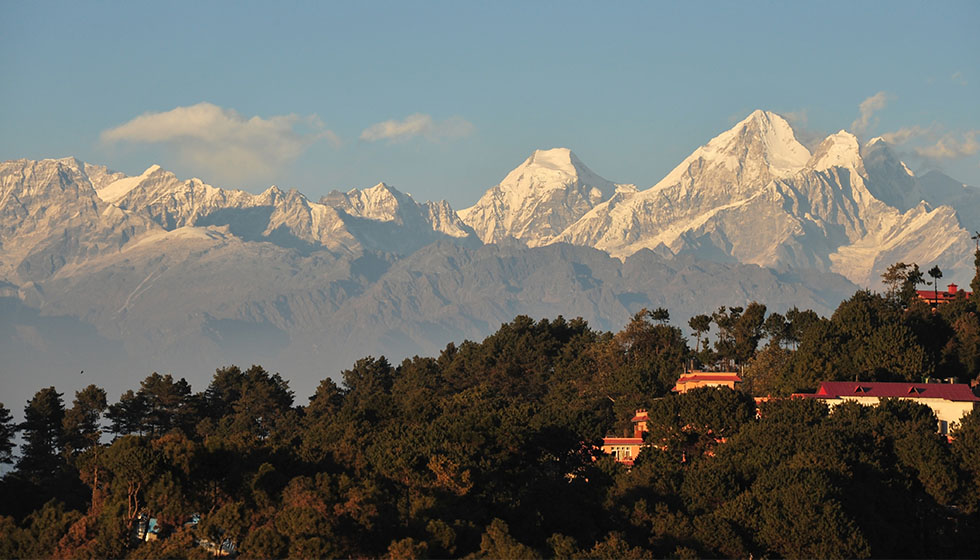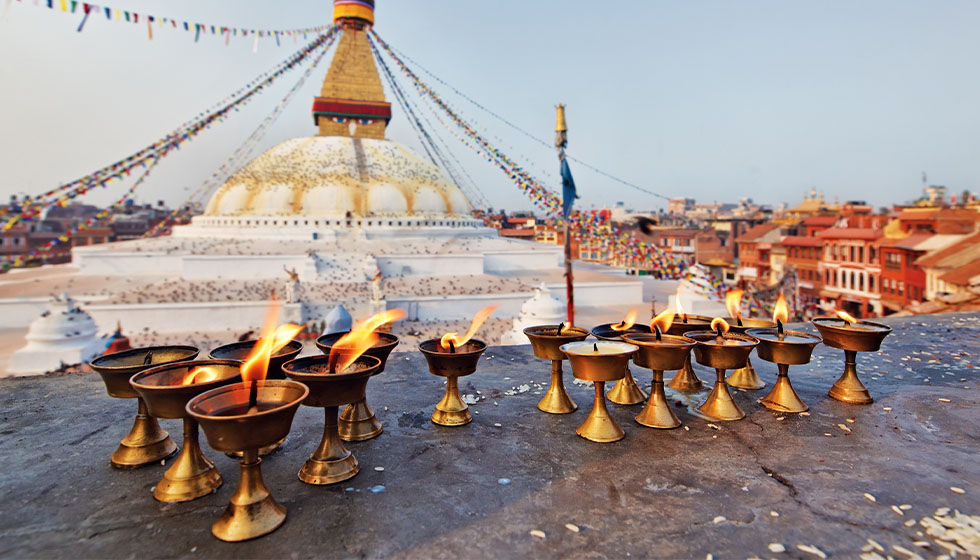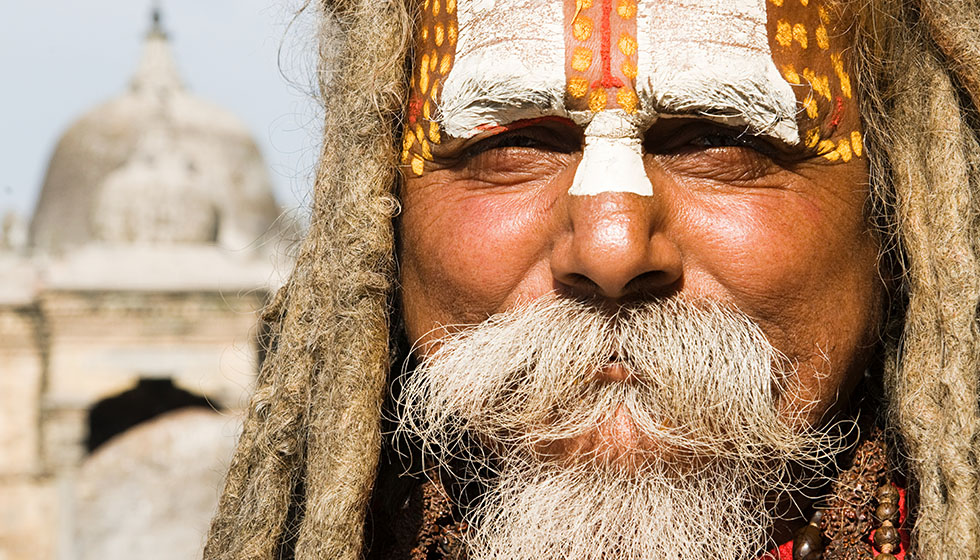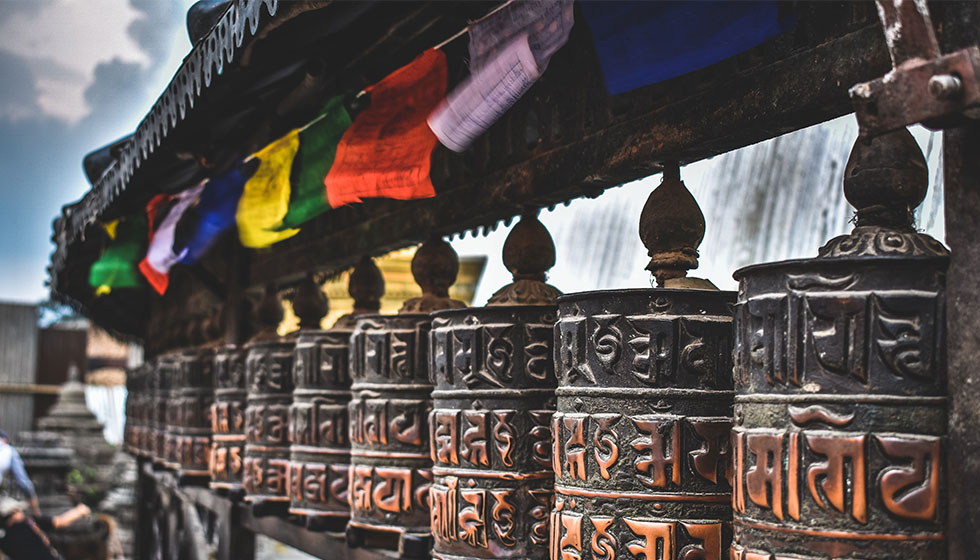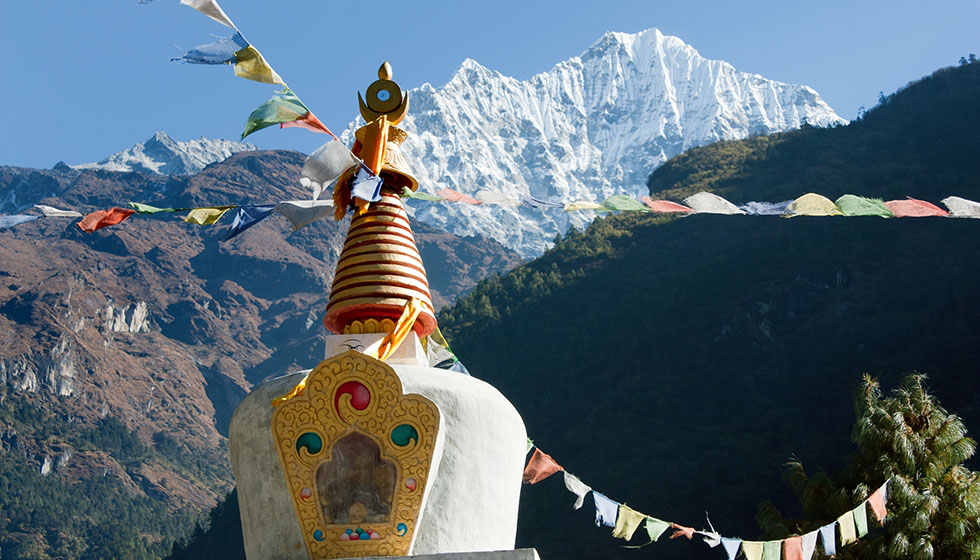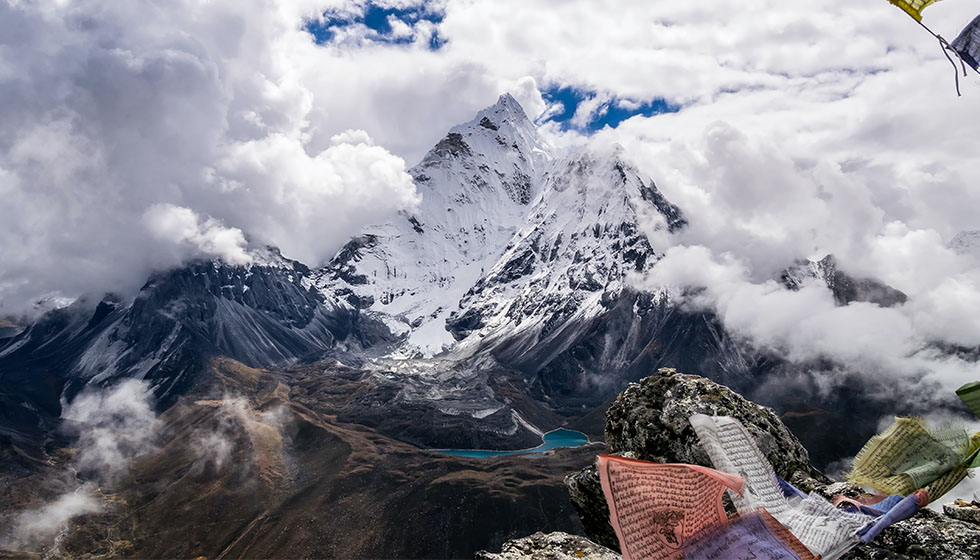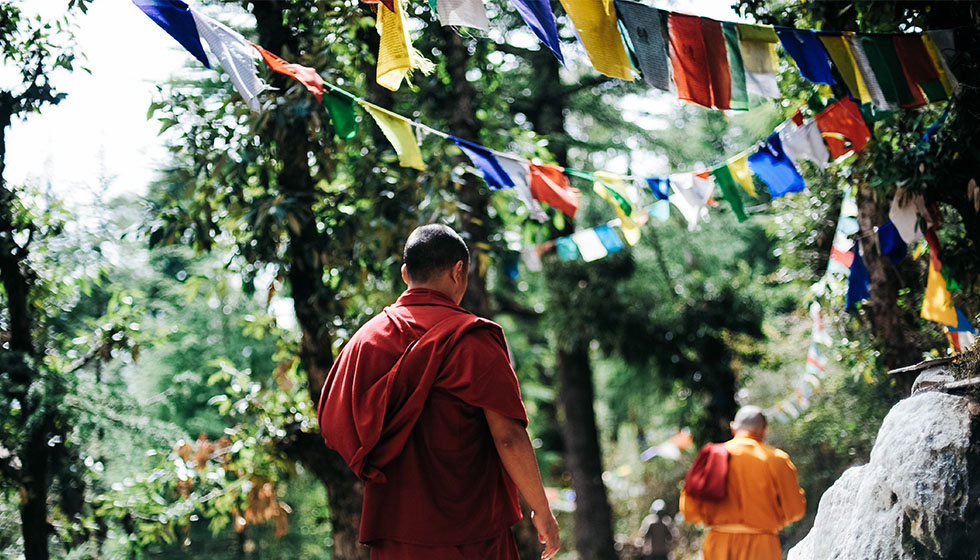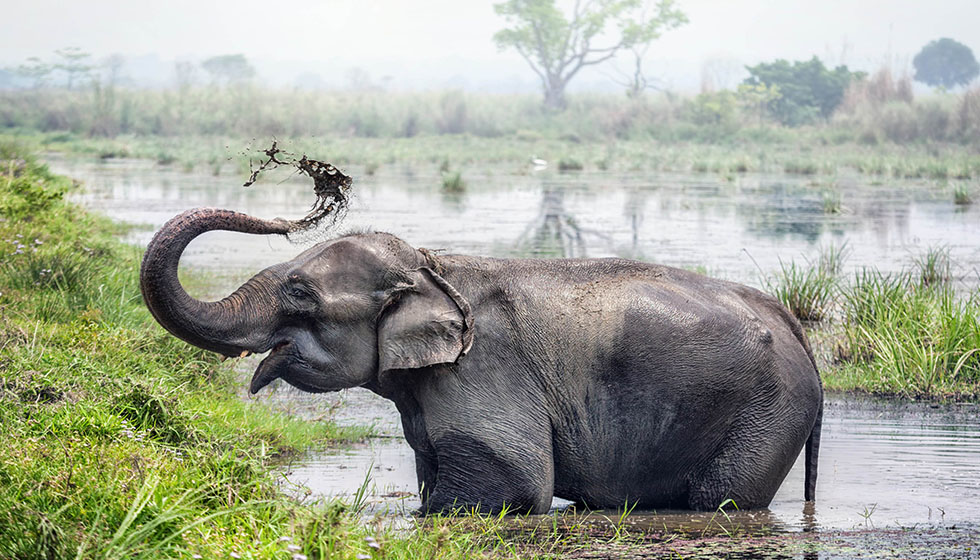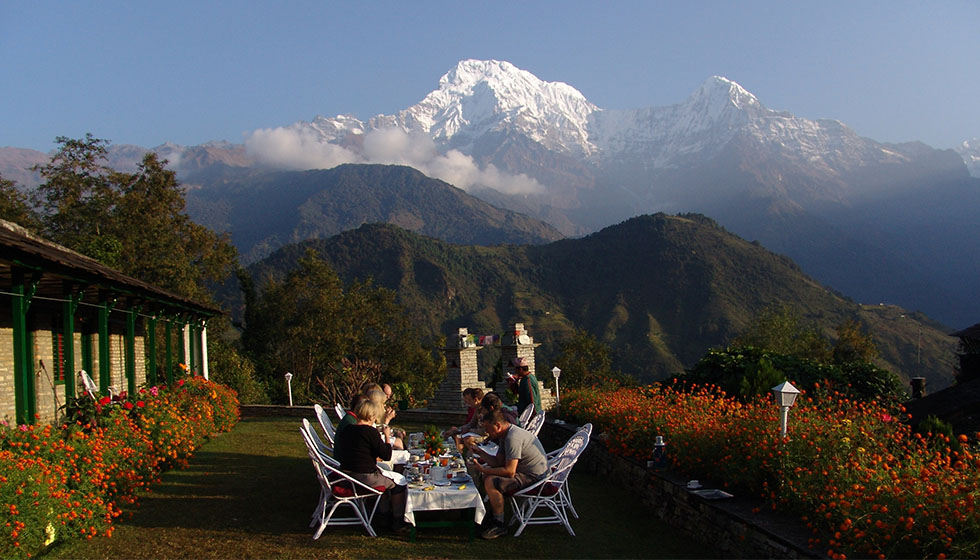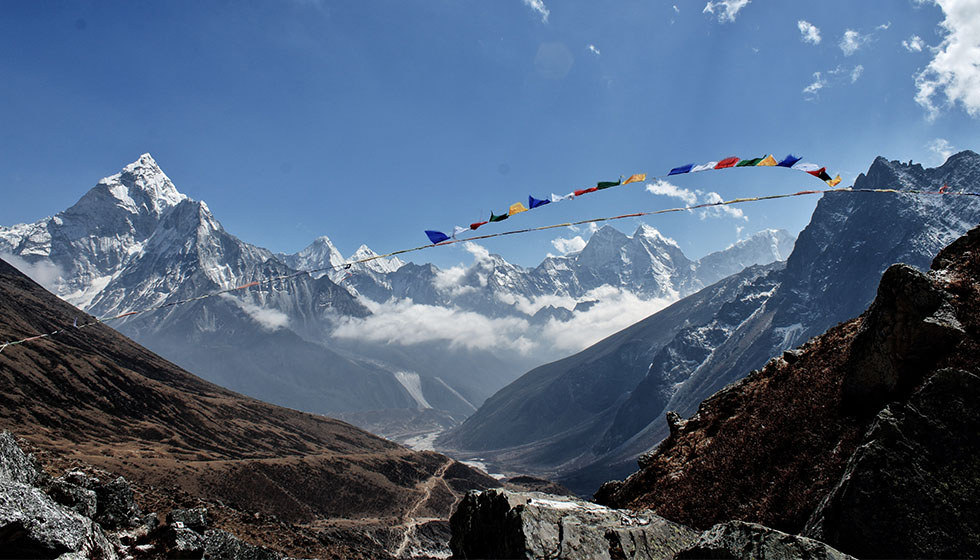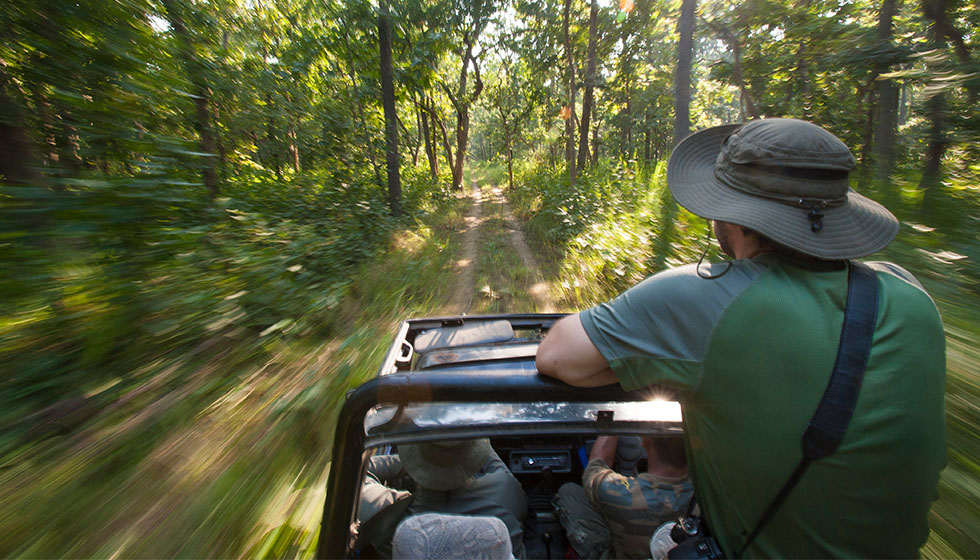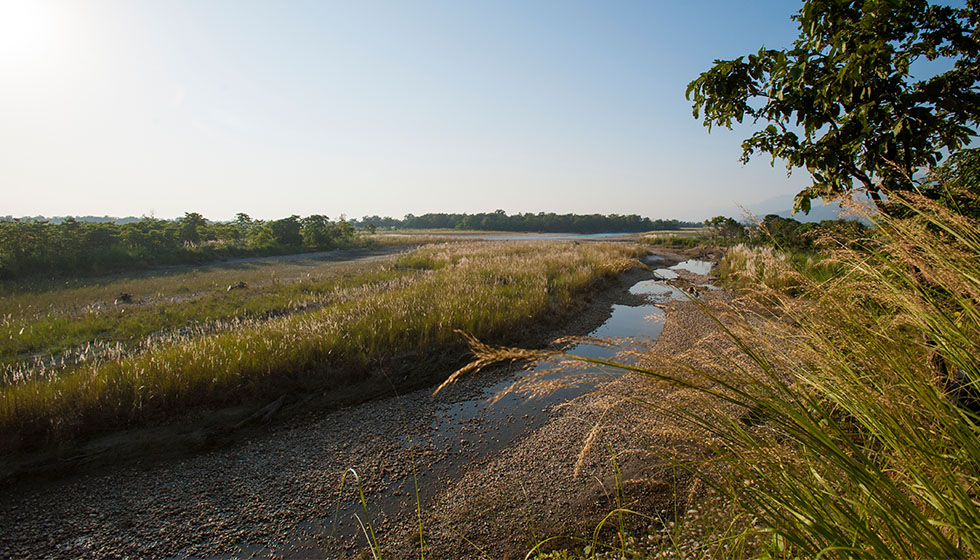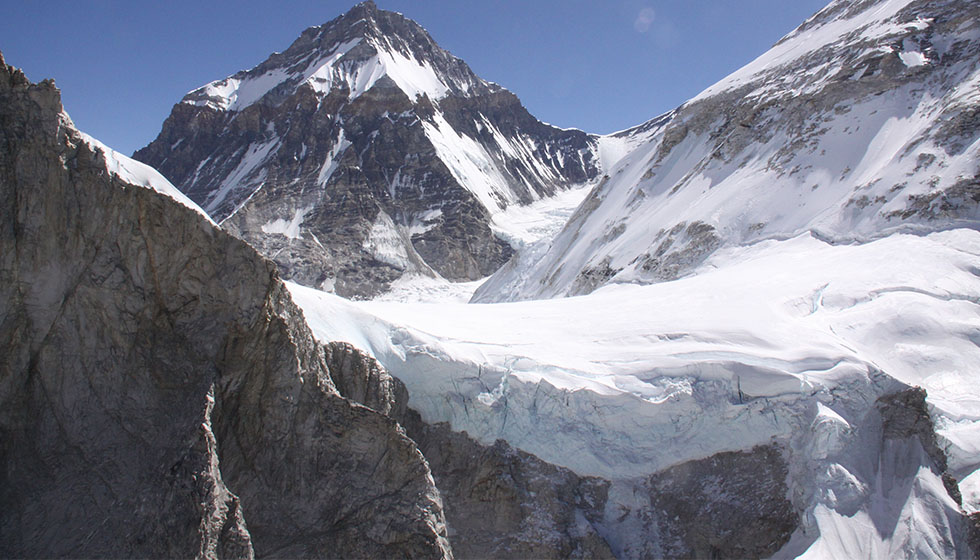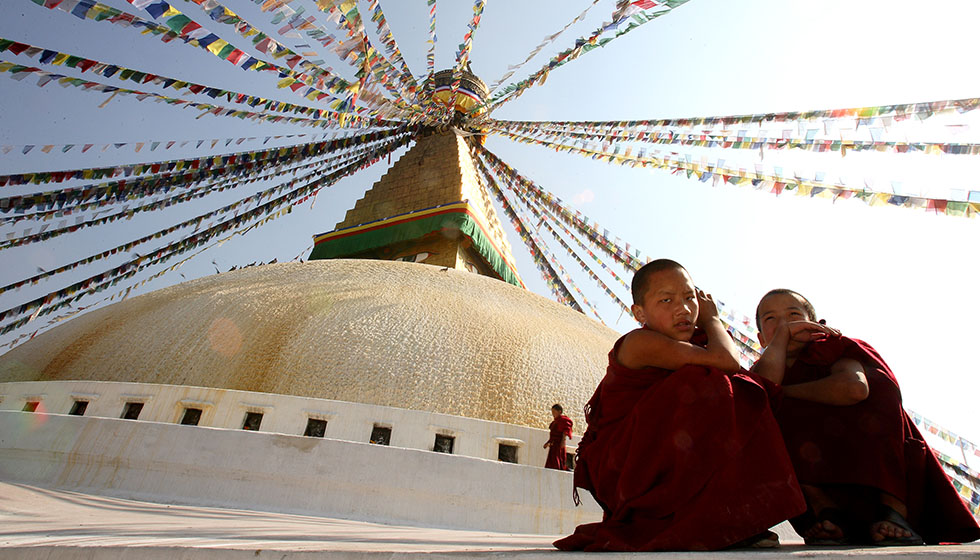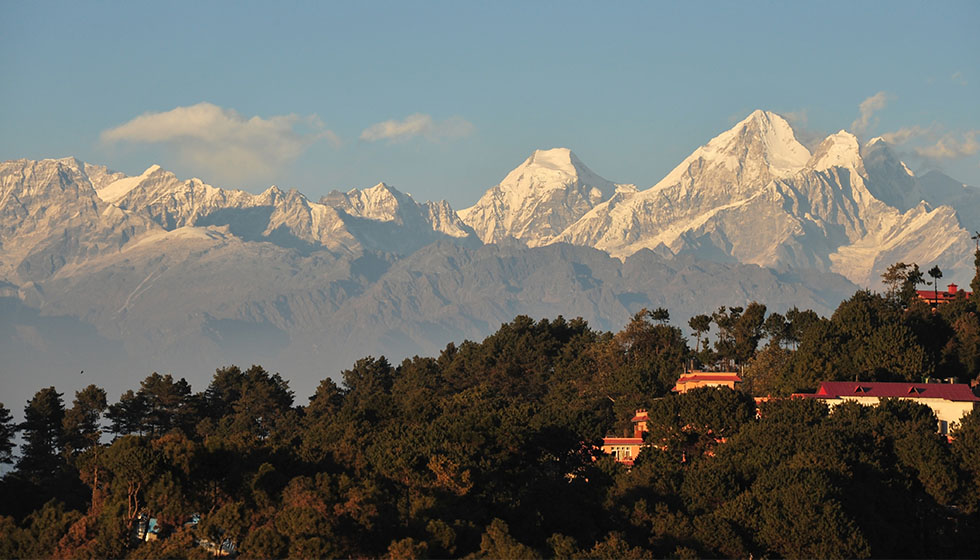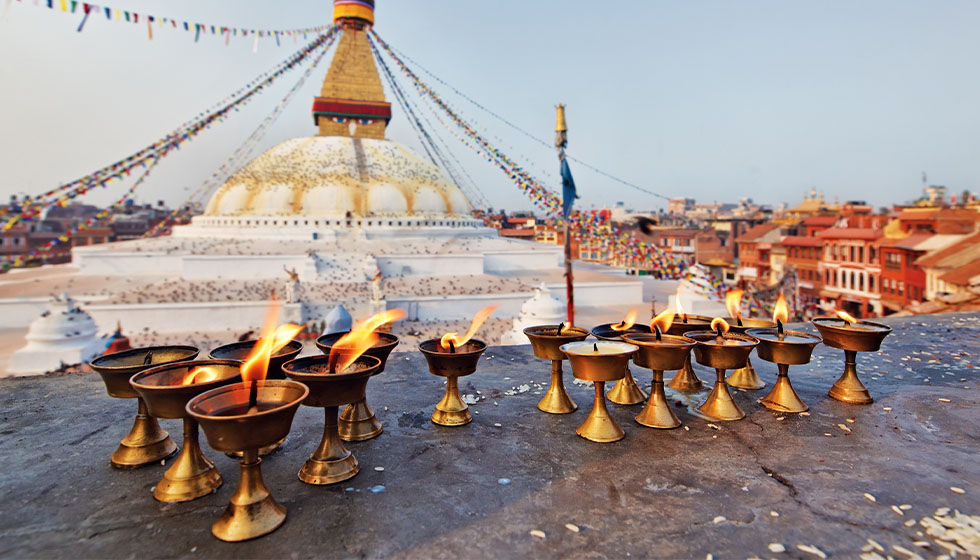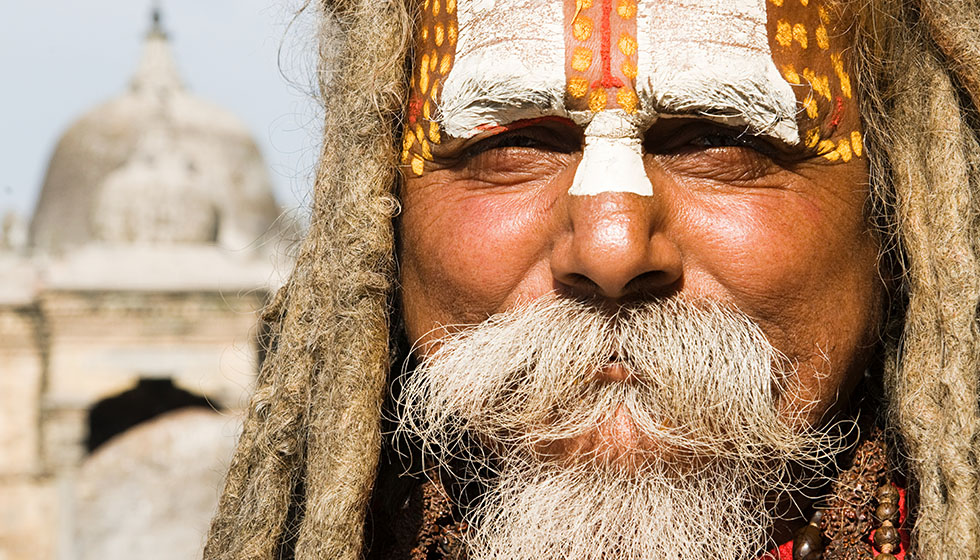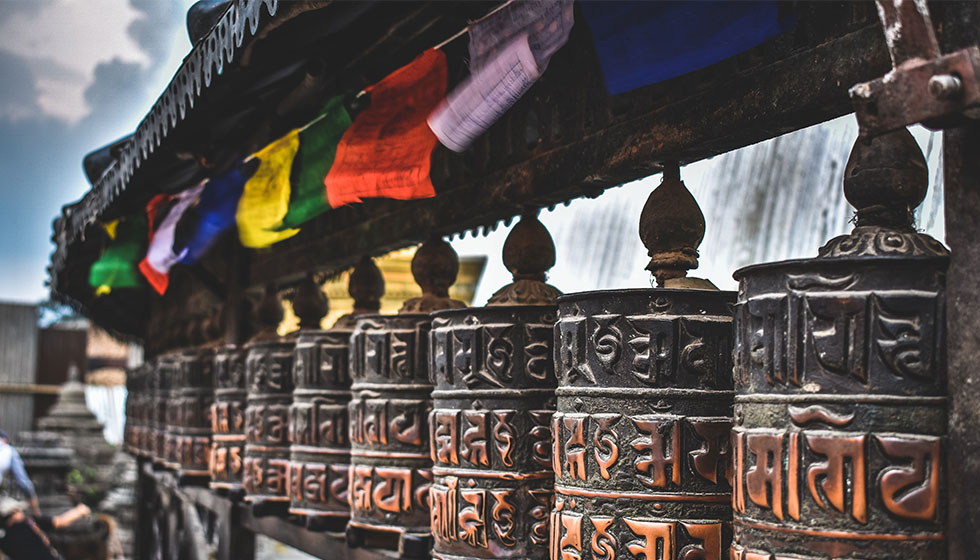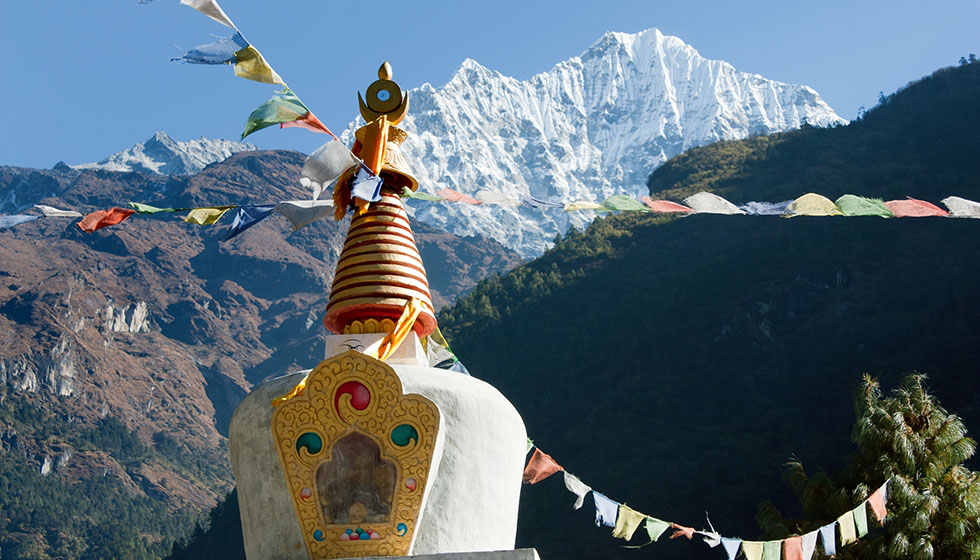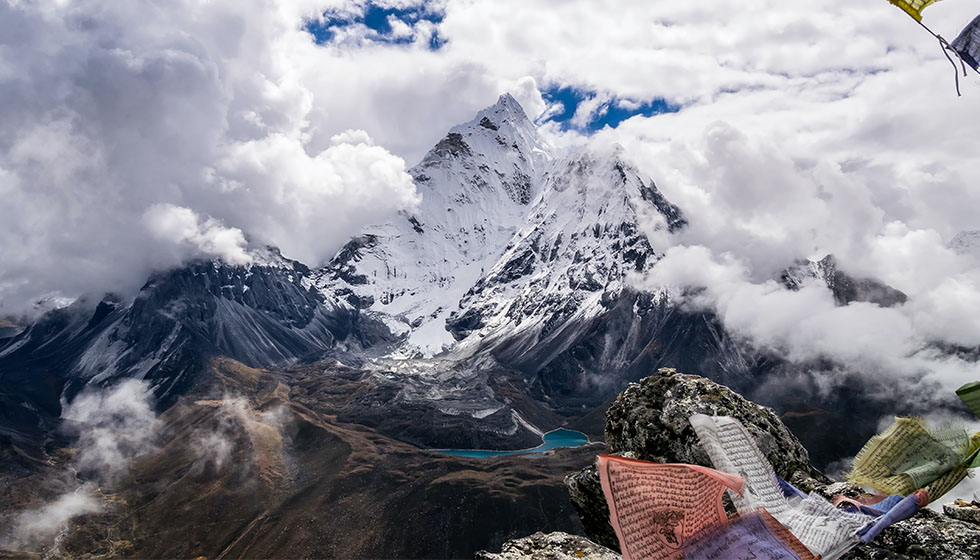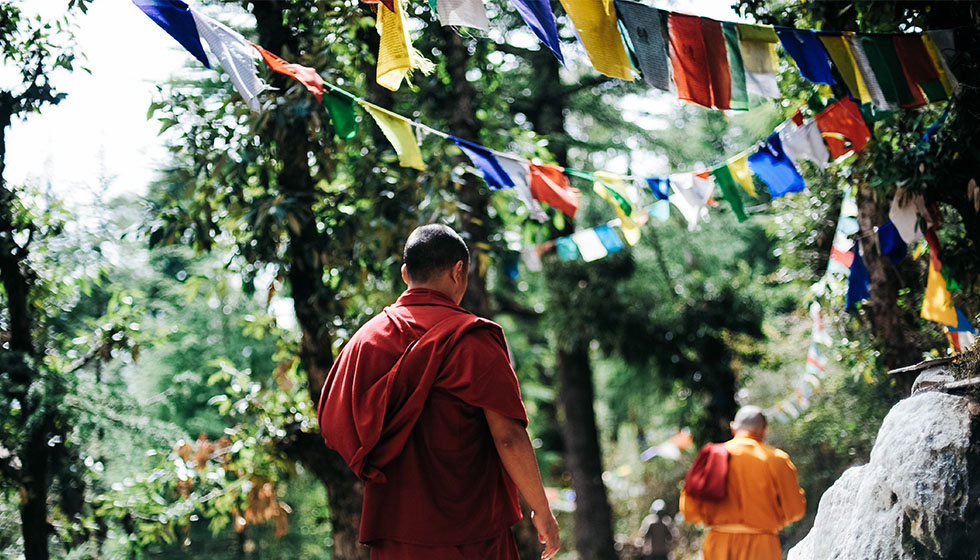 Top Reasons To Visit

Nepal

Often the best adventures involve looking beyond the obvious highlights. It's about the myriad exhilarating encounters that will make your heart sing. These are encounters that nobody could ever predict, but that make your travel genuinely unique.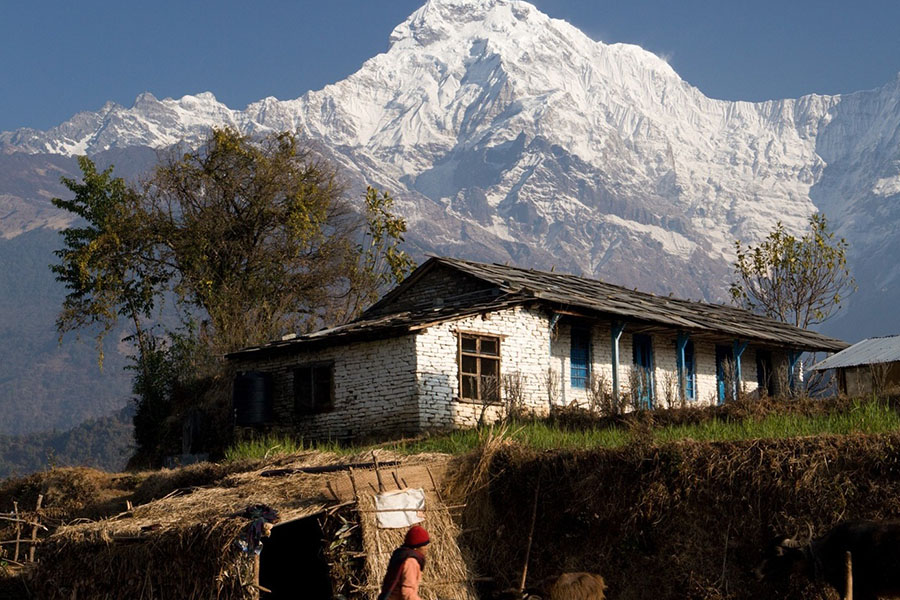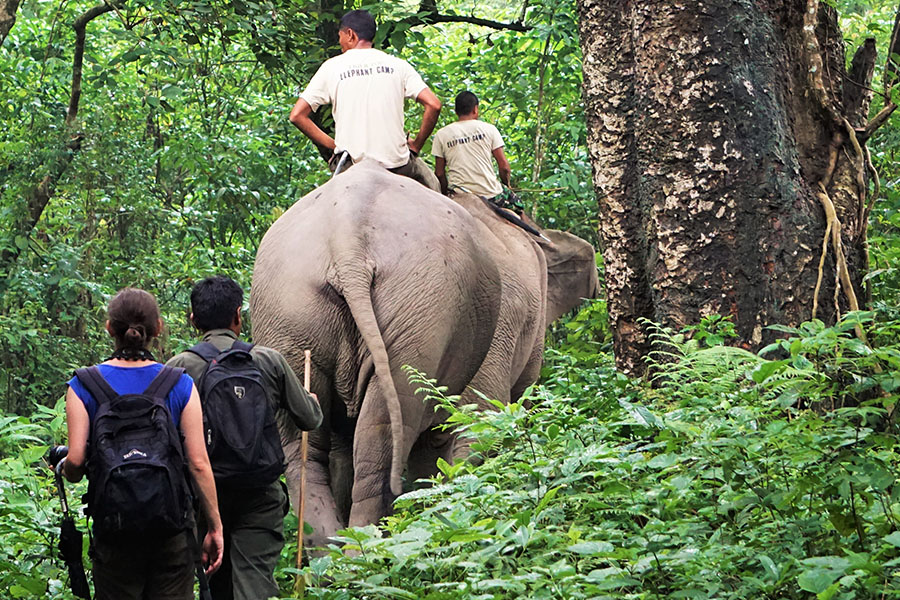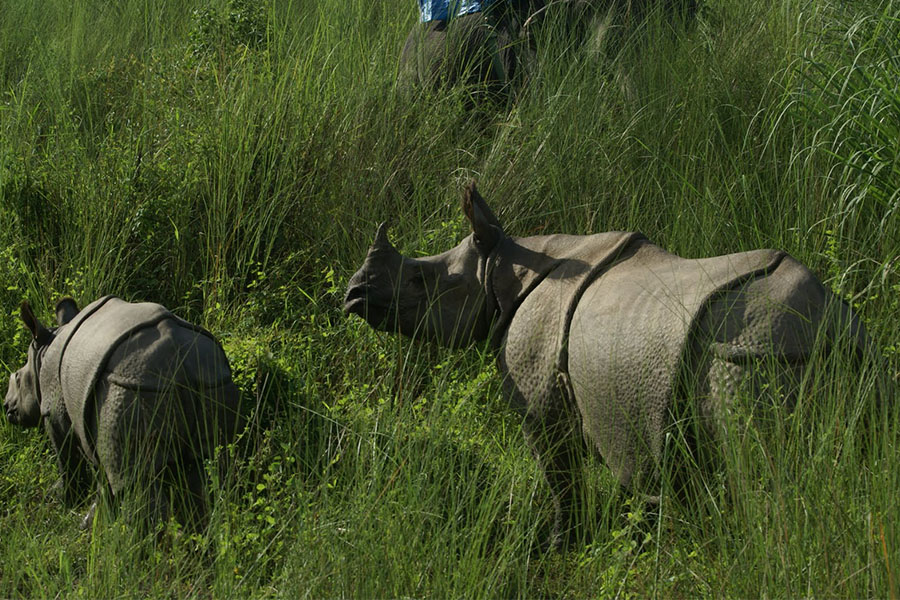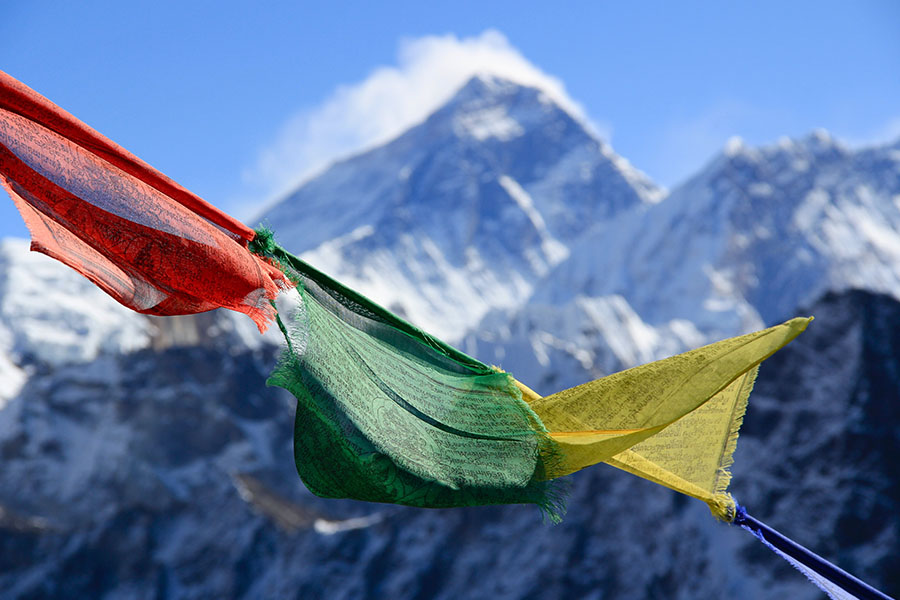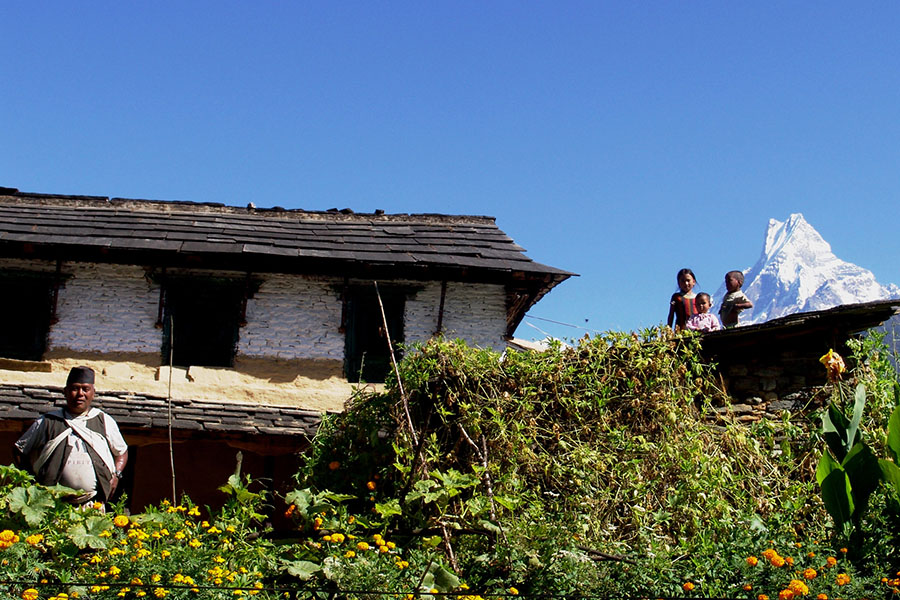 Best Time To Visit

Nepal
Time your trekking trip either pre or post-monsoon
The peak season for visiting Nepal, particularly for trekking, is from late September to mid-December.
Following the monsoon rains the foothills are newly clothed in green, the air is fresh and trekking is beneath cloudless skies with crystal clear views of the Himalayas. The best time for each trek depends on the elevations traversed. 
From the end of February to mid-April
It is warm and dry, the Terai's long grass has been cut, wildlife sightings in Chitwan and Bardia national parks improve and rhododendrons slowly begin to flower.
This season brings a second wave of visitors, including trekkers, though it's not such a popular time as autumn so you will have many trails to yourself. 
Best Time To Visit

Nepal

JAN

FEB

MAR

APR

MAY

JUN

JUL

AUG

SEP

OCT

NOV

DEC
Nepal's

Top experiences

Whether you're a seasoned explorer, a first-time adventurer, or a parent seeking a once-in-a-lifetime family trip, we can create your dream holiday filled with experiences that will stay with you for a lifetime.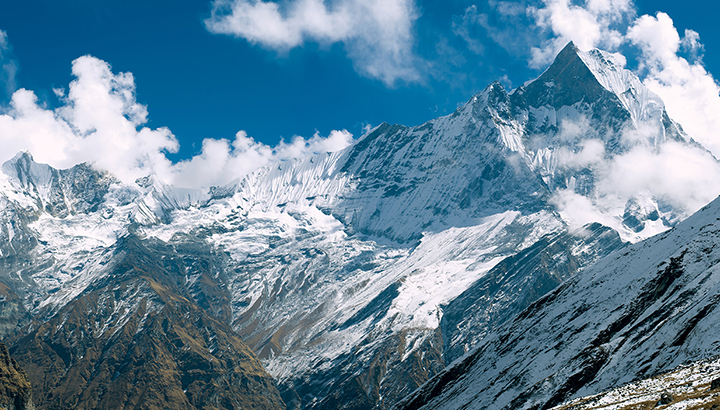 Luxury Trek in Nepal's Annapurna Himalayas
On foot along ancient winding paths linking isolated rural villages, you'll find jaw-dropping mountain scenery
Discover More
Popular safaris in Nepal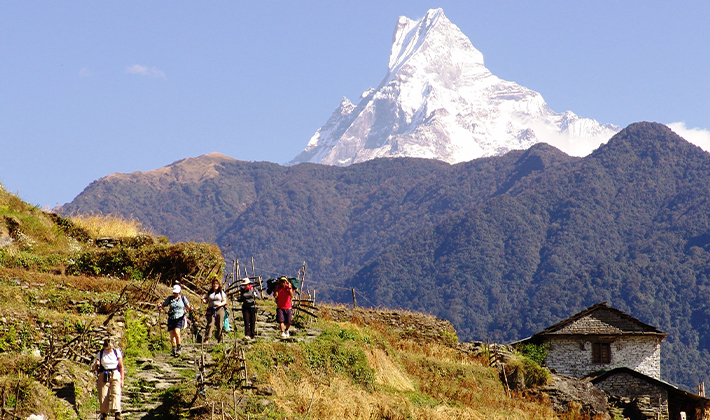 Nepal Trekking Holidays
Discover More
Highlights
Epic mountain scenery
Private treks along ancient paths
Rustic luxury staying in mountain lodges
Discover More
Nepal's

Parks & Areas

Nepal offers spectacular mountain scenery and some of the best trekking in the world. Check out the main parks and areas that could become part of your tailor-made Nepal holiday.

Chitwan National Park
Wedged between two river valleys at the base of the Outer Himalayas, Chitwan National Park is an excellent place to view the greater one-horned rhino and Indian elephant.
Highlights
– Walking with elephants in the jungle
– Good populations of rhino, sloth bear and wild boar
– Explore the park on foot, by boat or on elephant back
– Track tiger in the sal forests of the Terai Lowlands
Discover

01 | 02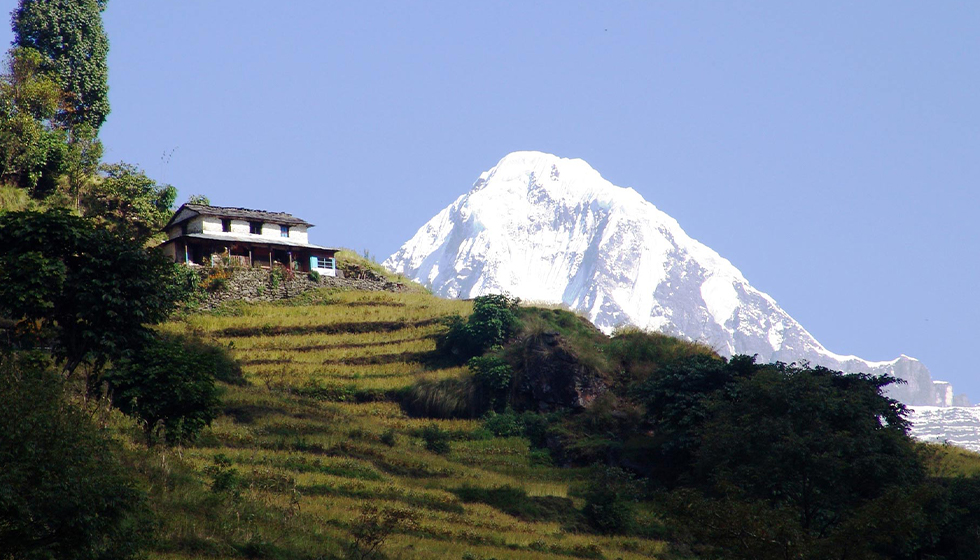 Annapurna Himalayas
Ancient winding paths, charming villages and breathtaking views of the high peaks of the Annapurna range.
Highlights
– Luxury trekking in the mountains
– Awe-inspiring walks and treks
– Stunning mountain views and scenery
Discover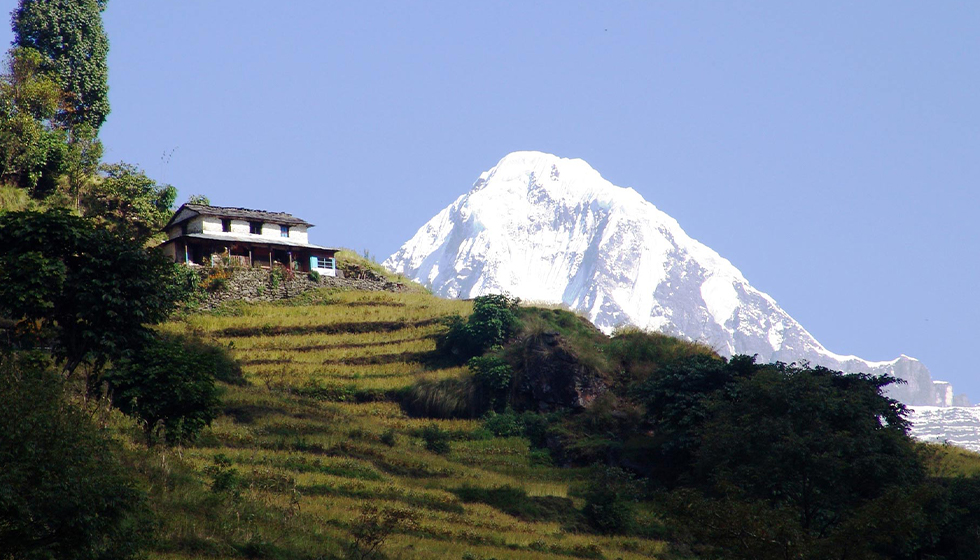 02 | 02
Our Favourite

Camps & Lodges

Lacking in any truly luxurious places to stay, Nepal is home to a handful of stylish camps and lodges that strive to have a positive impact on their local community and environment.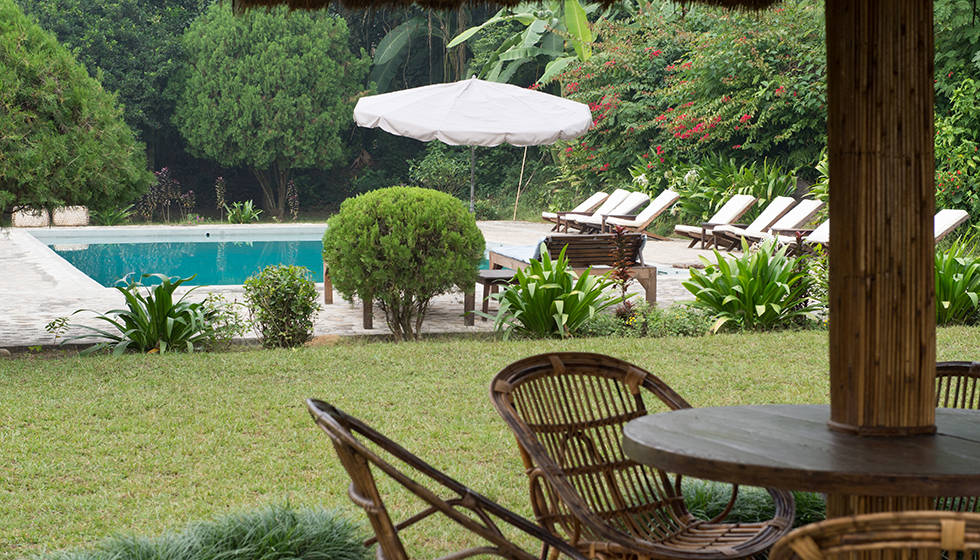 Tharu Lodge
Situated in Chitwan's buffer zone near the Rapti river, Tharu Lodge is owned and managed by the famous Tiger Tops group who set up the first camp in the jungle.
Learn More
Karnali Lodge
The accommodation at Karnali Lodge is fairly simple but what you will find here is some great staff who will arrange a personalised wildlife programme.
Learn More
Nepal (FAQs)

Need to Know
How fit do I need to be to go trekking in Nepal?
Although Nepal is best known for its famous challenging treks to Everest, we specialise in private treks that are within the capabilities of most people in good health who enjoy hiking and hill walking at home. As well as comfortable treks in the foothills of the Annapurna there are also many excellent day walks in the valleys that still afford fabulous mountain views.
Walking with your own private guide and porters to carry your luggage, you dictate the daily pace of your trek and you need only carry what you need for the day. The trails are well worn but can be steep, often with hundreds of steps cut into the hillsides. Walking downhill can be just as tiring as going uphill.
How many days do you need for a trek in Nepal?
Most clients choose to spend a couple of weeks in Nepal and devote up to half their time on the trail. Our fully supported private treks and walks are individually designed to suit you, from hikes through inspiring landscapes to challenging treks amid the world's highest mountains.
Even with just a couple of days on foot you'll be rewarded with spectacular views. We always build in time to acclimatise to high altitudes so that you complete your trek safely.
What should I pack for a trek in Nepal ?
Our treks are not technically challenging and do not require any specialist mountain equipment. Our treks are always fully supported so during the day you only need to carry with you what you need while trekking. Weather in the mountains can change dramatically so keep comfortable by wearing several layers that you can pull on and off as needed, rather than one item of bulky warm clothing. The sun can be strong so we recommend high factor sunscreen and a hat. Equally, gloves, a warm hat and waterproof hood on your jacket is just as important as other warm clothing. Your waterproof also works as a windproof layer.
Pack clothes and toiletries in plastic bags inside your kit bag or rucksack to keep them dry and easy to find. Water bottles, trekking poles and binoculars are suggested, and of course, comfortable worn-in trekking boots with ankle support. If you are prone to blisters, prevent them instead of needing to treat them by attaching Compeed, Second Skin or Moleskin where needed before beginning the day's walk.
A suggested packing list is provided on booking. Many items can be bought locally if you find you've left home without them. 
From Our

Travel Guides

Be inspired by our travel guides on experiences around the world.
Meet Our

Travel Experts

It takes genuine local knowledge to craft trips that go beyond the ordinary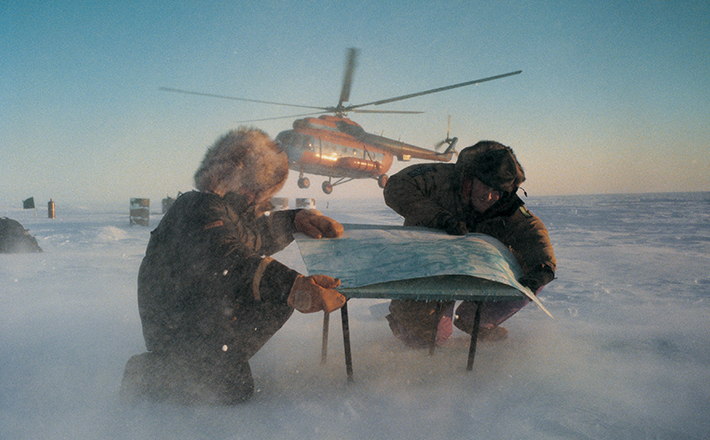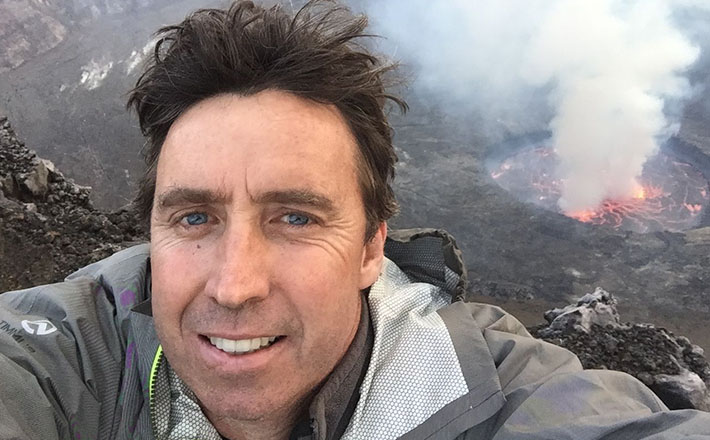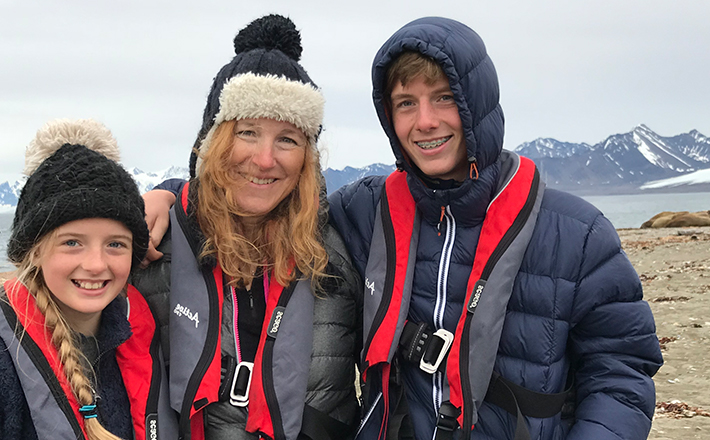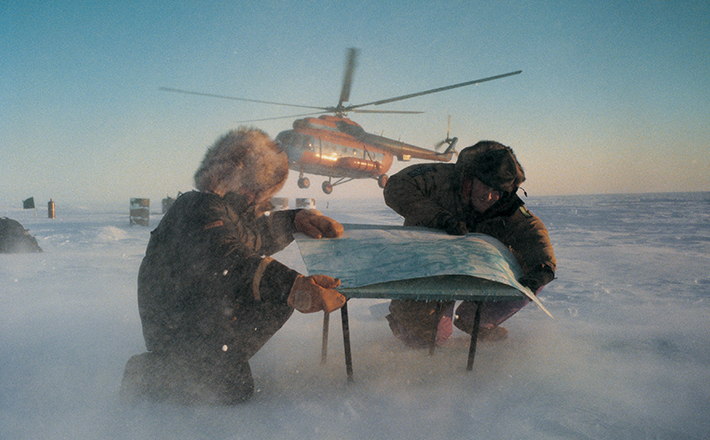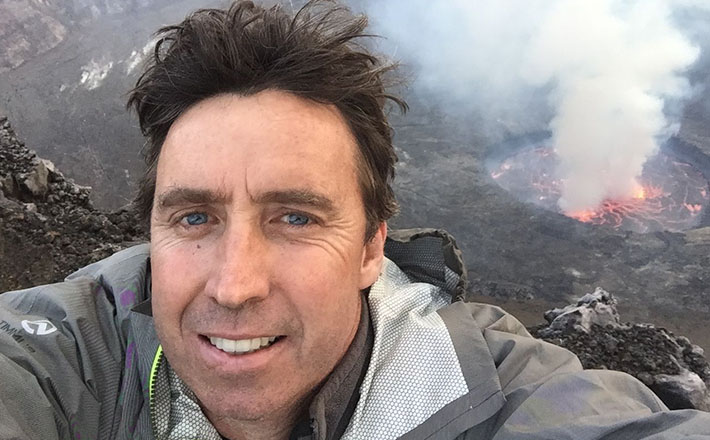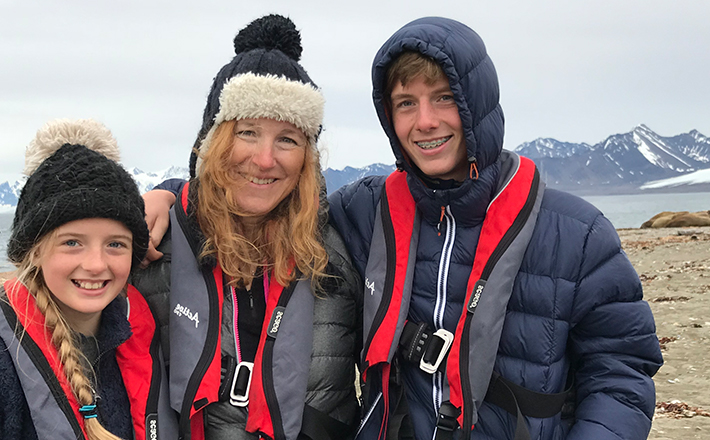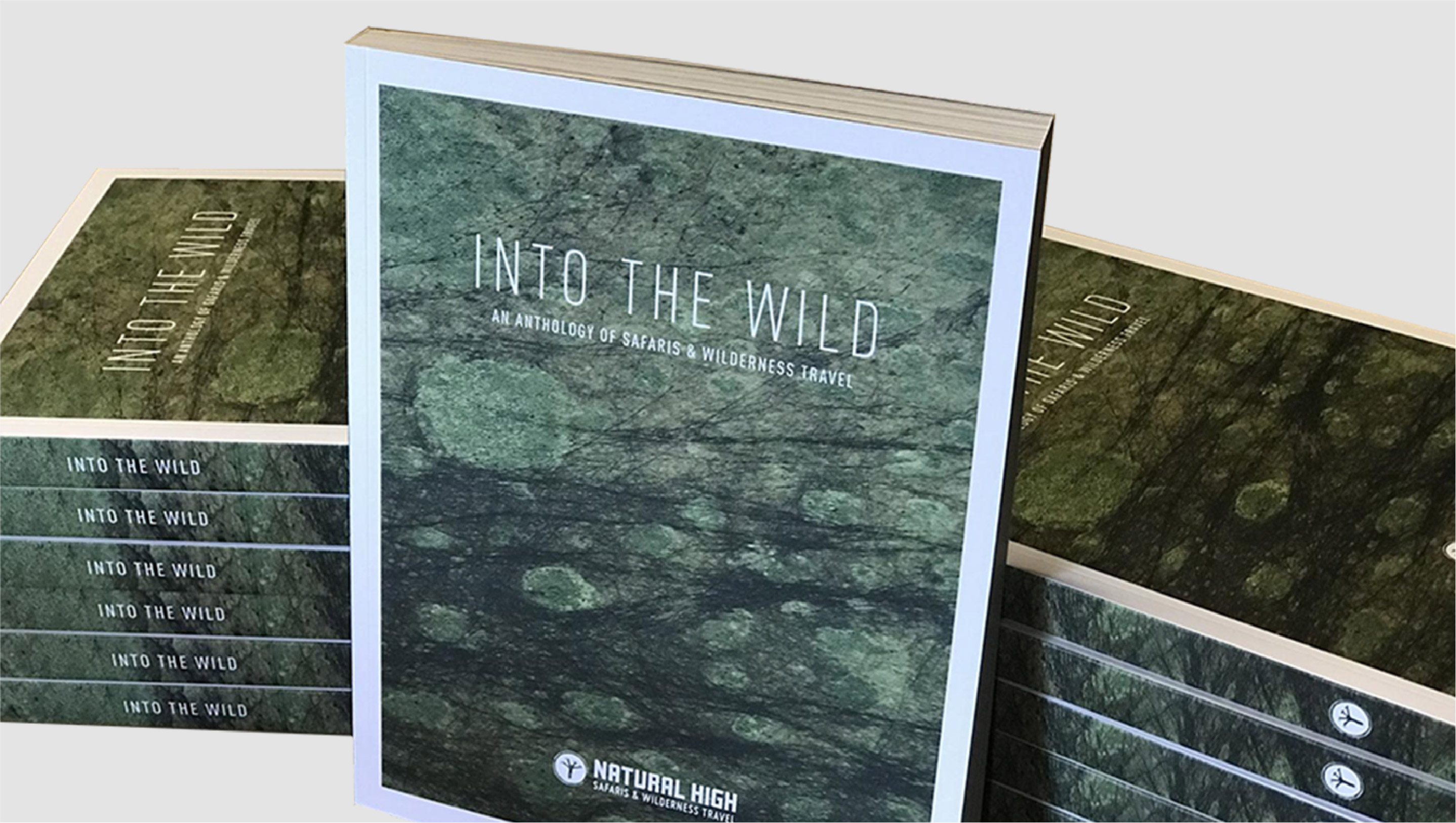 Into The Wild Brochure
Need some more inspiration? Request a copy of Into The Wild, our comprehensive anthology of safaris and wilderness travel.