Rwanda Safaris
Known for its phenomenal gorilla trekking in the Virunga Mountains, this wildlife experience in Rwanda is unquestionably one of Africa's safari highlights.
EXPLORE

About Rwanda
A quarter of a century after the genocide and civil war, Rwanda is a country transformed into one of the safest and progressive on the continent. And while mountain gorillas are definitely the top draw here, they are not the sole attraction.
Volcanoes National Park in north-west Rwanda is home to the largest population of mountain gorillas on the planet and has gained an international reputation for being the place to see them. With ten habituated groups, the likelihood of encountering a family is extremely high and the very act of purchasing your permit irrefutably aids the chances of survival for this critically endangered iconic Great Ape.
Many visitors to Rwanda choose to only visit for the gorillas, treating it as an add-on to a Serengeti or Kenyan safari, which is certainly possible given Rwanda's excellent infrastructure and air links—the gorilla habitat is a two-hour drive from the international airport. However, Rwanda is a fascinating country and a rising star on the safari scene, with allure beyond the gorillas.
In the east, Akagera, containing Rwanda's only savannah along with central Africa's largest protected wetlands, is emphatically worth visiting. As well as being among Africa's prettiest savannah reserves with swamp-fringed lakes, vast plains, and rolling hills, it is also an ongoing conservation triumph with the recent reintroduction of lions and black rhino. Located just a couple hour's drive from Kigali, the estimated population of 12,000 large mammals, 482 bird species, and a comfy lakeshore tented camp, Akagera is worthy of a detour.
Nyungwe Forest in the deep south is more of a mission to get to but for those that make the effort, the rewards are arguably even greater—Nyungwe is simply magnificent. The largest remaining tract of montane rainforest in eastern Africa is home to nearly a quarter of all primate species in Africa, including chimpanzees. The 130km network of paths and a suspended canopy walk allow unfettered access deep into the forest and the chimps can generally be tracked at short notice.
+ Read More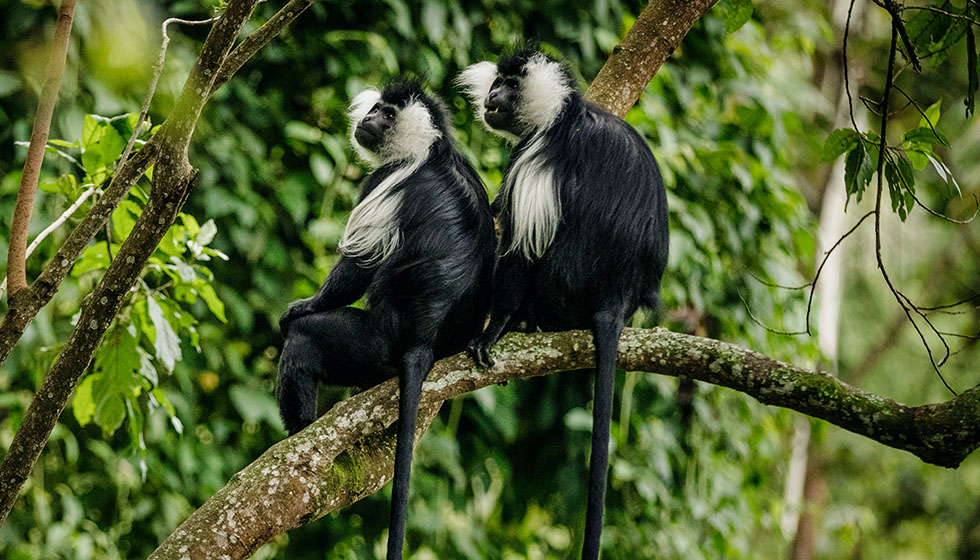 perfect for
Wildlife
Off the beaten track
Treks & Expeditions
Action & Adventure
Highlights
Mountain gorilla trekking experience
Chimpanzees and the golden monkey
First class camps and lodges
Mountain landscapes and African rainforests
A Better Way To Book
ATOL Protected

24/7 Guidance & Support

20+ Years of Experience

We take care of the leg work

We find you the best deal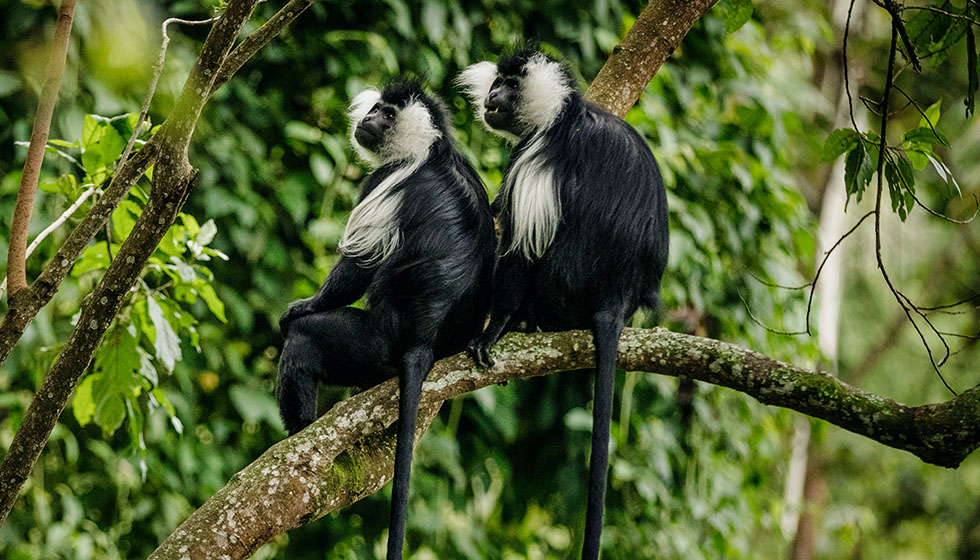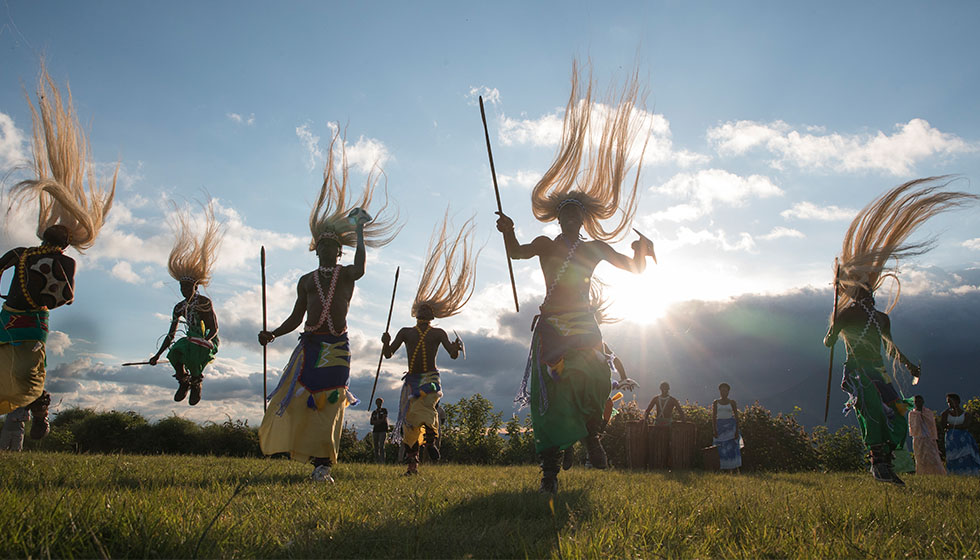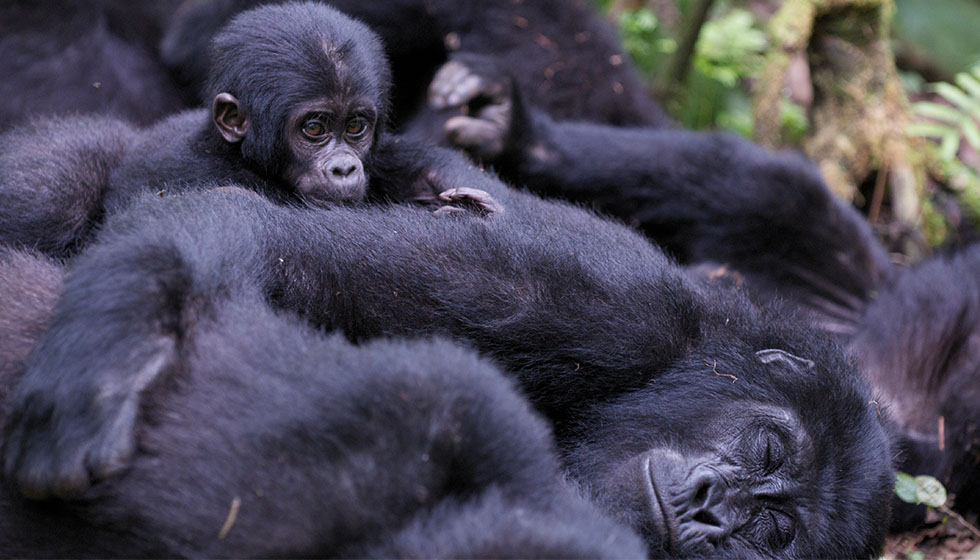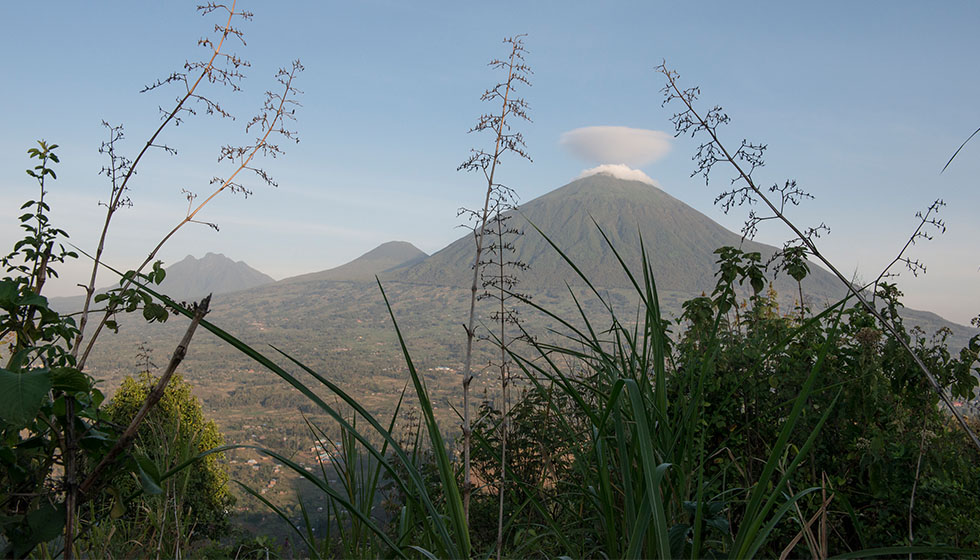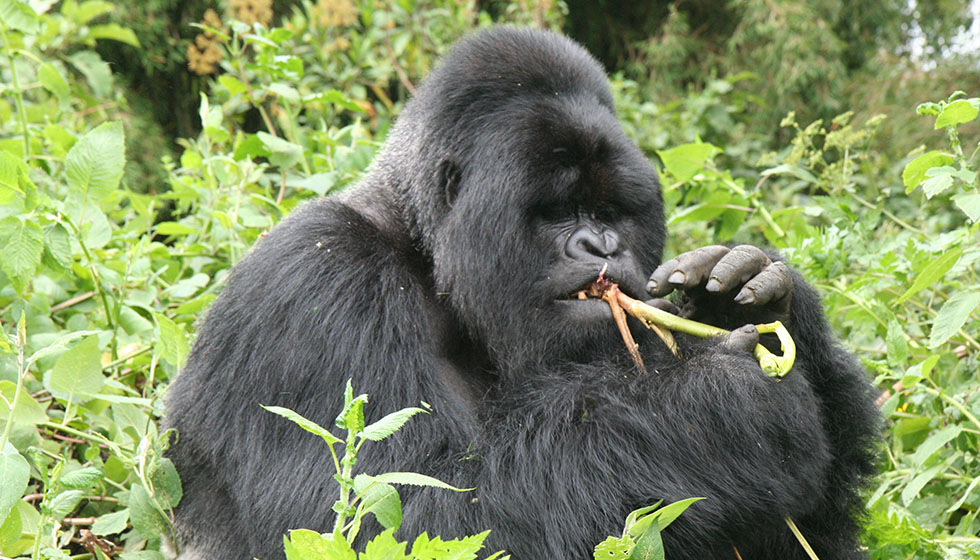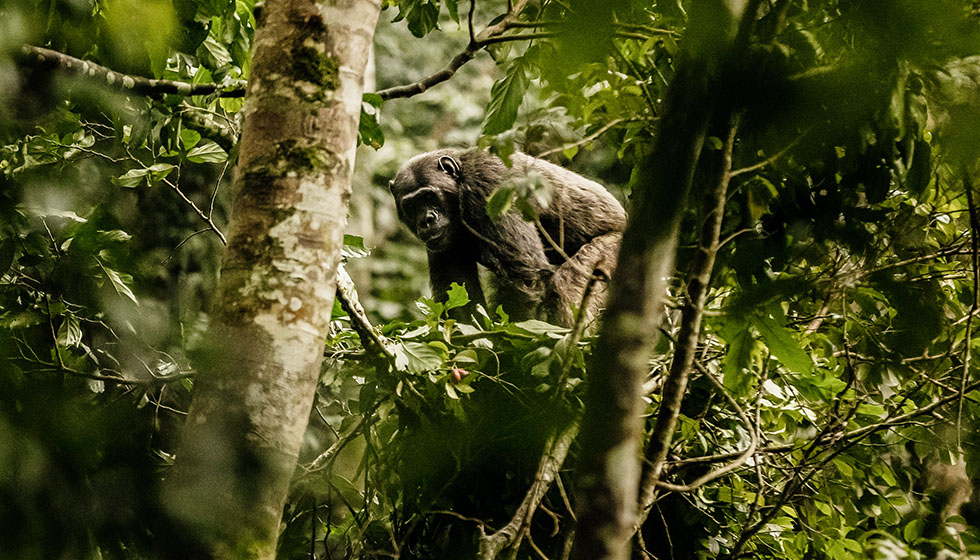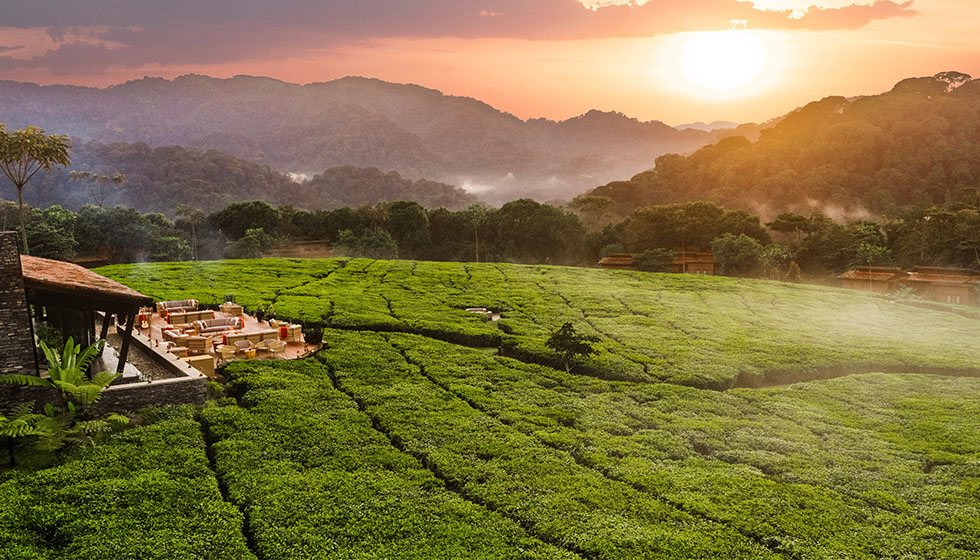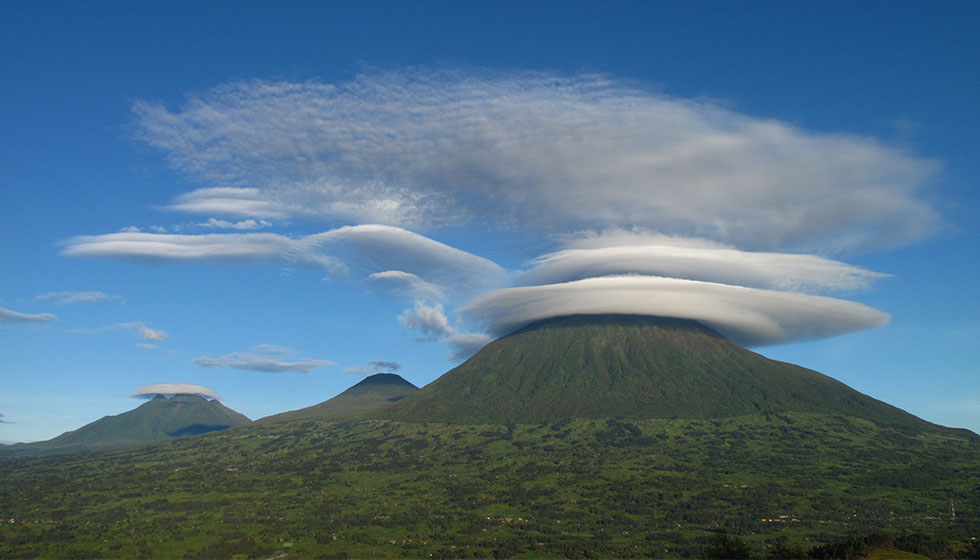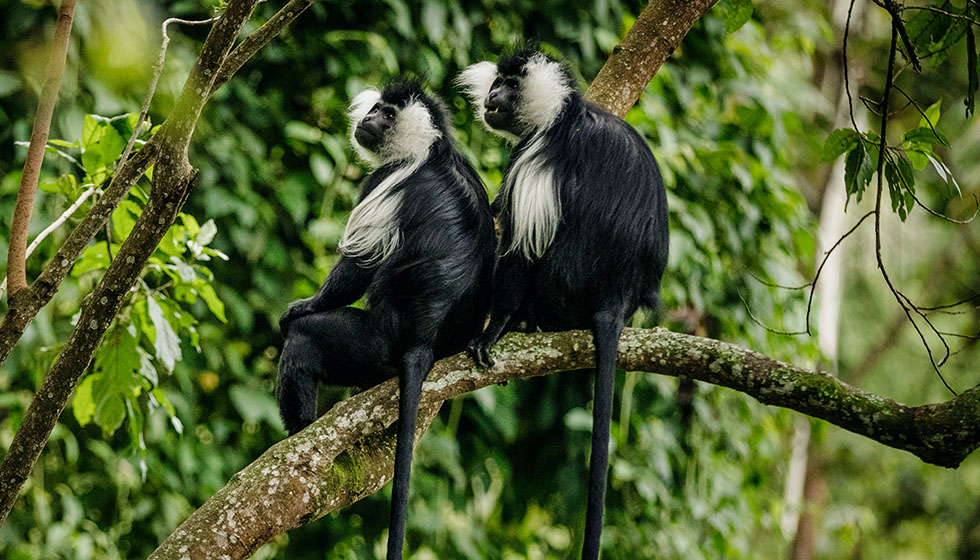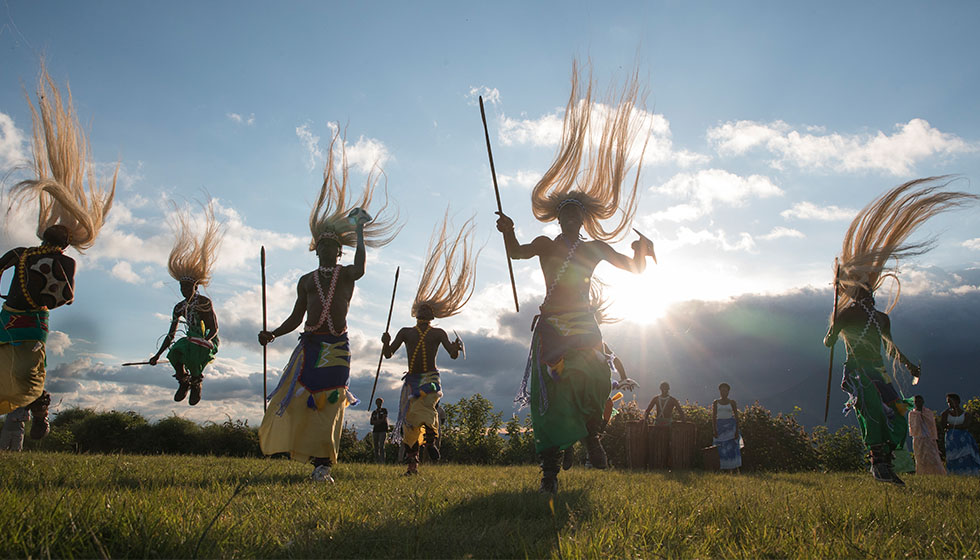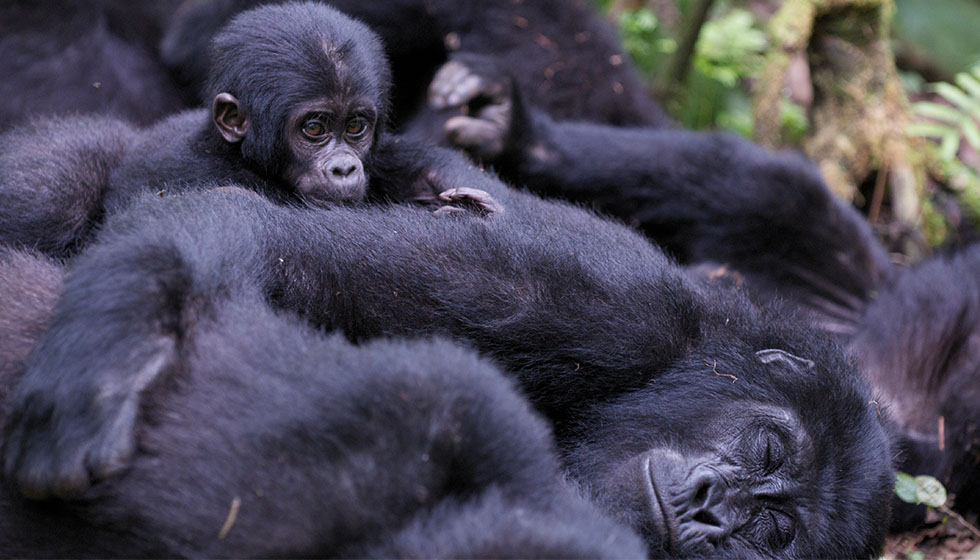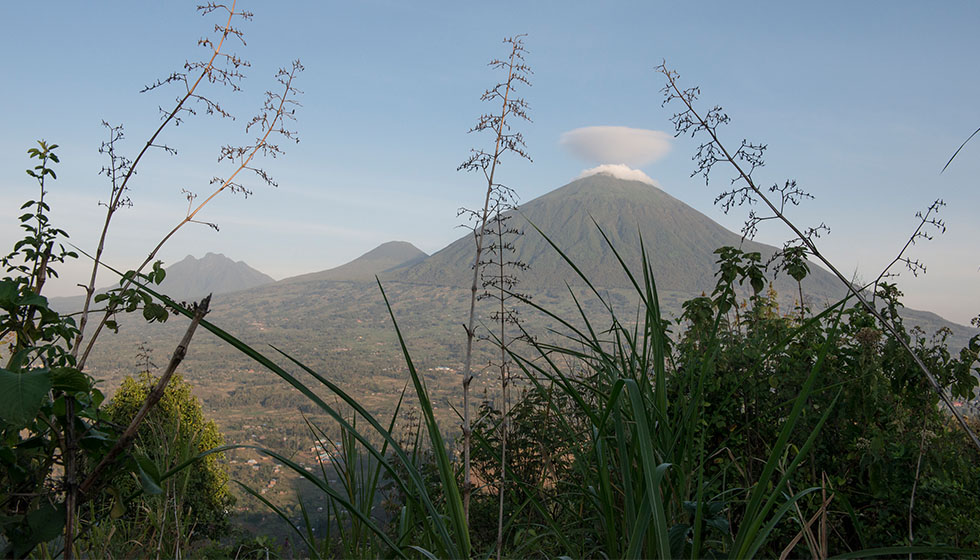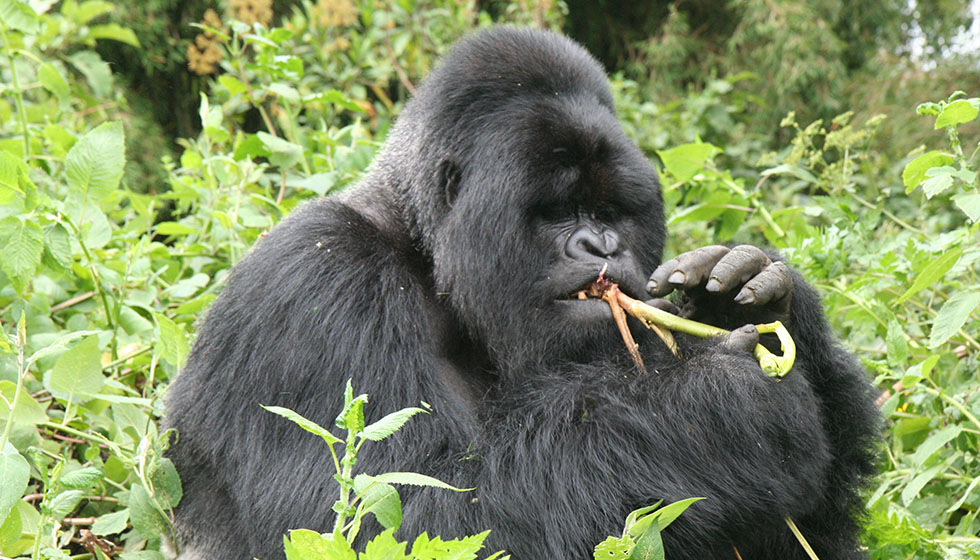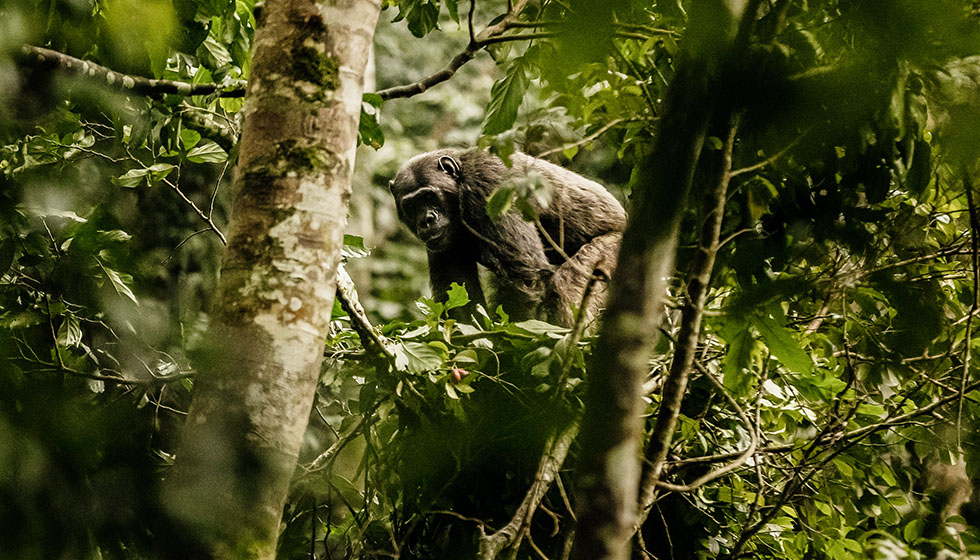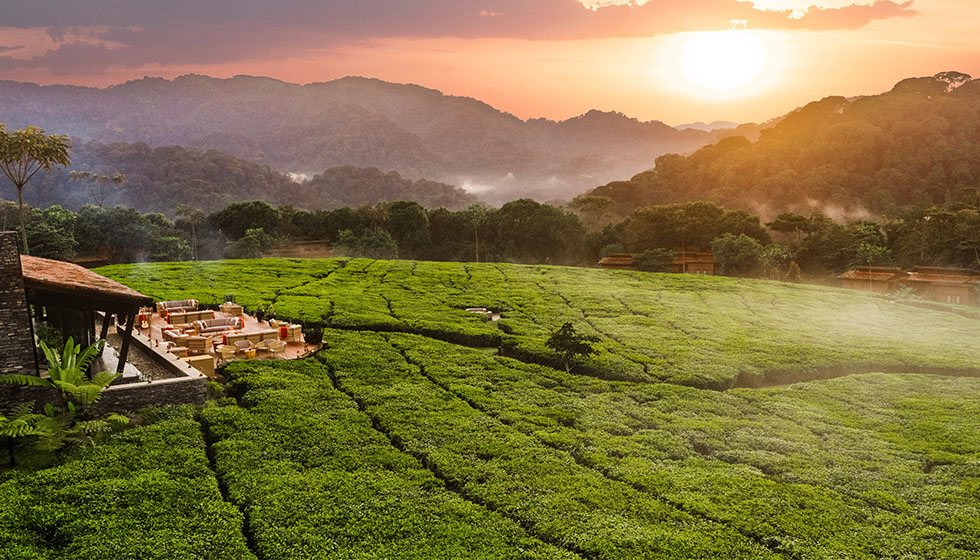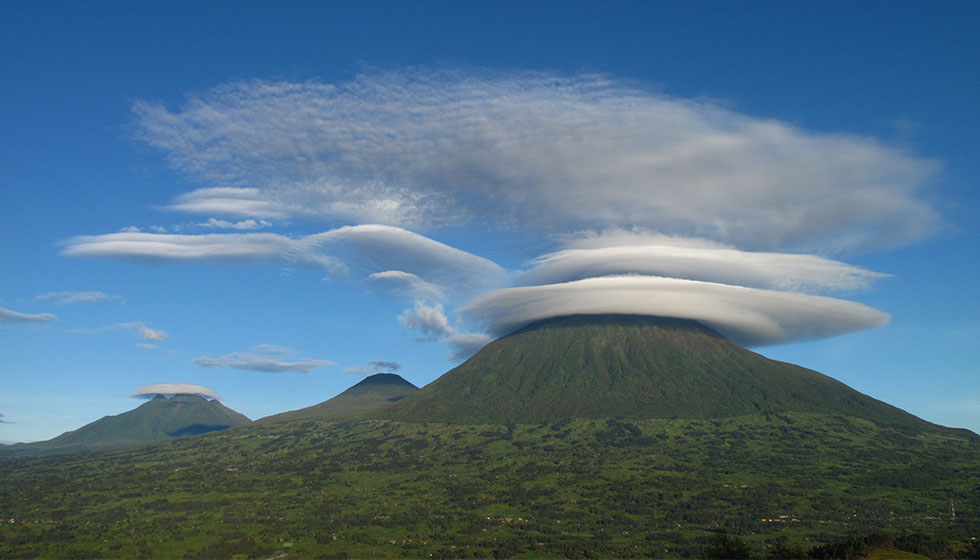 Top Reasons To Visit

Rwanda

Often the best safaris involve looking beyond the obvious highlights. It's about the myriad exhilarating encounters that will make your heart sing. These are encounters that nobody could ever predict, but that make your safari genuinely unique.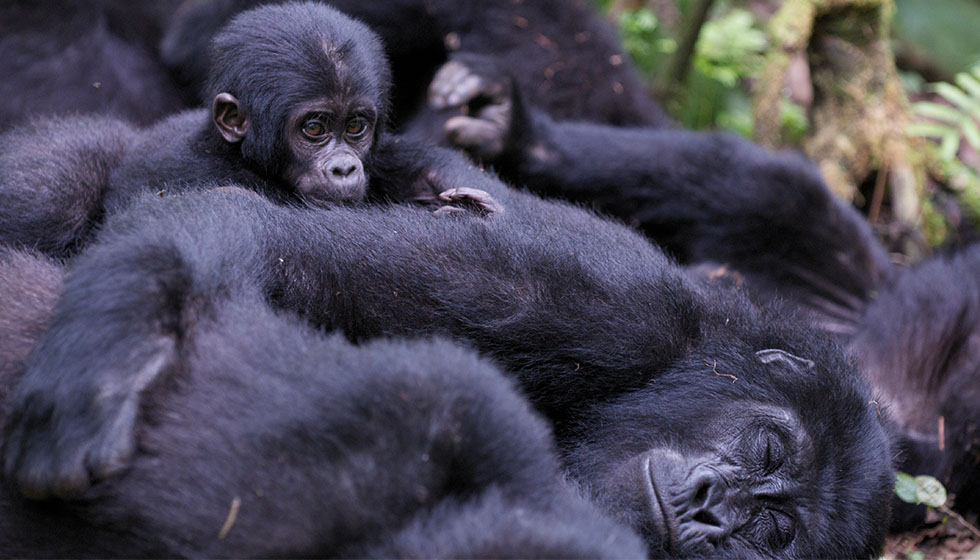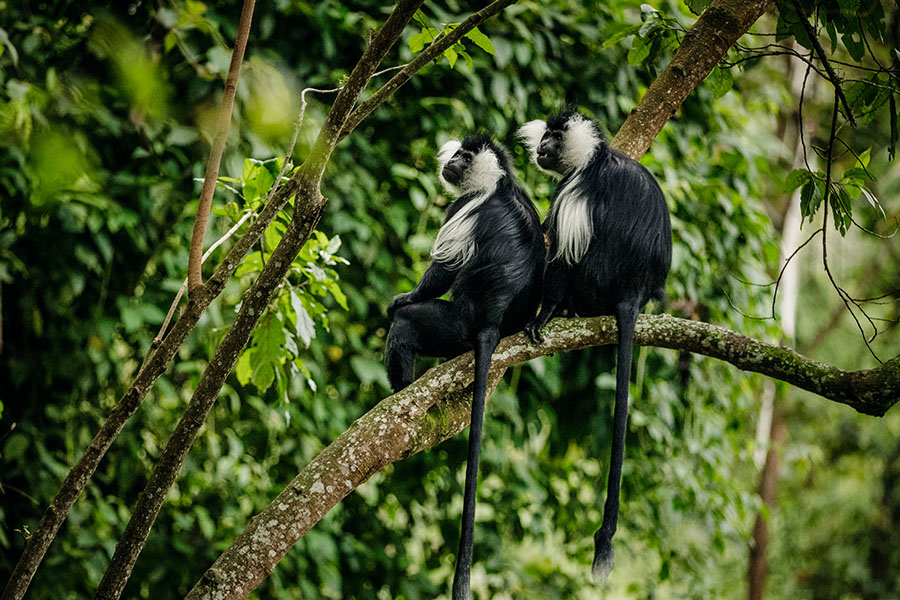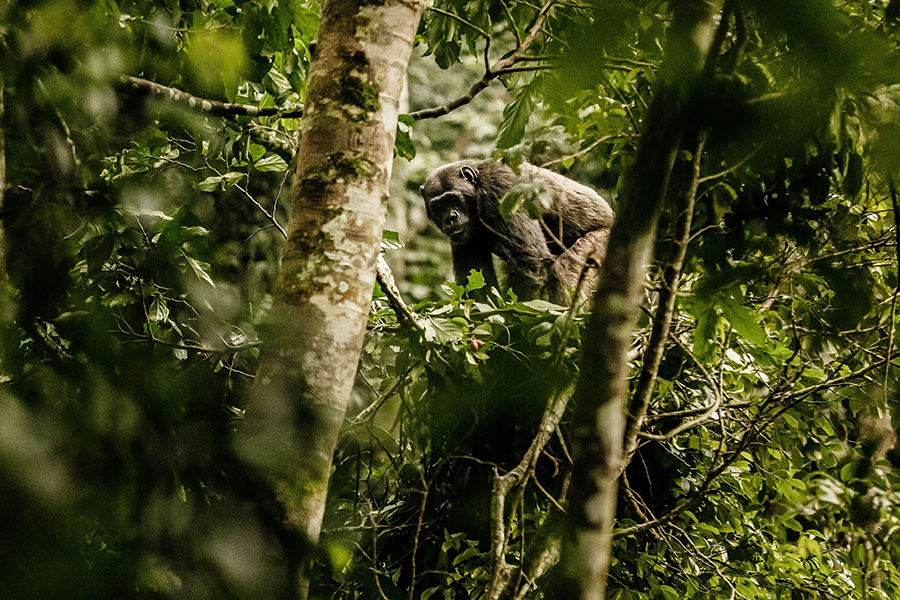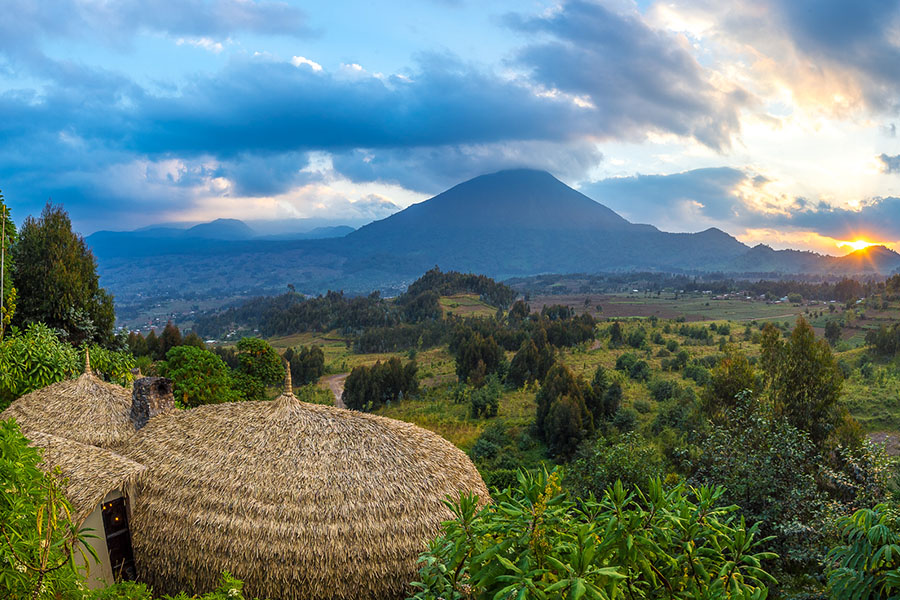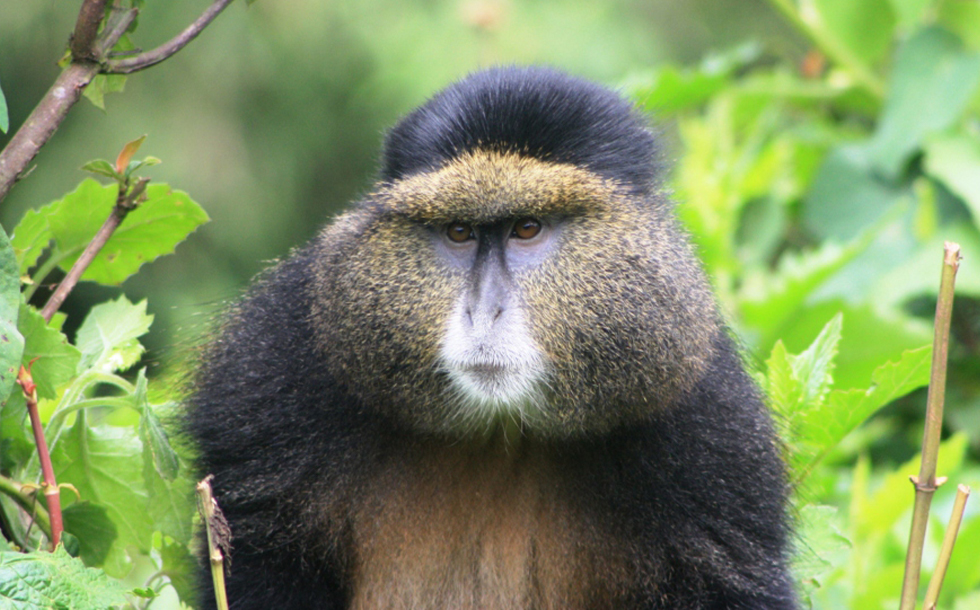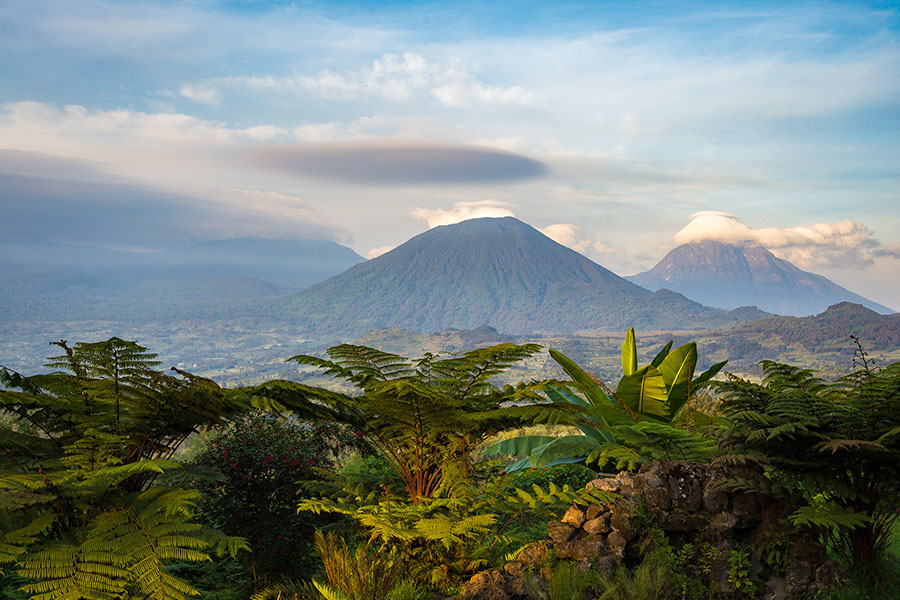 Best Time To Visit

Rwanda
Track the great apes of Rwanda from June to September
The high 'dry' season provides the perfect conditions for gorilla trekking and game-spotting at Akagera National Park.
While gorilla trekking can be undertaken at any time of year, it's most easily done between June and September. As it's the long dry season, conditions for trekking are ideal, since the weather is fairly temperate and it's less likely to rain, making the ground underfoot far more suitable.
Spotting game at Akagera National Park is an especially wonderful experience in June, when Rwanda's peak season starts. Antelope, black rhino, and leopards can be seen throughout this period, as the animals seek out water during the dry season.
+ Read More
Don't let the rains of Rwanda put you off
The low 'wet' season is often undesirable to visitors, yet it's the best time for chimp tracking.
The country's long rainy season lasts from March to May, when the rains are at their heaviest and most persistent. During March, the chimps can find their food more easily, meaning they don't have to venture too deep into the forest. Instead, they stay close to the forest floor, often in large groups. Despite the rain being heavy and consistent, it makes for stunning rainforest views, as the flora is lusciously green.
However, bear in mind that some trails can become particularly treacherous to embark on during the wet season, and many of Rwanda's unsurfaced roads are difficult to navigate. You can still visit the Nyungwe Forest, as long as you're more cautious, since the vegetation is thicker, and the slopes steeper.
+ Read More
Best Time To Visit

Rwanda

JAN

FEB

MAR

APR

MAY

JUN

JUL

AUG

SEP

OCT

NOV

DEC

JAN

FEB

MAR

APR

MAY

JUN

JUL

AUG

SEP

OCT

NOV

DEC
Rwanda's

Parks & Areas

Alongside Rwanda's extraordinary gorilla trekking experiences, you'll be spoilt for choice when it comes to the country's parks and trails.

Parc National Des Volcans
Towering almost 15,000 feet above sea level, the lush Parc Nationale des Volcans is home to a large population of mountain gorillas.
Highlights
– Mountain gorilla trekking experience
– Stunning views of the Virunga Mountains
– First class camps and lodges
– Mountain landscapes and African rainforests
Discover

01 | 02

Nyungwe National Park
The largest remaining tract of montane rainforest in eastern Africa is home to nearly a quarter of all primate species in Africa, including habituated Chimpanzees.
Highlights
– Trekking for primates
– Africa's highest canopy walk at 40m up
– Great birding with 310 species to be seen
– First class camps and lodges
Discover

02 | 02
Our Favourite

Camps & Lodges

Light tented camps, stylish lodges & fly-camps; Africa has it all. Best known for its superb safari camps and lodges – many designed with creativity and a real effort to complement, rather than dominate, their environments.
Load More
Rwanda (FAQs)

Need to Know
What is the best safari park in Rwanda?
Rwanda's start attraction is irrefutably the charismatic and iconic Mountain Gorillas and to see them you'll need to head to Parc National des Volcans.
If you'd like to go beyond the Gorillas (and Golden Monkeys) then Akagera has all the classics you might expect from an African safari, including Maasai giraffe, Burchell's zebra, lots of antelope, hippo, crocodile, and almost 500 different species of birds.
But if primates are what you're most interested in, Nyungwe Forest is home to 13 primate species, along with 275 different bird species and other vibrant flora and fauna. Get in touch with our team to discuss what you want to see and the best place to head to.
When is the best time to track gorillas in Rwanda?
Although gorilla trekking is considered a year-round activity, the best time is during the short dry season between mid-December and early-February, or over the longer dry season of June to September. These periods offer the easiest trekking conditions and lowest risk of contracting malaria.
How fit do I need to be for gorilla trekking?
It certainly pays to be fit to get the most out of your Rwanda gorilla trekking experience. These excursions can last anywhere from 30 minutes to nine hours, which means you could be exploring the forests all day. Many begin to prepare for their treks up to six months before travelling, simply by walking, hiking, or cycling.
Generally, a reasonable level of fitness is required but for anyone that's not feeling in top form there is the opportunity to request visiting one of the closer Gorilla family groups – and leaving the racing snakes to head off to those furthest away. During your trek, you can hire a local porter that will support you and carry your bags. The money goes directly to the porter and therefore local economy so definitely something to consider before you head into the forest.
From Our

Travel Guides

Be inspired by our travel guides on experiences around the world.
Meet Our

Travel Experts

It takes genuine local knowledge to craft trips that go beyond the ordinary. The Natural High team have unrivalled experience and will take your ideas and turn them into your trip of a lifetime.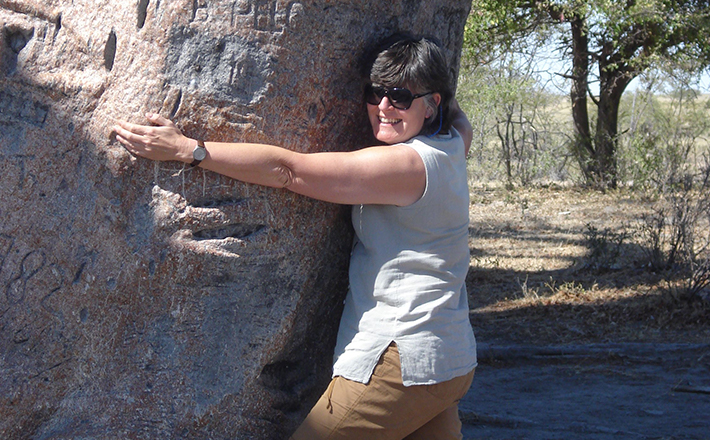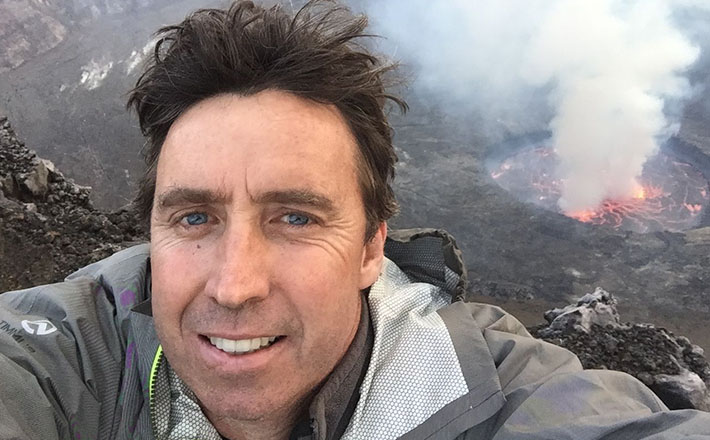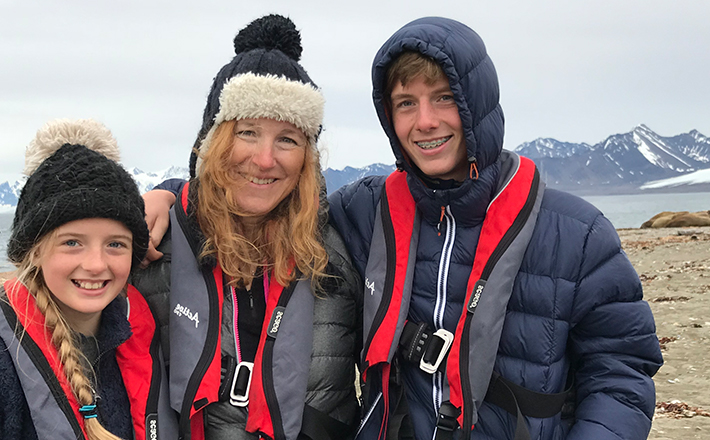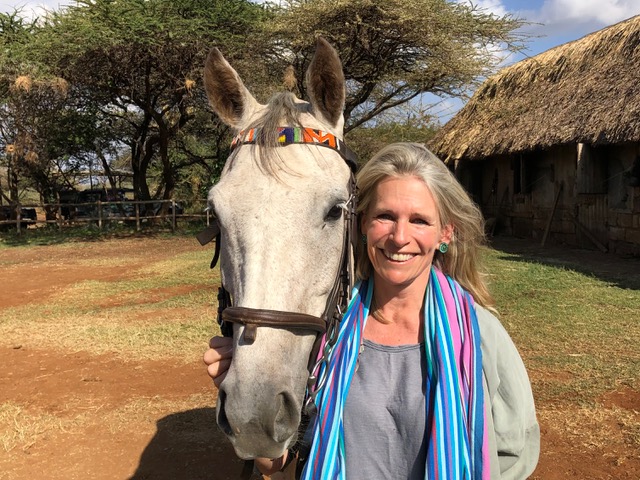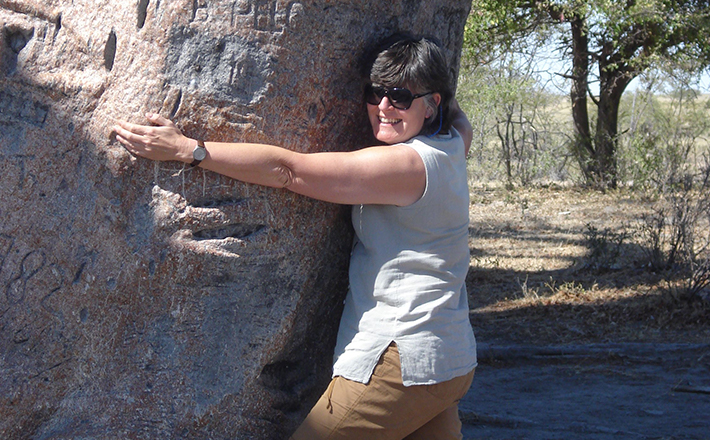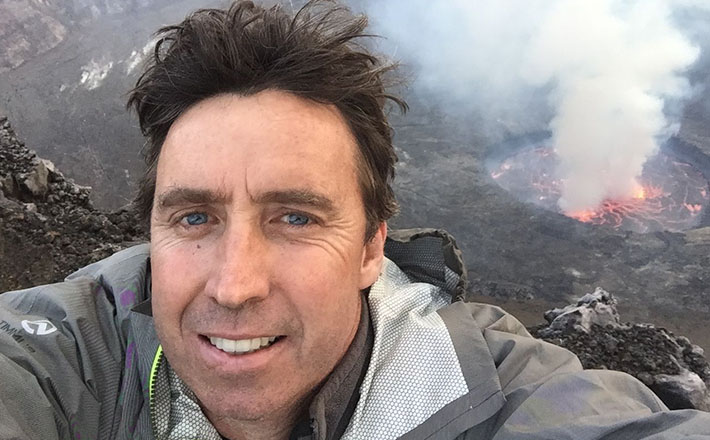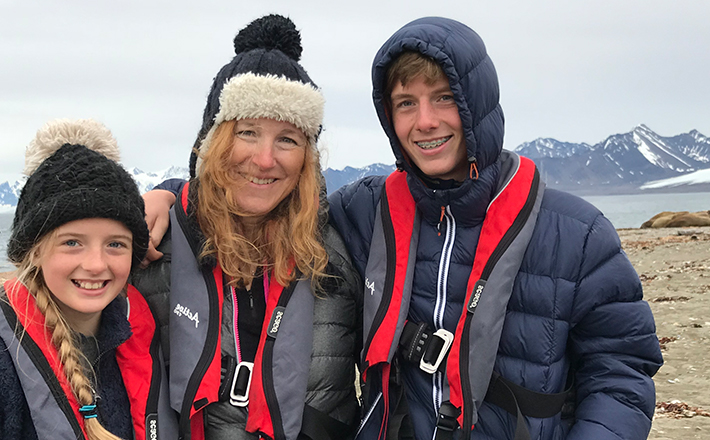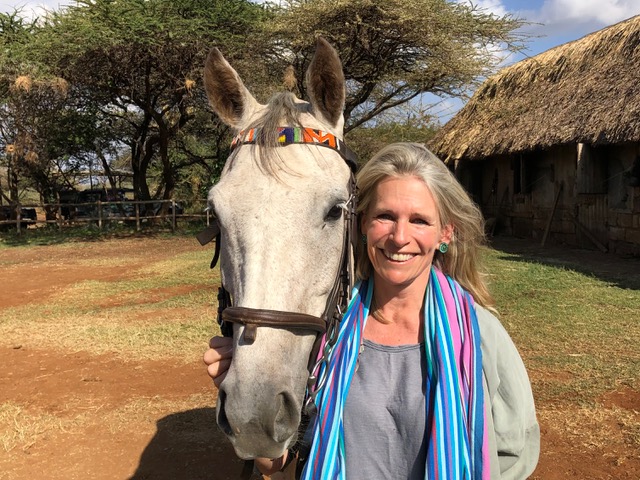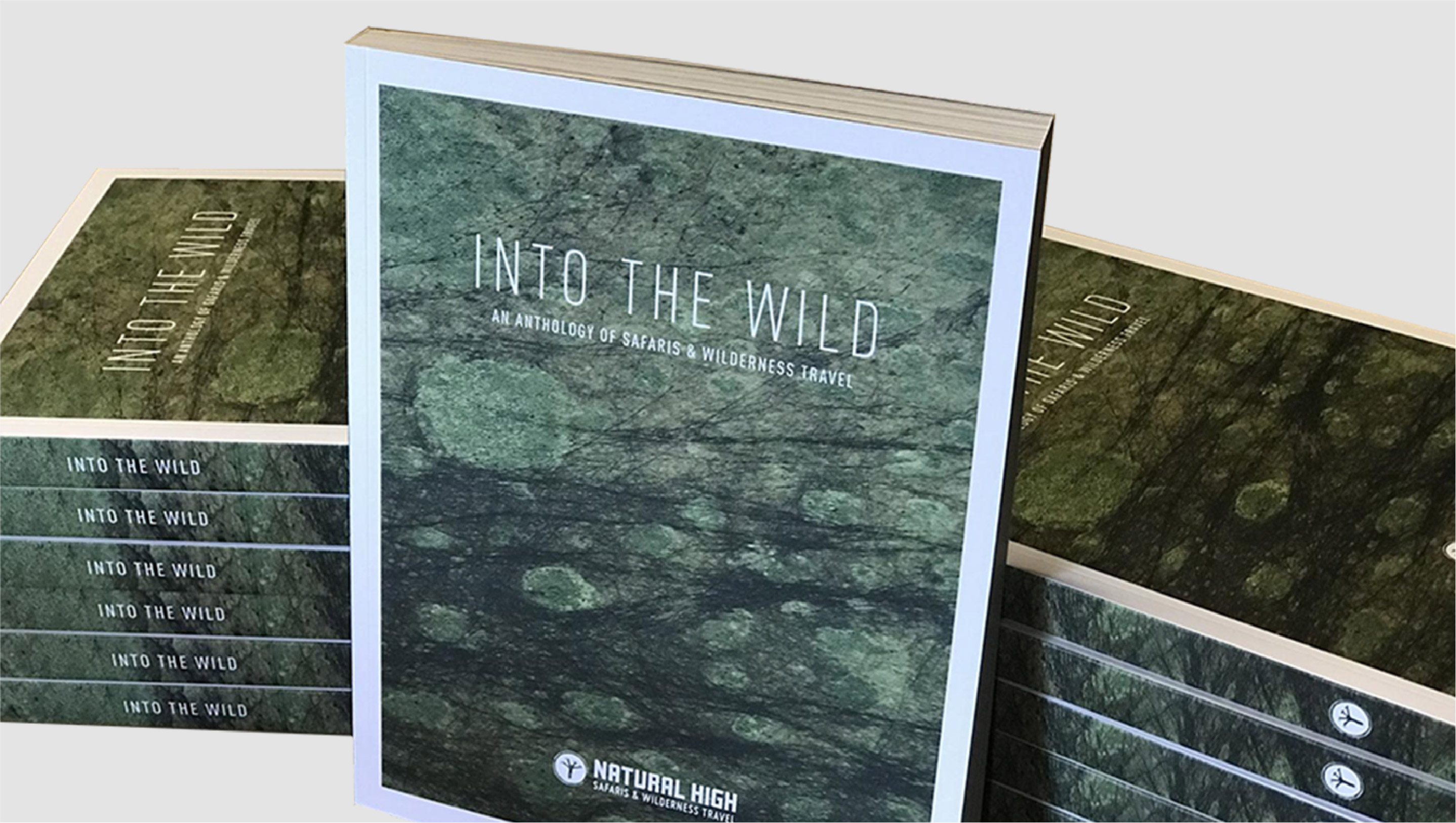 Into The Wild Brochure
Need some more inspiration? Request a copy of Into The Wild, our comprehensive anthology of safaris and wilderness travel.