Damaraland
& the Northwest
A stark, perpetually surprising landscape of red rock mountains, the barren surroundings of Damaraland are interspersed with tenacious vegetation and the odd sand dune or grassy meadow.
EXPLORE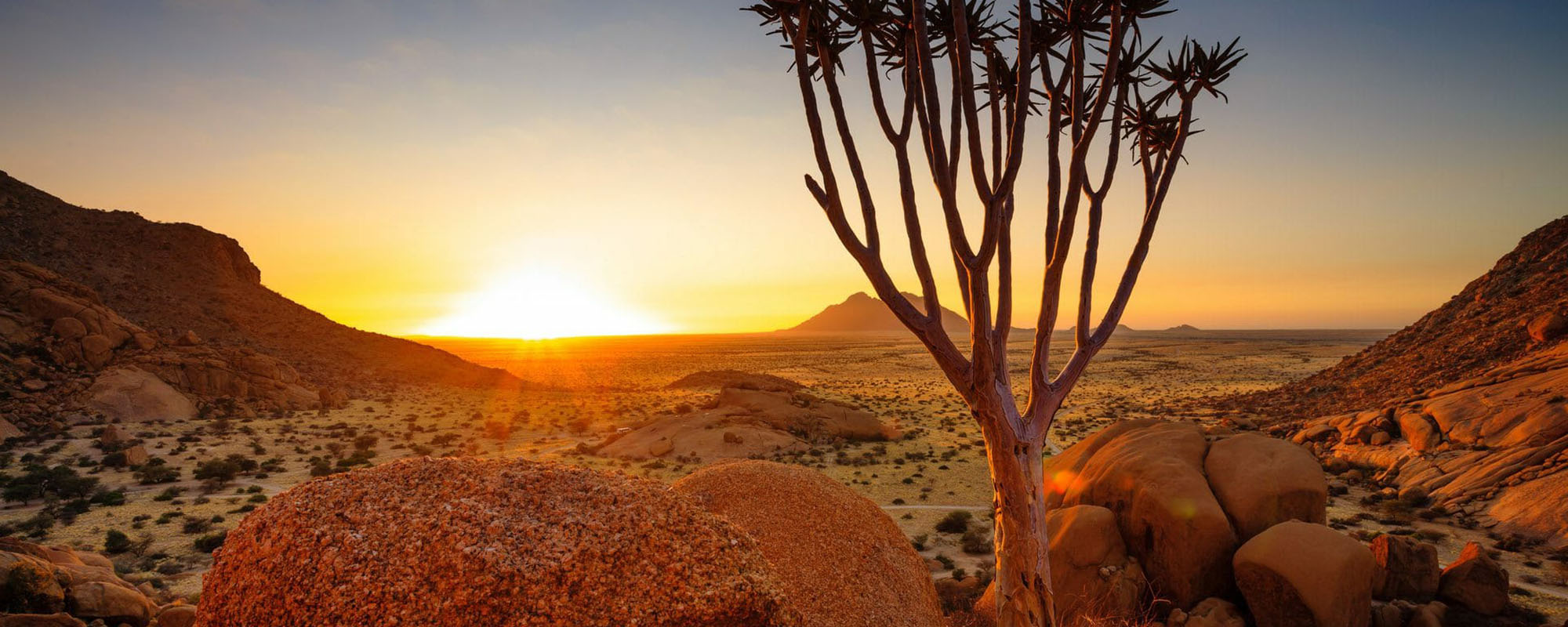 Damaraland Safaris
Get a rare sighting of desert-adapted elephant, rhino and lion or join researchers at Desert Rhino Camp to specifically head out to track rhino in the stunning desolation of Damaraland.
Harsh lunar vistas, deep silence, unbelievable starry skies, and a geological Disneyland are the order of the day in Damaraland. While animals live in the region, they are not a dime a dozen, and you should prepare for some exciting hours "on the case" if you are hoping for a chance to actually see one. You can actually join researchers at Desert Rhino Camp where you can specifically head out to track rhino.
Surprising as it may sound, there are people in Damaraland too, though not many.  Now referred to as the Damara, these unsuspecting folk were relocated from South Africa in the 1960s under the Odendaal Plan, and somehow scratch a living from land that is poorly-suited to both crops and livestock. They are charming, bubbly people, and you will no doubt spot their odd tumble-down homesteads, looking like something from the Old West while you travel through this area against the backdrop of towering inselbergs.
Aside from gazing open-mouthed at the night-sky, you can also enjoy walks, guided drives and mountain biking. Another great highlight here is a visit to Twyfelfontein, a rock kopje that exhibits a vast and ancient collection of rock engravings. The wildlife here is of the specialist kind, so you won't see huge gatherings of animals, but those which do dot the landscape will generally be uniquely adapted to this environment. You will probably spot springbok, gemsbok, greater kudu and possibly lion, cheetah or if you are very lucky, one of the desert-adapted elephants or rhinos.
+ Read More
perfect for
Treks & Expeditions
Family Safaris
Mobile Safaris
History & Culture
Highlights
Wandering desert elephants
Tracking desert rhino with expert guides
Stunning desert scenery
Home to the dramatic Skeleton Coast
A Better Way To Book
ATOL Protected

24/7 Guidance & Support

20+ Years of Experience

We take care of the leg work

We find you the best deal
Top Reasons To Visit

Damaraland & the Northwest

Often the best safaris involve looking beyond the obvious highlights. It's about the myriad exhilarating encounters that will make your heart sing. These are encounters that nobody could ever predict, but that make your safari genuinely unique.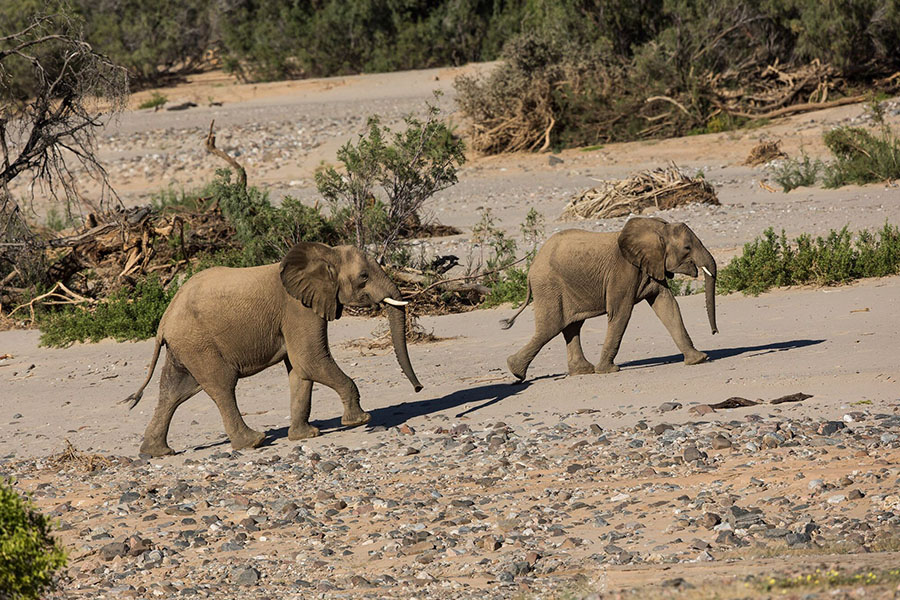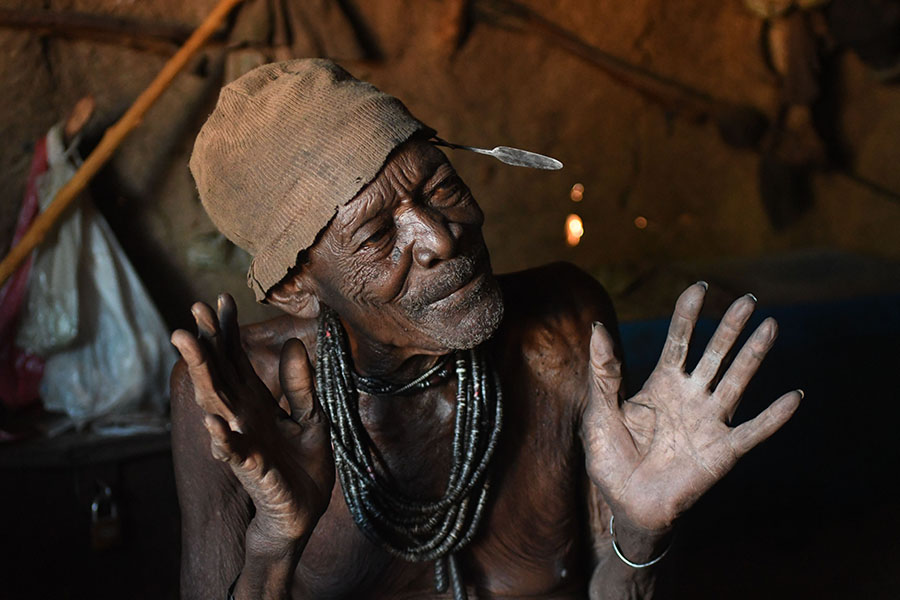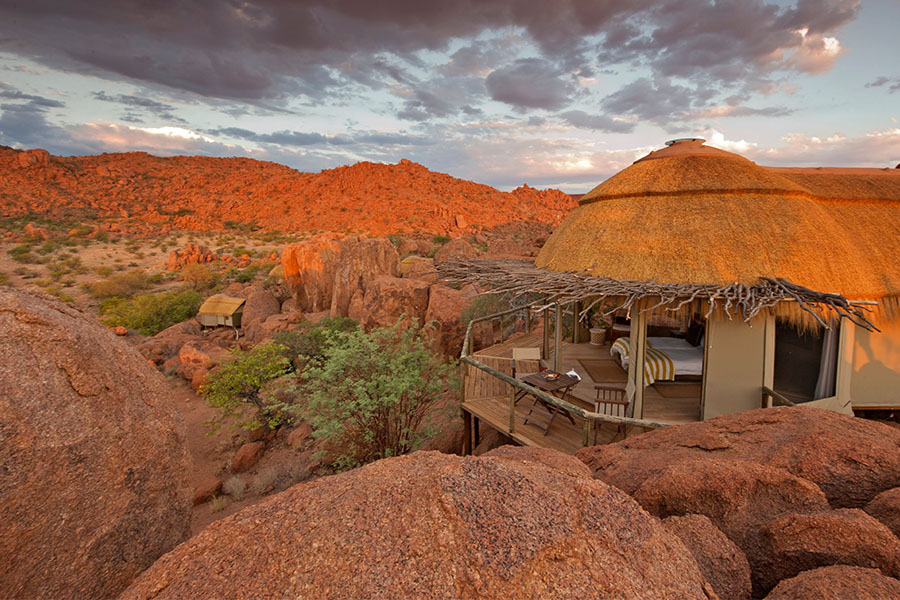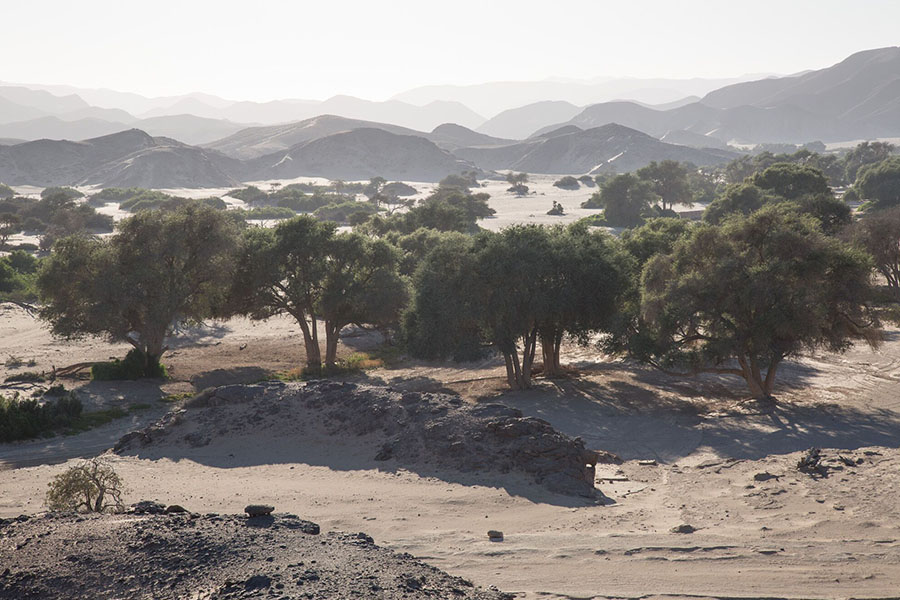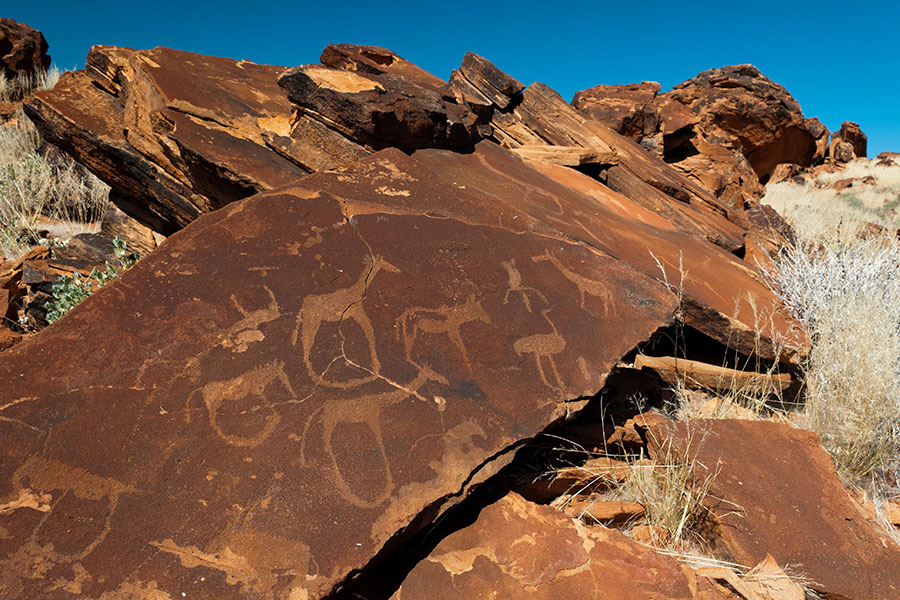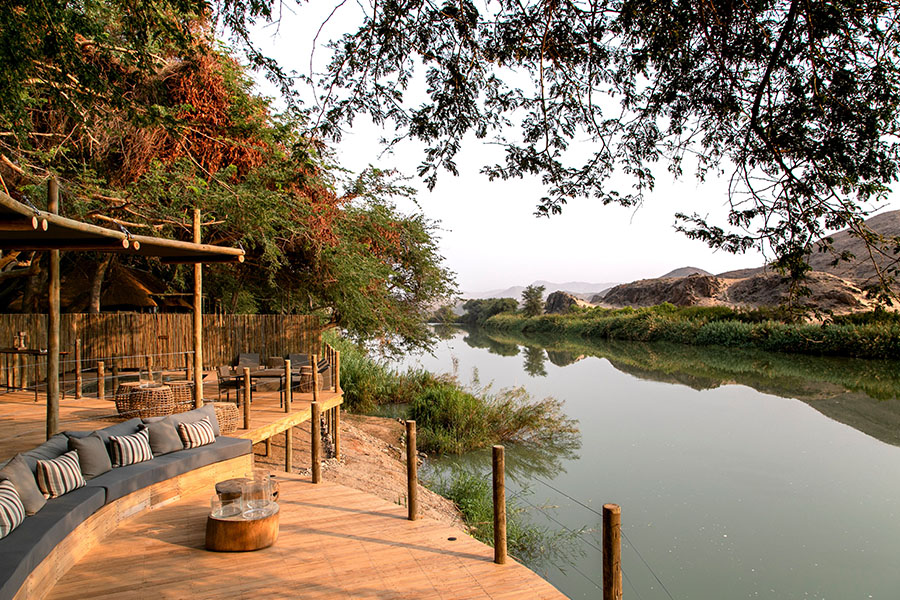 Best time to visit

Damaraland

With our summer coinciding with African wintertime, the cooler conditions and clearer skies between July and October offer the best chances of seeing the locally-adapted wildlife during a Damaraland mobile camping trip.

These months may make up the high season, and bring with them a greater number of fellow visitors to the area, but this will hardly disrupt the day-to-day experience of being in this serenely secluded part of Namibia. Damaraland's low humidity and consistent sunshine during the winter months, in advance of the rainy season towards the end of the year, will also ensure that you get the best chance of seeing as many of the region's animals as you can.

The low season between December and June sees nature return to life in Damaraland, springing up as short-but-heavy bursts of rain break the otherwise hot and arid conditions. This is the time of year when you will be able to see newborn animals and a much greater diversity of bird life, as well as a glorious range of stunning flora unique to the region.
Best time to visit

Damaraland

JAN

FEB

MAR

APR

MAY

JUN

JUL

AUG

SEP

OCT

NOV

DEC

JAN

FEB

MAR

APR

MAY

JUN

JUL

AUG

SEP

OCT

NOV

DEC
Top experiences in

Damaraland & the Northwest

Whether you're a seasoned explorer, a first-time adventurer, or a parent seeking a once-in-a-lifetime family trip, we can create your dream holiday filled with experiences that will stay with you for a lifetime.
Our Favourite

Camps & Lodges

When it comes to accommodation, there's a huge range of choice available for every budget and every trip type. For an all-encompassing experience, we recommend mixing and matching accommodation types, from light tented camps immersed in the wild to stylish luxury camps where you can kick back without missing any of the action.
Load More
Damaraland (FAQS)

NEED TO KNOW
Is it possible to combine a trip to Damaraland with other areas of Namibia?
Absolutely – although you may well be tempted to visit Damaraland to spend a week or two in total seclusion, this level of isolation is what makes the region well-suited to being part of a longer itinerary within Namibia itself, or other safari destinations in nearby countries. If you would like to discuss what you hope to get out of a Damaraland safari experience, get in touch with us today, and we can help you plan your trip around it.
What is the accommodation like in Damaraland?
Scenic and breath-taking at every turn of the head, Damaraland's dry river valleys, towering red rock mountains and desert landscape make for a tough backyard if ever there was one. That's why it may come as a surprise that there is a wealth of different types of accommodation available for visitors to the region, ranging from the smaller rustic camps which give you a more rugged, authentic experience, to more polished lodgings like Damaraland Camp.
Owned and mainly run by the local community, Dam Camp (as it is known) is a pioneering project to integrate local communities into conservation and tourism, and it is hard to imagine a place where people need such an opportunity more. The contemporary tented lodges are decorated to reflect the muted colours of the desert and each has a private verandah with a lovely view.
Is Damaraland and Namibia's northwest a suitable destination for families?
With family-friendly places to stay and a range of activities available for visitors, often organised through the camps, Damaraland can be an ideal location to visit as part of a longer family safari in Namibia.
From our

Travel Guides

Be inspired by our travel guides that document the best experiences the world has to offer.
Meet Our

Travel Experts

It takes genuine local knowledge to craft trips that go beyond the ordinary. The Natural High team have unrivalled experience and will take your ideas and turn them into your trip of a lifetime.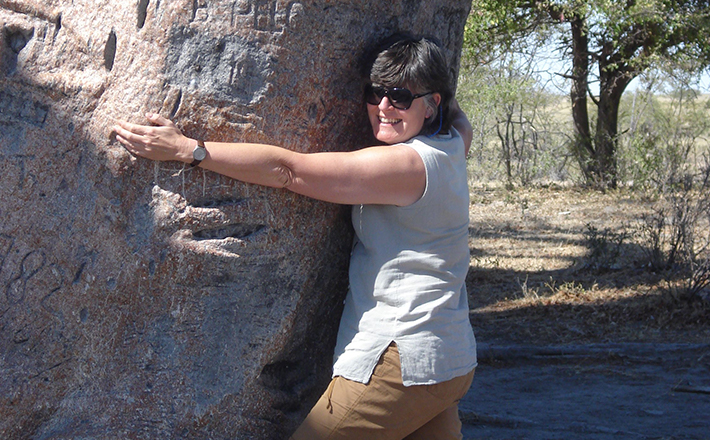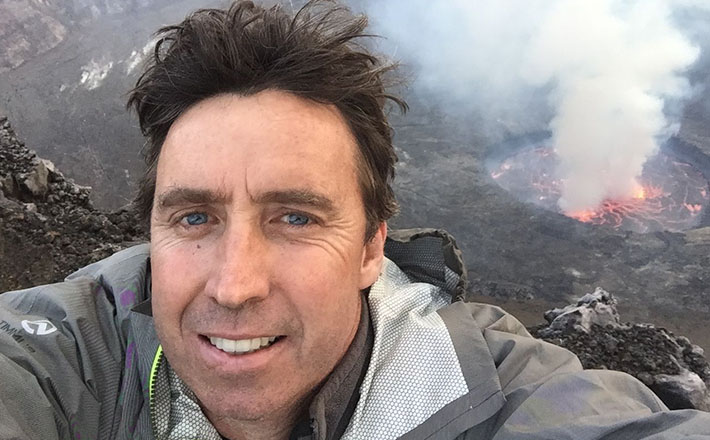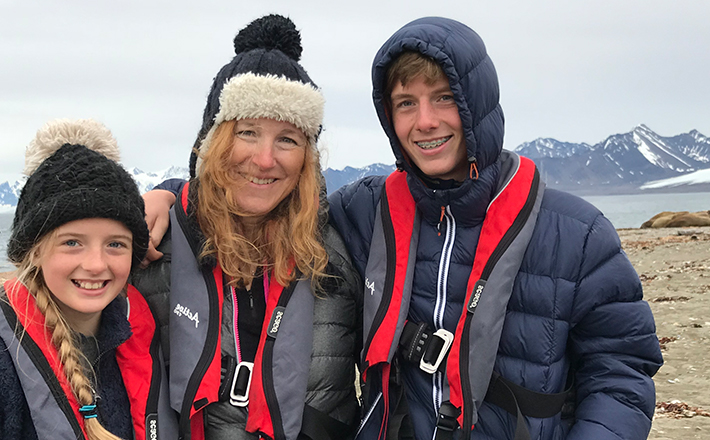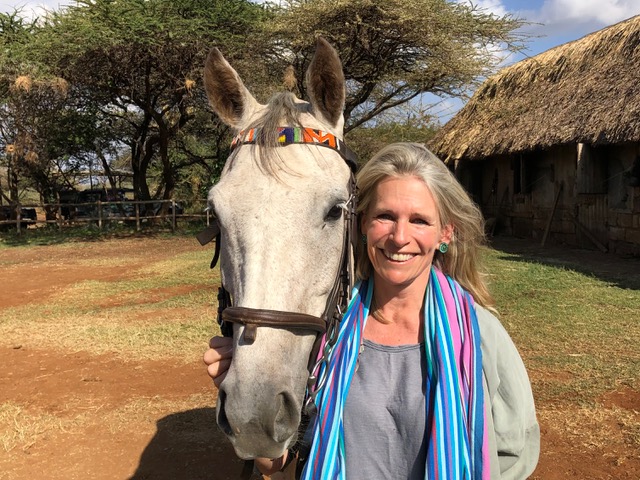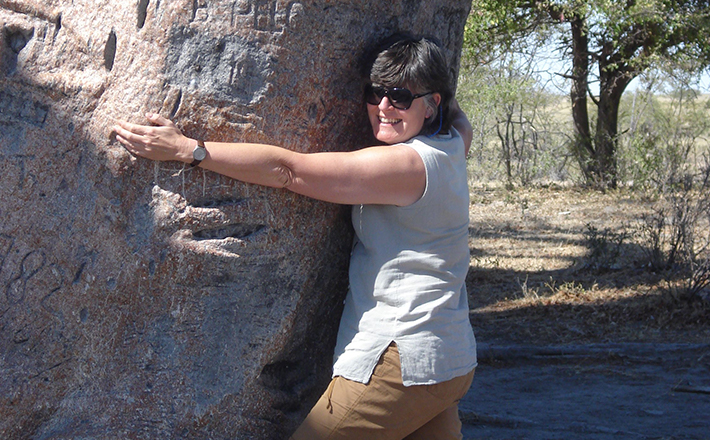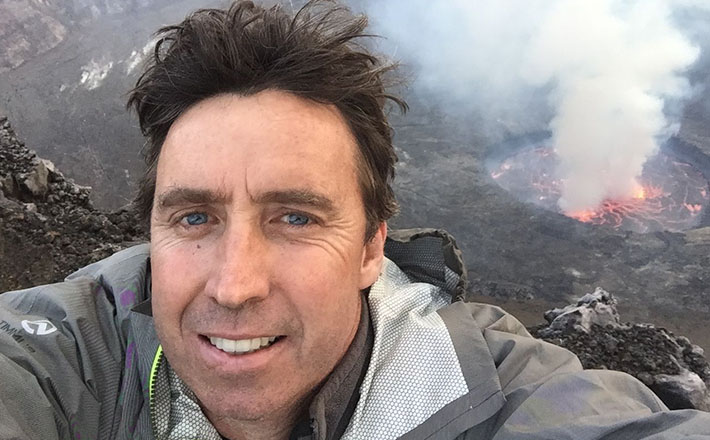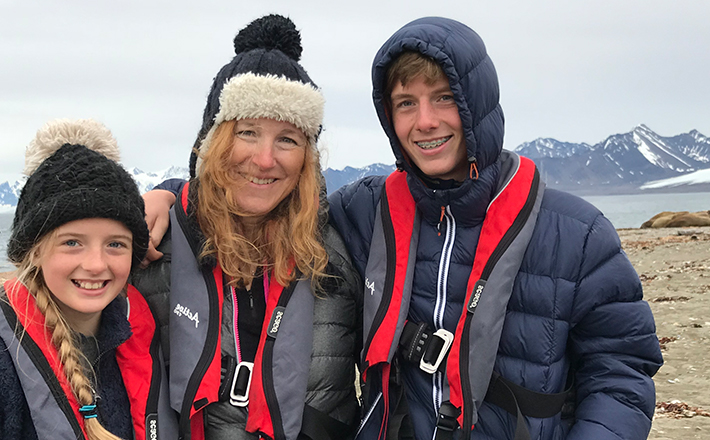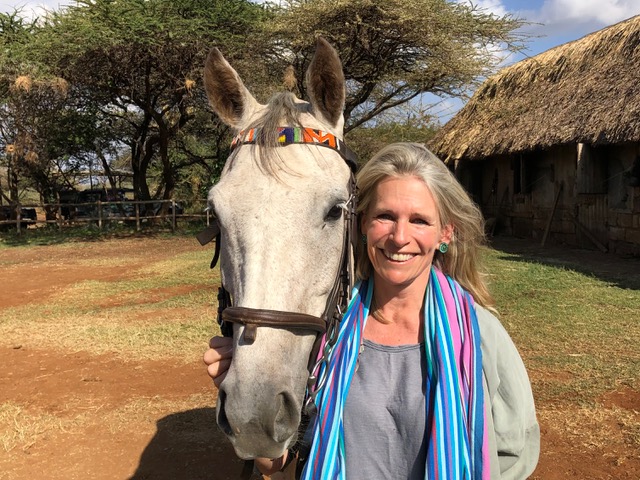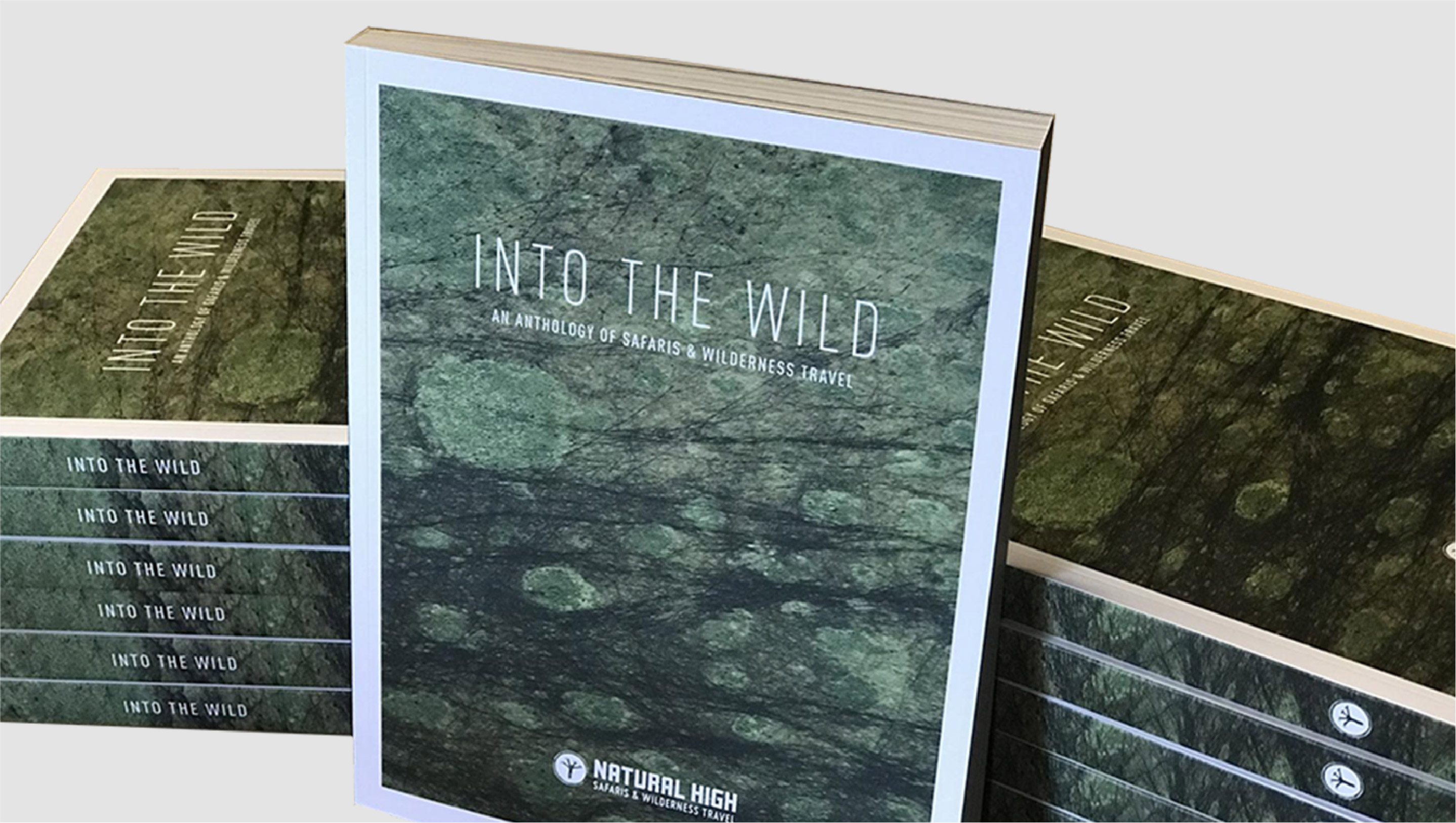 Into The Wild Brochure
Need some more inspiration? Request a copy of Into The Wild, our comprehensive anthology of safaris and wilderness travel.