North Luangwa
National Park
North Luangwa offers some of the finest walking safaris in Africa, a true wilderness with plenty to see, best explored on foot.
EXPLORE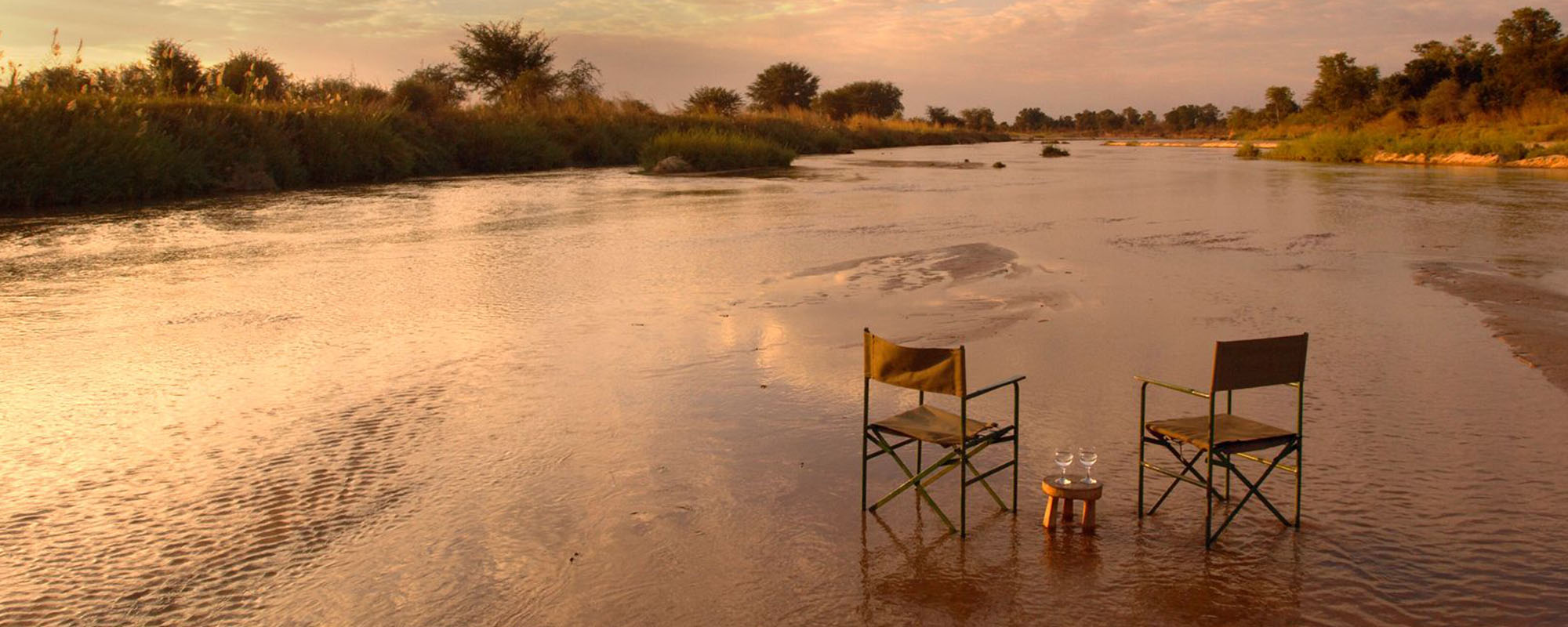 North Luangwa Safaris
With the crystal-clear Mwaleshi River dissecting the park perfectly in two, North Luangwa National Park requires no additional bells and whistles.
Almost exactly half the size of its more famous southern neighbour, the northern part of these twin parks were split by a chiefdom on the Munyamadzi River. With the colonial administration's decision not to move them, a parallel evolution ultimately created two entirely different Parks within the same ecosystem. Had Chief Nabwalya's people not lived in the narrow strip now the corridor between the two parks, it is probable that the Luangwa would be one mega-park, like the Kafue in the west of the country.
A newly independent Zambian government in the early 1970s, awash with copper dollars, commenced an ambitious project to develop the South Luangwa into Zambia's premier wildlife destination to rival the Kafue. At the same time it was decided that the North Luangwa should be left untouched, a legacy which, to a large extent, remains intact.
This laissez-faire policy was all well and good until the copper price collapsed and Zambia's first President steered the country down a path of economic decline. The country's national parks went from a priority with a reasonable budget to a luxury that the country could ill-afford. This opened the doors to poachers, and North Luangwa was the worst hit of the parks, with all of Zambia's black rhino population killed by the end of the 1980s, along with tens of thousands of elephants.
Fortunately, the worldwide ban on the ivory trade brought about a sudden drop in demand, and after years of neglect, protection arrived in the guise of the North Luangwa Conservation Project. Funded by the Frankfurt Zoological Society, the North Luangwa suddenly had the resources it has always needed. Through decades of support, the FZS are currently winning the battle, turning North Luangwa into the best-protected park in the country, and home to Zambia's only black rhino reintroduction project.
The end result? North Luangwa has all the game of the South but without the development and therefore remains very, very wild. Visitors have a vast wilderness area at their disposal, with wonderful wildlife, and no other soul around. A North Luangwa walking safari is best booked after a stay in the South, giving you a "big-game-fix" before you head out on foot, where results are less assured.
Access is by light aircraft charter — a worthwhile expedition on its own. Following the crazily-meandering Luangwa is a lesson in geography, illustrating exactly why the riverine belts of the Luangwa Valley are so rich.
Our very own Rod Tether ran North Luangwa's highly acclaimed Kutandala Camp for more than a decade, leading walking safaris in this park almost daily. Get in touch with us today to discuss your visit to North Luangwa.
+ Read More
perfect for
Off the beaten track
Wildlife
Walking Safaris
Action & Adventure
Highlights
Strike out on foot
More rhinos than visitors
Authentic and traditional bush camps
Remote wilderness
A Better Way To Book
ATOL Protected

24/7 Guidance & Support

20+ Years of Experience

We take care of the leg work

We find you the best deal
Top Reasons To Visit

North Luangwa National Park

Often the best safaris involve looking beyond the obvious highlights. It's about the exhilarating encounters that will make your heart sing. These are encounters that nobody could ever predict, but that make your safari genuinely unique.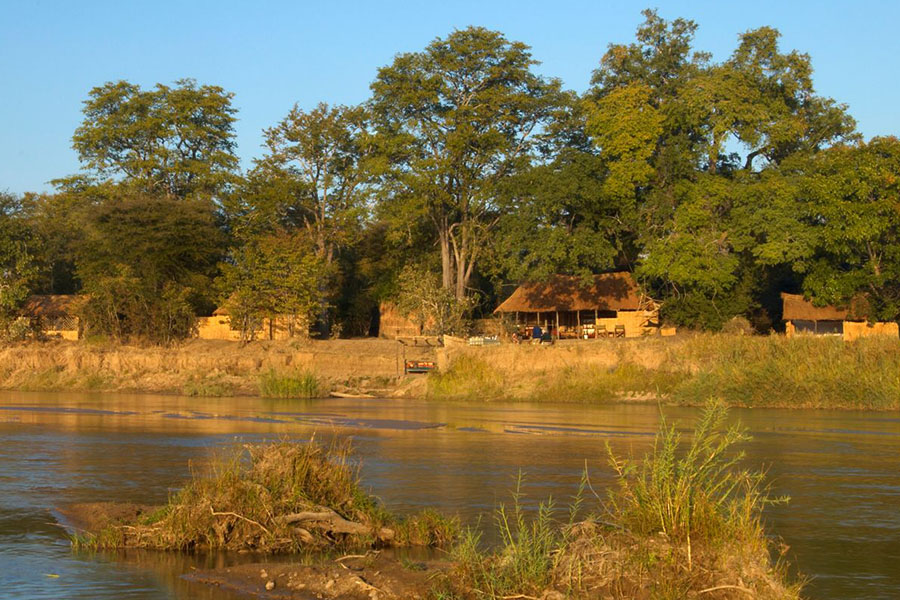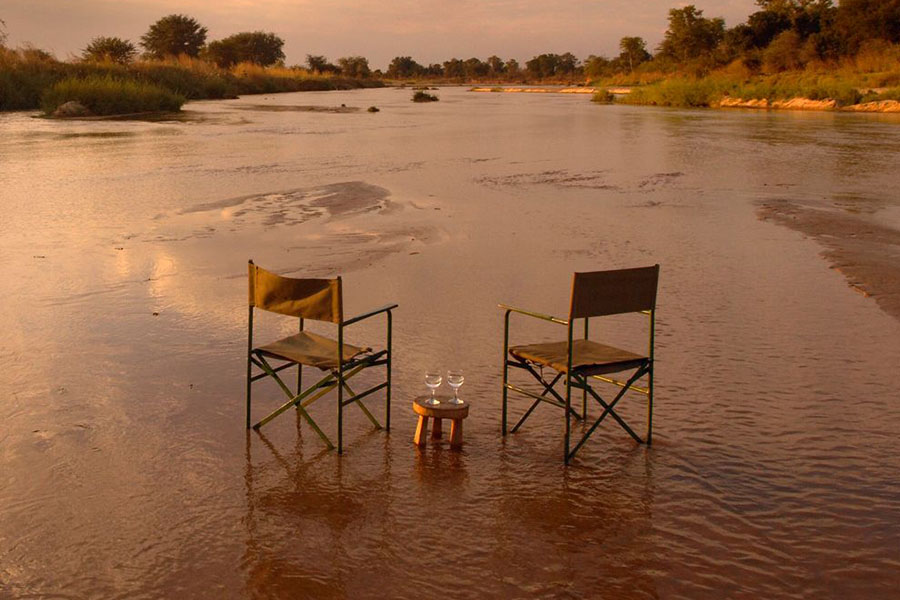 Best Time To Visit North

Luangwa National Park
Visit between July and October to be where the buffalo roam
The floodplains of the Mwaleshi River are more open than those on the Luangwa, which makes the area the perfect place to spot herds of buffalo. These animals are remarkably adaptable, and can live pretty much anywhere with grazing grounds and easy access to water.
As the park dries out, massive congregations of buffalo make a twice-daily pilgrimage to drink from the river which in turn makes for happy hunting grounds for lions. Never a beast to over-exert itself, lions can lie in the shade on the banks of the river waiting for their prey to arrive.
This serendipitous situation for the lion makes for some awe-inspiring game-viewing on foot. Walk a section of the Mwaleshi River in the late dry season and you are extremely likely to come across very wild lions who will snarl and growl at your presence, making you feel incredibly alive.
North Luangwa is closed to visitors during the low season.
Best Time To Visit North

Luangwa National Park

JAN

FEB

MAR

APR

MAY

JUN

JUL

AUG

SEP

OCT

NOV

DEC

Park Closed
Our Favourite

Camps & Lodges

When it comes to accommodation, there's a huge range of choice available for every budget and every trip type. For an all-encompassing experience, we recommend mixing and matching accommodation types, from light tented camps immersed in the wild to stylish luxury camps where you can kick back without missing any of the action.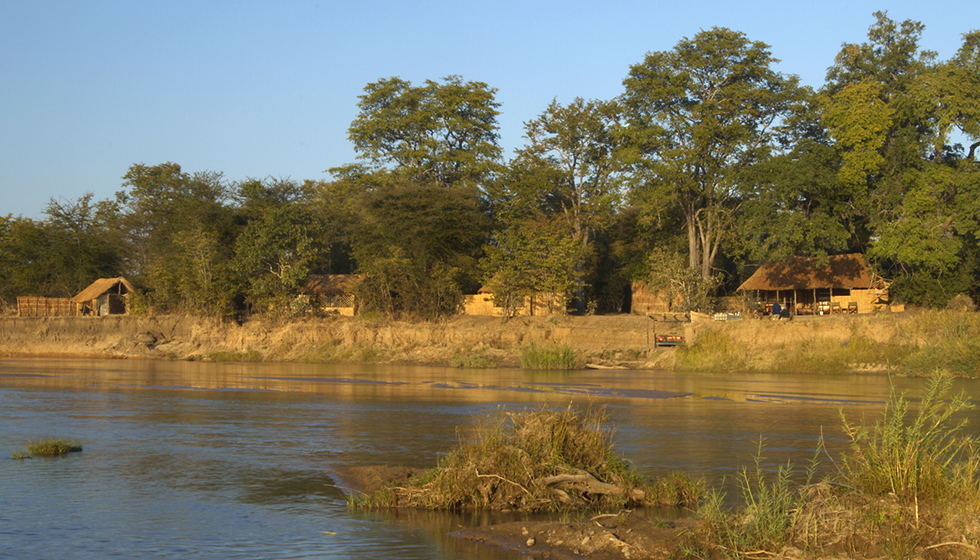 Mwaleshi Camp
Mwaleshi was one of the first camps ever in the North Luangwa National park. Overlooking the Mwaleshi River this camp is just heaven on earth.
Learn More
North Luangwa Safari (FAQS)

NEED TO KNOW
Is it possible to combine North Luangwa and South Luangwa in a single trip?
Not only is it possible to visit both South and North Luangwa in a single trip — it's highly recommended. The South offers a far more traditional safari experience, with a plethora of animals and all of the hustle and bustle you would expect from one of Africa's major National Parks. By comparison, North Luangwa's charms are more subtle and unpredictable, offering you the best of both sides of Zambia's diverse wildlife.
What is the best way to explore North Luangwa National Park?
With sprawling plains that stretch for miles, North Luangwa is best seen on foot. Originally, the popularity of North Luangwa walking safaris stemmed from the relative lack of roads and camps, making it the only real opportunity to explore the park's majestic wilderness. However, as camps have begun appearing on the landscape, the tradition of exploring the park's trails has remained, giving you the best opportunity to experience its unique atmosphere up close and personal.
What is the accommodation at North Luangwa National Park like?
As we mentioned above, the development of North Luangwa is a relatively recent one, and has left visitors with only a few options of places to stay. From an operator's point of view, running a camp there has always been a labour of love, because the economics of operating a short season a long way from anywhere has always been marginal at best.
However, we would strongly recommend staying at Mwaleshi Camp, which was once run by Natural High team member Rod Tether. Rod has remained close with its current owners, and will ensure that your stay in this riverfront paradise meets your every requirement.
From our

Travel Guides

Be inspired by our travel guides that document the best experiences the world has to offer.
Meet Our

Travel Experts

It takes genuine local knowledge to craft trips that go beyond the ordinary. The Natural High team have unrivalled experience and will take your ideas and turn them into your trip of a lifetime.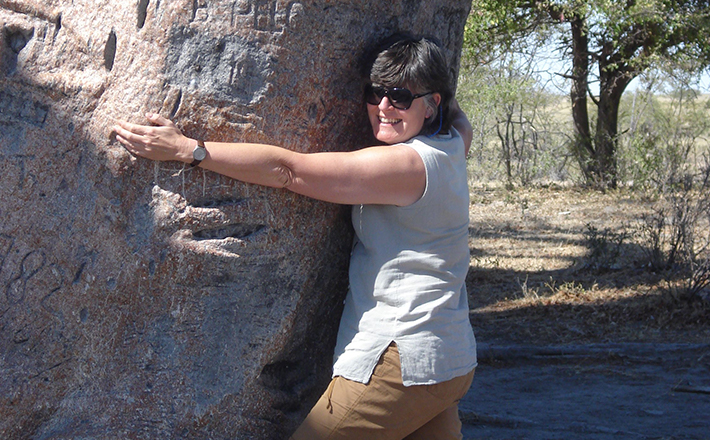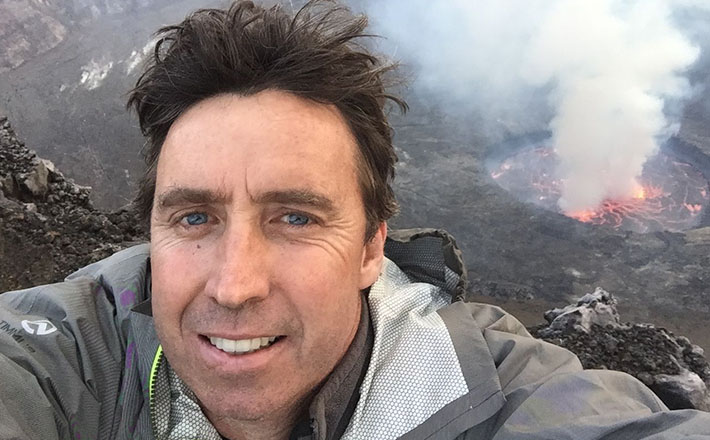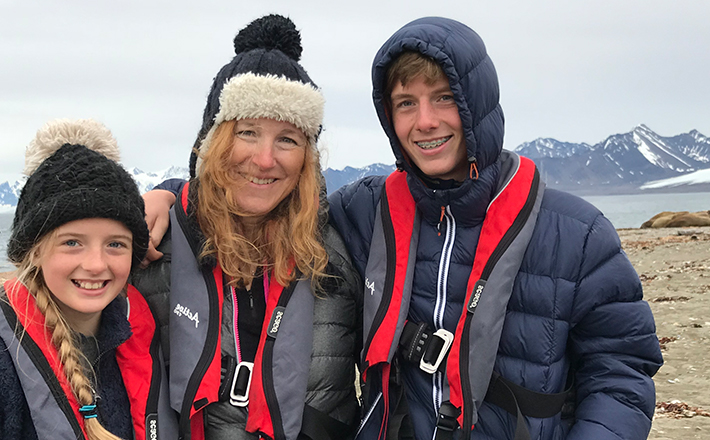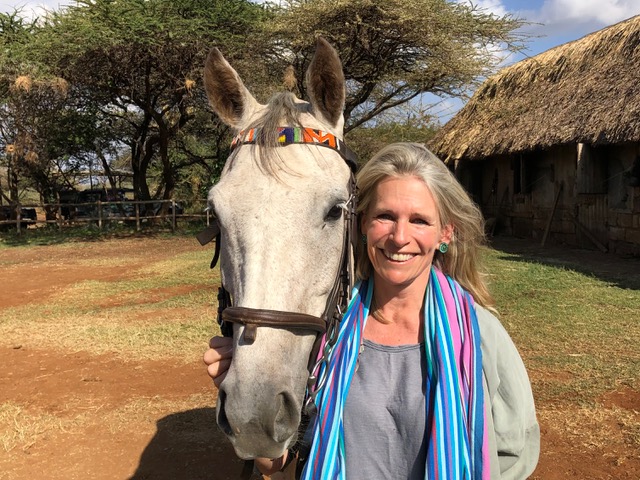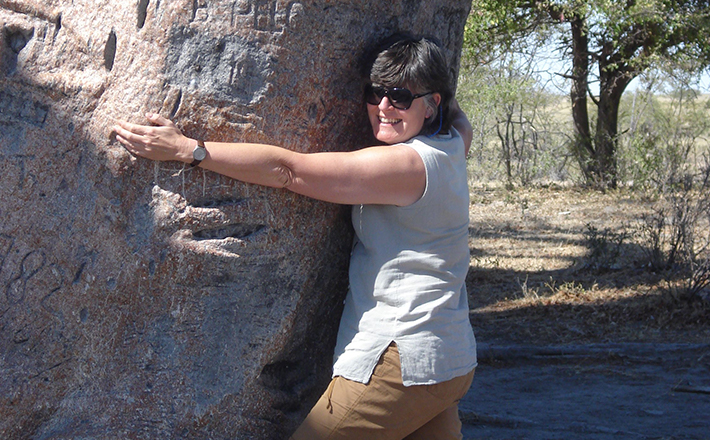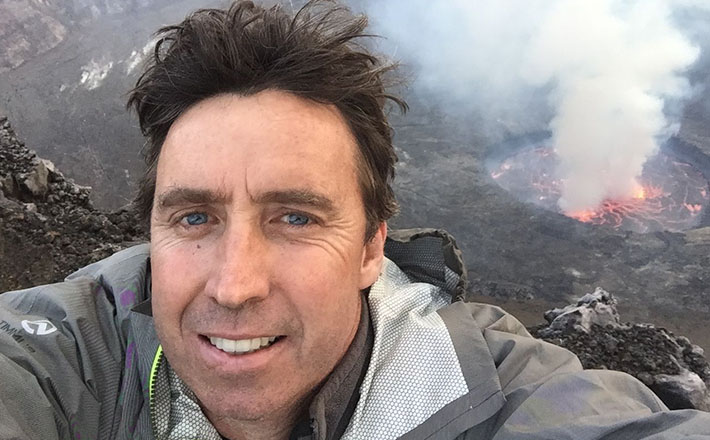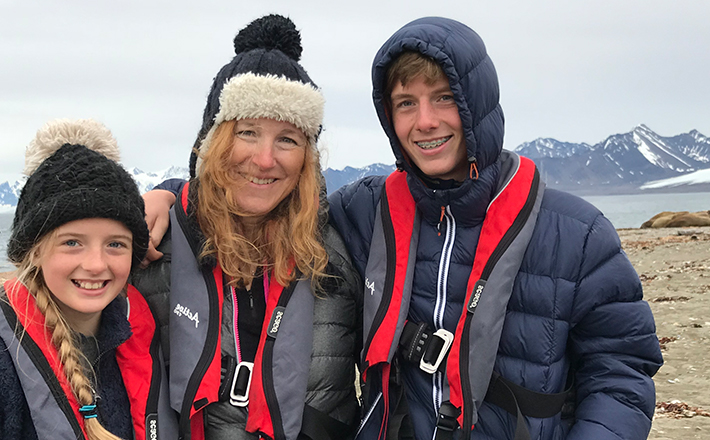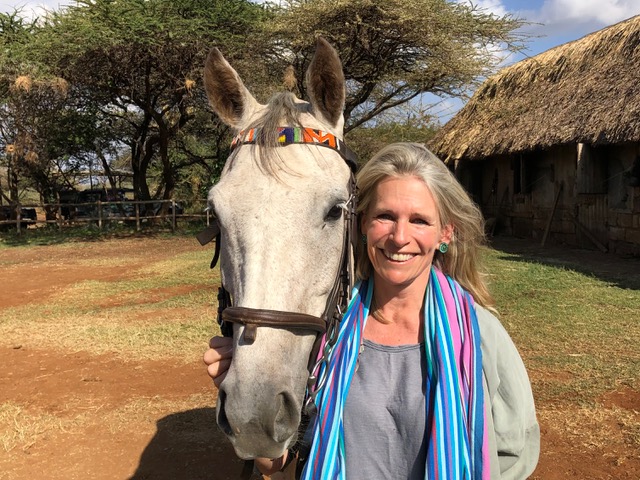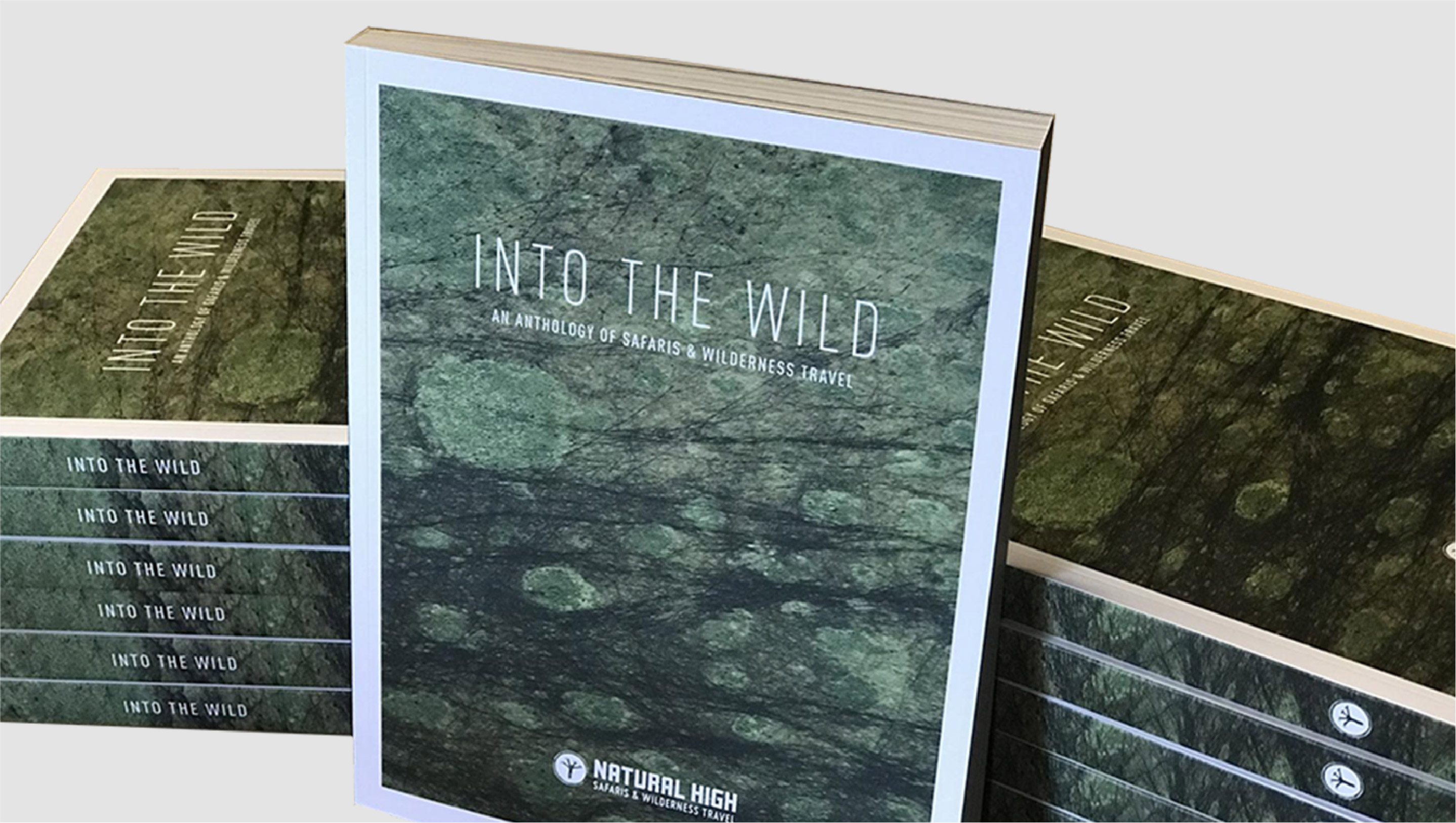 Into The Wild Brochure
Need some more inspiration? Request a copy of Into The Wild, our comprehensive anthology of safaris and wilderness travel.