South Luangwa
National Park
Zambia's best known wildlife area, South Luangwa National Park is famed for its walking safaris and the stunning natural landscapes.
EXPLORE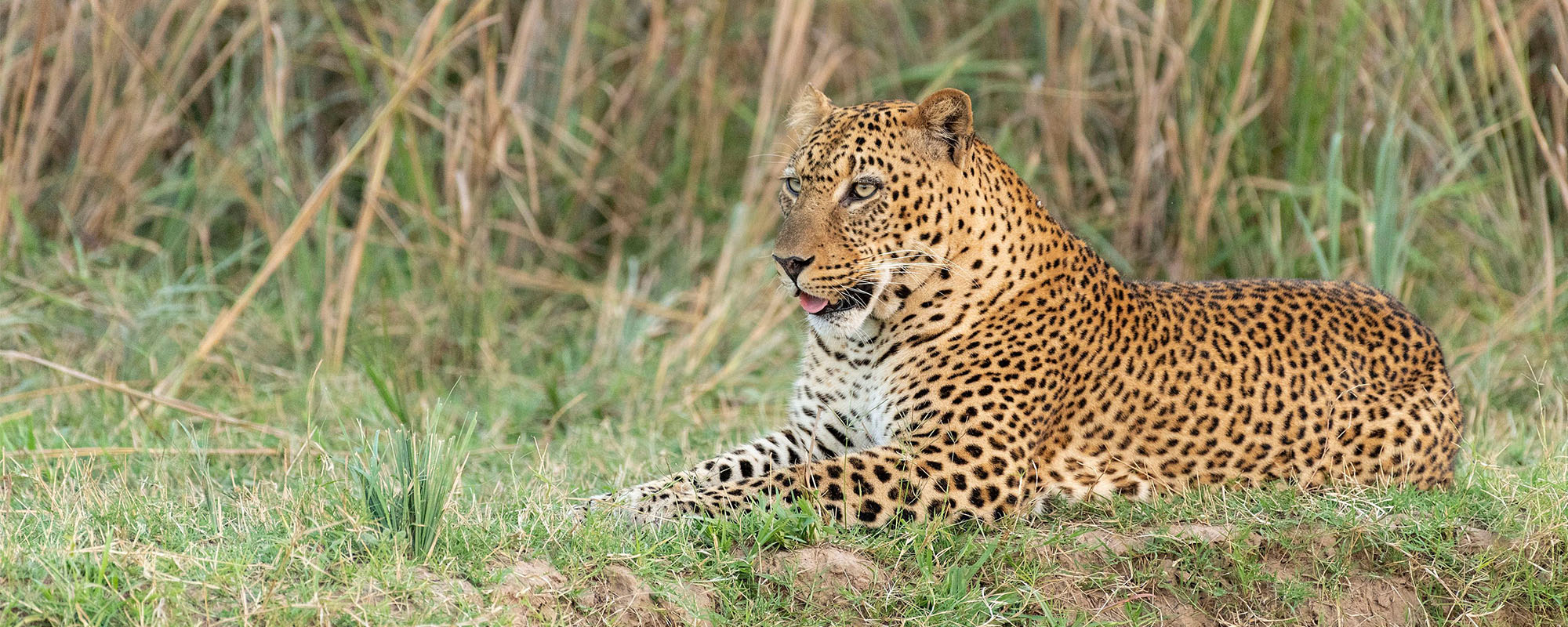 South Luangwa Safaris
Known as one of the world's greatest wildlife sanctuaries, South Luangwa National Park is home to a huge range of flora and fauna as well as some of the region's best walking safari experiences.
The Luangwa River slowly meanders its way through the park from north to south, giving South Luangwa its particular character. The soft soil and shallow gradient between the two ends of the park combine to make ideal conditions for the formation of oxbow lakes and lagoons, which eventually silt up and grass over, providing the fertile forage for wildlife each season. This, in turn, helps to produce some of the finest game-viewing opportunities in Africa, as well as some spectacular scenery, with grassy glades, magnificent stands of ebony, and tranquil lagoons teeming with birdlife. 
When it comes to choosing where to stay, you're spoilt for choice. From luxury lodges to traditional, rustic safari campsites, the South Luangwa National Park has it all. Spend a night or two in Chikoko Tree Camp, which is rebuilt amongst the trees every season using materials found in the area, giving you a camp that is as organic as you can get without sacrificing on luxuries like flushing toilets and hot showers.
These secluded camps are made extra special by the fact that there are no roads leading there, letting you truly escape the noise and distractions of modern life. 
The oxbow lagoons naturally carved out by the Luangwa River make this a game and bird-viewing paradise. And it's not just incredible wildlife viewing that you'll get to experience during your stay. After spending a day observing the hippo, elephants, and giraffe that roam the area, you can sample some delicious food cooked in earth ovens at your camp.
+ Read More
perfect for
Off the beaten track
Wildlife
Walking Safaris
Family Safaris
Highlights
Strike out on a walking safari
Take your camp with you on an authentic mobile safari
Colourful carmine bee eaters
Great for leopard
A Better Way To Book
ATOL Protected

24/7 Guidance & Support

20+ Years of Experience

We take care of the leg work

We find you the best deal
Top Reasons To Visit

South Luangwa National Park

Often the best safaris involve looking beyond the obvious highlights. It's about the exhilarating encounters that will make your heart sing. These are encounters that nobody could ever predict, but that make your safari genuinely unique.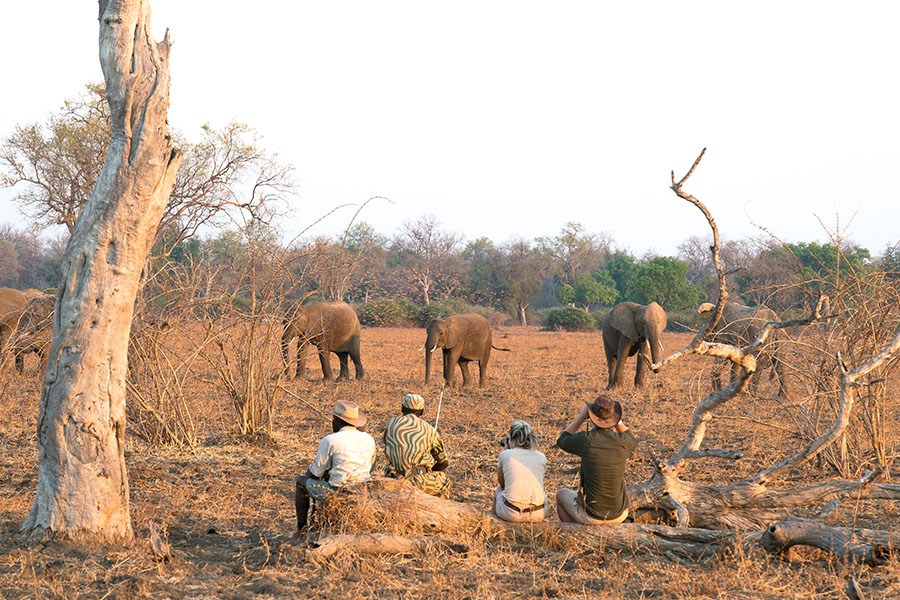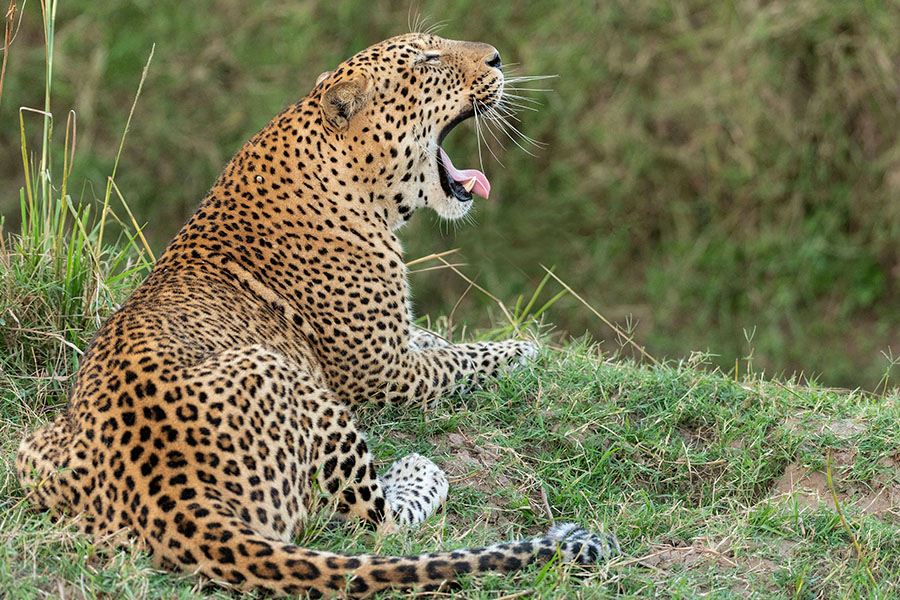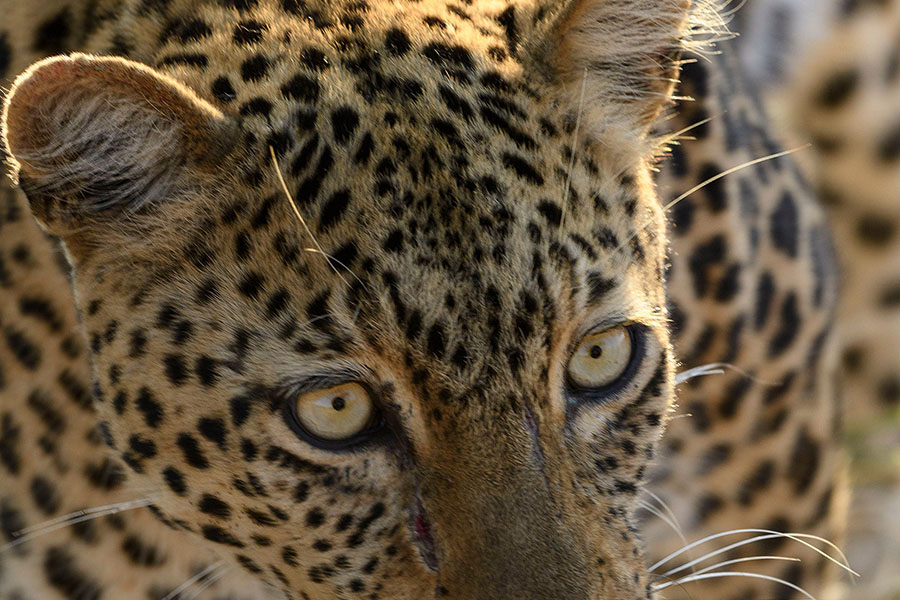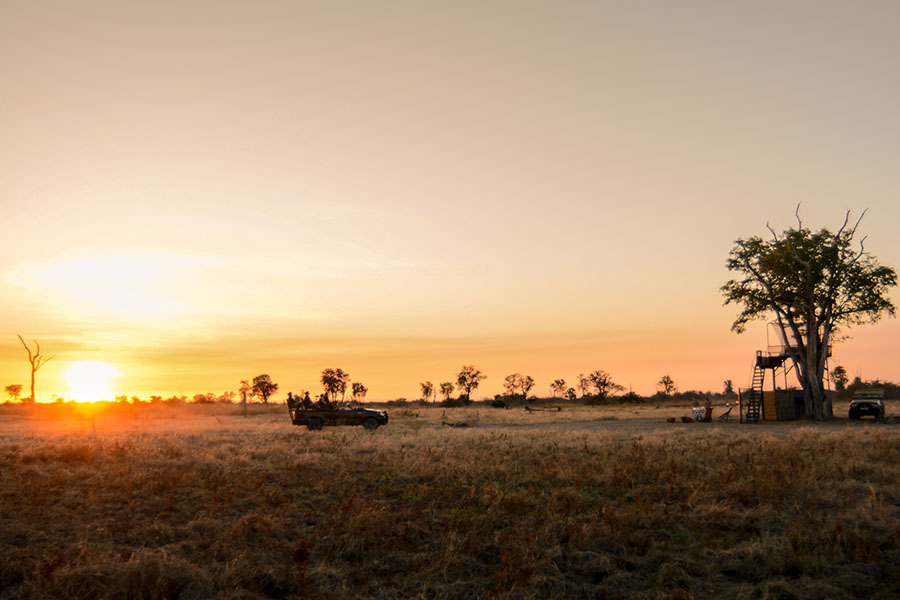 Best Time To Visit South

Luangwa National Park

The dry season gives you the best views of South Luangwa's wildlife as they congregate around the water sources offered by the Luangwa River.

The dry season starts from April, and the weather continues to get warmer until it reaches its peak in October, which is when the concentration of visible game is at its highest. Water levels deplete, forcing the animals to gather around what little water is available during the day. While the daytime heat is comfortable for most of the year, it's worth noting that temperatures can drop significantly during the night from May to August.


South Luangwa's wet season starts in November, giving the park a new lease of life. The emerald season is called that for a reason, as the lush vegetation blooms again to give the park crisp, fresh air and vibrant landscapes. Along with fresh foliage, the wet months also signal the arrival of newborn animals. A trip to Zambia during these months means you're more likely to spot young animals taking their first steps in the world.

The downside is that you'll be in the park during the rains, so temperatures will be fairly hot and humidity high and plenty of camps, particularly the small walking camps will be closed. However, we think this is a fair price to pay to experience the park in a completely new light.
Best Time To Visit South

Luangwa National Park

JAN

FEB

MAR

APR

MAY

JUN

JUL

AUG

SEP

OCT

NOV

DEC

JAN

FEB

MAR

APR

MAY

JUN

JUL

AUG

SEP

OCT

NOV

DEC
South Luangwa's

Top experiences

Whether you're a seasoned explorer, a first-time adventurer, or a parent seeking a once-in-a-lifetime family trip, we can create your dream holiday filled with experiences that will stay with you for a lifetime.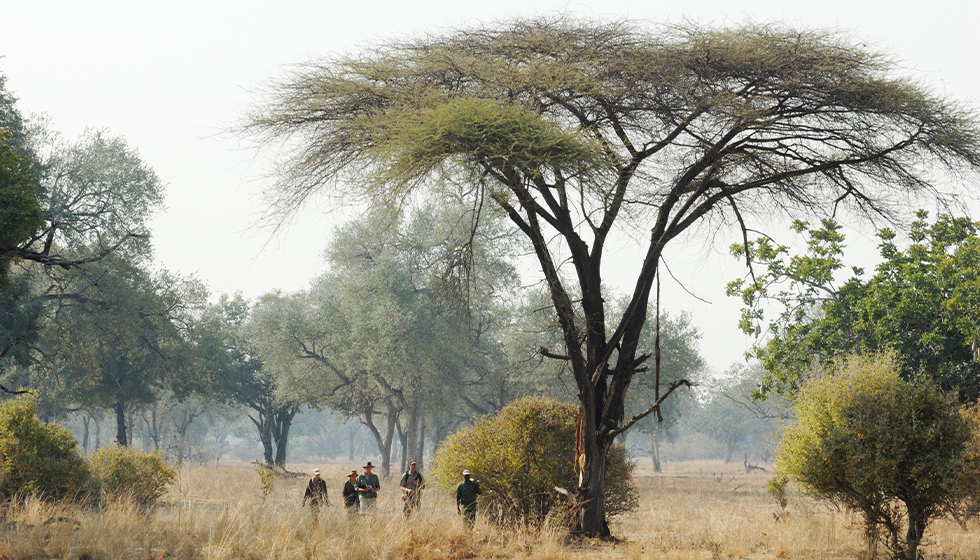 Walking Safari in South Luangwa
An old-school multi-day walking safari in one of Africa's finest wildernesses
Discover More
Our Favourite

Camps & Lodges

When it comes to accommodation, there's a huge range of choice available for every budget and every trip type. For an all-encompassing experience, we recommend mixing and matching accommodation types, from light tented camps immersed in the wild to stylish luxury camps where you can kick back without missing any of the action.
Load More
South Luangwa Safari (FAQS)

NEED TO KNOW
How many days do you need in South Luangwa National Park?
South Luangwa National Park is large Park with a huge amount of wildlife and it would certainly be possible to spend a fortnight here alone. We would suggest moving between a few camps – never less than three nights in each to get most out of this Park. Many visitors will choose to combine the Luangwa with the Lower Zambezi and/or the Kafue or one of Zambia's other hotspots so will spend 5 to 7 days in the Luangwa. We would recommend no less.
What is a day on safari in South Luangwa National Park like?
As with other safari destinations, the days have early starts to let you catch the sunrise, enjoy a light breakfast, and go out on a drive to see the animals as they wake up. Then, once you've returned for a larger breakfast, you can relax and explore the area around your camp, or head out on a guided walk from camp to explore the park on foot. In the afternoon or early evening, you'll head out and chase one of the park's breathtaking sunsets. If you're lucky, you may be able to spot lion and elusive leopard hunting at night. 
What is the accommodation at South Luangwa National Park like?
Accommodation options at South Luangwa National Park will leave you spoilt for choice. You could opt to stay in a bushcamp, such as Chamilandu as part of your walking safari, or perhaps you'd prefer something more rustic and organic, like Chikoko Tree Camp. There are also more solid and luxurious offerings such as Luangwa Safari House. To get the most out of your trip, we suggest mixing up the types of accommodation you stay in by spending one or two nights camping out under the stars as well as time in a luxury lodge.
From our

Travel Guides

Be inspired by our travel guides that document the best experiences the world has to offer.
Meet Our

Travel Experts

It takes genuine local knowledge to craft trips that go beyond the ordinary. The Natural High team have unrivalled experience and will take your ideas and turn them into your trip of a lifetime.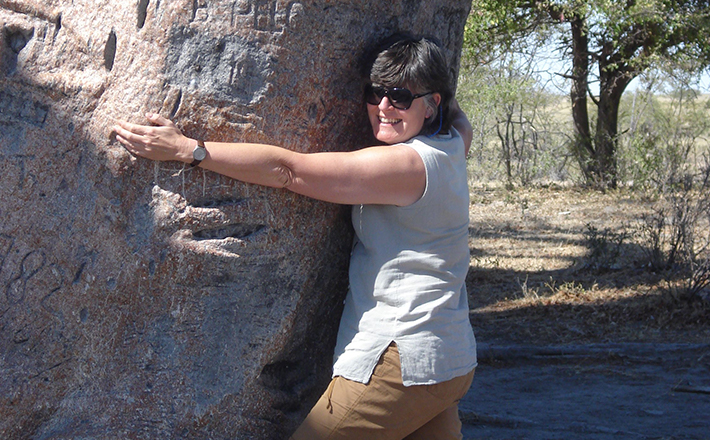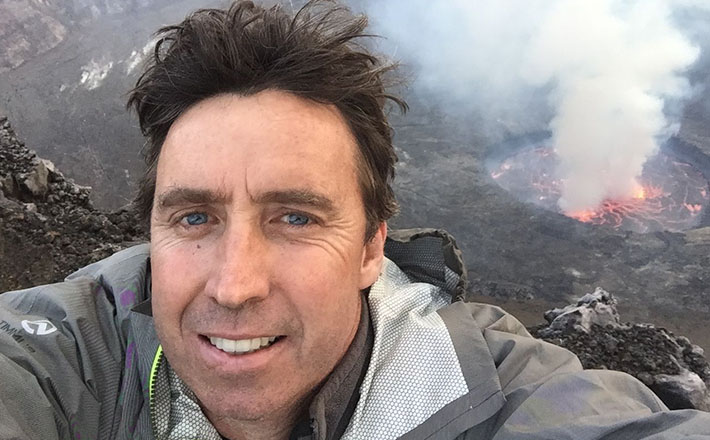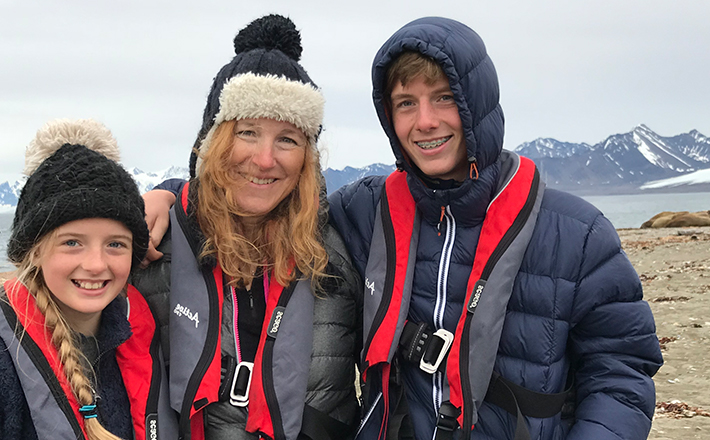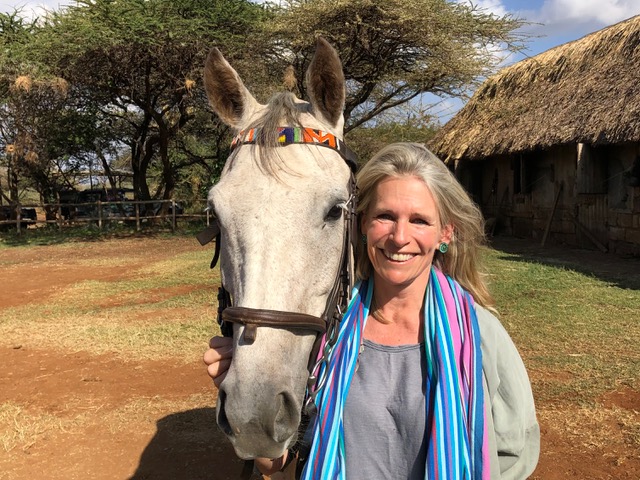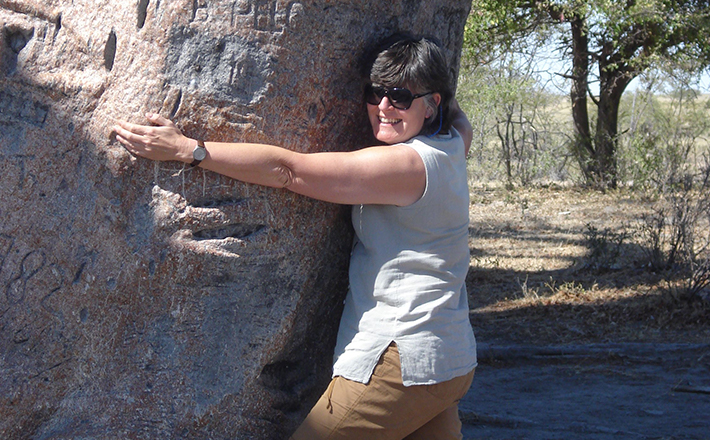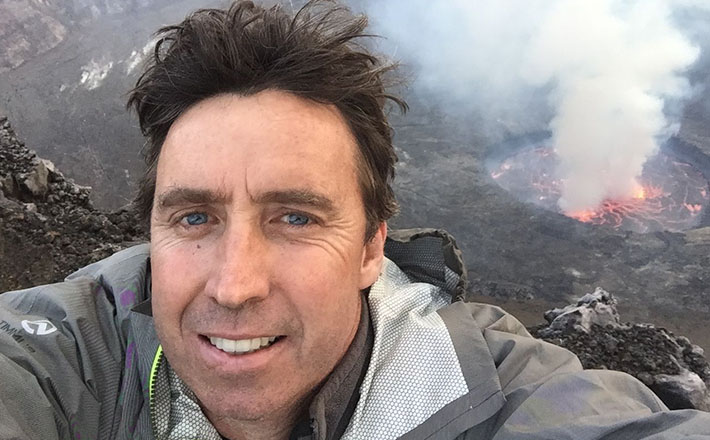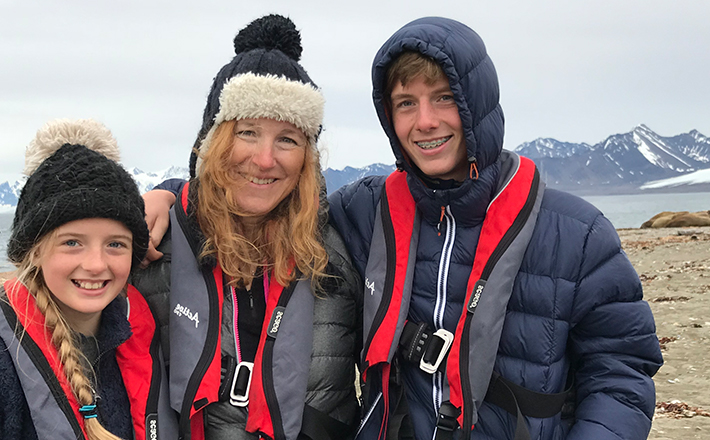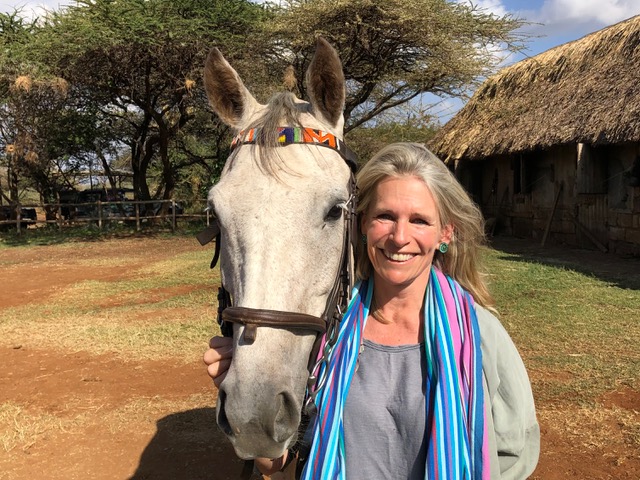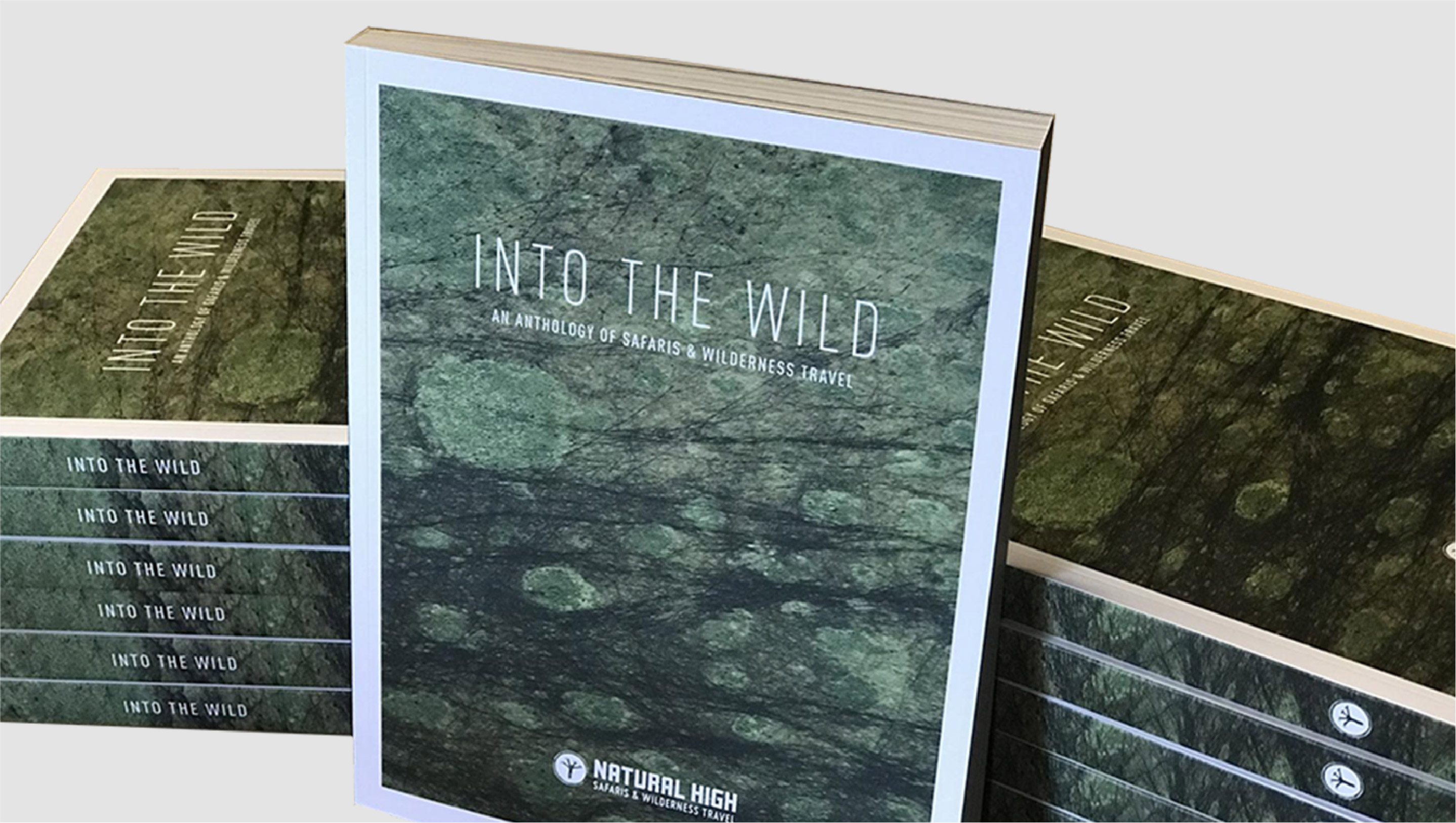 Into The Wild Brochure
Need some more inspiration? Request a copy of Into The Wild, our comprehensive anthology of safaris and wilderness travel.