Bandhavgarh
National Park
Former private hunting grounds of the maharajas of Rewa, Bandhavgarh is small but packed with wildlife including the majestic tiger.
EXPLORE

Bandhavgarh National Park Safaris
Prior to becoming a national park, the jungles of Bandhavgarh in the Vindhya Hills of central India were maintained as shikargarh, the private hunting grounds of the maharajas of Rewa.
An ancient ruined fort, from which the park takes its name, complete with a small active temple situated high on a sandstone plateau, rugged terrain and rolling hills provide a dramatic backdrop to Bandhavgarh's grasslands, marshes, sal and deciduous forests. Although Bandhavgarh is the smallest of the three parks in the region (the others being Kanha and Pench) it has one of the highest concentrations of tigers in India, probably more than one per 10km² of prime habitat.
In the company of an expert guide there is an excellent chance of seeing tigers here on morning and afternoon safaris made in open jeeps. Though rarely sighted, leopards co-exist in abundance. Wild boar, golden jackal, several varieties of deer, antelope and monkeys are commonly seen and with patience, luck and the skills of your naturalist, sighting of dhole (Indian wild dog), sloth bear and even wolf are all possible. 
Bandhavgarh has bird life galore – both migratory and resident bird species – totalling around 250 species including vultures.
+ Read More
perfect for
Wildlife
Asia's Big Cats
Luxury Camps & Lodges
Eco Lodges
Highlights
Visit the jungles of Bandhavgarh in the Vindya Hills
One of the highest concentrations of tiger in India
Great traditional safari experience
Bird life galore; both migratory and resident species
A Better Way To Book
ATOL Protected

24/7 Guidance & Support

20+ Years of Experience

We take care of the leg work

We find you the best deal
Top Reasons To Visit

Bandhavgarh National Park

Often the best safaris involve looking beyond the obvious highlights. It's about the exhilarating encounters that will make your heart sing. These are encounters that nobody could ever predict, but that make your safari genuinely unique.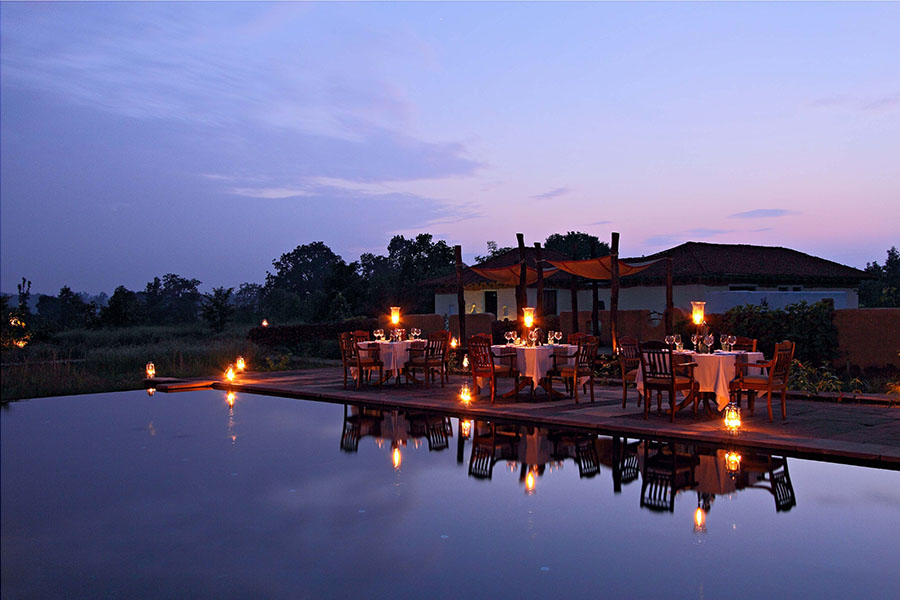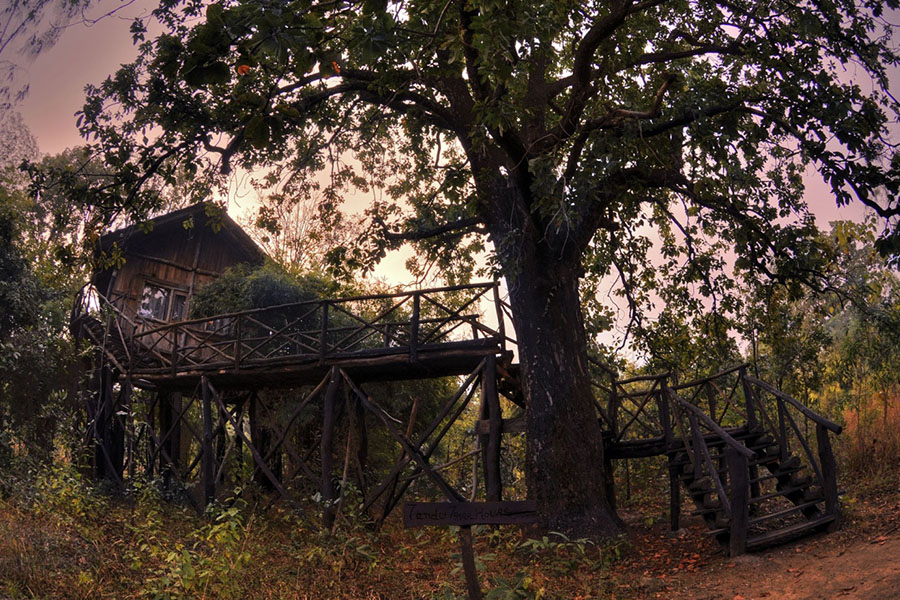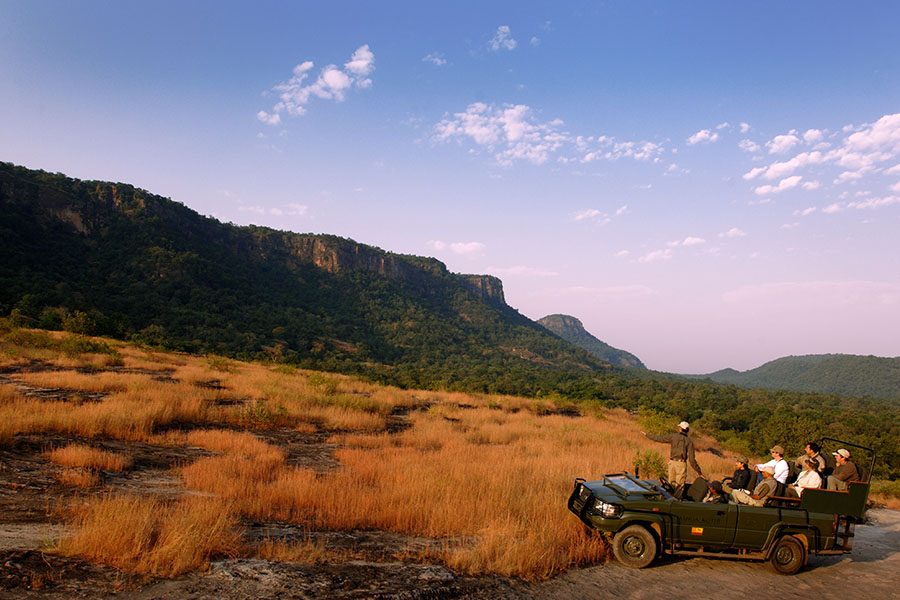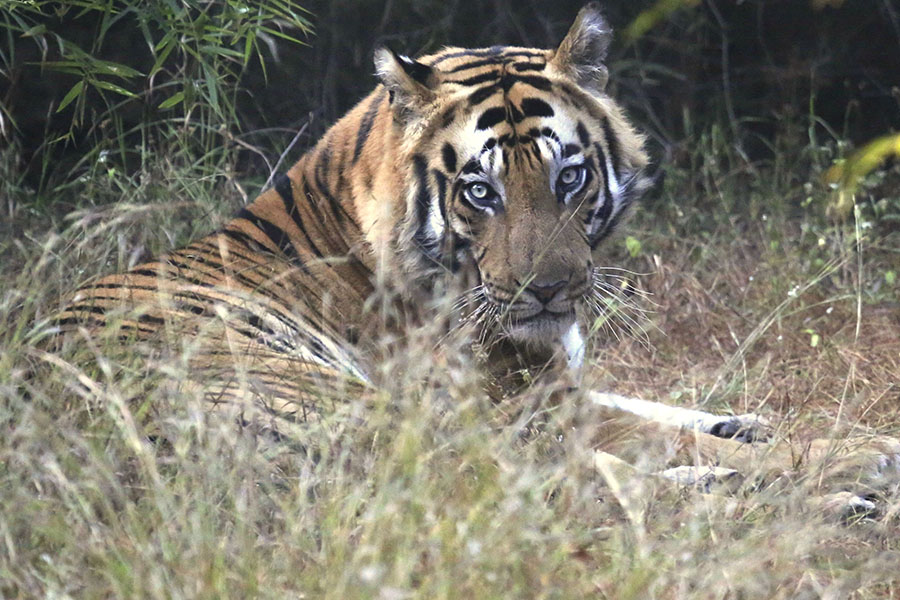 Best Time To Visit

Bandhavgarh National Park

The optimum time to visit Bandhavgarh is from mid-October to April. The park is closed during the monsoons with heavy downpours between July and October.

It opens again in mid-October and until the end of December the landscape is lush and green, many trees are in flower and rivers and lakes are full. It's a stunning and beautiful time to visit and while the thick vegetation can make wildlife spotting more difficult, birdlife during this time is superb. If you're a keen birder, travelling at this time is a must.

November to February are the most comfortable months to visit, with sunny days and pleasant midday temperatures although it can still be very cold first thing in the morning and at night. By March midday temperatures in the open start to climb to 40'C, though fortunately it's noticeably cooler in the shade of the forests and you return to camp in the middle of the day to relax.

The rolling grasslands become dry and the chances of seeing wildlife is high as it can usually be found near the diminishing waterholes and ponds. Temperatures continue to rise and April is usually the final month of the season that most people choose to visit.

In May and June temperatures reach 50C and many camps and lodges close, but if you visit you are likely to have the park pretty much to yourself. 

+ Read More
Best Time To Visit

Bandhavgarh National Park

JAN

FEB

MAR

APR

MAY

JUN

JUL

AUG

SEP

OCT

NOV

DEC
Our Favourite

Camps & Lodges

Many of our favourite jungle lodges and wilderness camps are run by families who have long been involved in wildlife conservation, consistently delivering an intelligently guided, complete safari experience. Alternatively, stay in the rustic comfort of mountainous village houses or indulge in the opulence of the subcontinent's palace hotels.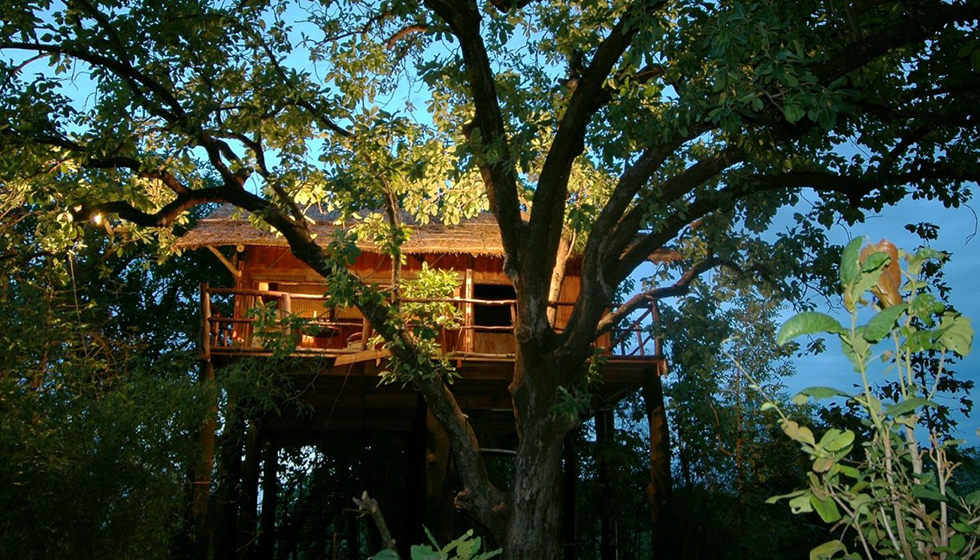 Tree House Hideaway
If you like your accommodation secluded, natural, rustic and quirky you will love Tree House Hideaway. All the tree houses have been made by local staff.
Learn More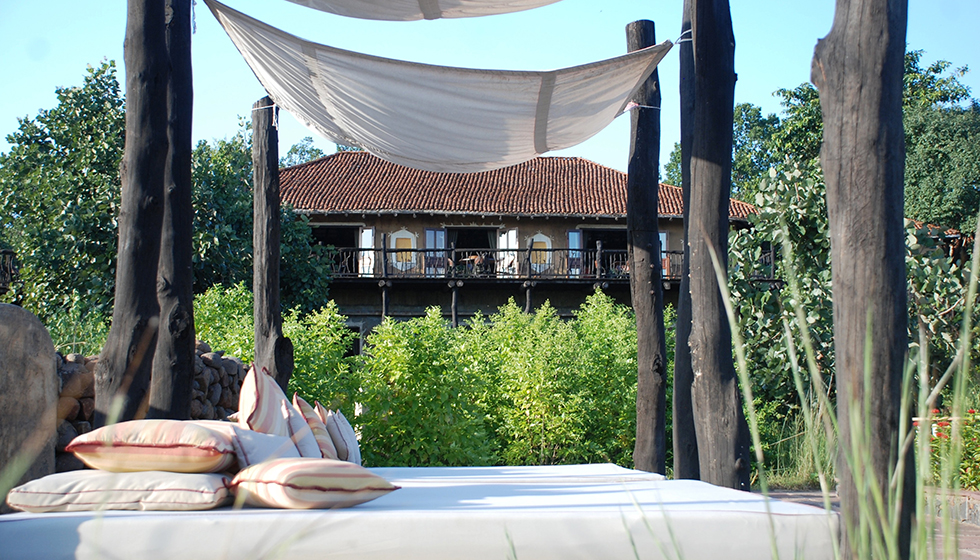 Samode Safari Lodge
Located in the heart of tiger country, adjacent to Bandhavgarh Tiger Reserve, this gorgeous lodge is the creation of the Samode family.
Learn More
Bandhavgarh National Park (FAQS)

NEED TO KNOW
Where is the best place to stay in Bandhavgarh National Park?
Whether you're looking for a luxury tented camp or a simple lodge in the wilderness, we work with those that deliver an intelligently guided, complete India safari experience and, as far as possible, keep you away from the crowds. With no accommodation permitted within the park itself, the best are those that pair proximity to an entry gate with a sense of feeling remote and at one with the jungle.
Can I see tigers in Bandhavgarh National Park?
Tracking tigers in Bandhavgarh's jungles and grasslands is an exhilarating experience and a good sighting of one of these magnificent big cats is something that will stay with you forever. Tigers are solitary creatures and, unlike the lion, are predators that rely on cover for success in hunting making them difficult to spot. A great guide is essential.
Safaris are made by open jeep in the early morning and afternoon in specific zones, returning to camp for a leisurely lunch. Your private naturalist will interpret the sights and sounds of the jungle to track its hidden inhabitants. While Bandhavgarh has one of the highest densities of tigers in India, we recommend that you keep an open mind and enjoy all the variety of flora and fauna the jungle offers; the elusive tiger often appears when least expected. 
From our

Travel Guides

Be inspired by our travel guides that document the best experiences the world has to offer.
Meet Our

Travel Experts

It takes genuine local knowledge to craft trips that go beyond the ordinary. The Natural High team have unrivalled experience and will take your ideas and turn them into your trip of a lifetime.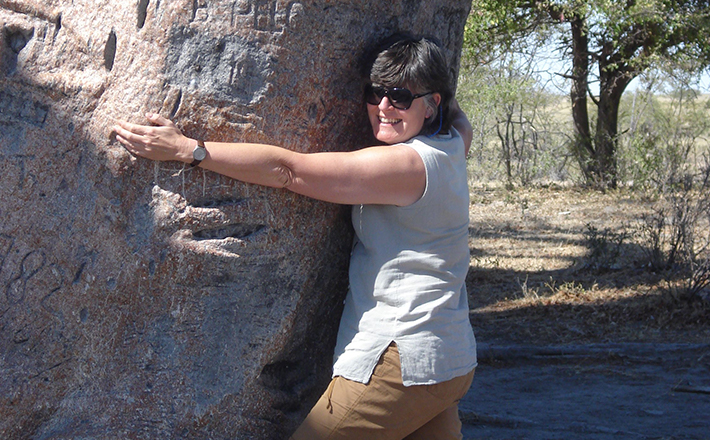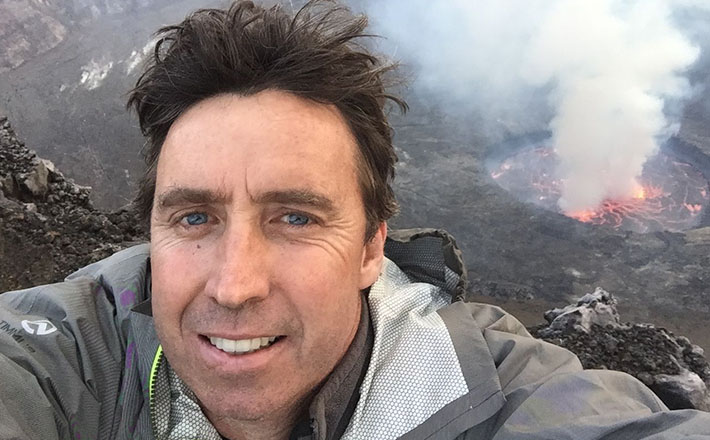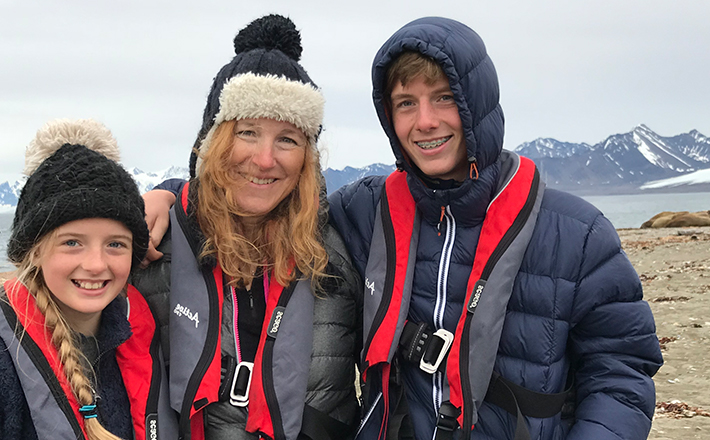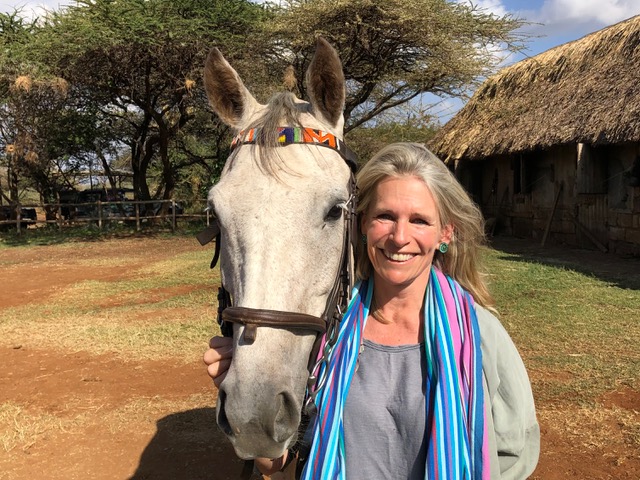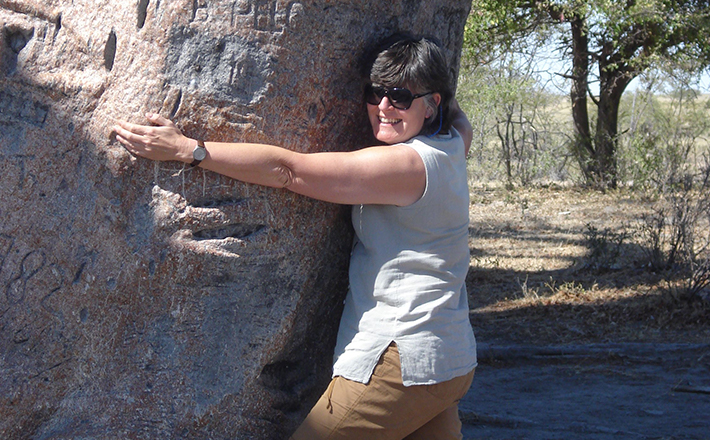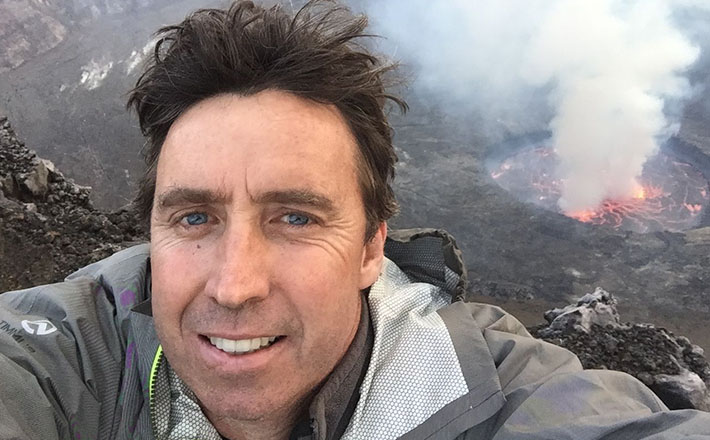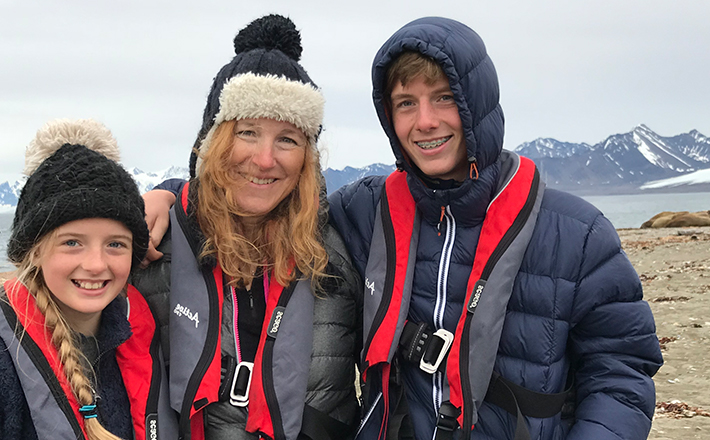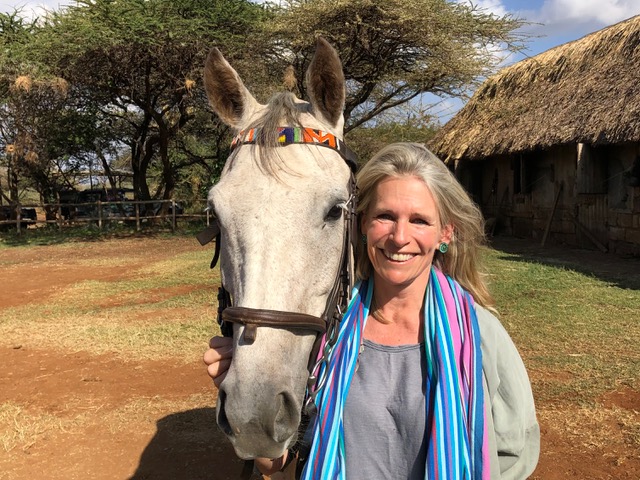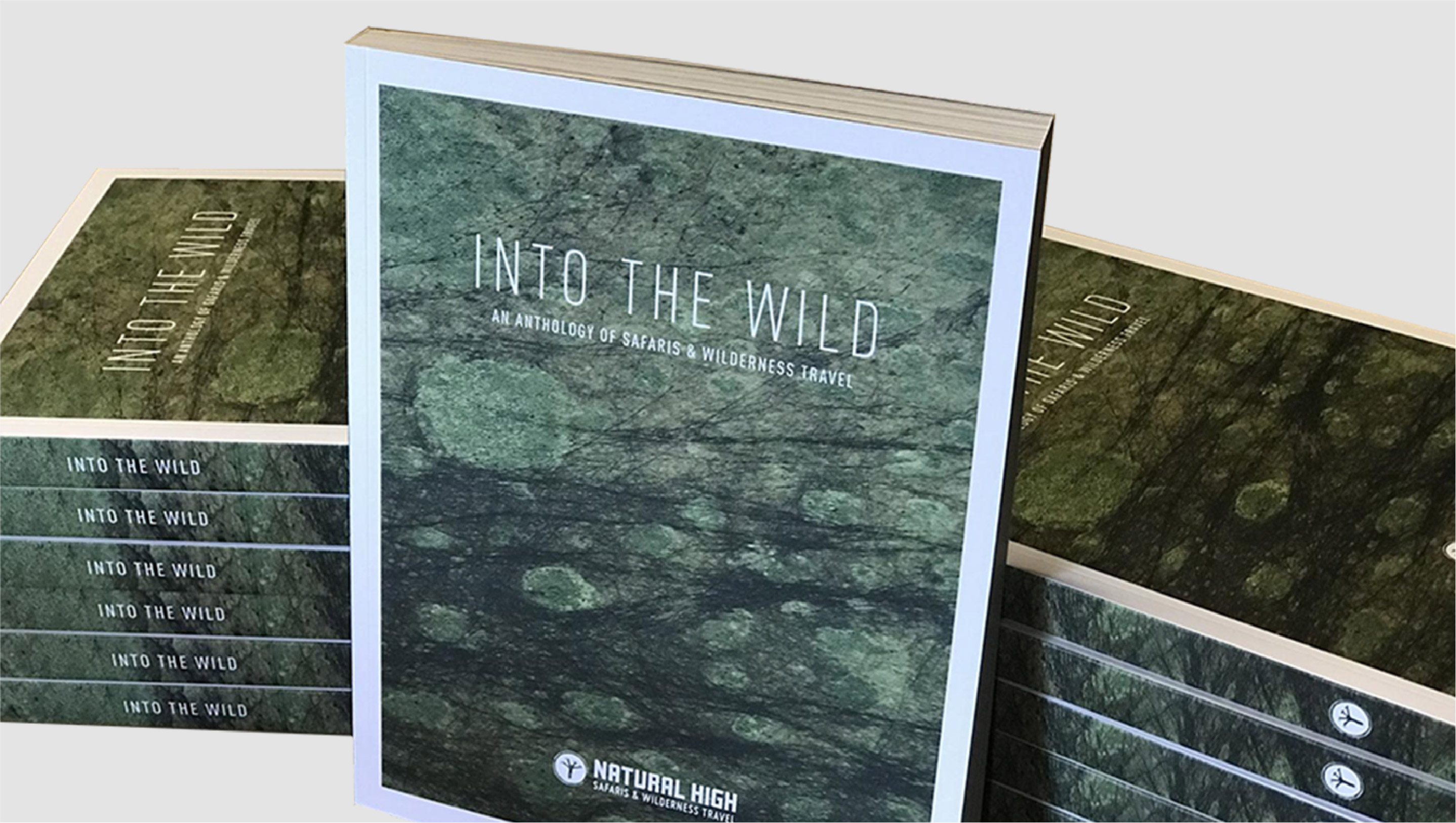 Into The Wild Brochure
Need some more inspiration? Request a copy of Into The Wild, our comprehensive anthology of safaris and wilderness travel.