Ladakh
The high altitude deserts surrounded by giant mountains of the Indian Himalaya are the last refuge of pure Tibetan Buddhism and the haunt of the elusive snow leopard.
EXPLORE

Ladakh Holidays
Desiccated and stark but wildly beautiful, Ladakh remains one of the most remote and sparsely populated regions on earth.
This forgotten 'Land of the High Passes' once extended its influence far across the Indus Valley, into Baltistan, across the Tibetan plateau, and over the Himalaya and Karakoram mountain ranges, its importance coming from its strategic location at the crossroads of trade routes on a branch of the Silk Road.
Cut off from the rest of India by snow for much of the year, families work collectively in spring to divert precious snow-melt from mountain streams into ancient irrigation channels, persuading the inhospitable high altitude deserts into life. By May the little fields are inching into green with barley and apple and apricot trees are frothy with pink and white blossom.
The capital of this former Himalayan kingdom is Leh (3525m). It's dominated by a massive nine storey palace, which towers over the old town, built in the Tibetan style that was later made famous by Potala Palace in Lhasa, Tibet. Leh has since outgrown its 17th century walls but the narrow lanes, mix of crumbling and renovated buildings, and markets supplied from Kashmir make it a fascinating place to spend a few days.
For us, Ladakh is about the thrill of vast open spaces, rustic simplicity, and experiencing something almost – dare we say it – transcendental. These highlands are saturated in the spirit of Tibetan Buddhism; walk to crumbling monasteries perched on barren hillsides, cycle over army-issue metal bridges festooned in faded prayer flags blowing in the wind and visit ancient temples where red robed monks chant mantras – then you'll know what we mean.
+ Read More
perfect for
Off the beaten track
Treks & Expeditions
Asia's Big Cats
Eco Lodges
Highlights
Rustic, simple and vast open spaces
Head to the mountains in search of the snow leopard
Stay in gorgeous villages houses
Strike out with a luxury mobile camp
A Better Way To Book
ATOL Protected

24/7 Guidance & Support

20+ Years of Experience

We take care of the leg work

We find you the best deal
Top Reasons To Visit

Ladakh

Often the best safaris involve looking beyond the obvious highlights. It's about the exhilarating encounters that will make your heart sing. These are encounters that nobody could ever predict, but that make your safari genuinely unique.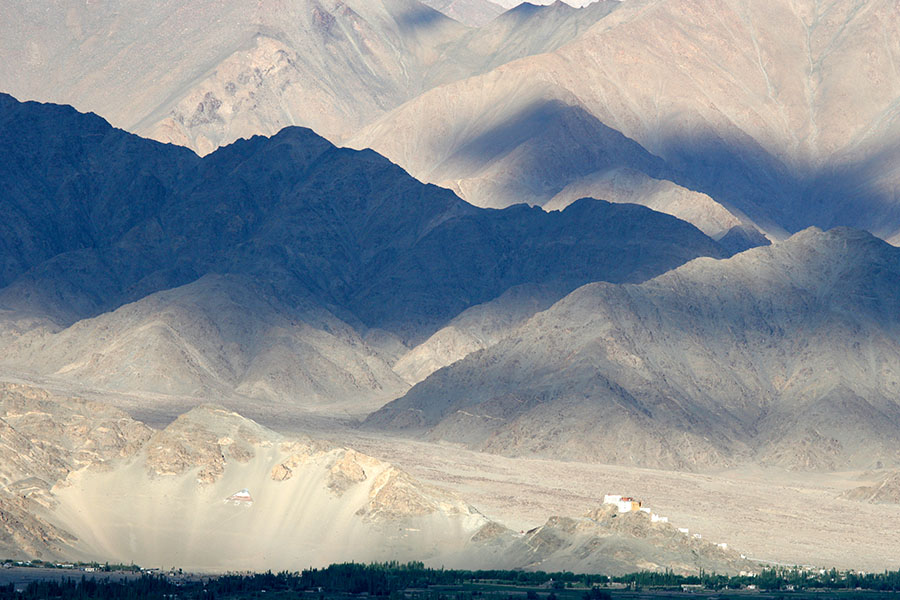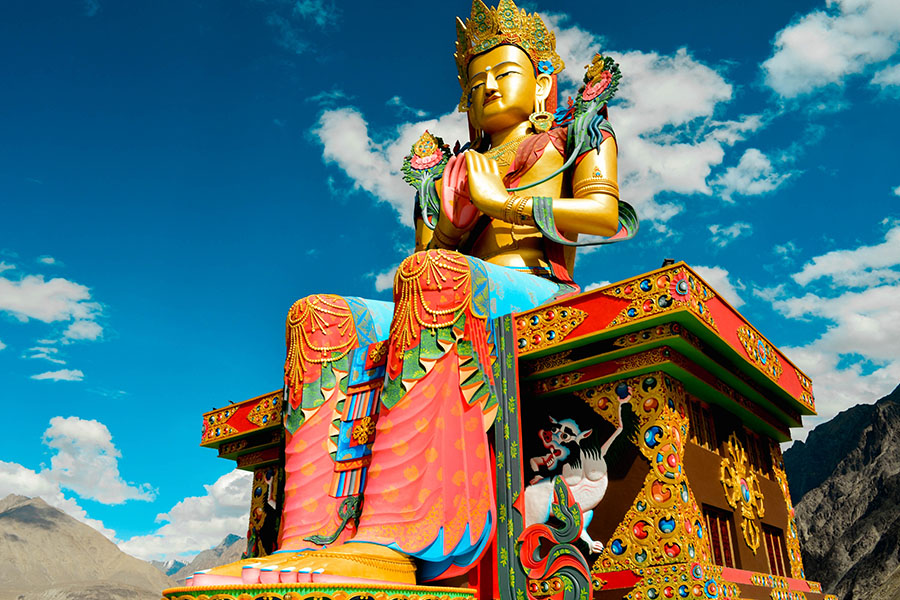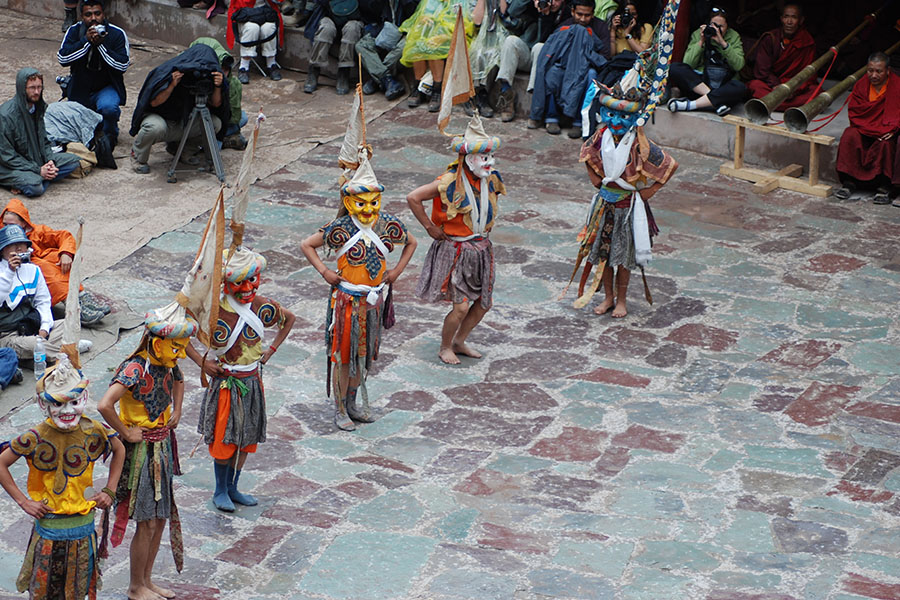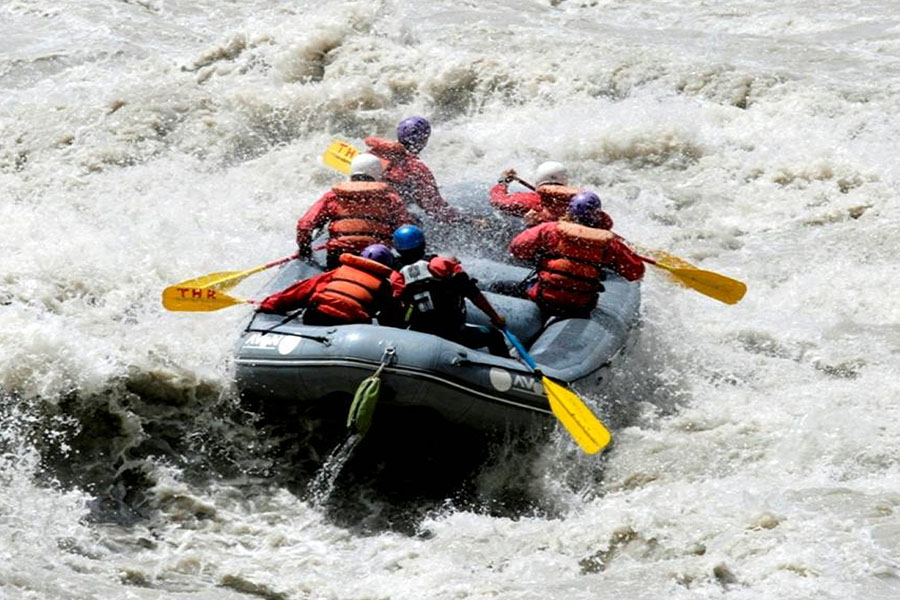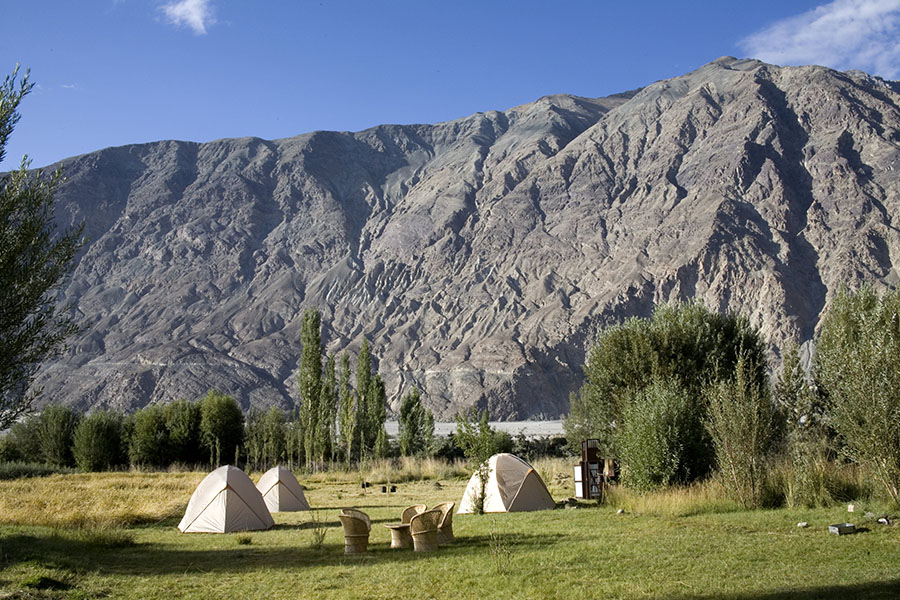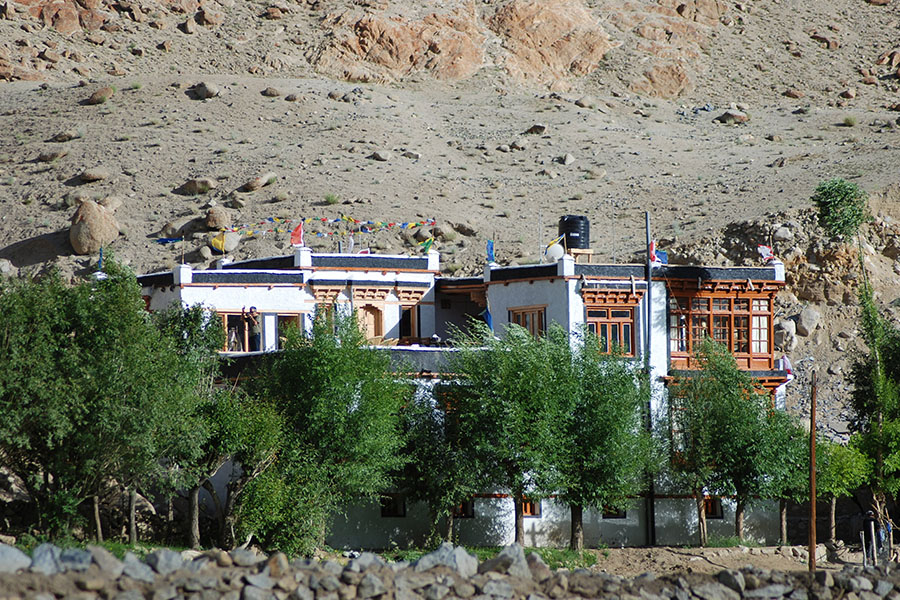 Best Time To Visit

Ladakh

The best time to visit Ladakh for walking and cultural trips is from May to September. Ladakh experiences a high altitude desert climate and lies in the rain shadow of the Himalayas which stop monsoon rain clouds.

The road to Ladakh's capital, Leh, from Manali in the south usually only opens after snow is cleared in mid-June and the peak season here is July and August. A number of important Tibetan Buddhist festivals are celebrated at this time, complete with masked dances and village fairs.

It is bitterly cold in winter and most guest accommodation closes. Many places are completely cut off by snow. However, January to April is the best time to visit Ladakh in search of snow leopard as they follow and hunt blue sheep, their primary prey, as they descend to the lower valleys. Other high altitude wildlife you may also see at this time includes Himalayan wolf, Tibetan red fox, Eurasian lynx, and argali (great Tibetan sheep).

Because the window of opportunity for visiting Ladakh is so small, accommodation and flights from Delhi to Leh get booked up well in advance, especially at peak festival times. Once you've reached Ladakh the best way to avoid other visitors is to stay in villages so that you have them entirely to yourself when the day-trippers have gone home.

+ Read More
Best Time To Visit

Ladakh

JAN

FEB

MAR

APR

MAY

JUN

JUL

AUG

SEP

OCT

NOV

DEC
Top experiences

in Ladakh

Whether you're a seasoned explorer, a first-time adventurer, or a parent seeking a once-in-a-lifetime family trip, we can create your dream holiday filled with experiences that will stay with you for a lifetime.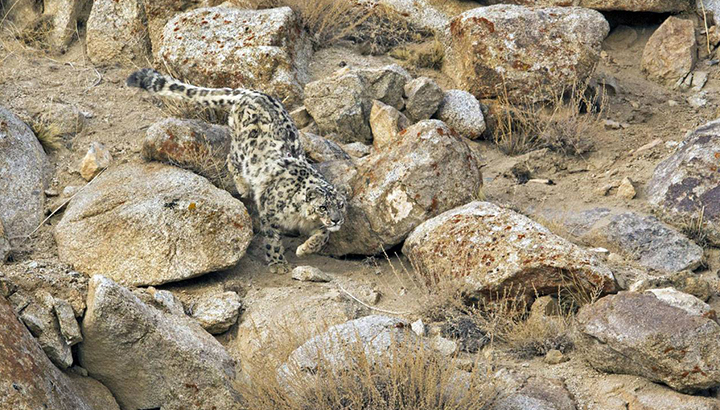 Tracking Snow Leopard in the Indian Himalayas
Found only in remote mountainous areas of Asia, tracking the enigmatic snow leopard in the depths of winter is a genuine wildlife adventure
Discover More
Our Favourite

Camps & Lodges

Many of our favourite jungle lodges and wilderness camps are run by families who have long been involved in wildlife conservation, consistently delivering an intelligently guided, complete safari experience. Alternatively, stay in the rustic comfort of mountainous village houses or indulge in the opulence of the subcontinent's palace hotels.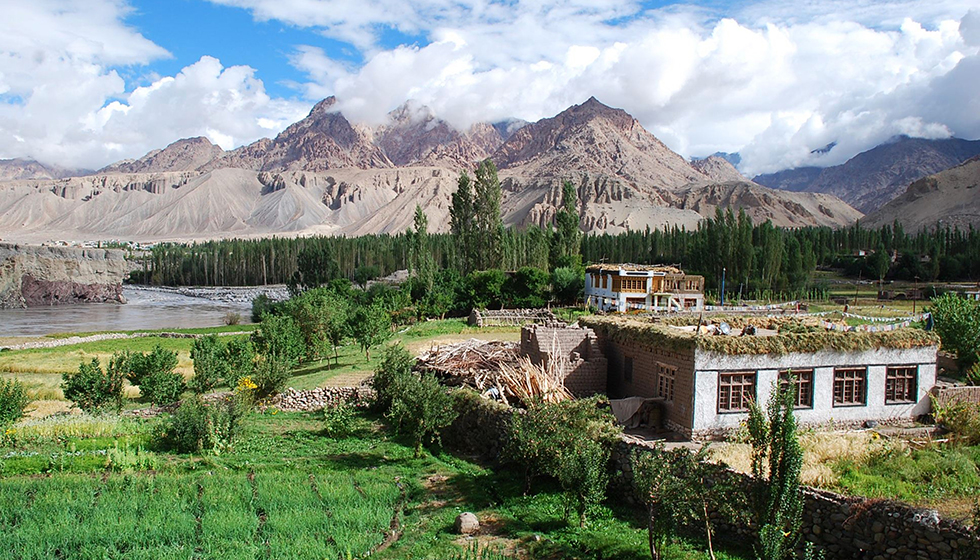 Shakti Ladakh Village Houses
Shakti's village houses are like no other home in Ladakh, bringing a whole new level of simple sophistication to this remote region while offering an authentic experience.
Learn More
Ladakh (FAQS)

NEED TO KNOW
How many days do you need in Ladakh?
Arriving in Leh (3500m), the second highest airport in the world, the thin air literally takes your breath away. A quiet day or two are essential to safely acclimatise to the high altitude – a sunny terrace overlooking Leh or a village riverside garden make the perfect places to start. How much time you then spend in Ladakh depends on what you'd like to see and how active you like to be. Many roads are well maintained but journeys between villages, temples and monasteries, lakes and passes can be torturously slow as you snake your way through the mountains so it's usually best not to try and fit in too much.
The landscape lends itself to exploring on foot, whether on scenic village walks or a more challenging point to point camping trek, and by river from a gentle float to exhilarating white water rafting. Whatever you choose to do you will be in the safe hands of your private guide who'll introduce you to local life from the ceremonies at Buddhist temples to the wildlife of the mountains. All our itineraries are tailormade and we would plan this with you.
Is Ladakh a suitable family destination?
Travelling off-grid among spectacular natural beauty allows everyone to enjoy screen-free family fun together. Children and adults alike will find delight in the sights and sounds of Ladakh from its gentle mountain people tending the land and crafting by hand, red-robed boy monks taking time out from prayers to play a game of cricket or football on a dusty makeshift patch, giant gilded Buddhas, 10 foot long Tibetan horns and the tapping of the metalsmith at work. In the evening star studded skies and warming fires, comfortable beds, fluffy pillows and western-style bathrooms complete the Himalayan magic.  
With a dedicated private guide, our expeditions in this stunning part of India can cater for all ages and levels of fitness. Whether on foot rambling through villages or demanding multi-day hikes, adrenaline pumping mountain biking and river rafting, your vehicle and driver will always be on standby and you will always be fully but discretely supported.
What is the best way to explore Ladakh?
We recommend staying in remote villages high on the western end of the Tibetan plateau that have stylishly renovated traditional houses for exclusive use during your stay. Each house has its own unique charm, plus a private cook for a truly authentic village experience without scrimping on comfort. An excellent accompanying guide is a must to give introductions to people from shamans to smiths, visit Buddhist monasteries and lead walks to colourful oases and turquoise lakes, all with views of rugged snow-capped peaks.
From our

Travel Guides

Be inspired by our travel guides that document the best experiences the world has to offer.
Meet Our

Travel Experts

It takes genuine local knowledge to craft trips that go beyond the ordinary. The Natural High team have unrivalled experience and will take your ideas and turn them into your trip of a lifetime.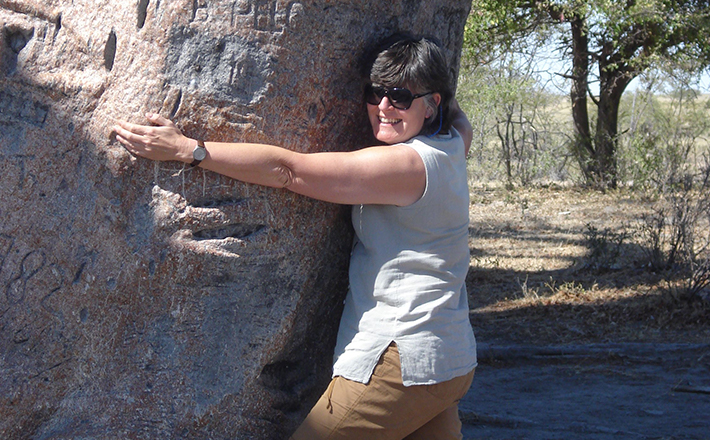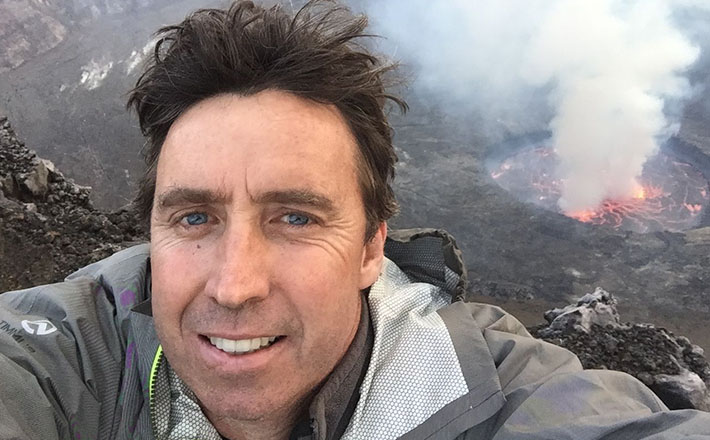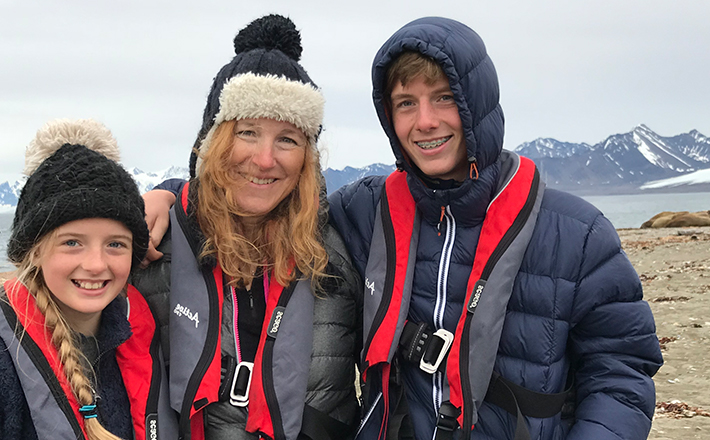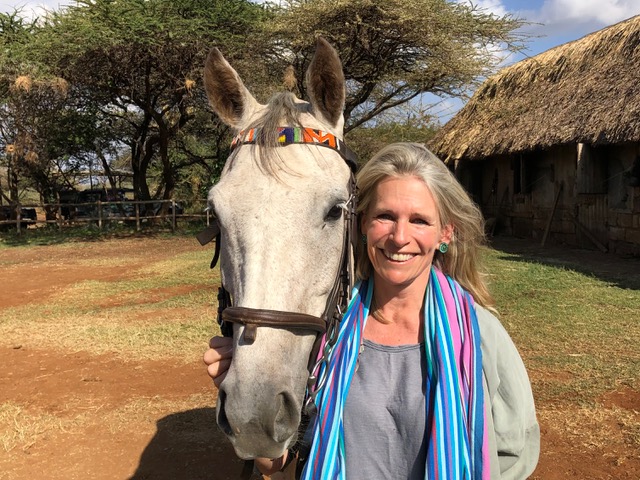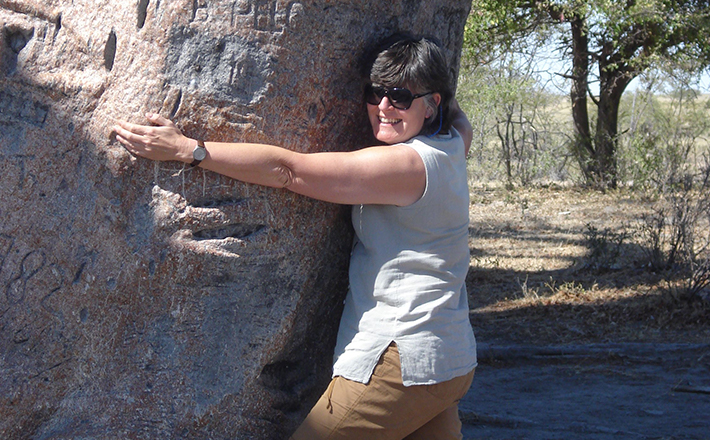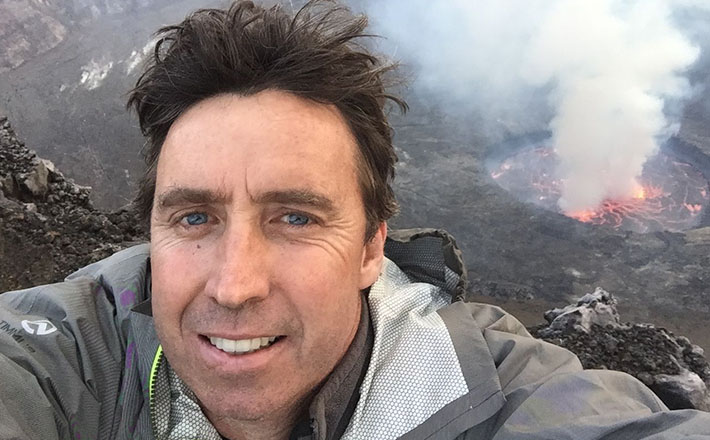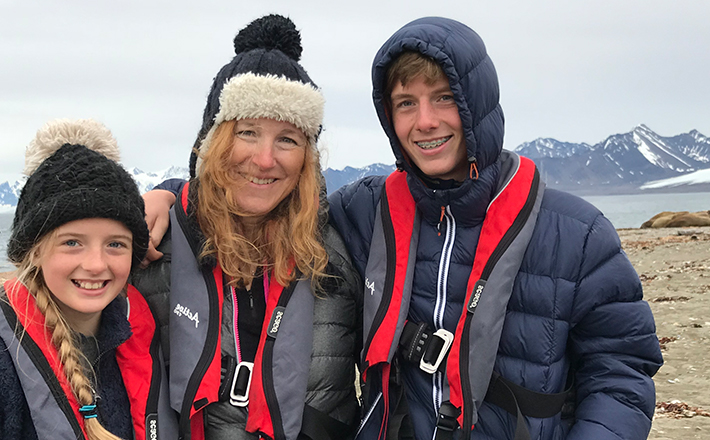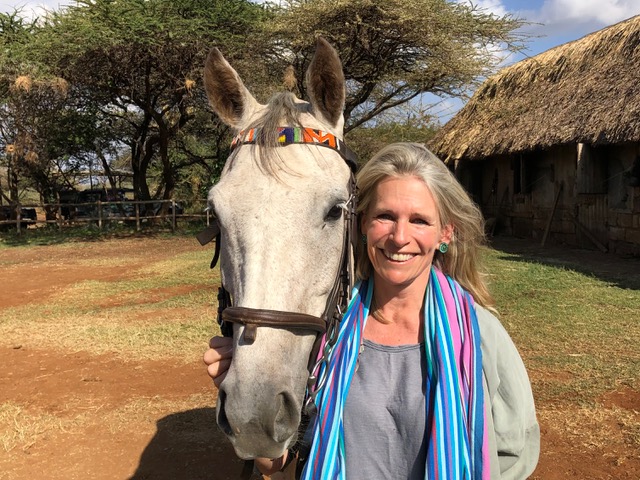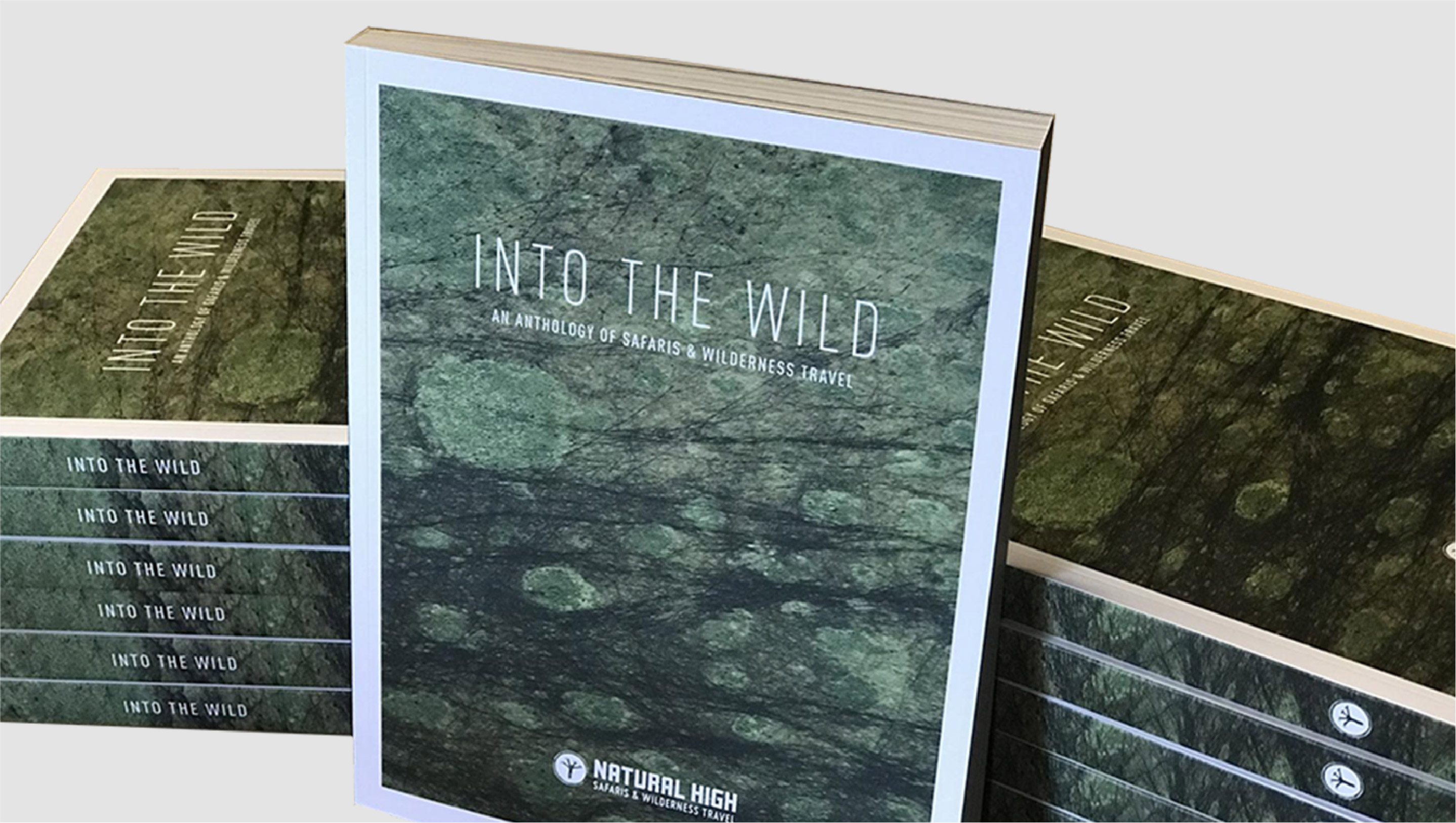 Into The Wild Brochure
Need some more inspiration? Request a copy of Into The Wild, our comprehensive anthology of safaris and wilderness travel.