Rajasthan
Forts, festivals, tigers and the Taj Mahal: welcome to the essence of India.
EXPLORE

Rajasthan Holidays
Explore ancient royal palaces and grand fortresses, vast deserts and colourful festivals. Dive into bustling markets and relax in sleepy, rural villages. Just a short drive from Delhi, Rajasthan contains many of India's most iconic sights and most memorable experiences.
Rajasthan and its neighbouring states in north India are the natural starting point for any first-time visitor to the country, with enough variety, energy and excitement to inspire even the most seasoned traveller. The traditional must-see sights include the impregnable Amber Fort at Jaipur, magical Taj Mahal at Agra, and fascinating holy city of Varanasi. 
More than this, we recommend taking the road less travelled to discover hidden palaces and mystical off-the-beaten-track temples among the villages of rural Rajasthan. With their traditional way of life, they offer their own distinct charm and though they may lack any 'attraction' we think you'll find them equally memorable.
Wherever you visit you'll find fortified legacies of the Rajputs, the warriors who give the state its name. Best of all you can actually stay in some of their splendid palaces – live like a king in Jodhpur's Umaid Bhawan or live with one at Deogarh Mahal. 
Add in the National Parks and Wildlife Sanctuaries including a safari in search of tiger at Ranthambore, and there's enough to fill months or years. But, from our experience, we'd advise against trying to do too much.
+ Read More
perfect for
Wildlife
History & Culture
Luxury Camps & Lodges
Family Safaris
Highlights
Forts, festivals, tigers and the Taj Mahal
Explore ancient royal palaces and grand fortresses
Discover vast deserts and luxurious camps
Tigers, birds and wildlife in protected sanctuaries
A Better Way To Book
ATOL Protected

24/7 Guidance & Support

20+ Years of Experience

We take care of the leg work

We find you the best deal
Top Reasons To Visit

Rajasthan

Often the best safaris involve looking beyond the obvious highlights. It's about the exhilarating encounters that will make your heart sing. These are encounters that nobody could ever predict, but that make your safari genuinely unique.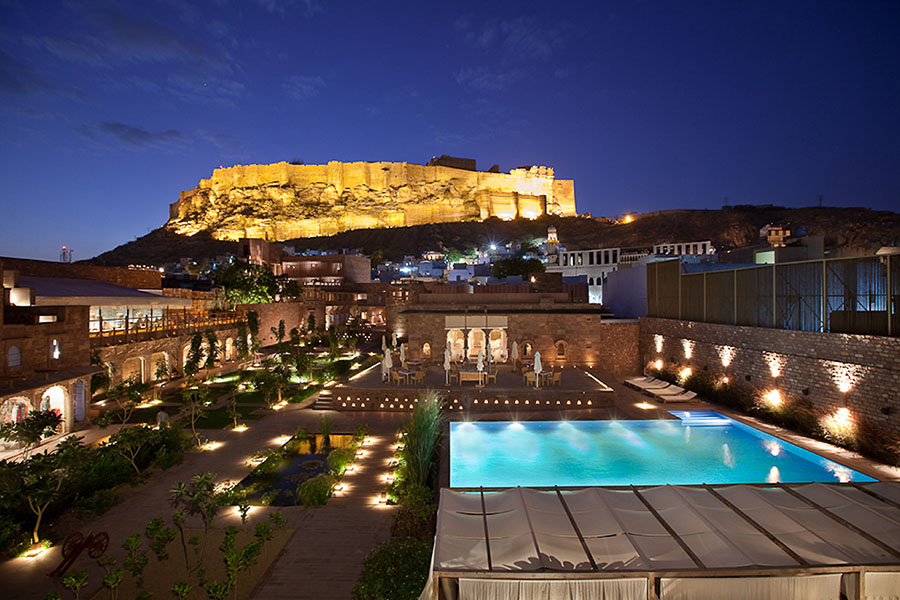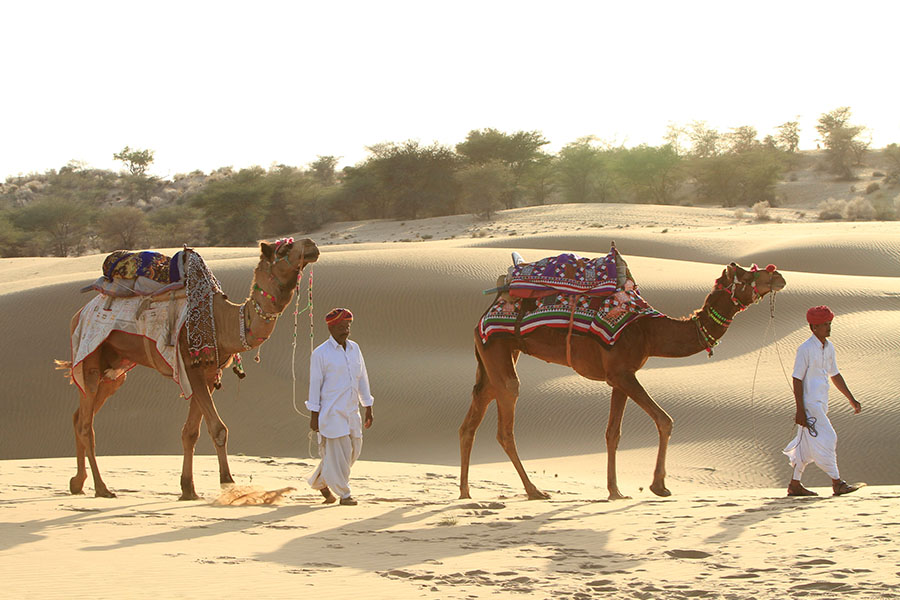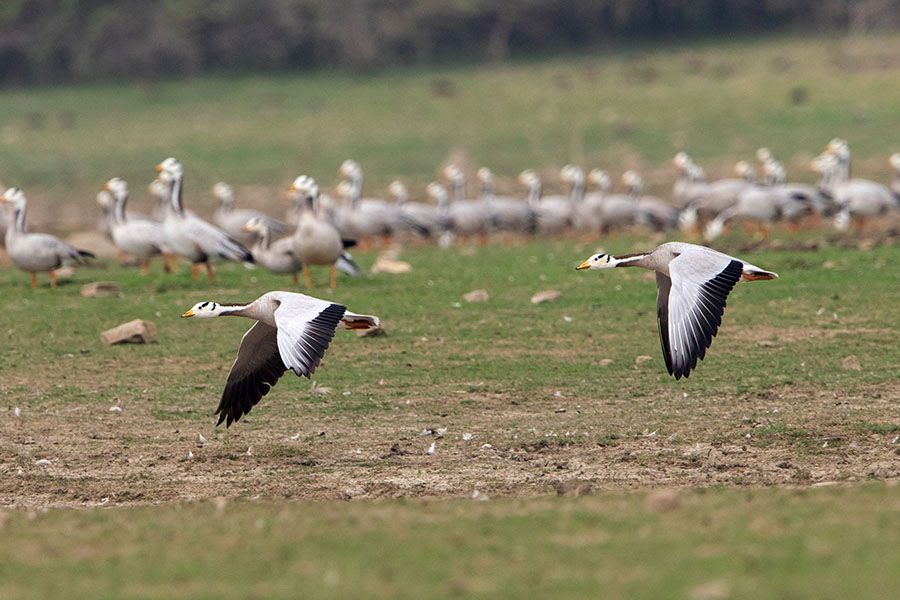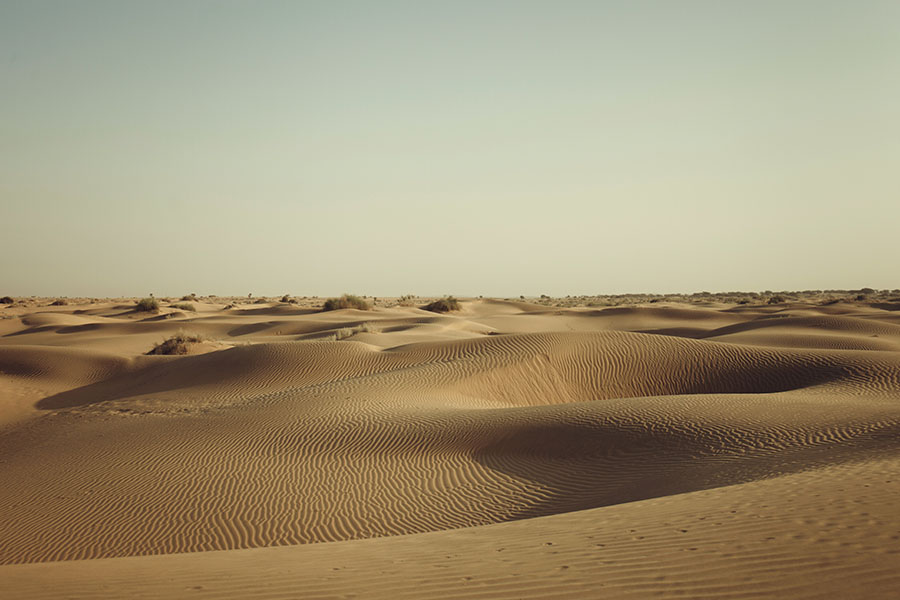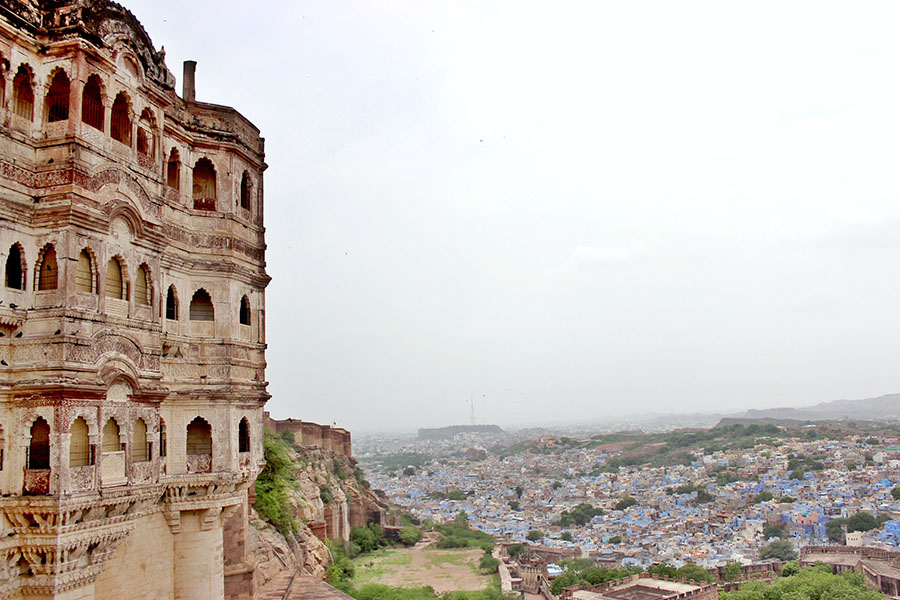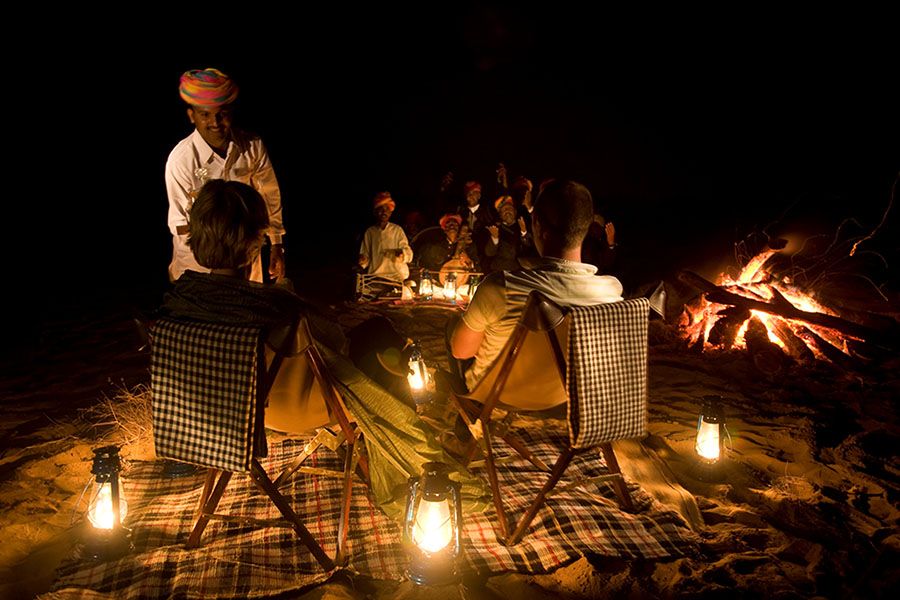 Best Time To Visit

Rajasthan

The best time to visit Rajasthan and its adjacent northern plains is between October and March. The climate at this time is generally at its most pleasant with clear sunny days and cooler nights making it a popular time to travel.

It is dry and day time temperatures range from 16-30'C. November and February are particularly popular, as are the weeks over Christmas and New Year.

Temperatures are higher in April and September but, depending on where you are going and what you are doing, these months can be a cracking time to go if you don't mind the heat. The first two weeks in December are a great time to visit Rajasthan as there is low demand before the Christmas rush, and places of interest and accommodation are quiet.

July and August are the monsoon months but the rain is usually in short downpours and air-conditioning tempers the heat as the arid countryside becomes beautifully flushed with green.

There are some spectacular festivals to visit in October and November. Thousands of camels, horses and cattle are traded at Rajasthan's Pushkar and Nagaur Fairs and are heaps of fun, while the whole region is lit up with fireworks, candles and oil lamps during Diwali celebrations. However, the most colourful festival is in March when during Holi the spring harvest is celebrated by the throwing of coloured powders.

+ Read More
Best Time To Visit

Rajasthan

JAN

FEB

MAR

APR

MAY

JUN

JUL

AUG

SEP

OCT

NOV

DEC
Our Favourite

Camps & Lodges

Many of our favourite jungle lodges and wilderness camps are run by families who have long been involved in wildlife conservation, consistently delivering an intelligently guided, complete safari experience. Alternatively, stay in the rustic comfort of mountainous village houses or indulge in the opulence of the subcontinent's palace hotels.
Load More
Rajasthan (FAQS)

NEED TO KNOW
How long should I spend in Rajasthan?
Just a short drive from Delhi, Rajasthan contains many of India's most iconic sights and most memorable experiences. Our own travels have taught us not to try and do too much in too little time so that you can enjoy each place without getting exhausted; Rajasthan is a huge state and journeys can be long. We suggest concentrating on fewer places or making a longer trip. With the right balance of action and relaxation, you can really get to know your destination without getting overwhelmed by it. 
Is Rajasthan a suitable family destination?
Rajasthan is a great destination for a family holiday. Indians adore children and they are usually the centre of attention in an Indian household, so you and your family will be genuinely welcomed wherever you go.
Rajasthan epitomizes the riot of colour that India is famed for and experiences are larger than life. Your children can come face to face with giant elephant-headed gods, men with impossibly large moustaches and magenta swathed women deftly carrying water pots on their heads. You can go riding on a camel or horse, take an open jeep through the jungle in search of tiger, scramble around forts and take delight in fairy-tale palaces. Stay in a tented desert camp, sleep in a room fit for a king or splash in a pool complete with elephant fountains.
At Natural High we ensure that you are fully but discretely supported throughout your trip so that you and your family can simply relax and have a good holiday.
What is the accommodation in Rajasthan like?
Rajasthan excels at accommodation with enormous character, charm and history. The former homes, hunting lodges and citadels of maharajas and other local leaders have been converted since the 1970's to take in paying guests. They range from more simple retreats to boutique tented camps and opulent palaces, sometimes still hosted by members of erstwhile royal families who are happy to share an insight into past and present life in Rajasthan.
From our

Travel Guides

Be inspired by our travel guides that document the best experiences the world has to offer.
Meet Our

Travel Experts

It takes genuine local knowledge to craft trips that go beyond the ordinary. The Natural High team have unrivalled experience and will take your ideas and turn them into your trip of a lifetime.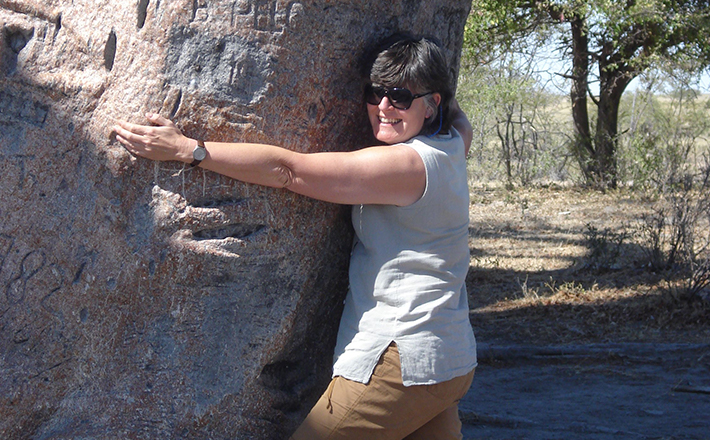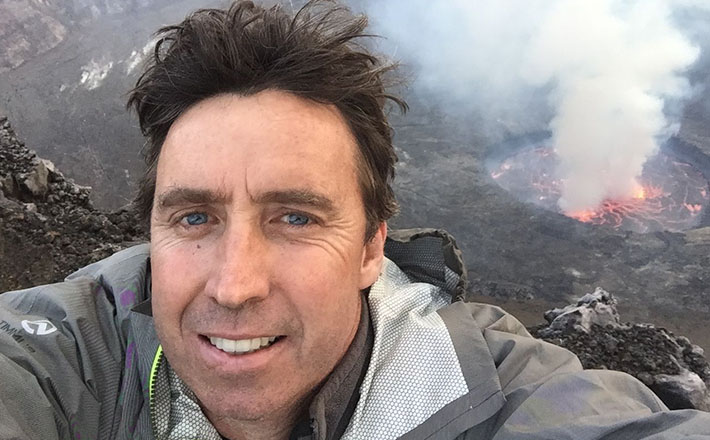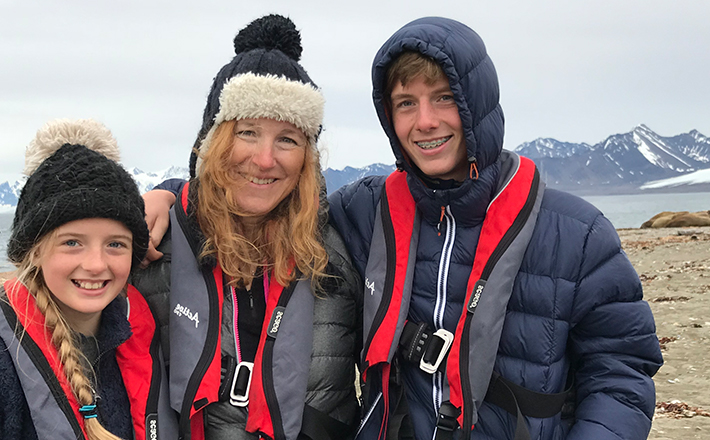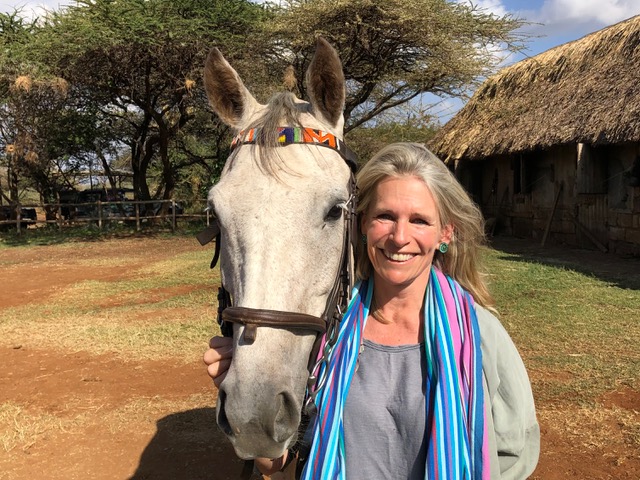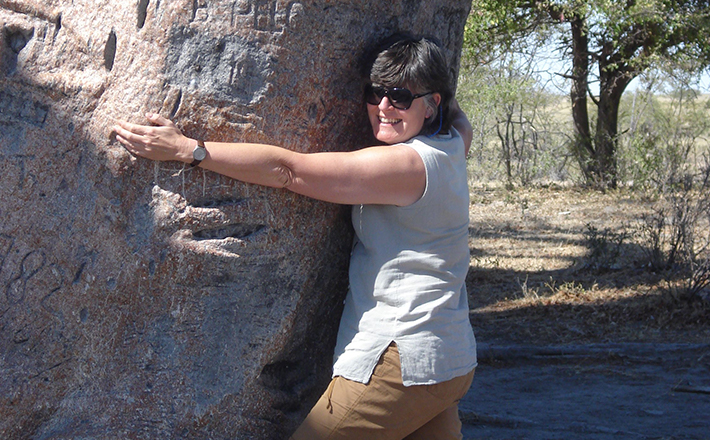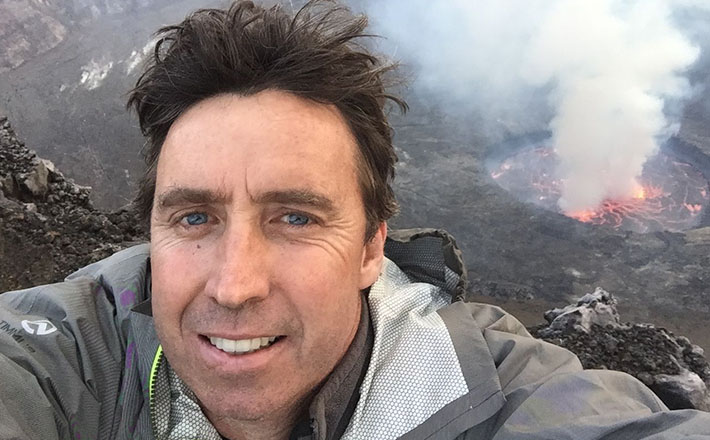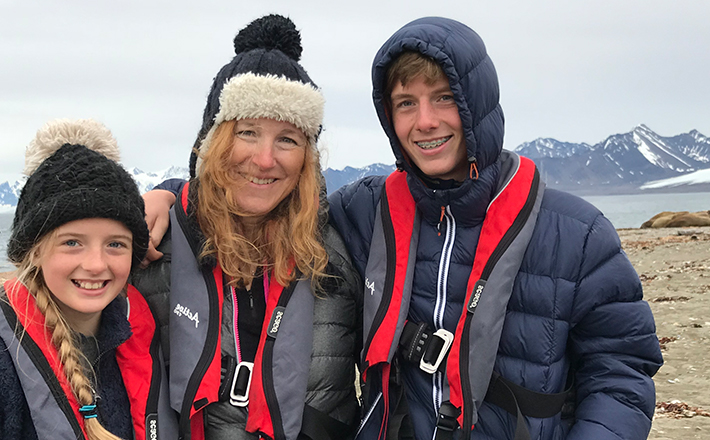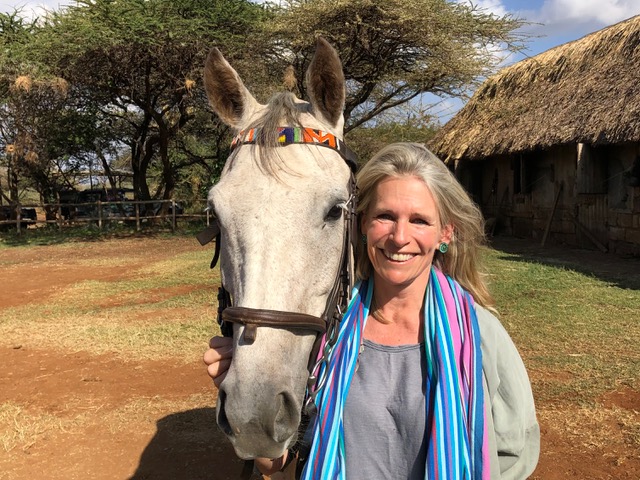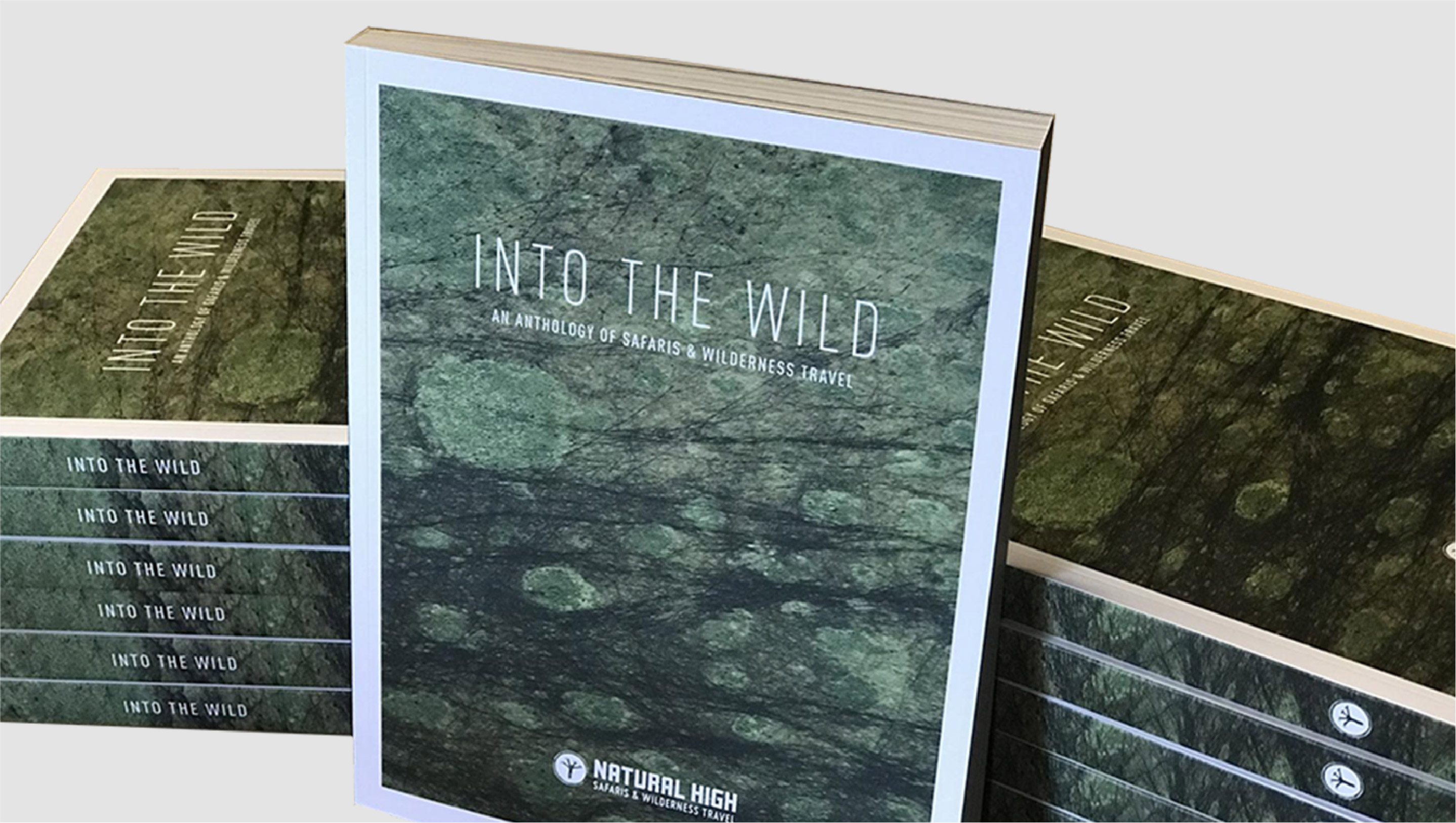 Into The Wild Brochure
Need some more inspiration? Request a copy of Into The Wild, our comprehensive anthology of safaris and wilderness travel.