Ranthambore
National Park
One of the best places on earth to see tigers in their natural habitat, Ranthambore is justifiably India's most well-known national park.
EXPLORE

Ranthambore National Park Safaris
Dramatically located at the convergence of the Aravali and Vindhya mountain ranges, Ranthambore sits on the edge of an ancient plateau in eastern Rajasthan where the diverse topography and habitat proliferates with animal and bird life.
Reflected in the lakes below, the ruins of a 10th century hill fort from which the park takes its name tower over deciduous forests, making this one of the most picturesque settings for a safari. Highly photographed, the park and its tigers have also been immortalised in wildlife documentaries, including the incredible footage of Machli, the world's most famous tigress, winning its fight with a 14 foot crocodile.
Formerly the private hunting grounds of the maharajas of Jaipur, the national park forms part of the much larger 1333km² of Ranthambhore Tiger Reserve, one of the first areas to come under the protection of Project Tiger in 1973. Conservation efforts have resulted in a steady increase in the numbers of tiger here and they are relatively easily seen, sunning themselves on crumbling walls of an old temple, drinking at one of the lakes, or strolling through the grasslands.
Apart from being home to tiger, wild boar, deer, antelope and monkey are commonly seen while sightings of jackal, mongoose, sloth bear and leopard can remain more elusive. In the winter thousands of birds migrate here from Europe and Siberia making Ranthambhore an ornithologist's paradise.
Ranthambhore's accessibility from Delhi, Agra and Jaipur, as well as the relative ease of spotting a tiger here, means that it has become rather a victim of its own success. Tourism pressure means that the experience here cannot be compared favourably with safaris in Africa but if you are prepared to accept this, Ranthambhore is still an extraordinary place to visit – particularly if you are lucky and have a sighting of that most majestic of beasts, the tiger. 
+ Read More
perfect for
Asia's Big Cats
Luxury Camps & Lodges
Wildlife
Honeymoons
Highlights
One of the best for tiger safaris
Ornithologist's paradise
Once private hunting gounds of the maharajas of Jaipur
A Better Way To Book
ATOL Protected

24/7 Guidance & Support

20+ Years of Experience

We take care of the leg work

We find you the best deal
Top Reasons To Visit

Ranthambore National Park

Often the best safaris involve looking beyond the obvious highlights. It's about the exhilarating encounters that will make your heart sing. These are encounters that nobody could ever predict, but that make your safari genuinely unique.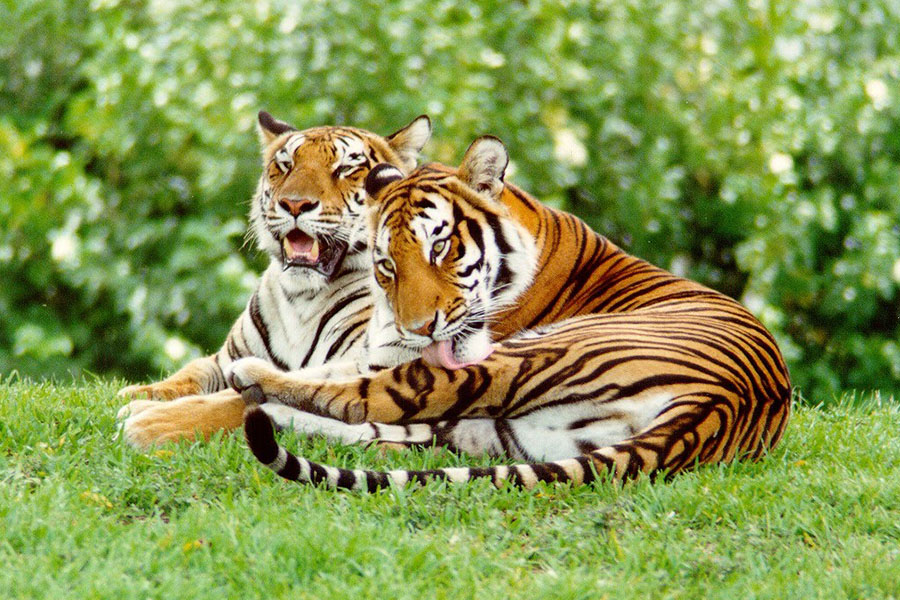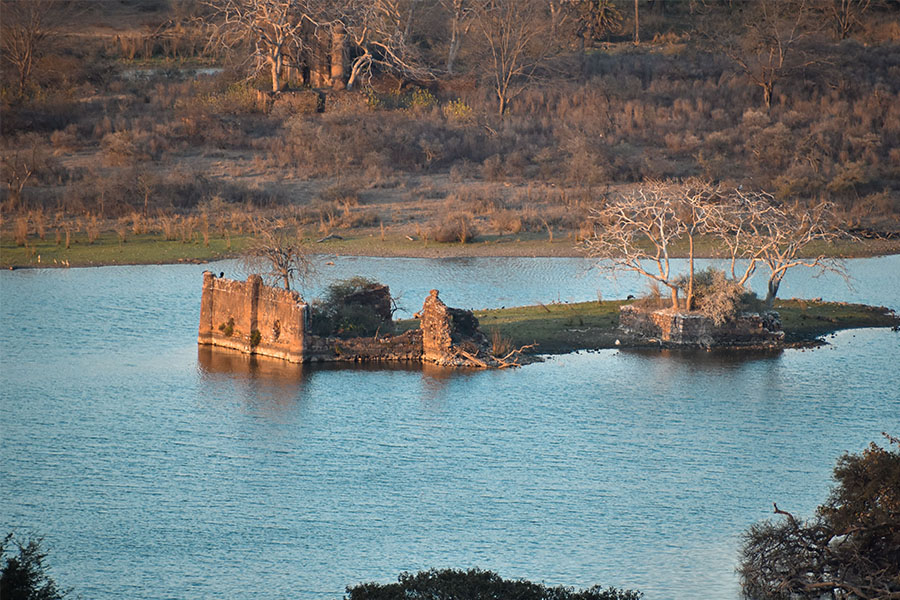 Best Time To Visit

Ranthambore National Park

Ranthambore is open to visitors between October and June. The winter season from October to March is generally the best time to visit due to the more pleasant weather conditions with daytime temperatures ranging from 10'C in the early morning to 30'C by midday.

Heading out at dawn, it can feel extremely cold in the depths of winter as safaris are made in open jeeps, but this is peak time to see migrant birds in large numbers and sambar deer rutting; our favourite camps and lodges provide blankets and hot water bottles to help keep you warm. By February and March foliage is beginning to dry up and thin making it easier to spot wildlife in both the grasslands and forests.

During the summer, between April and June the weather becomes hotter and more humid with the temperature rising to 40℃. At this time there are fewer visitors and you have more chances of sighting tigers and other animals who frequently come to the water holes to keep themselves hydrated. Game drives are made in the early morning and late afternoon, meaning you avoid the peak of the heat and can cool down back at your lodge with a refreshing drink and a nap in the middle of the day.
In the monsoon season between July and September the park remains closed as heavy rain makes tracks impassable. This ensures that the lake waters are replenished and vegetation turns into a glorious melange of greens.

+ Read More
Best Time To Visit

Ranthambore National Park

JAN

FEB

MAR

APR

MAY

JUN

JUL

AUG

SEP

OCT

NOV

DEC
Our Favourite

Camps & Lodges

Many of our favourite jungle lodges and wilderness camps are run by families who have long been involved in wildlife conservation, consistently delivering an intelligently guided, complete safari experience. Alternatively, stay in the rustic comfort of mountainous village houses or indulge in the opulence of the subcontinent's palace hotels.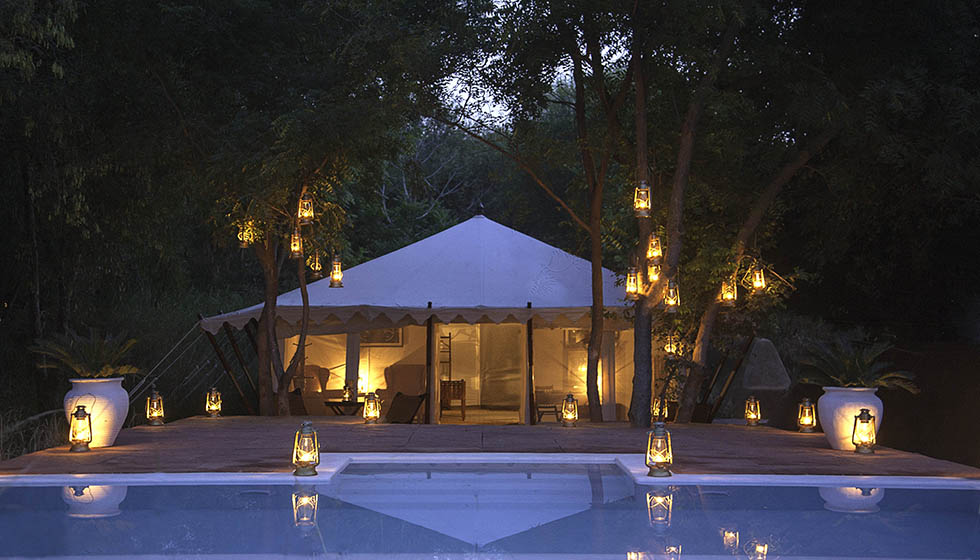 Sher Bagh
A 1920's style safari camp dedicated to conservation. A stay at Sher Bagh will always be one of comfort; it's a great place to simply relax and enjoy the countryside.
Learn More
Ranthambore National Park

NEED TO KNOW
Where is the best place to stay in Ranthambore National Park?
Whether you're looking for a luxury tented camp or a simple lodge in the wilderness, we work with those that deliver an intelligently guided, complete India safari experience and, as far as possible, keep you away from the crowds. With no accommodation permitted within the park itself, the best are those that pair proximity to a park entry gate with a sense of feeling remote and at one with the jungle. Your itinerary will be tailor-made so we will be happy to plan this with you and select the most suitable place for you to stay.
Is Ranthambore National Park a suitable family destination?
Indians adore children and they are usually the centre of attention in an Indian household, so you and your family will be genuinely welcomed wherever you go. A memorable family safari relies on knowledgeable guides who can offer the flexibility required to make the most of your game viewing. Working with some of the best camps and lodges in India, our experienced guides are as passionate about wildlife as you are; they'll introduce you and your family to all that the jungle has to offer from tracks and signs to colourful peacocks and kingfishers, cheeky langur monkeys and dancing deer. Solitary by nature tigers can be difficult to spot and sitting quietly in a jeep waiting to see one could be challenging for small children. We recommend that you keep an open mind and enjoy all the variety of flora and fauna the jungle offers; the elusive tiger often appears when least expected. 
From our

Travel Guides

Be inspired by our travel guides that document the best experiences the world has to offer.
Meet Our

Travel Experts

It takes genuine local knowledge to craft trips that go beyond the ordinary. The Natural High team have unrivalled experience and will take your ideas and turn them into your trip of a lifetime.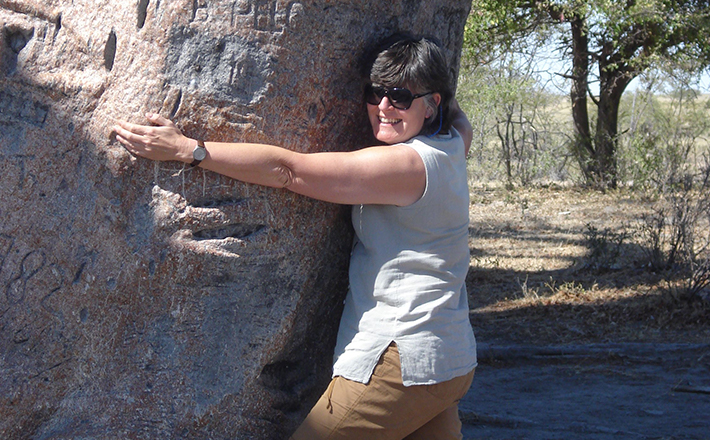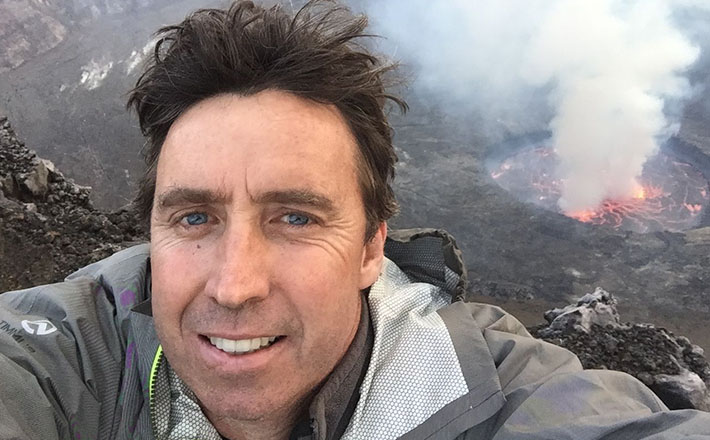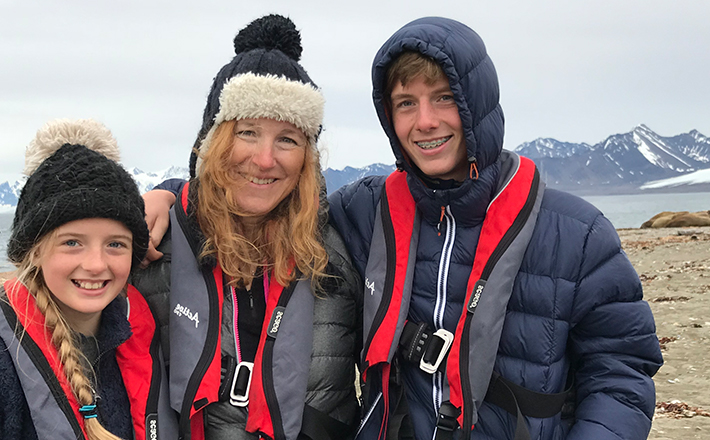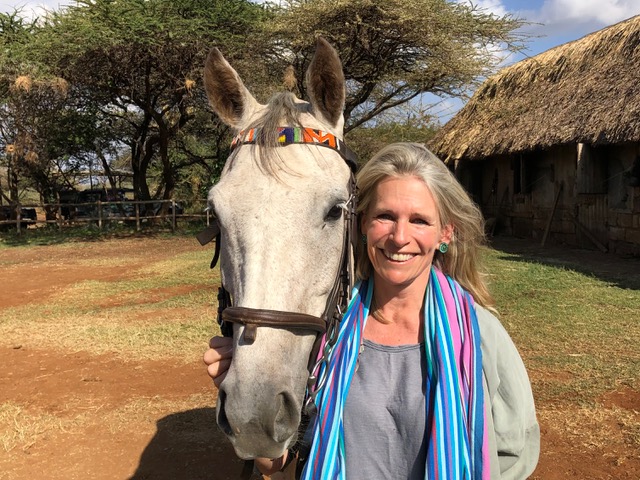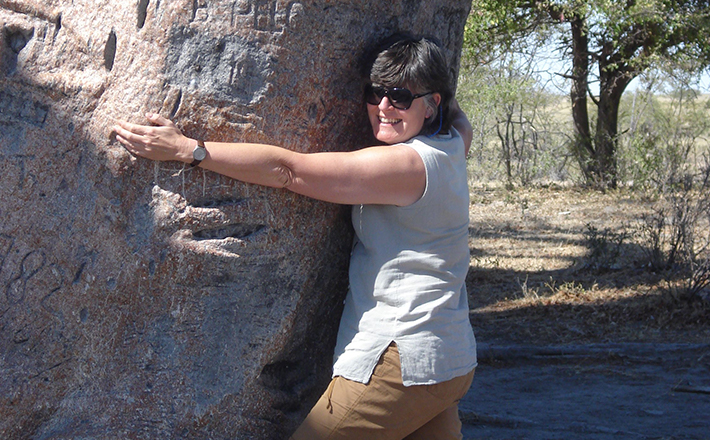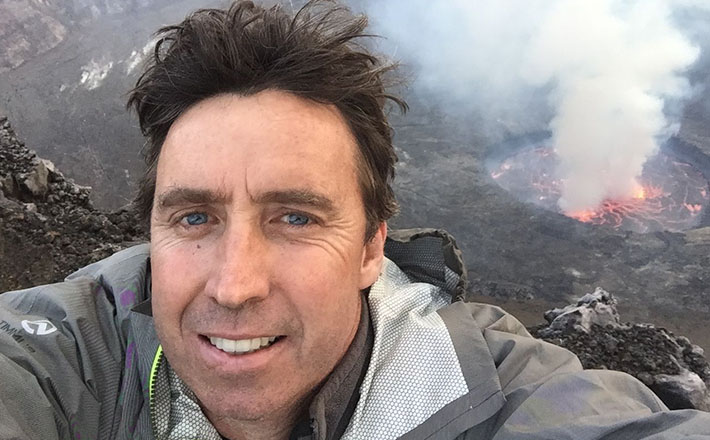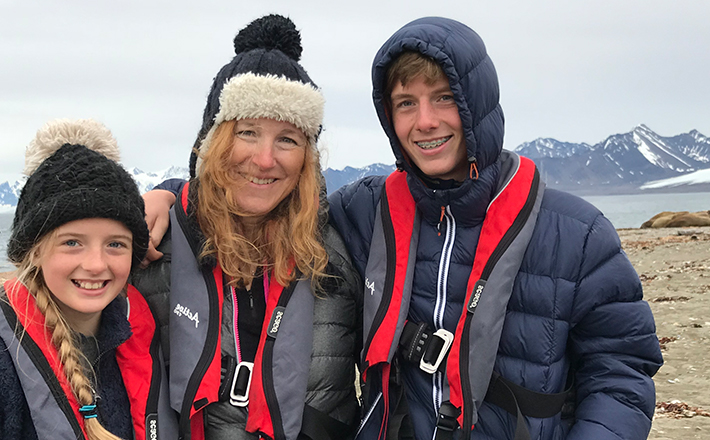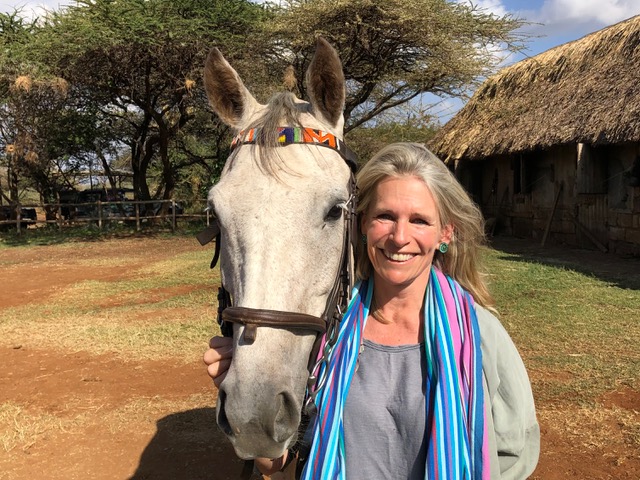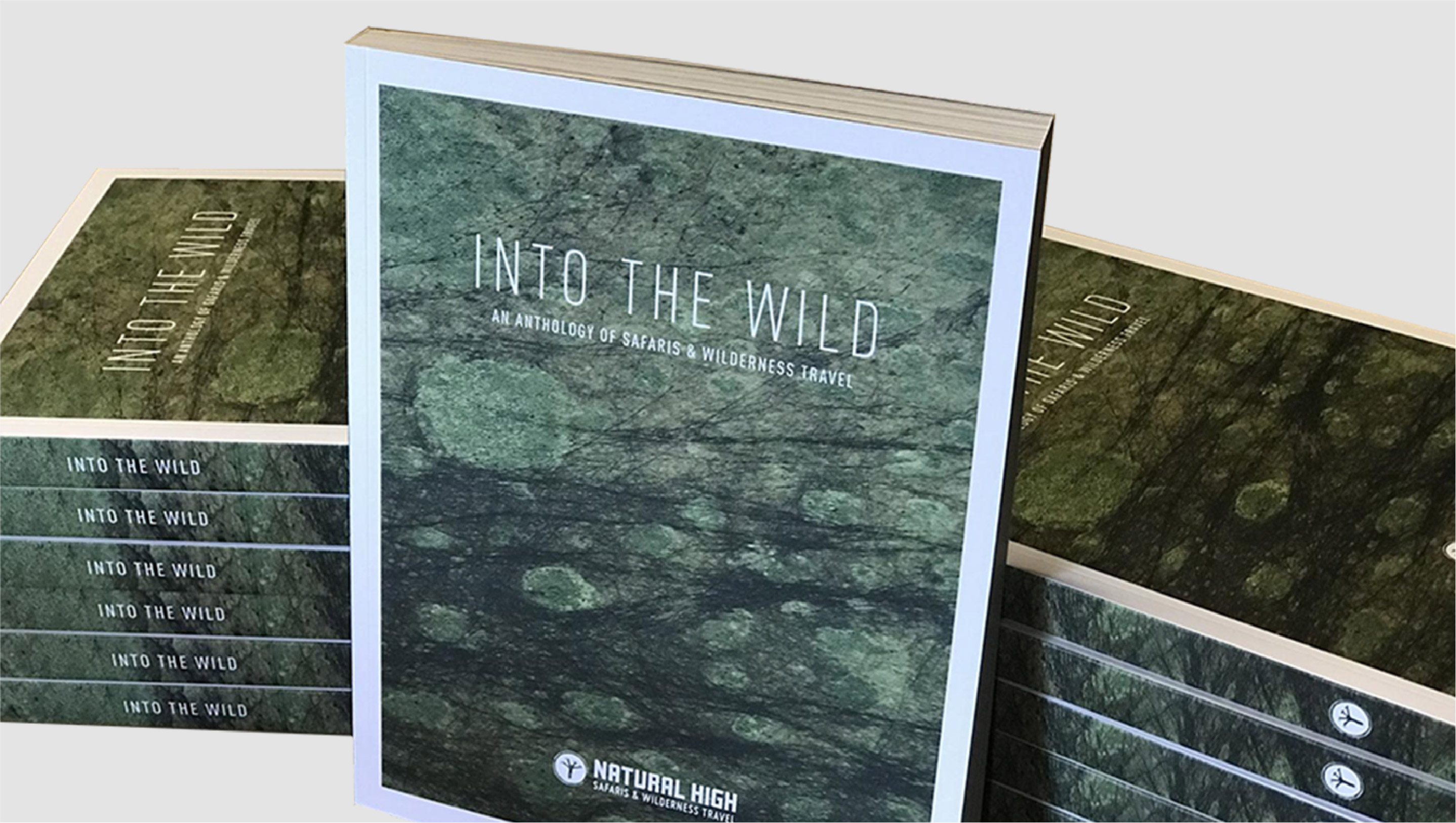 Into The Wild Brochure
Need some more inspiration? Request a copy of Into The Wild, our comprehensive anthology of safaris and wilderness travel.