Merzouga
& The Deserts
Visit Merzouga to see its towering dunes – indisputably one of the greatest sights in Morocco.
EXPLORE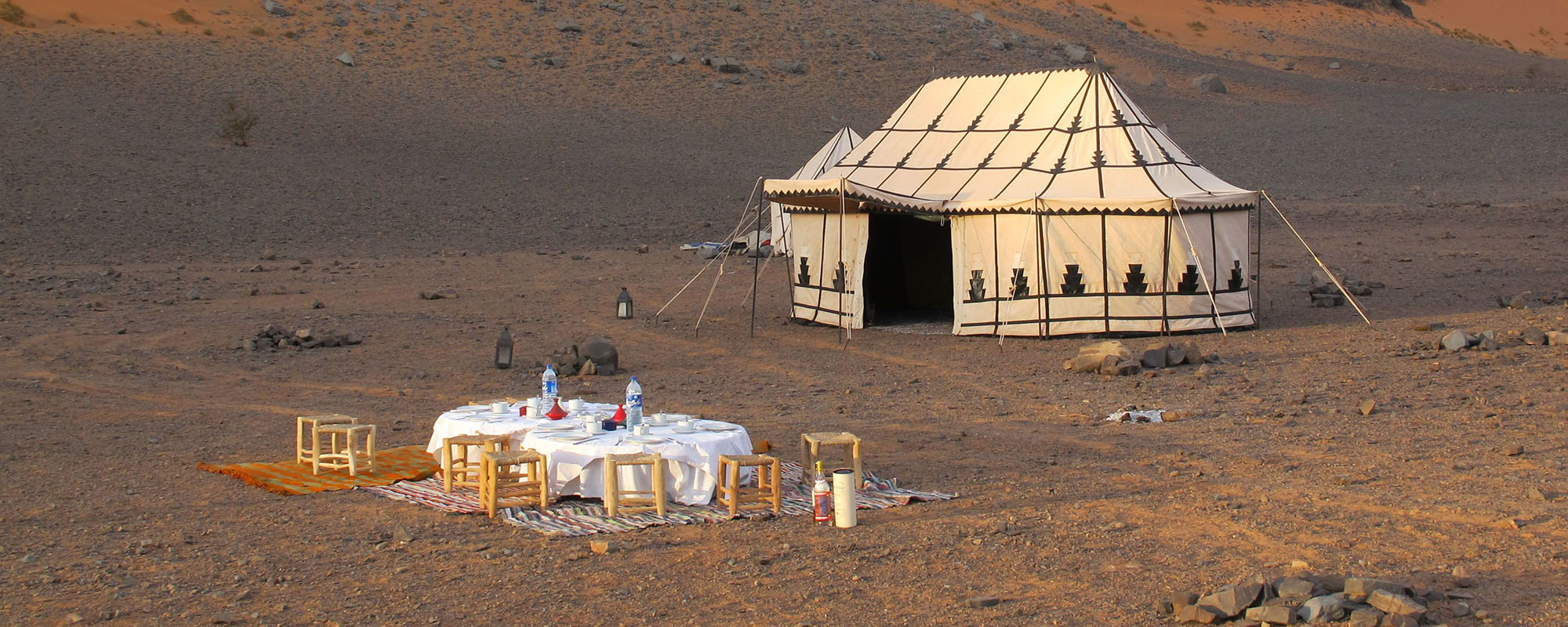 Merzouga Desert Tours
Merzouga is a small frontier town on the edge of the Sahara desert, 40 kms from Erfoud. The Erg Chebbi dunes are the main reason to visit the area – they are indisputably one of the greatest sights of Morocco.
Giant hills of smooth sand lining the Algerian border, rising up to one hundred fifty meters in some places and continuing for over twenty kilometers. This area was on the Saharan Caravan Route, used by the traders of old as they transported gold, salt and spices to Timbuktu. 
The dunes are best seen at sunrise and sunset when the changing light subtly alters their colour with each passing second, from butter yellow to gold, ochre and honey. They shelter a myriad of life, much of which becomes apparent in the evenings when the heat of the day has gone. Jerboa, desert hedgehog, fennec and desert fox are found here as well as rare desert plants.  
Rain is a rarity, but if it falls in the springtime, pink asphodels and mauve statice appear. Sometimes the spring rains create a small lake northwest of Merzouga which attracts pink flamingos and other water birds. Desert sparrows, Egyptian nightjars, desert warblers and blue cheeked bee-eaters can also be endemic to this area.
+ Read More
perfect for
Mobile Safaris
Treks & Expeditions
Luxury Camps & Lodges
Private Groups
Highlights
Climbing sand dunes at dawn
Travel with a luxury caidal camp
Spectacular desert landscapes
Traditional food cooked over campfire
A Better Way To Book
ATOL Protected

24/7 Guidance & Support

20+ Years of Experience

We take care of the leg work

We find you the best deal
Top Reasons To Visit

Merzouga & The Deserts

Often the best safaris involve looking beyond the obvious highlights. It's about the myriad exhilarating encounters that will make your heart sing. These are encounters that nobody could ever predict, but that make your safari genuinely unique.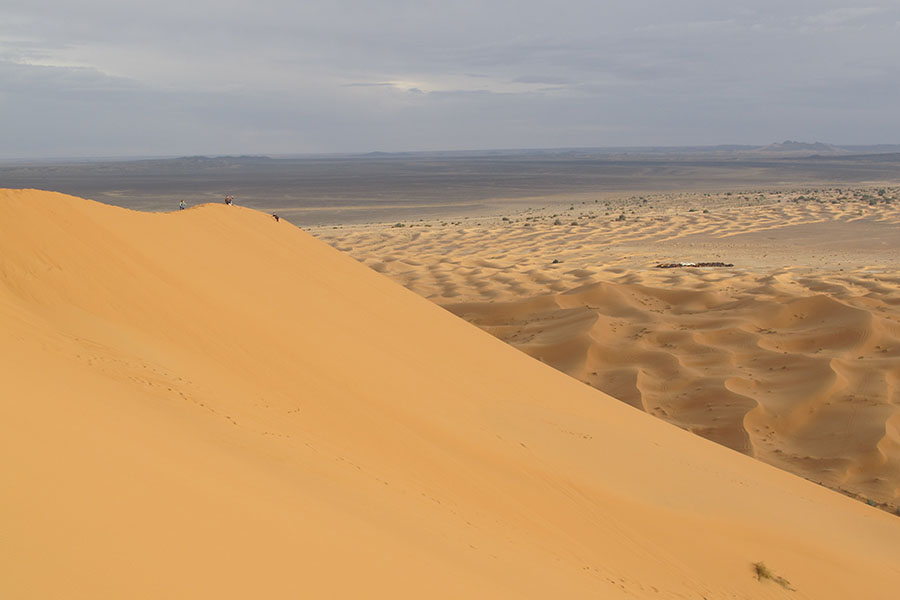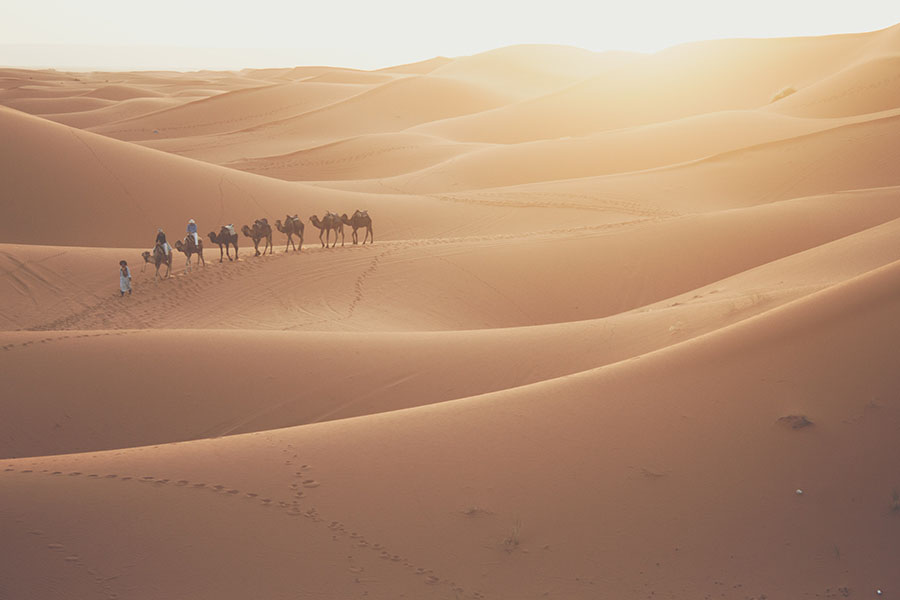 Best time to go visit

MERZOUGA

The weather of the Sahara desert is seasonal and at times completely still and silent. The best time of the year to visit Merzouga is between the months of March and May, or between the months of September and November.

The heat isn't too intense during these periods, meaning you'll be able to enjoy your time in the desert much more. During the summer months of August and mid-September, the temperature reaches highs of 40°C (104°F ) and rarely drops below 26.7°C (80°F) at night. It is advisable to avoid these blistering months.
Best time to go visit

MERZOUGA

JAN

FEB

MAR

APR

MAY

JUN

JUL

AUG

SEP

OCT

NOV

DEC
Our Favourite

Camps & Lodges

When it comes to accommodation, there's a huge range of choice available for every budget and every trip type. For an all-encompassing experience, we recommend mixing and matching accommodation types, from light tented camps immersed in the wild to stylish luxury camps where you can kick back without missing any of the action.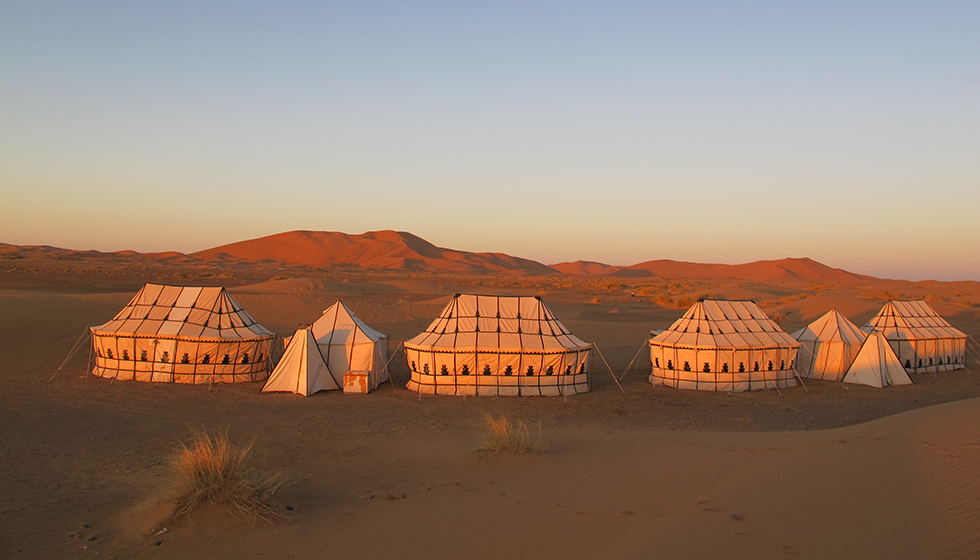 Luxury Caidal Camp
With it's lavishly decorated Caidale tents, the Luxury Desert Camp, used to access wild parts of Southern Morocco.
Learn More
Merzouga (FAQS)

NEED TO KNOW
What is the accommodation like at the Merzouga dunes?
Accommodation at the dunes is either at the permanent Sahara Desert Camp or at a private camp set up for two or more people. Their inaccessibility and distance from Marrakech and Fez means that this area is best incorporated in a circuit itinerary of the Deep South.
Is it possible to combine a trip to Merzouga with other Moroccan destinations?
Depending on the length of your trip, you will be able to combine your trip with other destinations. This area is best incorporated in a circuit itinerary of the Deep South due to the dunes' inaccessibility from Marrakech and Fez – perhaps one to talk through with us.
Is the Merzouga Desert a safe destination for families?
Morocco is highly recommended as a rewarding holiday that's very safe for families. If you want to introduce kids to a new and entirely different culture, as well as a healthy dose of wilderness, there's nowhere better. The Moroccans love children and it's not uncommon when walking in remote Berber villages to find women stopping to admire them – you will be welcomed with open arms.
From our

Travel Guides

Be inspired by our travel guides that document the best experiences the world has to offer.
Meet Our

Travel Experts

It takes genuine local knowledge to craft trips that go beyond the ordinary. The Natural High team have unrivalled experience and will take your ideas and turn them into your trip of a lifetime.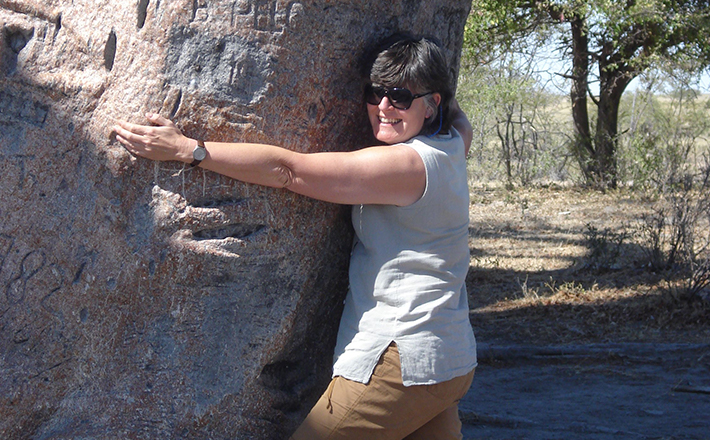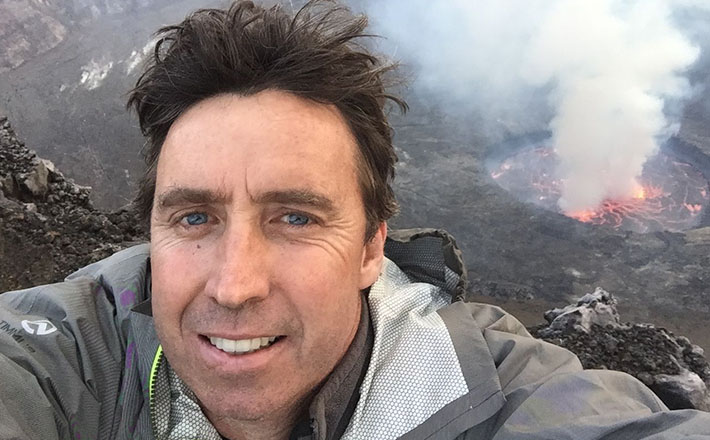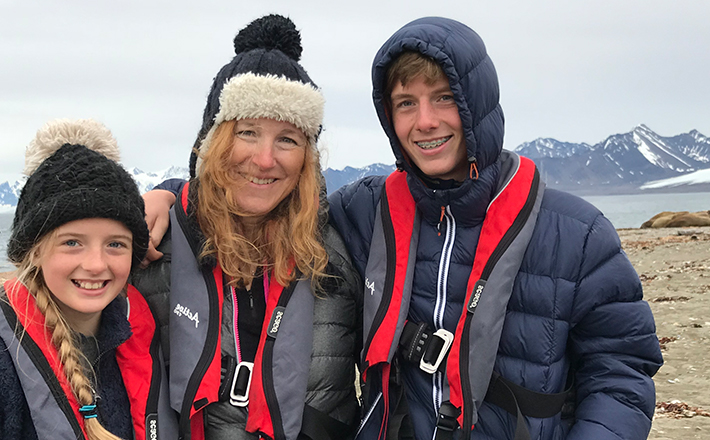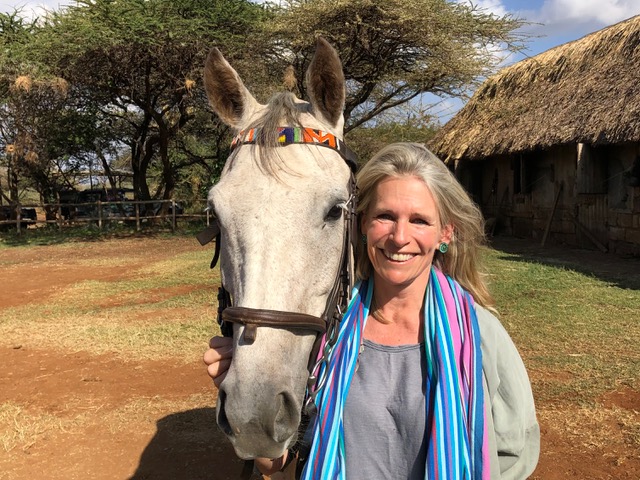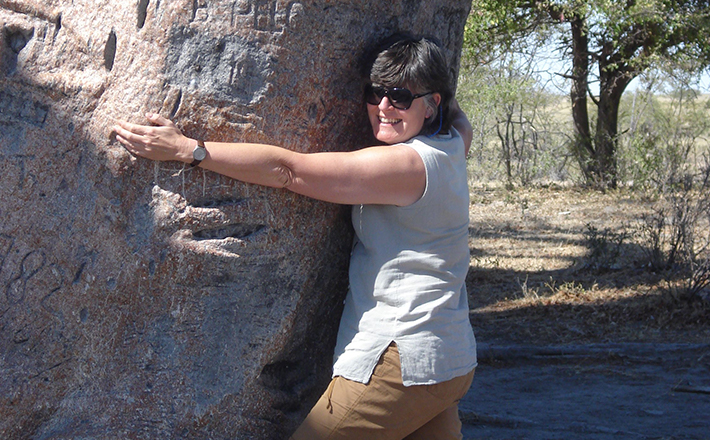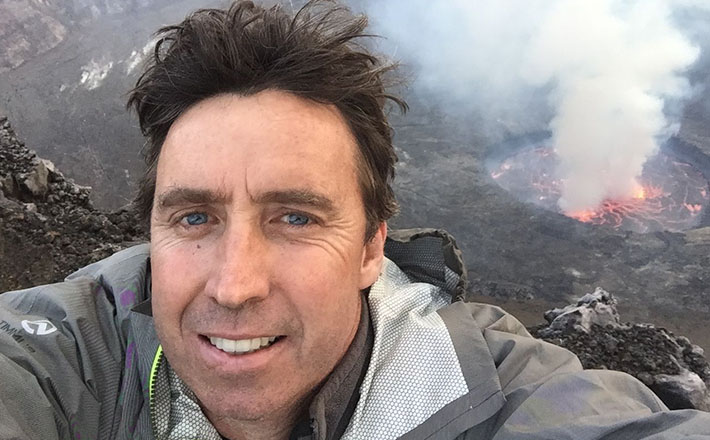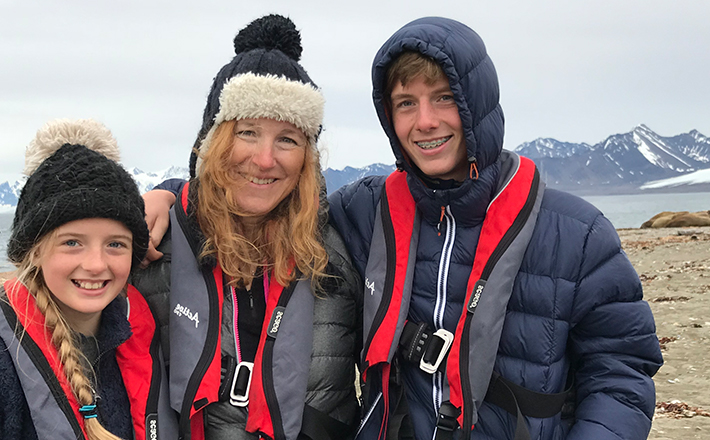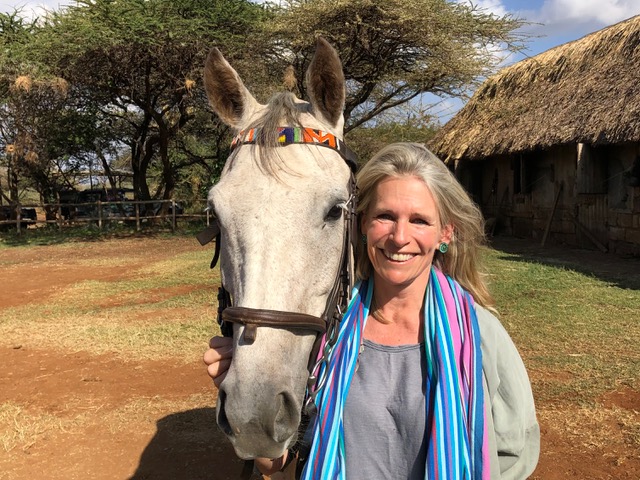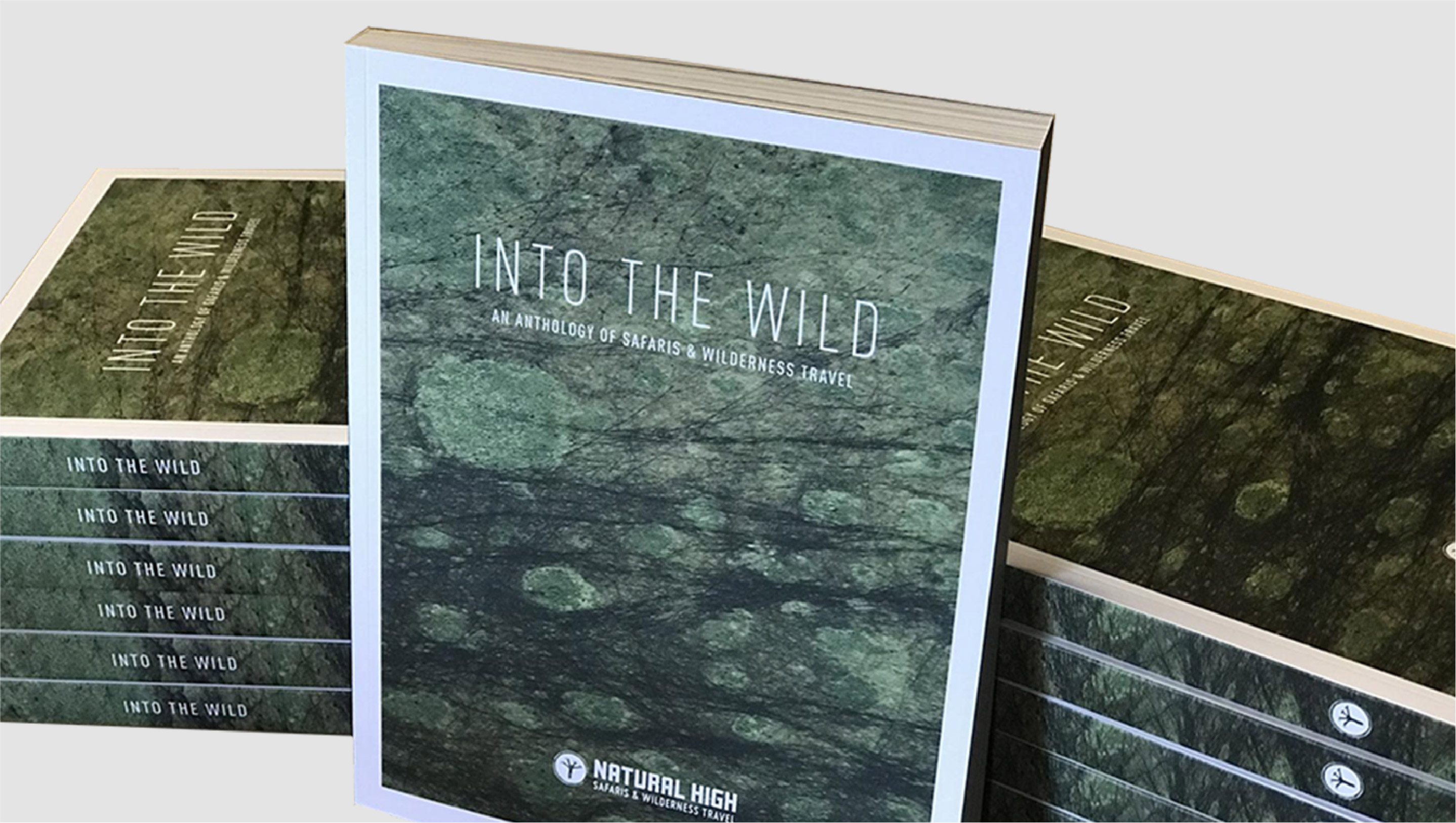 Into The Wild Brochure
Need some more inspiration? Request a copy of Into The Wild, our comprehensive anthology of safaris and wilderness travel.