Annapurna Himalayas
Ancient winding paths, charming villages and breathtaking views of the high peaks of the Annapurna range.
EXPLORE

About the Annapurna Region
The Annapurna region is one of Nepal's most popular trekking destinations, offering adventurous visitors iconic mountain scenery, forest trails and charming villages to explore.
Aside from the network of snow-capped peaks that rise up to 8,000 metres above sea-level, Annapurna is characterised by its lush forests, fertile valleys tended by hand and remote Nepalese villages that hold traditions centuries old.
Though wildlife was once abundant it has been driven to remote corners by land clearing. While trekking you may see rhesus and langur monkeys, and if you are lucky jungle cat and wild boar, but black bear, mountain goat and blue sheep at higher altitudes remain elusive. Snow leopards hide in the highest reaches. 440 bird species have been recorded in the region and migratory varieties take refuge here en-route to and from Tibet.
There are numerous treks available, which can last anywhere from three days to three weeks (or even longer if you combine trails). While the most famous is the Annapurna Circuit — a 12 to 21-day expedition our shorter private treks along ancient pathways that criss-cross the foothills of the Annapurna range are ideal for those who hike regularly, always with sight of those glorious snow-capped peaks.
perfect for
Treks & Expeditions
Off the beaten track
Eco Lodges
Family Holidays
Highlights
Luxury trekking in the mountains
Awe-inspiring walks and treks
Stunning mountain views and scenery
A Better Way To Book
ATOL Protected

24/7 Guidance & Support

20+ Years of Experience

We take care of the leg work

We find you the best deal
Top Reasons To Visit

Annapurna Himalayas

Often the best safaris involve looking beyond the obvious highlights. It's about the exhilarating encounters that will make your heart sing. These are encounters that nobody could ever predict, but that make your safari genuinely unique.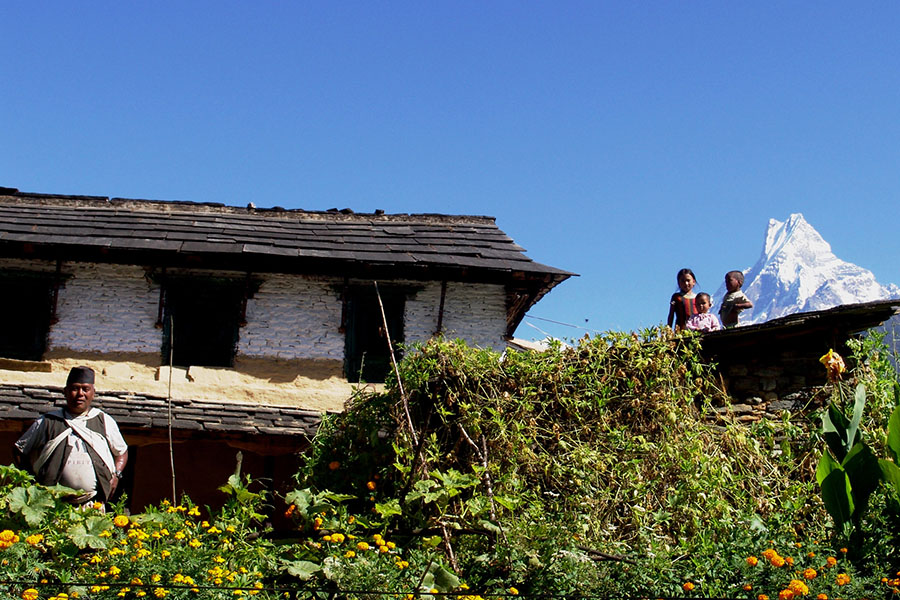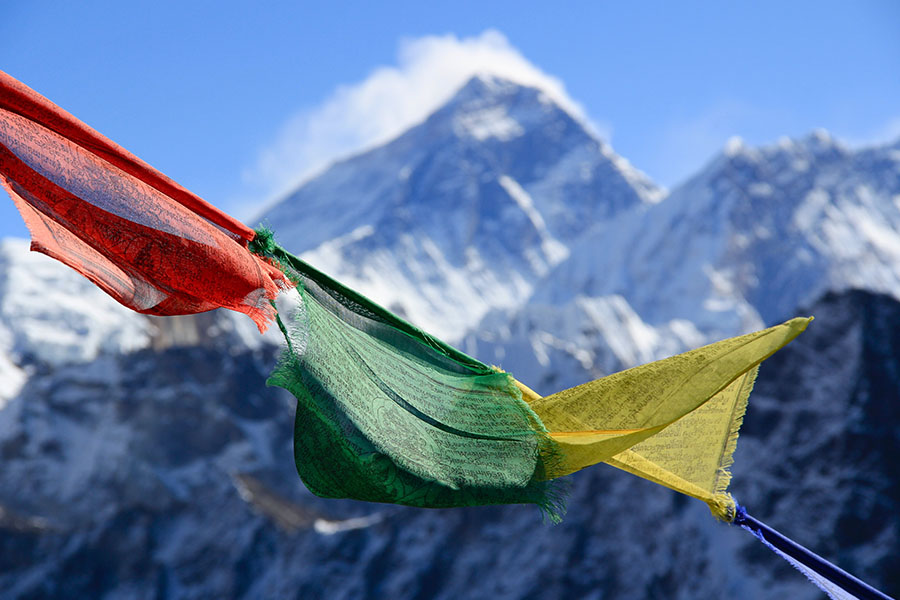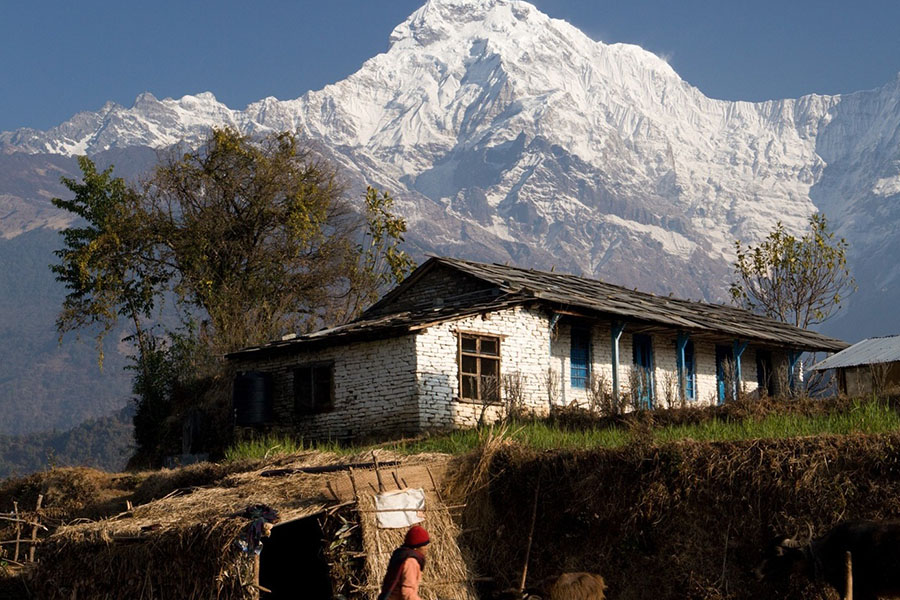 Best time to go visit

Annapurna Himalayas

Annapurna trekking is best from late September to November; it's the best time to visit for the stable temperatures, good weather conditions and panoramic views. Bright, cloudless skies offer stunning views of the snow-capped Himalayas during the day, and spectacular stargazing at night. Although there may an occasional shower, overall the chances of rainfall are very slim compared to other months.

Weather conditions in spring (March to the start of May) are also good, though Annapurna can be very cold in early March especially at night. Colourful forest trails climb through rhododendrons in bloom and wild flowers emerging as the season advances.

However, temperatures rise and rainfall becomes more common towards the end of May as monsoon season edges closer and clouds begin to obscure your views of the Himalayas.

+ Read More
Best time to go visit

Annapurna Himalayas

JAN

FEB

MAR

APR

MAY

JUN

JUL

AUG

SEP

OCT

NOV

DEC
Top experiences in

the Annapurnas

Whether you're a seasoned explorer, a first-time adventurer, or a parent seeking a once-in-a-lifetime family trip, we can create your dream holiday filled with experiences that will stay with you for a lifetime.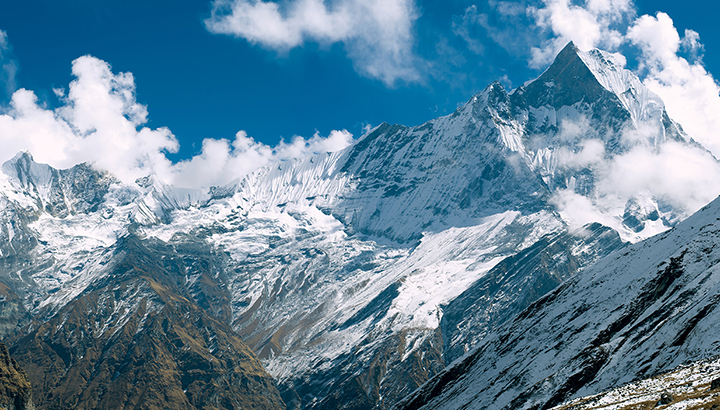 Luxury Trek in Nepal's Annapurna Himalayas
On foot along ancient winding paths linking isolated rural villages, you'll find jaw-dropping mountain scenery
Discover More
Annapurna Himalayas (FAQS)

NEED TO KNOW
Is an Annapurna trekking expedition safe?
The weather can be unpredictable across Annapurna, though stable conditions are most likely for autumn and spring trips. Some of the trails can be quite challenging too, especially with the high altitudes to contend with. Your guides will tell you exactly how to prepare for the experience, making sure your safety is their number one priority once you set off. With years of experience, they have all the knowledge and equipment required to protect you every step of the way.
How fit do I need to be to trek the Annapurna Circuit?
The Annapurna Circuit is considered a moderate to challenging trek so adequate to high level of fitness is essential. You could be walking five to seven hours a day for up to 21 days at high altitude. Your guide will be there to ensure you go at a pace that works for you, but be aware that the Annapurna Circuit isn't recommended for anyone with knee or ankle problems. 
All our treks are tailored to your own level of fitness and the majority we arrange in the Annapurna region are for three to five days in the picturesque foothills, at altitudes up to around 3000m (9843ft). This means you generally spend around half a day on the trail with the afternoon free to relax or explore the area around your lodge. Accommodation here is comfortable and each morning you wake to superb mountain views refreshed and ready to take on the day's trek. Trails can still be challenging as there are lots of long ups and downs, often on stepped paths, between villages. With little more to carry than your camera and in the company of your private guide you can walk at your own pace with time to enjoy the spectacular scenery.
Is it possible to combine a trip to Annapurna with other areas of Nepal?
You can certainly explore other parts of Nepal if you would like to. Annapurna is a vast region so there are plenty of exciting destinations nearby for you to see. Kathmandu, Bandipur and Pokhara are three of the most popular places our customers like to combine with Annapurna. Each Nepal trip is tailor-made to suit your interests, accommodation preferences, pace of travel, and budget.
From our

Travel Guides

Be inspired by our travel guides that document the best experiences the world has to offer.
Meet Our

Travel Experts

It takes genuine local knowledge to craft trips that go beyond the ordinary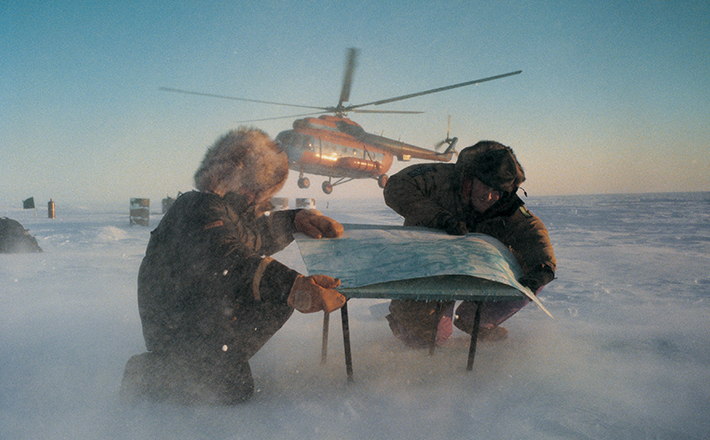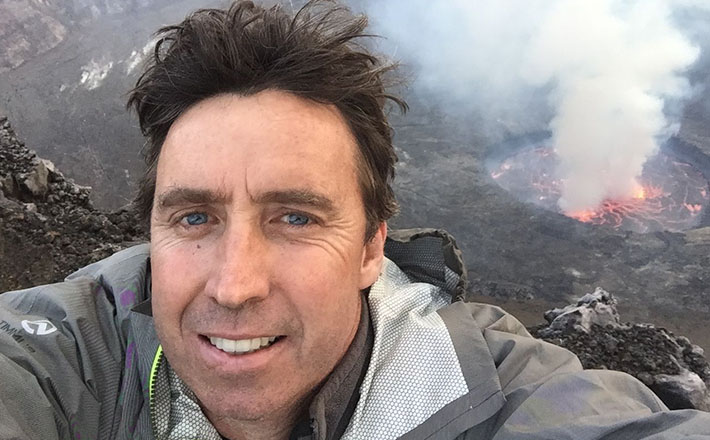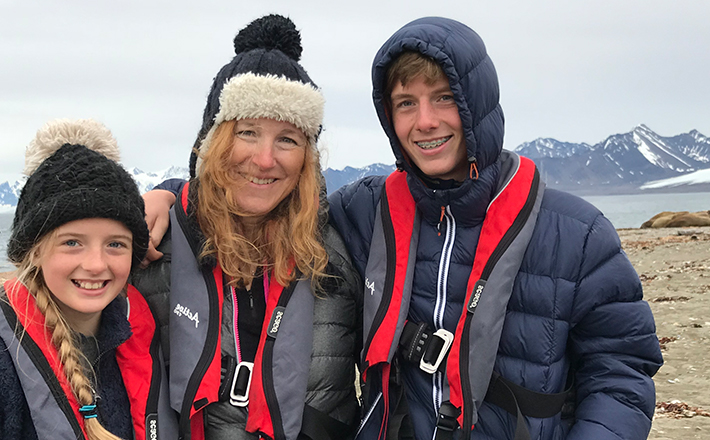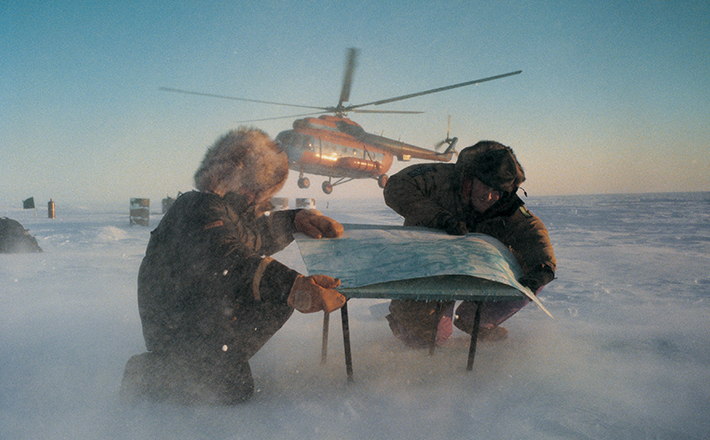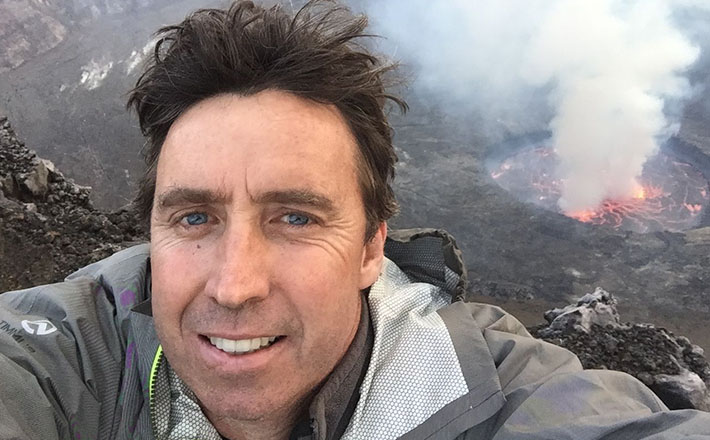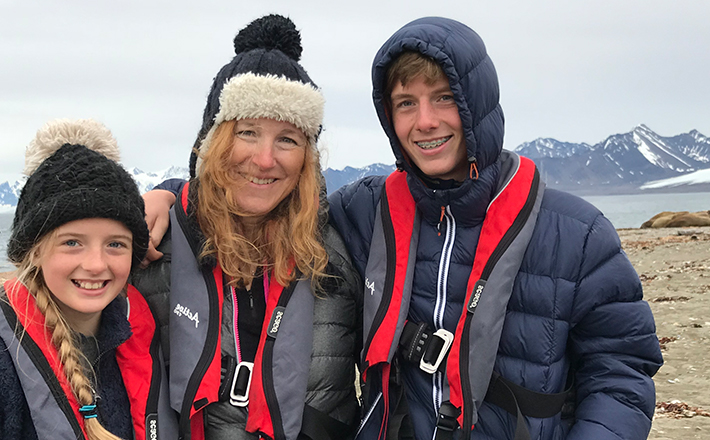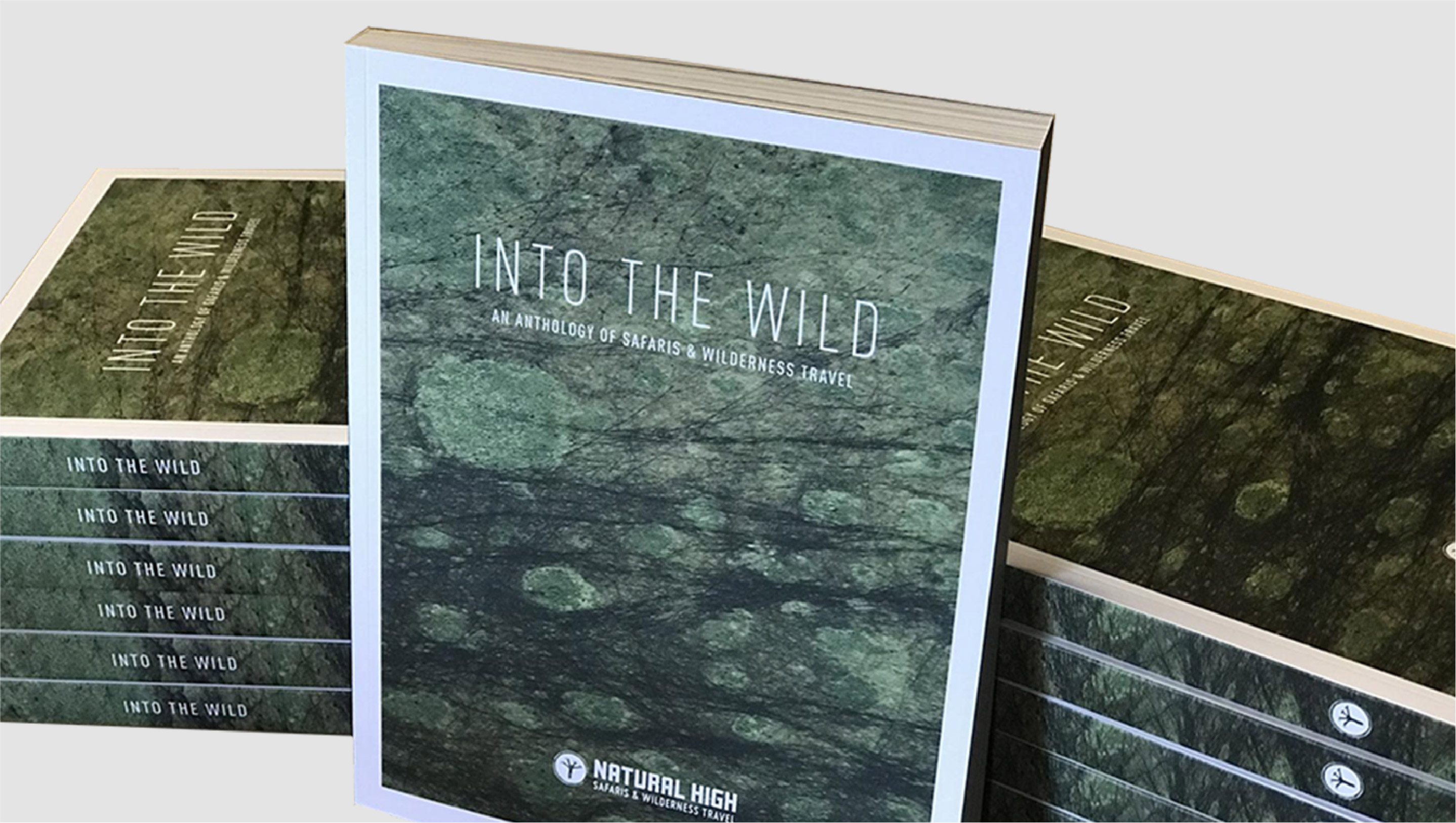 Into The Wild Brochure
Need some more inspiration? Request a copy of Into The Wild, our comprehensive anthology of safaris and wilderness travel.