Chitwan National Park
Wedged between two river valleys at the base of the Outer Himalayas, Chitwan National Park is an excellent place to view the greater one-horned rhino and Indian elephant.
EXPLORE

About Chitwan National Park
Chitwan National Park is the last surviving untouched ecosystem of Nepal's 'Terai' region, covering subtropical lowlands at the base of the Outer Himalayas.
It became a national park in 1973 and was made a World Heritage Site in 1984. Since then, the populations of rhino and tiger have significantly increased.
You will undoubtedly see rhinos, and possibly other large mammals such as sloth bears, wild boars, sambars, spotted deers, gaurs, mongooses and large numbers of langur monkeys. However, tigers remain extremely elusive and sightings are rare.
The park can be explored in a variety of ways; on foot, by boat and on elephant back during morning and afternoon safaris. You'll be woken up early to set off into the cold mist through Chitwan's grasslands and sal forest. As the sun gets stronger and the fog lifts, a clear day means your wildlife viewings may be against the backdrop of the Himalayas in the far distance — a wonderful and quite extraordinary experience.
The park boasts endless lush vegetation and is one of the most popular tourist destinations in Nepal, with excellent accommodation and activities.
+ Read More
perfect for
Off the beaten track
Family Safaris
Light Tented Camping
Wildlife
Highlights
Walking with elephants in the jungle
Good populations of rhino, sloth bear and wild boar
Explore the park on foot, by boat or on elephant back
Track tiger in the sal forests of the Terai Lowlands
A Better Way To Book
ATOL Protected

24/7 Guidance & Support

20+ Years of Experience

We take care of the leg work

We find you the best deal
Top Reasons To Visit

Chitwan National Park

Often the best safaris involve looking beyond the obvious highlights. It's about the exhilarating encounters that will make your heart sing. These are encounters that nobody could ever predict, but that make your safari genuinely unique.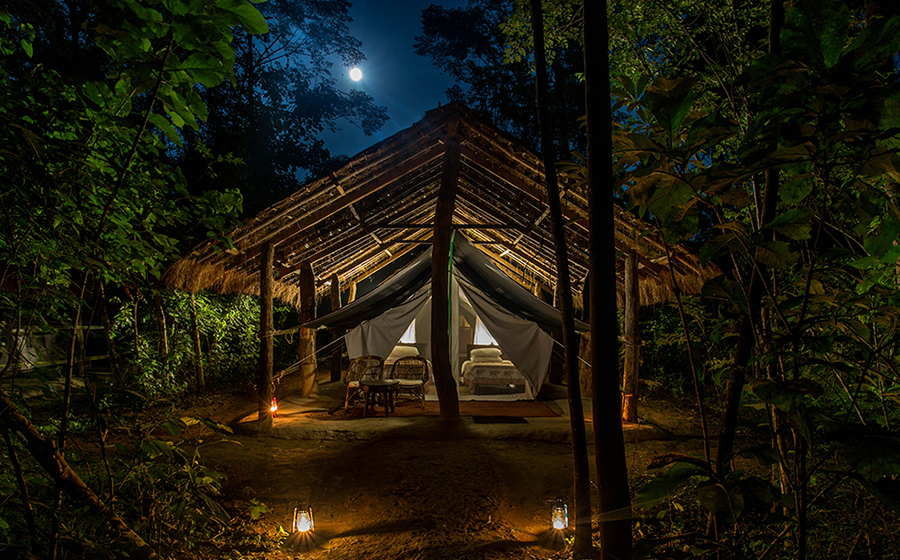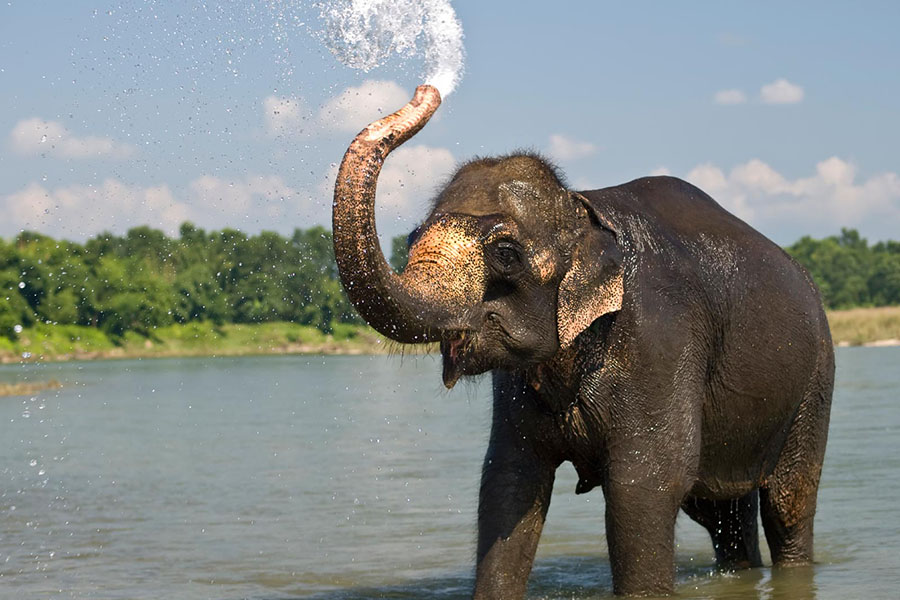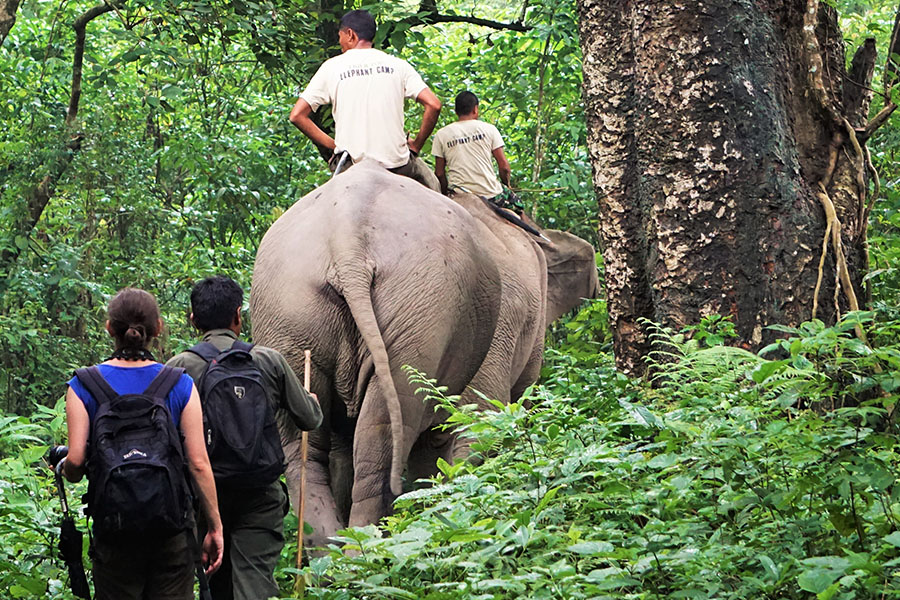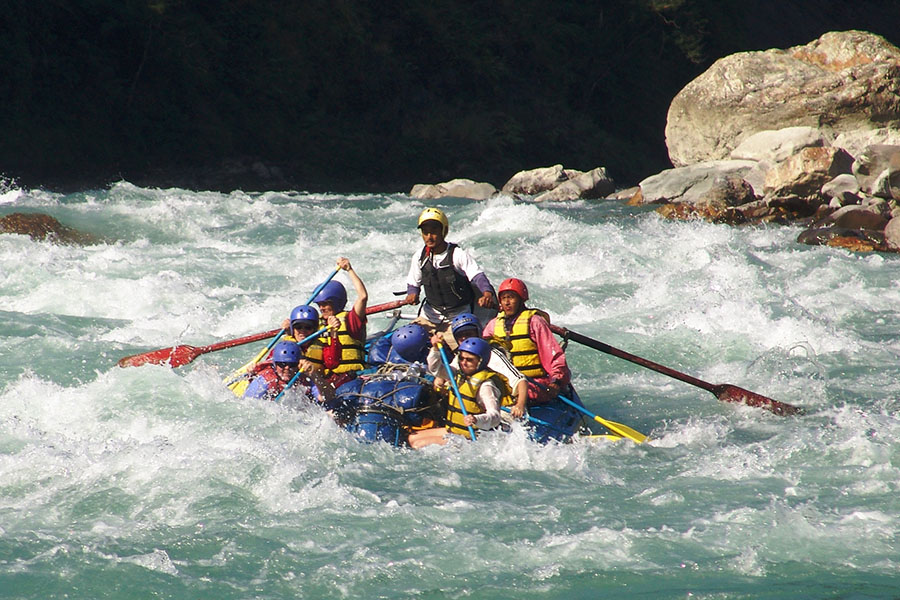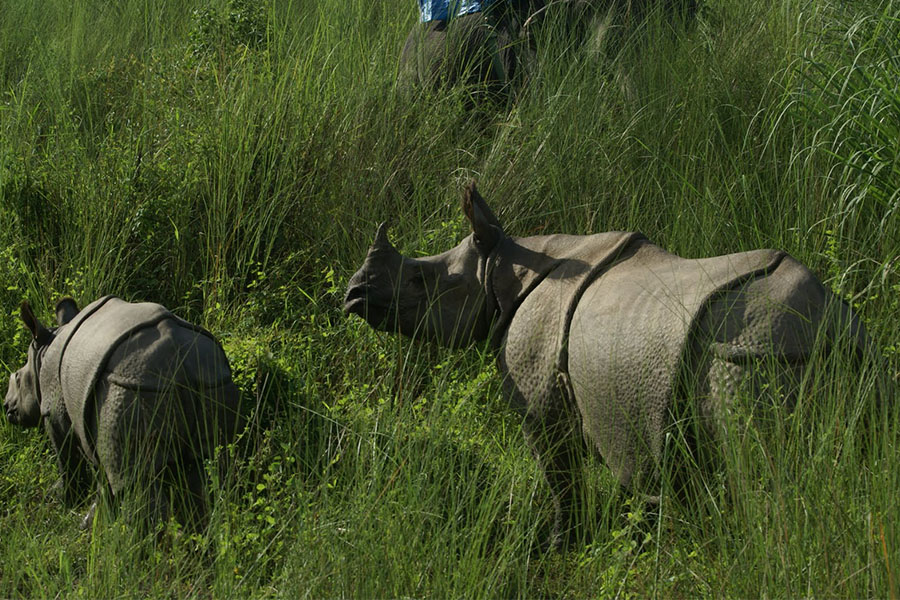 Best time to go visit

Chitwan National Park

Visitors typically come to Chitwan National Park between October and May so they can avoid the heavy rainfall of the monsoon season.

It is warm and dry between February and the start of April, and wildlife viewing is greatly improved at this time as Terai's long grass will have been cut. 

However, if you can deal with temperatures in the mid-40s, mid-April and May are the very best months for spotting game. This is the end of the dry season and you're likely to see plenty of animals gathered around the waterholes in the park.

To see the greatest selection of Chitwan's migratory bird population, book your safari between October and November, or February and April.
Best time to go visit

Chitwan National Park

JAN

FEB

MAR

APR

MAY

JUN

JUL

AUG

SEP

OCT

NOV

DEC

JAN

FEB

MAR

APR

MAY

JUN

JUL

AUG

SEP

OCT

NOV

DEC
Our Favourite

Camps & Lodges

Many of our favourite jungle lodges and wilderness camps are run by families who have long been involved in wildlife conservation, consistently delivering an intelligently guided, complete safari experience. Alternatively, stay in the rustic comfort of mountainous village houses or indulge in the opulence of the subcontinent's palace hotels.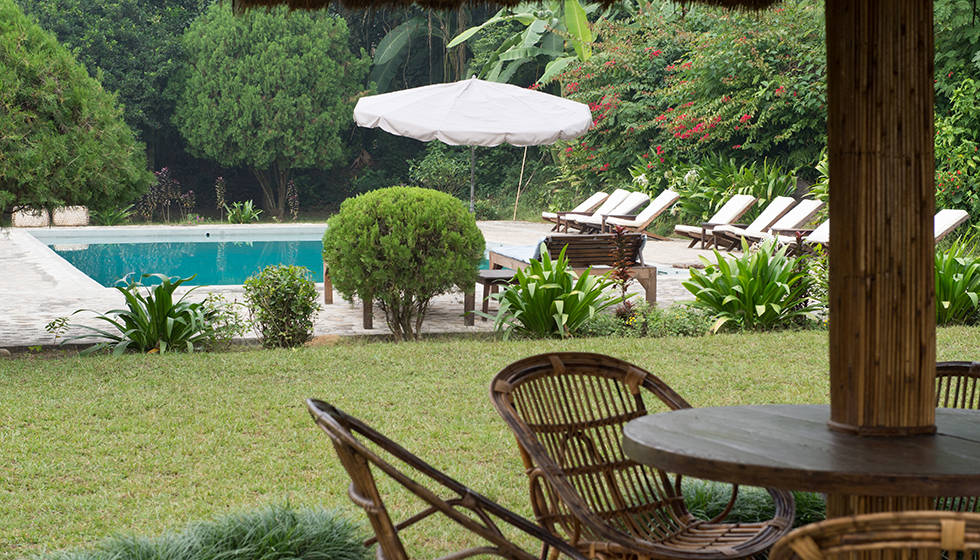 Tharu Lodge
Situated in Chitwan's buffer zone near the Rapti river, Tharu Lodge is owned and managed by the famous Tiger Tops group who set up the first camp in the jungle.
Learn More
Chitwan National Park (FAQS)

NEED TO KNOW
What is the best way to explore Chitwan National Park?
Chitwan can be explored in a variety of ways whether that's on foot, by boat, or even on the back of an elephant during morning and afternoon safaris. The best method depends on the particular wildlife you're hoping to see. For instance, a walking tour is a great way to bear witness to beautiful birds and large mammals, whereas crocodiles can be viewed from a canoe along the river.
Is Chitwan National Park a suitable family destination?
Chitwan National Park is the perfect choice for an unforgettable adventure with the family. Though long walks through the jungle may be too much for small children, everyone can enjoy canoe rides and jeep safaris that uncover all the wonderful wildlife the park has to offer. For an authentic experience alongside exciting activities and spectacular mountain scenery, Chitwan delivers on all counts for all ages.
Is it possible to combine a trip to Chitwan with other areas of Nepal?
Absolutely – your trip is completely tailored to you which is why we are happy to combine your time in Chitwan with other locations in Nepal, such as Kathmandu and Pokhara. Get in touch to discuss your ideas and hear our recommendations so we can put together the best itinerary for you.
From our

Travel Guides

Be inspired by our travel guides that document the best experiences the world has to offer.
Meet Our

Travel Experts

It takes genuine local knowledge to craft trips that go beyond the ordinary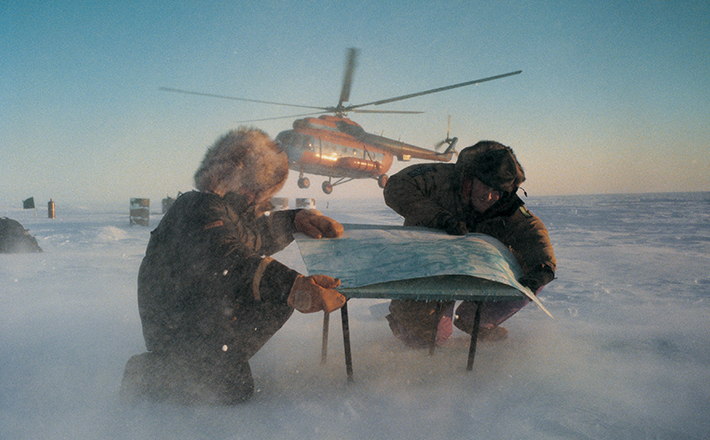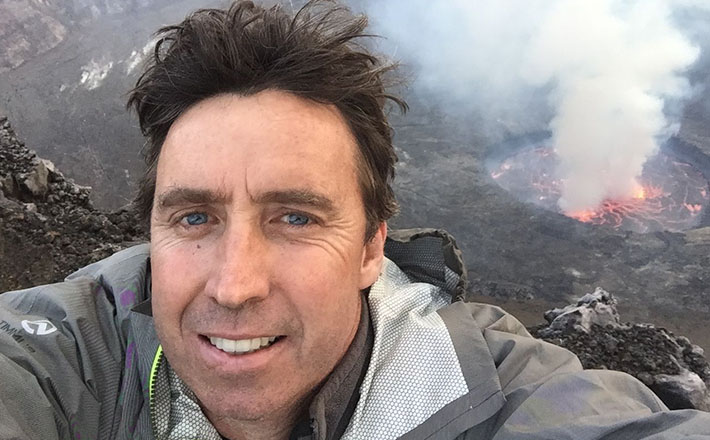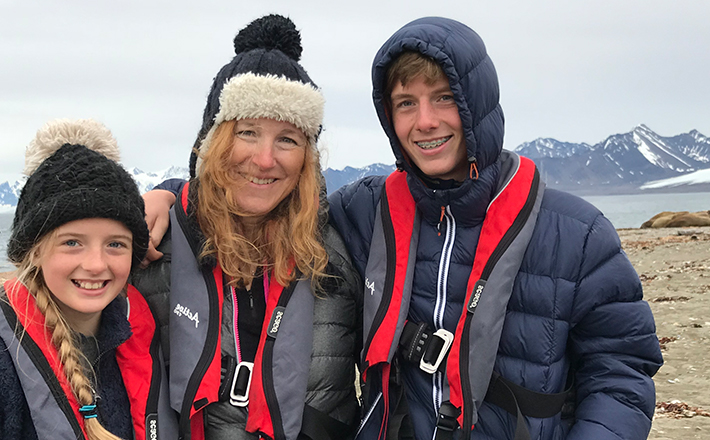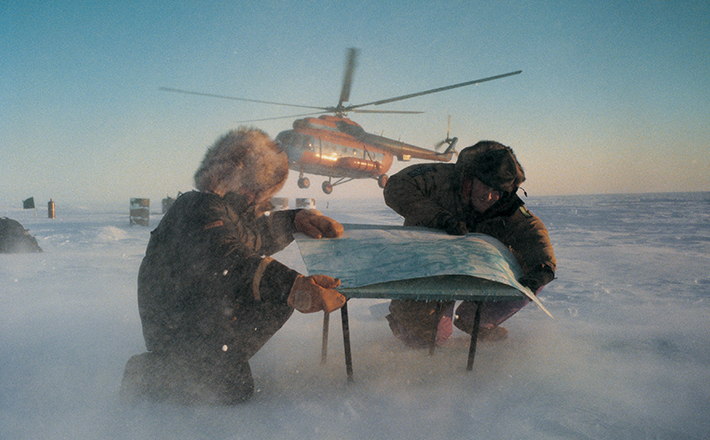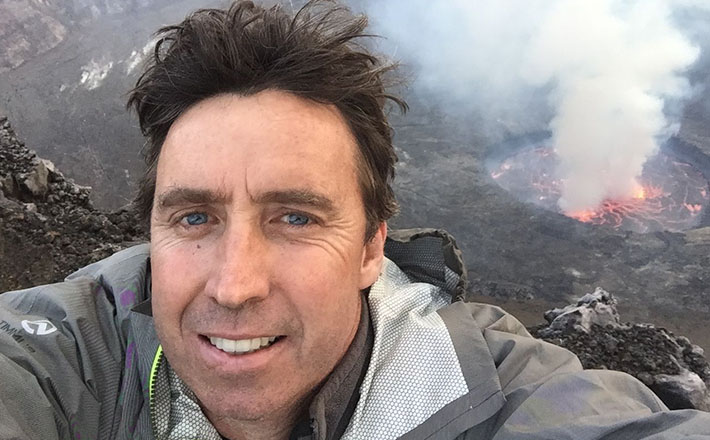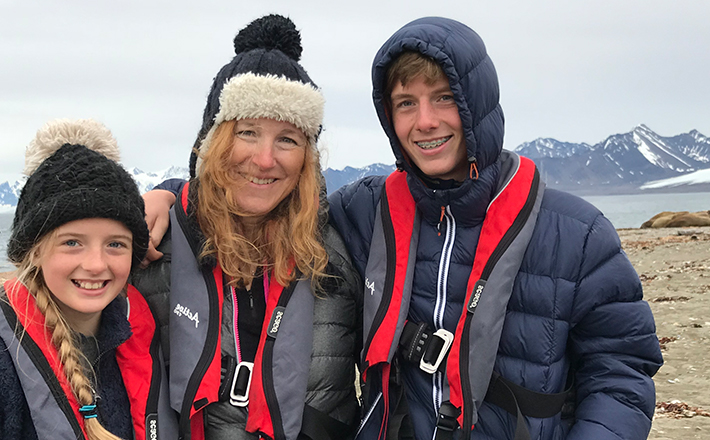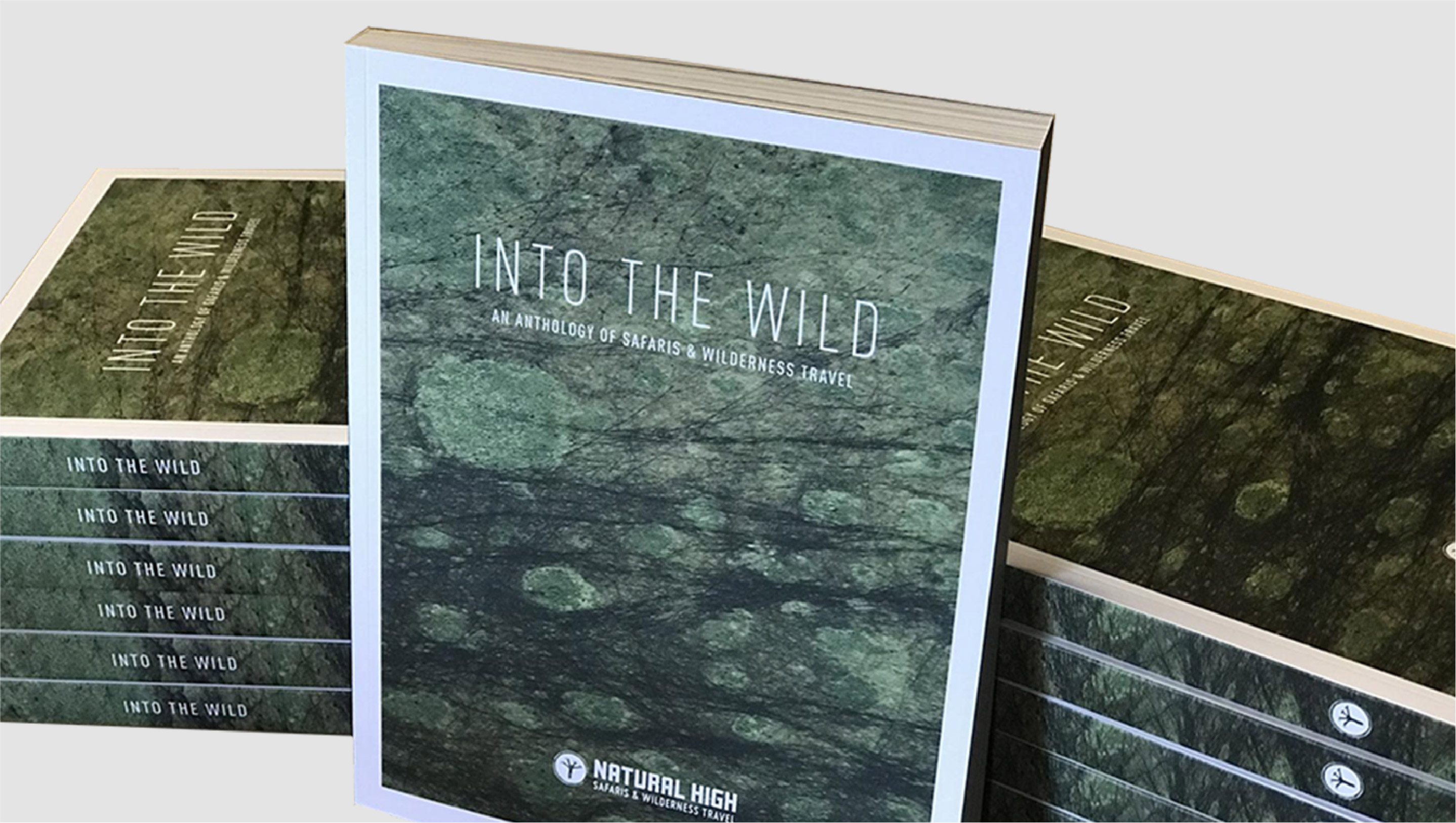 Into The Wild Brochure
Need some more inspiration? Request a copy of Into The Wild, our comprehensive anthology of safaris and wilderness travel.