Bear Safaris
Charismatic and often comical, bears are incredibly widespread and with good guiding can be found closer to home than most people think.
EXPLORE

Track bears in their natural habitat
To encounter these "big beasts" in the wild, for once the place to go is anywhere but Africa. Found across Europe, Asia, and the Americas, it isn't necessary to traverse the planet to find them.
After centuries of persecution European brown bears are staging a comeback. Greater understanding and sensitivity of all things usrine means that there are now viable populations, which can be realistically encountered in Spain, Italy, Romania, Sweden, Finland and a few places in between. 
This is not only a heartening conservation story, but because by definition bears can only live in wild places shines a spotlight on some of Europe's finest remaining wildernesses and an opportunity to explore them on foot, tracking bears.
The most alluring of all the bears are undoubtedly the three northern powerhouses –  polar, grizzly and Alaskan brown. The polar bear has sadly become the symbol for the effects of climate change on our planet and is perhaps now the epitome of the "last chance to see" species – but see them you can on Svalbard or in Canada, and to encounter this iconic beast of the frozen wilderness is worth every effort.
Grizzlies are an integral part of American backcountry lore. Colossal yet comical, fascinating and fierce, bears are very, very watchable. Head for the salmon run in Katmai National Park Alaska to witness the largest land carnivore on the planet catching fish from the river, an incredible and utterly unforgettable experience.
Bears also occur and are occasionally encountered on safari in India (the Sloth Bear) and in South America (the Spectacled or Andean Bear). Unlike most of their temperate cousins, these tropical bears do not hibernate so can be encountered at any time of year and, despite the best efforts of Rudyard Kipling and Michael Bond, are not prone to adopt man-cubs or hang around London stations.
+ Read More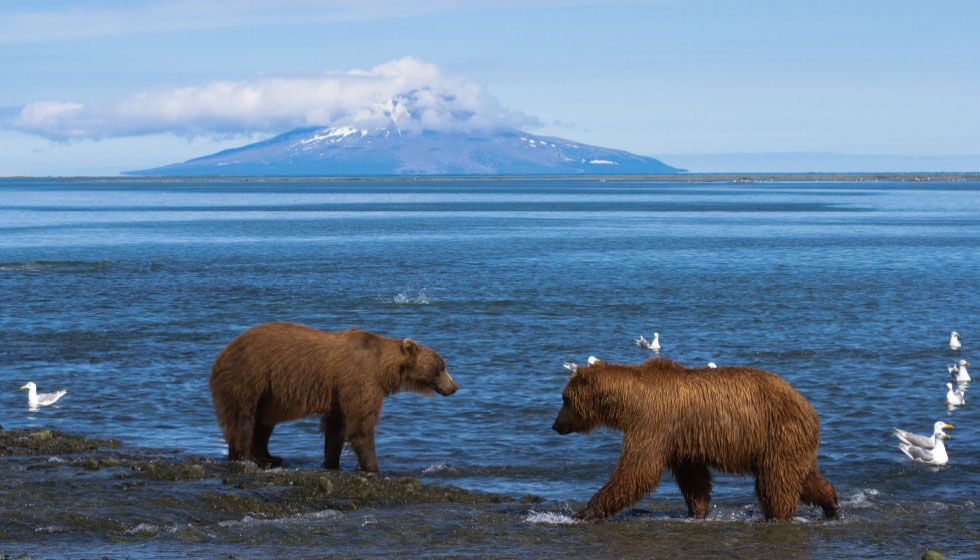 Highlights
Watch brown bears gorge on the annual salmon run
Meet grizzlies in wild British Colombia
Swim with sea lions from your charter yacht in the Galapagos
A Better Way To Book
ATOL Protected

24/7 Guidance & Support

20+ Years of Experience

We take care of the leg work

We find you the best deal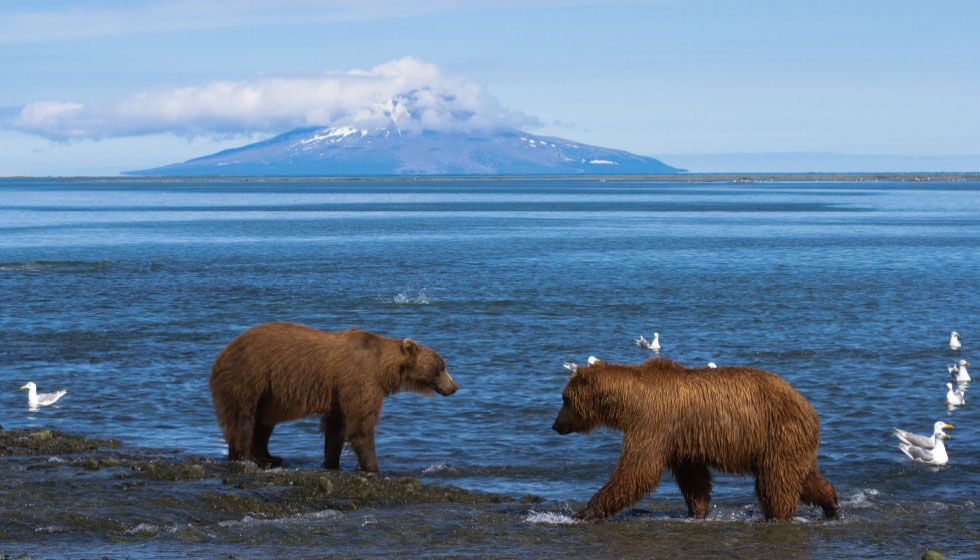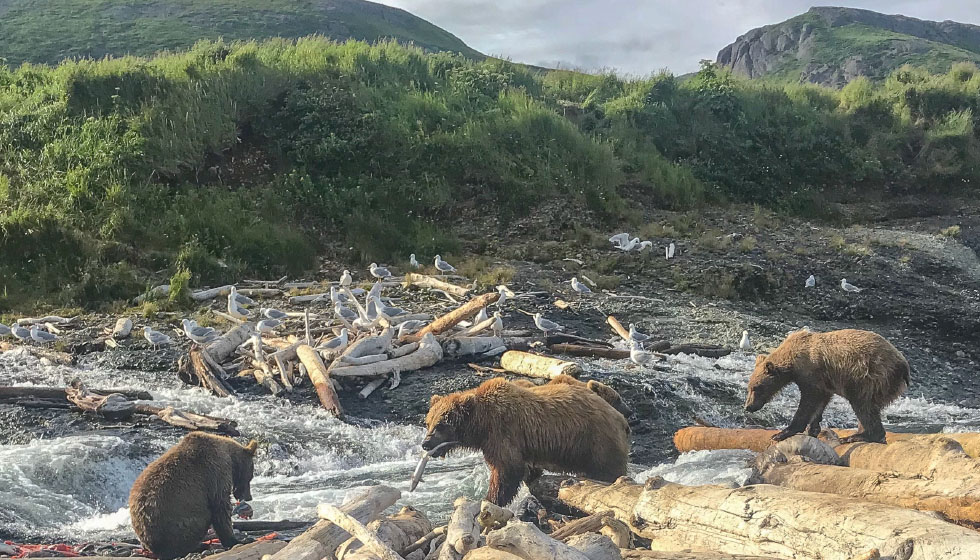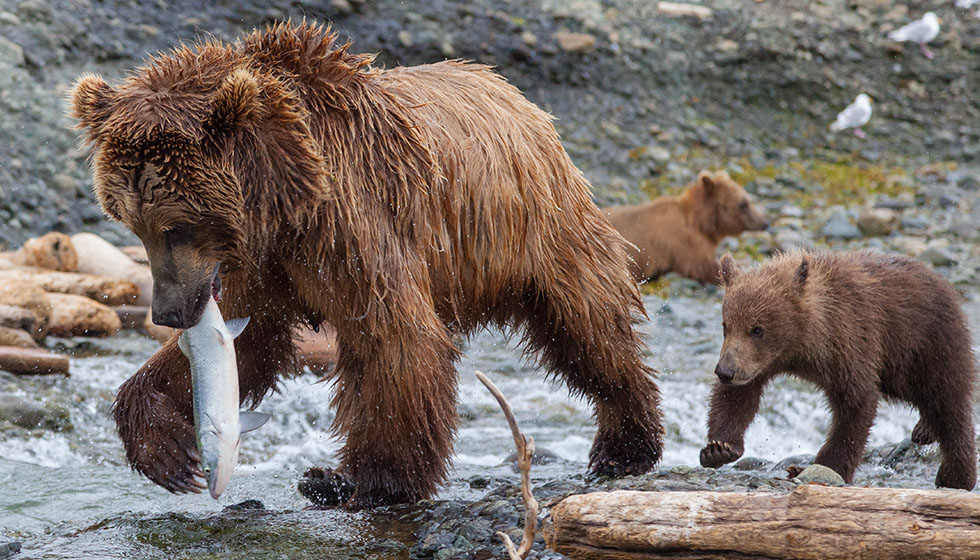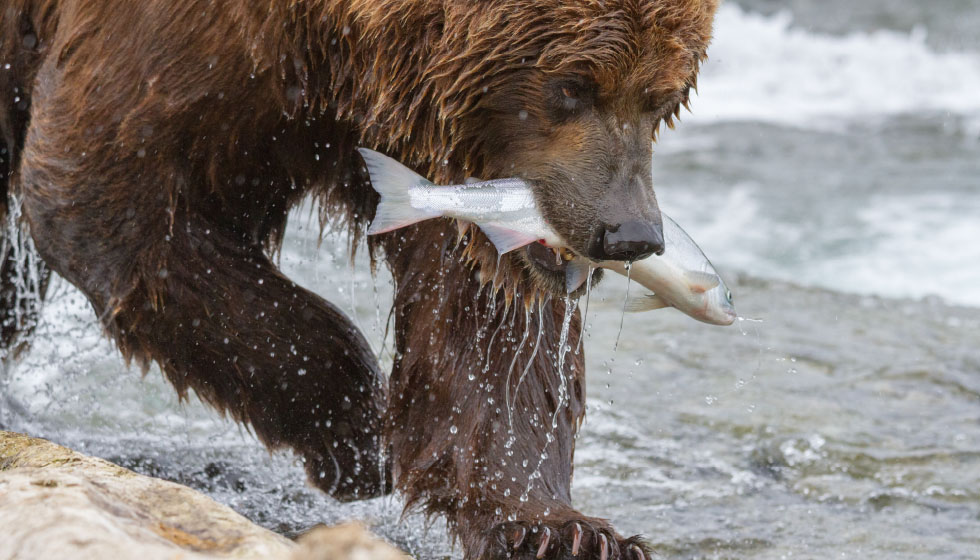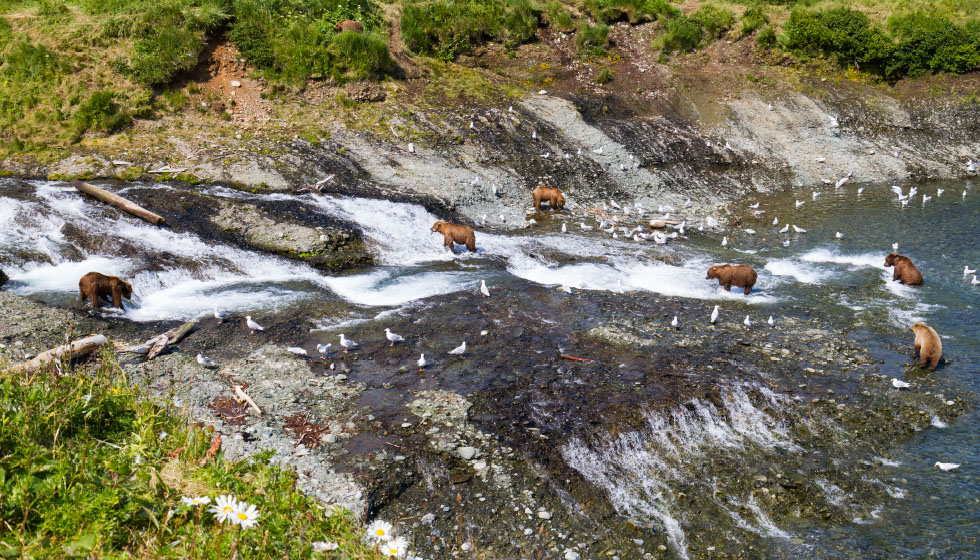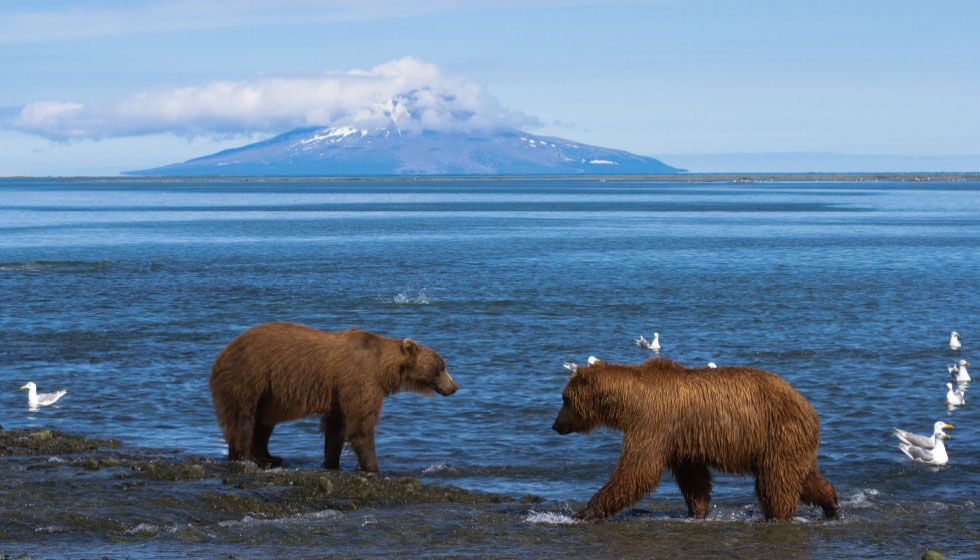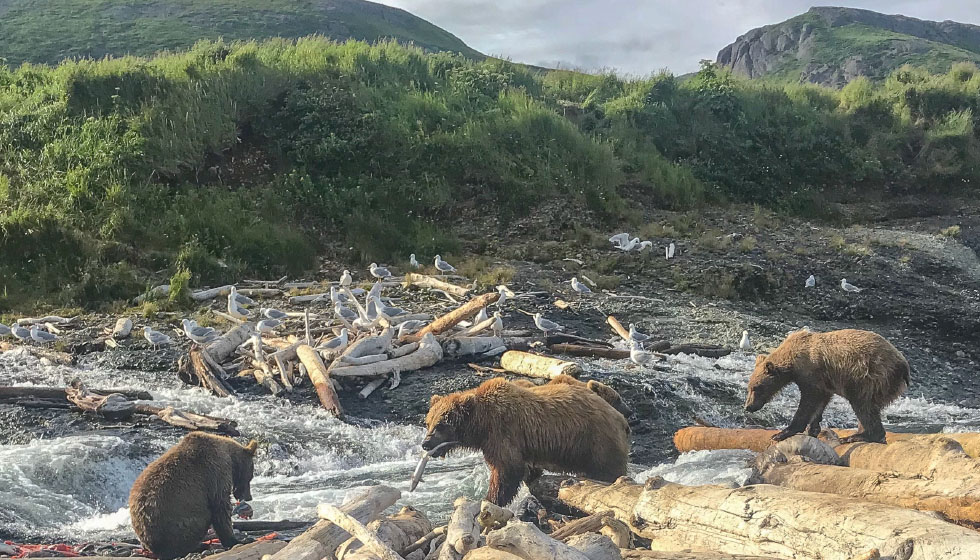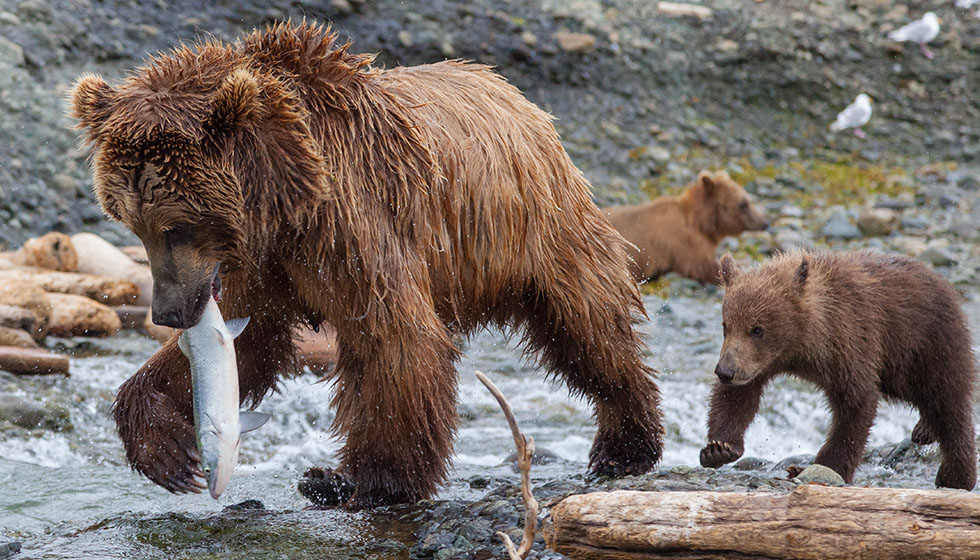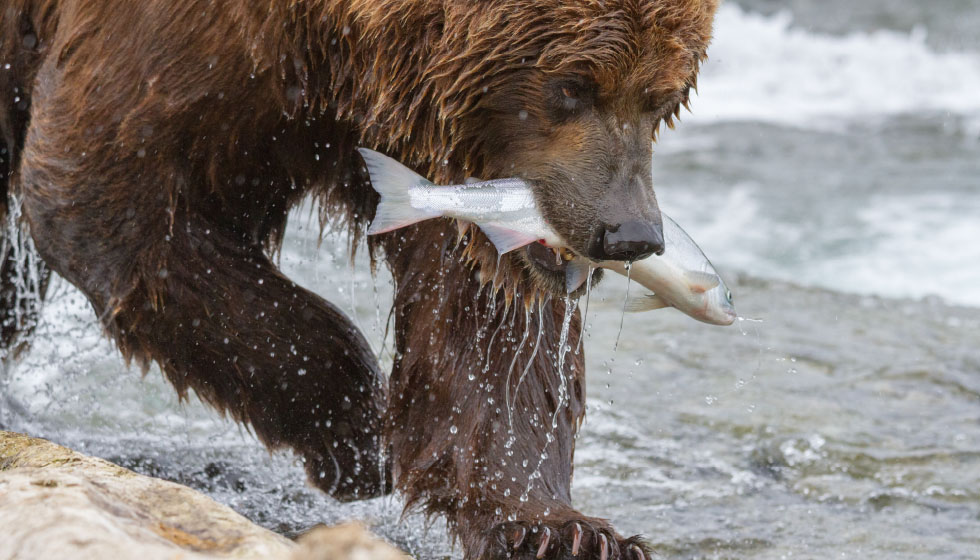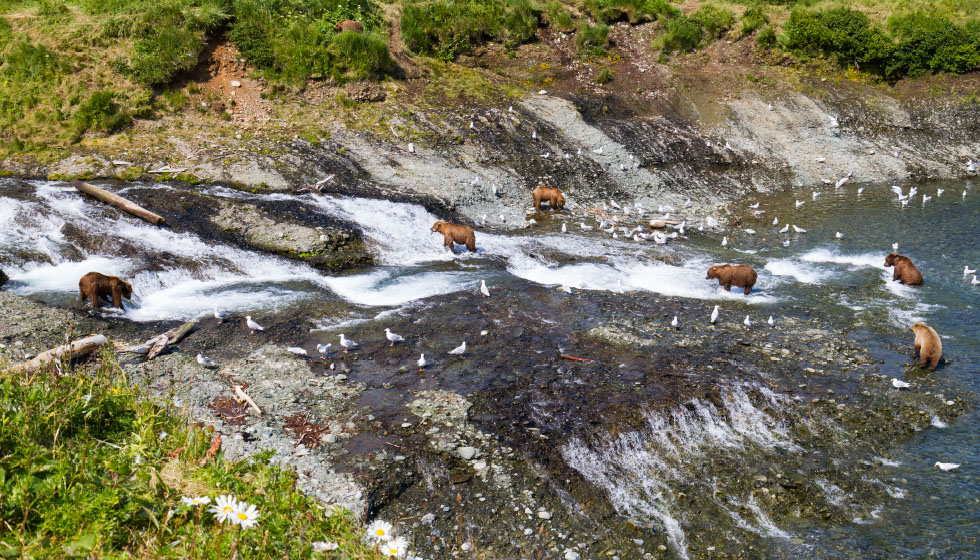 Highlights of spotting

Bears in the wild

Often the best safaris involve looking beyond the obvious highlights. It's about the exhilarating encounters that will make your heart sing. These are encounters that nobody could ever predict, but that make your safari genuinely unique.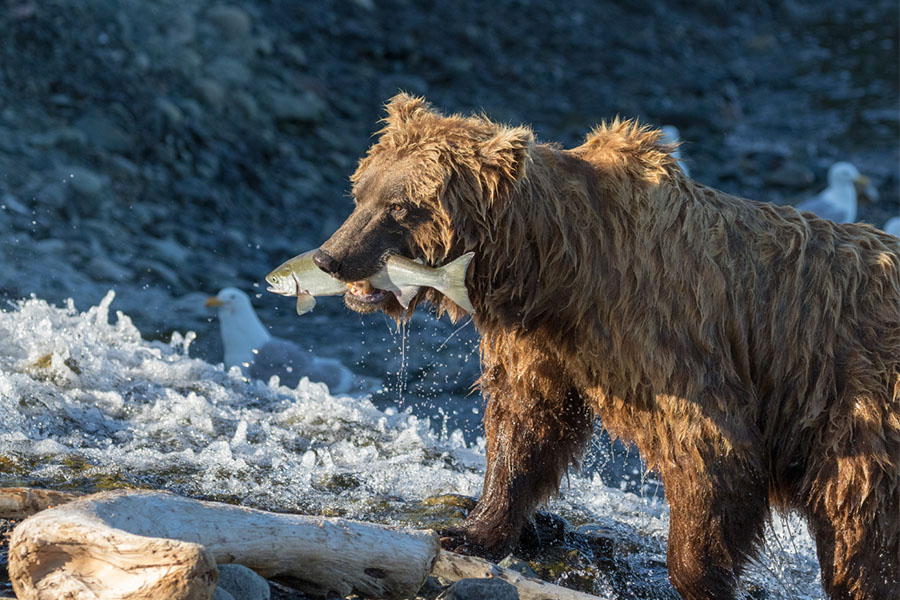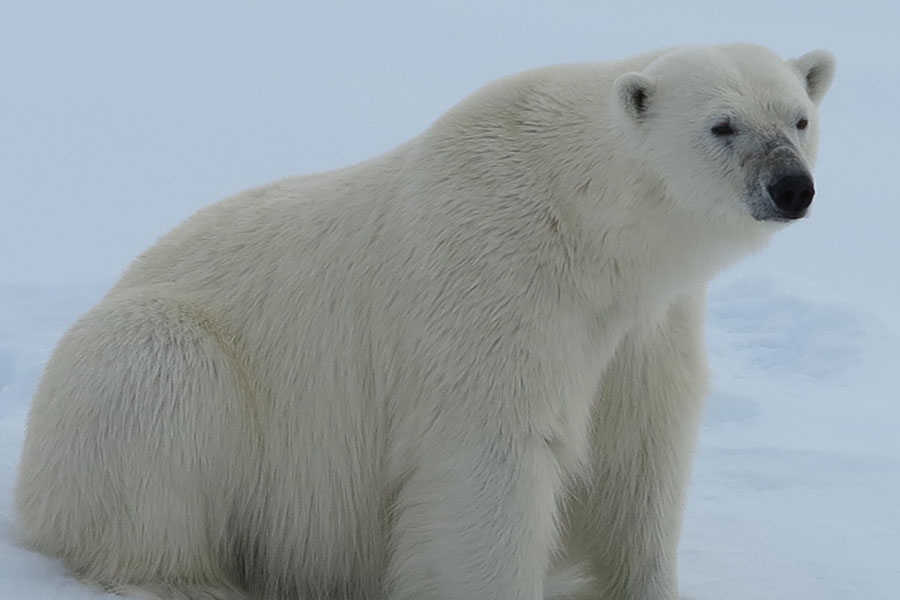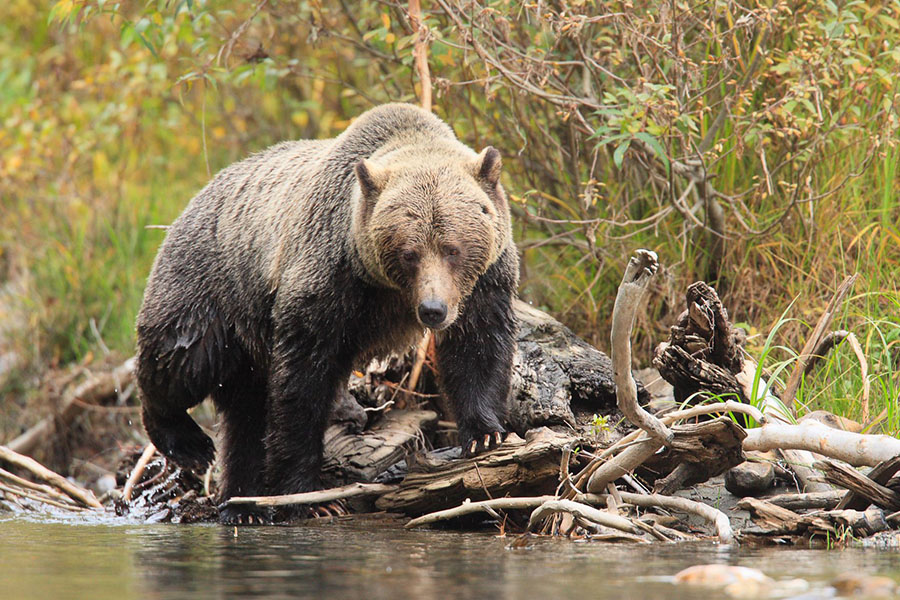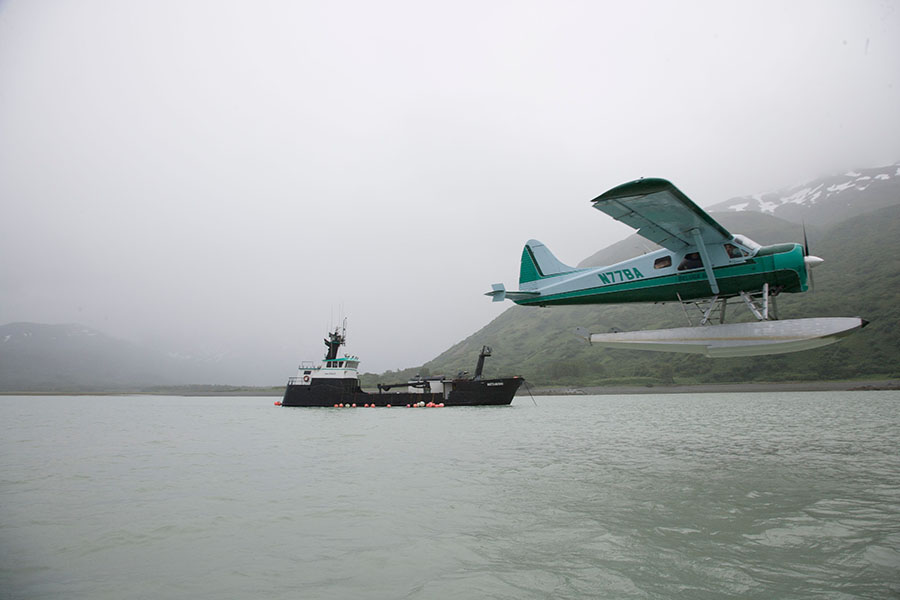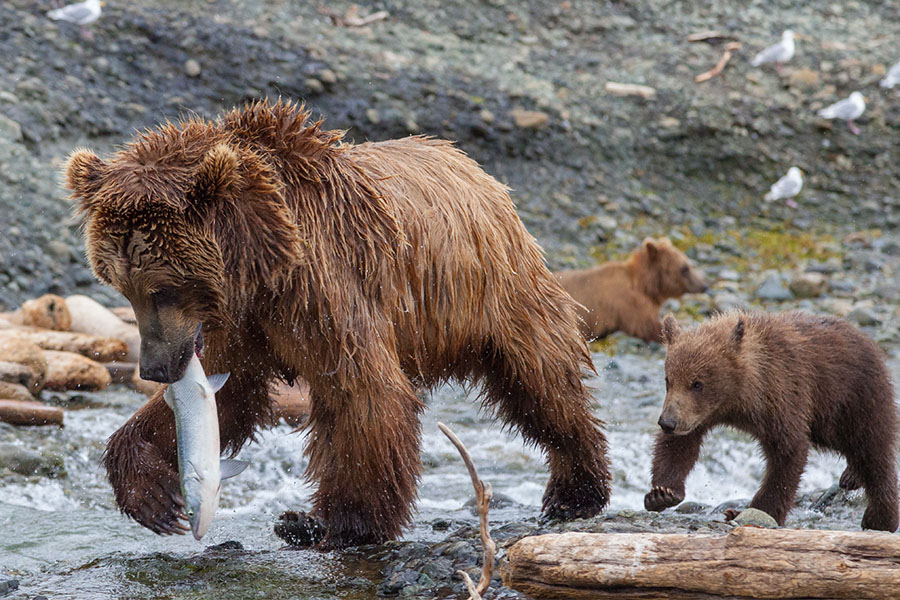 BEST TIME TO GO

BEAR TRACKING

Terrestrial bears of the northern climes are highly seasonal in habit, chomping down as much food as they can while the supplies are bountiful and the days are long, so the best time to see them is definitely summer.

The classic season in Svalbard is also the summer as most people use the archipelago as a launch pad for a cruise and for this the channels have to be ice-free. Svalbard does have much to offer in summer, endless days (literally) and the chance of encountering whales, walrus and Arctic fox, as well as polar bears. However, if you fancy avoiding the crowds and travelling by snowmobile or dog-sled – a classic journey in an Arctic wilderness – then you'll want to avoid high summer.

The salmon runs in North America are relatively short lived phenomena and we work with our team of expert naturalists on the ground to get you in at the optimum time.
BEST TIME TO GO

BEAR TRACKING

JAN

FEB

MAR

APR

MAY

JUN

JUL

AUG

SEP

OCT

NOV

DEC

JAN

FEB

MAR

APR

MAY

JUN

JUL

AUG

SEP

OCT

NOV

DEC
Top experiences

with Bears

Whether you're a seasoned explorer, a first-time adventurer, or a parent seeking a once-in-a-lifetime family trip, we can create your dream holiday filled with experiences that will stay with you for a lifetime.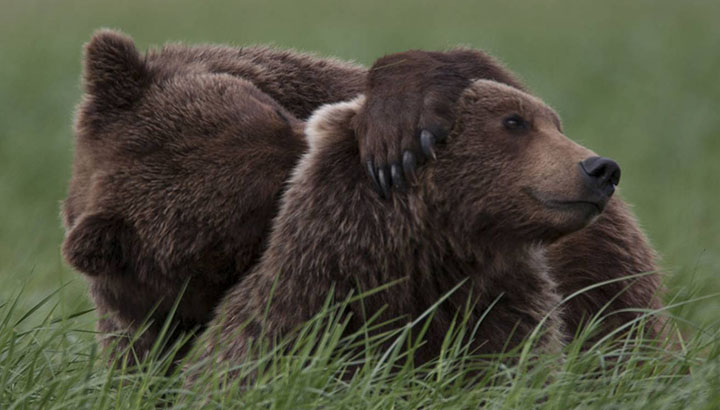 Alaskan Brown Bears in Katmai National Park
View this magnificent omnivore in the company of one of Alaska's most respected and experienced bear biologists
Discover More
"Natural High shines rays of adventurous light into some of the least explore, most exciting corners of the wider world.
– NATURAL HIGH CLIENT

Why we love bear tracking
It's no coincidence that no other animal has fastened itself to our collective psyches so successfully. Cuddly yet independent, clever yet cumbersome, sociable and strong.
In addition to being a wonderful subject to watch (if not hibernating will almost certainly be doing something; eating, climbing, digging), bears also invariably live in wonderful country. Their presence could be a definition of wilderness – an area devoid of people and untouched by people, unpopulated, uncultivated, inhospitable and wild. And so to seek bears is to spend time in good country, proper wilderness, with the added frisson that you might be able to stumble upon one of these behemoths for which this is home, and always has been.
Talk To Our Experts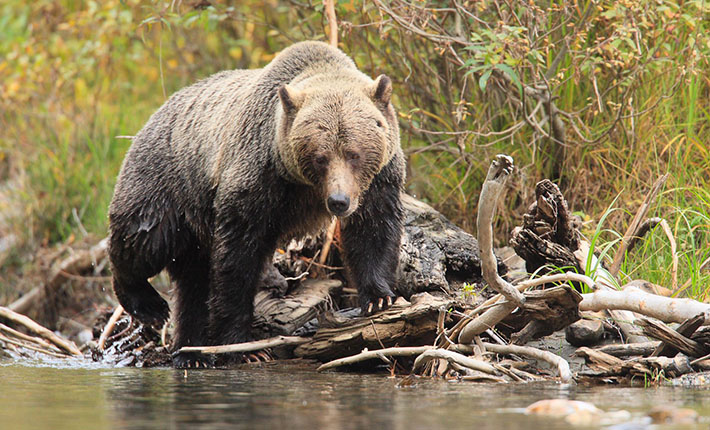 Our Favourite

Camps & Lodges

Accommodation that gets you into the heart of the action – whether it be a traditional homestead ranch set on the banks of a fast flowing river, flat bottomed expedition vessel deep in Katmai or expedition tent in Arctic Svalbard.
From Our

Travel Guides

Be inspired by our travel guides that document the best experiences the world has to offer.
Meet Our

Travel Experts

It takes genuine local knowledge to craft trips that go beyond the ordinary. The Natural High team have unrivalled experience and will take your ideas and turn them into your trip of a lifetime.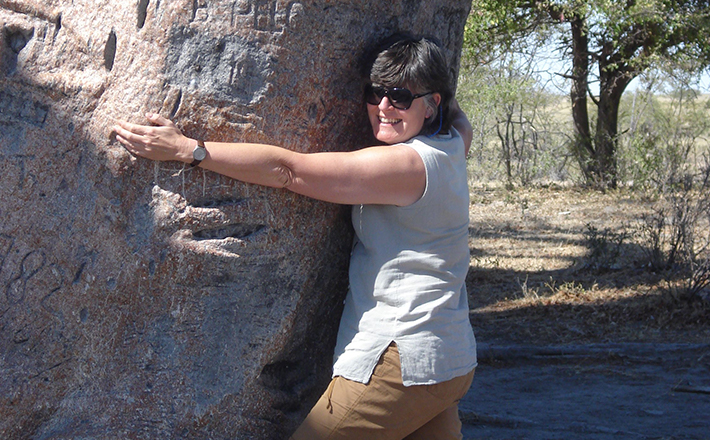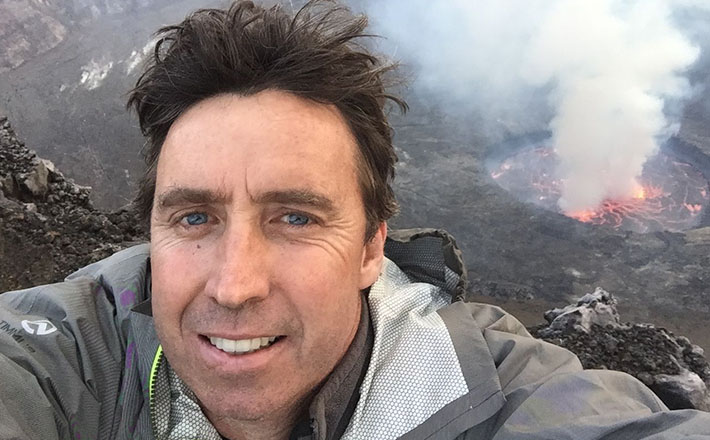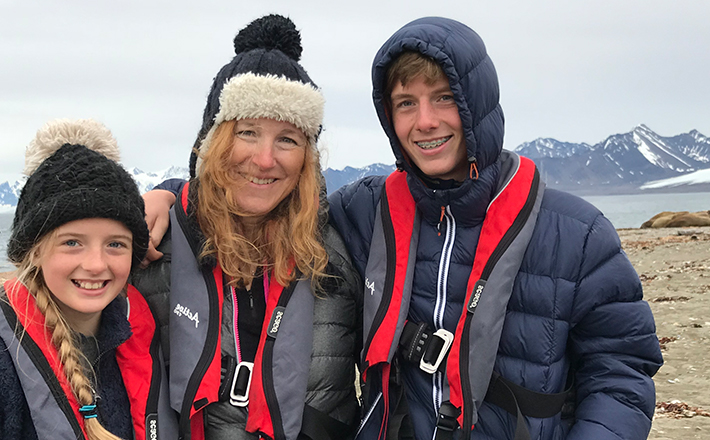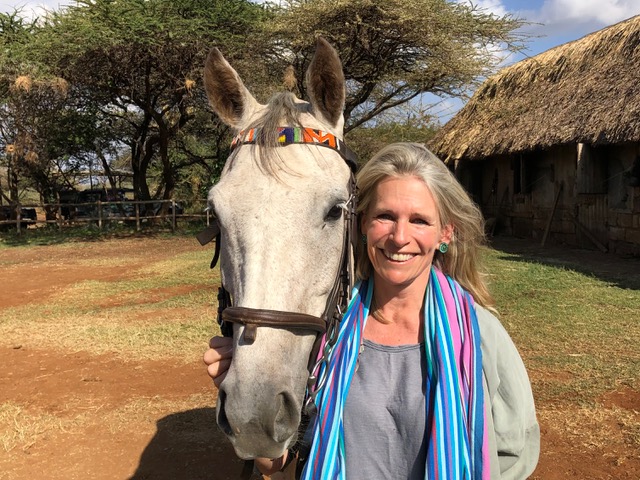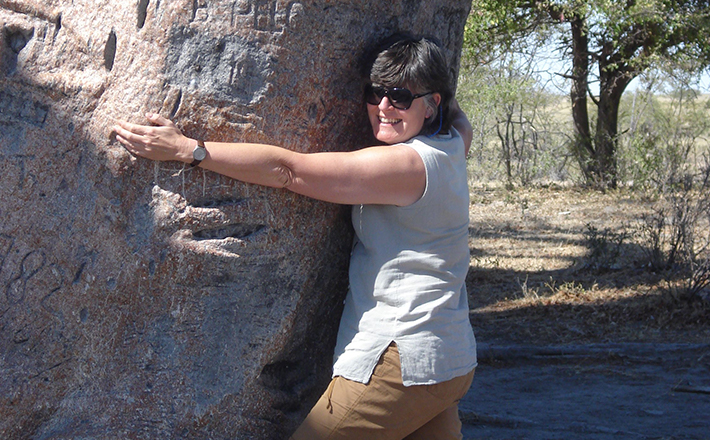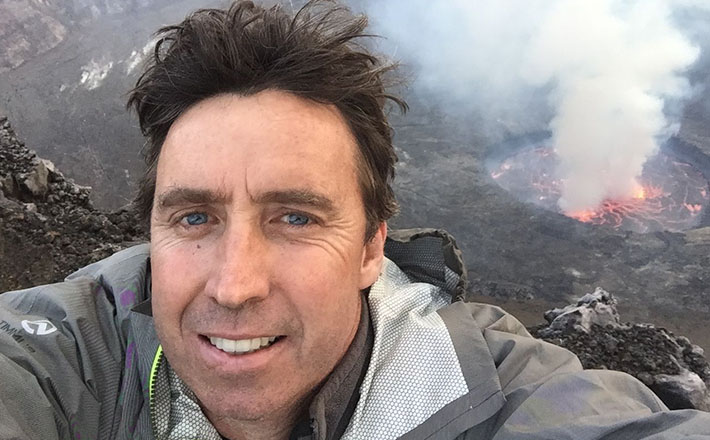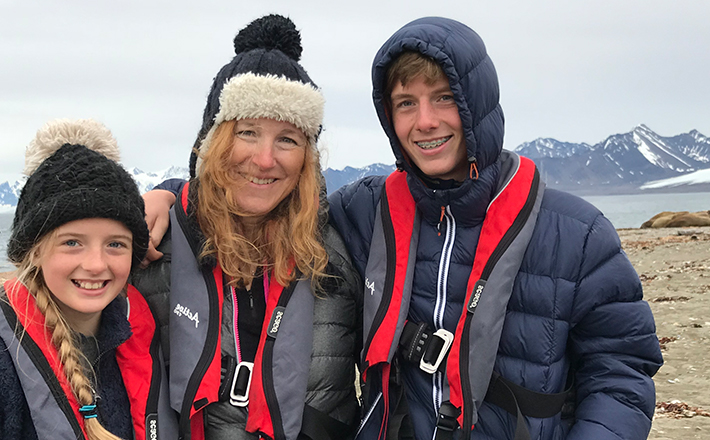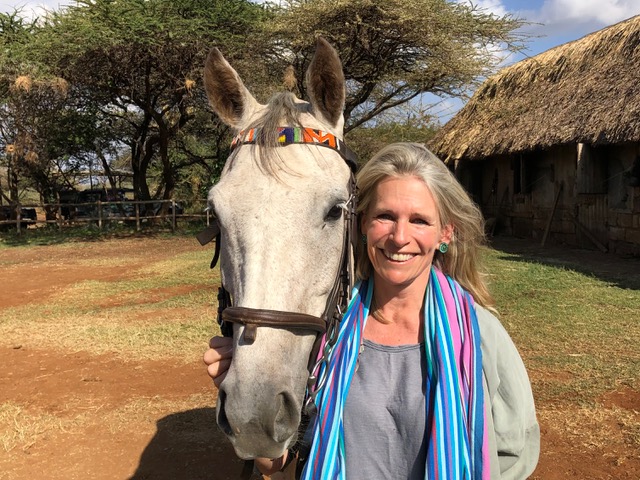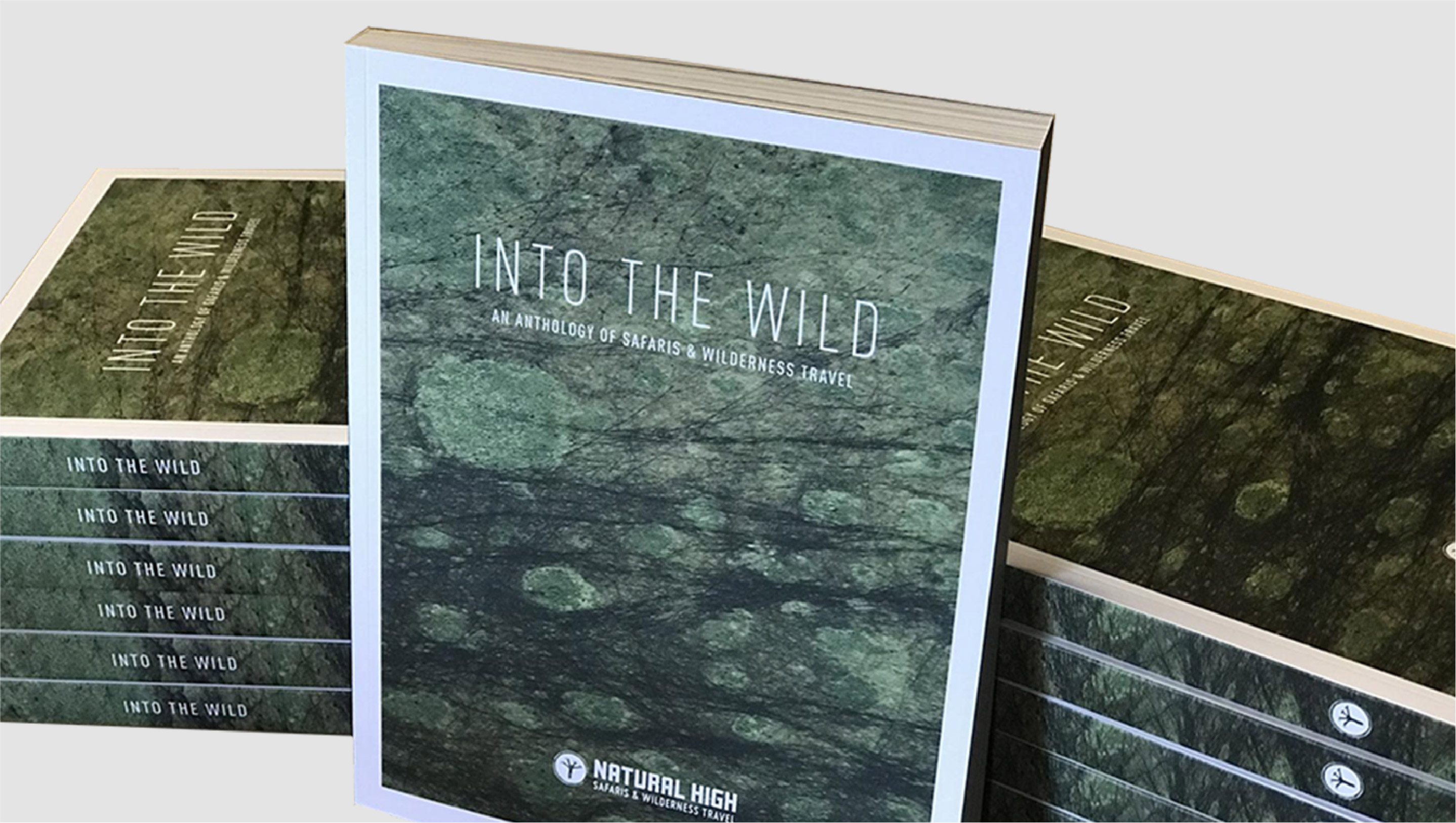 Into The Wild Brochure
Need some more inspiration? Request a copy of Into The Wild, our comprehensive anthology of safaris and wilderness travel.