Botswana Safaris
Botswana has earned a reputation as one of the finest, if not the finest, safari destination.
EXPLORE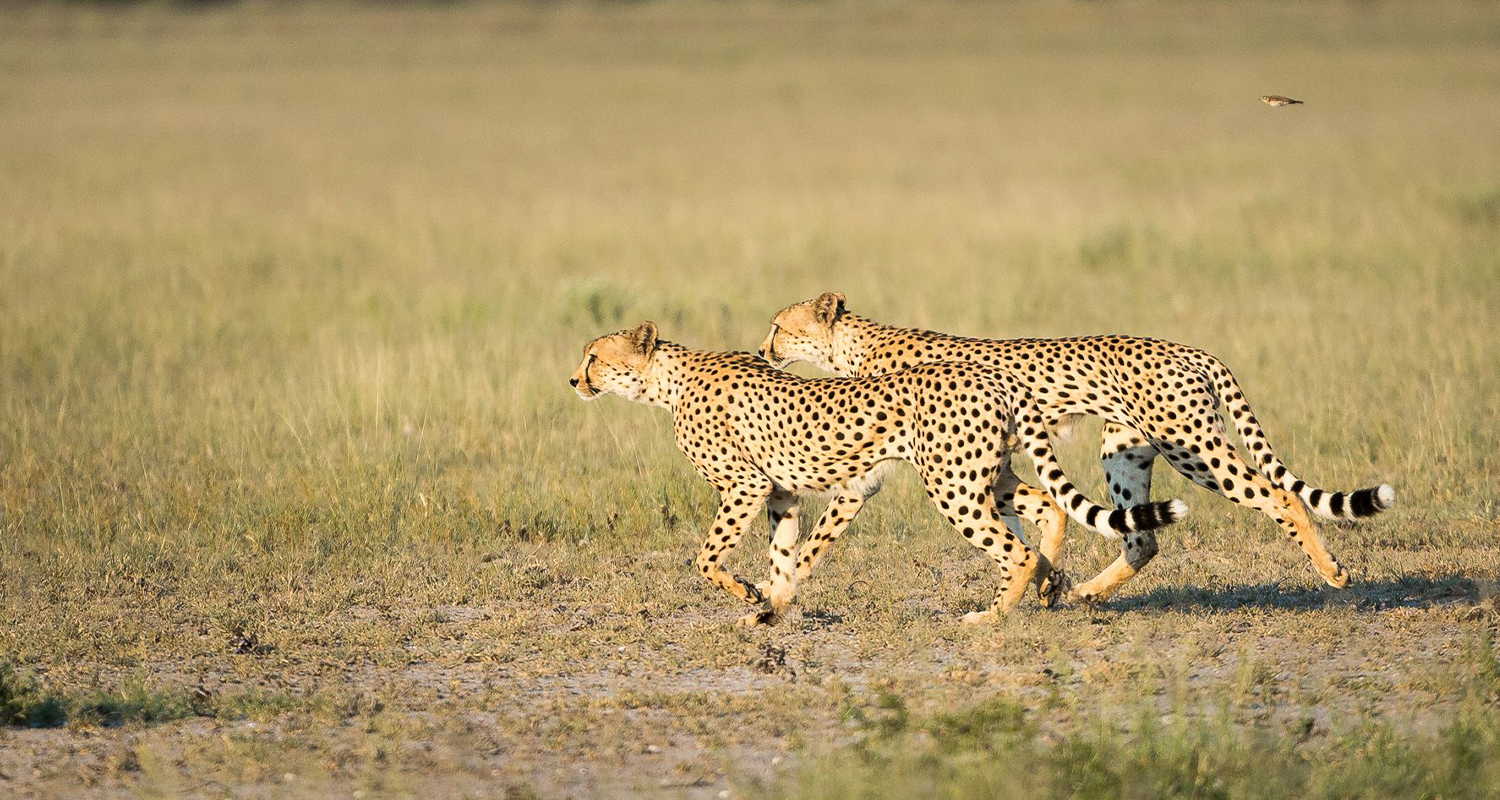 About Botswana
Botswana is one of Africa's greatest conservation success stories, with a tiny human population and huge tracts of pristine land set aside for wildlife.
With numbers strictly regulated, visitors are able to get away from crowds and enjoy one of the highest ratios of wildlife to people anywhere.
Botswana's combination of great game, uncrowded reserves, excellent small camps and the use of open vehicles for day and night game viewing is difficult to beat.
The most productive wildlife areas are all in the far north of the country – and because each region has a distinct character, a well-rounded wildlife safari should include a few days in these areas.
We recommend the concession areas of Linyati, Selinda & Kwando, situated north east of the Okavango Delta and home to many elephant, buffalo, lion, wild dog, lechwe, sitatunga, hippo and giraffe.
The Okavango Delta is the largest inland delta in the world and is dominated by the Moremi Game Reserve. Surrounded by an extensive network of private concessions that offer exclusive game-viewing safaris, the wildlife here rarely disappoints. The centre of the delta is a labyrinth maze of reed-lined channels best explored by mokoro, a traditional dug-out canoe. Cruising between islands sitting inches above the waterline allows you to feel part of the environment.
Meanwhile, Chobe National Park is famous for its massive herds of huge elephants, prides of lion and many buffalo. Chobe has arguably become overpopular due to its accessibility (particularly from the relatively nearby Victoria Falls) and is the one place in Botswana that you could easily run into crowds and large impersonal lodges. That said, there are still some gems such as Savuti, perhaps the region's best-kept secret.
For a more ethereal experience, the Makgadikgadi Pans are large prehistoric lakes almost entirely devoid of human habitation that cover an area the size of Portugal. The pans are now barren salt flats fringed with grasslands and isolated "islands" of palm trees and ancient baobabs. The wildlife here is both limited and ephemeral and it is more about wilderness than wildlife – although spending time with a family of habituated meerkats is definitely a top wildlife-viewing experience.
Even more off grid, the Central Kalahari Game Reserve is reached by a tiny number of visitors every year and offers the ultimate remote safari. Black-maned lions, plentiful cheetah and good populations of dry-land specials such as meerkats, brown hyena, caracal and oryx are among the many highlights.
+ Read More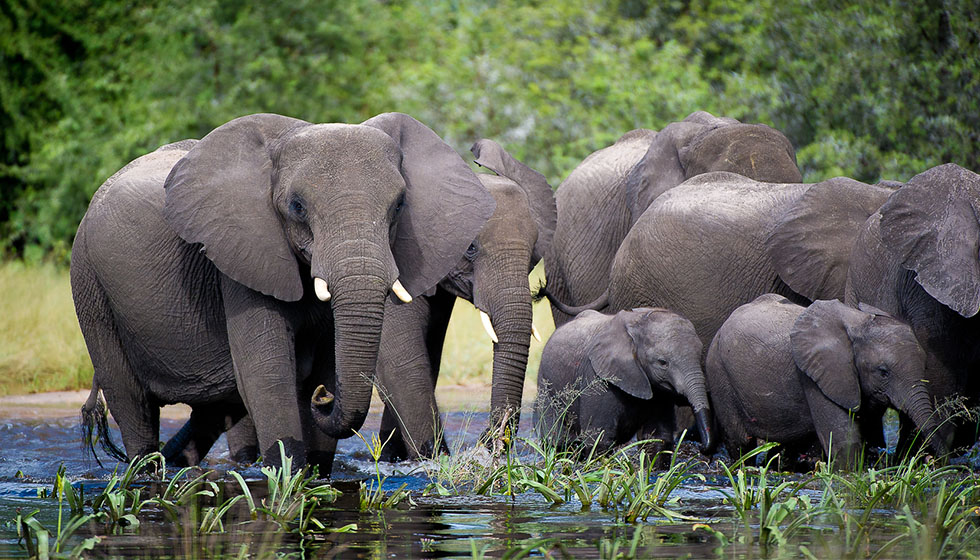 perfect for
Wildlife
Family Safaris
Mobile Safaris
Off the beaten track
Highlights
Embark on a private expedition in the Okavango Delta
Superb wildlife experience
Safari by mokoro
Luxurious camps and lodges
A Better Way To Book
ATOL Protected

24/7 Guidance & Support

20+ Years of Experience

We take care of the leg work

We find you the best deal
Elephants exploring the Delta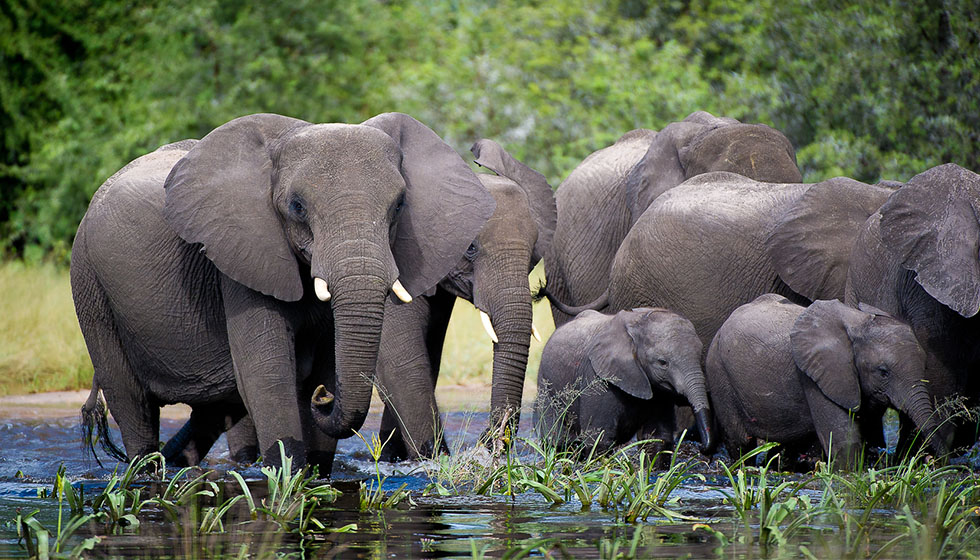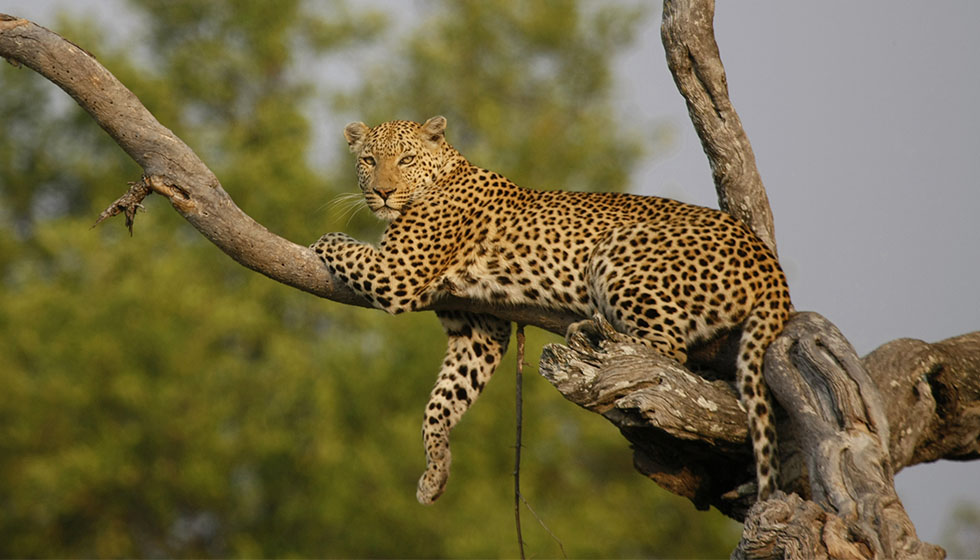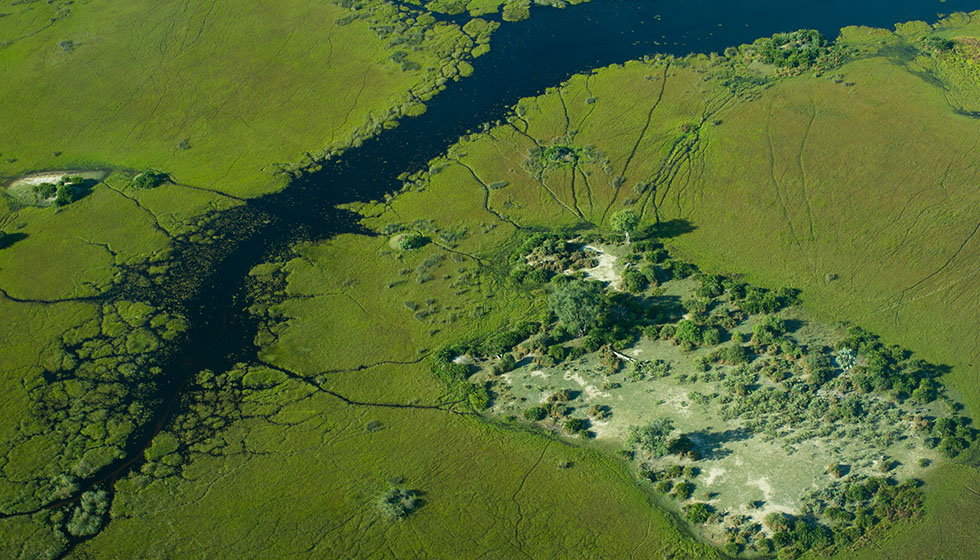 Tracking with the bushmen of the Kalahari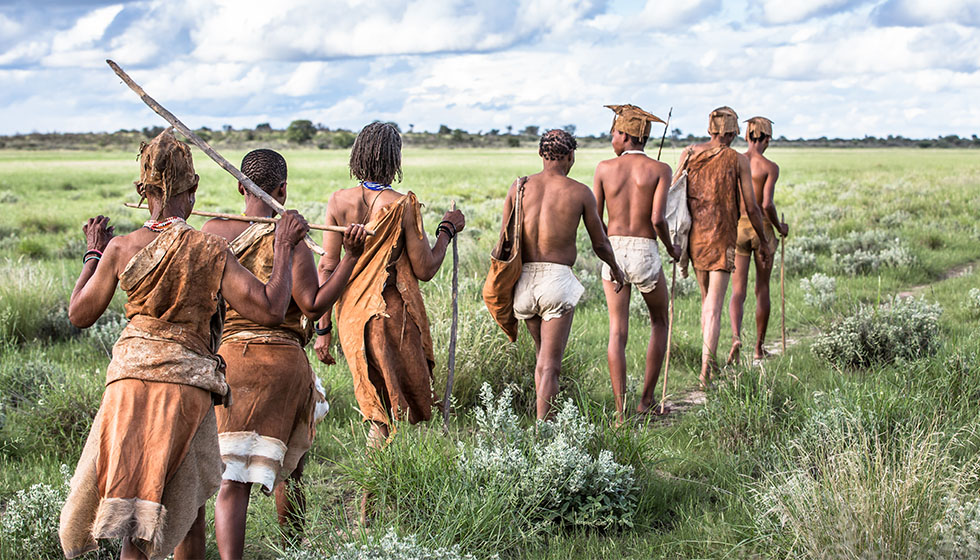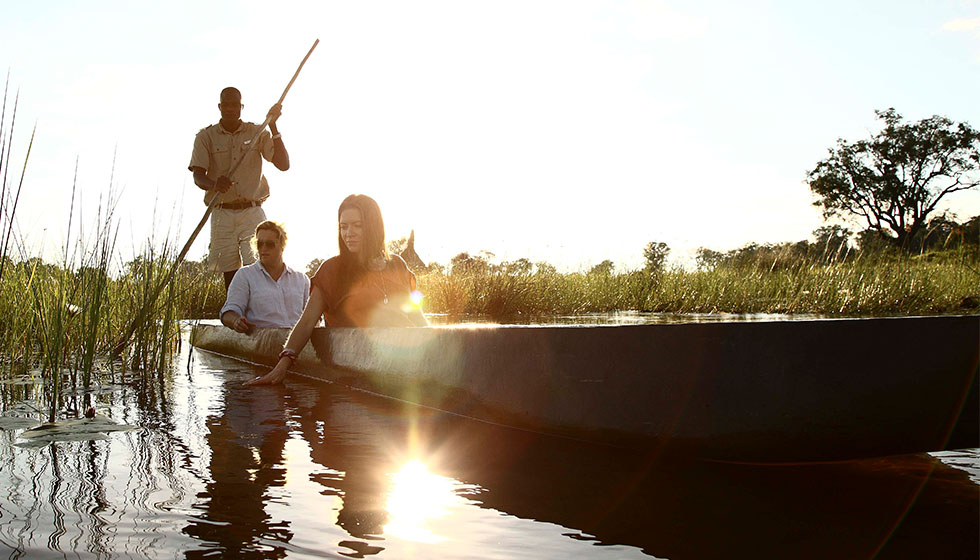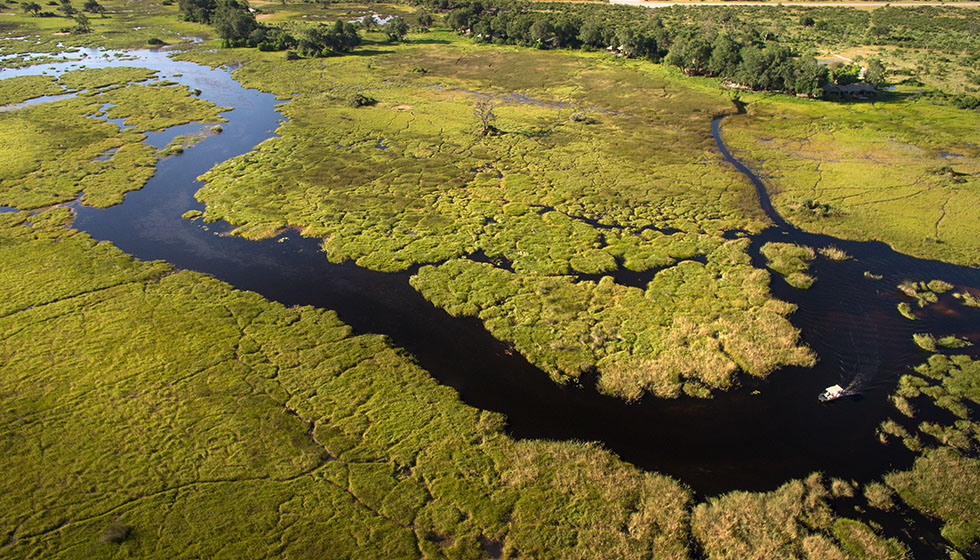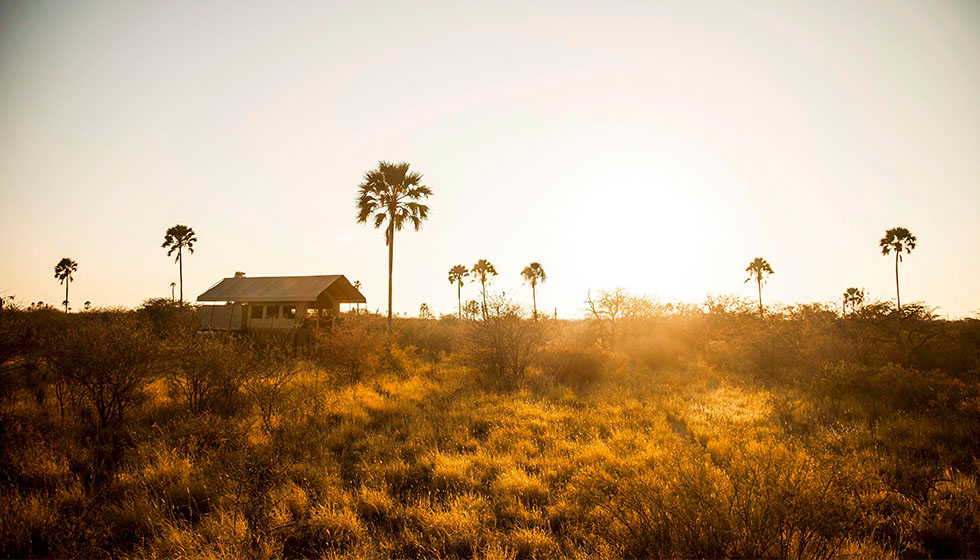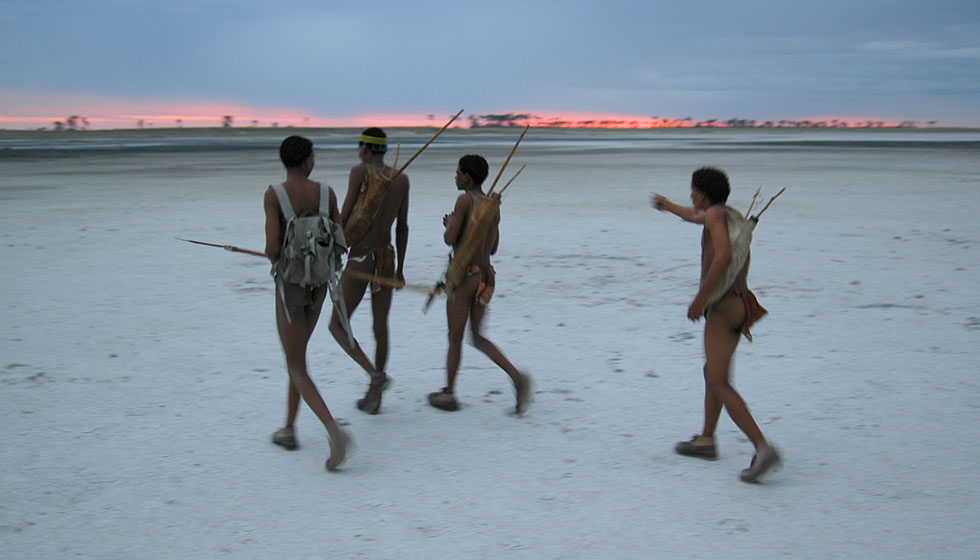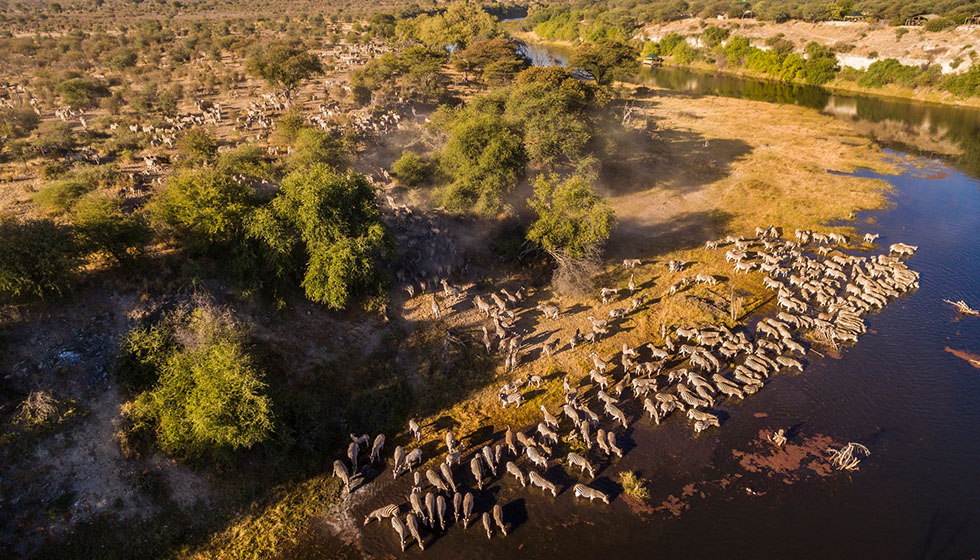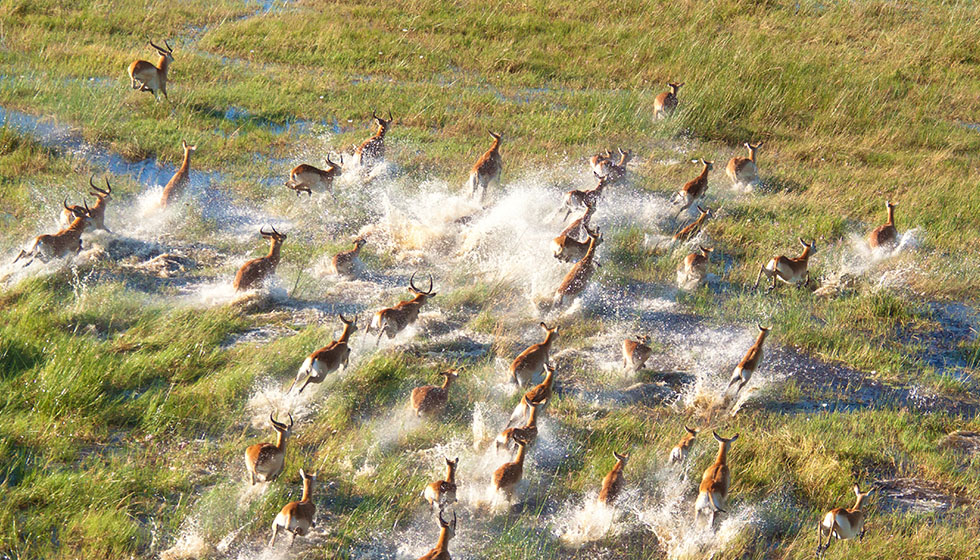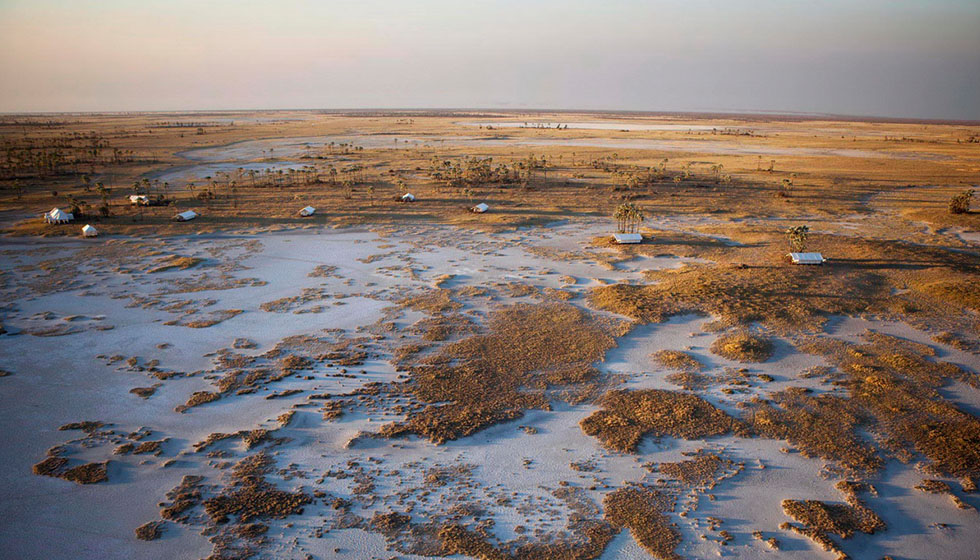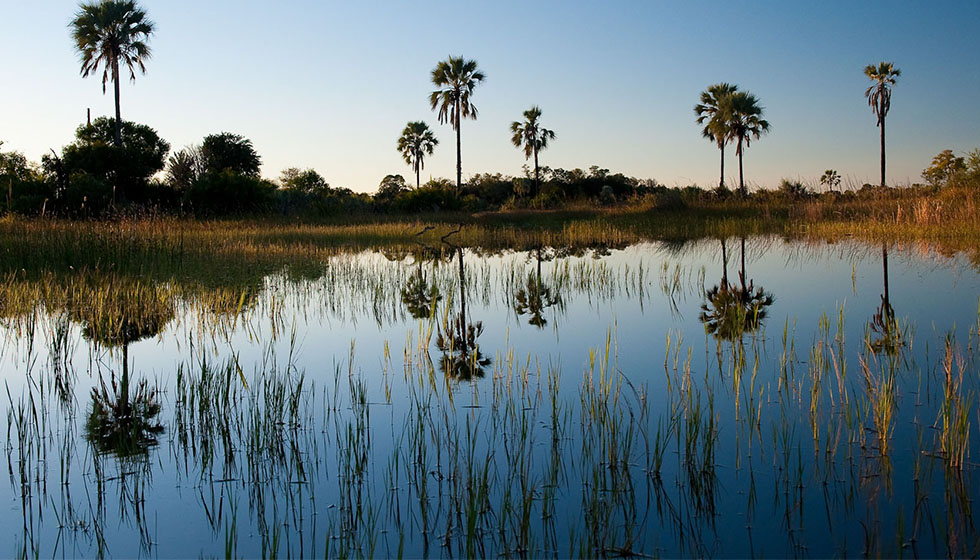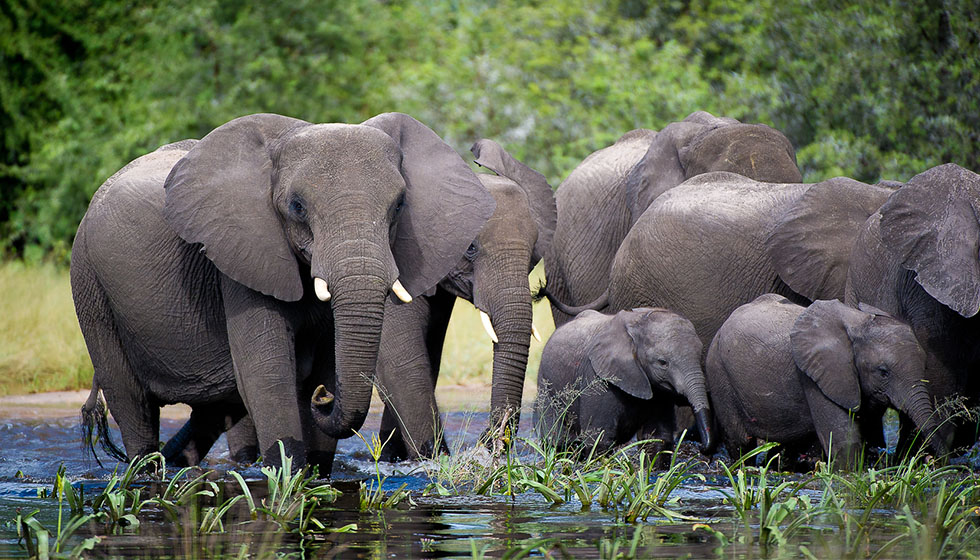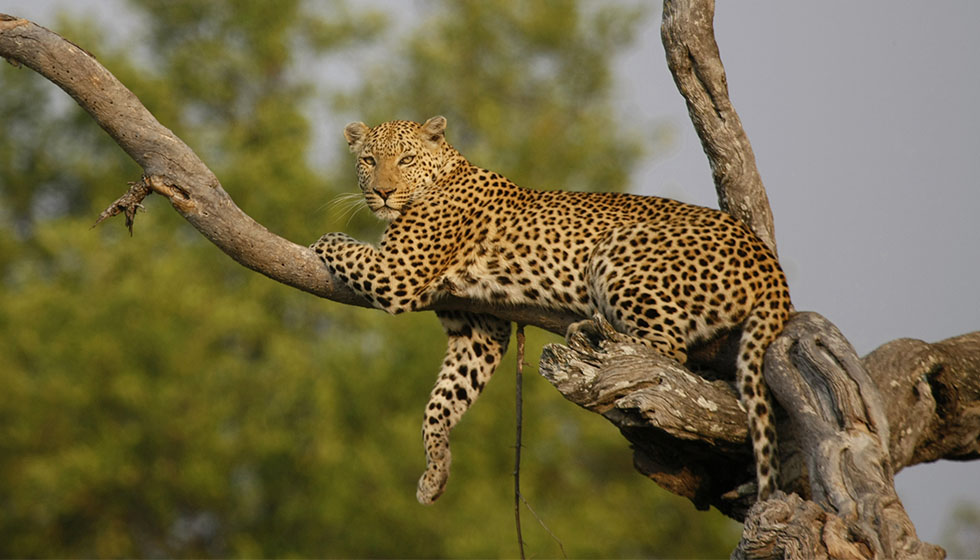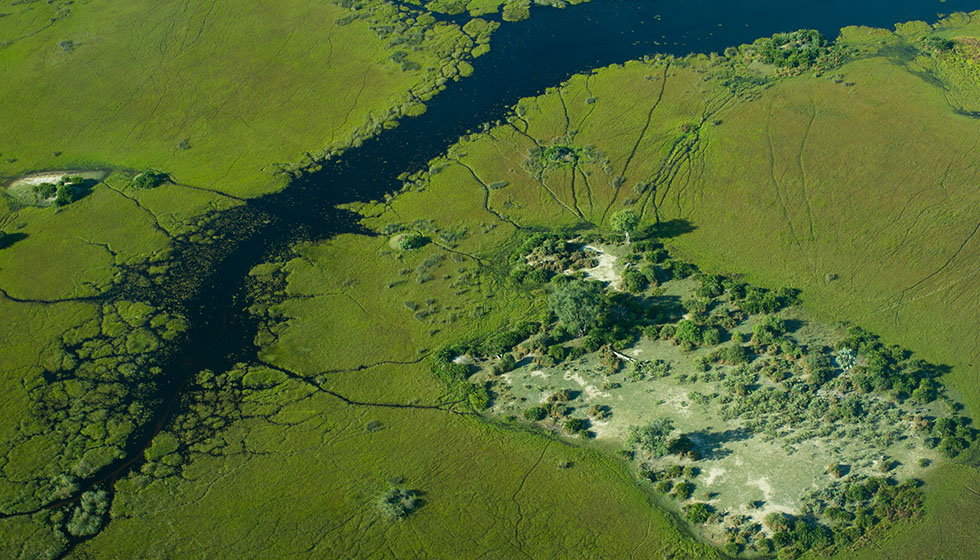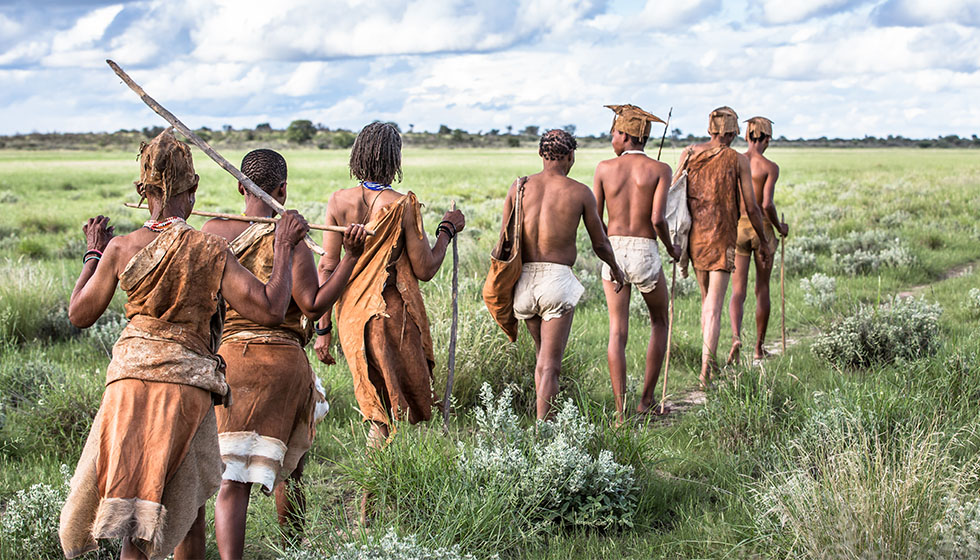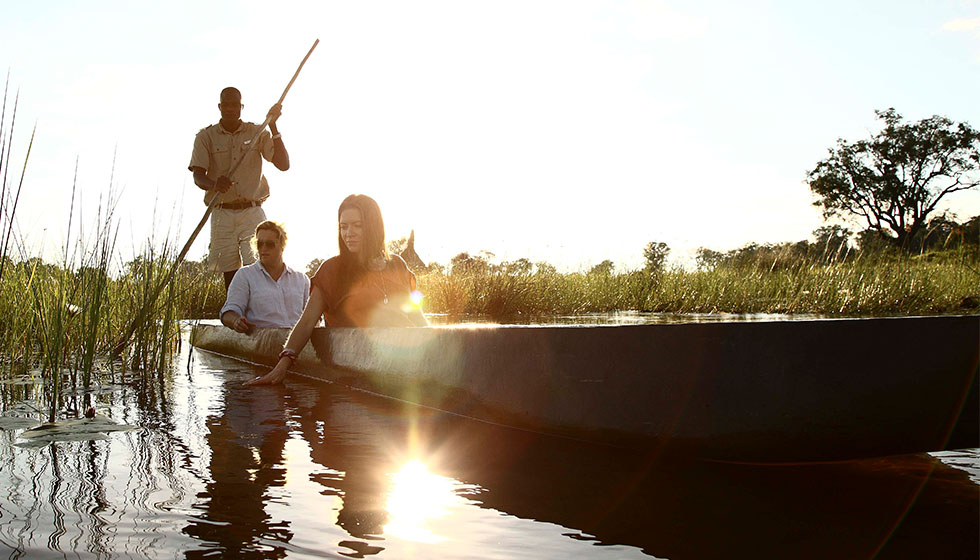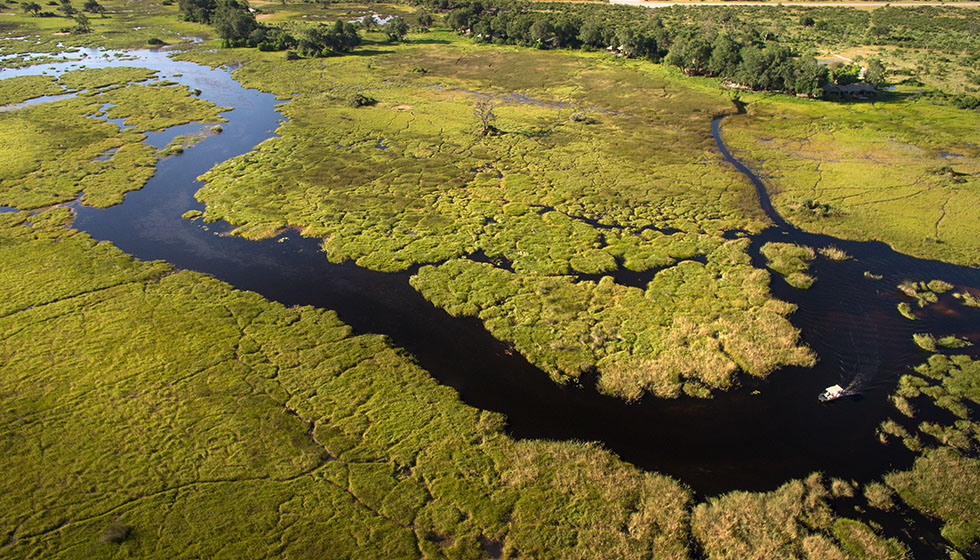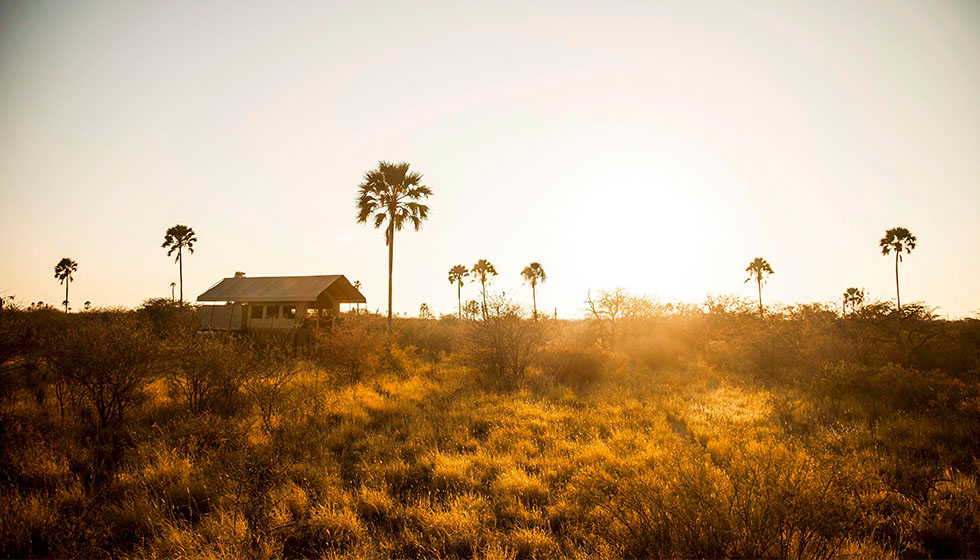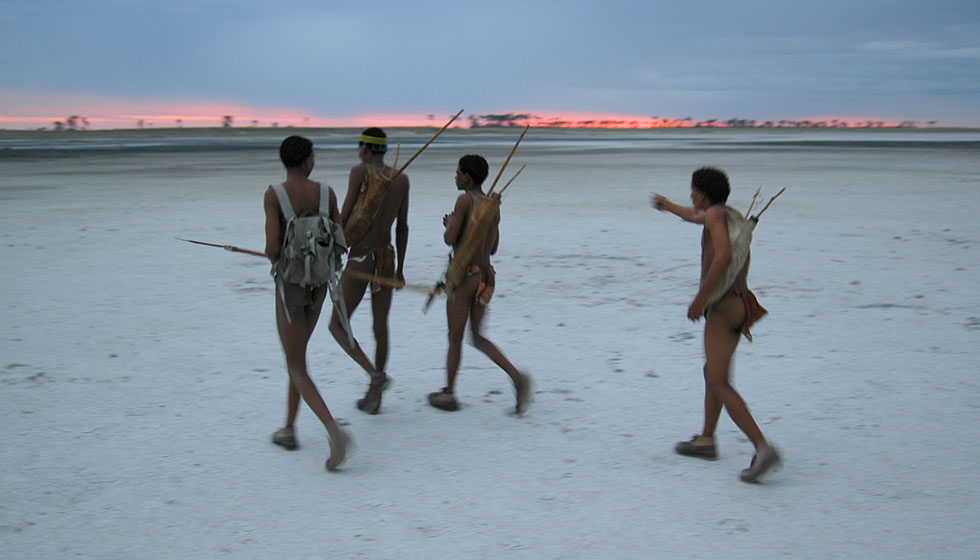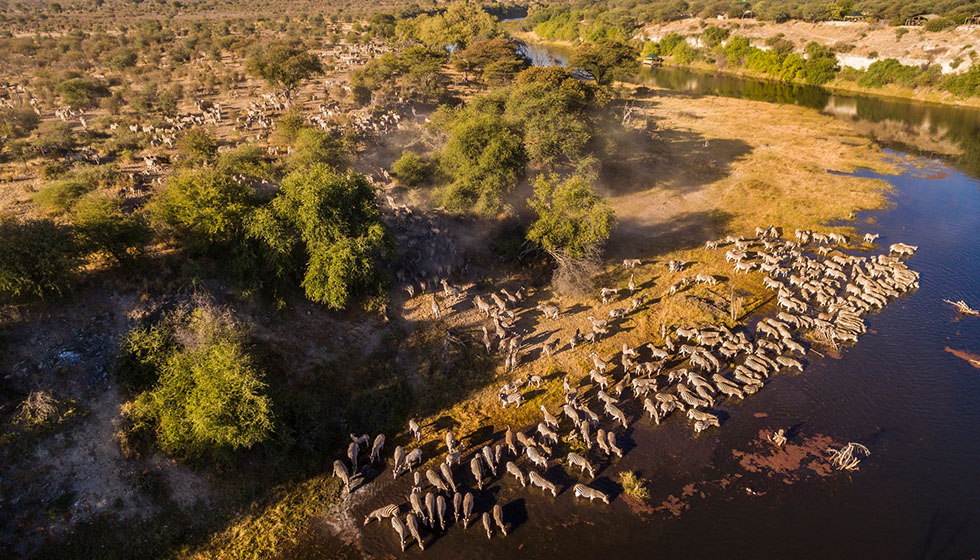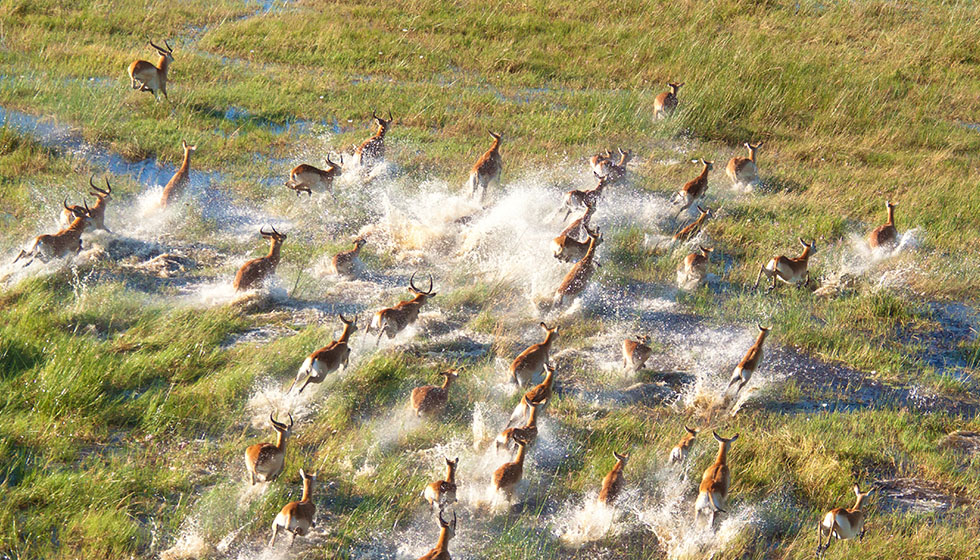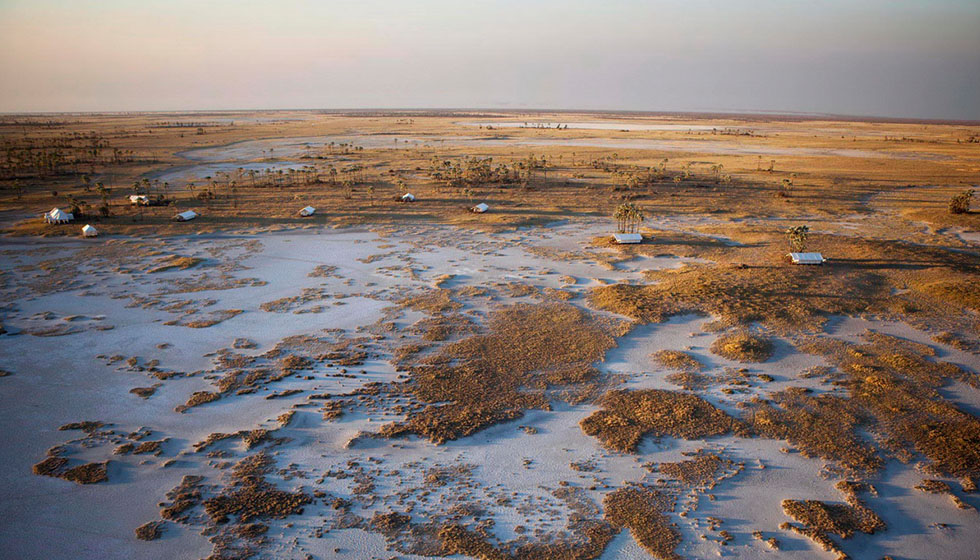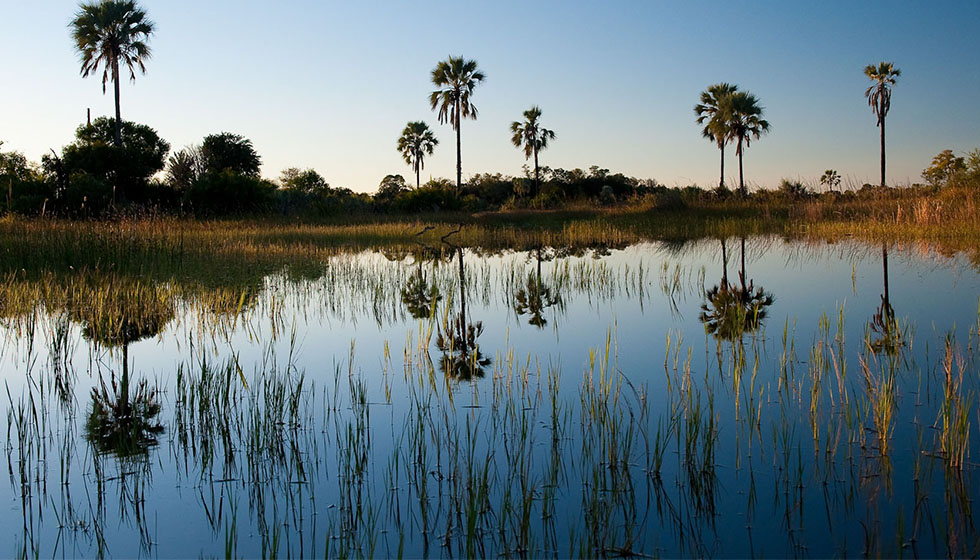 Top reasons to visit

Botswana

Often the best safaris involve looking beyond the obvious highlights. It's about the myriad exhilarating encounters that will make your heart sing. These are encounters that nobody could ever predict, but that make your safari genuinely unique.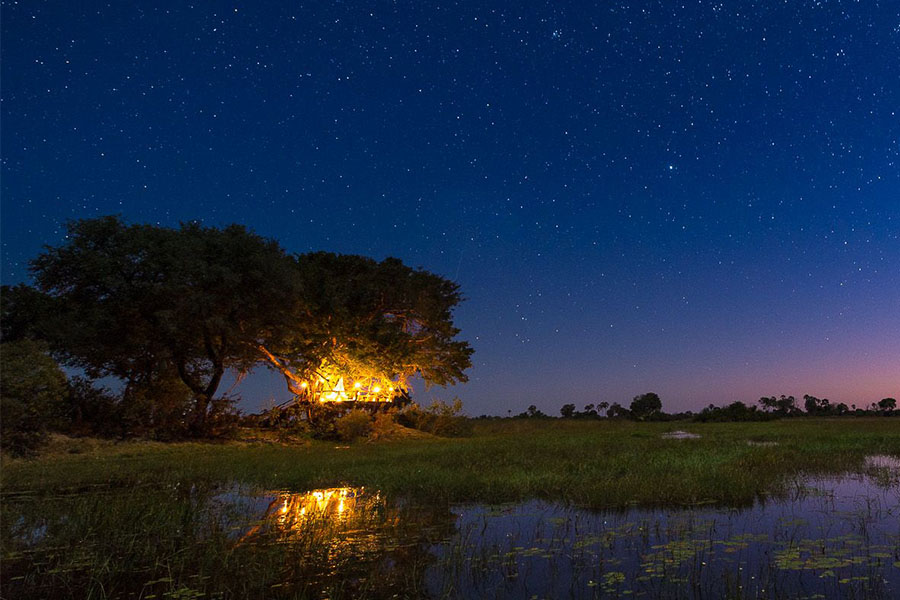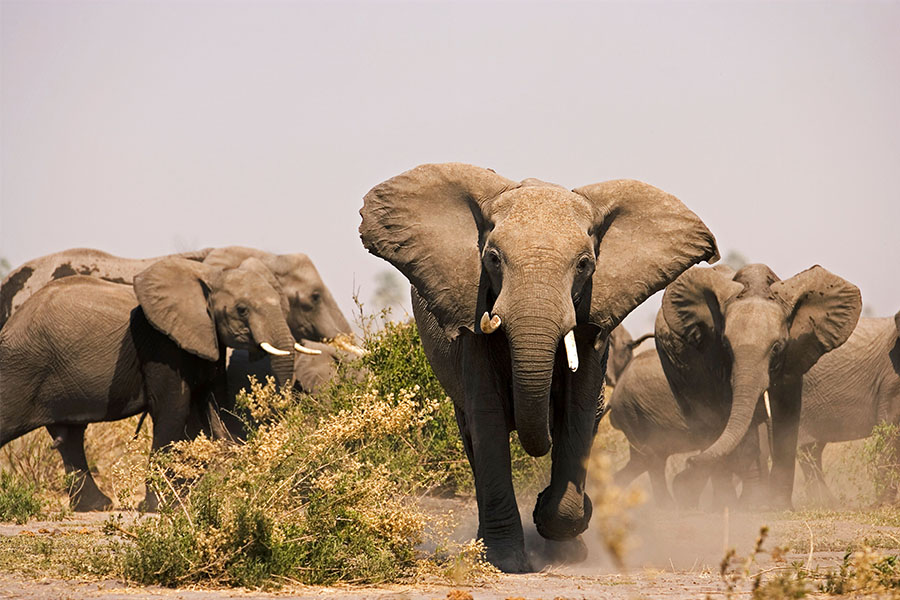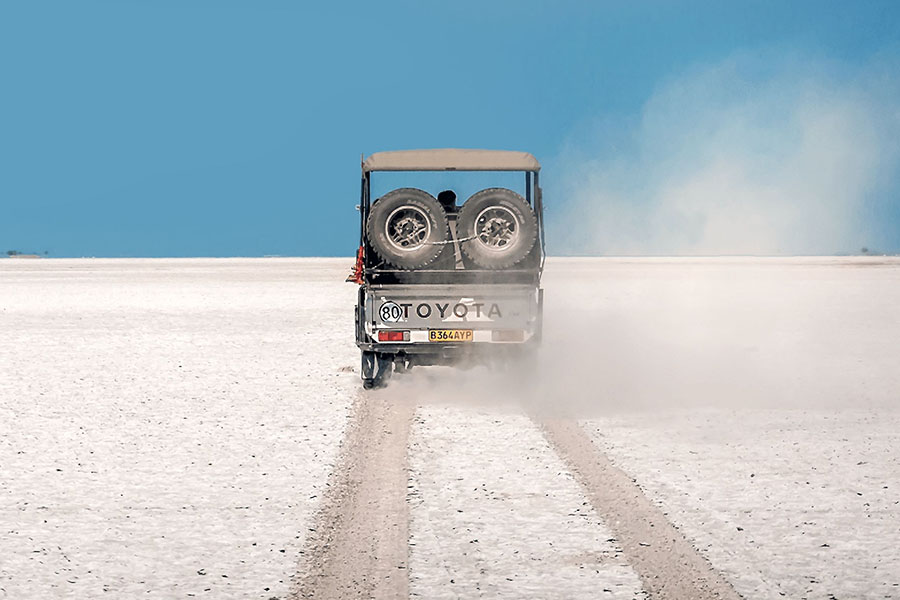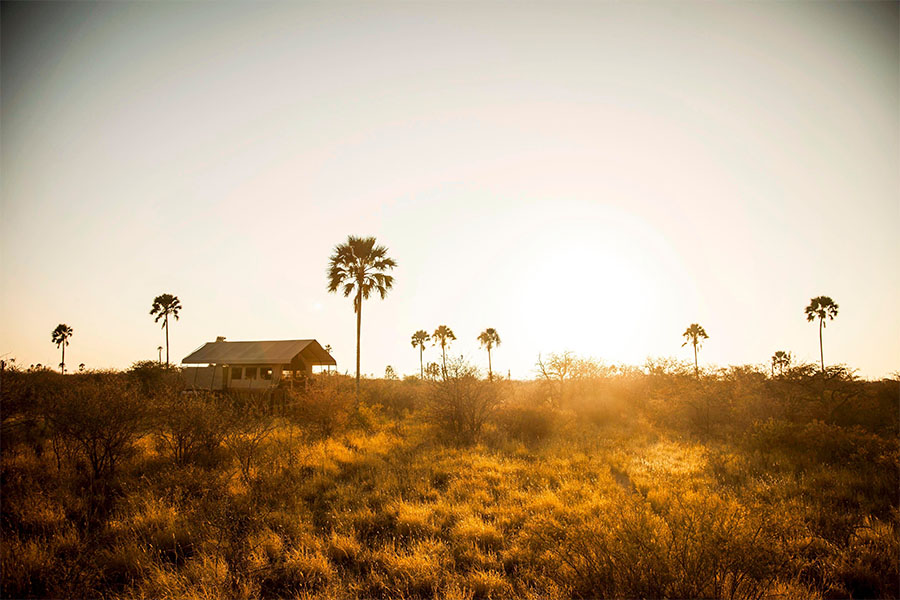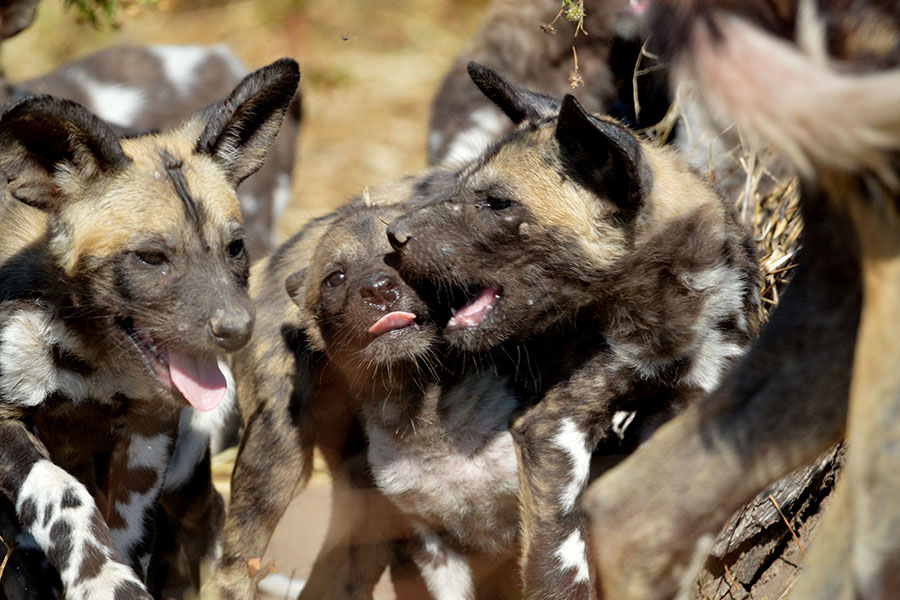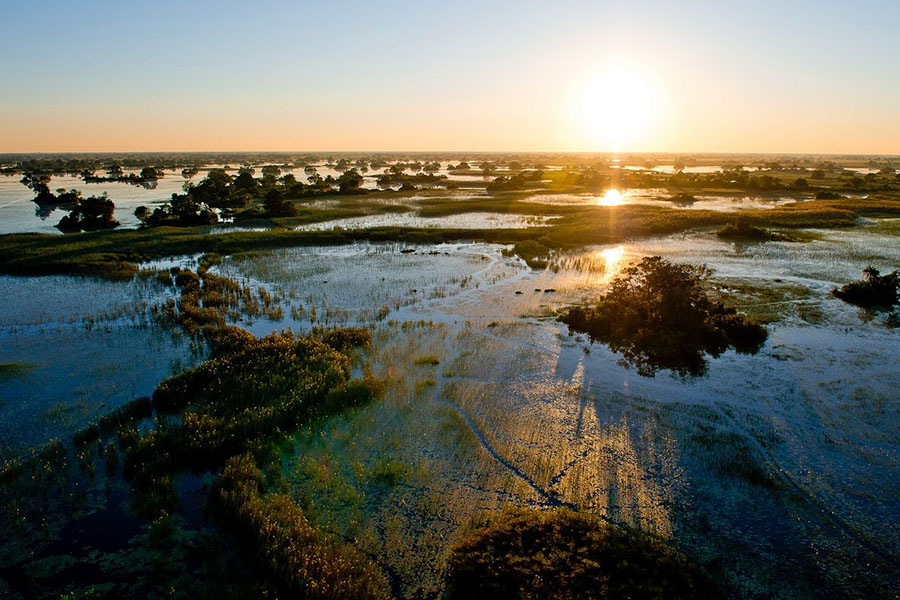 Best time To Visit

Botswana
Wildlife viewing peaks between June and October
While Botswana is an excellent all-year round destination, the high season focuses on when wildlife viewing is at its most abundant.
June to October is peak season for wildlife-viewing in many areas with game-concentrations rising as the out-lying water dwindles. Be aware that in June and July night-time temperatures, particularly in the desert, can dip to nearly freezing – the days are generally cool, clear and very pleasant.
September and October see the mercury rise in both daytime and night, with daytime temperatures peaking at around 40˚C in mid to late October, although mercifully always remaining dry, and not humid, heat which makes a huge difference.
+ Read More
Understand the seasons and take advantage of low rates
You can expect few guests and the same amazing standards of guiding and accommodation – all with low season rates – between January and March.
Most of the rain in Botswana falls between December and March. While this means wildlife can be harder to spot within the denser vegetation, you'll still see plenty of animals and have the opportunity to catch a rare glimpse of newborn calfs and a plethora of migratory birds. Arrive a little later in April or May and you'll enjoy clear skies with cool days and nights.
The annual "flood" usually arrives in the Okavango in April or May and much of what was savannah will be submerged, creating stunning waterways that are superb to explore by Mokoro, and forcing wildlife to concentrate on fewer and smaller islands. Similarly, in the Linyanti Swamps, Selinda Spillway and Savuti Marsh, the timing and amount of rain will have a profound effect on the local wildlife, determining the sizes of herds of elephant, buffalo and number of predators around.
+ Read More
Best time To Visit

Botswana

JAN

FEB

MAR

APR

MAY

JUN

JUL

AUG

SEP

OCT

NOV

DEC

JAN

FEB

MAR

APR

MAY

JUN

JUL

AUG

SEP

OCT

NOV

DEC
Botswana's

top experiences

Whether you're a seasoned explorer, a first-time adventurer, or a parent seeking a special family trip, we can plan experiences that will stay with you for a lifetime.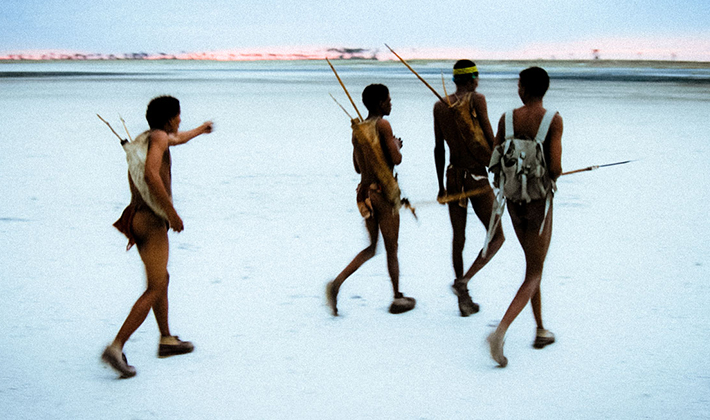 Tracking with the bushmen of the Kalahari
A cultural and wildlife experience learning about tracking and the secrets of the Kalahari Desert.
Discover More
Popular Safaris in Botswana

Mobile Safaris In Botswana
Discover More
Highlights
Light touch brilliance in Okavango Delta
Extraordinary luxury of your own private mobile camp
Access to game-rich areas – away from the crowds
Discover More
INSPIRING

ITINERARIES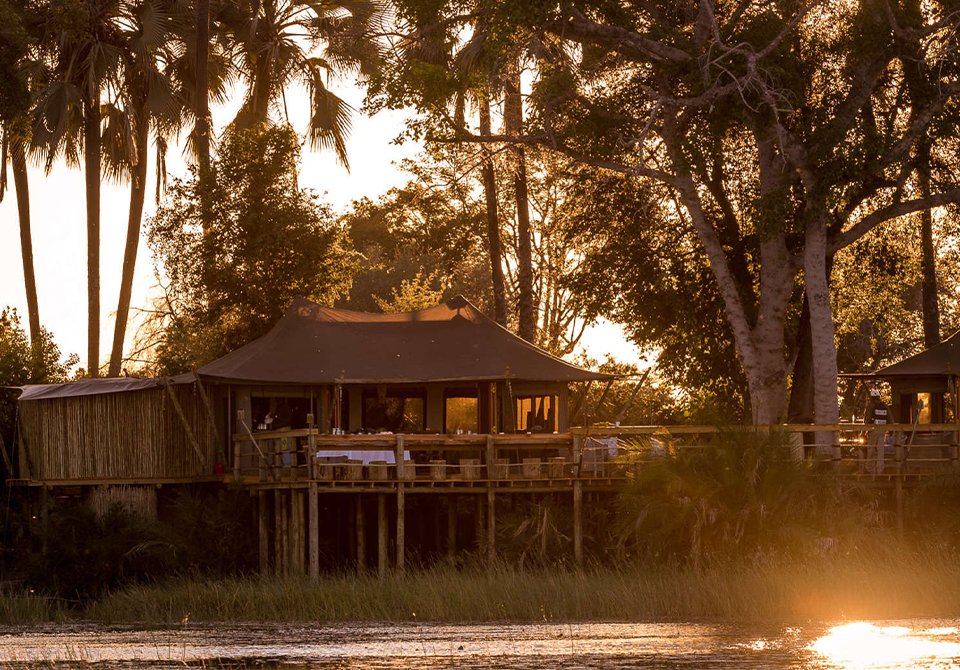 Luxury Botswana: wilderness, wildlife & culture
See Itinerary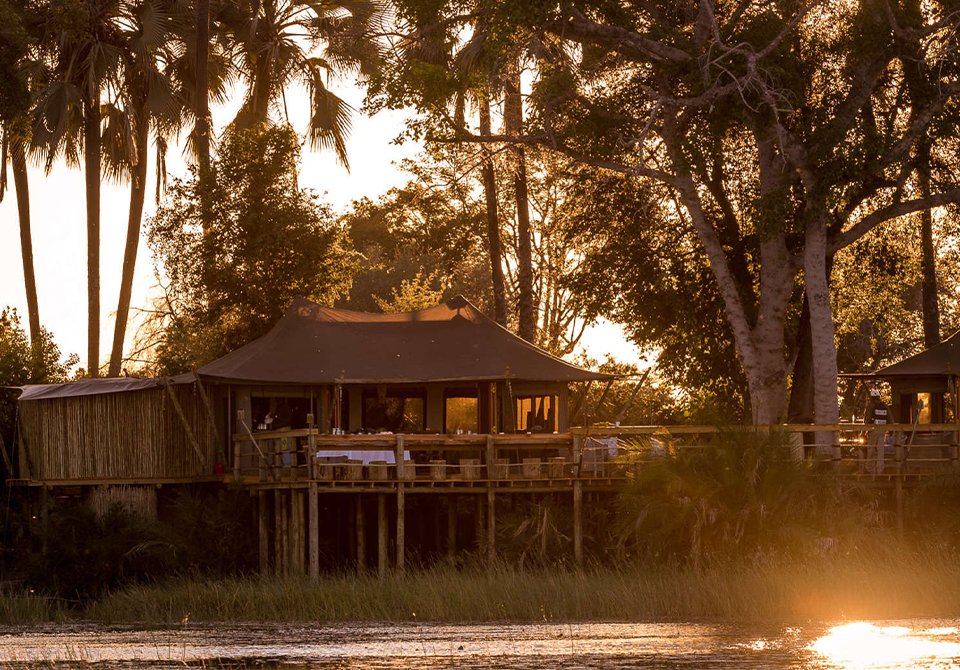 Up Next
Expeditionary Safari In Botswana's Okavango
INSPIRING

ITINERARIES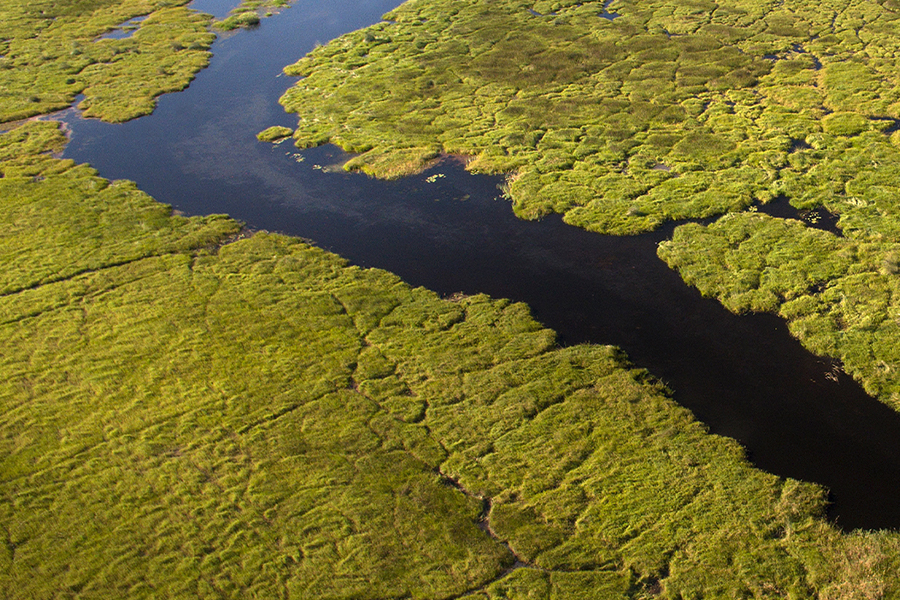 Expeditionary Safari In Botswana's Okavango
See Itinerary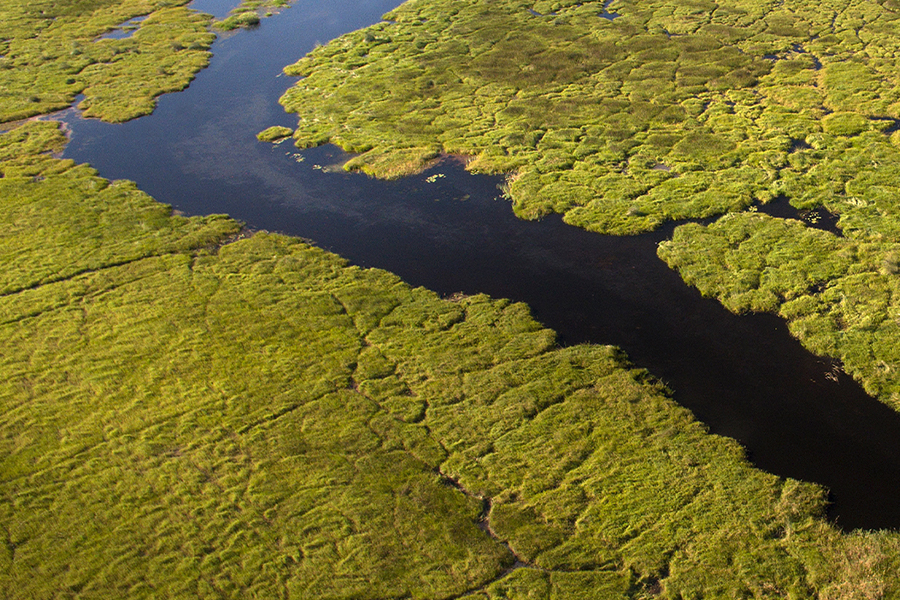 Botswana's

Parks & Areas

Few places rival Botswana's game areas and epic wildlife experiences. Its diversity can take you from vast savannah grasslands to otherworldly salt pans and meandering waterways.
Our Favourite

Camps & Lodges

Light tented camps, stylish lodges & fly-camps; Africa has it all. Best known for its superb safari camps and lodges – many designed with creativity and a real effort to complement, rather than dominate, their environments.
Load More
Botswana (FAQs)

Need to Know
What is the accommodation like in Botswana?
Botswana long ago headed down a path of low tourist numbers and top-quality camps. The level of comfort and stratospheric opulence at a few of these places can be startling, as is the price tag, however they're also located in some of the most game-rich areas you can find anywhere with wildlife-documentary quality interaction. The level of exclusivity in terms of not seeing other vehicles is truly remarkable.
At the other end of the scale, adventure is alive and well on an expeditionary mobile safari and one of the beauties of Botswana is that it is possible to combine both experiences on the same safari. No amount of rose petals or personal butlers will make up for the smells and sounds you'll experience with a few nights under canvas in the African wild. In Botswana we use either light or luxury mobile camps where the focus is on intelligent simplicity; great wildlife viewing, experienced guides and access to remote areas usually off the safari trail.
Is Botswana a good family safari destination?
Botswana is a great place to consider for your family. For young people, a safari in Botswana may be the most exhilarating experience. The adventure of travelling in light aircraft low over the waters of the Delta and plains of the Kalahari is unparalleled. Furthermore, waking up early to explore the wilderness in an open vehicle or out in a dug-out canoe is not something they are likely to forget.
Some of the camps and lodges work closely with San Bushmen trackers who have a particular affinity for kids and will be delighted to spend time showing them the tricks of the bush. The great thing about Botswana is the variety of activities on offer so it is unlikely that boredom will have a chance to set in. 
However, this does need to be qualified. Many camps and lodges don't allow children below the ages of 8 or 12, some won't let under 16's out on walks. You should also note that some camps don't offer concessionary rates to children and even, in some instances, may require you to take exclusive use of a vehicle or part of a camp at an extra fee.  That said, there are camps that are genuinely family-friendly and tailor accommodation, meals and activities to meet the needs of their young guests.
What is a mokoro safari in Botswana?
A mokoro is a traditional dug out wooden canoe that is used by locals to navigate the waterways of the Okavango Delta. It's one of the few places where you can indulge in a safari experience from a couple of feet above the clear water. In some camps, it is in fact the only way you can explore, while others offer mokoro trips as the seasonal changes in water levels allow. As a completely different experience to your dusty game drive, it should be top of the to-do list when visiting the Okavango.
Travelling by mokoro through the Okavango Delta is slow by nature, and you can't dash over to see an animal spotted in the distance. However, you'll find that a surprising number of birds and animals congregate around the islands, lagoons and reed beds of the Delta. You just have to quietly glide by and keep your eyes peeled.
From Our

Travel Guides

Be inspired by our travel guides on experiences around the world.
Meet Our

Travel Experts

It takes genuine local knowledge to craft trips that go beyond the ordinary. The Natural High team have unrivalled experience and will take your ideas and turn them into your trip of a lifetime.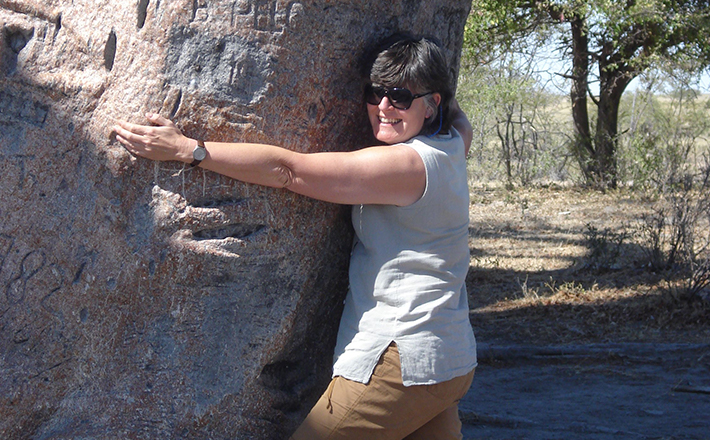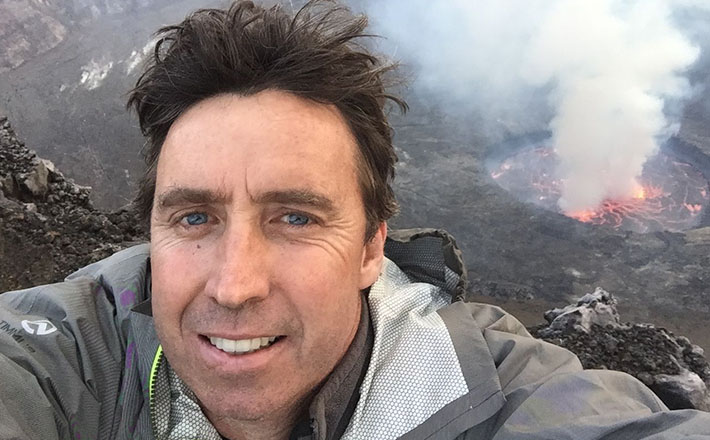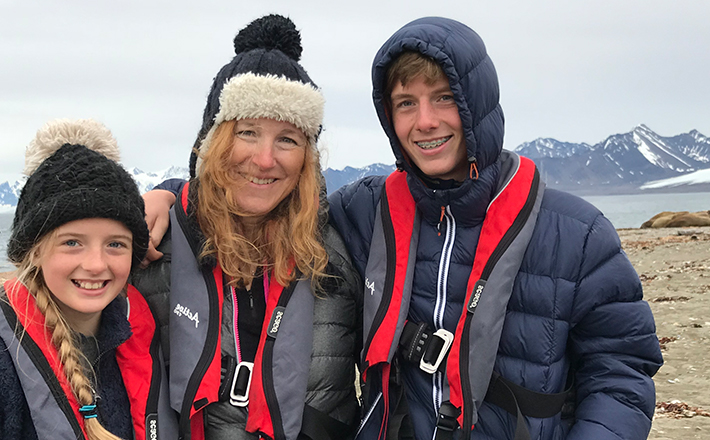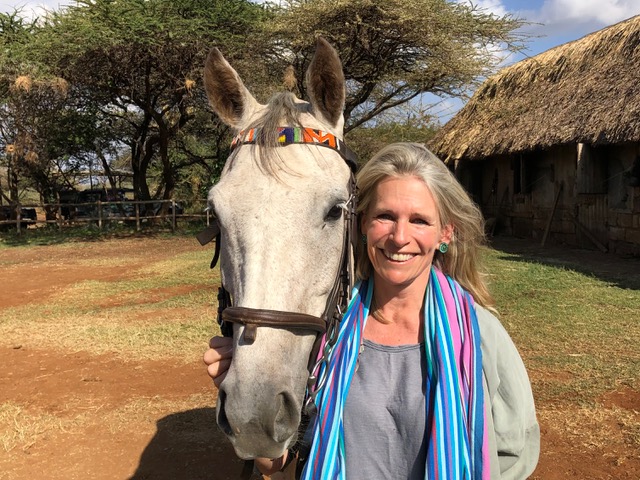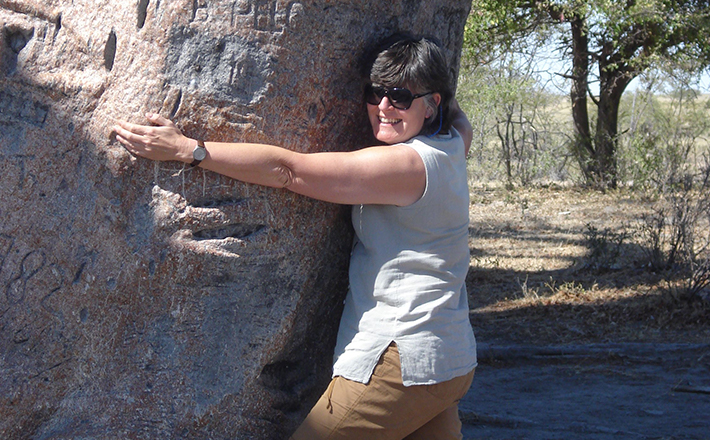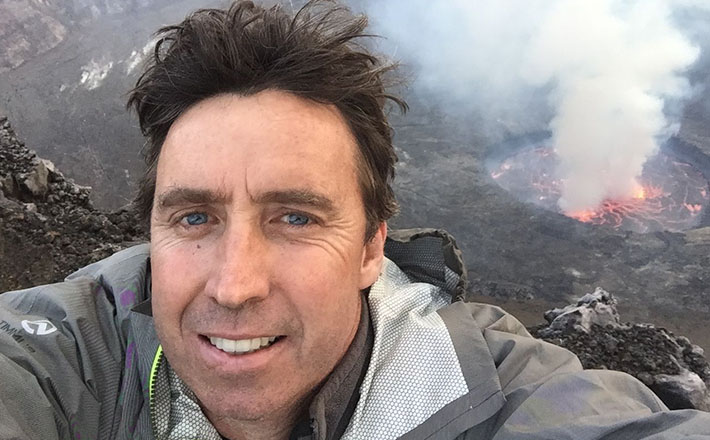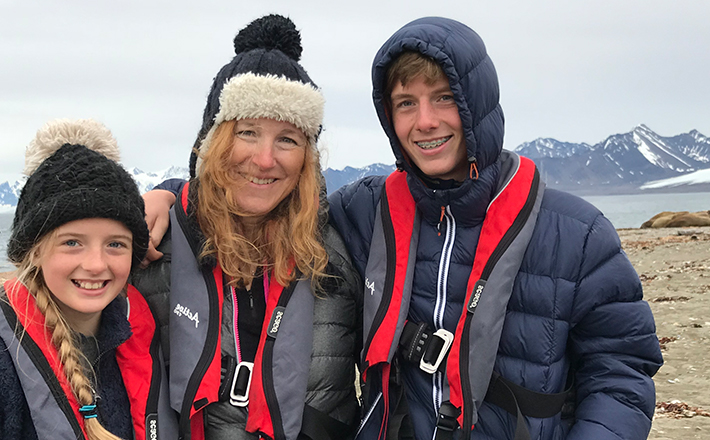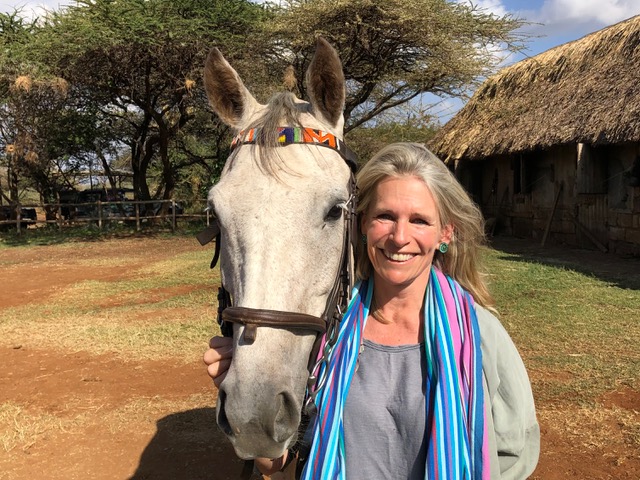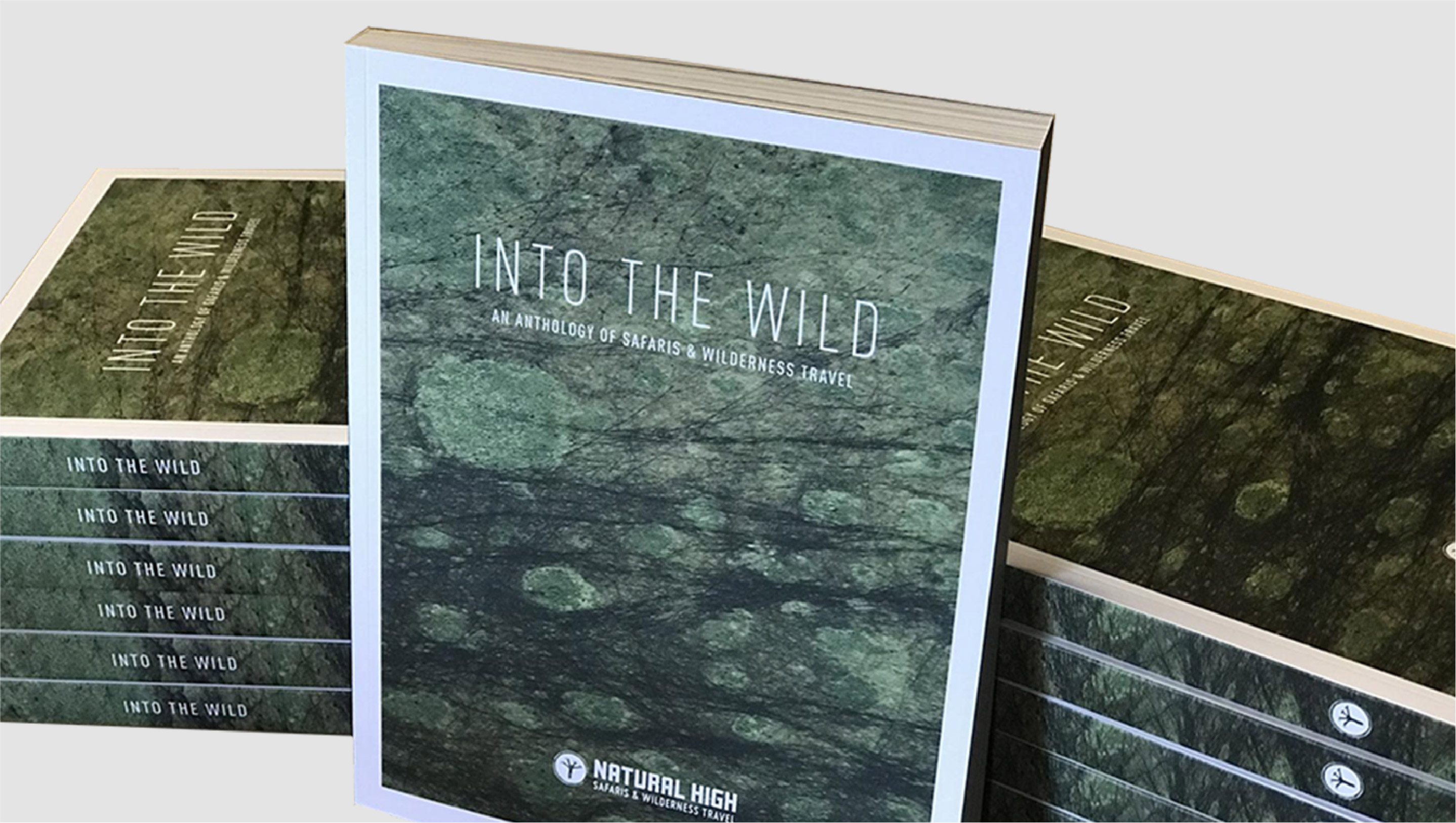 Into The Wild Brochure
Need some more inspiration? Request a copy of Into The Wild, our comprehensive anthology of safaris and wilderness travel.