Riding Safaris
in Kenya
Ride into the wilderness of Kenya to see its spectacular wildlife up close
EXPLORE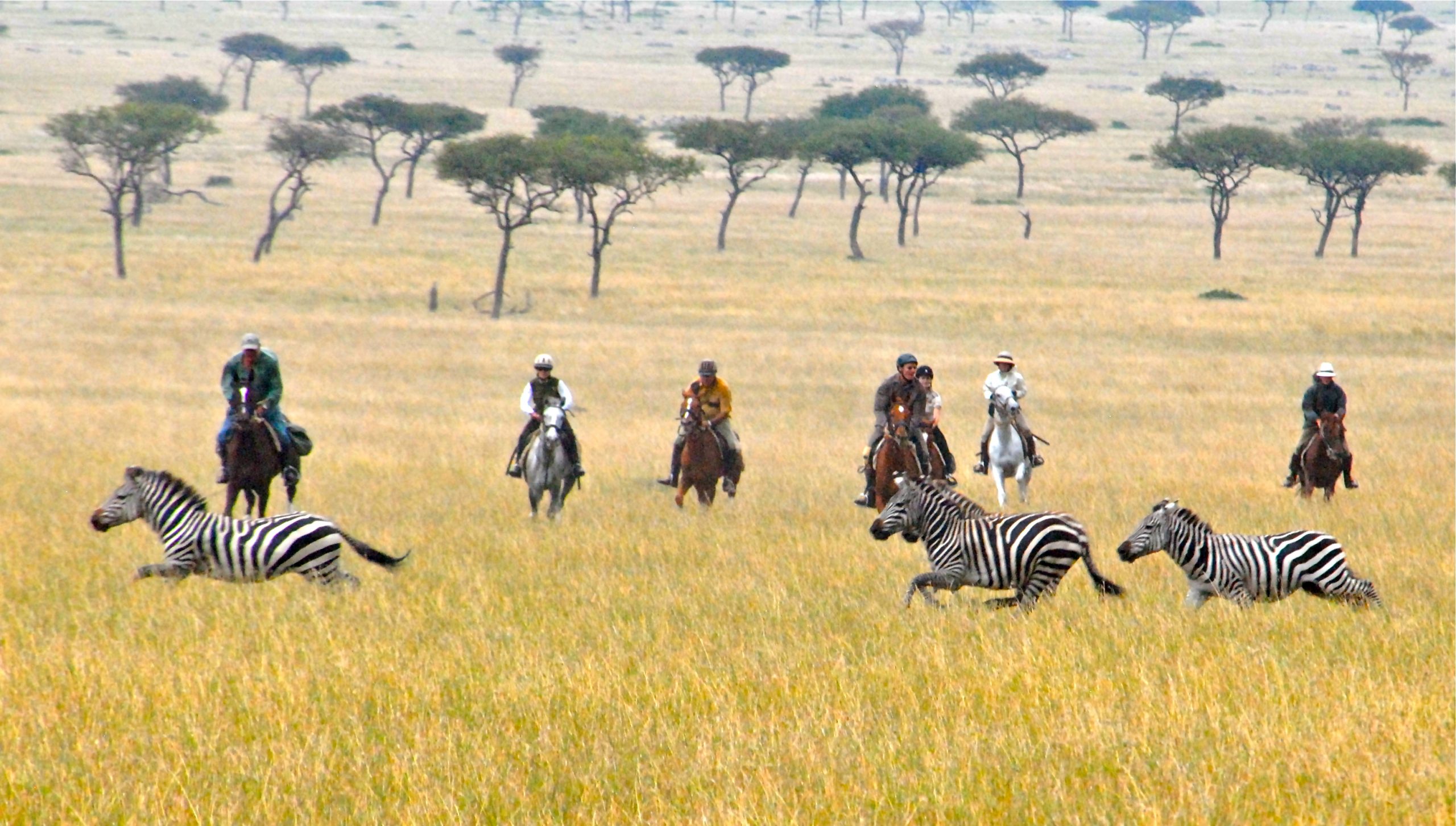 About Kenya Riding Safaris
As the birthplace of the African horse safari, Kenya offers unparalleled opportunities for horse riding.
The country boasts a huge variety of safari experiences; from luxury high-end lodge-stays, to fly-camping and nights spent dining and sleeping under the stars. 
It is possible to ride amongst the world famous Great Migration in the Mara Conservation area – herds of wildebeest and zebra with their ever present predators in attendance.  Alternatively head to the Laikipia Plateau, private ranch-land crawling with wildlife where the sense of freedom is palpable. Other options include the Chyulu Hills in the shadow of Kilimanjaro or to trek on horseback around Mount Kenya.
Riders and non-riders, families, couples, groups and solo adventurers alike, there is something for everyone in Kenya. Intermediate riders and families can head for more open country where the chance of coming across a predator unexpectedly is less likely. 
+ Read More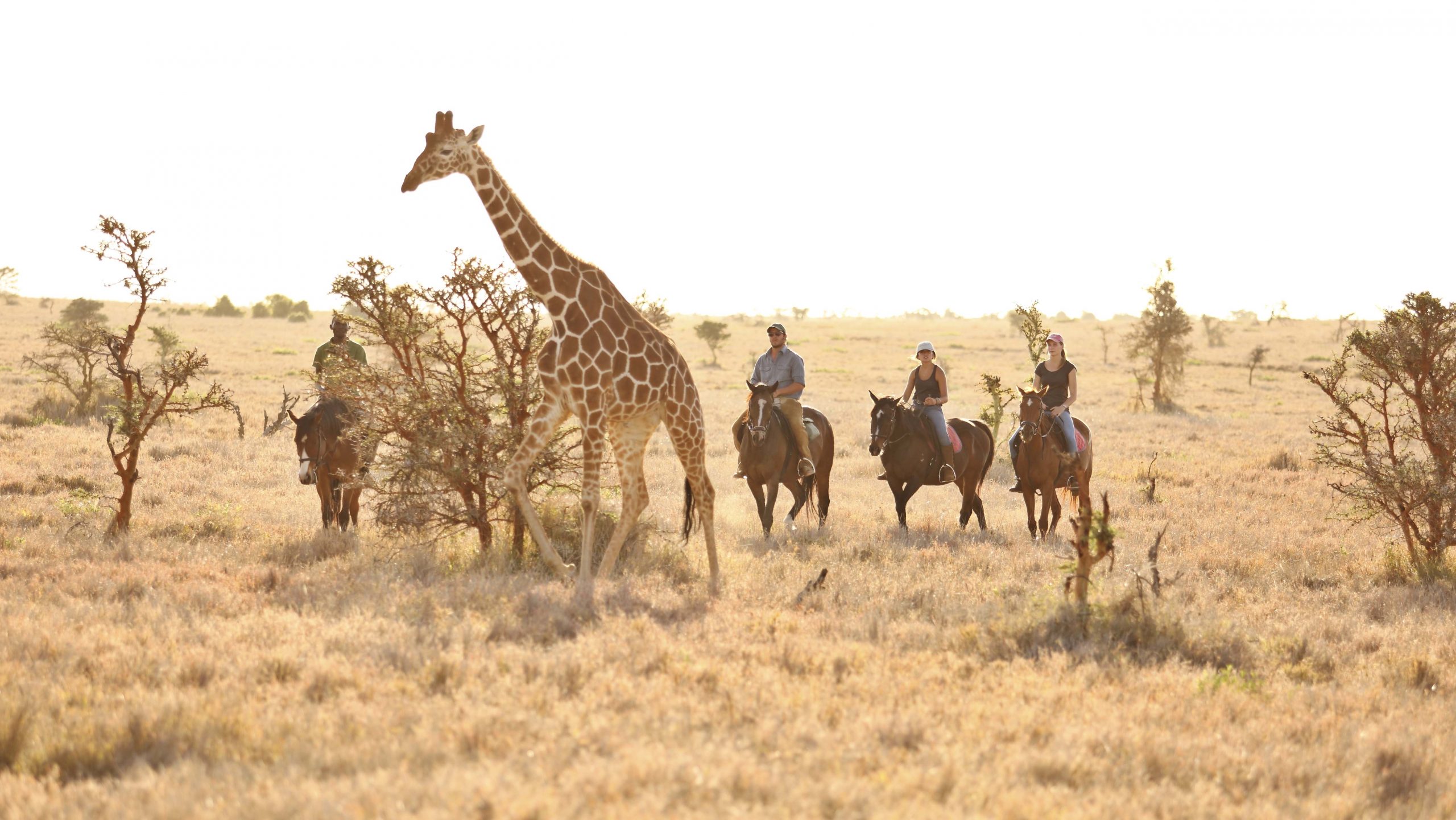 Highlights
Experience the freedom of riding safaris in the Masai Mara and on The Laikipia Plateau
Ride alongside the Great Migration
Game drives, walking safaris and a whole host of activities for non riders
Watch the wildebeest as they cross the Mara river
A Better Way To Book
ATOL Protected

24/7 Guidance & Support

20+ Years of Experience

We take care of the leg work

We find you the best deal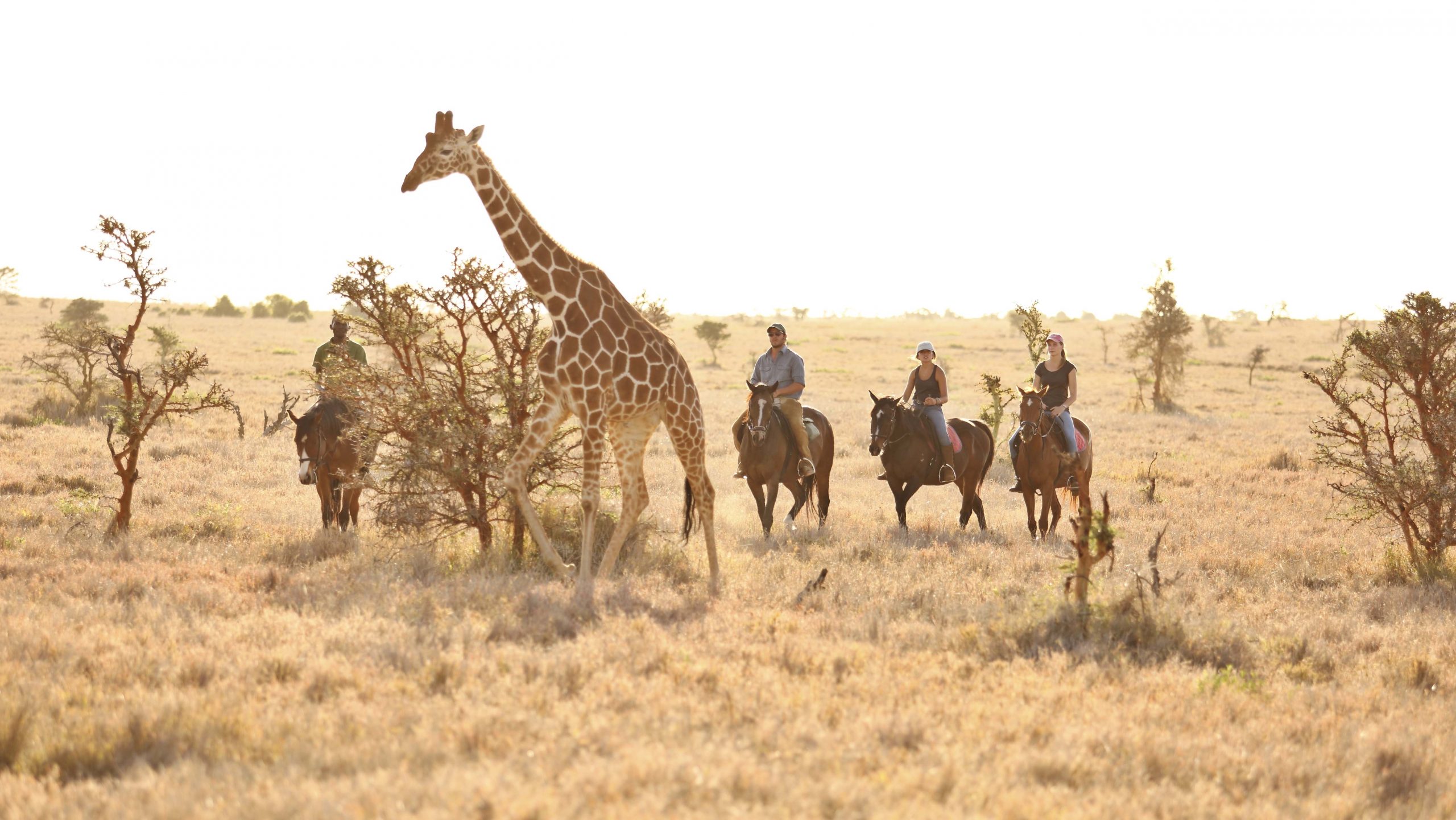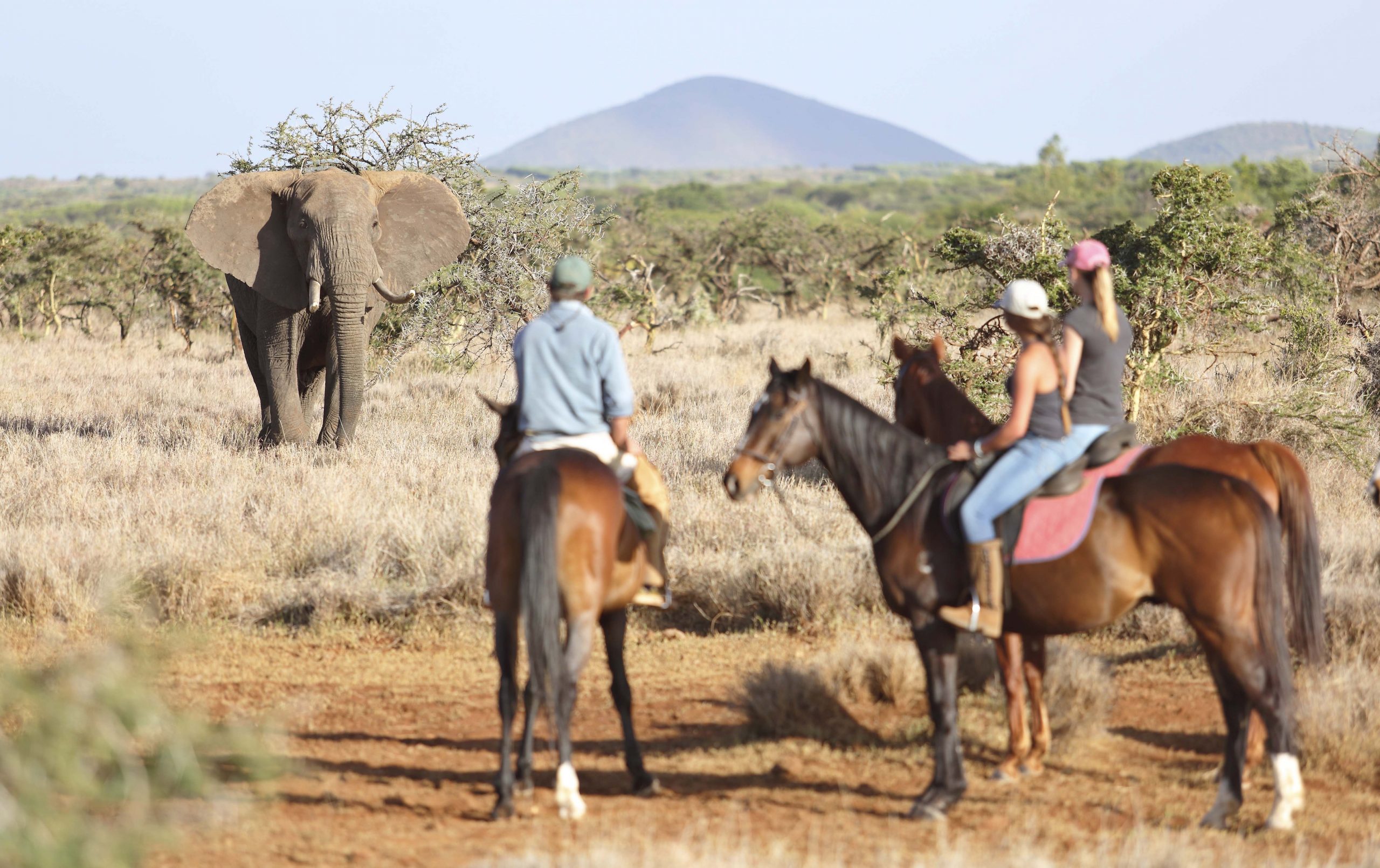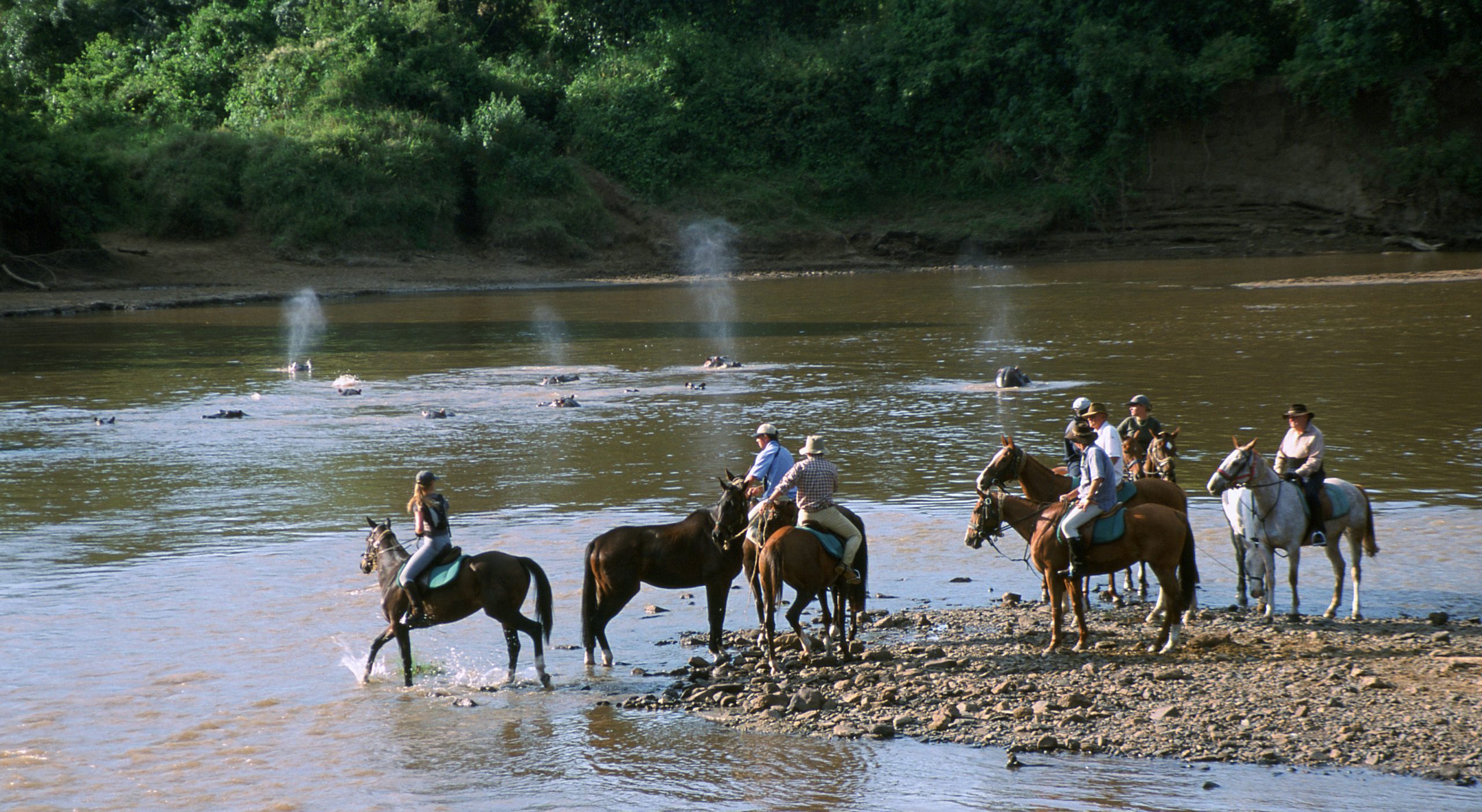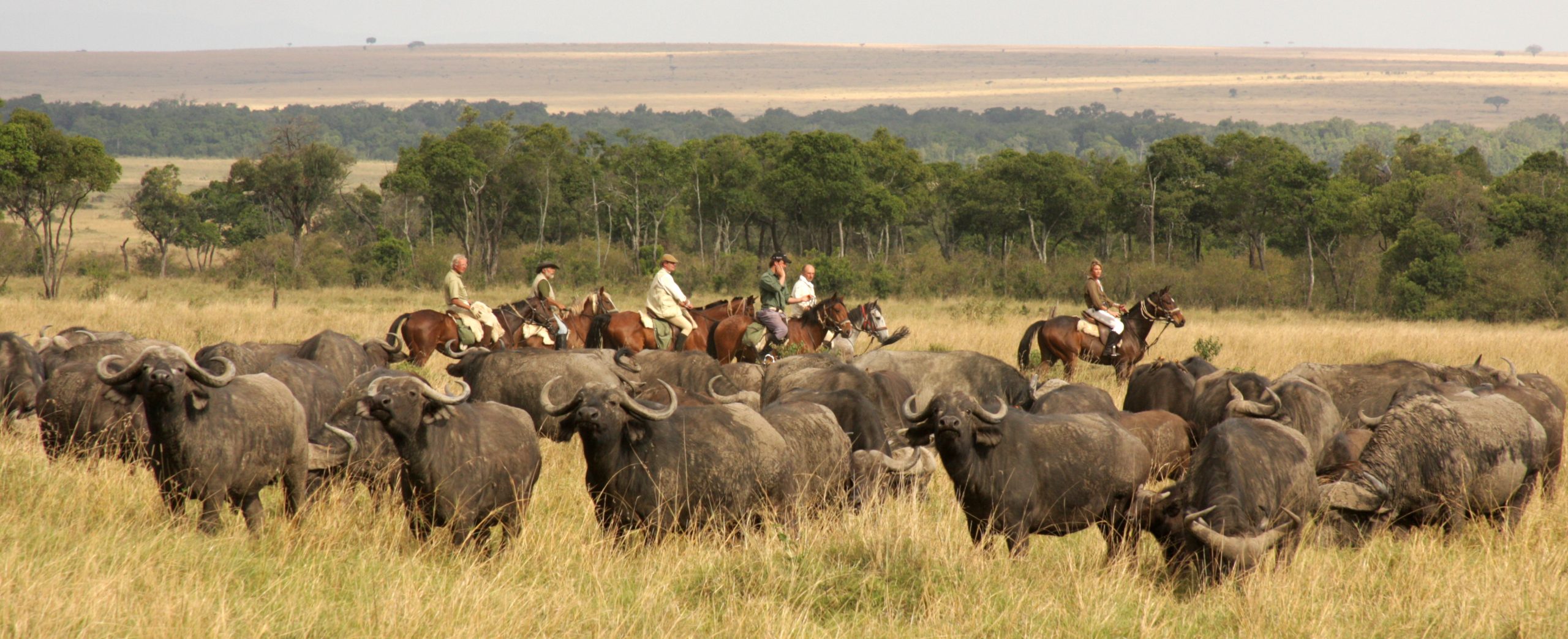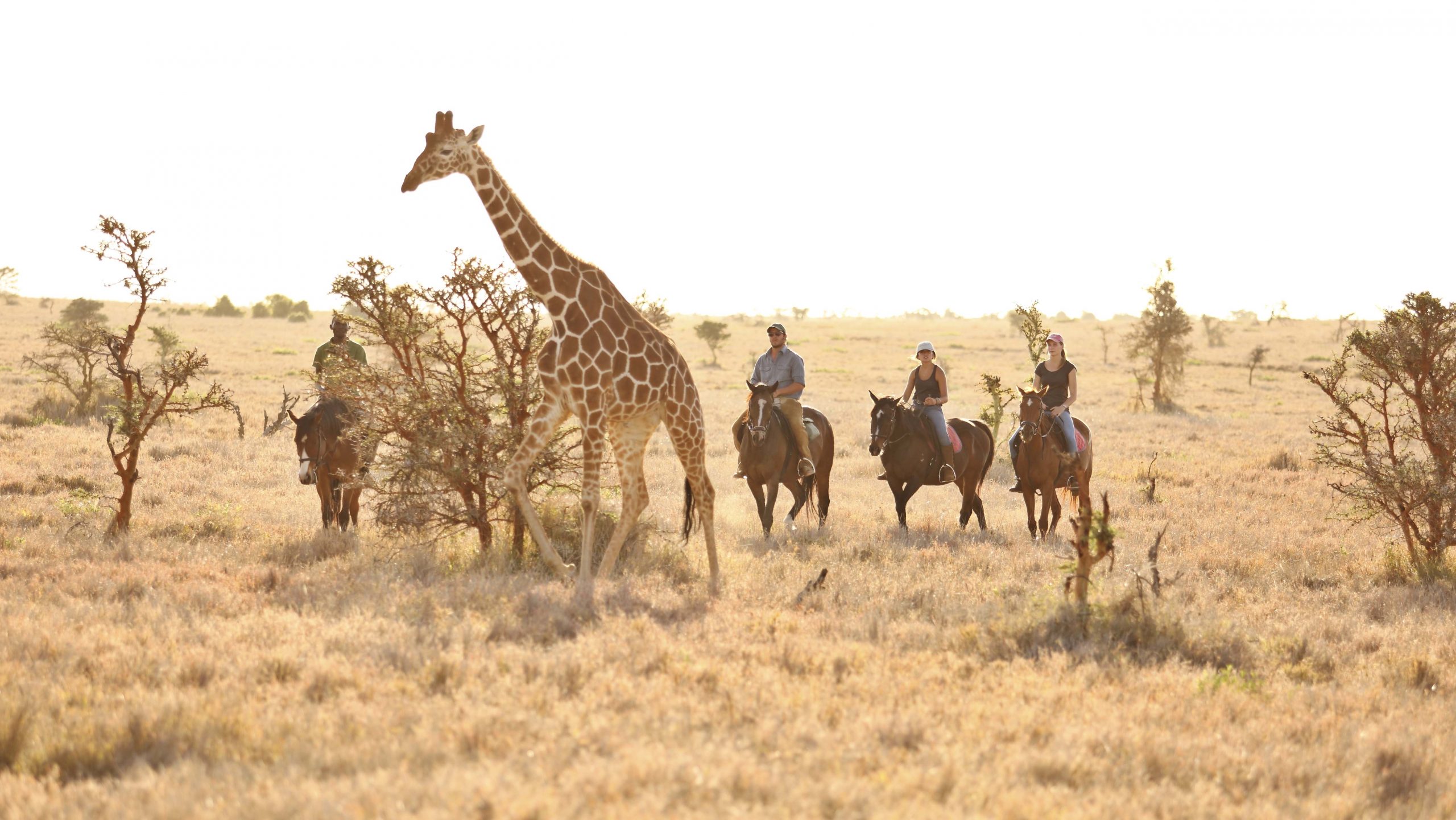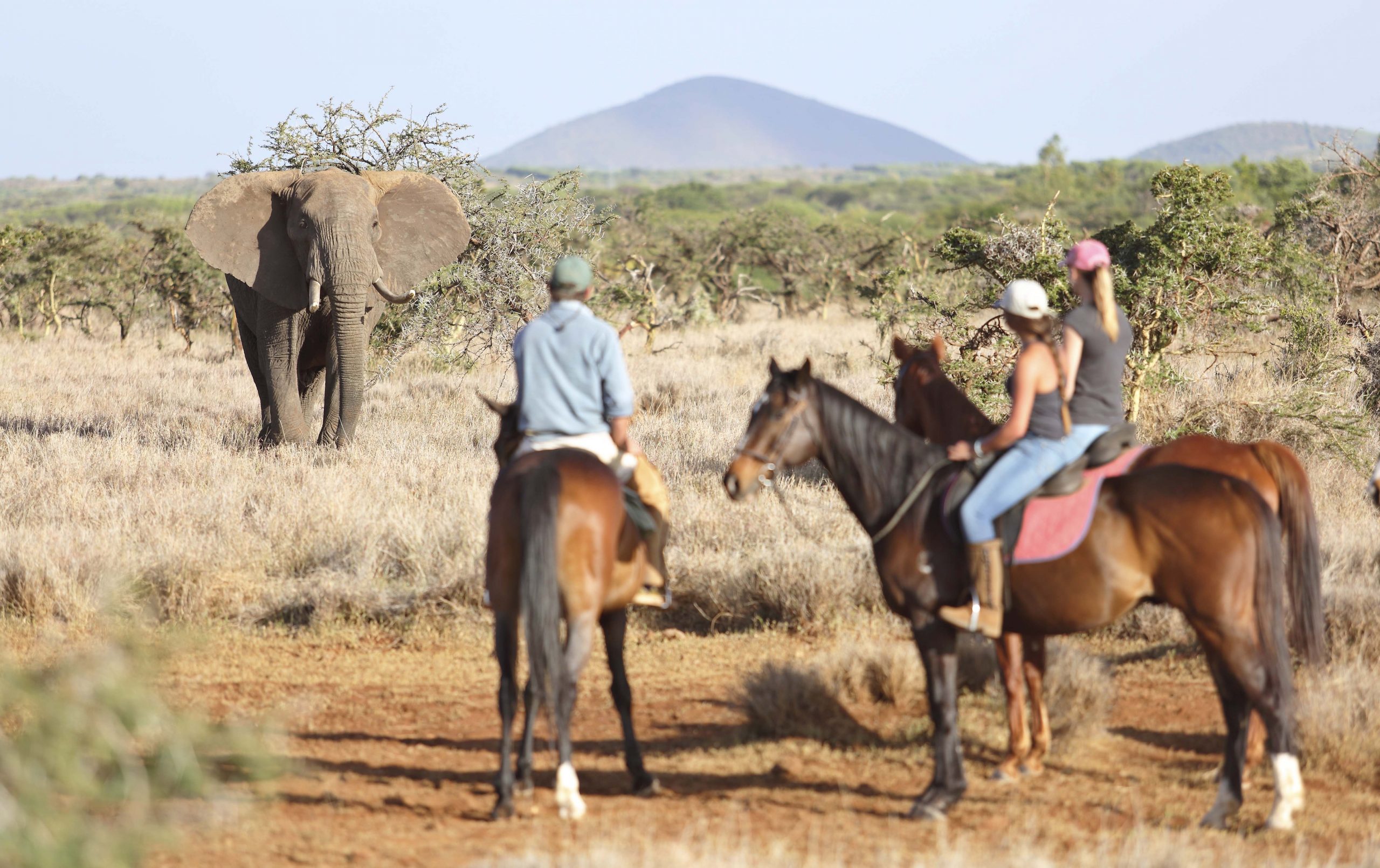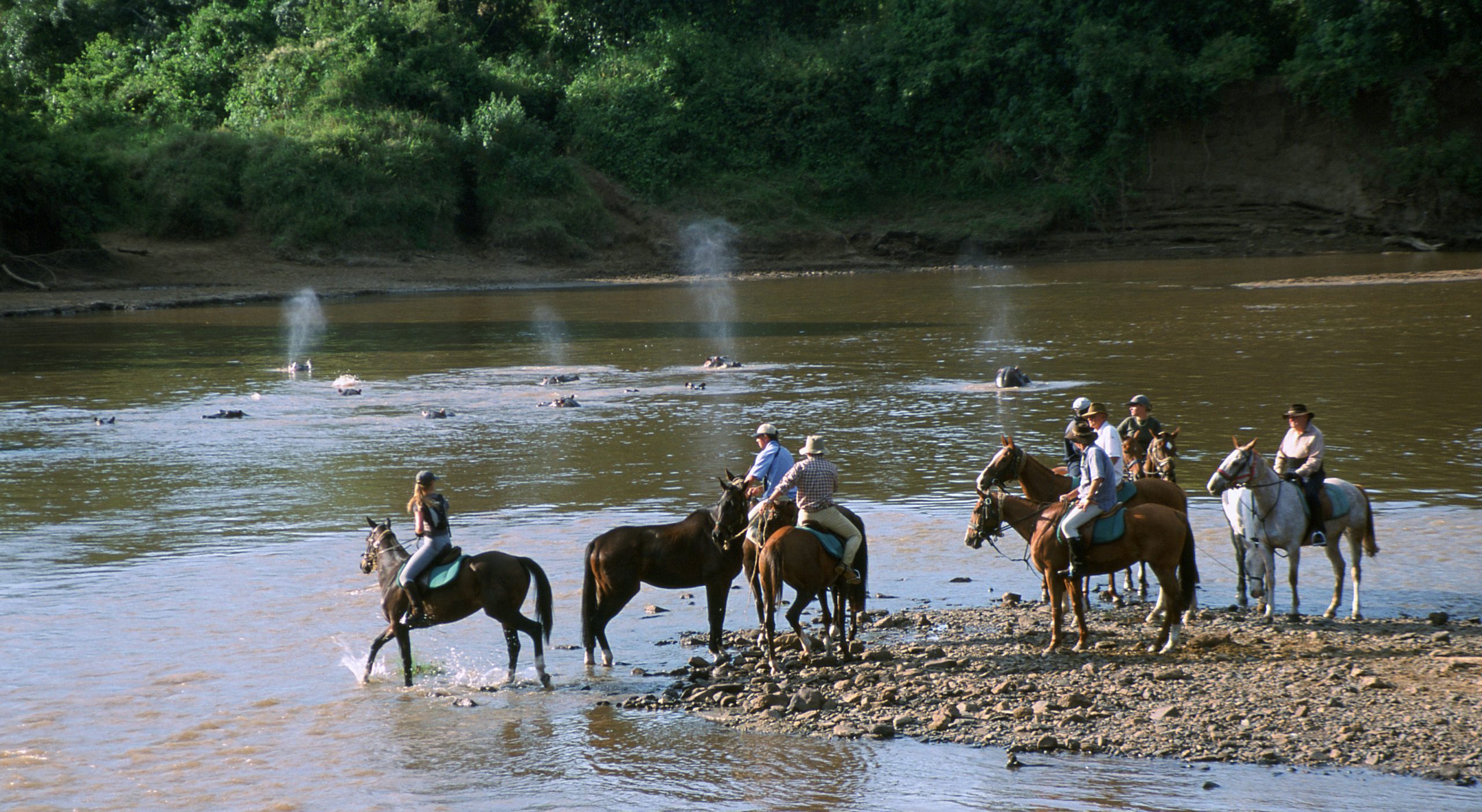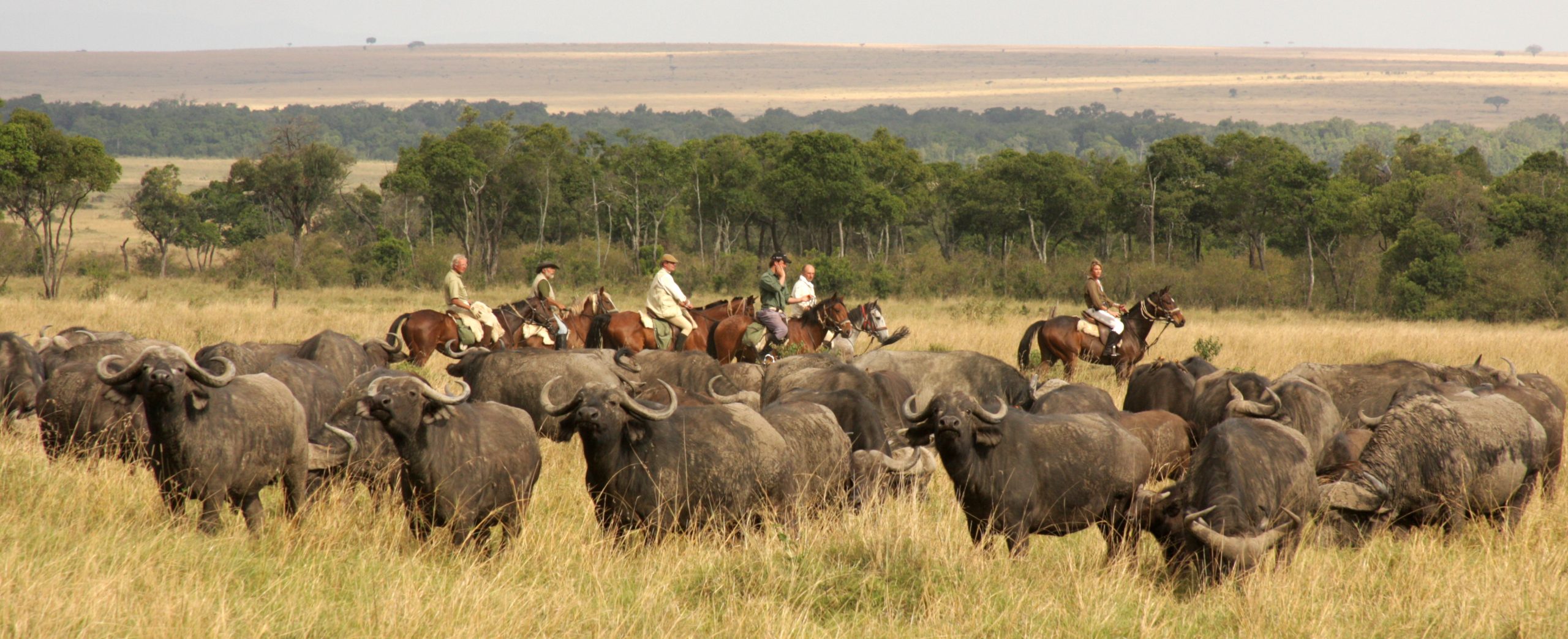 BEST TIME FOR RIDING SAFARIS

IN KENYA

Kenya has a complicated and rather unpredictable weather pattern; as a general rule January to March is hot and dry; April to June is hot and wet ("the long rains"). July to October is very warm and dry, then comes the "short rains" from November into December which are warm and wet.

At high altitudes rain can fall at any time of year. Temperatures are determined largely by altitude – you can reckon on a drop of 6C for every 1,000m you climb above sea level.

July and August are possibly the best months overall for game-viewing, although if you have a specific quarry in mind, for instance Wild Dog, you may want to look at a time they are likely to have finished denning and the young are starting to hunt (November and December have been terrific for this on Laikipia in recent years).

In the far desert north of the country, temperatures year round seldom dip below 35C so a spot of rain can be very welcome indeed in terms of taking the edge off the heat.
BEST TIME FOR RIDING SAFARIS

IN KENYA

JAN

FEB

MAR

APR

MAY

JUN

JUL

AUG

SEP

OCT

NOV

DEC

JAN

FEB

MAR

APR

MAY

JUN

JUL

AUG

SEP

OCT

NOV

DEC
Inspiring

Itineraries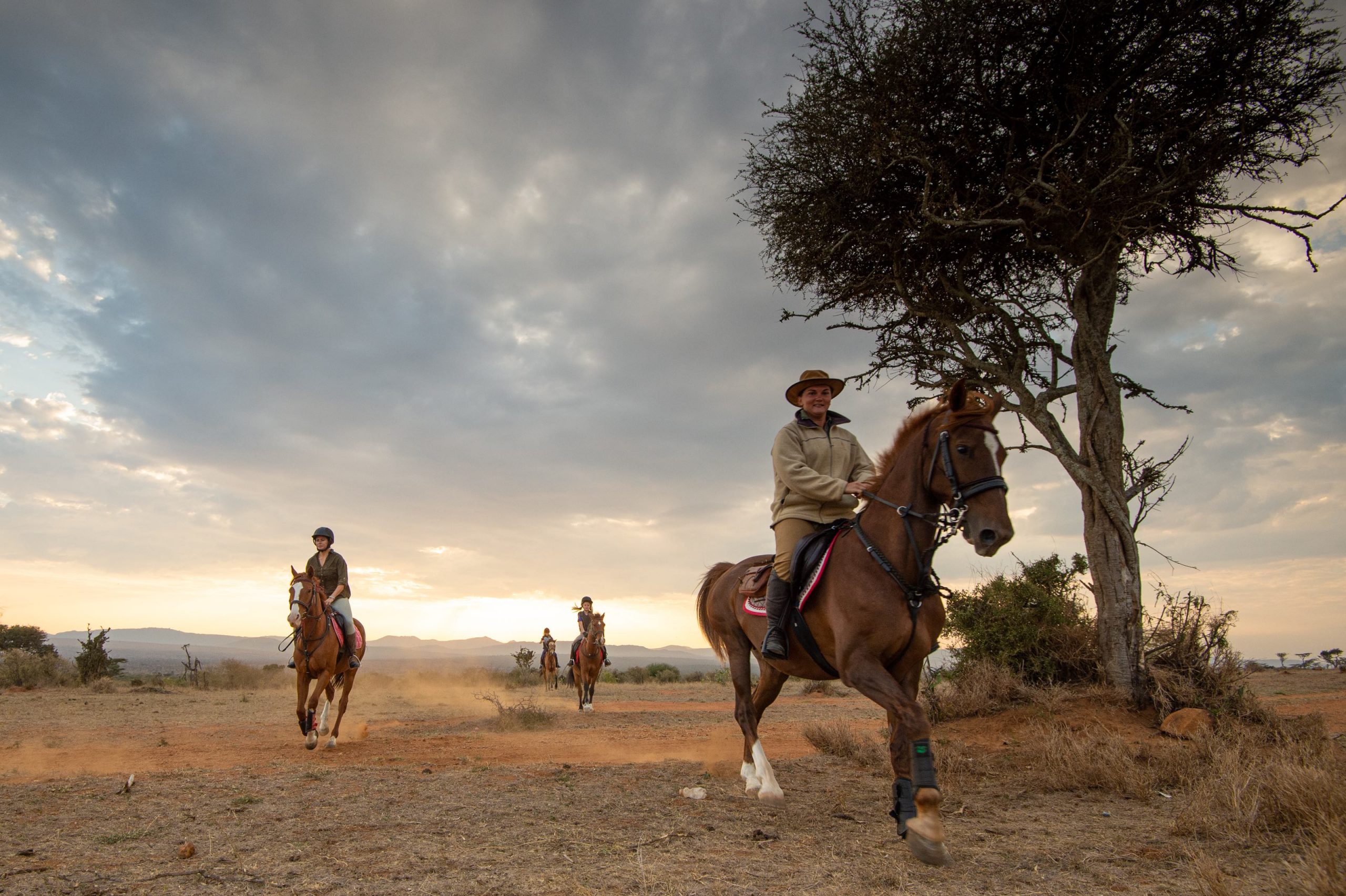 Kenya Laikipia Riding Safari
See Itinerary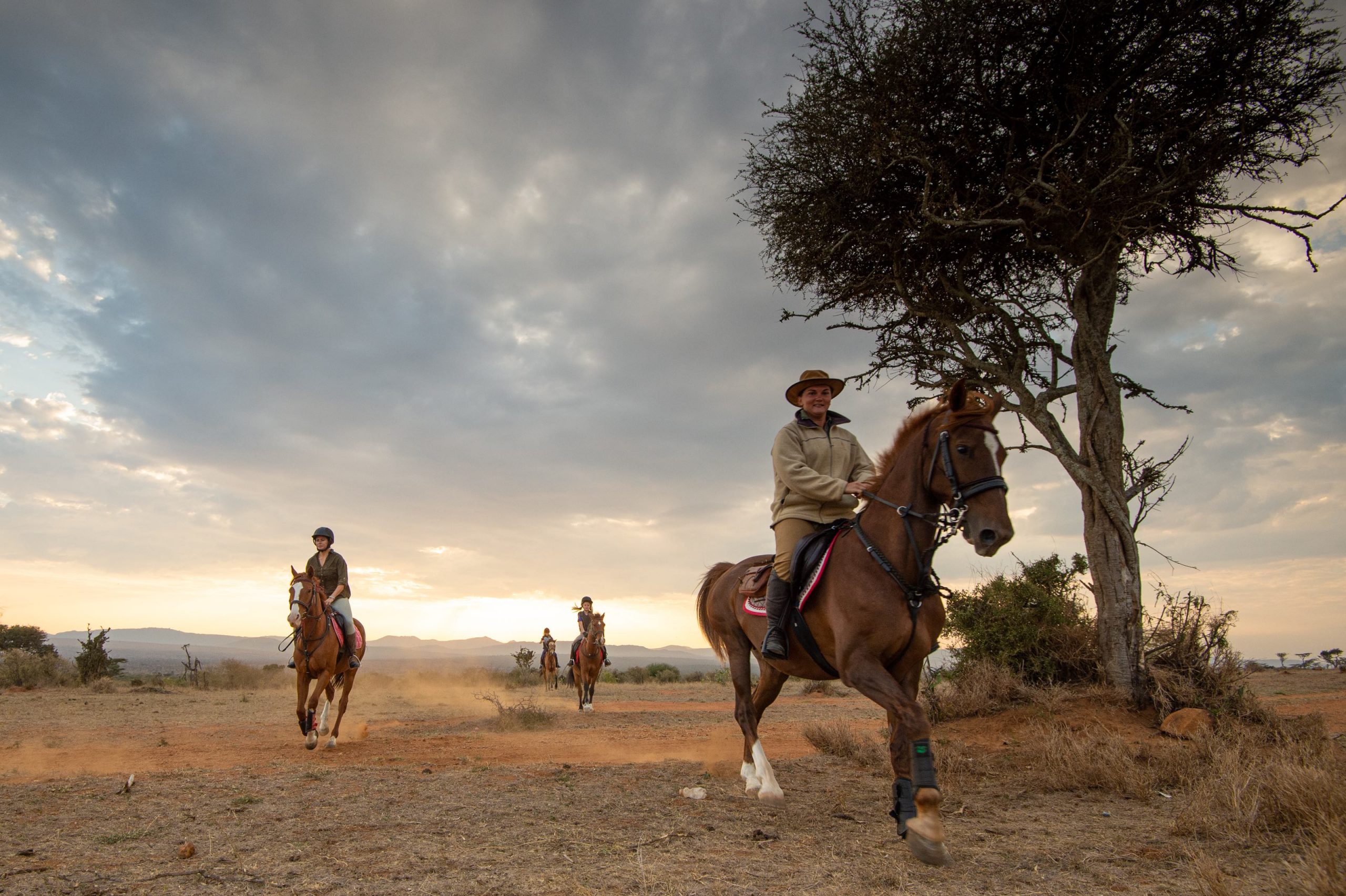 Up Next
Mount Kenya Riding Safari
Inspiring

Itineraries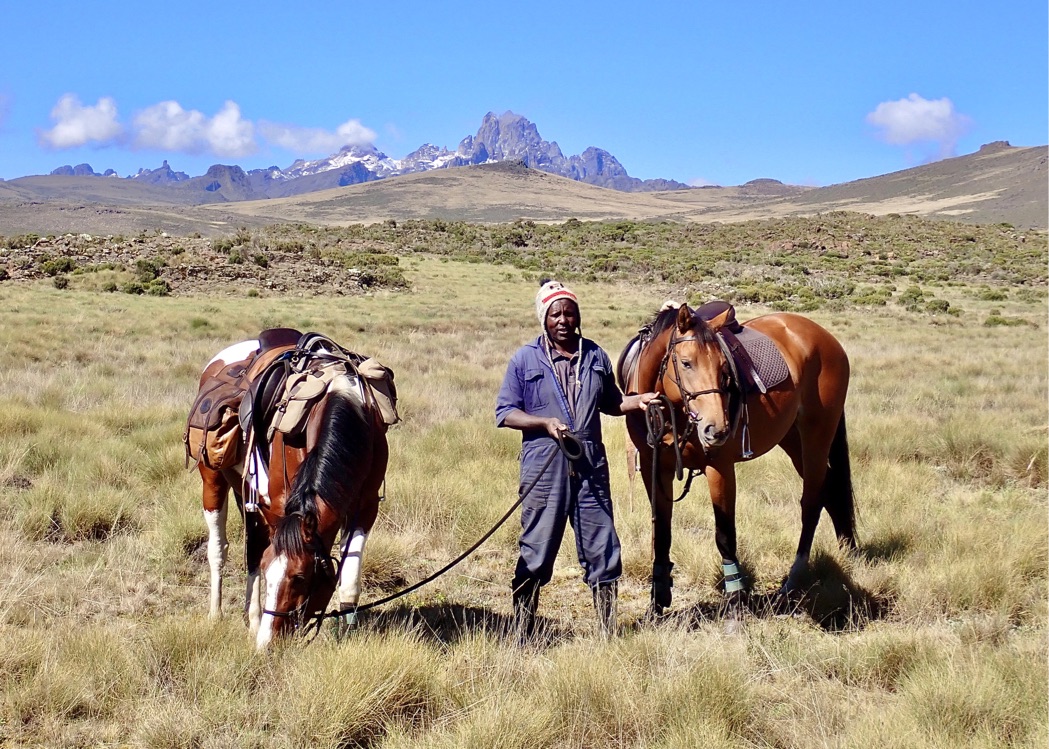 Mount Kenya Riding Safari
See Itinerary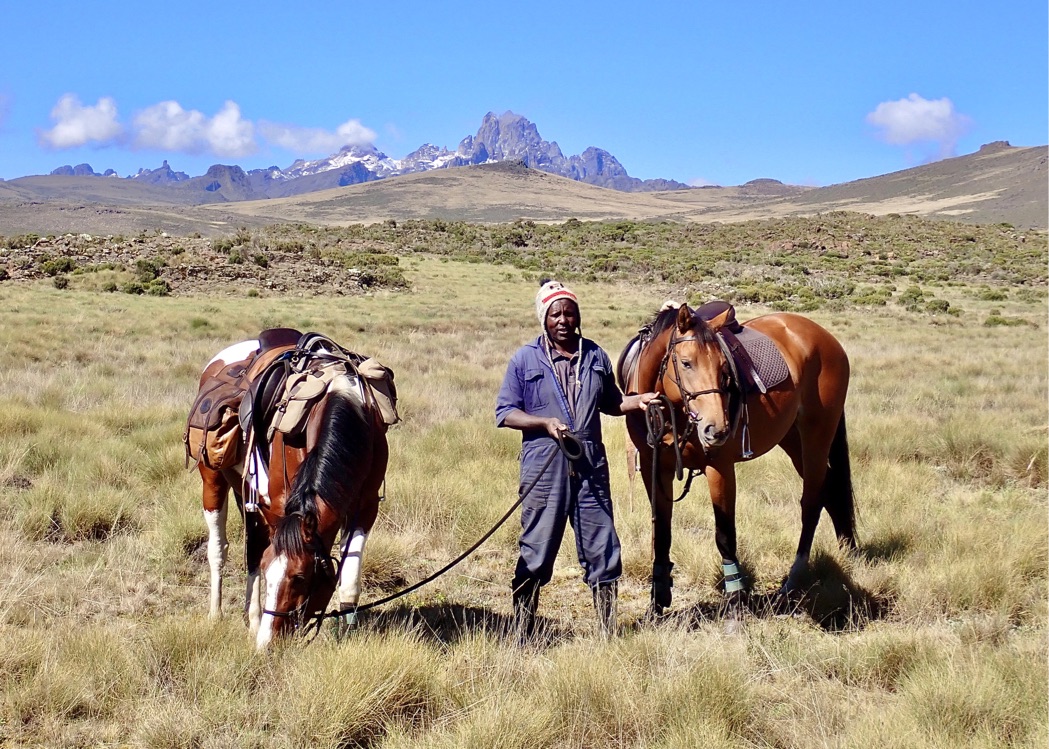 Top Parks & Areas For

Riding Safaris in Kenya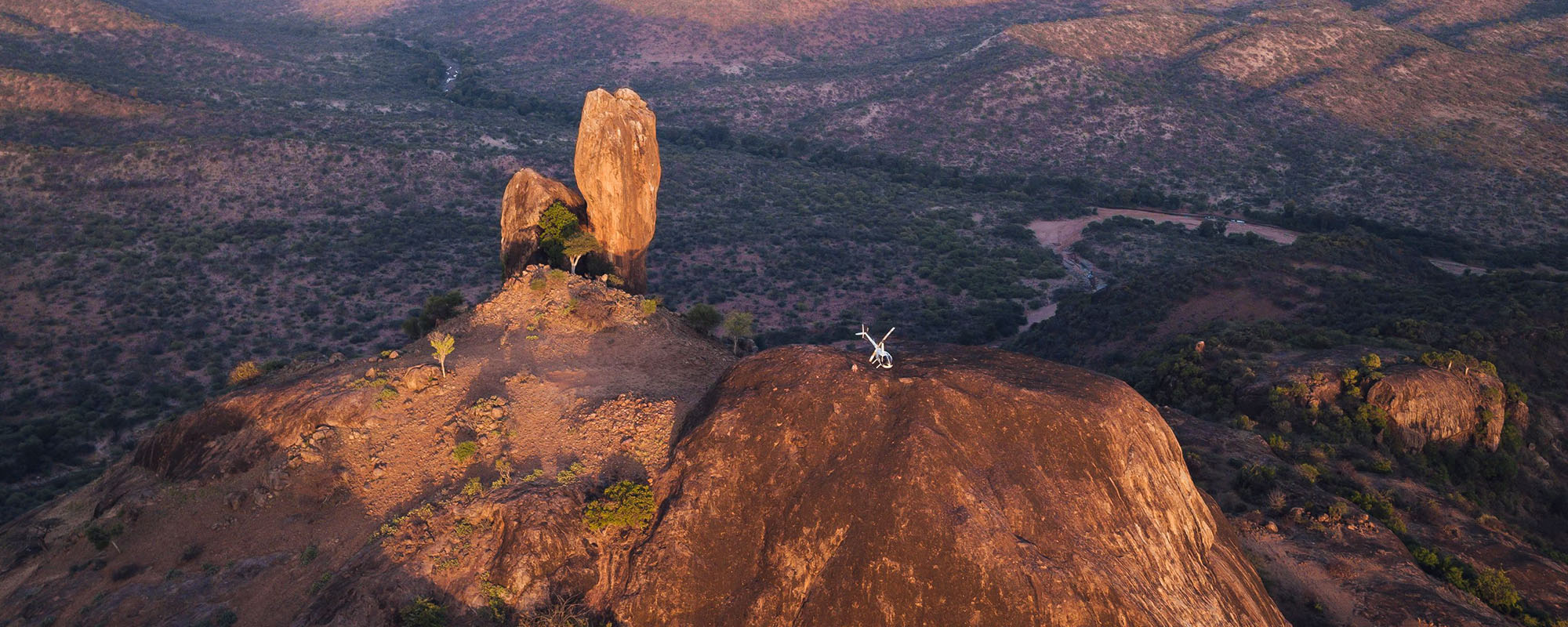 Laikipia Plateau
Discover More
Highlights
Spend part of your safari in private bush houses
Epic safaris on private conservancy ranches
Great for rhino and wild dog sightings
Take to the saddle for a unique riding safari
Discover More
From Our

Travel Guides

Be inspired by our travel guides that document the best experiences the world has to offer.
Meet Our

Travel Experts

It takes genuine local knowledge to craft trips that go beyond the ordinary. The Natural High team have unrivalled experience and will take your ideas and turn them into your trip of a lifetime.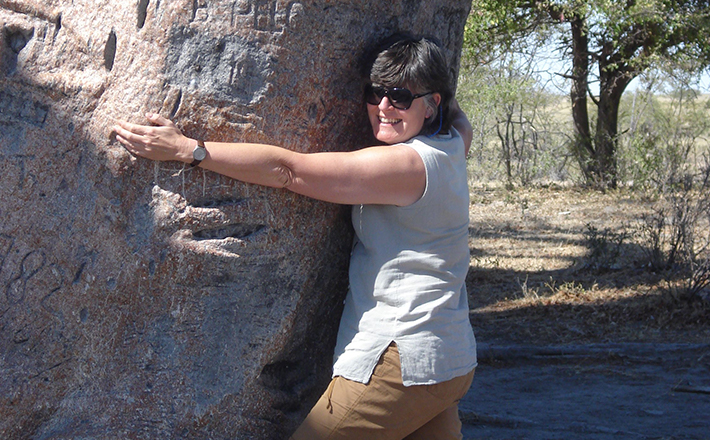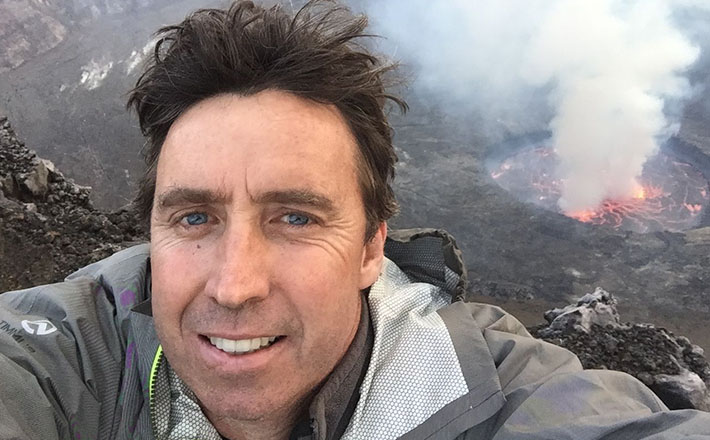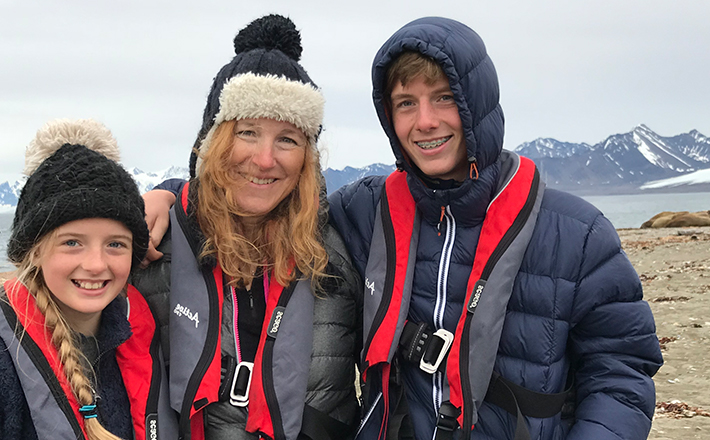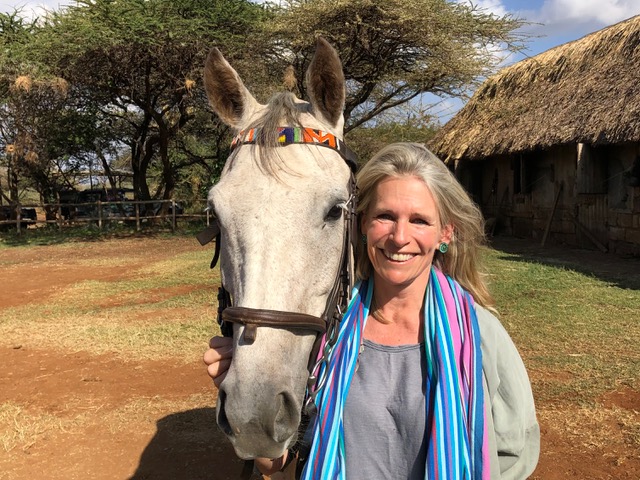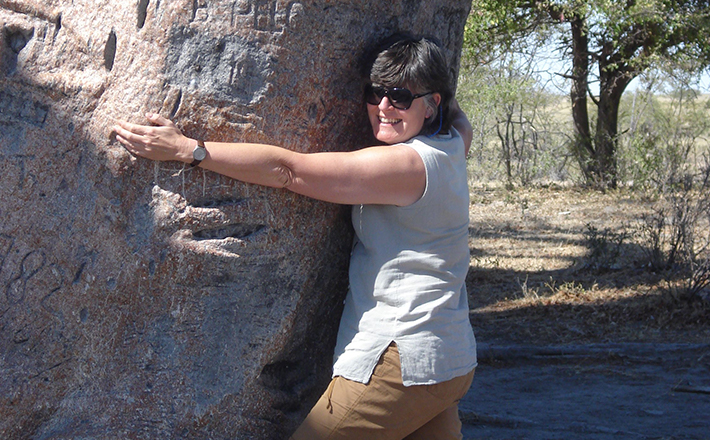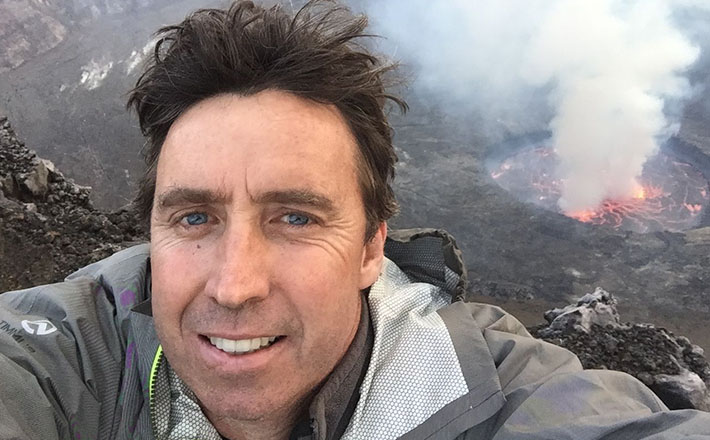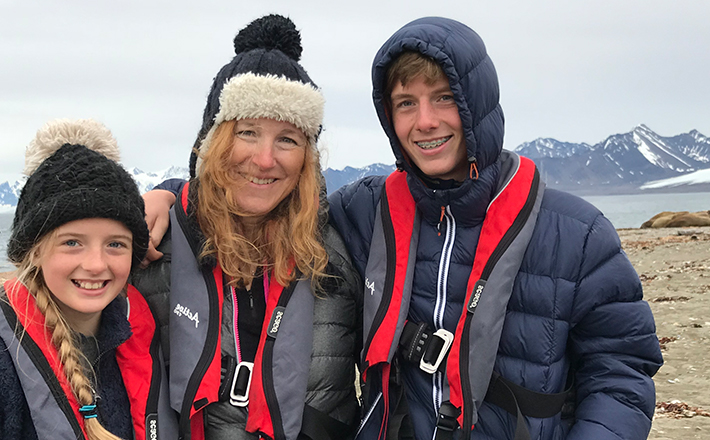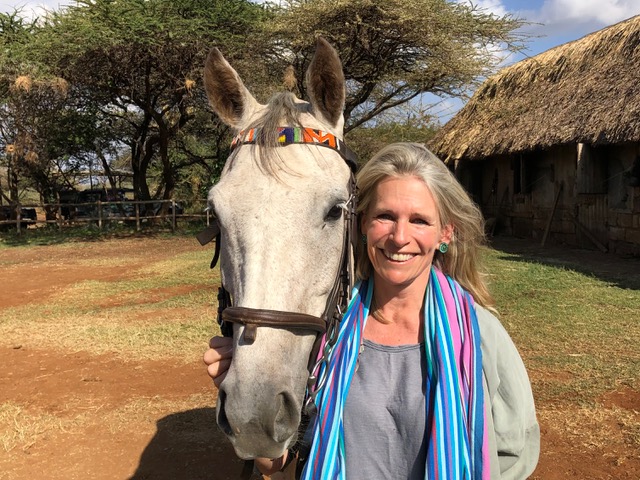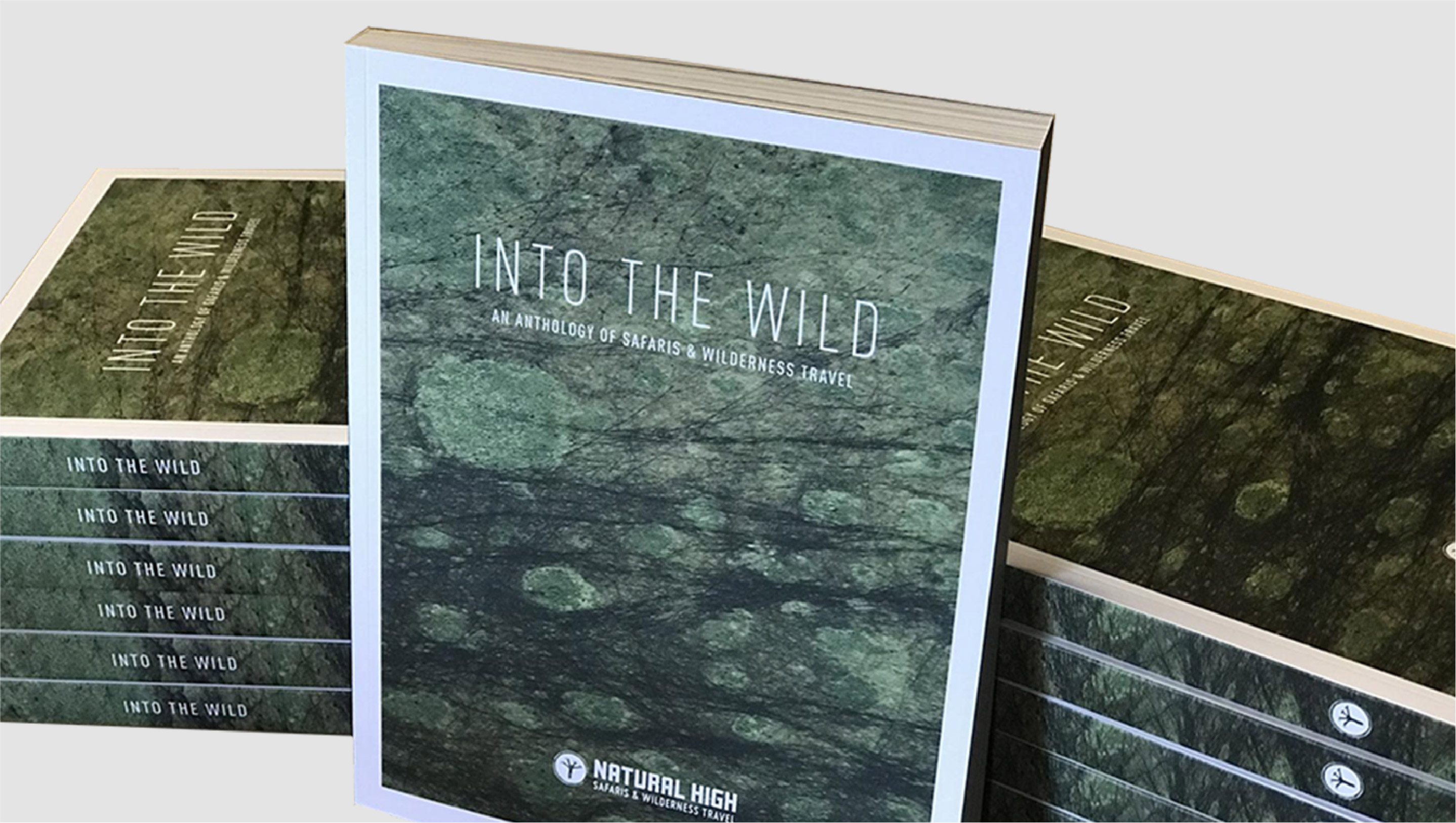 Into The Wild Brochure
Need some more inspiration? Request a copy of Into The Wild, our comprehensive anthology of safaris and wilderness travel.