Morocco Trekking
Holidays
On foot in Morocco's vast wilderness with some of the most awe-inspiring landscapes in Africa.
EXPLORE

About Treks in Morocco
Golden sand dunes that stretch in sculpted waves as far as the eye can see, remote mountain passes far from trappings of the modern world. The scale of wilderness in the mountains and deserts of the world will quite simply, take your breath away.
There are many excellent reasons to visit Morocco, but the stand-out experience in our opinion is travelling on foot in either the desert or the mountains with a private tented camp carried by mules or camels.
We work with local guides that we have partnered with for many years now and specialise in treks into the High Atlas and southern deserts of Morocco, accessing stunning wild areas over anything from two to five or more days. 
Morocco is a country of immense physical beauty, with some of the most inspiring areas of pristine wilderness in Africa. It's also superb value and just a few short hours flight from the UK. 
+ Read More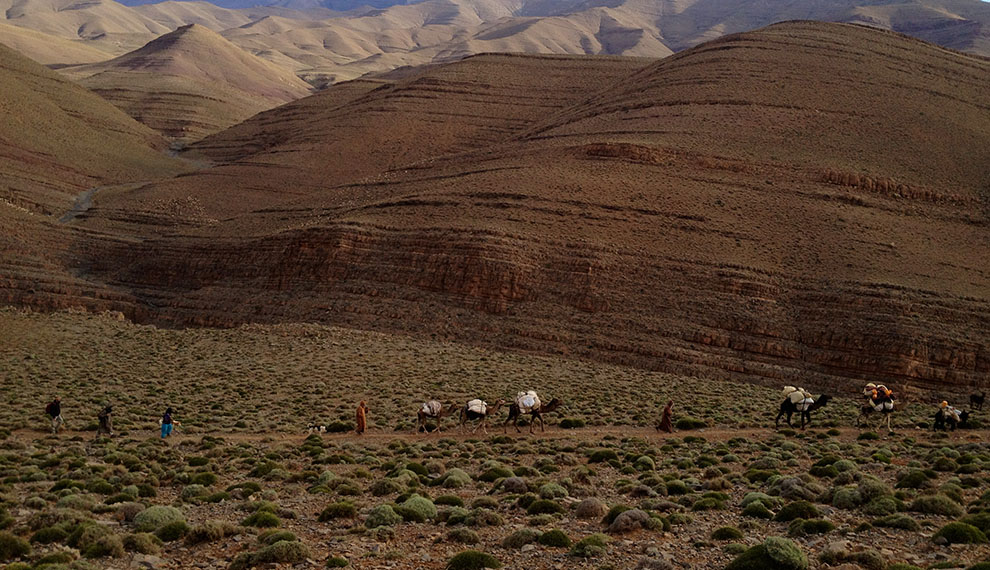 Highlights
Trek the High Atlas Mountains with a private mobile camp
Explore the southern deserts with a luxury caidal camp
Join the annual migration with the Ait Atta
A Better Way To Book
ATOL Protected

24/7 Guidance & Support

20+ Years of Experience

We take care of the leg work

We find you the best deal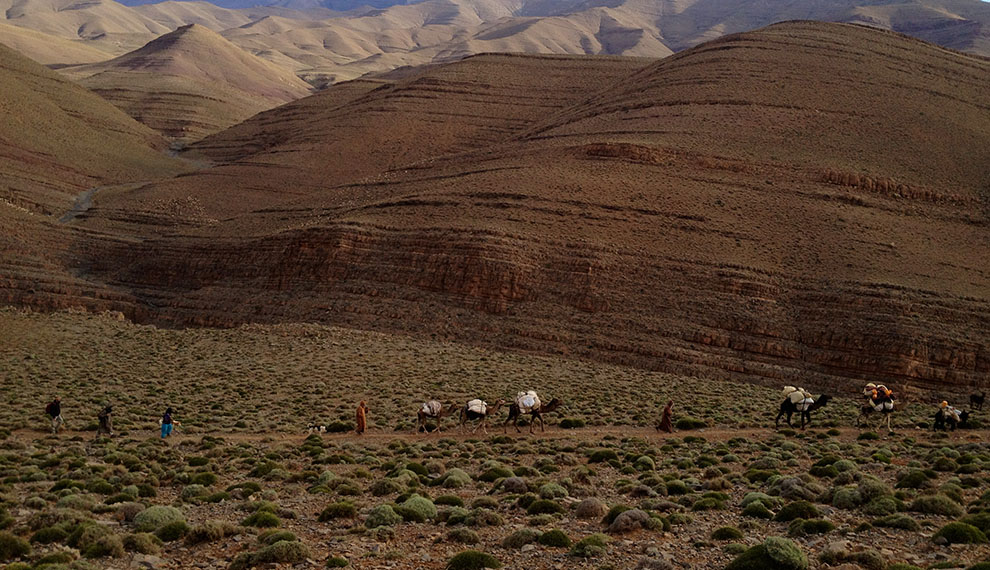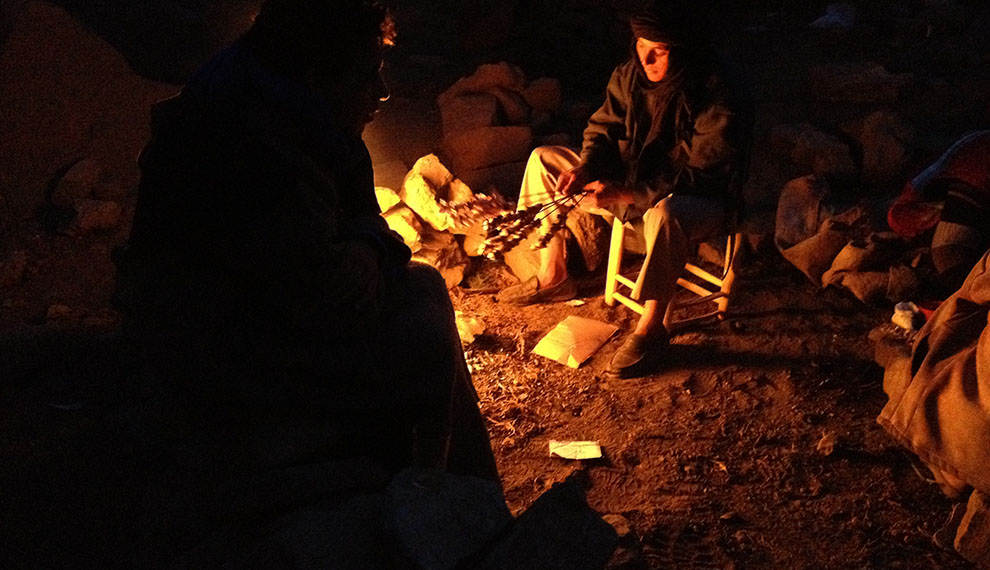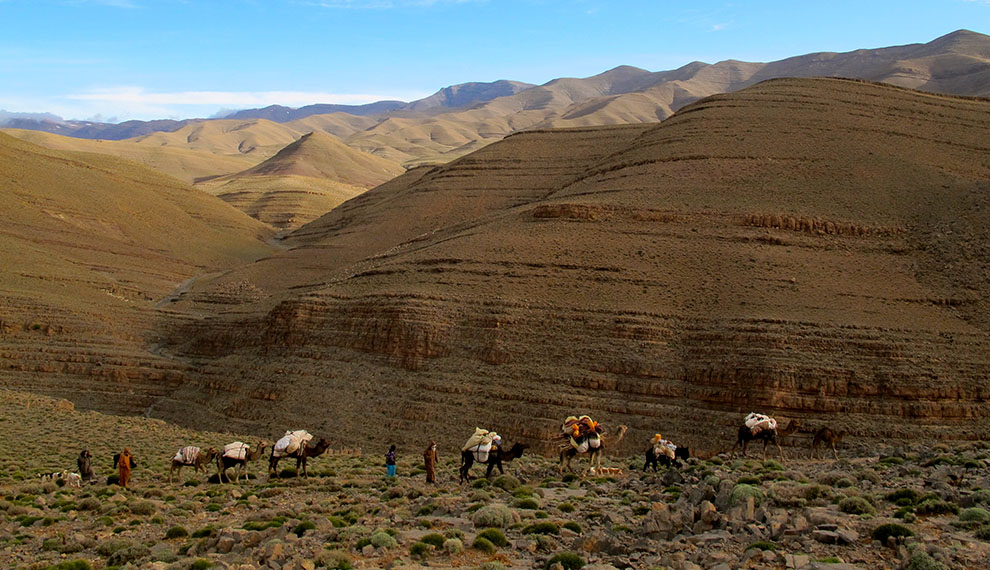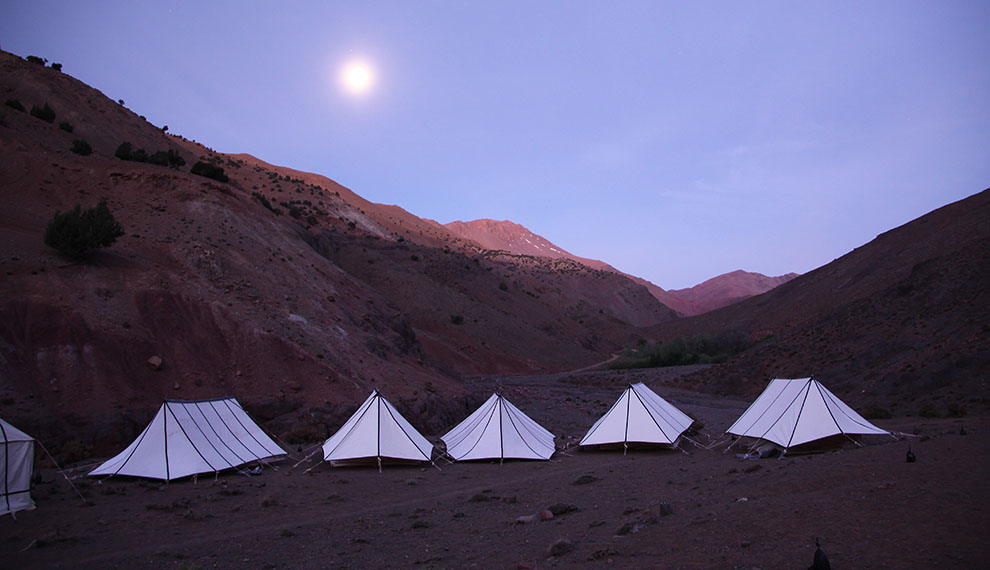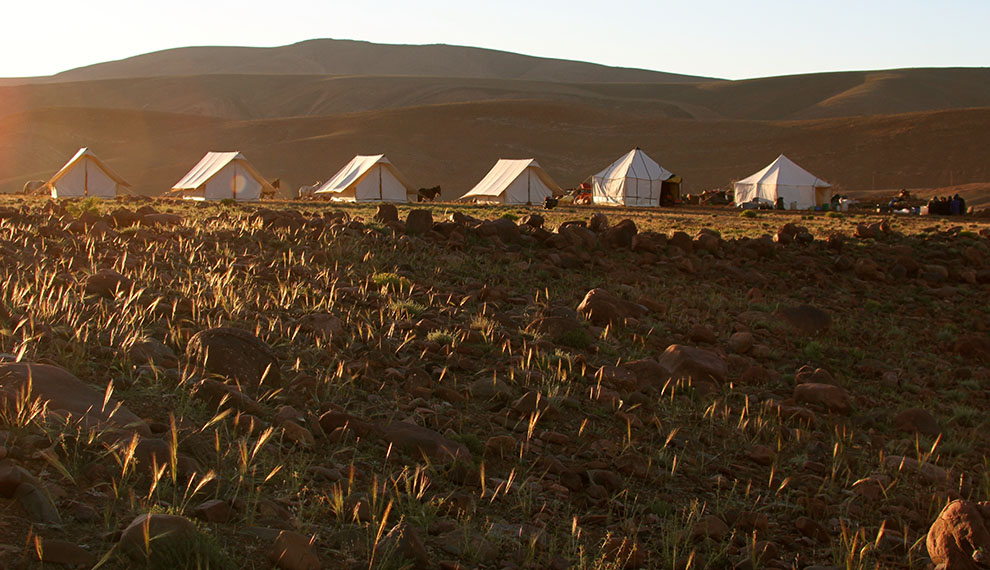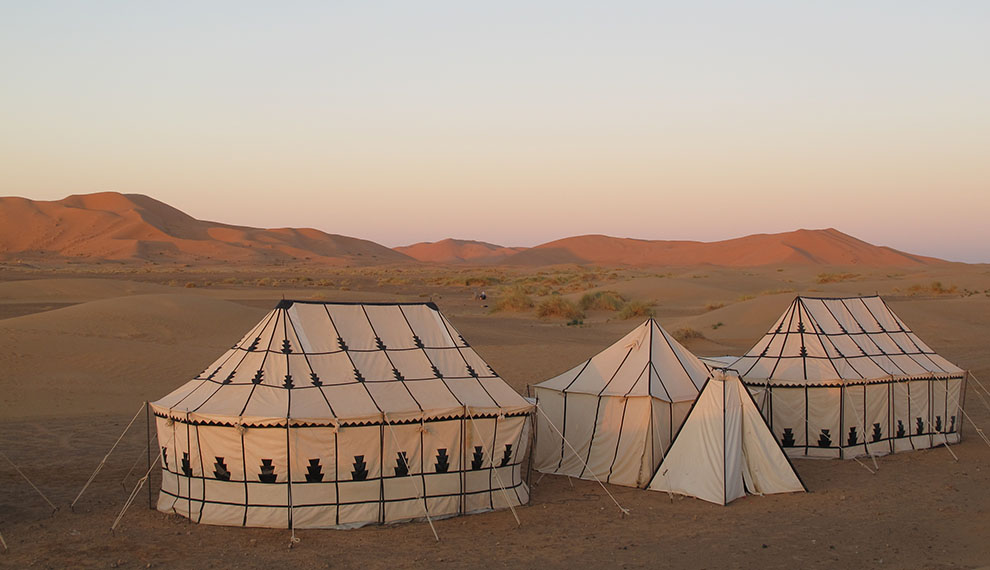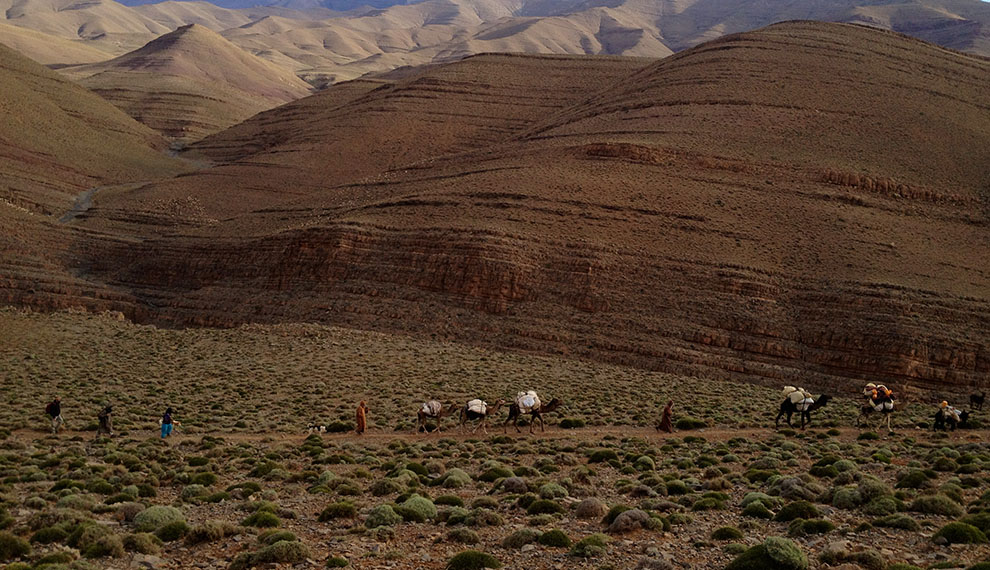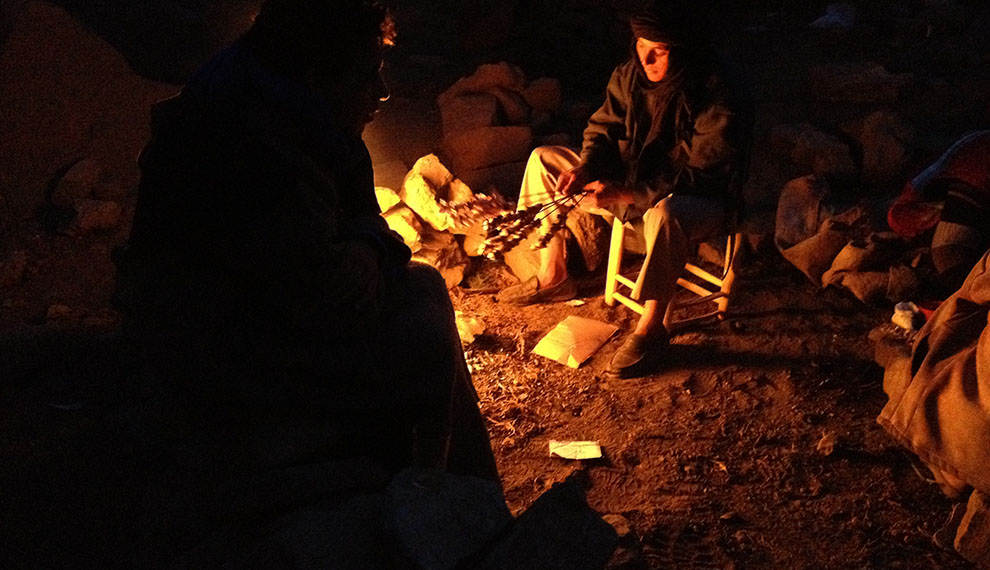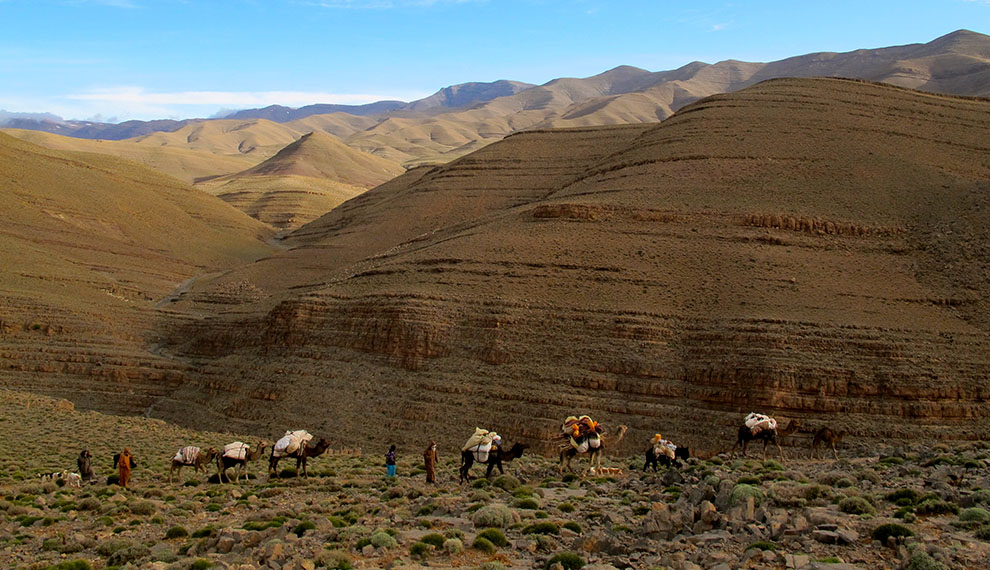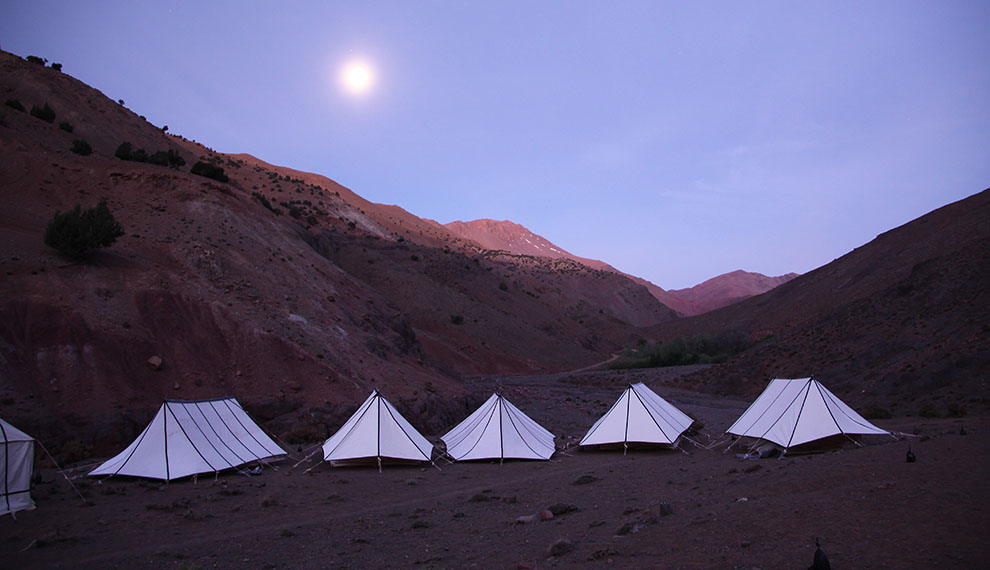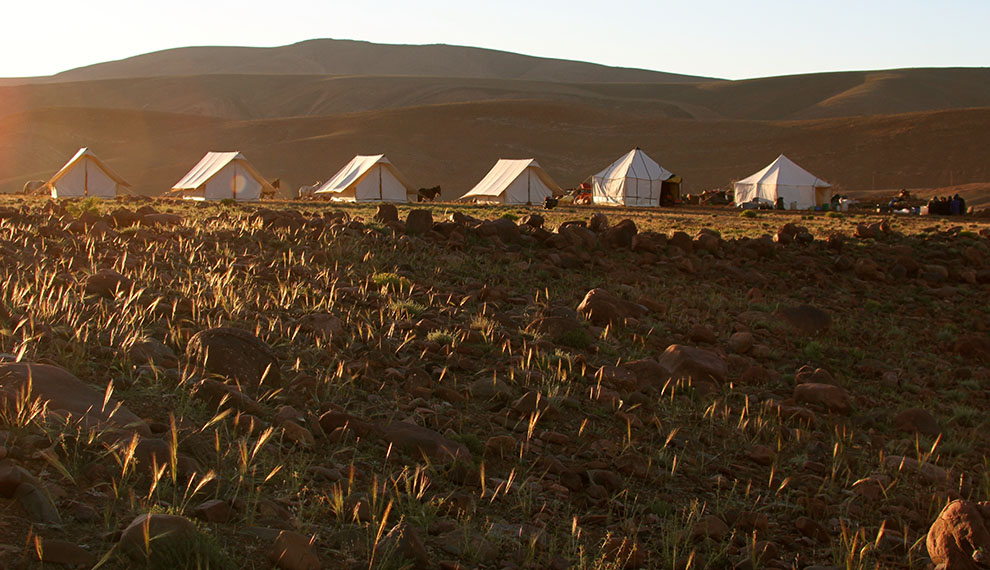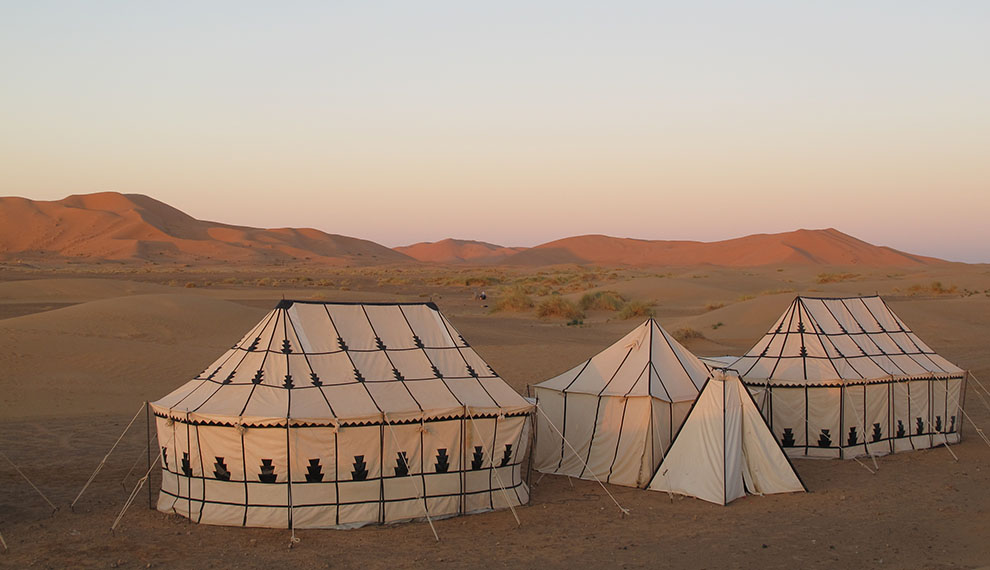 Highlights of trekking in

Morocco

Often the best adventures involve looking beyond the obvious highlights. It's about the exhilarating encounters that will make your heart sing. These are encounters that nobody could ever predict, but that make your travels genuinely unique.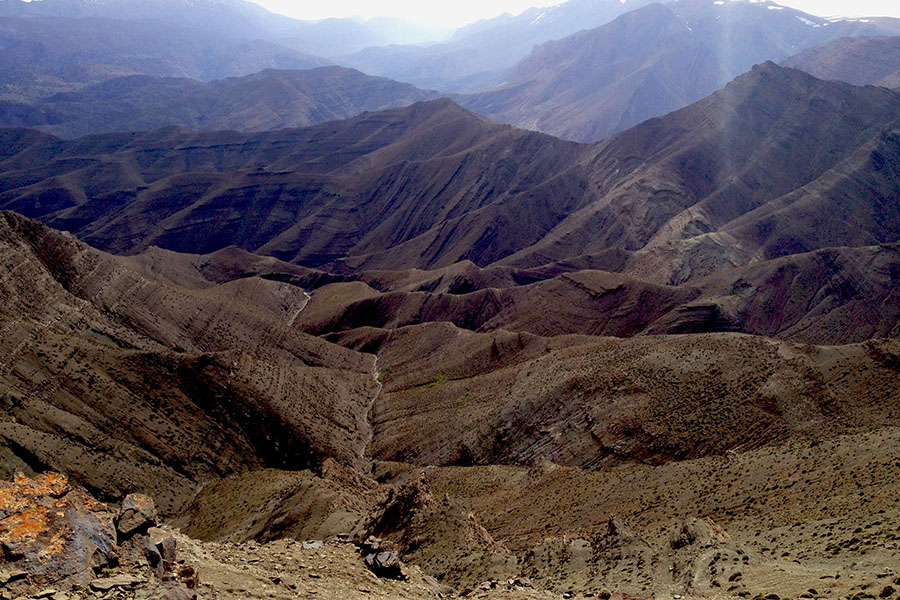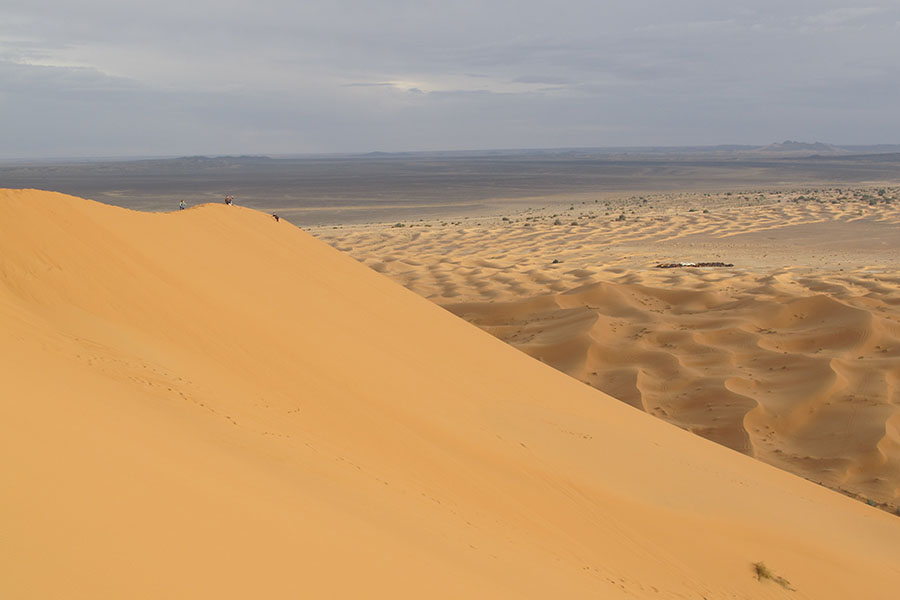 BEST TIME FOR

TREKS IN MOROCCO

The best season for trekking in Morocco tends to be from March through to late June when the risk of rain has largely gone and before the full force of the summer heat arrives.

However, later in the year when you hit November and December can also be a lovely time to be trekking in Morocco, especially in the southern part of the country. At this time of year the skies are bright and blue with temperatures of around 27'c.

To join the nomadic Ait Atta, you will be travelling in either May or September. Each year, depending on grazing requirements and the vagaries of the climate, they follow a seasonal migratory pattern with their livestock and entire households. This journey involves six full days of walking with a nomadic family and takes you into the stunning M'goun Massif in the High Atlas mountains, where the sense of wilderness and dramatic landscapes are intoxicating.
BEST TIME FOR

TREKS IN MOROCCO

JAN

FEB

MAR

APR

MAY

JUN

JUL

AUG

SEP

OCT

NOV

DEC
OUR FAVOURITE

TREK & EXPEDITIONS

Whether you're a seasoned explorer, a first-time adventurer, or a parent seeking a once-in-a-lifetime family trip, we can create your dream holiday filled with experiences that will stay with you for a lifetime.
Stylish mobile camps
We use a couple of different styles of camp to support our treks – light mobile camps and luxury desert camps.
The camps are lightweight enough to be packed up and carried by mules or camels over two to five or more days. But, if you like a little more pizazz, our luxury desert camps have proper beds and duvets within stunning embroidered tents.

Our Favourite

Camps & Lodges

Light tented camps, stylish lodges & fly-camps; Africa has it all. Best known for its superb safari camps and lodges – many designed with creativity and a real effort to complement, rather than dominate, their environments.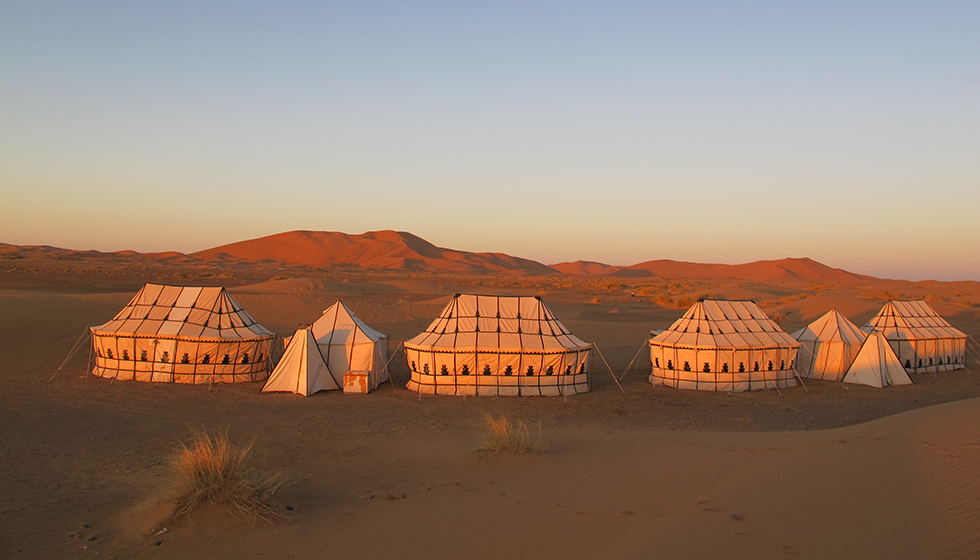 Luxury Caidal Camp
With it's lavishly decorated Caidale tents, the Luxury Desert Camp, used to access wild parts of Southern Morocco.
Learn More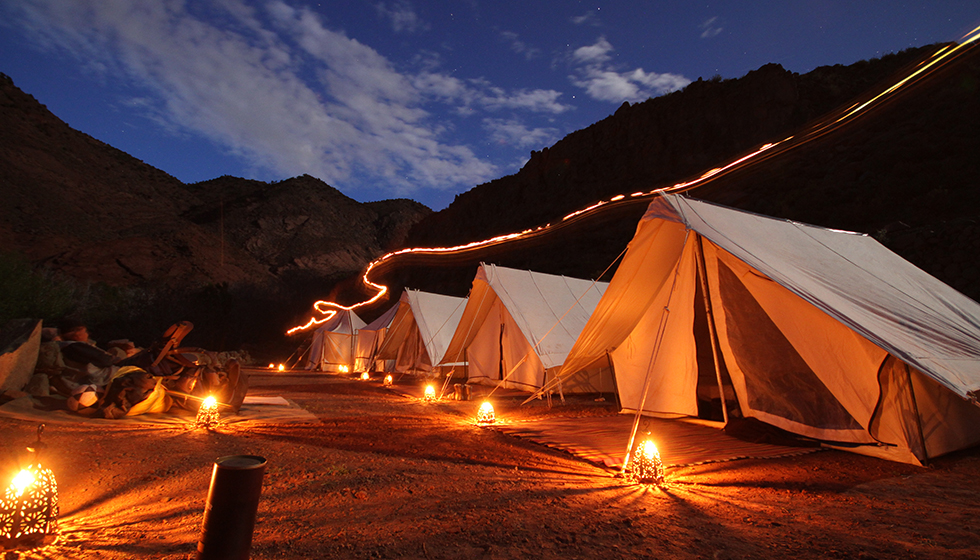 Mobile Tented Camp
The Moroccan Light Mobile Camp is a private tented camp that we use to explore the wilder parts of Morocco.
Learn More
Travel at the speed of life
This form of travel is intrinsically linked to the country's culture; this is how people have travelled in Morocco for centuries.
For a country so close to Europe, it's exhilarating to find such an intact North African culture and landscape with real contrast to anything European at every turn. Thread your way among small Berber villages, either on foot or on horseback, supported with a light tented camp.
Talk To Our Experts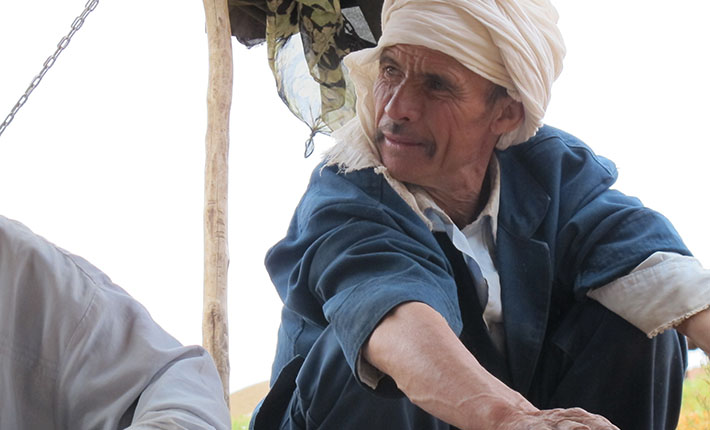 From Our

Travel Guides

Be inspired by our travel guides that document the best experiences the world has to offer.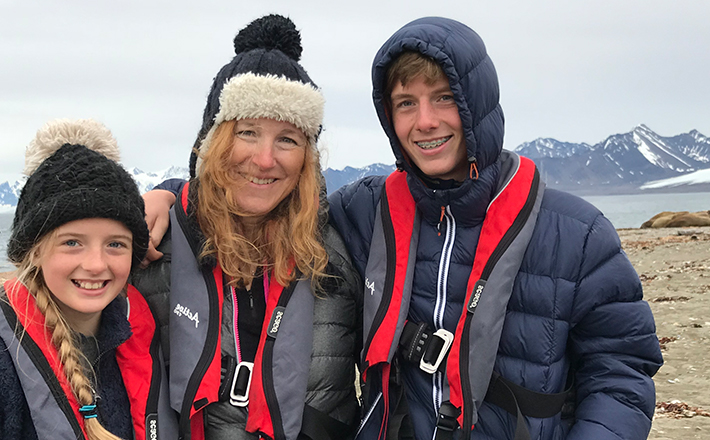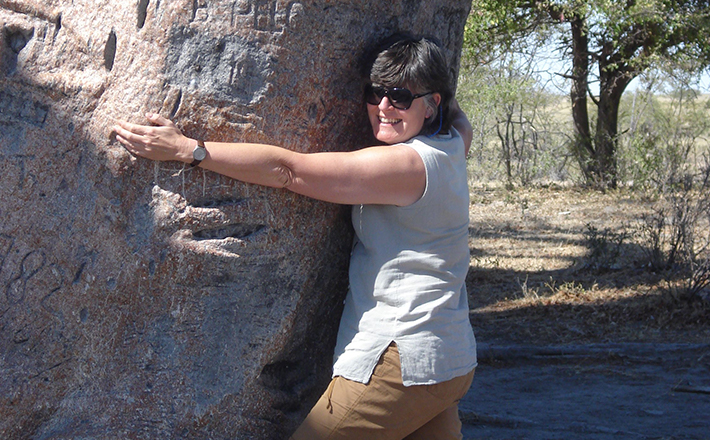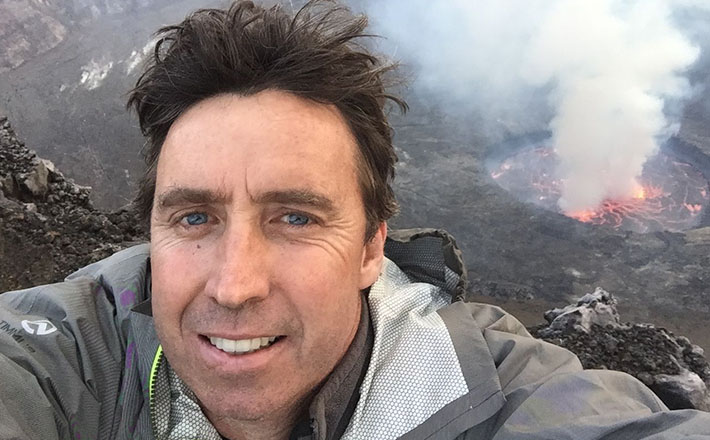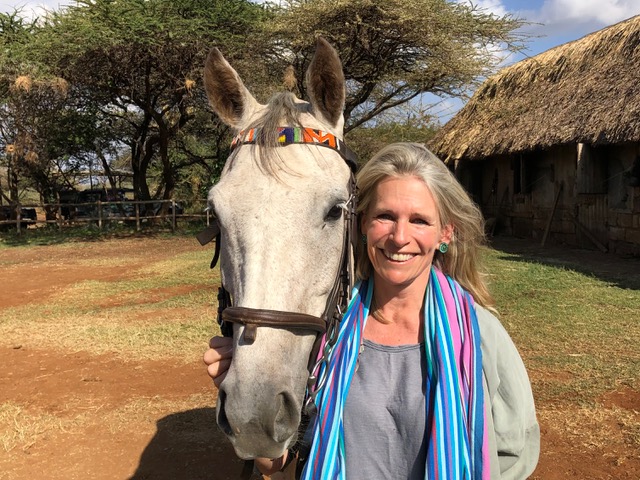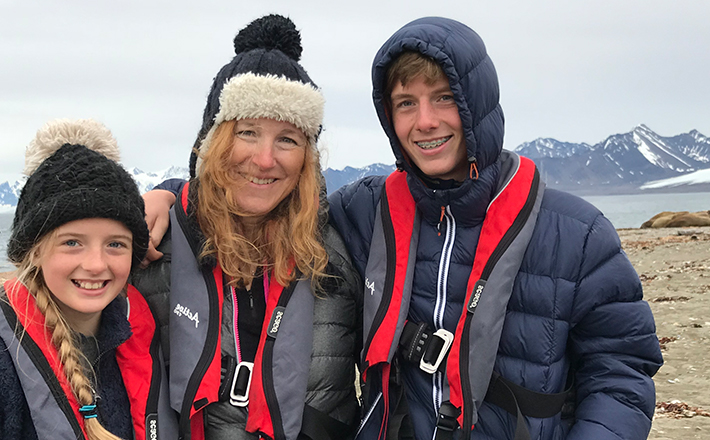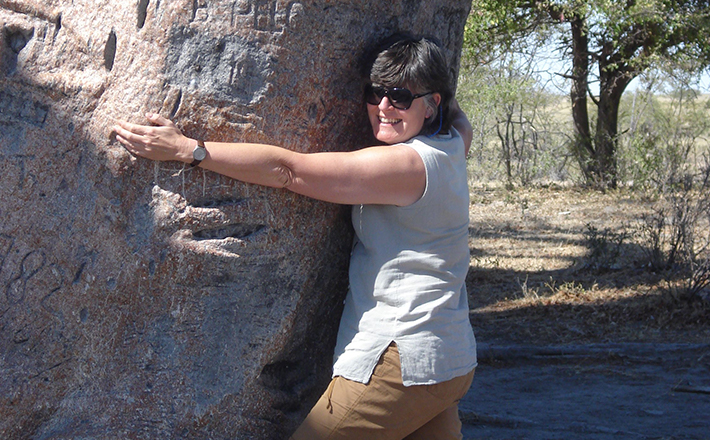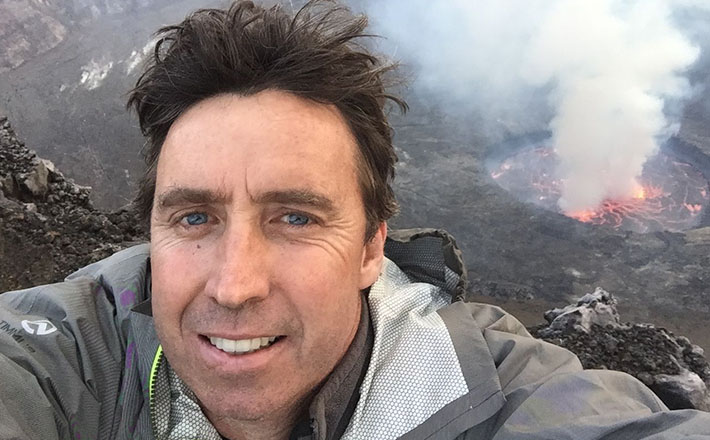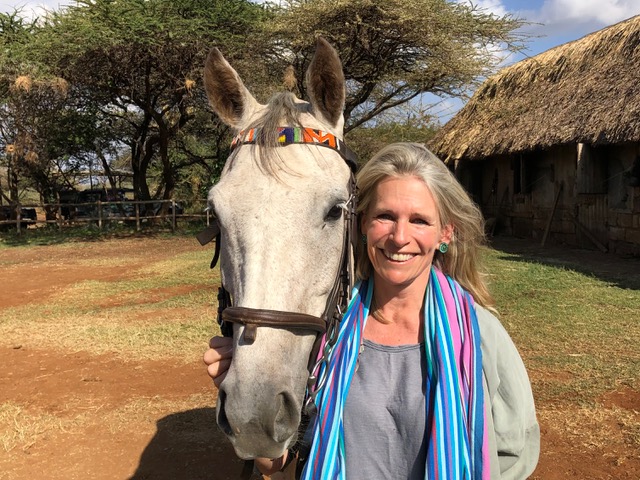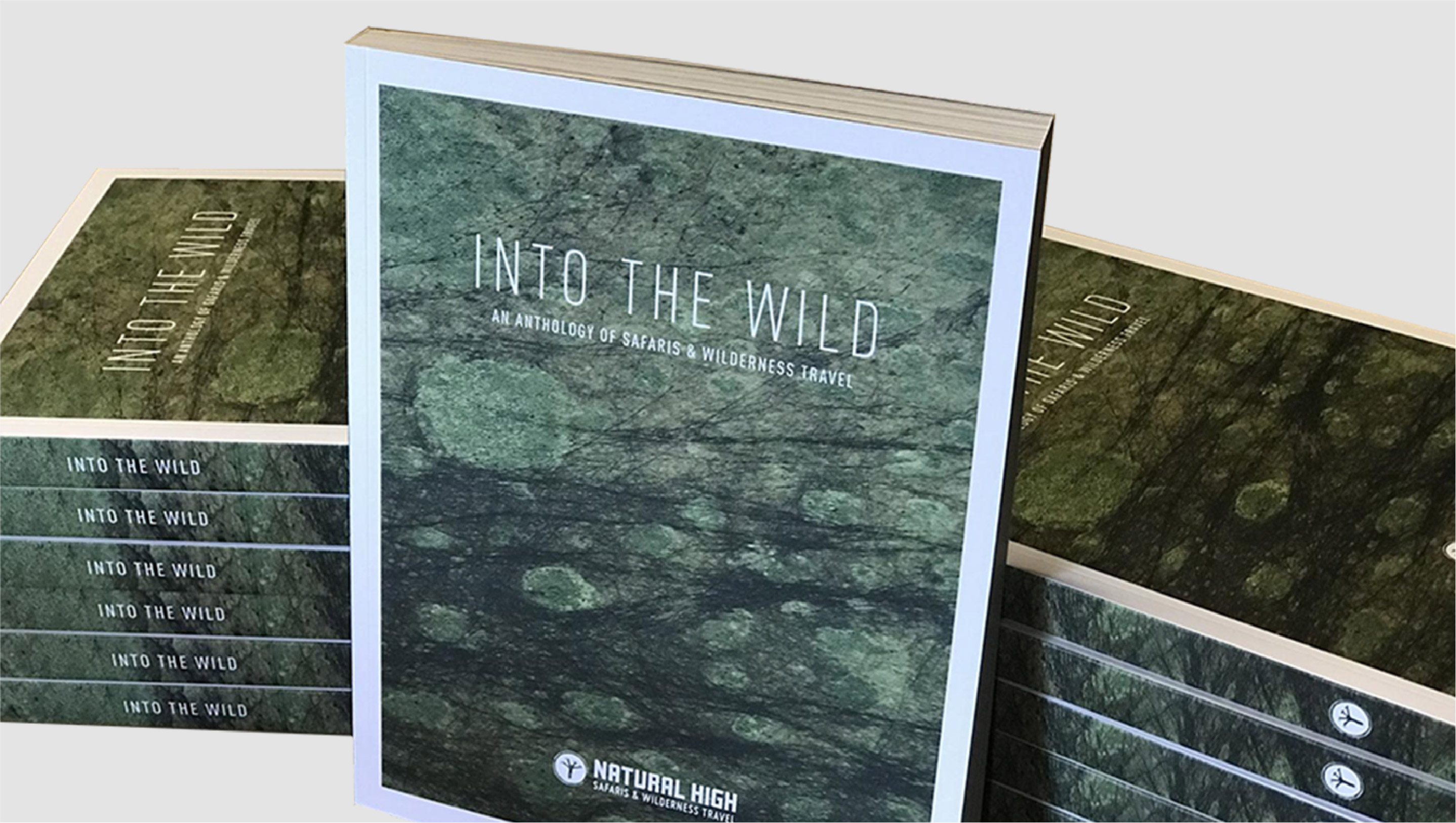 Into The Wild Brochure
Need some more inspiration? Request a copy of Into The Wild, our comprehensive anthology of safaris and wilderness travel.