Adventure Holidays
in Morocco
Take a trekking tour of Morocco to experience its intoxicating landscapes and culture, from the deserts to the Atlas mountains
EXPLORE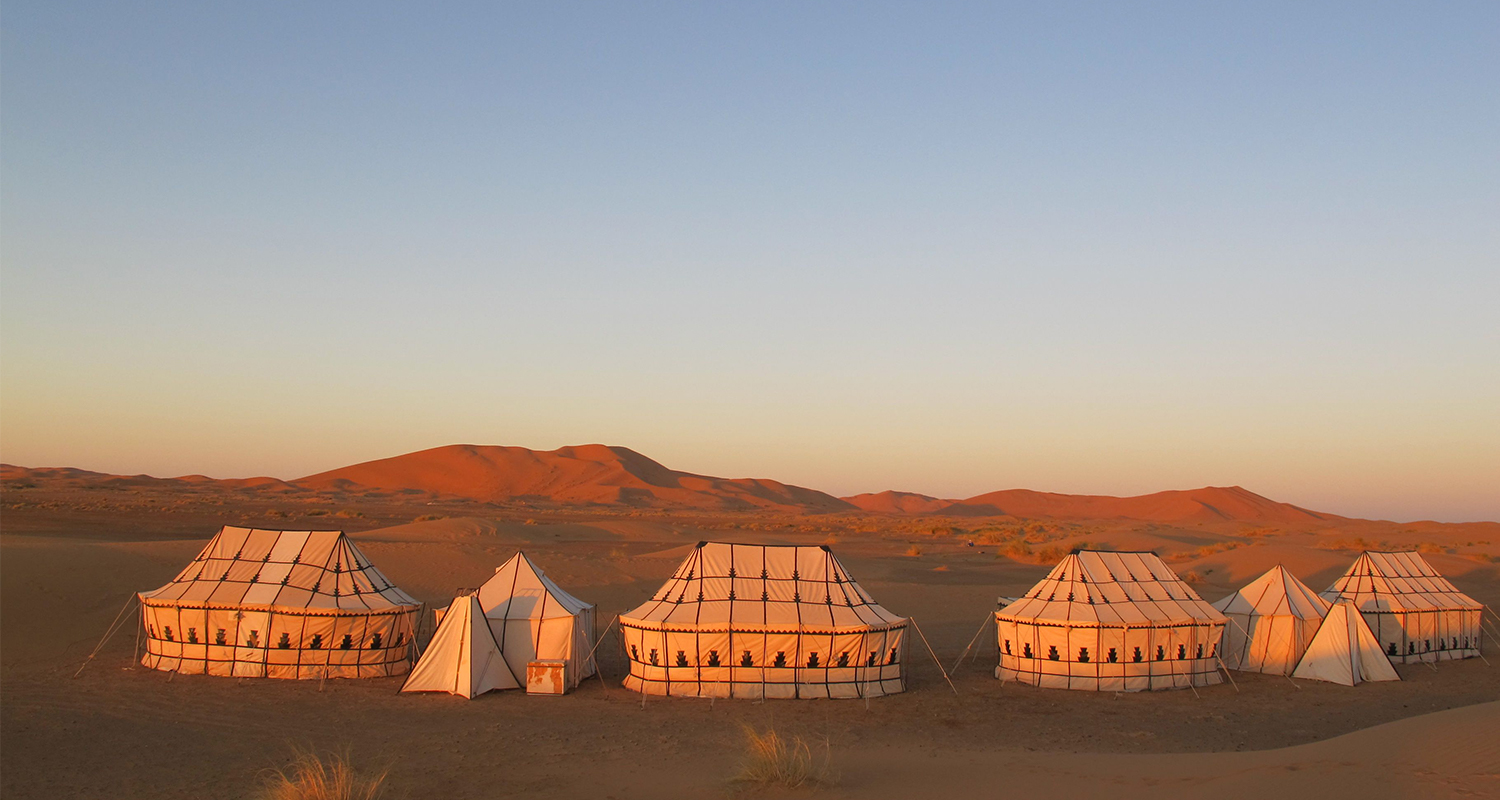 About Morocco
Just a short hop from Europe, Morocco's dramatic landscapes are overlaid with centuries-old culture.
For us, the wilderness experience in the High Atlas mountains and deserts of Morocco rank among the best in the whole of Africa, giving countries like Namibia a run for their money. Add to this some deeply stylish places to stay, at exceptional value for money, and you'll begin to understand why we love Morocco so much.
If you're looking for an intense Morocco wilderness experience that blends seamlessly with the local Berber culture, then consider spending a few days in the wilderness of the High Atlas, or the Southern Deserts. Using private mobile camps, carried on the backs of either camels or mules, we offer private treks into both areas. Unlike similar safaris in the rest of Africa, this form of travel is intrinsically linked to the country's culture — this is how people have travelled in this part of Africa since the days of Leo Africanus, if not before.
Our Moroccan trekking holidays offer gentle but exhilarating meanders through wild country, from almond-blossomed groves to snow-capped mountain passes — ideal activities for families or groups of friends alike. For those looking for something more immersive, consider joining the Ait Atta tribe on their annual migration out of the deserts of Jebel Saghro up into the pastures of the Atlas mountains.
Away from the wilderness, Morocco is alive with history and regal luxury. Slowly make your way with a private guide and vehicle from Fes in the north, through the souks and squares of Marrakech, the switchbacks and passes of the High Atlas, to the deserts and walled cities of the south. 
Along the way, you can experience a seductive blend of culture, from fresh tagine and mint tea at roadside stops, to fortified mountain Kasbahs in splendid isolation, to the cafés and carpets of Essaouira. Of course, being so accessible also makes Morocco an ideal family holiday destination. This is one of the most rewarding countries for a week or two of authentic, transformative travel.
+ Read More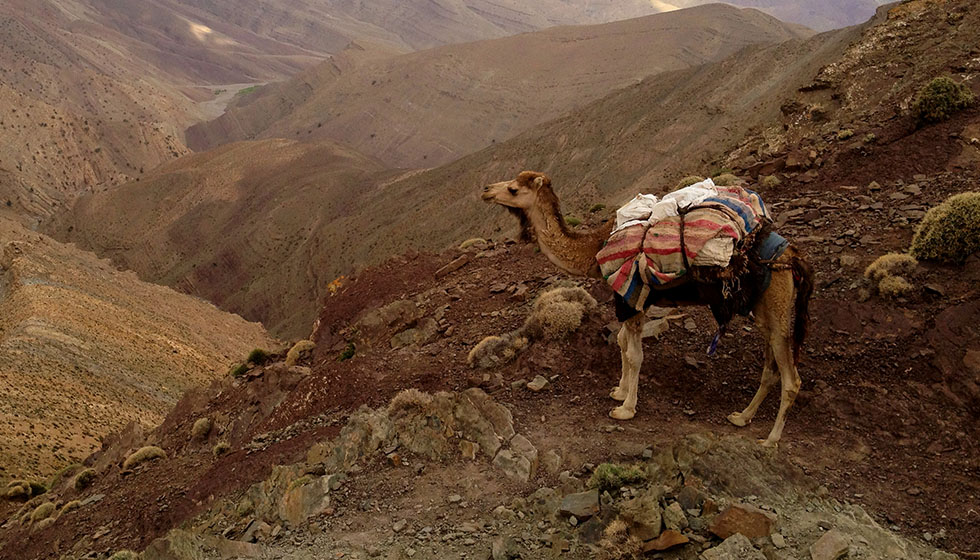 perfect for
History & Culture
Family Safaris
Off the beaten track
Mobile Safaris
Highlights
Ancient history and culture
Trekking with expert Berber guides and camps carried by mules
Great family holidayt destination
Time in a mountain Kasbah
A Better Way To Book
ATOL Protected

24/7 Guidance & Support

20+ Years of Experience

We take care of the leg work

We find you the best deal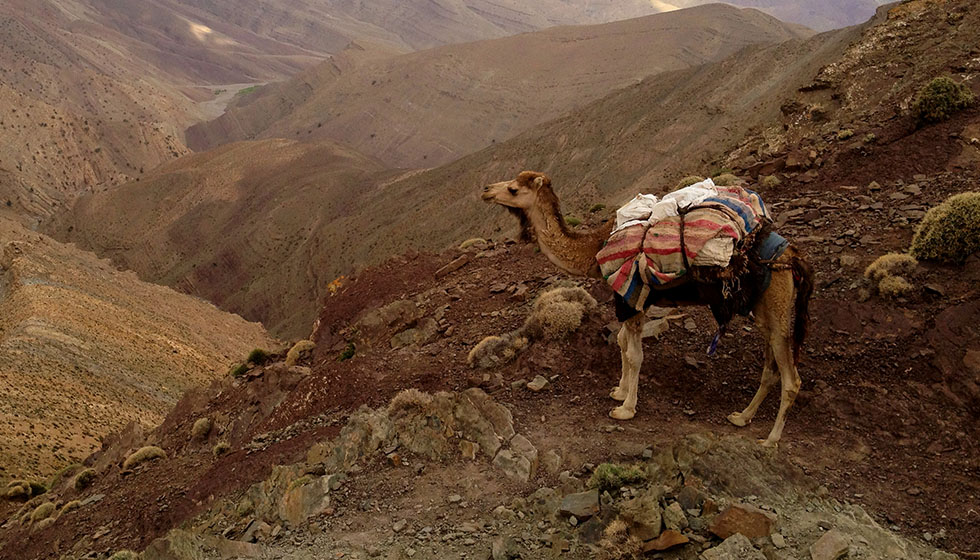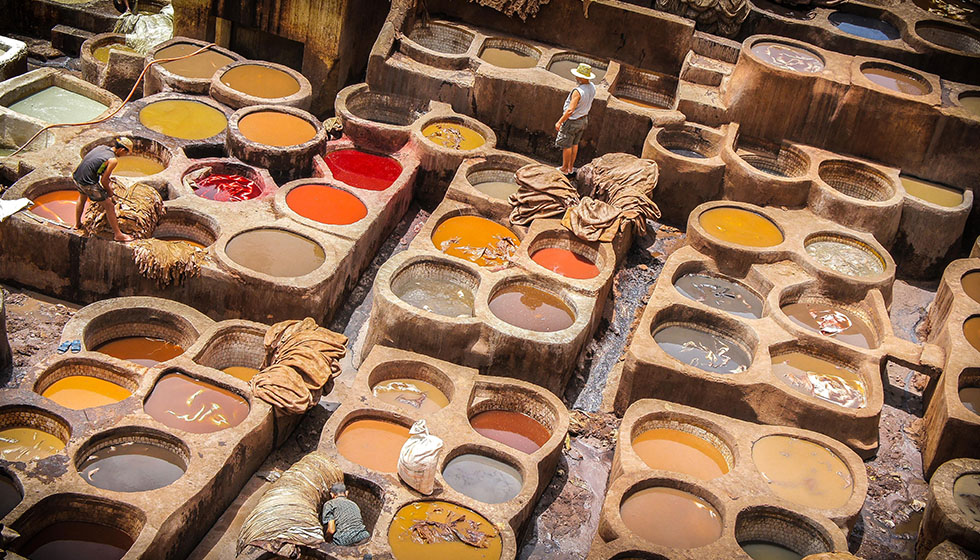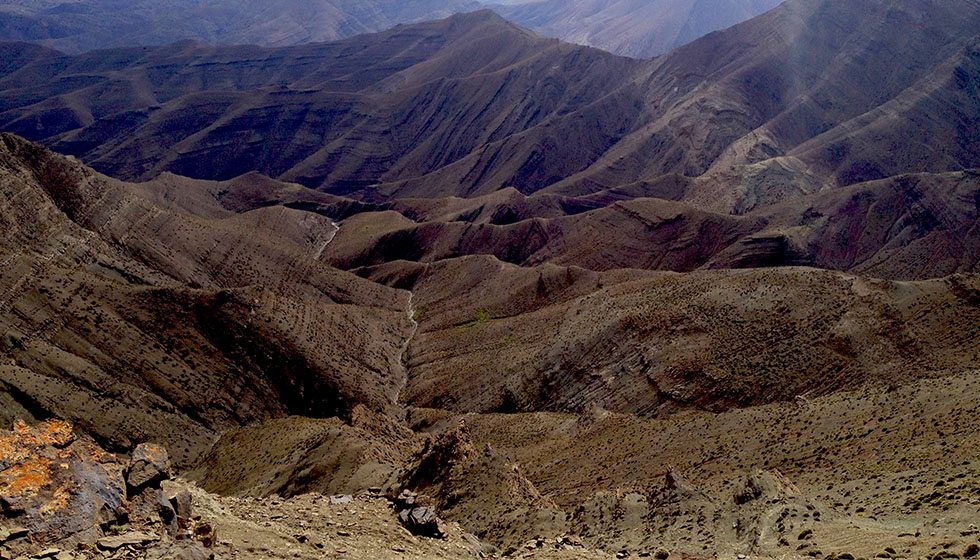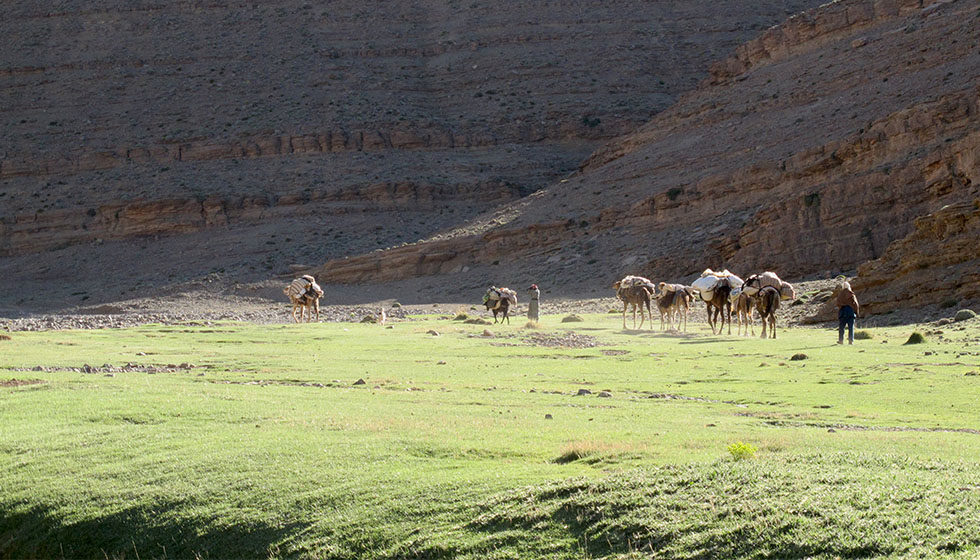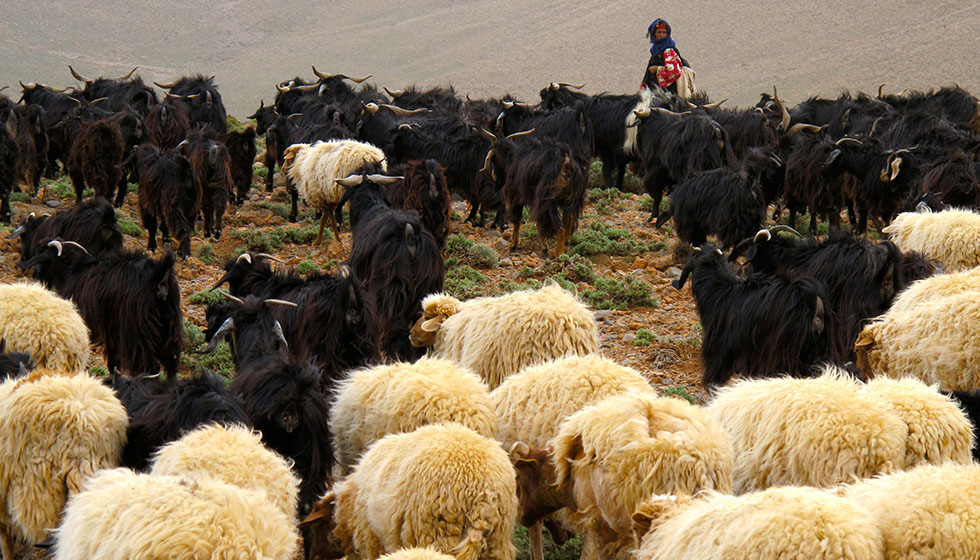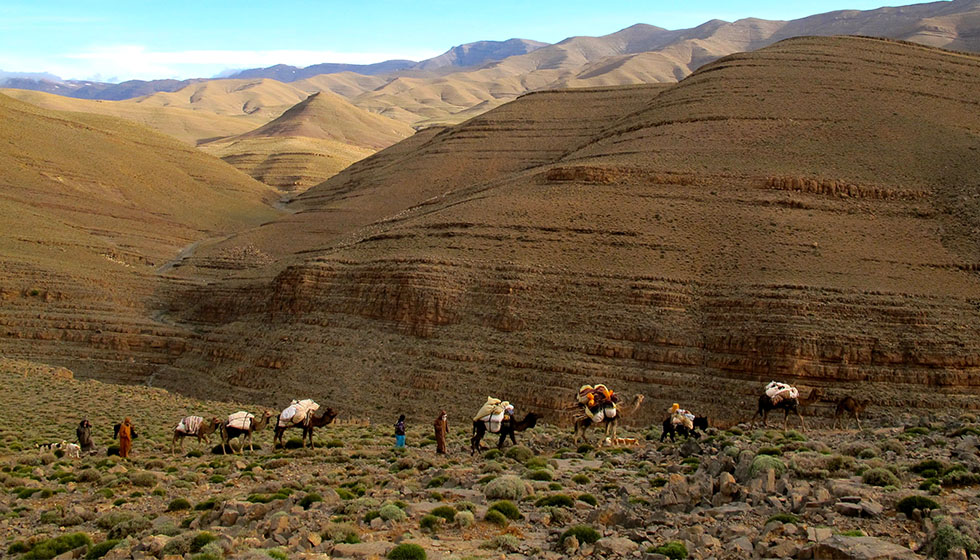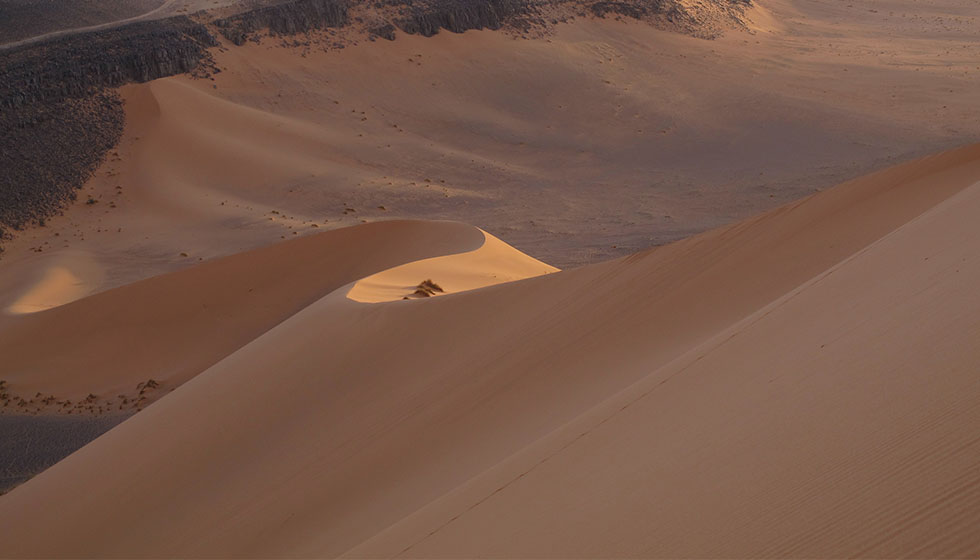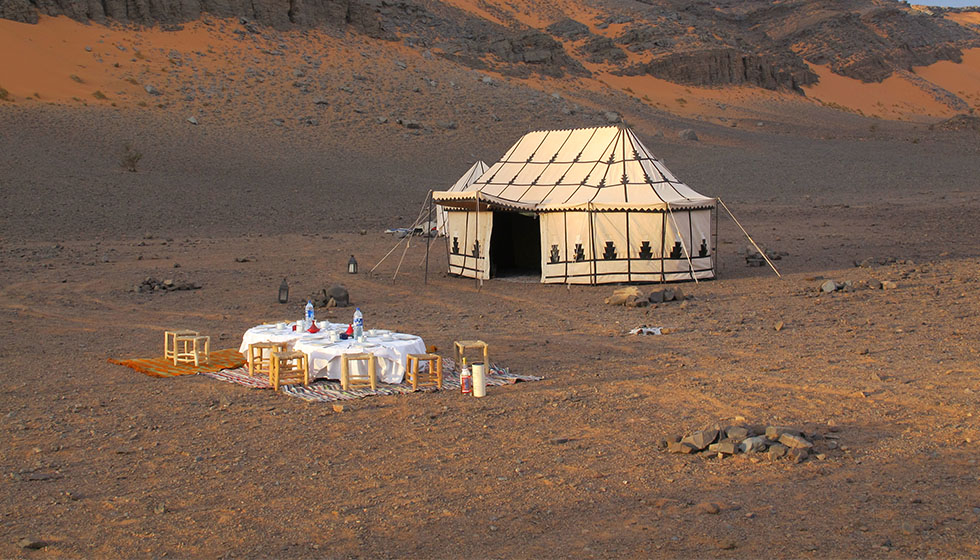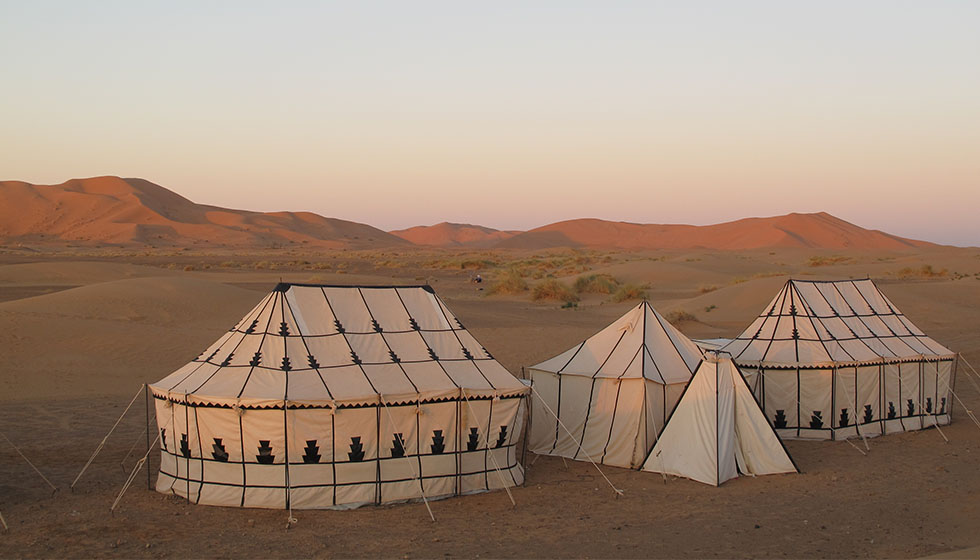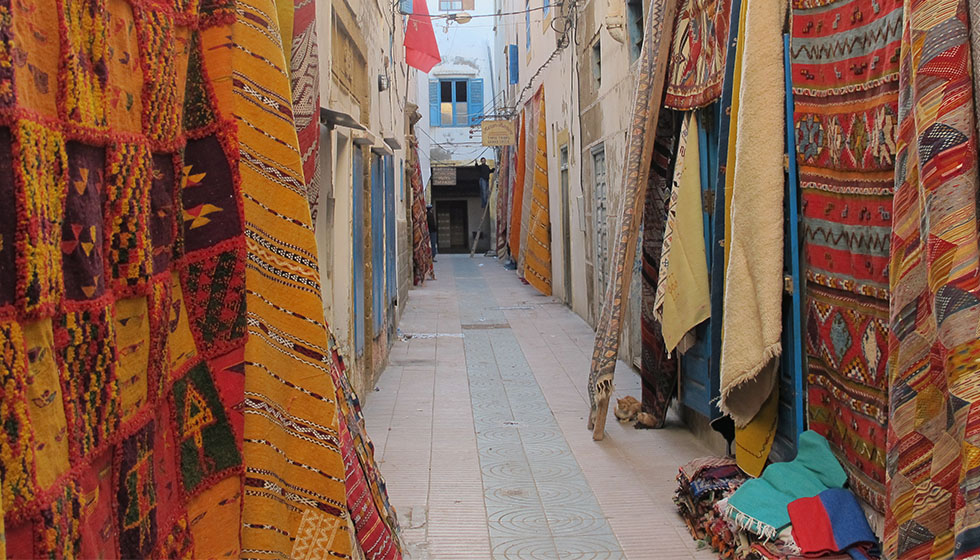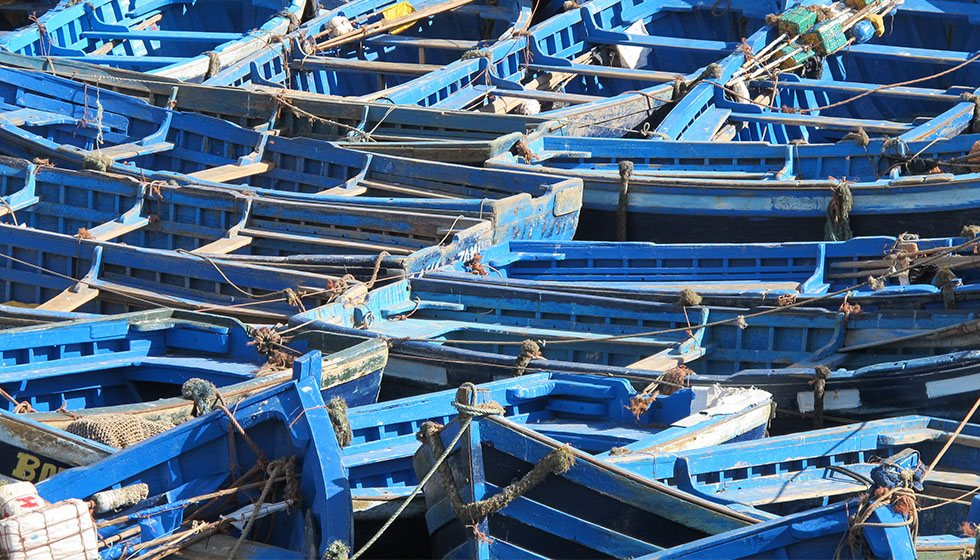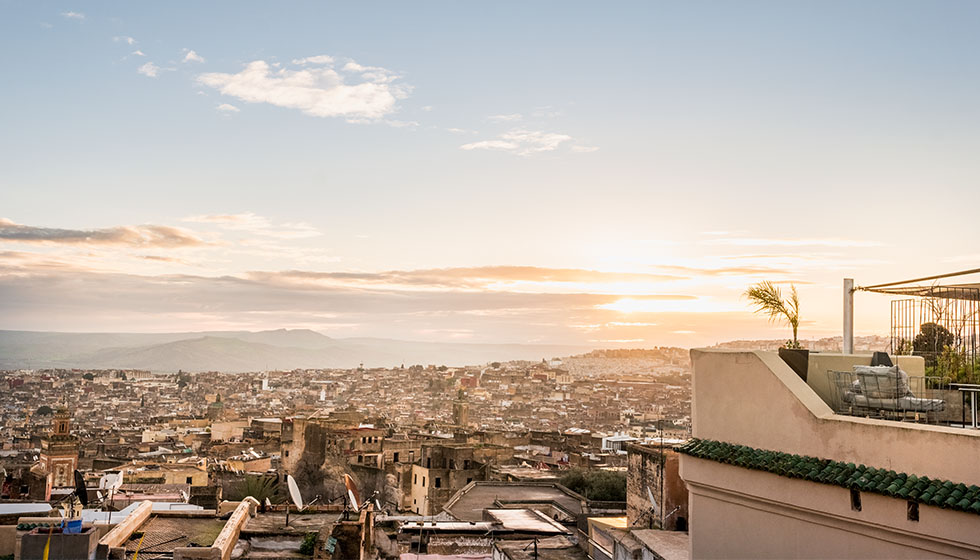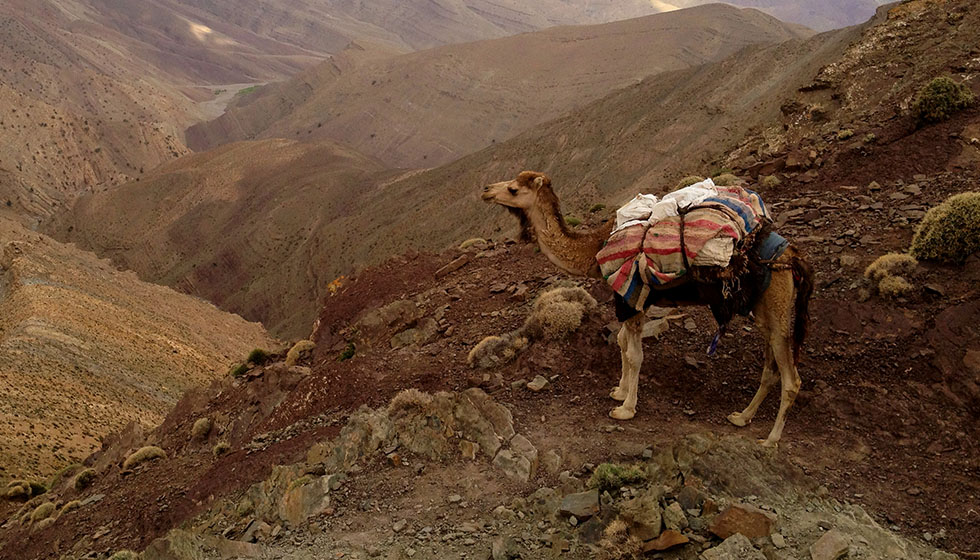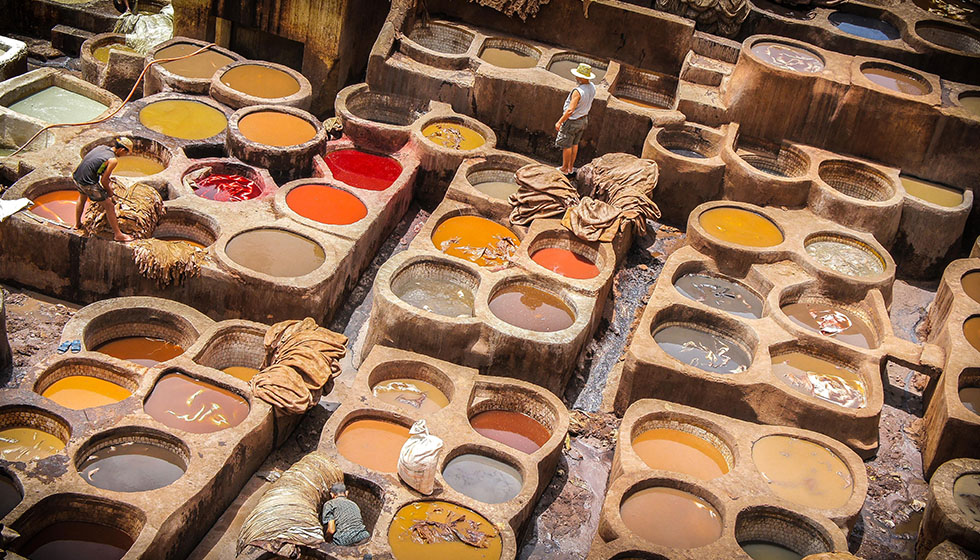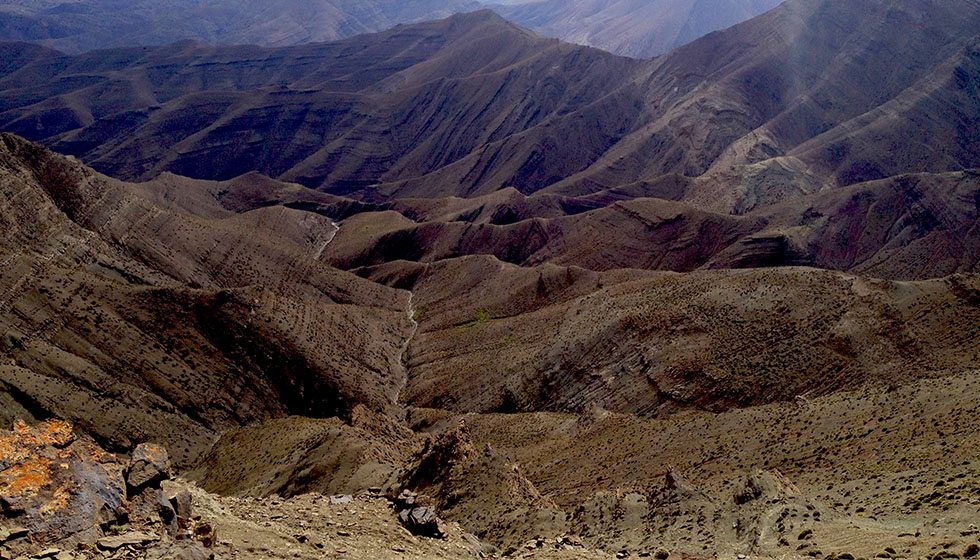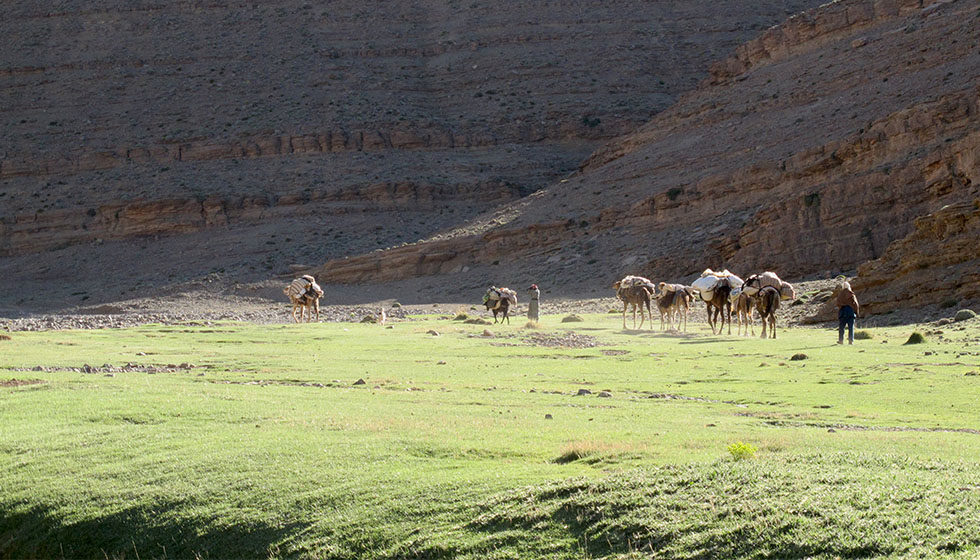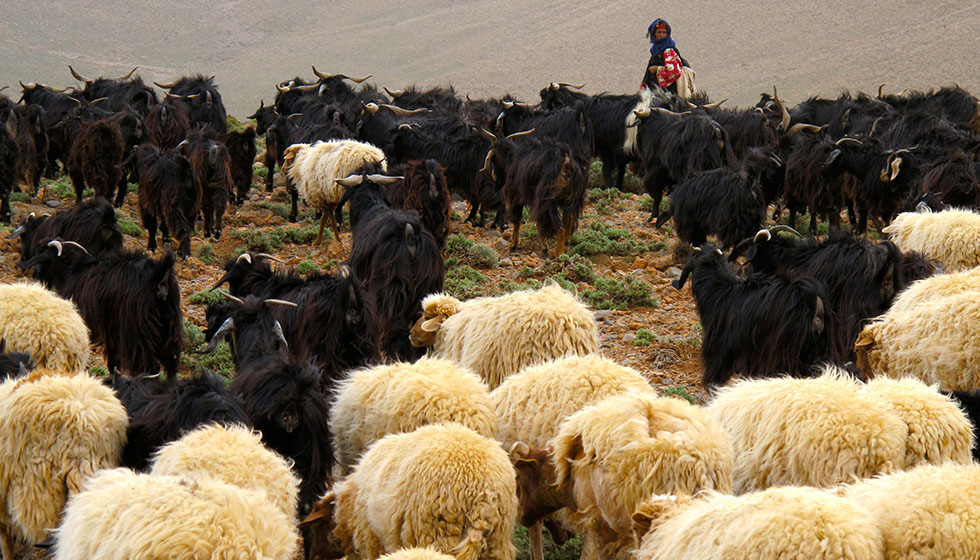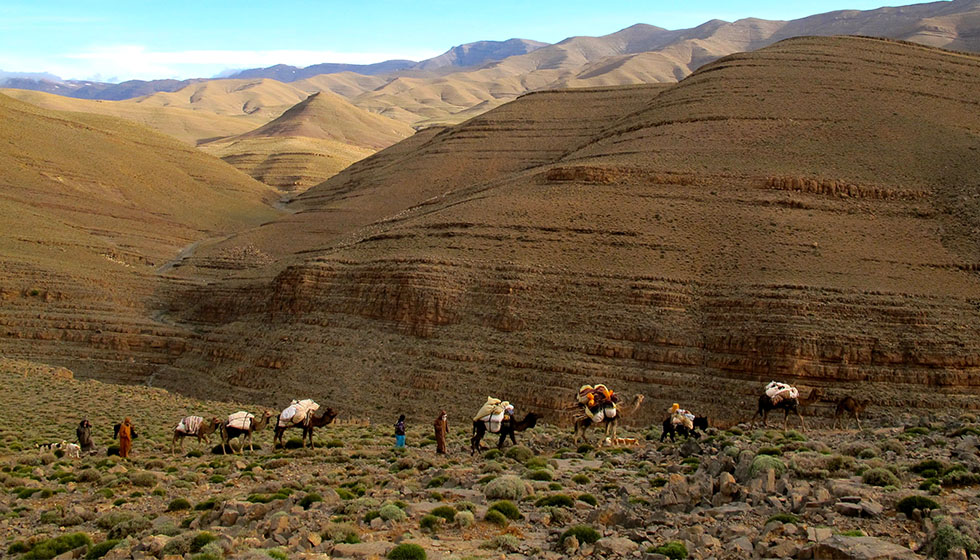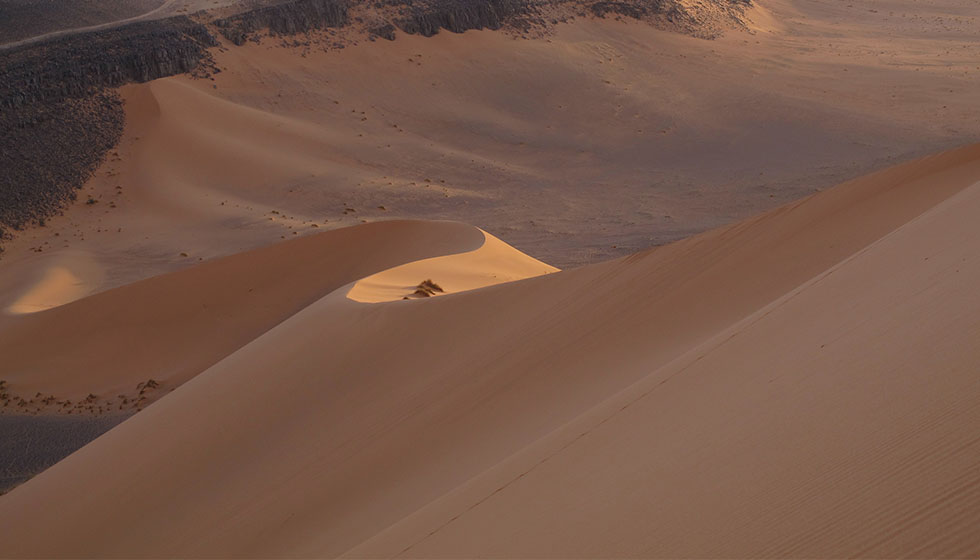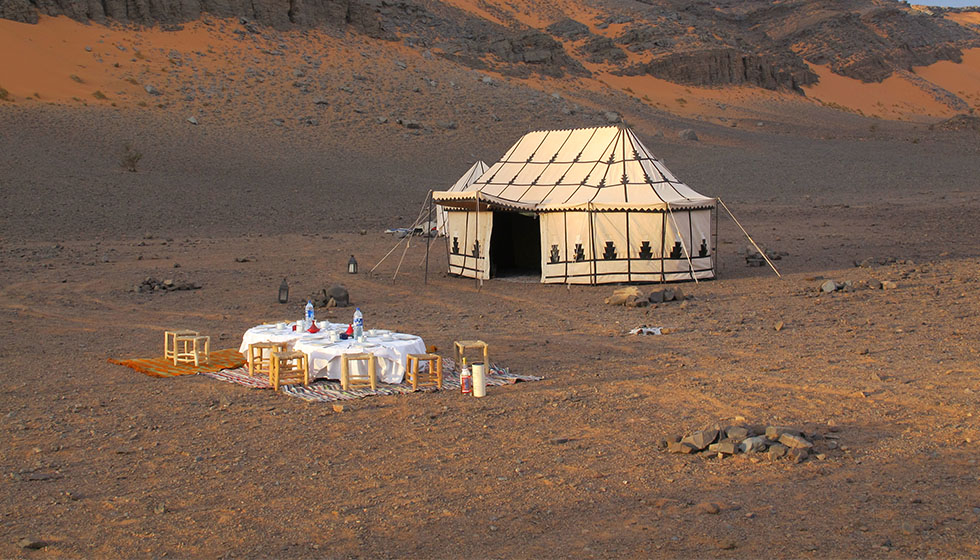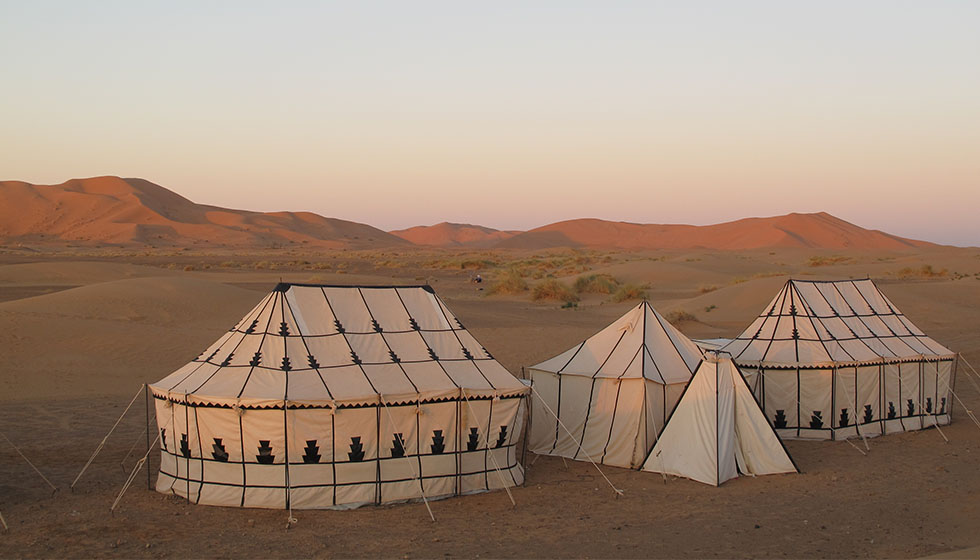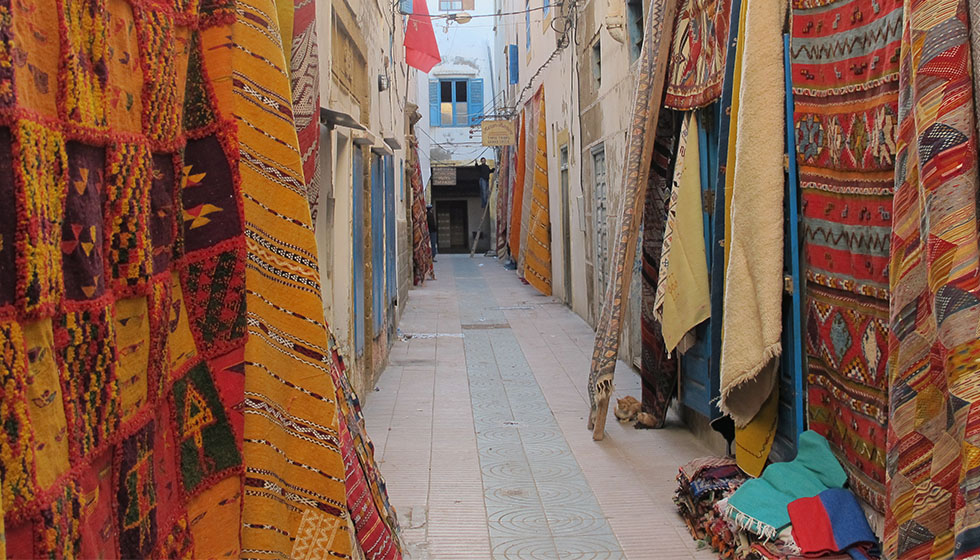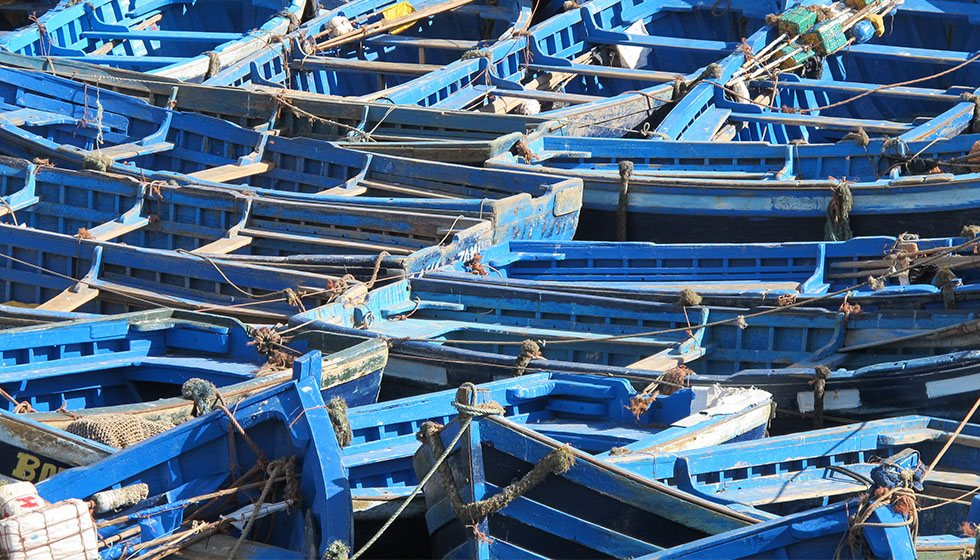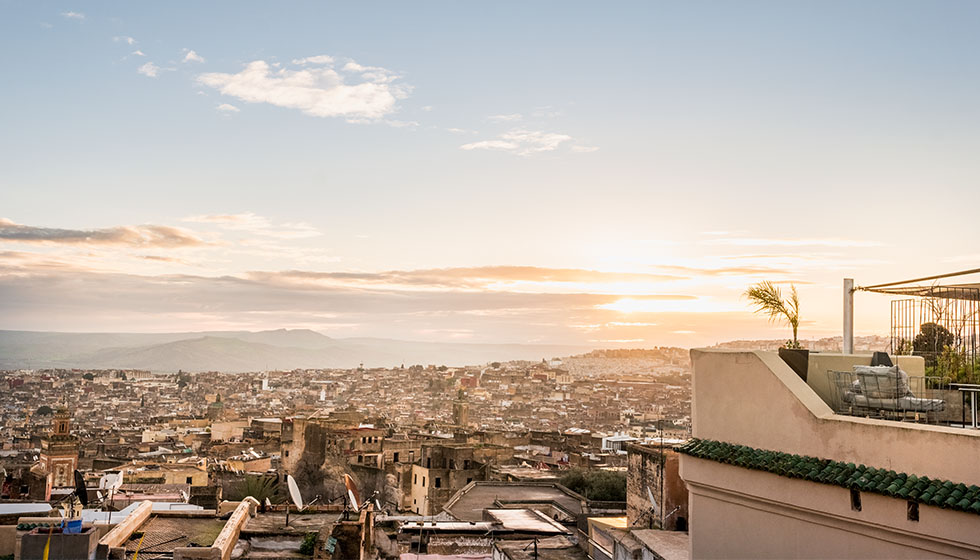 Top Reasons To Visit

Morocco

Often the best safaris involve looking beyond the obvious highlights. It's about the myriad exhilarating encounters that will make your heart sing. These are encounters that nobody could ever predict, but that make your safari genuinely unique.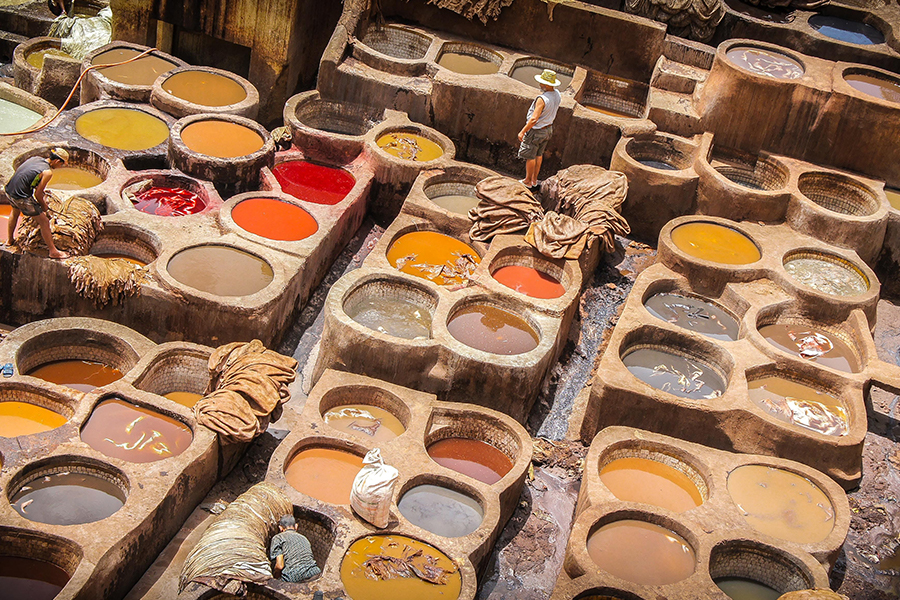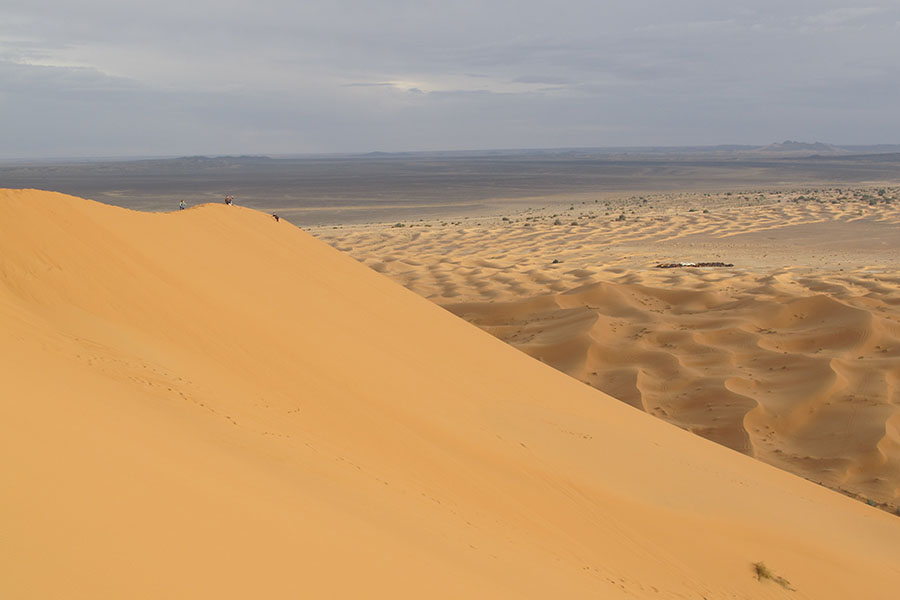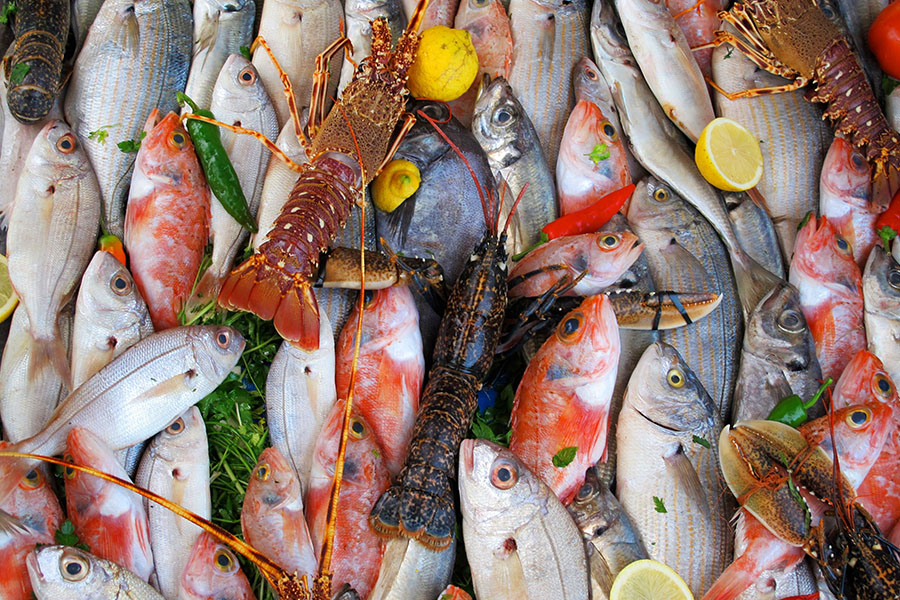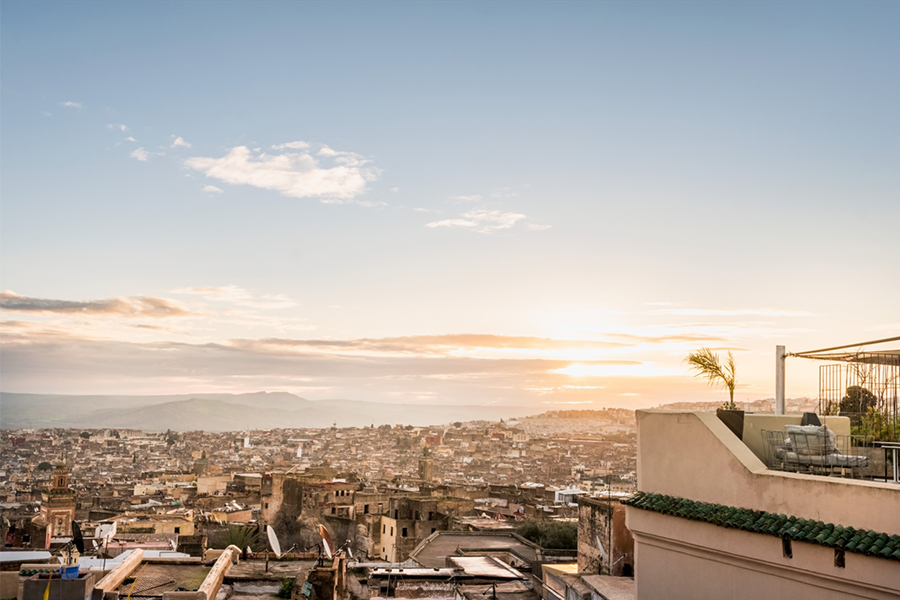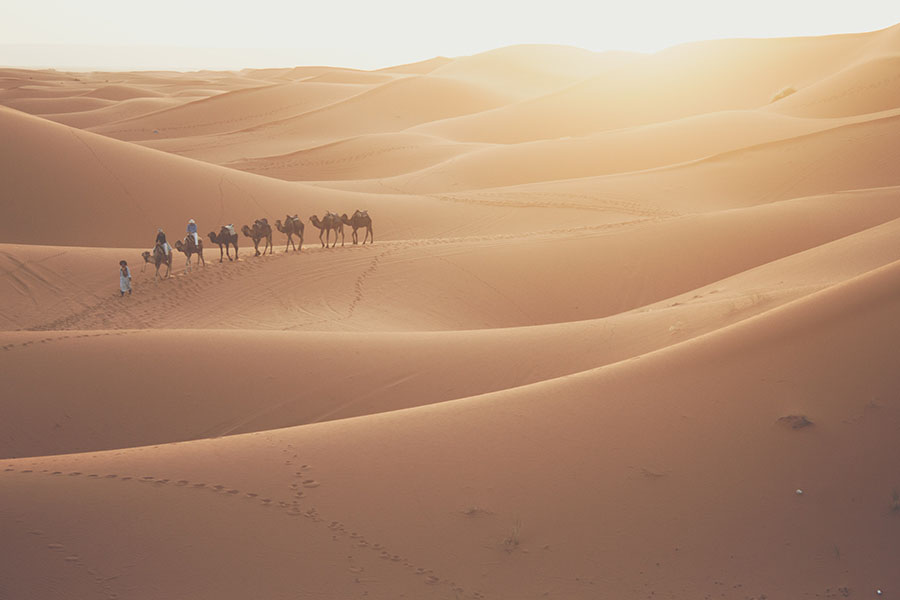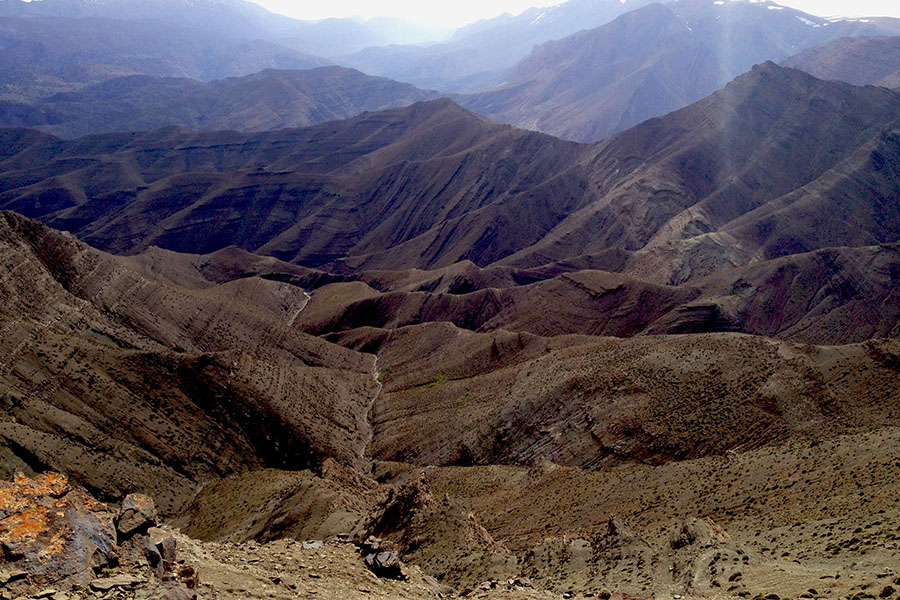 Best Time To Visit

Morocco
High season
On days when the sun isn't shining, you need to be prepared, but fortunately, sunless days are rare, even in winter.
Morocco was described in Michael Palin's Sahara as "a cold country with a hot sun" — a good generalisation for much of the year. In general, the peak season is perceived as being from March to late June when the risk of rain has largely gone and before the full force of the summer heat arrives.
Low season
The country is an ideal destination for the northern hemisphere's autumn and winter months.
In November and December, Morocco's skies are clear and blue, with an average winter temperature of 27°C. This is an ideal time for sightseeing, especially in Southern Morocco (Taroudant, Ouarzazate, Erfound) which can be very hot in the summer months.
Essaouira on the coast has a warm Mediterranean climate – protected from the fierce summer heat by the onshore winds, however it can be windy during the first few months of the year. From mid July to mid September it can be very hot in the cities and southern Morocco. January and February are the months of highest rainfall.
+ Read More
Best Time To Visit

Morocco

JAN

FEB

MAR

APR

MAY

JUN

JUL

AUG

SEP

OCT

NOV

DEC

JAN

FEB

MAR

APR

MAY

JUN

JUL

AUG

SEP

OCT

NOV

DEC
Morocco's

Top Experiences

Whether you're a seasoned explorer, a first-time adventurer, or a parent seeking a special family trip, we can plan experiences that will stay with you for a lifetime.
Popular safaris in Morocco

Morocco Trekking Holidays
Discover More
Highlights
Trek the High Atlas Mountains with a private mobile camp
Explore the southern deserts with a luxury caidal camp
Join the annual migration with the Ait Atta
Discover More
Inspiring

Itineraries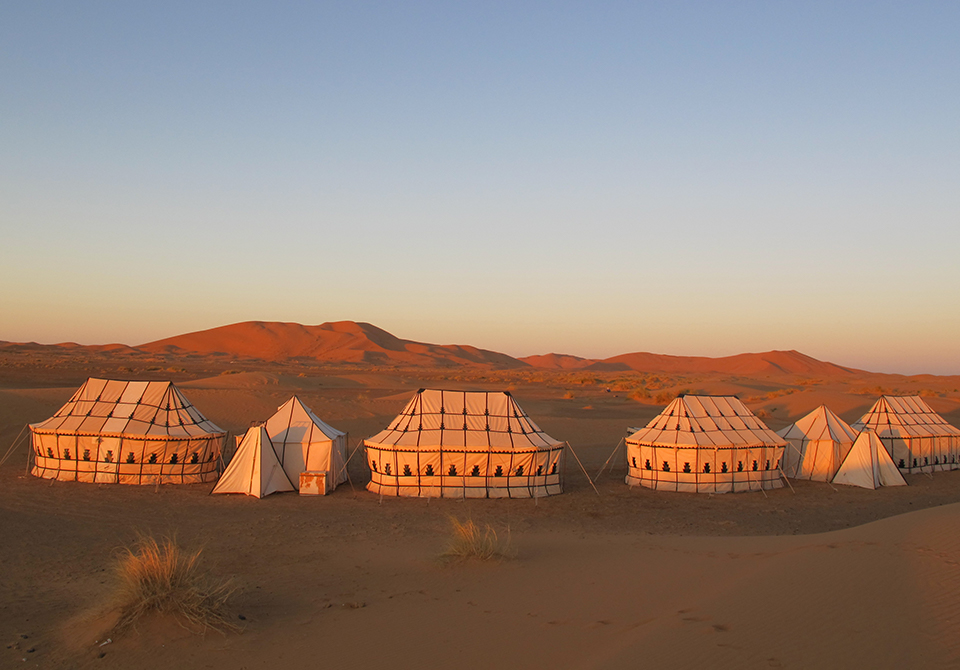 Morocco's imperial cities & the desert
See Itinerary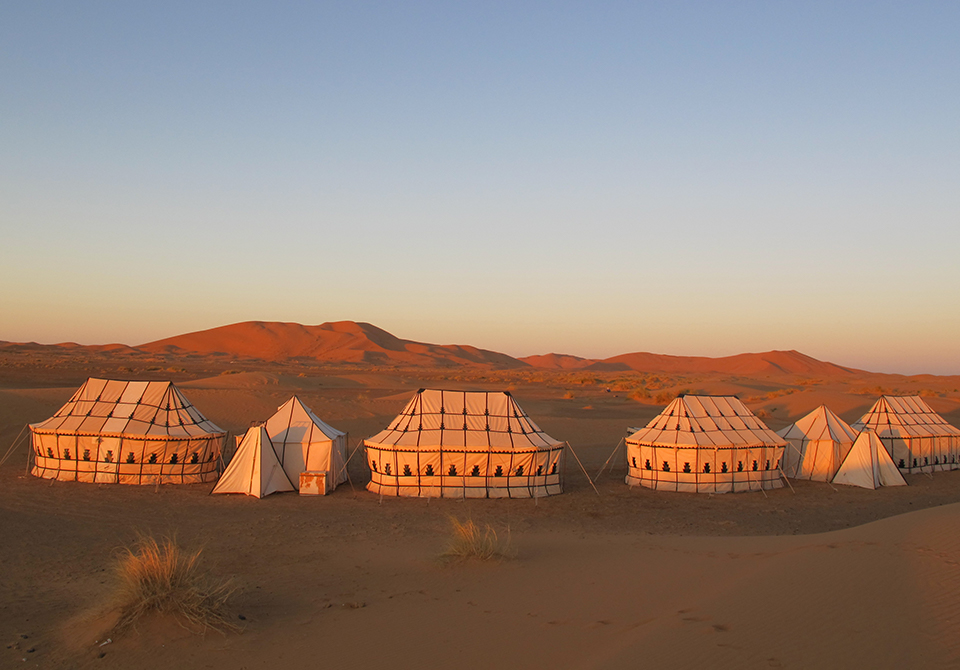 Up Next
Morocco's High Atlas Mountains for Families
Inspiring

Itineraries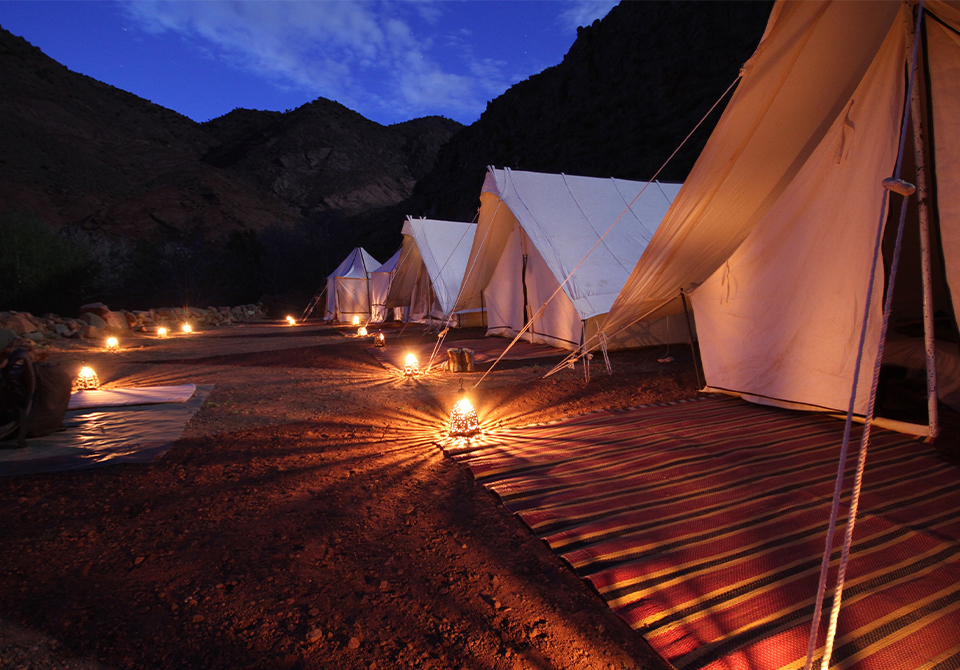 Morocco's High Atlas Mountains for Families
See Itinerary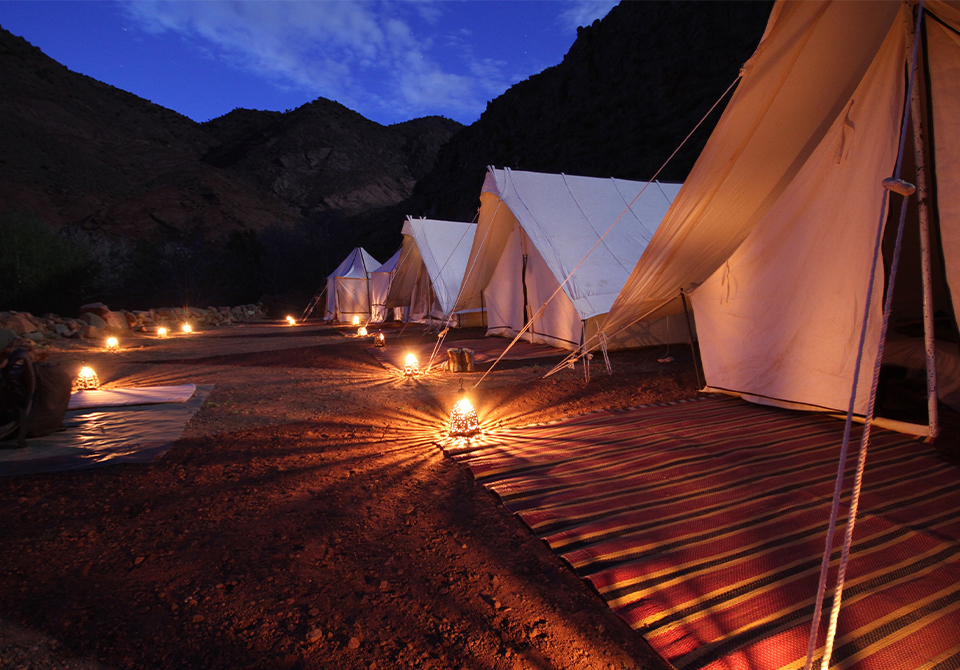 Morocco's

Parks & Areas

From scenic mountain ranges to vast desert-scapes, Morocco offers all manner of places to explore, with no two trips alike.
Our Favourite

Camps & Lodges

Light tented camps, stylish lodges & fly-camps; Africa has it all. Best known for its superb safari camps and lodges – many designed with creativity and a real effort to complement, rather than dominate, their environments.
Load More
Morocco (FAQs)

Need to Know
Is Morocco a good family destination?
Morocco is somewhere we have travelled fairly extensively with children, so we can highly recommend it as an unusual and highly rewarding destination. If you want to introduce kids to a new and entirely different culture, as well as a healthy dose of wilderness, there's nowhere closer or more ideal. The Moroccans love children, and it's not uncommon when walking in remote Berber villages to find women stopping to spontaneously kiss passing children or chuck them under the chin. Once they've overcome the deep embarrassment this causes them, your children will return feeling very cherished!
The short flight to Marrakech from London — 3 hours, 35 minutes — also means that Morocco is ideal for a short half term break. With small children, a few nights in Marrakech followed by two or three nights in the High Atlas is the perfect introduction to the country, with opportunities to try a little bit of trekking, perhaps aided by mules. 
For longer holidays, a family trek in the deep south is something we have done to great effect with children. Despite the long distances, the desert holds a powerful appeal to children – no doubt something to do with the large amounts of sand there is to play in. The coastal town of Essaouira is another treasure trove for children, with endless small shops selling enticing goodies. The weather during the Easter and Autumn half terms makes them the ideal time to visit, as small children would probably find the fierce summer heat too much to contend with.
What is the best place for trekking in Morocco?
In terms of making the most of Morocco's picturesque landscapes, the High Atlas mountains, and the deserts in the South offer some of the most sensational and untouched wilderness in all of Africa. Leave the capital Marrakech and head south, winding your way through valleys and mountain switchbacks, and you enter a world of dramatic landscapes, small villages and medieval kasbahs.
Originally a small medieval trading post, Ouarzazate is now the centre of Morocco's thriving film business, where you will find yourself on the edge of a vast expanse of wild territory that stretches uninterrupted for many hundreds of miles. Leave the main roads and the scale and extent of the landscape is awe-inspiring.  At night in particular, when light pollution is totally absent, the thing that strikes one most, under the panoply of impossibly bright stars, is the minimal impact that man has made on much of this landscape to now. Long may that last. 
The Draa Valley, Dades and Todra Gorges are dramatic destinations in themselves while close to the Algerian border to the south and south-west, you'll find sensationally wild and unspoilt areas of real desert. The Erg Chebbi and Erg Chiggaga are the two principal places to see dunes as high as 150 metres tall, with the sand rolling as far as the eye can see. These areas can be explored on foot, supported by camels over a period of days.
In other areas you'll find rocky deserts that look like the surface of Mars, red in hue and strewn with strangely eroded black rocks. Craggy ridge lines catch the desert sand, creating massive red dunes scaling up to almost 200 metres in height.  This is a country best seen from a private 4×4 on a guided tour, based from a tented camp to let you explore the rocky expanses, rolling dunes and ragged mountain ranges. Unlike Namibia — another country with sensational deserts, but beset by many thousands of miles of fences — the Moroccan desert is accessible by tracks and trails, many of which have been established camel routes for centuries. Wherever you choose to go, booking a Moroccan adventure holiday with Natural High guarantees a private trek, so can be tailored to all levels of fitness.
How long do you need for a Morocco trekking holiday?
The length of your trip to Morocco will ultimately depend on what you hope to see and do during your visit. Desert treks are worth spending several days on, complete with a camel for transport and luxury tents for accommodation. However, while this could easily be the focal part of your trip, it can easily be coupled with other equally essential sights, from the sprawling city of Fes to the breathtaking expanse of the Sahara. Get in touch to discuss exactly what you want to see, and we'll help you plan the perfect Moroccan adventure holiday that you'll treasure for a lifetime.
From Our

Travel Guides

Be inspired by our travel guides on experiences around the world.
Meet Our

Travel Experts

It takes genuine local knowledge to craft trips that go beyond the ordinary. The Natural High team have unrivalled experience and will take your ideas and turn them into your trip of a lifetime.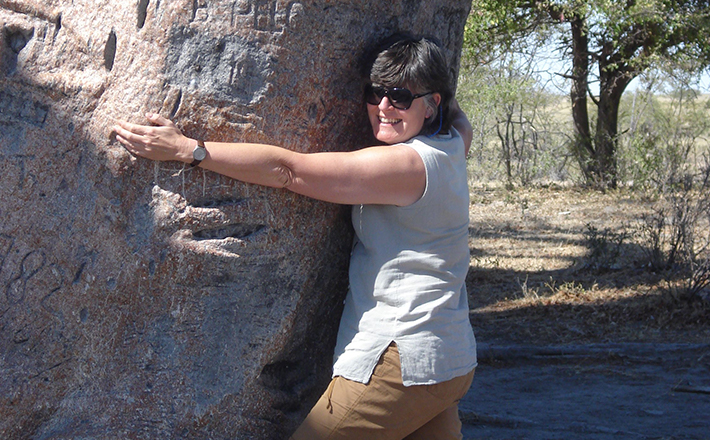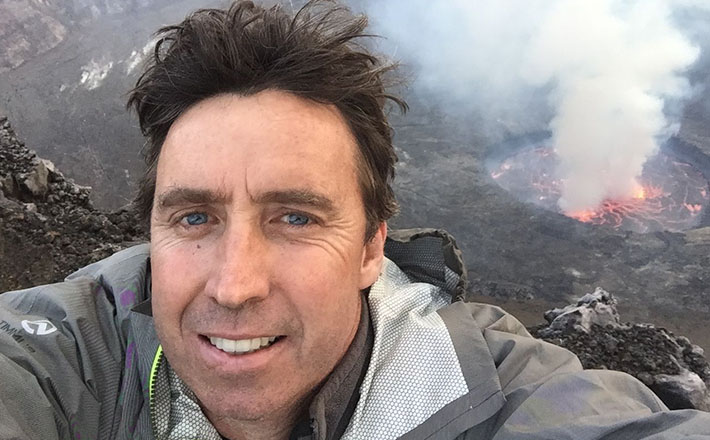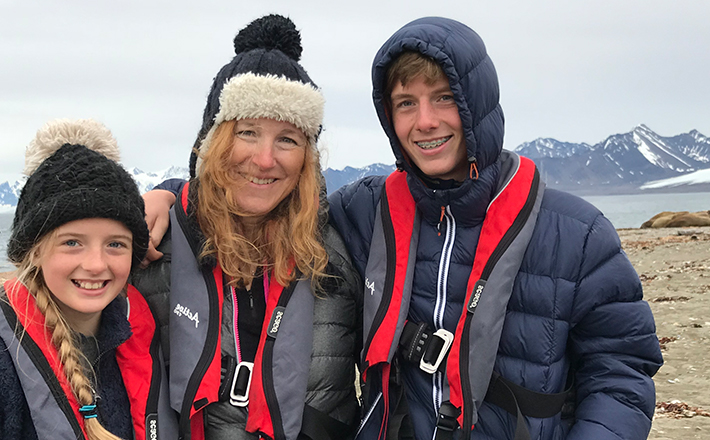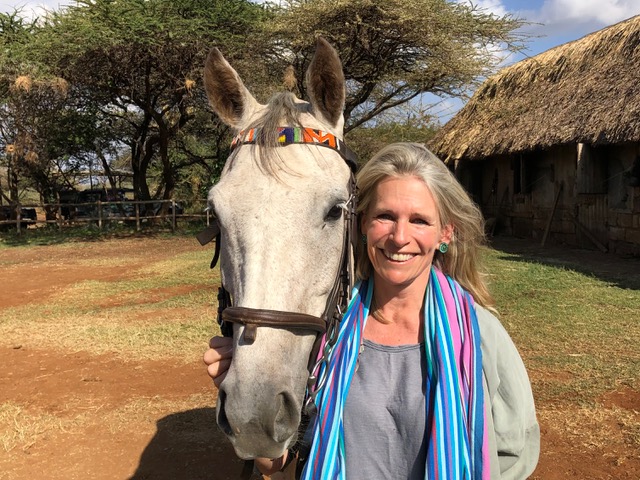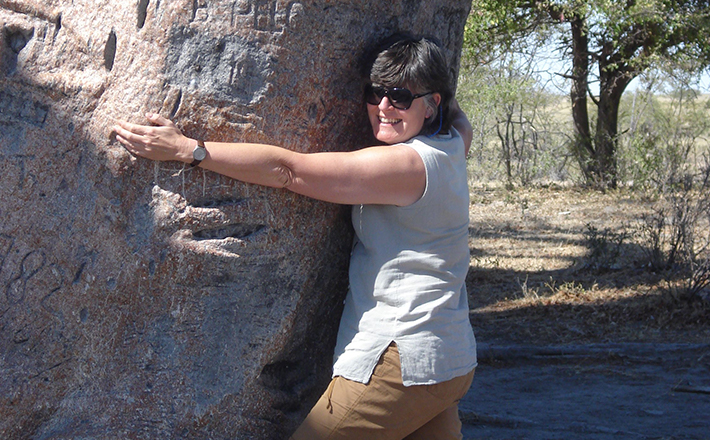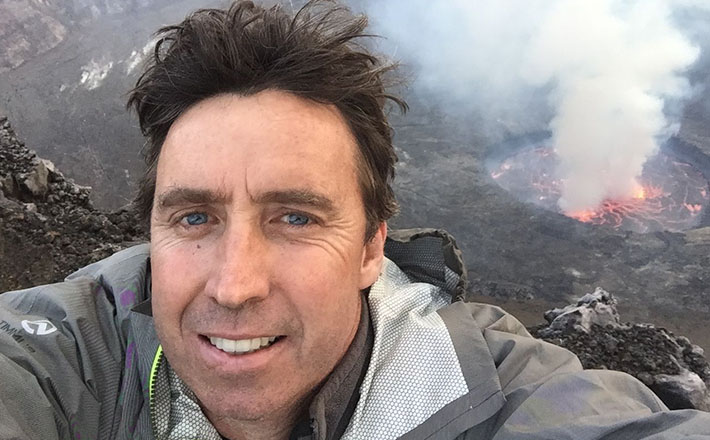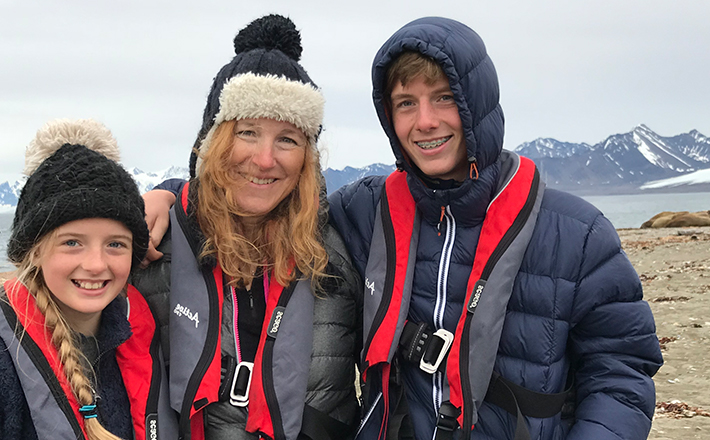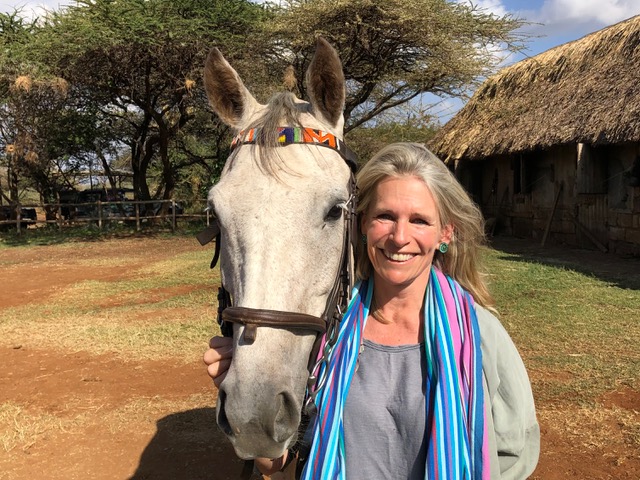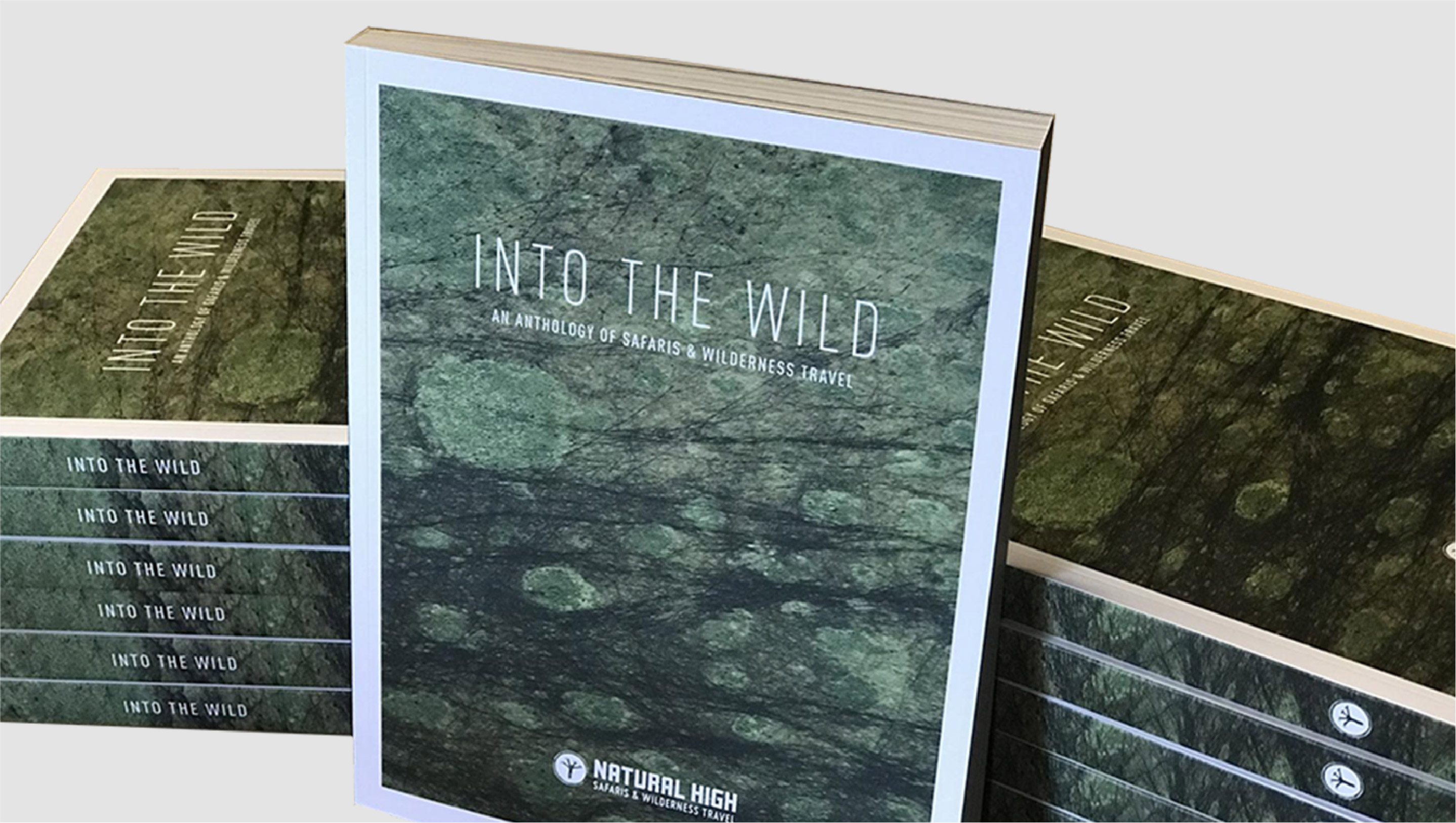 Into The Wild Brochure
Need some more inspiration? Request a copy of Into The Wild, our comprehensive anthology of safaris and wilderness travel.